This post may contain affiliate links. Read my disclosure policy here.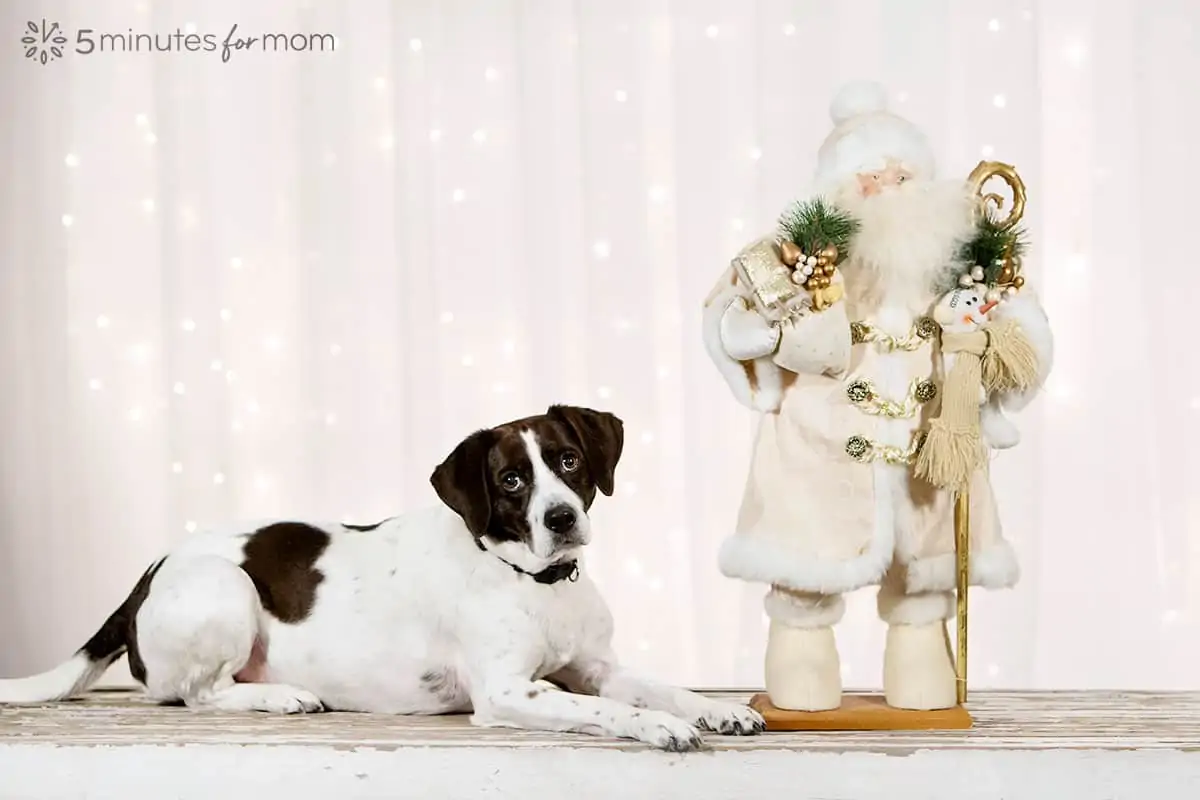 The clock just hit midnight. It is finally Christmas. This endless year is almost over and I can't wait for a very Happy Vaccine Year!
We are so grateful to still be here, but we are heartbroken for the millions of people around the globe that are mourning the loss of loved ones and living with the cruel after-effects of Covid.
While we are missing family and friends this season, Susan and I are grateful that since our mom lives with me, (Janice) she hasn't had to be alone this long, lonely year.
We kept our girls out of school this year, to try and protect our mom, as well as ourselves, from Covid. So we are bubbled together, homeschooling the girls while we work from home.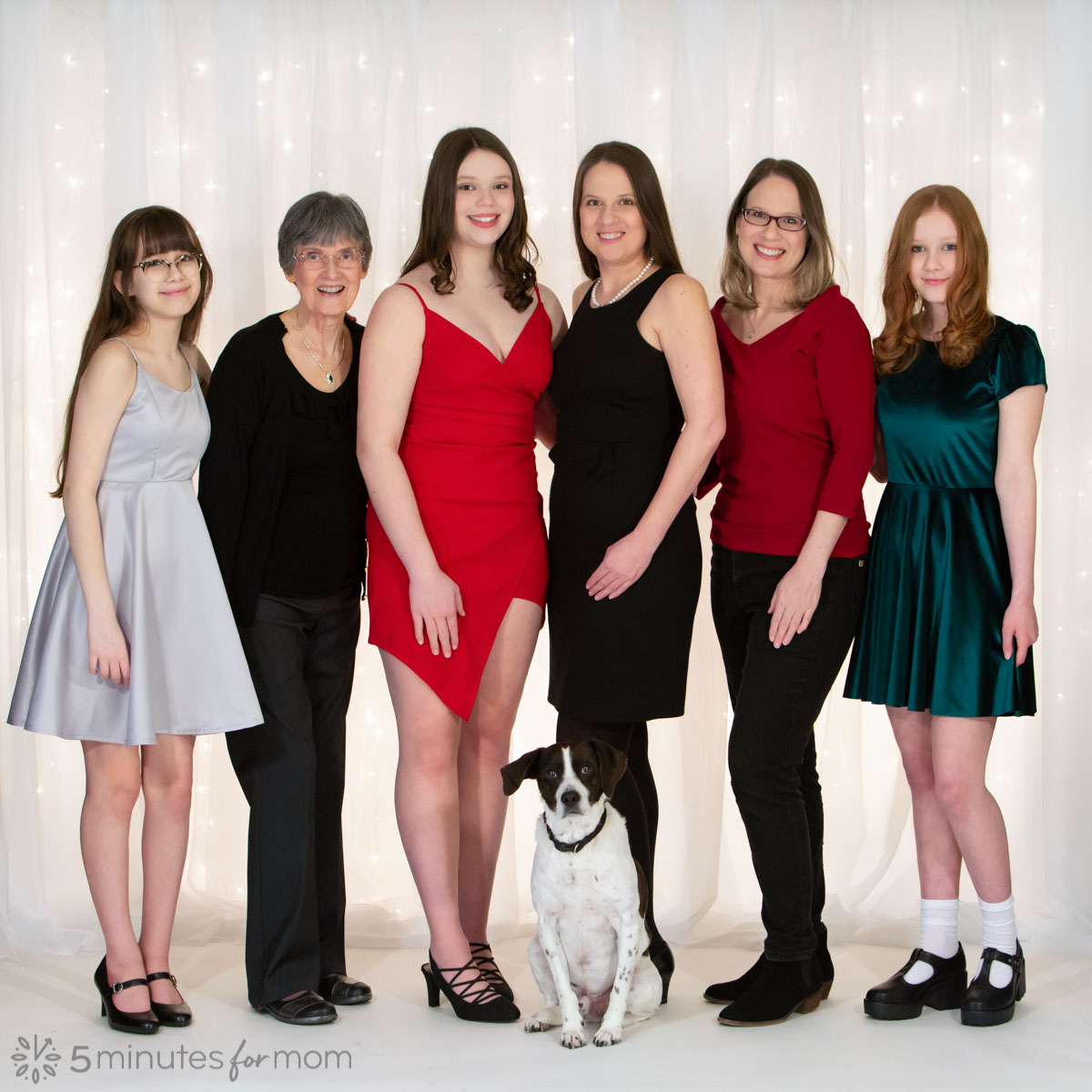 We may not be able to attend any parties or family dinners, but our girls still wanted to dress up for our annual Christmas photoshoot.
This year, I designed and sewed Christmas dresses for Julia and Sophia, Susan's daughters. (My Olivia wanted to wear a dress she bought at Le Chateau — our favorite Canadian clothing store which tragically is going out of business due to Covid.)
I worked with Sophia and Julia to create their dresses and I was thrilled that they loved how they turned out.
This fall, Fabric Wholesale Direct offered to send me some fabric to test out. I chose several different fabrics, including the white sheer voile fabric I used to create the background in our photos. I am SO impressed with the quality of all of the fabric!
If you live in America, you are SO lucky that you can shop from Fabric Wholesale Direct. (I am in Canada and so I had never shopped with them before. But they shipped my fabric to me here in Canada and I am SO grateful.)
They are based in New York and their prices are so affordable you might be concerned that they might be selling low-quality fabrics. But everything I tested out is amazing! The prices are low because they are manufacturing and selling directly from their website.
(This post is not sponsored but I just had to gush about the fabrics. If you are looking to buy fabric online and you live in America, oh my goodness, you will love Fabric Wholesale Direct!)
Soon, I will post a tutorial about how to make the background as well as patterns and tutorials for the girls' dresses.
I used this silver matte satin to make Sophia's dress. It is such gorgeous fabric and the dress turned out so well.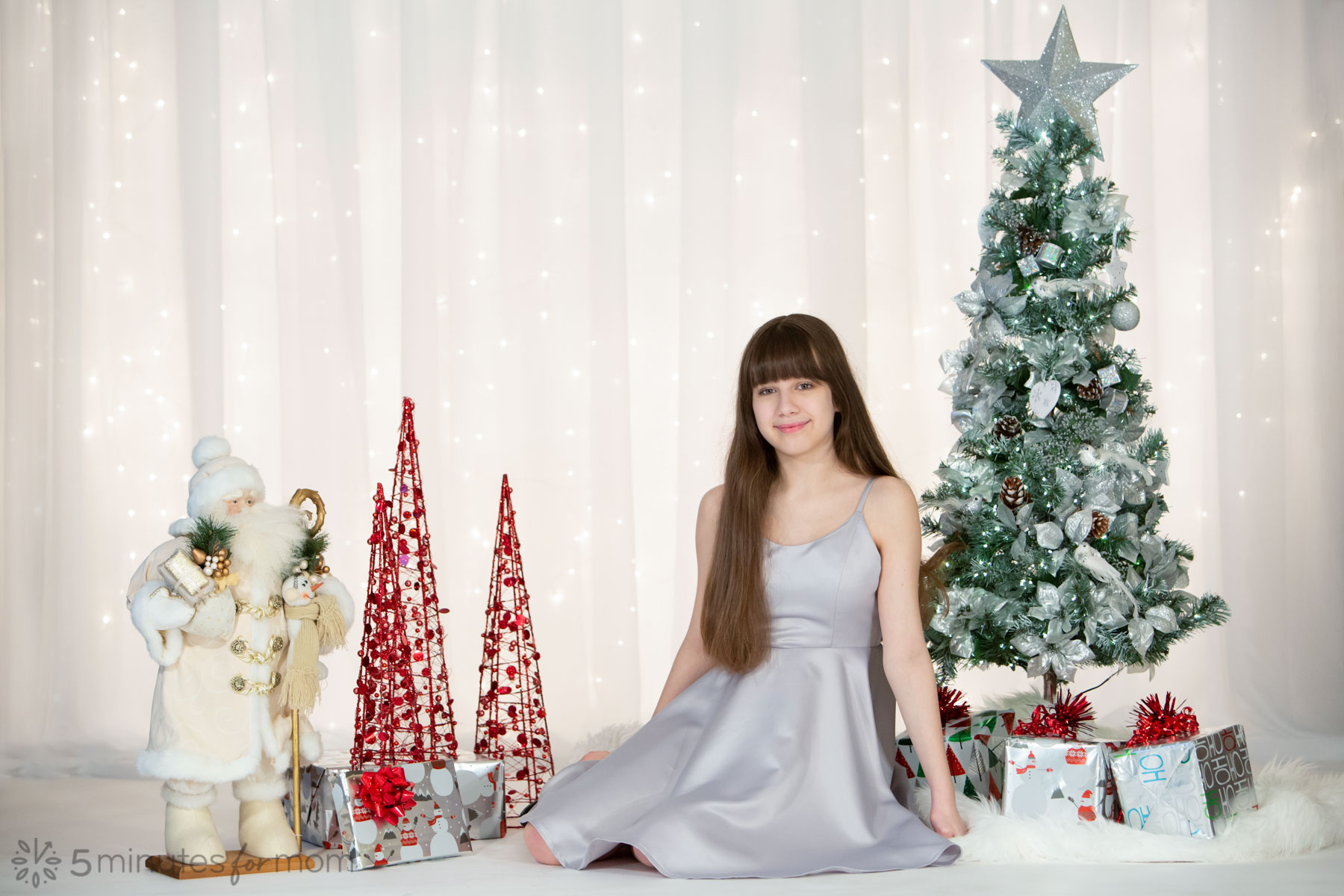 I will definitely order FWD's matte satin again. It is so beautiful and it is only $3.99 a yard!!!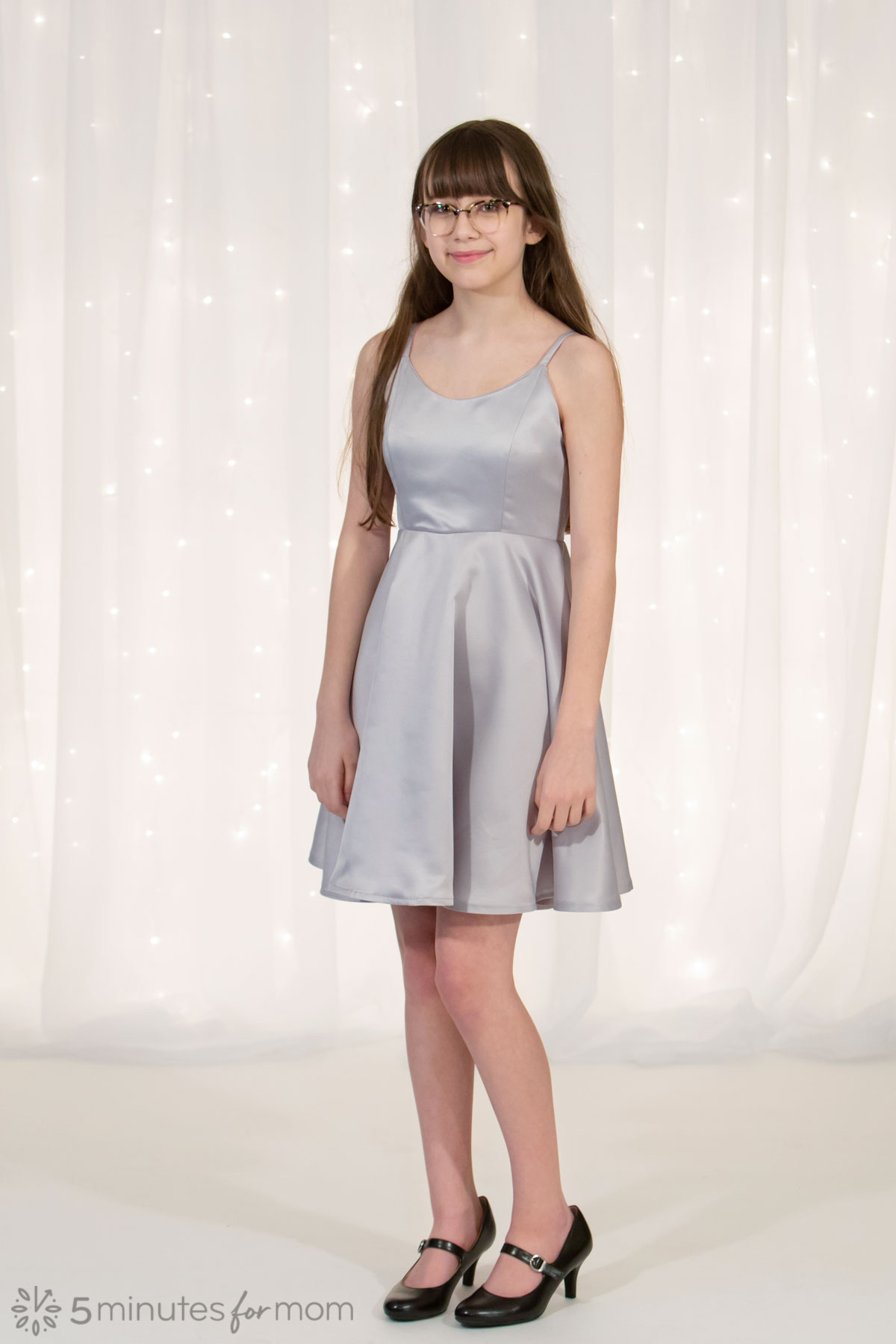 I made Julia's skater dress out of FWD's green stretch velvet.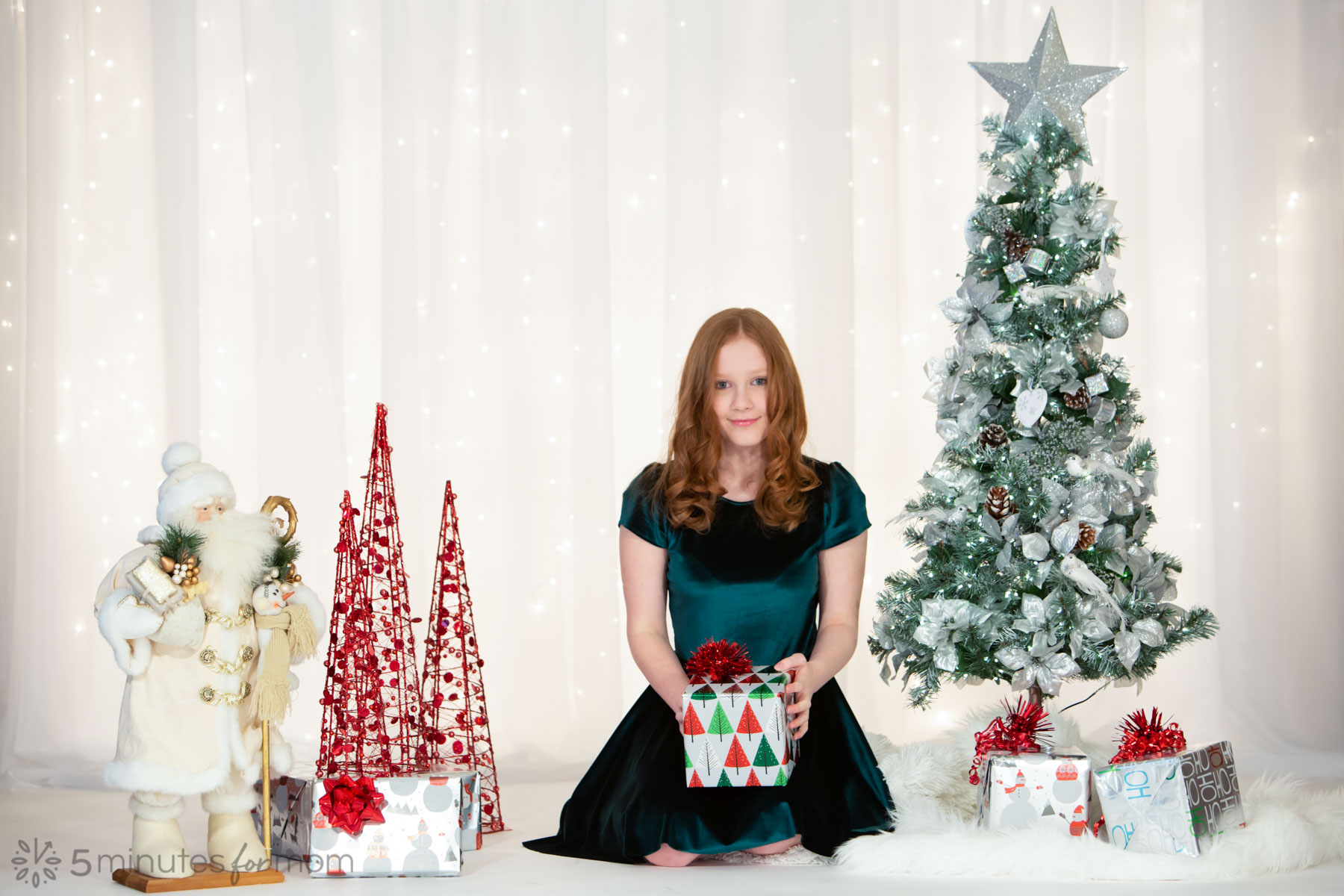 I simply cannot rave about this stretch velvet enough. We are all obsessed with it! At $8.99 a yard, this velvet is incredible. It feels and looks like it costs $30 a yard!
Julia loves her dress so much — she said she doesn't know what I am going to do next year because I cannot top this dress.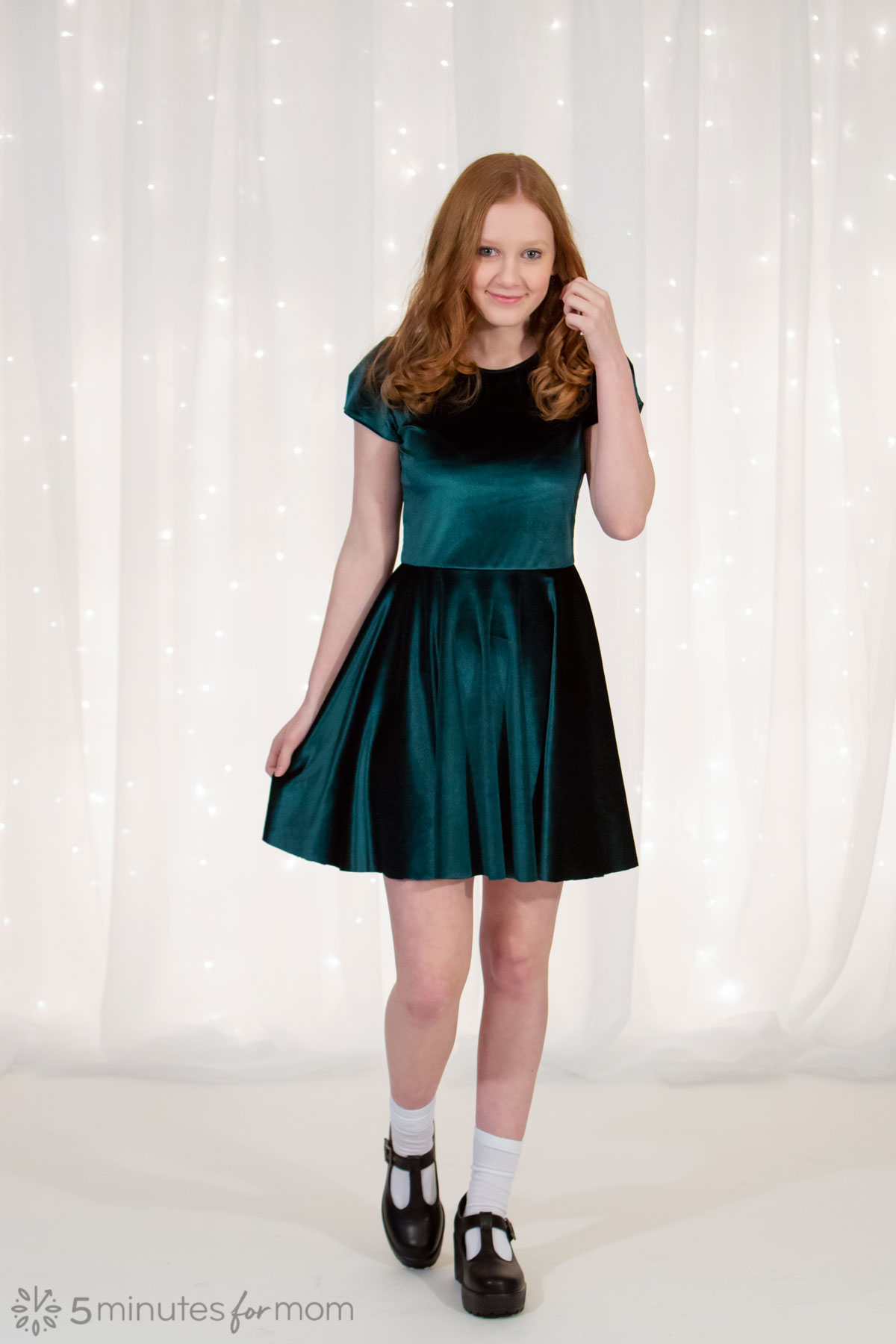 Our Kids are Growing UP!
When we started 5 Minutes for Mom, my son, Jackson, had just turned four and Julia wasn't even one year old yet. Olivia and Sophia weren't even born!
But now Jackson is almost nineteen, (he is in his first year of university,) Julia is fifteen, and Olivia and Sophia are thirteen.
Yes, Olivia and Sophia are the same age – only two weeks apart! Since Susan and I are identical twins, the girls are genetically half-sisters. But you sure can't tell by looking at them…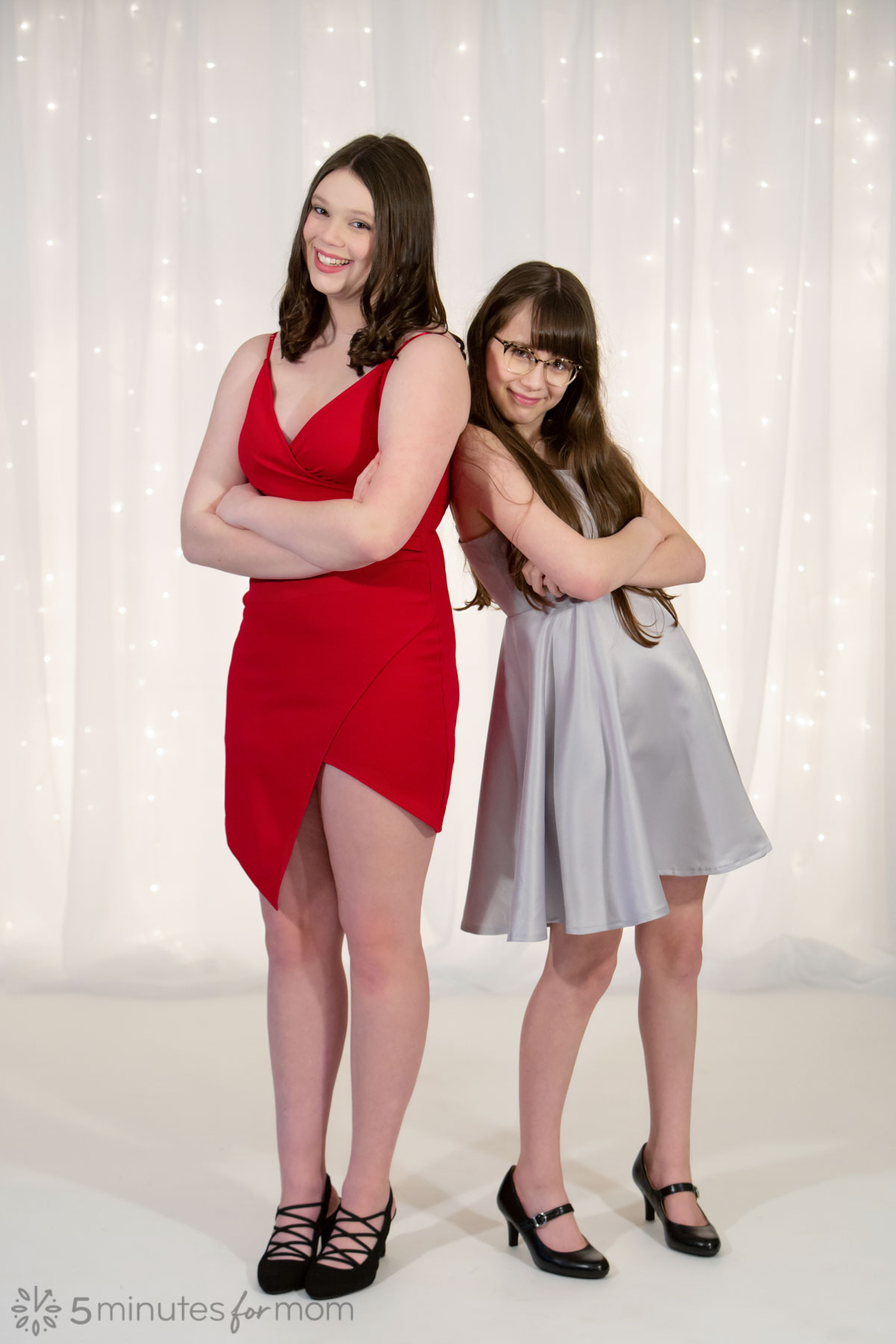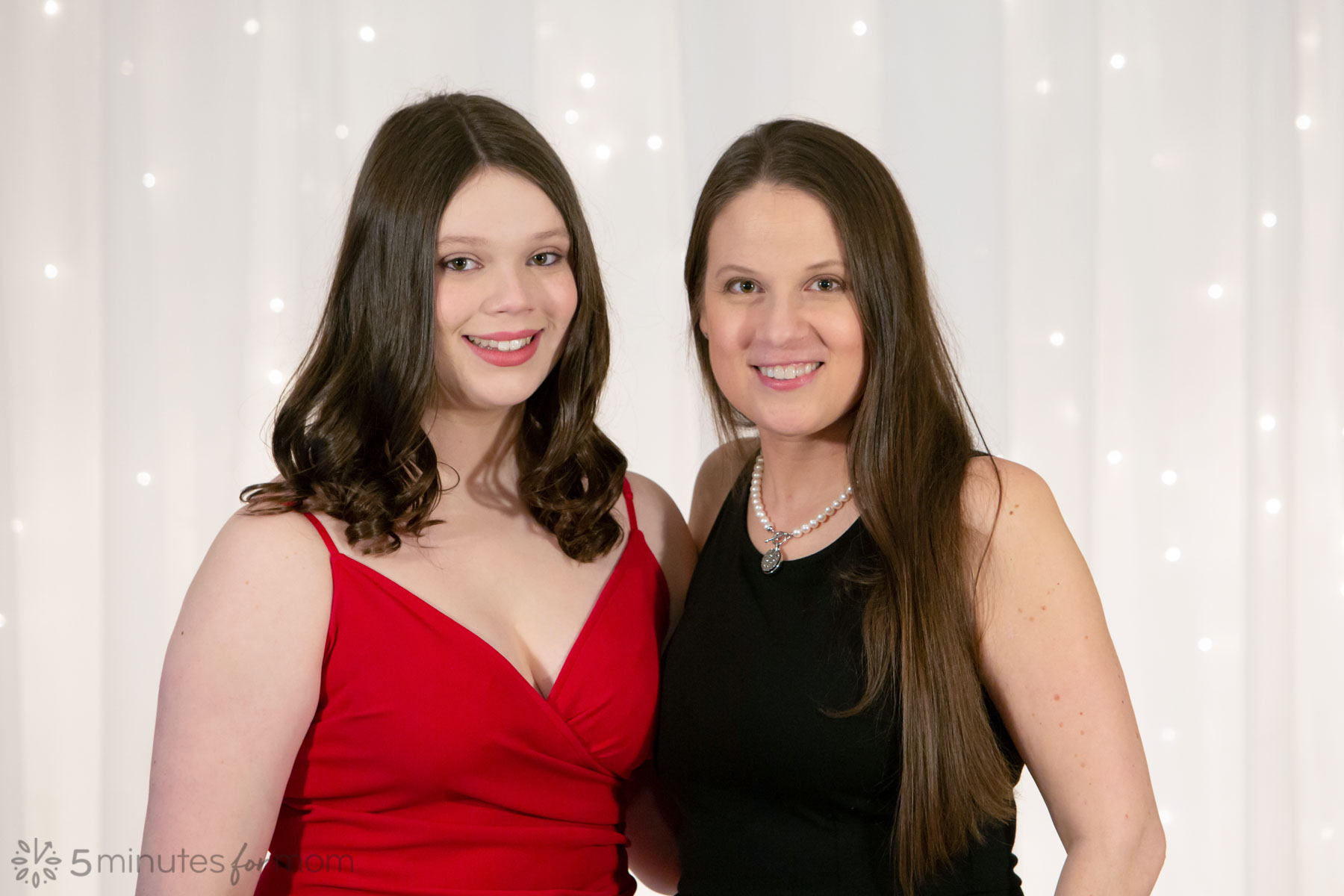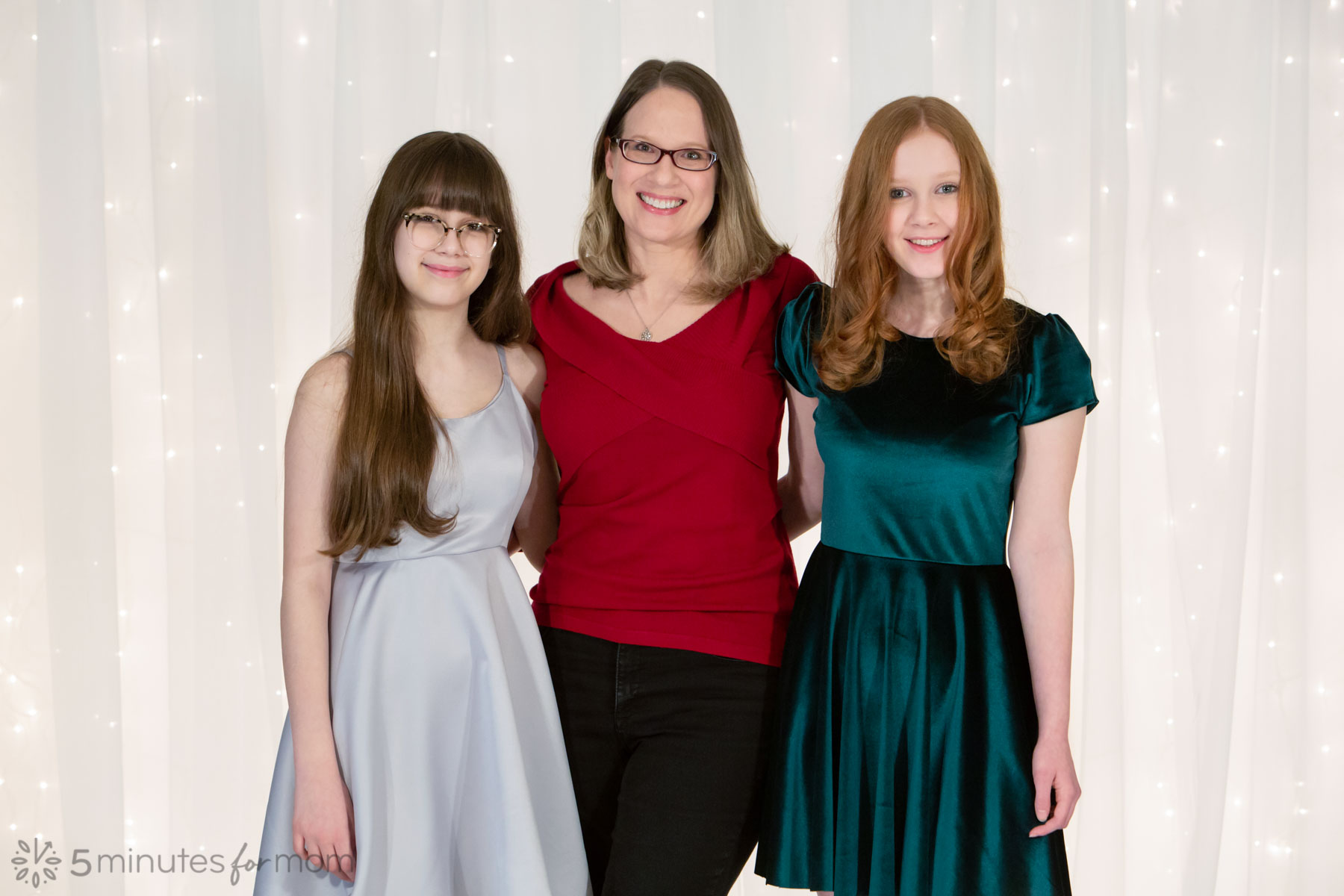 Well, it is now after one in the morning and Santa has to fill some stockings, so I better get off this computer.
Thank you so much for reading our blog and allowing us to work from home — we appreciate you so very, very much!!!
Please stay safe and have a very Merry Christmas and a fabulous, healthy New Year!
Try These Family Fun Ideas
Here are some ways for you to enjoy time with your kids over the holiday break…

Written by Janice Croze, co-founder of 5 Minutes for Mom
Talk with me: @5minutesformom and Facebook.com/5minutesformom
Pin with me at pinterest.com/5minutesformom