This post may contain affiliate links. Read my disclosure policy here.
Do you want a quick and easy way to wash face masks? Do you ever end up scrambling to find a clean mask on your way out the door… or give up and wear yesterday's dirty mask?
This post is part of a sponsored campaign with a small, woman-owned business. Thank you for reading and sharing this article which helps us all support each other.
We've talked a lot of about face masks over the last several months. You may have seen our many different face mask patterns and tips for making the best fitting and most comfortable face masks. Be sure to check out our most popular fitted face mask pattern.
And now we're talking about cleaning your face masks! As we've been told by health authorities, it's critical that you wear a clean face mask every day. So we're going to share a super easy way to wash face masks.

Our New Chore – Wash Face Masks
Wearing face masks is such a new part of daily life, that many of us are still getting used to adding this new chore of washing masks into our daily routines.
It's important that you and your family members are all wearing clean face masks everyday, but it can be hard to make sure you've always got a clean supply.
Since you may not want to run a full load of laundry everyday, a smart solution is to have an easy system in place for quickly and easily washing your face masks by hand.
Thankfully, two clever sisters from BC, Canada, have come up with an awesome product to help with this new mask washing chore…
It's called TheMaskWash.
How To Wash Face Masks
Watch this short video to see how to use theMaskWash…
As you may know, we love supporting small businesses, especially mom-owned businesses, so we are thrilled to spread the word about TheMaskWash.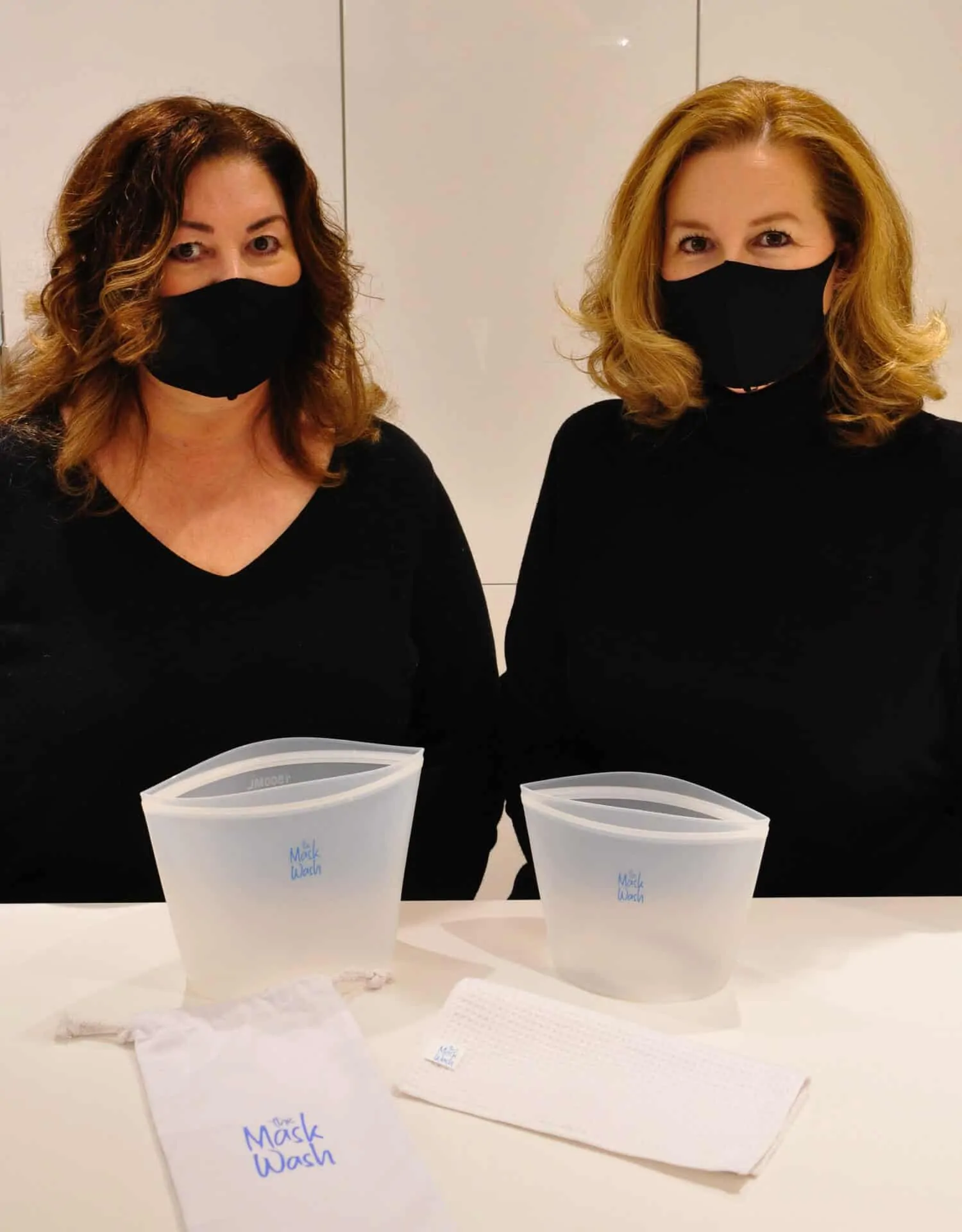 I feel quite a kinship with the two sisters, Tammy and Rosana Sablic, who created TheMaskWash because before they started this business, they were already sticklers for cleanliness. I laughed when I read on their website that they are the types of people you see on airplanes with a "pack of disinfectant wipes wiping down everything"… because Janice and I are like that too.
We have always been super aware of germs, and we took this pandemic very seriously from the start. By February, Janice and I were already making homemade masks and preparing for an impending lockdown.
Janice has made hundreds of face masks for friends and family, and between us and our kids, we have a good supply of masks. But too often I find myself scrambling to find enough clean masks. I've often had to stop by Janice's house to grab an extra clean mask.
So I'm thrilled that I now have theMaskWash system!
The silicone bag holds a few masks at a time so you can safely keep the dirty masks in one place, and then quickly hand wash them right in the bag.
You don't have to mix your used face masks with your other laundry. They just go into the silicone bag, you add soap and water, shake it up, rinse and lay out to dry.
It's such a simple way to wash face masks. And you always have your masks clean, dry and ready to wear!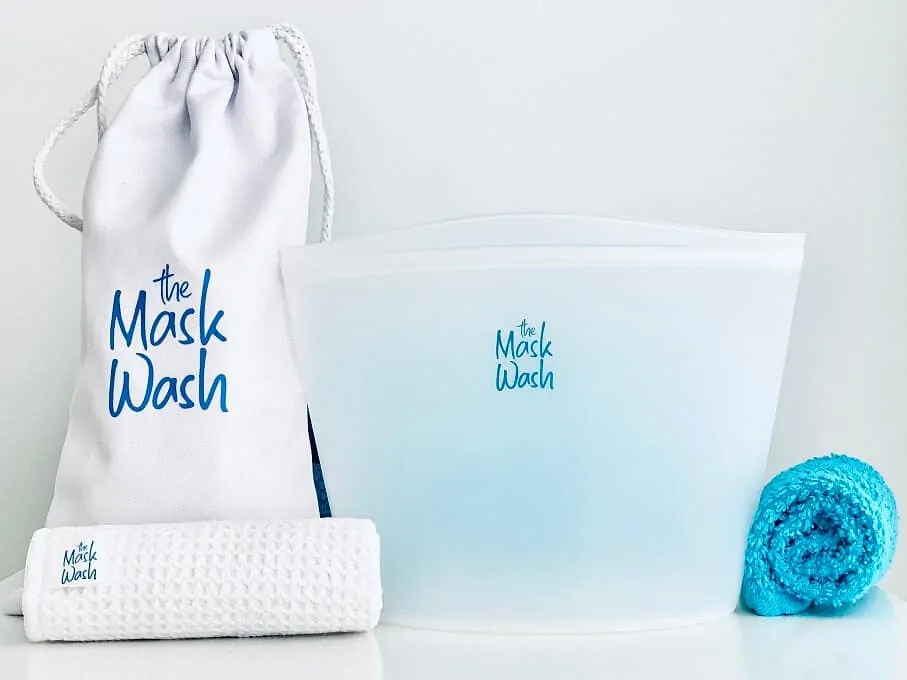 theMaskWash system includes:
theMaskWash silicone bag (food-grade silicone, BPA free, phthalate free, sealable, dishwasher safe, temperature safe from -70 to 220 C)
theMaskWash waffle weave microfibre ultra absorbent drying towel (80% polyester/20% polyamide)
theMaskWash 100% cotton drawstring carrying bag
Where To Buy It
You can purchase TheMaskWash through their website.
TheMaskWash is a Canadian business, located here in British Columbia. So if you're in BC, you can get $5 Canadian shipping. Standard shipping across Canada is $9 Canadian.
They also deliver to the US… and they apply the current Canada Post expedited shipping rates.
Wherever you are in the US or Canada, you can get theMaskWash system!
And a note to our American friends, the prices shown on the website are Canadian dollars… so it costs even less for you. For example, theMaskWash bag price of $18 Canadian would be about $14 US dollars.
You can also contact them for bulk pricing.
So don't wait… get theMaskWash for yourself as well as your family and friends.
Pin it for Later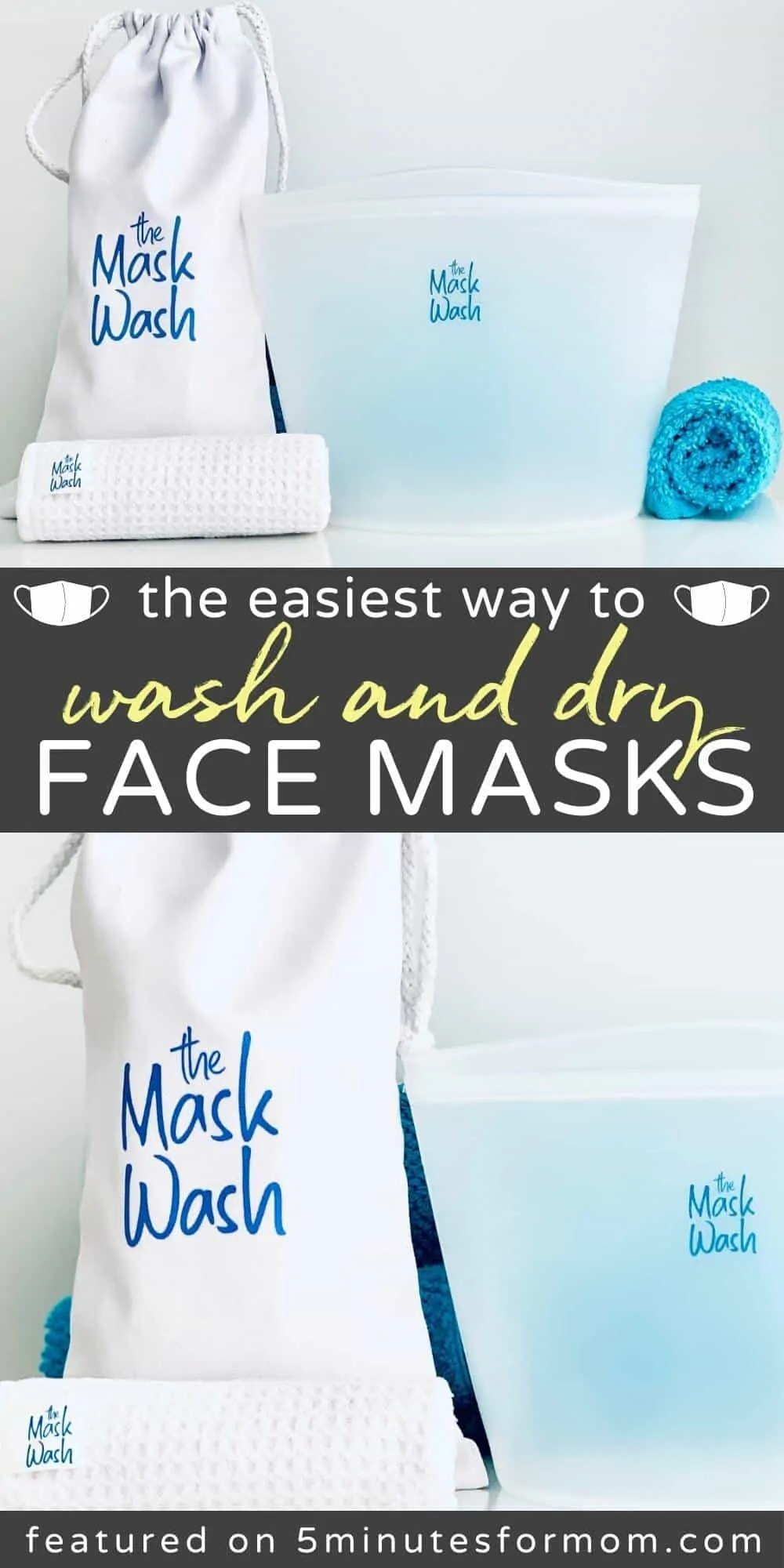 Disclosure: This post is sponsored, so extra thanks for reading and sharing.
Written by Susan Carraretto, co-founder of 5 Minutes for Mom
Talk with me: @5minutesformom and Facebook.com/5minutesformom
Pin with me at pinterest.com/5minutesformom

Don't Miss This…
Best Fitted Face Mask Pattern in 9 Sizes is our most popular fitted mask design. It's the most comfortable mask and since we provide the free pattern in NINE sizes, four adult sizes and five child sizes, you'll get the best fitting mask possible.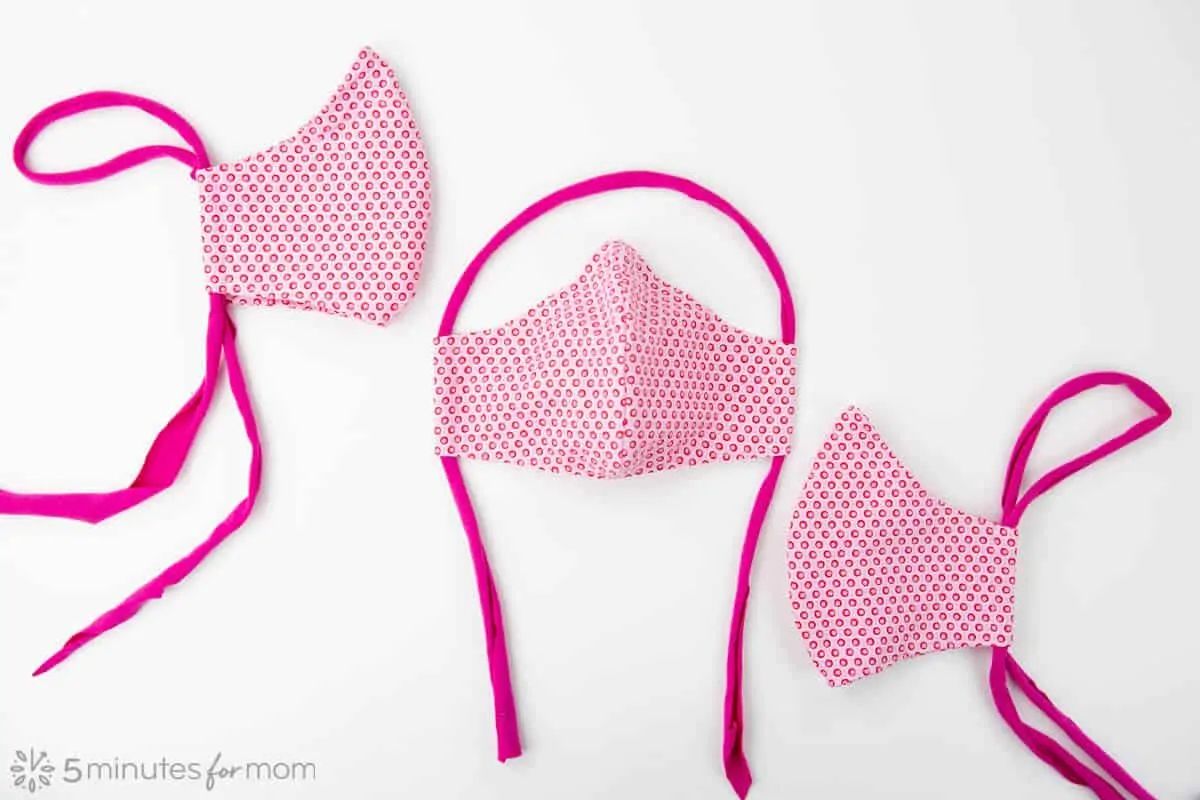 Personally, I love pleated face masks, so I often wear masks that Janice made using this pleated face mask pattern. We also provide sizes for adults and children in that pattern.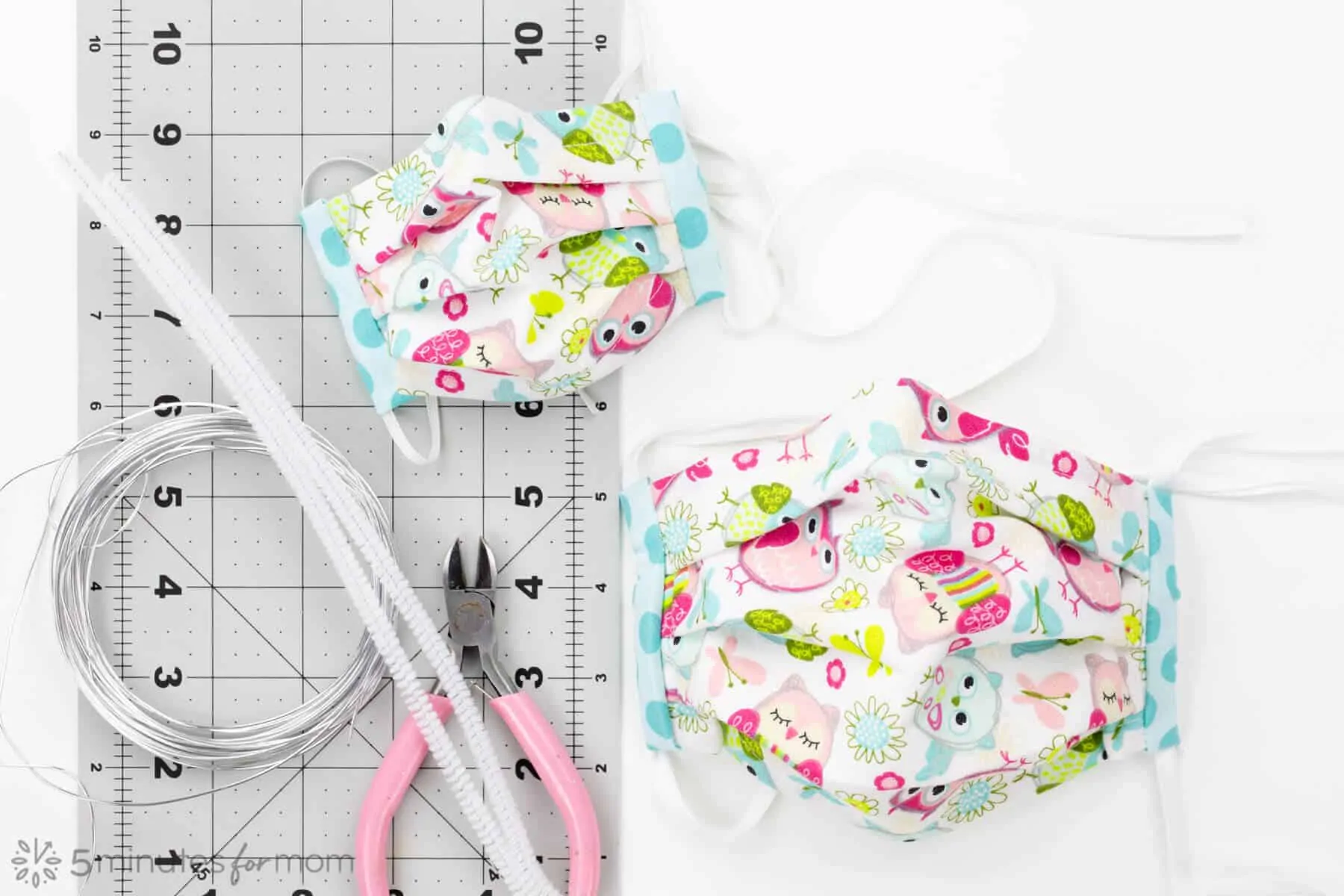 If you want a filter pocket in your pleated mask, you can use this Pleated Face Mask with Filter Pocket Pattern, which also includes adult and child sizes.
Also you can see how easy it is to make comfy fabric ties for face masks from old t-shirts or leggings.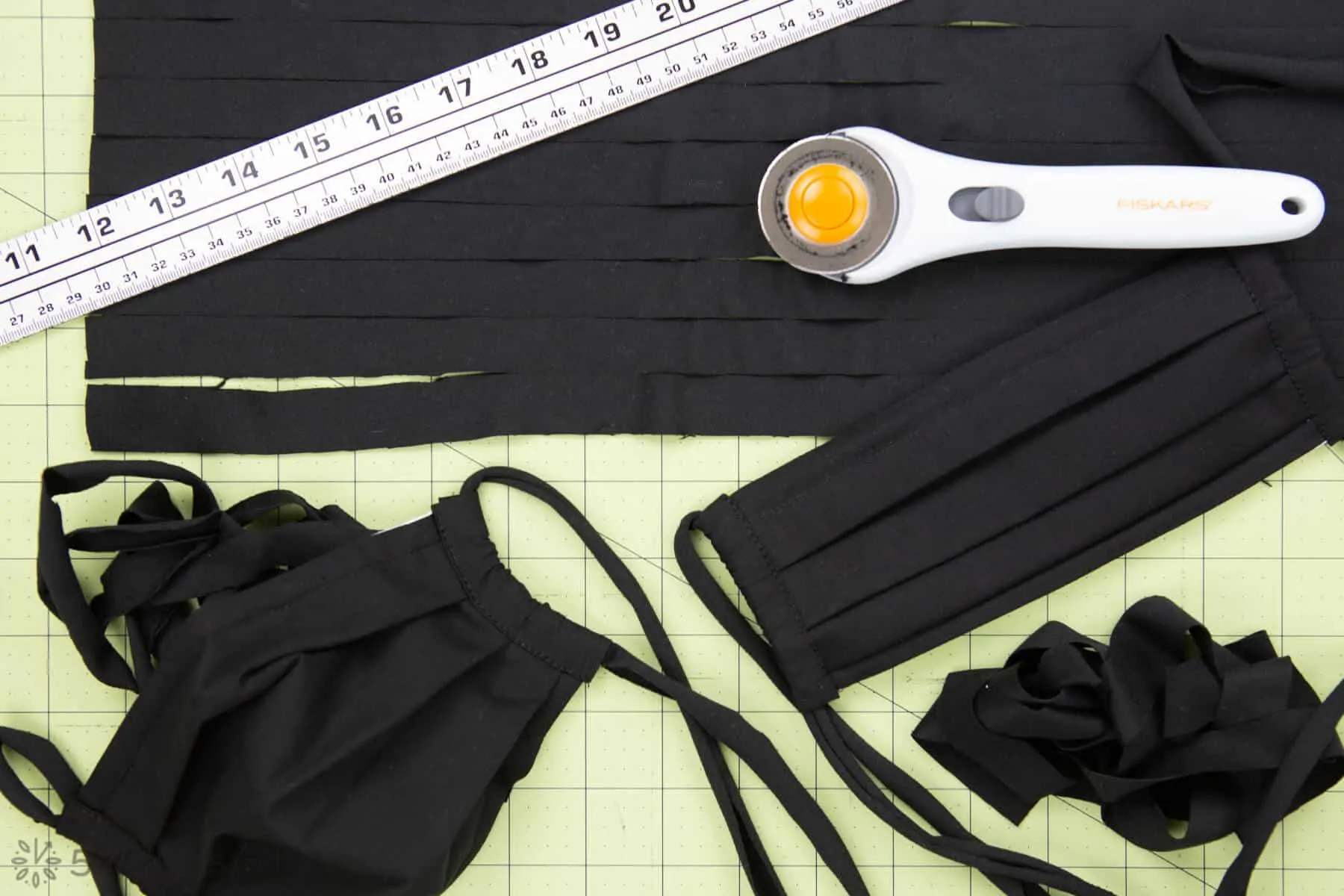 Reader Interactions