This post may contain affiliate links. Read my disclosure policy here.
Tomatoes on the vine and fresh basil create this simple, flavourful Gluten Free Penne with Fresh Tomato and Basil Sauce pasta dish you can whip together in under fifteen minutes. Thanks to Barilla for sponsoring this post.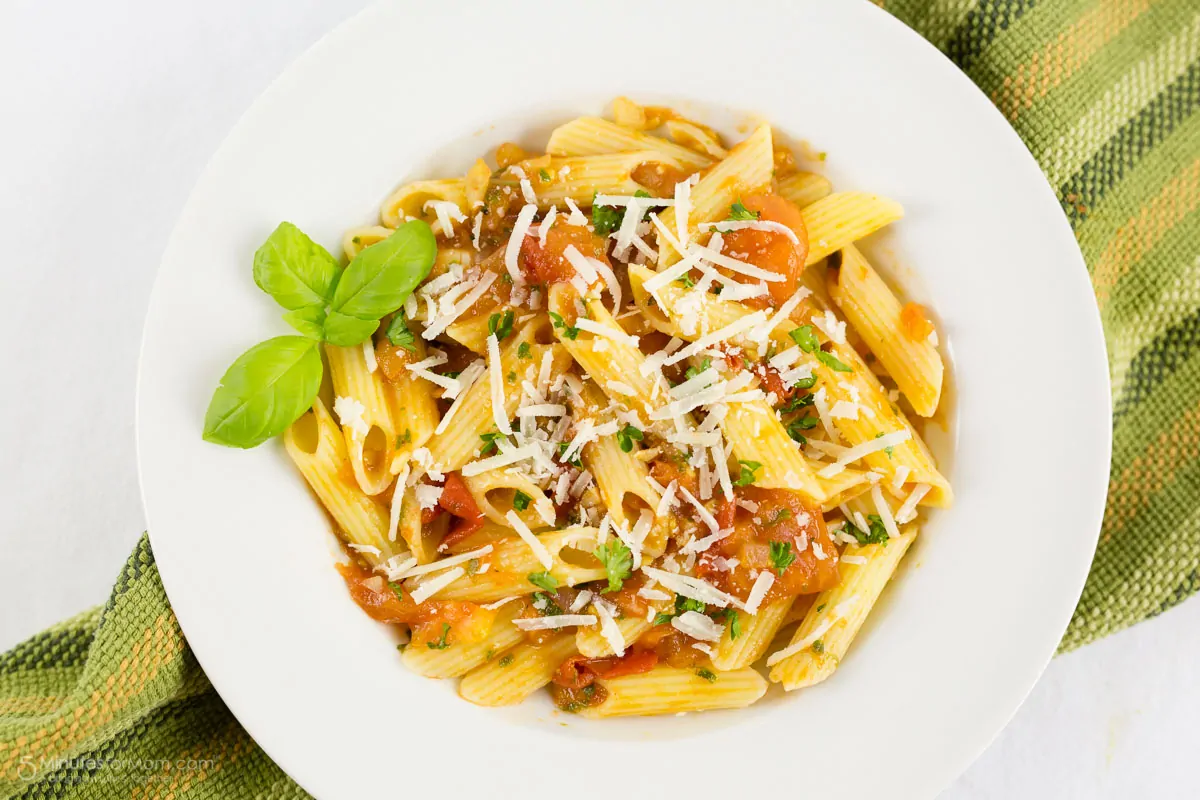 Today is the last day of Celiac Awareness Month — and the last day of my gluten free challenge with Barilla, to help draw attention to the challenges faced by those living with Celiac disease.
This past week, I have been sharing gluten free recipes featuring the NEW Barilla Gluten Free Pasta line.
I am absolutely AMAZED by the new Barilla Gluten Free Pasta line. It is incredible. I would never suspect that it is gluten free. It has that perfect pasta taste and texture. It is a modern miracle friends!
So if you or anyone in your family is gluten free and has had to miss out on the joy and comfort of a big bowl of pasta — your suffering is over! Barilla Gluten Free Pasta has got you covered.
AND the best part is, this pasta is so good that you don't have to make the "gluten free dish" for your gluten free eater and then the "good" one for everyone else. One pasta for ALL!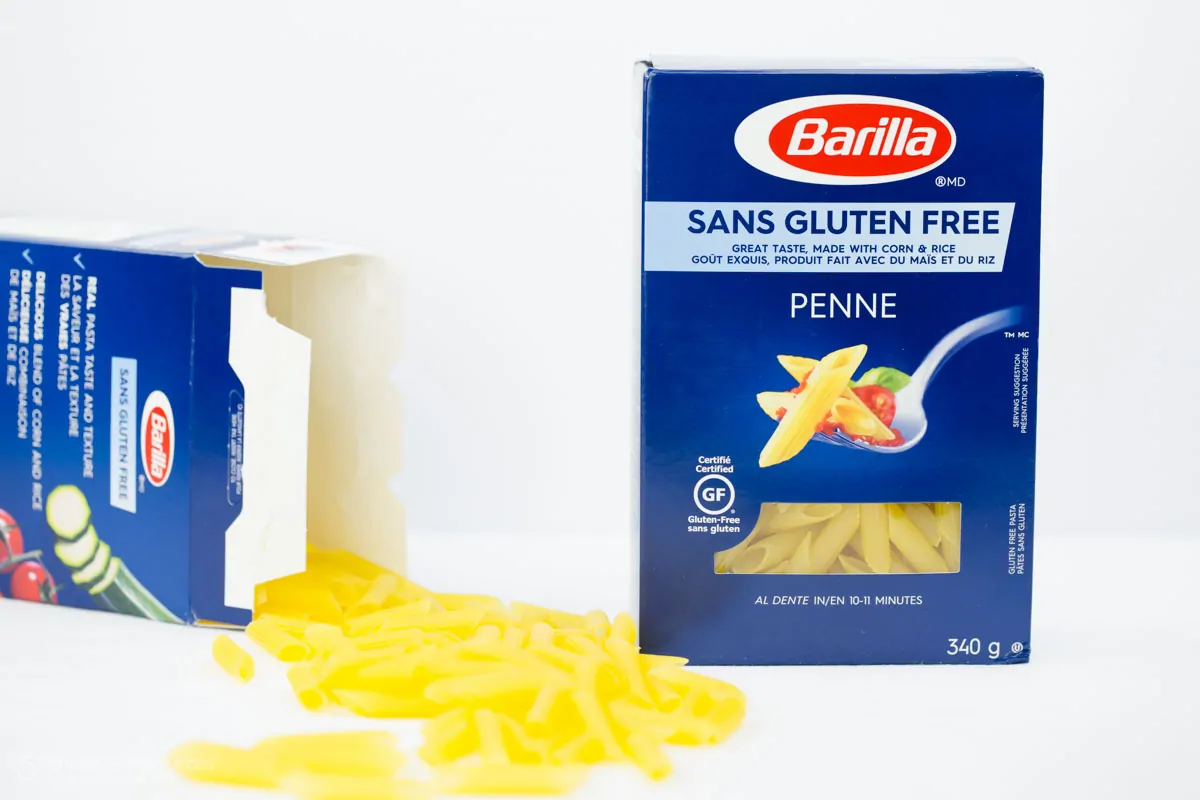 In case you have missed my previous posts, I made a mind blowing Gluten Free Spaghetti with Artichoke and Pistachio Pesto Recipe.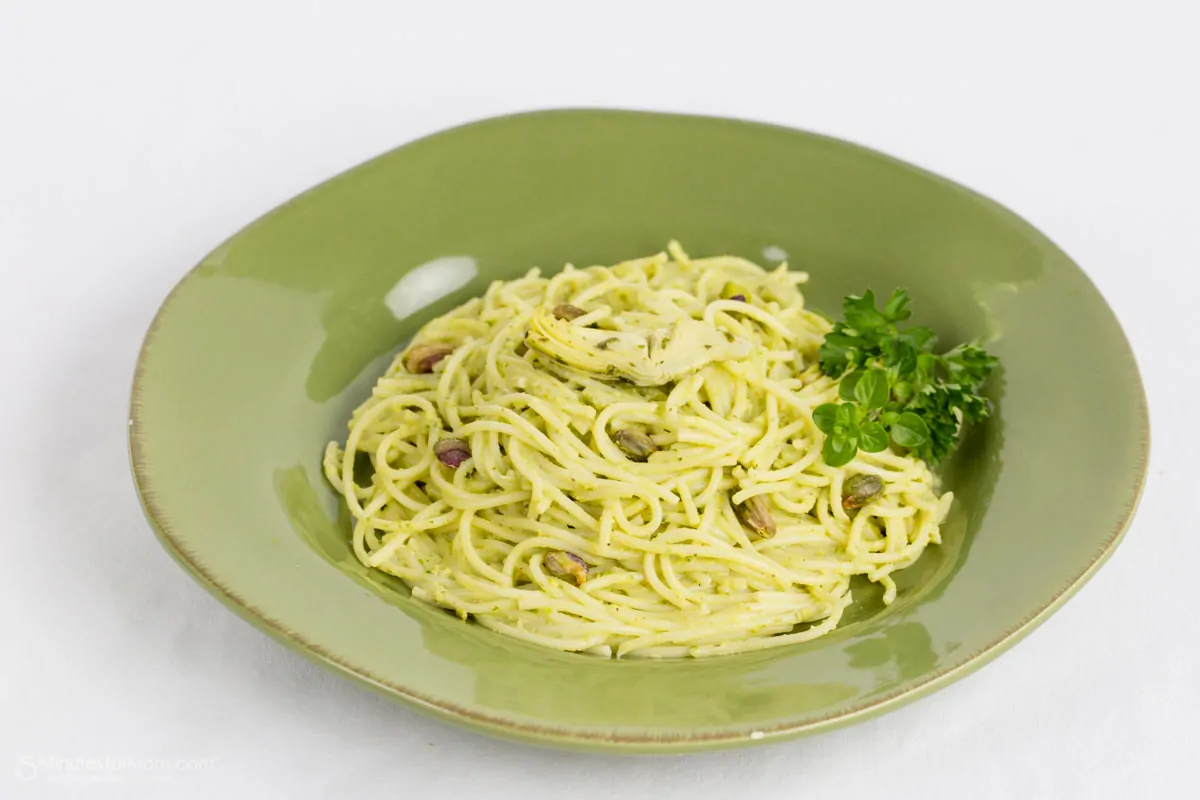 The pistachio pesto is fabulous. Please, take my advice, and indulge in this scrumptious pasta dish.
On the weekend, I made a Gluten Free Rotini and Spinach Salad with Tomato, Zucchini and Red Pepper Recipe. This is a great pasta salad and can be made as a hot dish or as a cold pasta salad.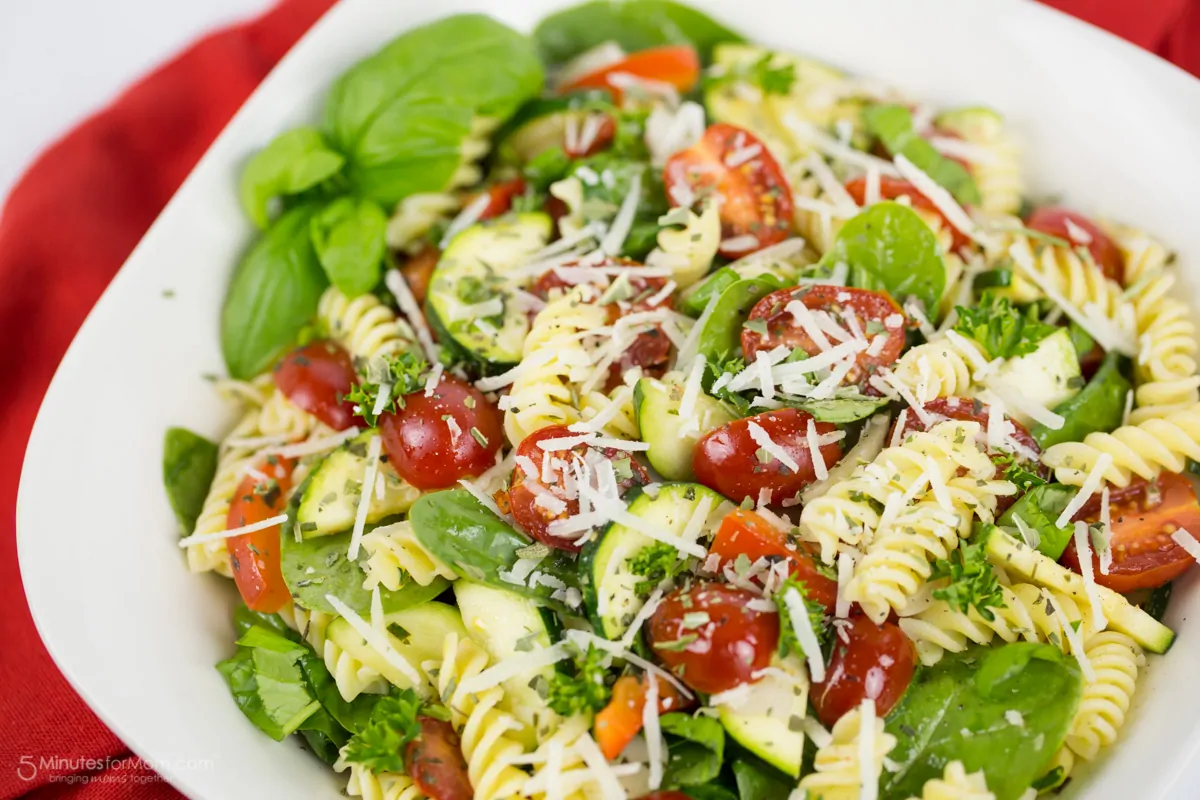 You can pair it with some grilled chicken or a nice steak off the barbecue. Or if you are heading to a potluck, whip up the cold pasta version and don't worry that anyone will be able to tell it is gluten free. This is a salad for our Celiac friends and all of the rest of us too!
Today, I have a Gluten Free Penne with Fresh Tomato and Basil Sauce, lightly adapted from Barilla.ca.
Barilla has a wealth of authentic and easy to make Italian pasta recipes. You definitely want to check them out.
When you are making Italian pasta dishes, it is helpful to remember that in Italy pasta is served as a first course. The protein in the meal is served in the second course.
My nieces are flying home from Italy today and Julia told me on the phone this weekend about the fabulous lasagna she had one day for lunch.
While she knows that pasta is a first course in Italy, when she was served lasagna for lunch at a relative's house, she thought it was the main meal, since lasagna is such a hearty dish.
So she made the classic mistake of stuffing herself on the pasta, even asking for a second helping because it was so good, and then nearly died when they brought out two more courses and then dessert!
(Did you know that Italians use Barilla pasta? Yes, when Susan, my twin sister and co-founder here at 5 Minutes for Mom, first went to Italy years ago, she expected to see her mother-in-law churning out fresh pasta. She was shocked when she saw that all of their pasta came out of Barilla boxes!)
If you want to see some photos of Julia's very first trip to Italy when she was just turning two and Sophia was still in Susan's belly, here is one of Susan's first posts from Italy, way back in 2007. If you blogged way back then like we did, you will remember the SLOW loading speeds and how small we had to make all of our photos. Looking at that post now it is crazy to see such tiny images. I really should go back and update with larger photos. You know, with all my extra time in life. wink. Two years later, Sophia got her chance to see Italy from outside of the womb and meet all of her Italian relatives. Here is a post Susan wrote about their precious Nonna, who has now passed away. Susan learned to cook like an Italian from Nonna — and she is so missed by everyone!
If you want your pasta dish to serve as your main dish, you probably want to add some extra protein or serve it as a side dish or as a first course.
But if you are vegetarian or don't eat meat, some of the pasta dishes, like the Gluten Free Spaghetti with Artichoke and Pistachio Pesto Recipe, do have more protein from the nuts and the cheese. (I ate two bowlfuls when I finished shooting. It was so good! So, I didn't have any room for more protein that night!)
Okay, enough of my chatter, let's get to the main attraction…
Gluten Free Penne with Fresh Tomato and Basil Sauce Recipe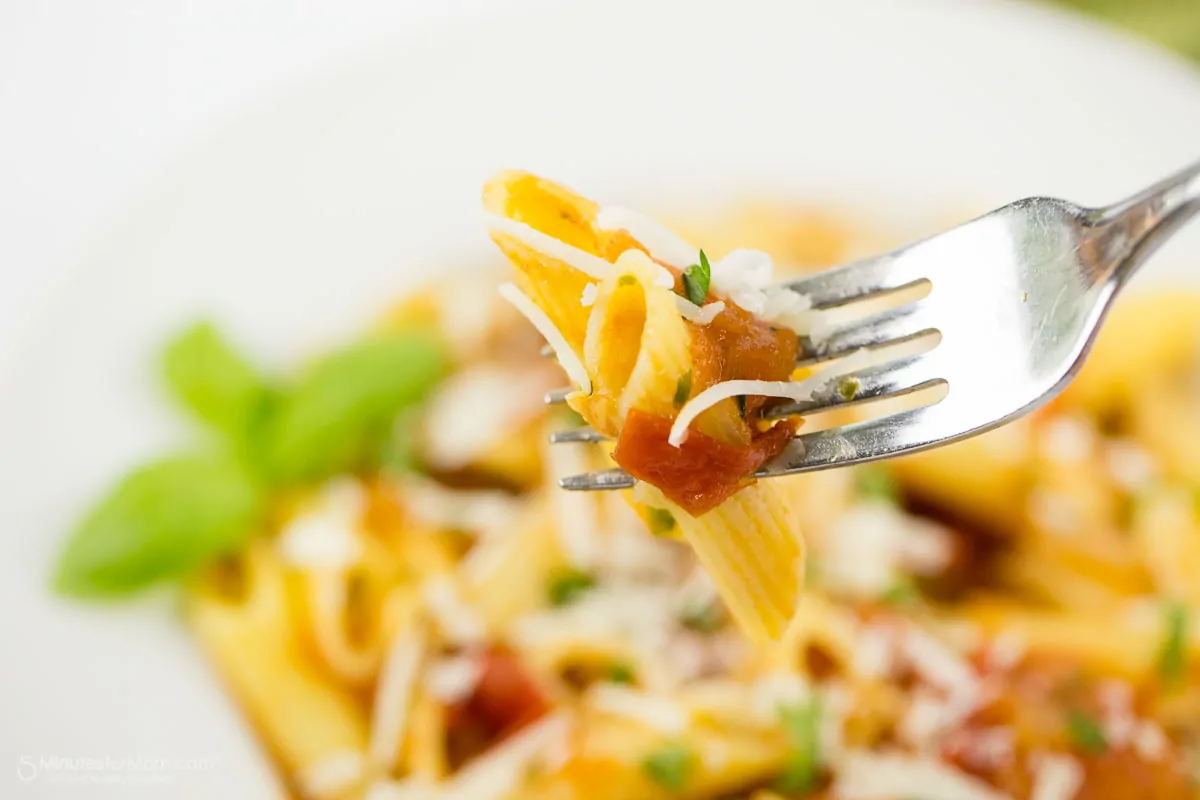 Want to know my favourite thing about this recipe — well besides how delicious it is?
How FAST it is to make.
So many of us North Americans think that to have a quick pasta meal, we need to pour our sauce out of a jar. We assume that it would take tons of extra time and effort to make our own sauce.
But it doesn't have to take much time at all to make your own sauce!
I am a huge fan of making my own sauces, dips and dressings. It is so quick and easy — and tastes so fresh and fabulous.
Making a fresh tomato sauce is beyond simple — and you don't have to have it sit and simmer for two hours like the meaty spaghetti sauce my mother made when we were growing up.
The ripe, plump tomatoes mingle delicately with the just-picked basil and create a sauce so fresh it tastes like you are eating in the garden!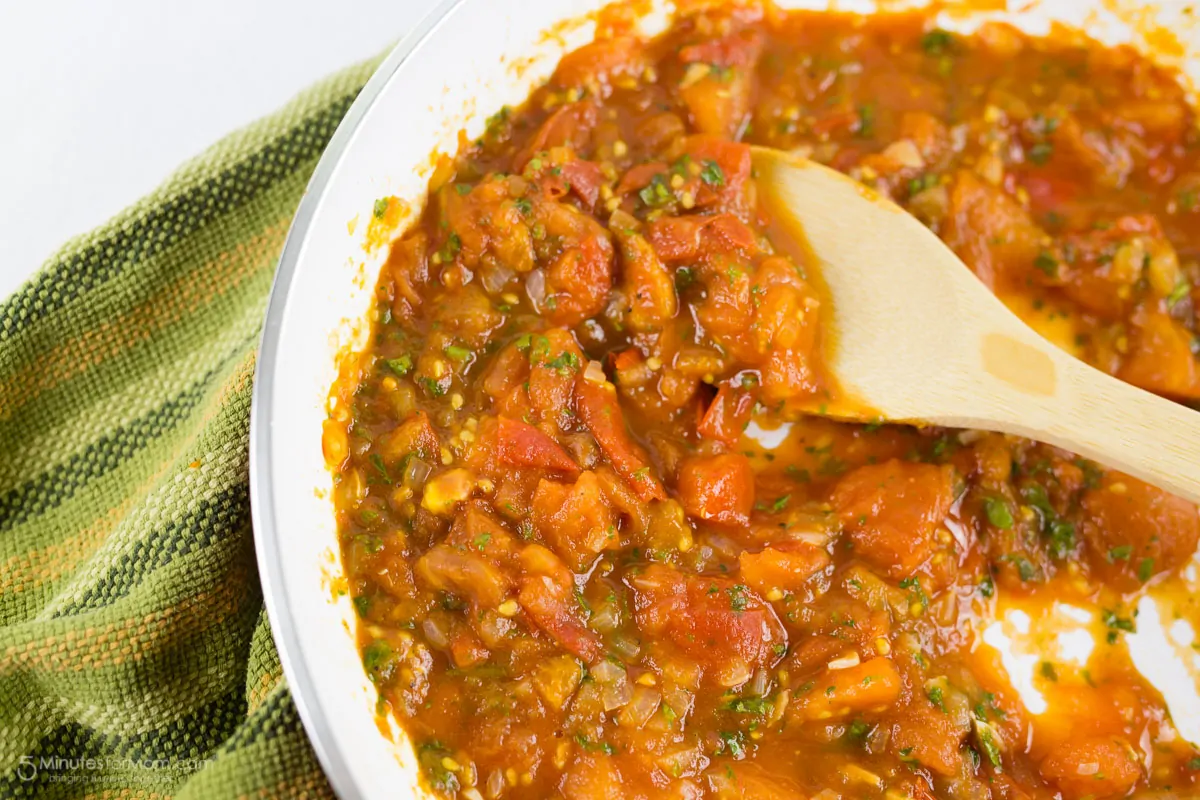 Sprinkle generously with a freshly grated cheese like Parmesan, Romano, or Asiago, and you will be in pasta heaven.
If you want to make this pasta dish your main meal, make sure to add in, or serve alongside, some protein, such as chicken or fish.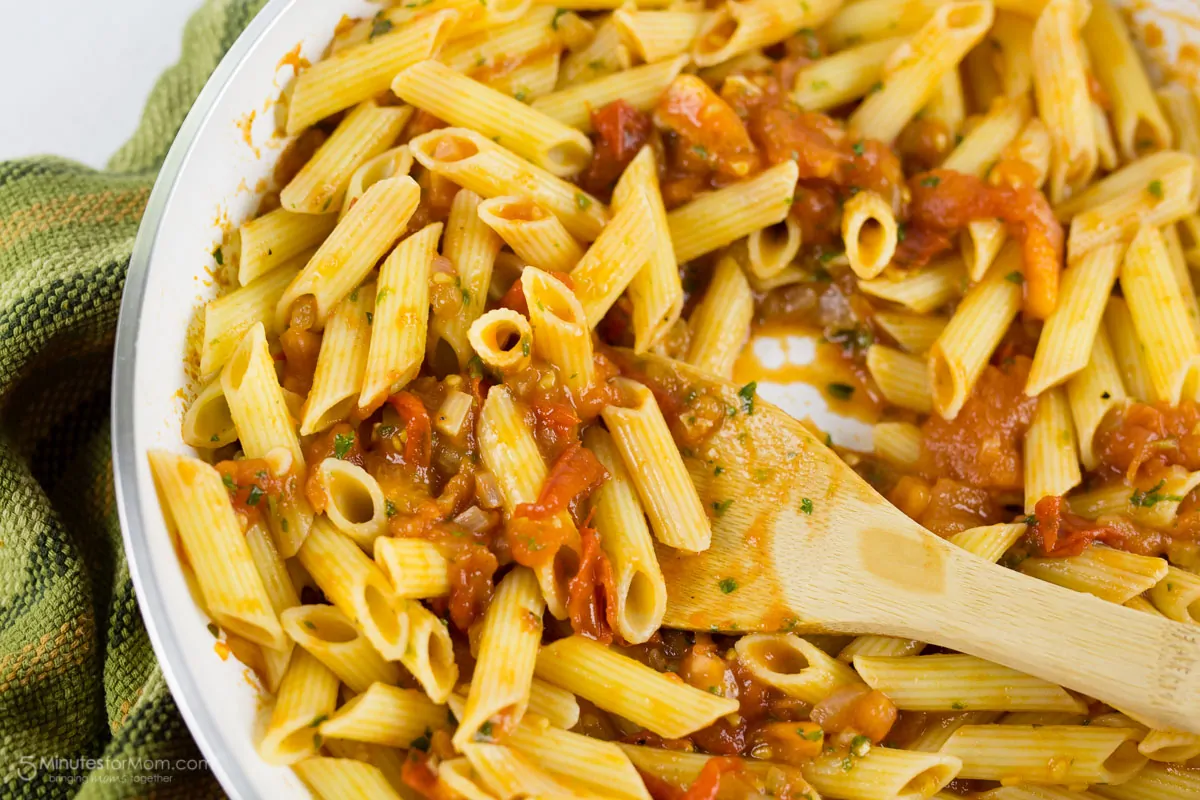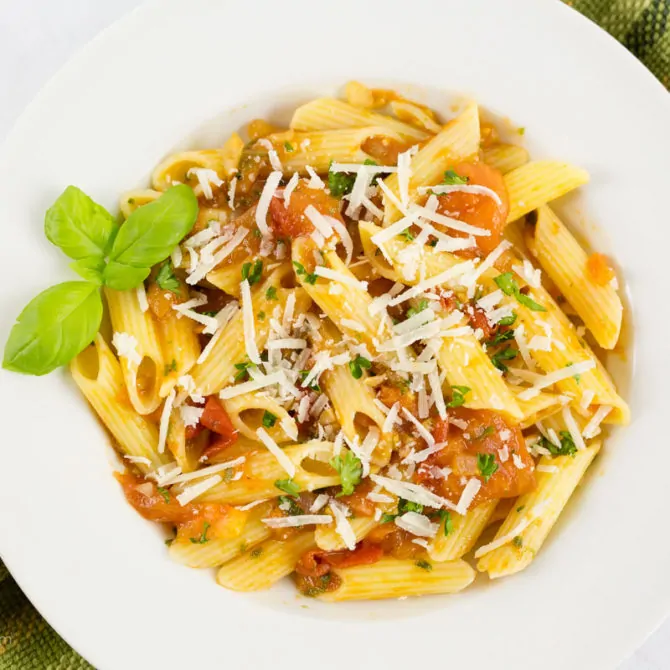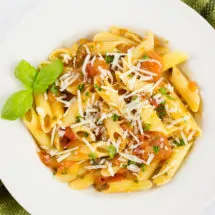 Gluten Free Penne with Fresh Tomato and Basil Sauce
Tomatoes on the vine and fresh basil create this simple, flavourful pasta dish you can whip together in under fifteen minutes.
Print
Pin
Rate
Servings: 4
Ingredients
1 Package of Barilla Gluten Free Penne or your favourite pasta
6-7 Medium to large tomatoes on the vine if possible quartered or chopped in large chunks
2-3 Tablespoons of Extra Virgin Olive Oil
1/2 White onion finely chopped
3 Tablespoons Tomato Paste or Puree I used canned tomato paste
1-2 Cloves of garlic finely chopped
2-3 Tablespoons of grated fresh Parmesan/Romano/Asiago cheese
3-4 Tablespoons of packed fresh basil leaves or a handful or two of leaves
1 Tablespoon or fresh parsley or 3-4 sprigs/small handful
Salt and pepper to taste
Instructions
In a pot of boiling salted water, add 1 tablespoon of olive oil and cook pasta according to package directions.

While pasta cooks, in a frying pan over medium heat, add 1 tablespoon of olive oil and saute onions

Add garlic, salt, pepper, and tomatoes, quartered or chopped in large chunks

Cook for 8 minutes

Stir in tomato paste/puree

In a food processor or blender, puree 1 teaspoon of oil and a pinch of salt with basil and parsley, keeping aside some basil and parsley for garnish

Stir into tomato sauce

Drain pasta noodles and add to sauce

Toss well

Generously sprinkle with grated cheese

Garnish with chopped parsley and basil leaves
Pin It for Later

Disclosure: This post is sponsored, so extra thanks for reading and sharing.
Written by Janice Croze, co-founder of 5 Minutes for Mom
Talk with me: @5minutesformom and Facebook.com/5minutesformom
Pin with me at http://pinterest.com/5minutesformom/