This post may contain affiliate links. Read my disclosure policy here.
Disney invited 5 Minutes for Mom contributing blogger Dawn Cullo to Los Angeles, CA to attend the "Pirates of the Caribbean: Dead Men Tell No Tales" media trip. Dawn's expenses are paid for the trip but no other compensation was paid and all opinions are Dawn's.
I had the honor of being able to tour the Walt Disney Archives at the Walt Disney Studios during the Pirates of the Caribbean press junket. During the visit I learned many fascinating details about the Pirates of the Caribbean attraction and its rich history.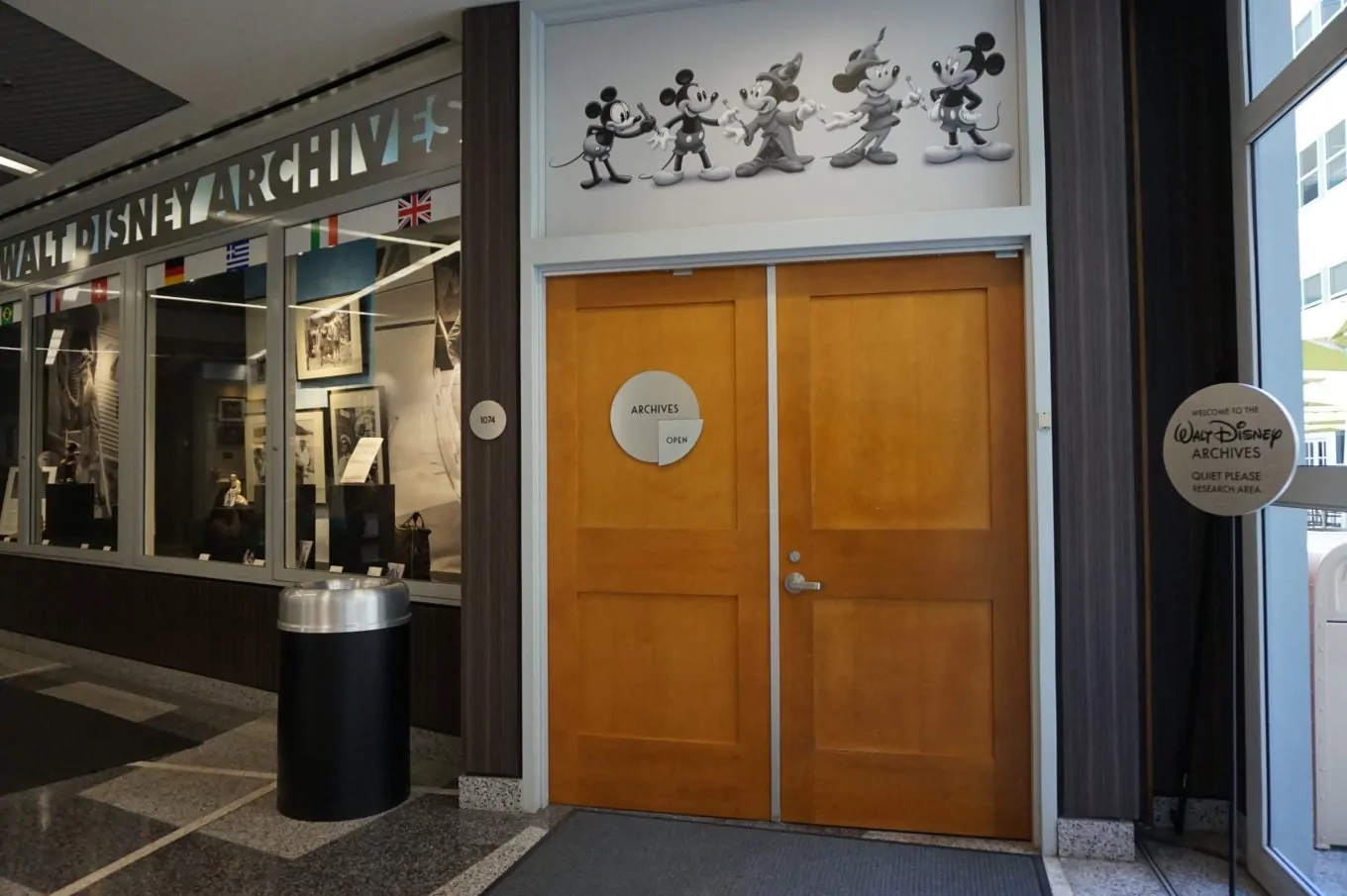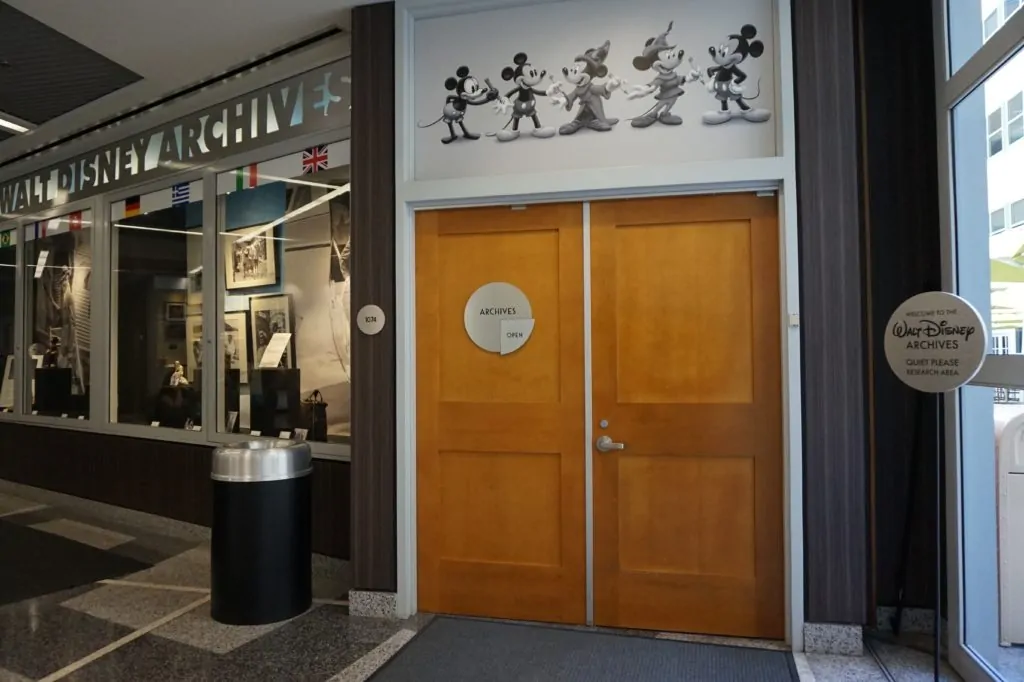 The Pirates of the Caribbean attraction opened at Disneyland in 1967 and is the last attraction that Walt Disney personally supervised before his death on December 15, 1966.
He worked tirelessly with his trusted Imagineers, including Marc Davis on this attraction. Initially, the attraction was supposed to be a walk-through wax museum about Pirates.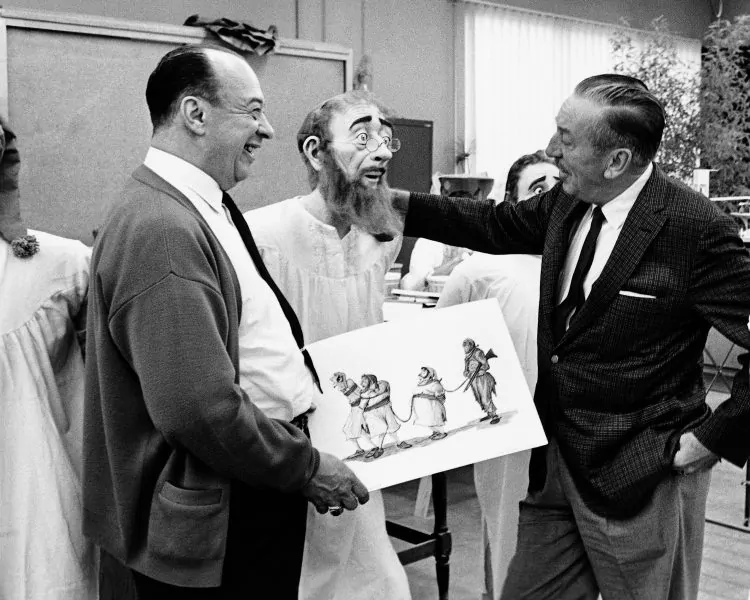 Thankfully, Walt Disney wanted to take it a step further and create an unforgettable experience and put guests right in the middle of the action of a Pirate story. Construction on the attraction began as early as 1961 but halted for two years so the company could focus on the 1964-1965 New York World's Fair.  When the attraction opened in 1967 there was nothing like it in any amusement park anywhere. There are over 70 Audio-Animatronic figures in addition to the numerous Audio-Animatronic animals found throughout the attraction, it was a technological achievement for the company.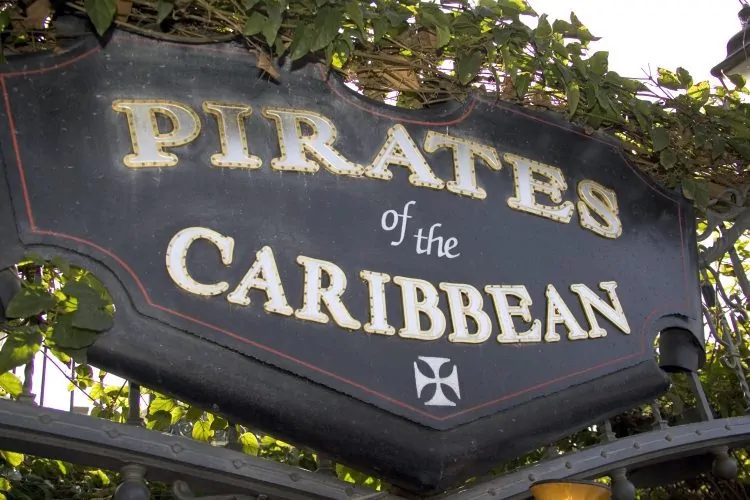 When I ride the Pirates of the Caribbean attraction I always feel like I am in the Pirates movies and I love that about this attraction because it's always a fun adventure for everyone.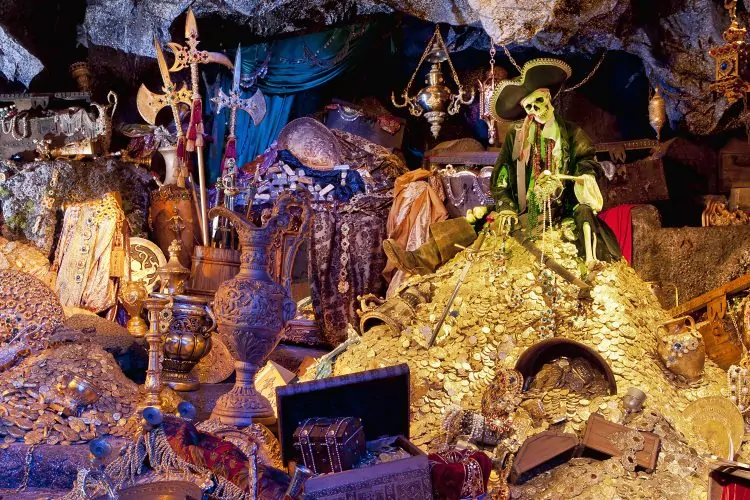 After seeing "Pirates of the Caribbean: Dead Men Tell No Tales" I think this is what Captain Barbossa's quarters to look like.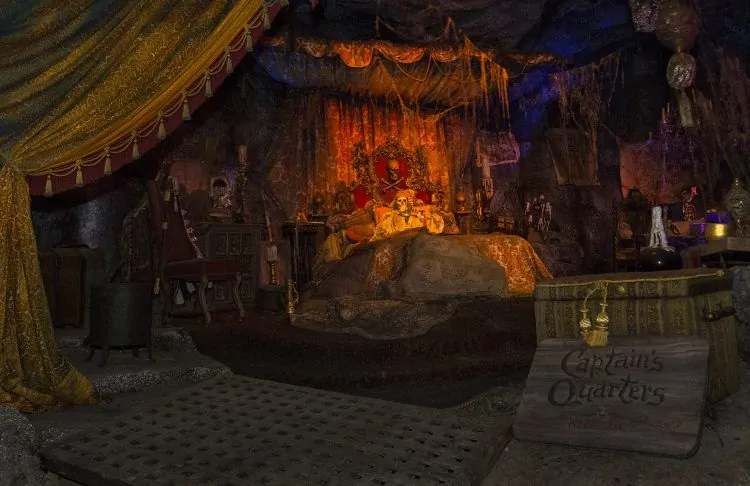 Inside the Walt Disney Archives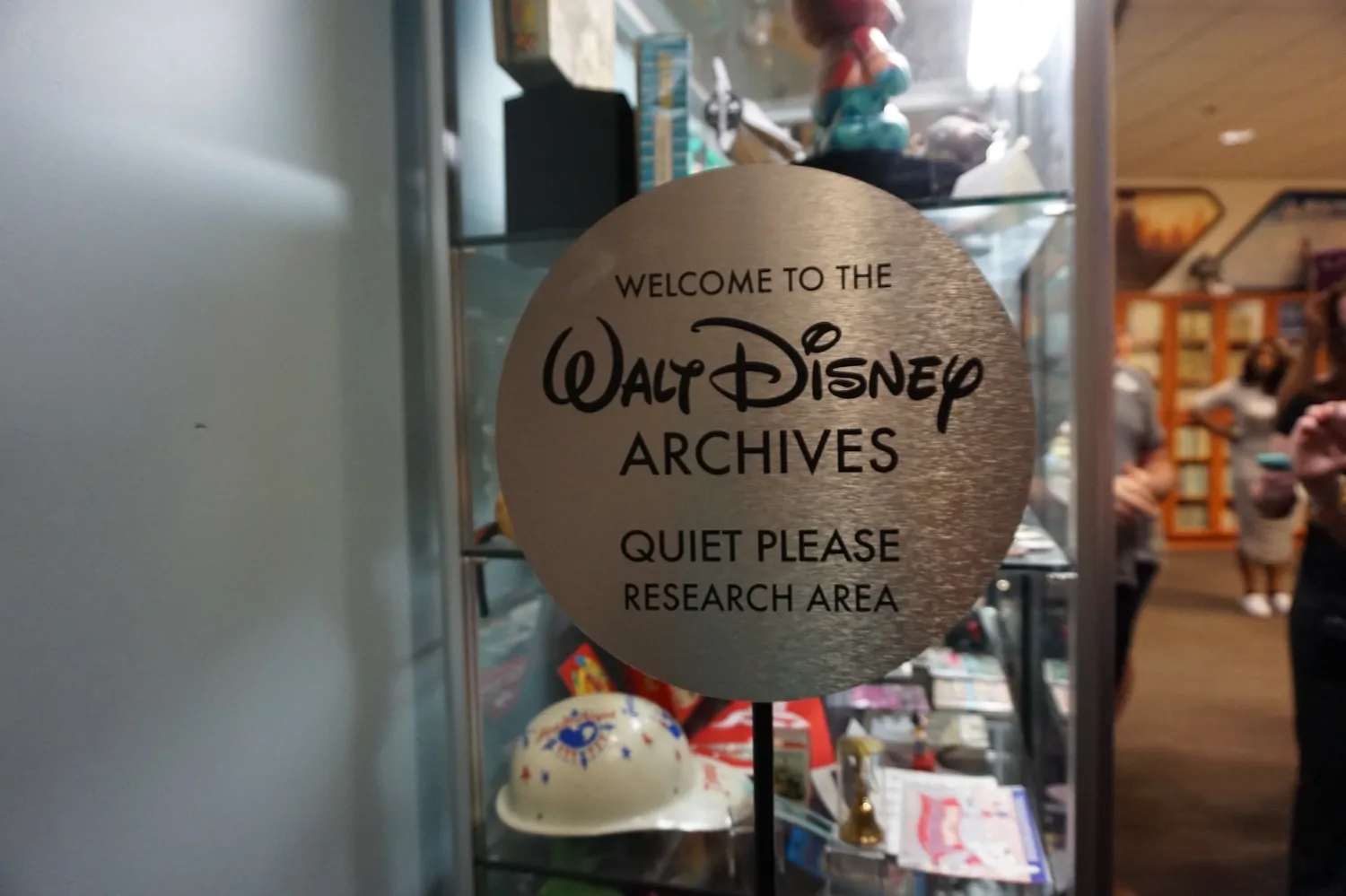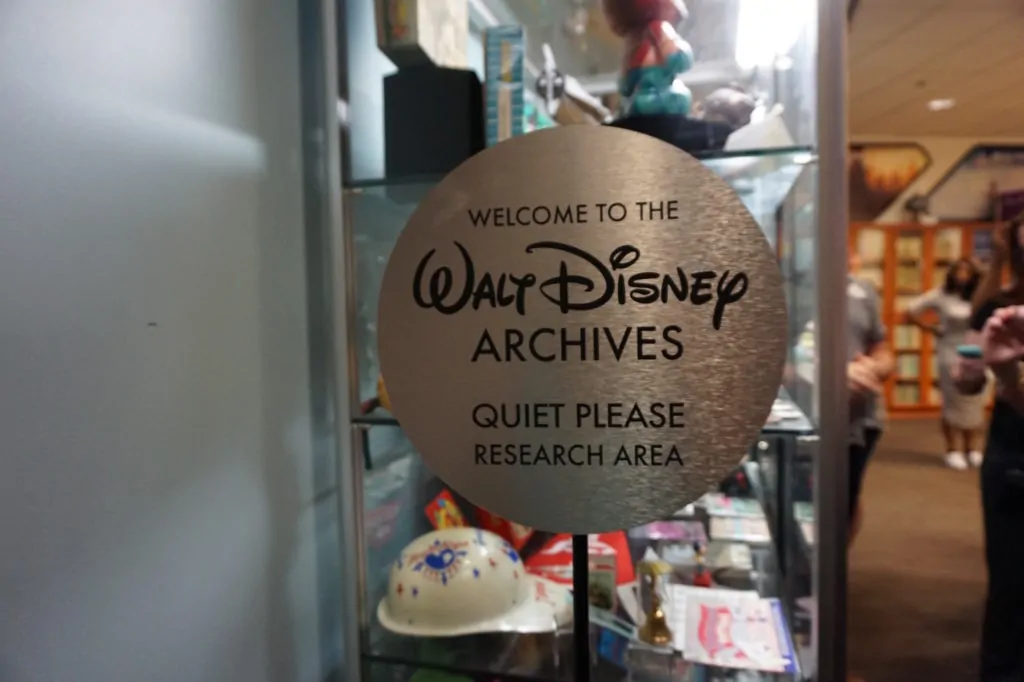 While at the Walt Disney Archives I had the honor of holding one (of many) Walt Disney's Oscars. This was an Oscar that Walt Disney received for Best Documentary of the Disney Nature film "White Wilderness" from 1958. It was a lot heavier than I had expected!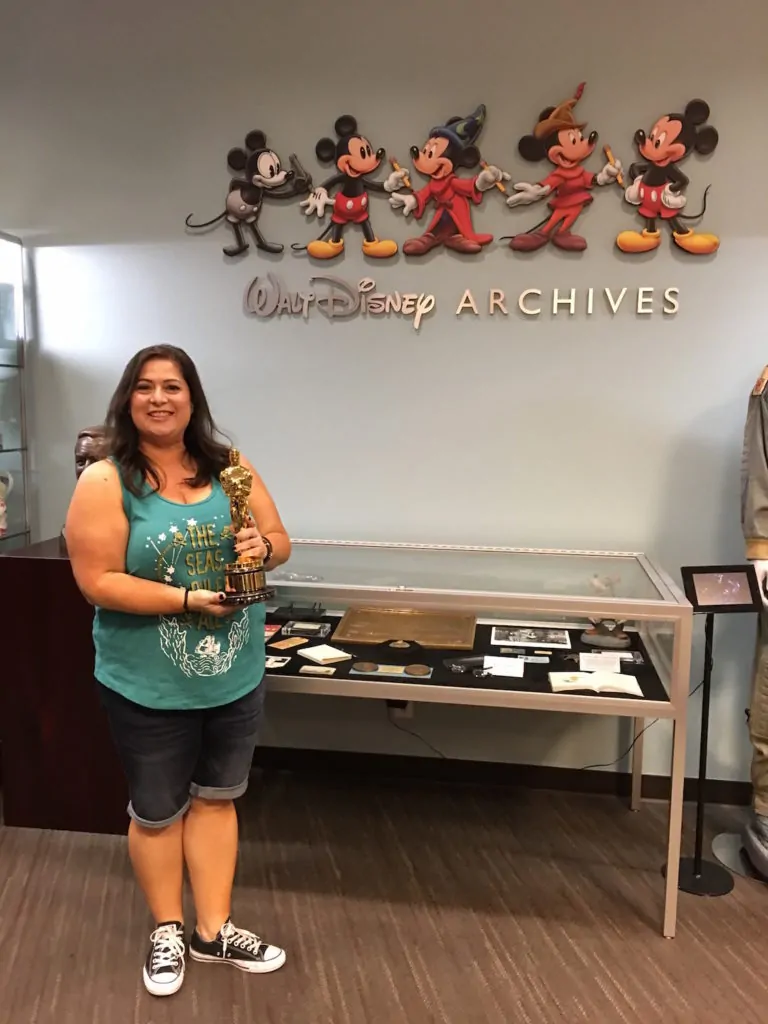 There was so many amazing things to look at while I was there and I could have spent hours just roaming around the archives. One of the first things you see when entering the room is a traditional Animator's desk.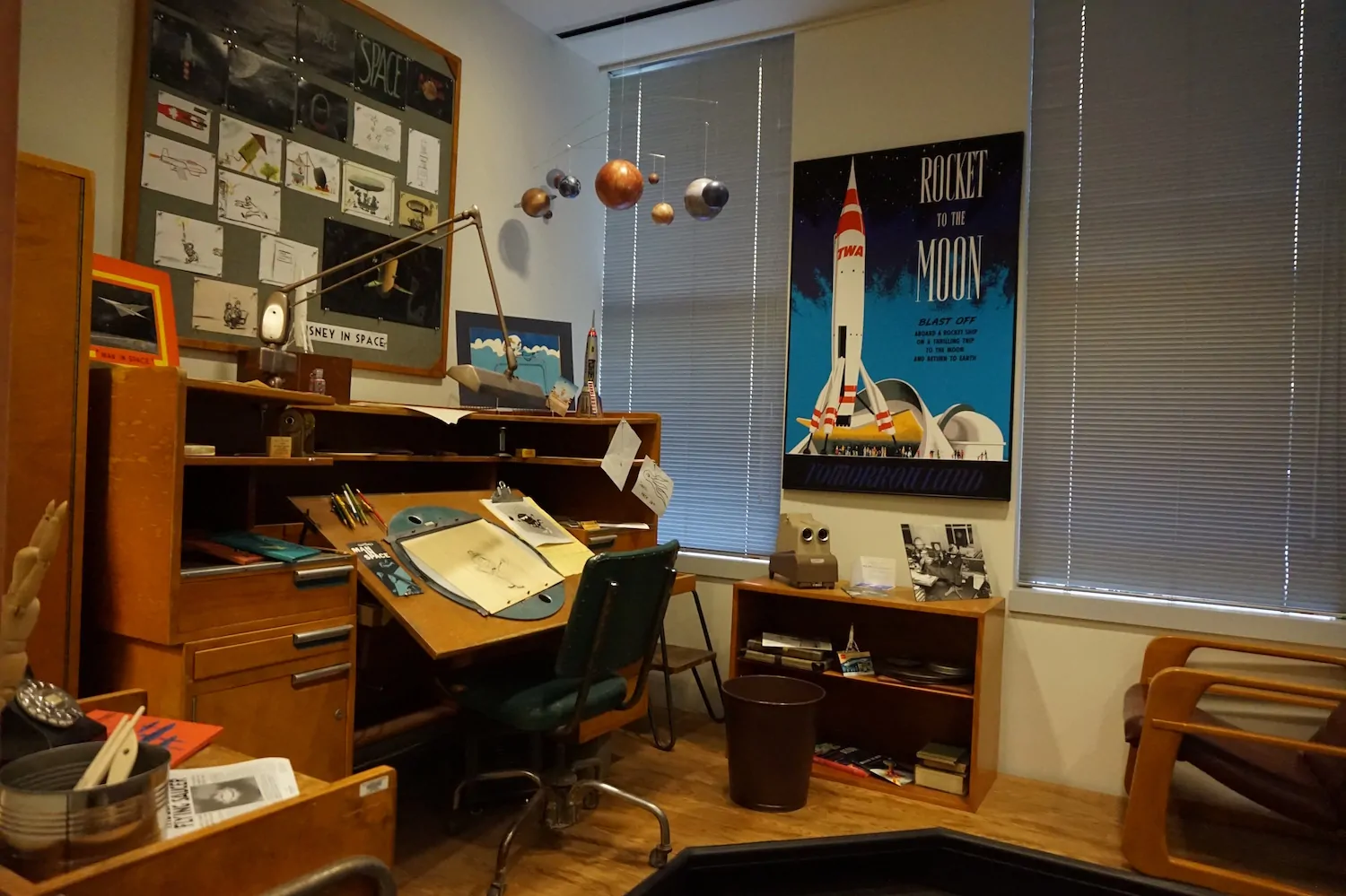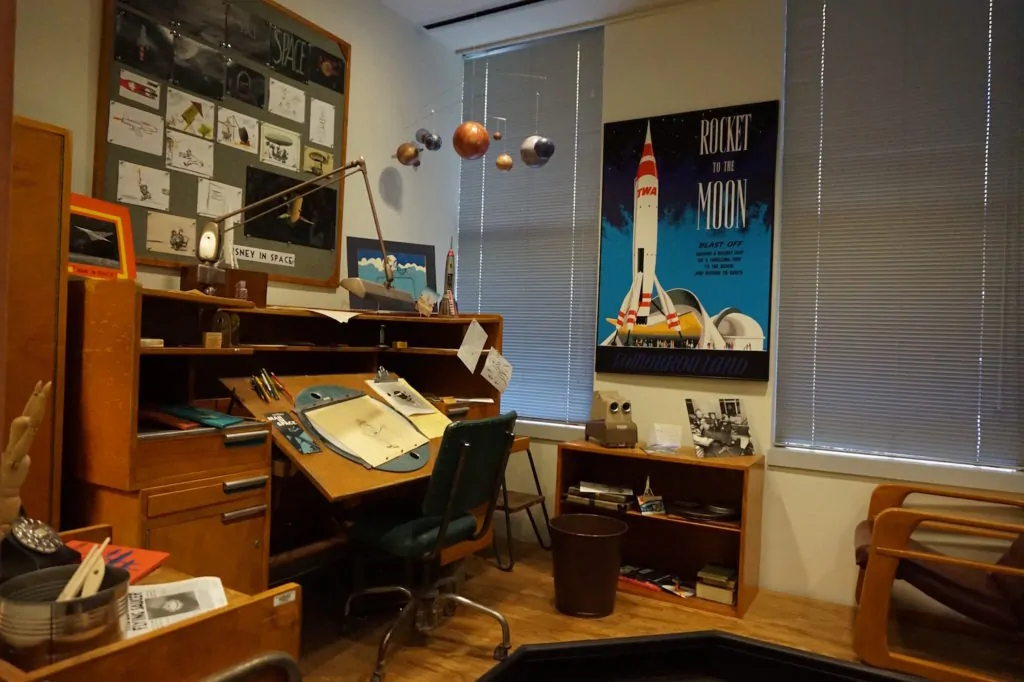 Next, is a large display case with numerous Disney memorabilia items from Disneyland, Epcot and early Disney Merchandise.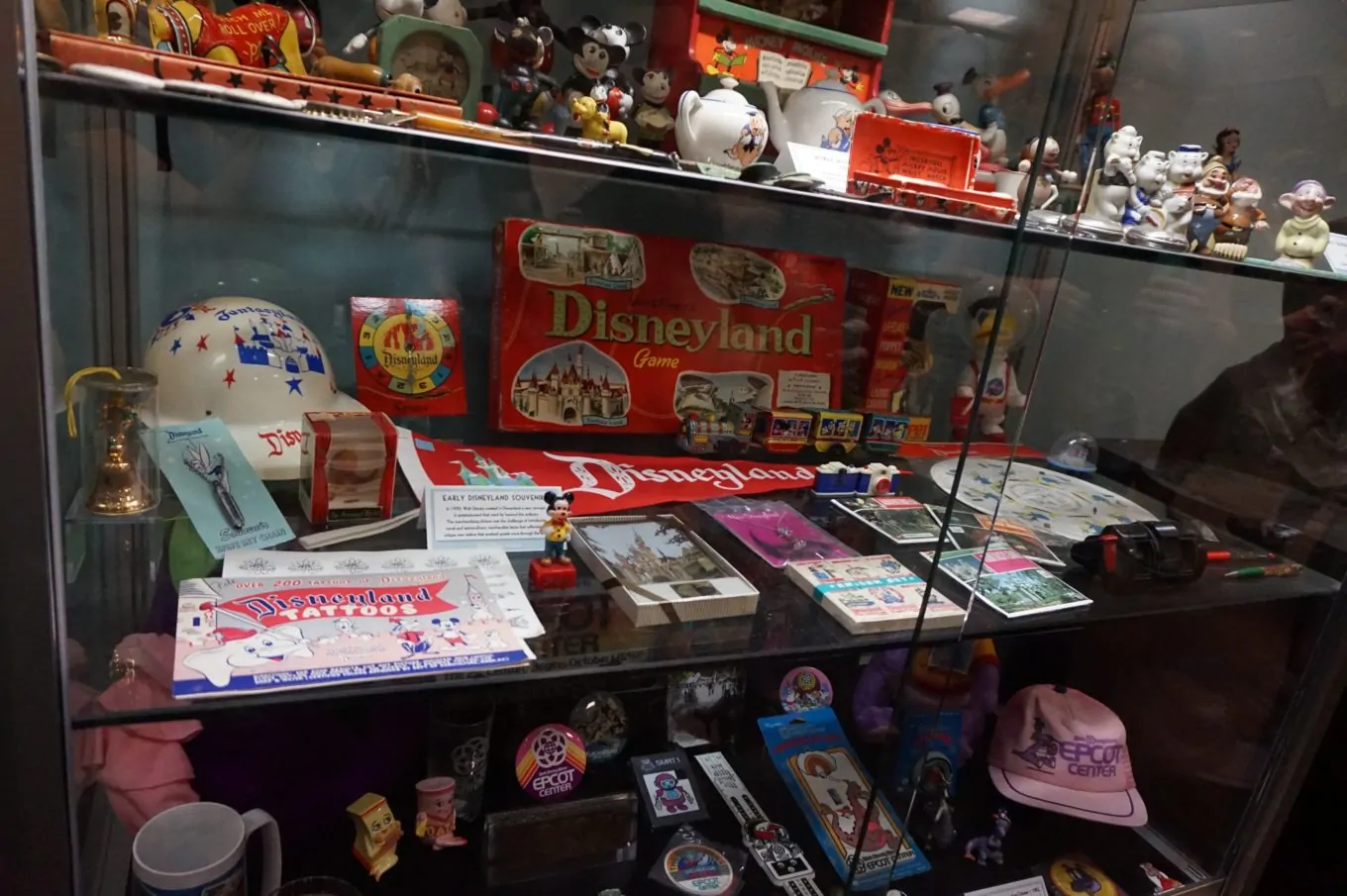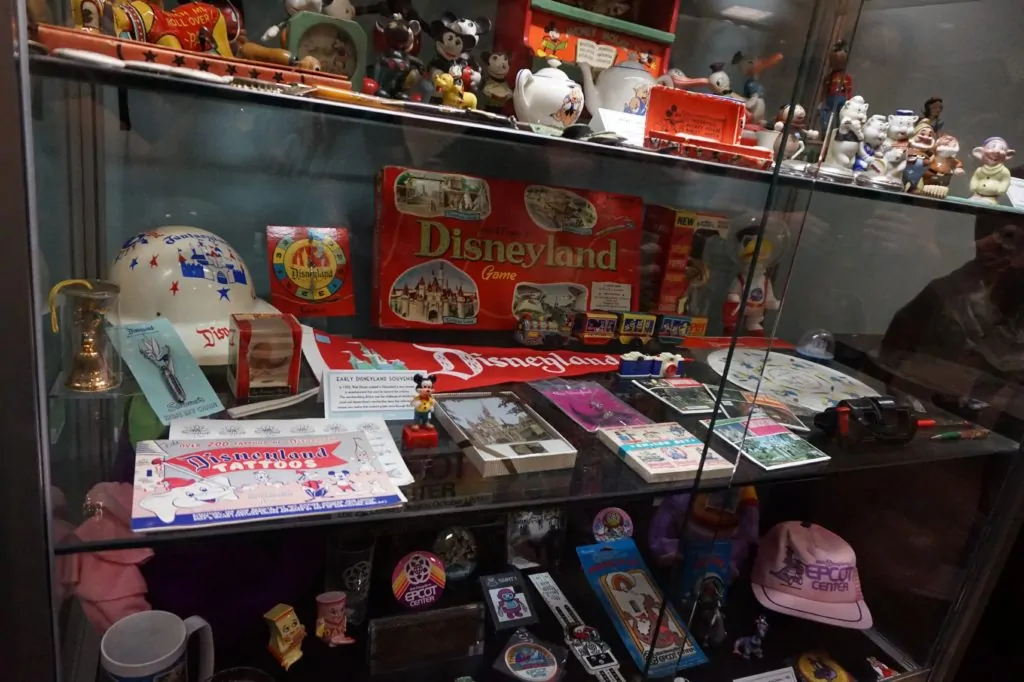 This is an original version of the 1933 Mickey Mouse watch.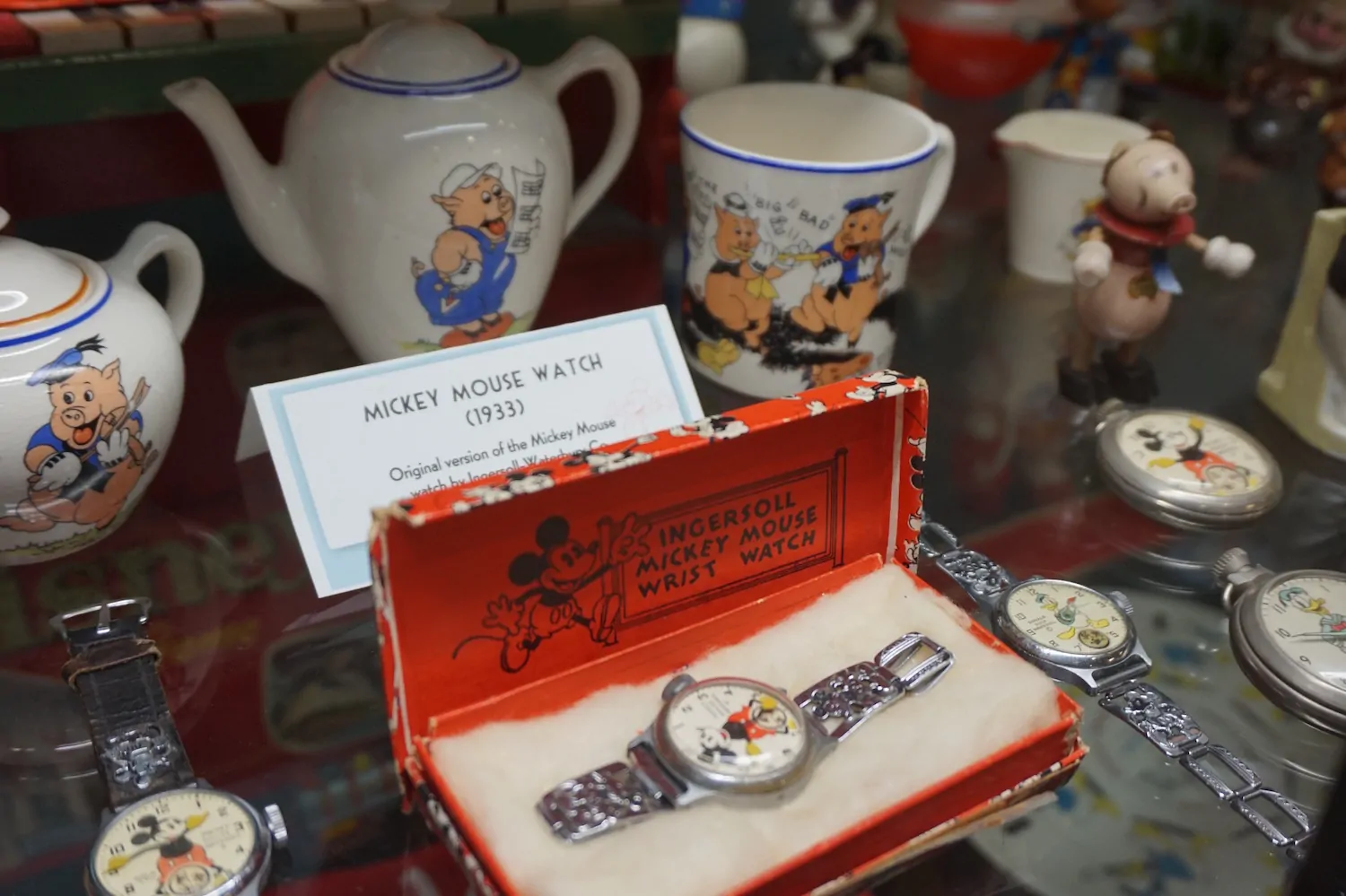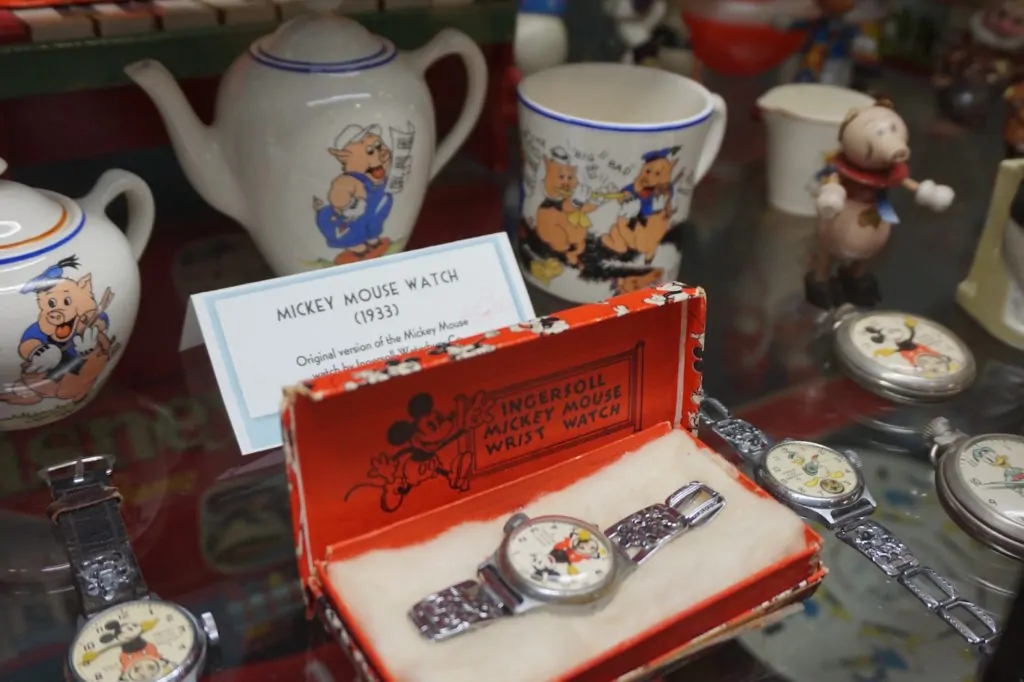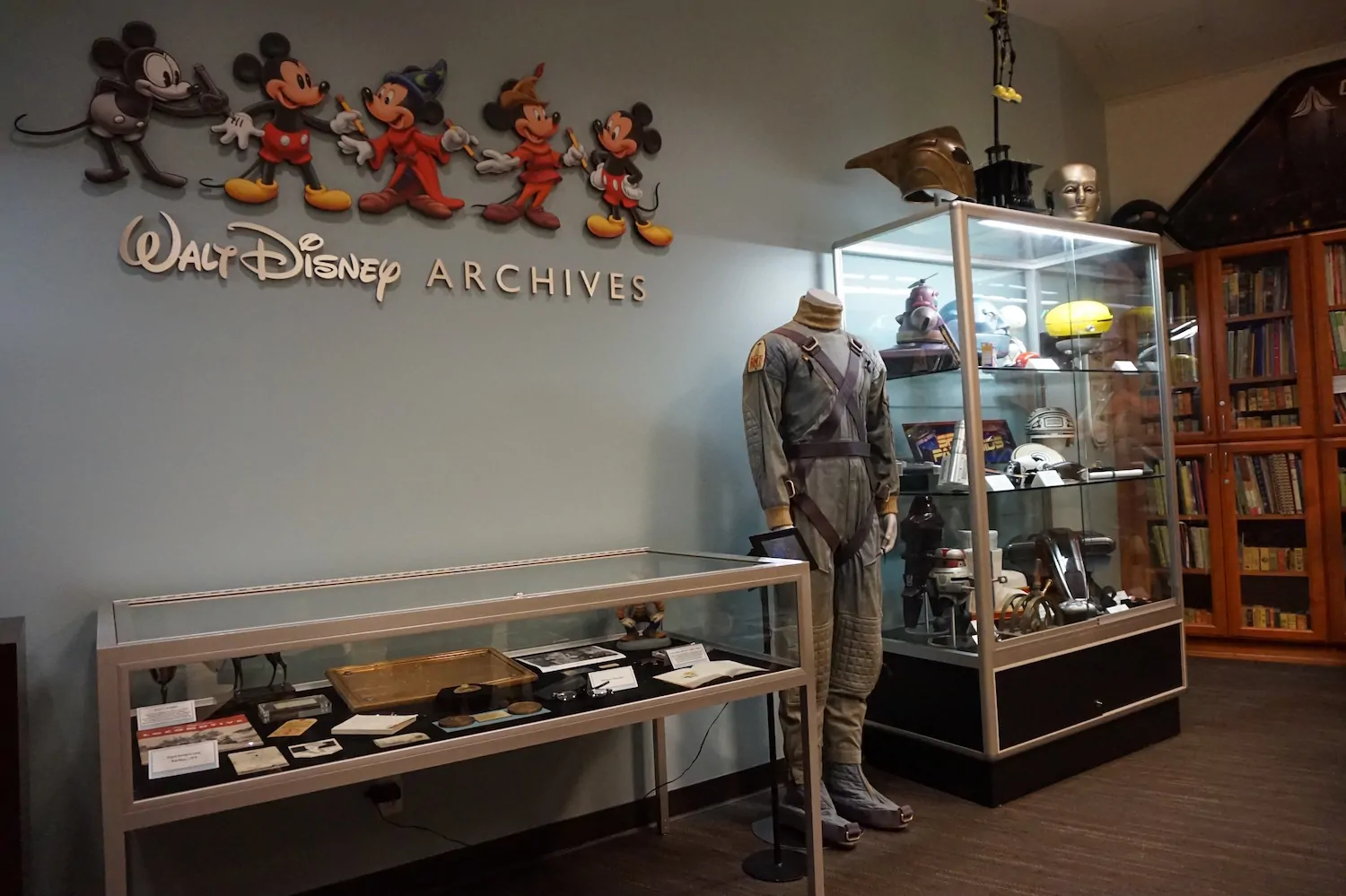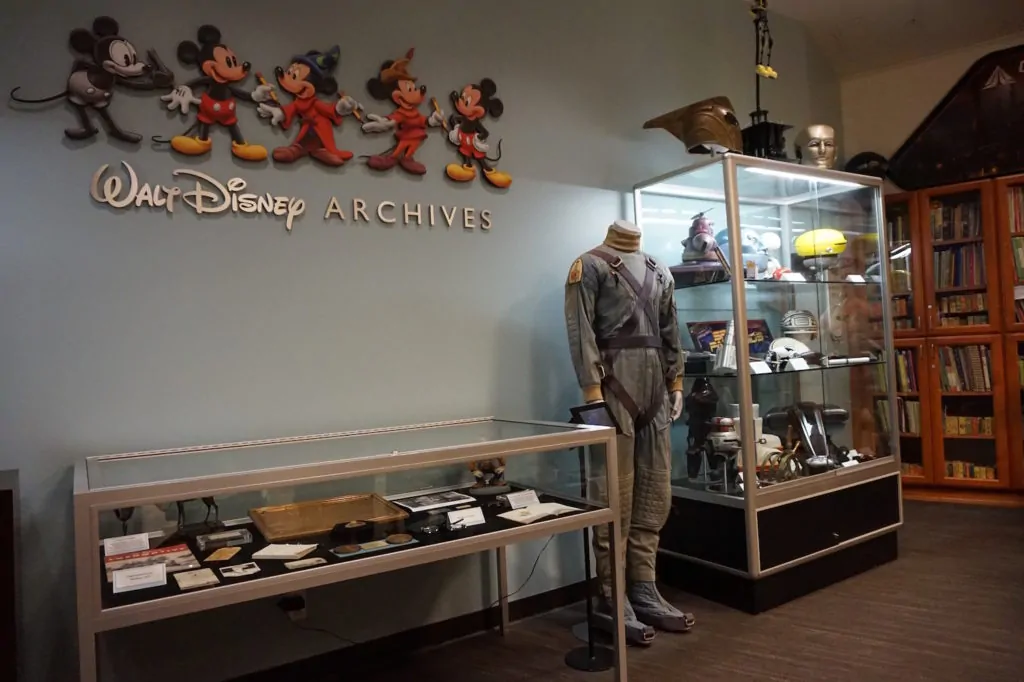 Here you will see some of Walt Disney's personal items, including his Disneyland badge.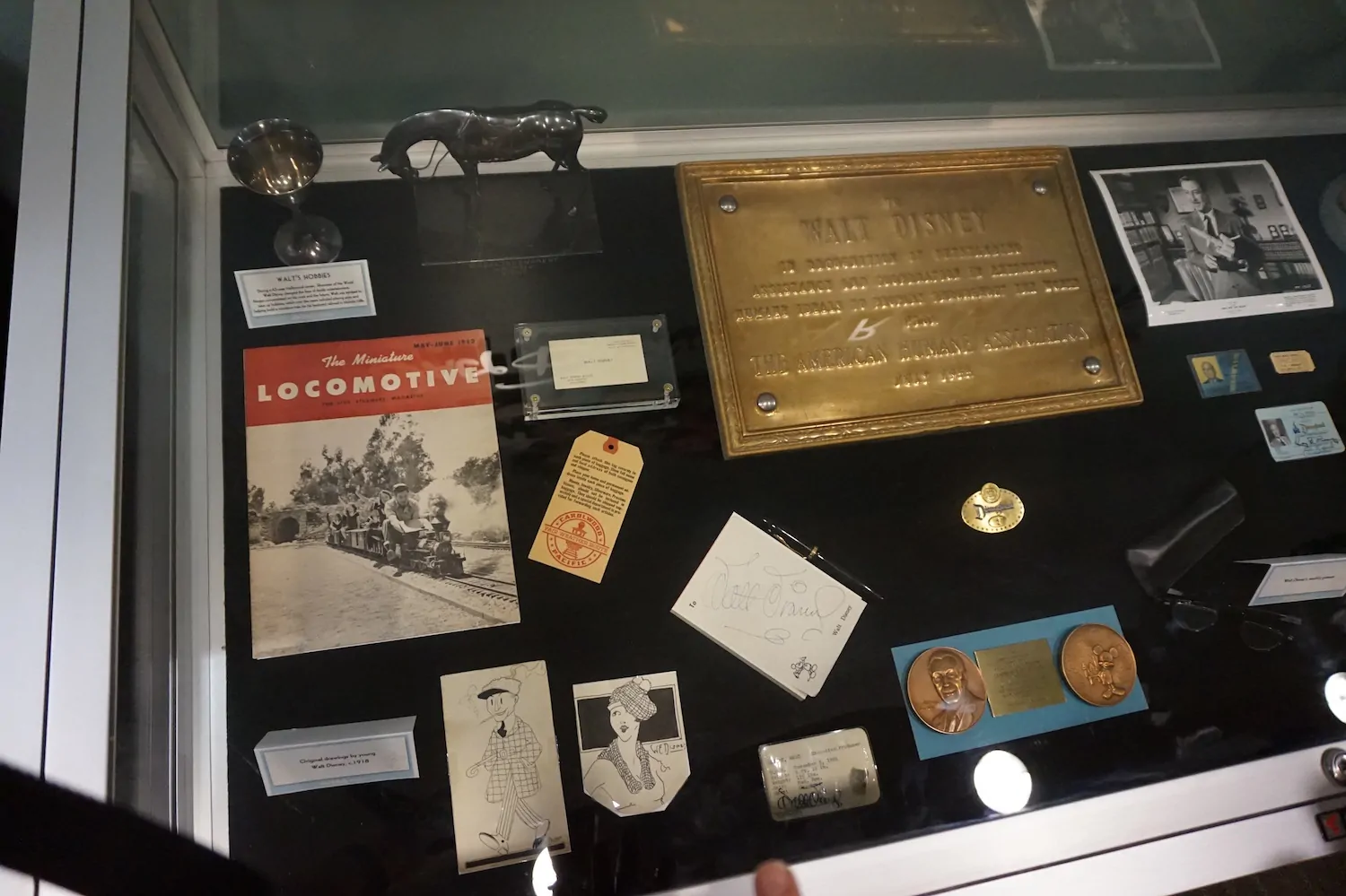 One of my favorite sections was the bookcase full of Disney books. I saw many books that I have at home as well as many vintage books that any Disney collector would love to have. We were told that there is an off site warehouse full of books, these are just a sampling of the collection.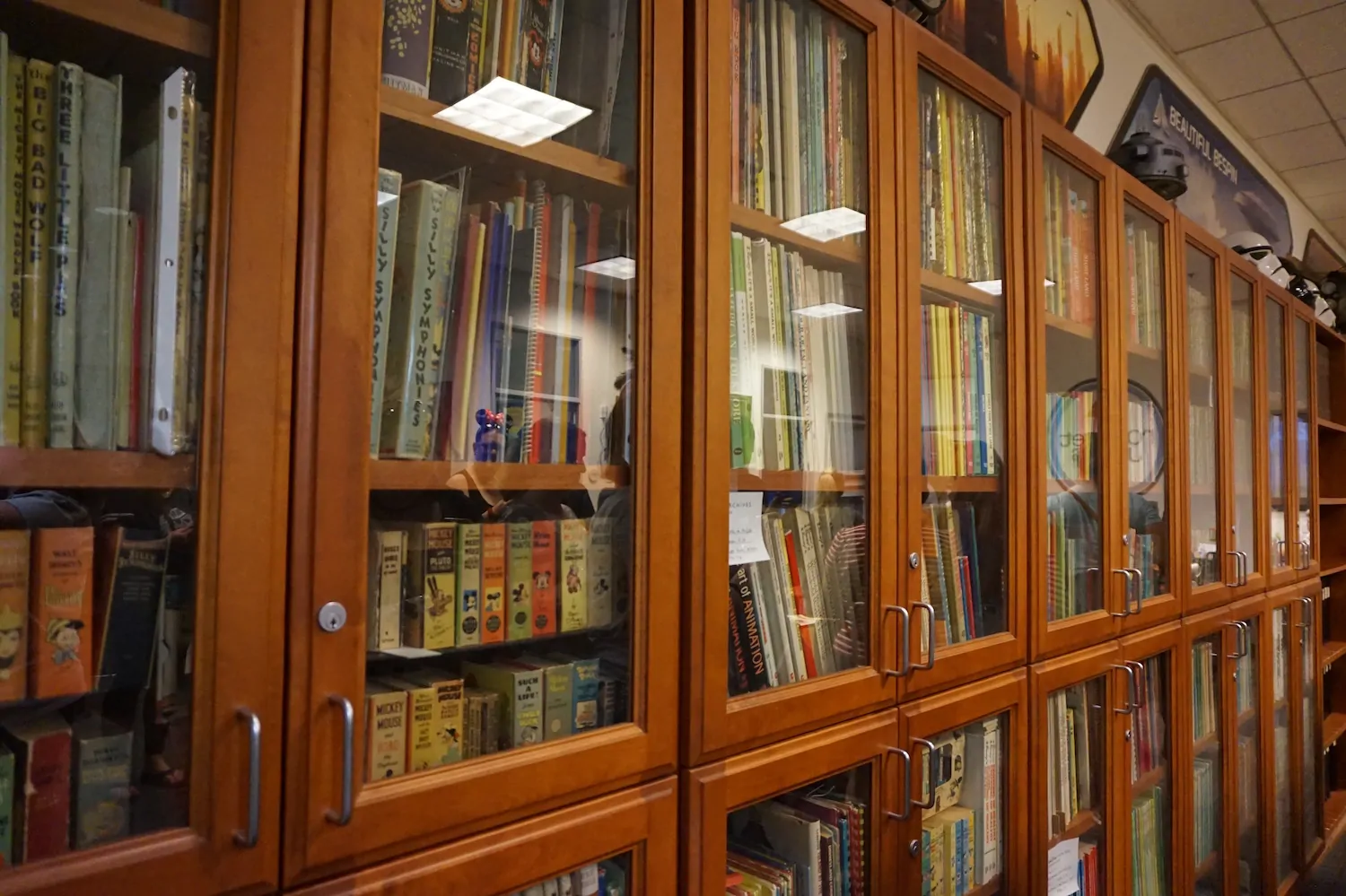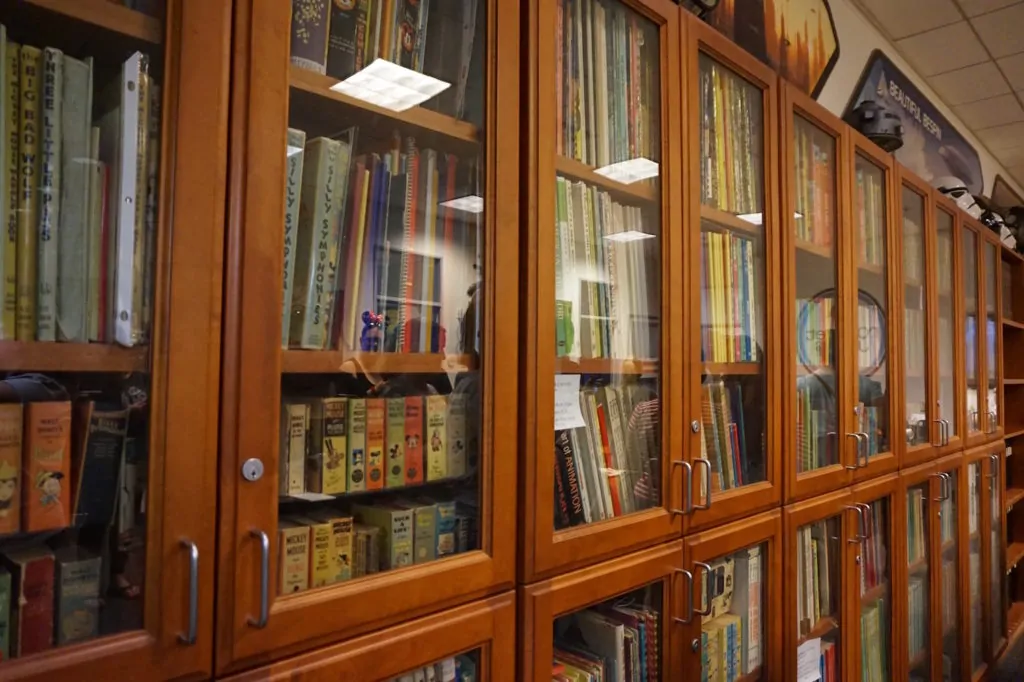 Summer of Heroes at Disneyland Resort
The Summer of Heroes has arrived at the Disneyland Resort. Guests will enjoy some new limited time entertainment as well as new year-round experiences.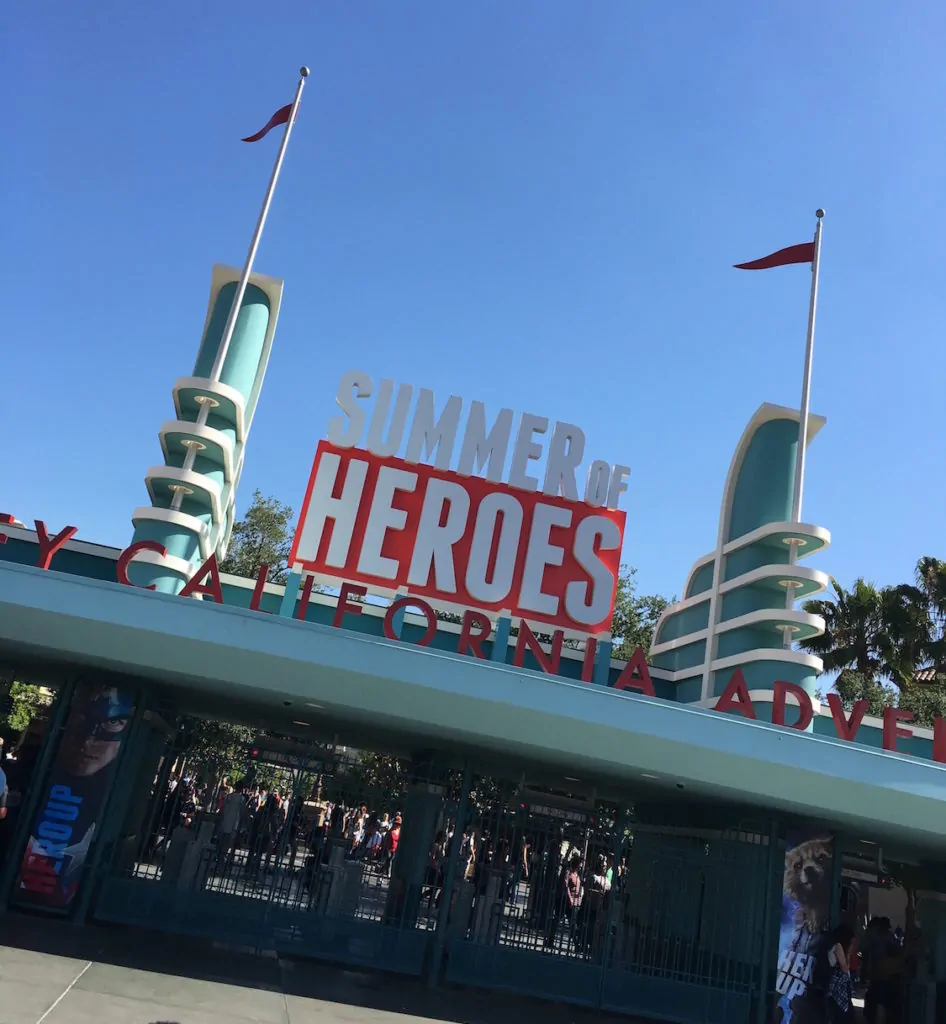 Guests at Disney California Adventure can now enjoy the new "Guardians of the Galaxy Mission: BREAKOUT" attraction and help Rocket free the Guardians from the fortress of The Collector, Taneleer Tivan.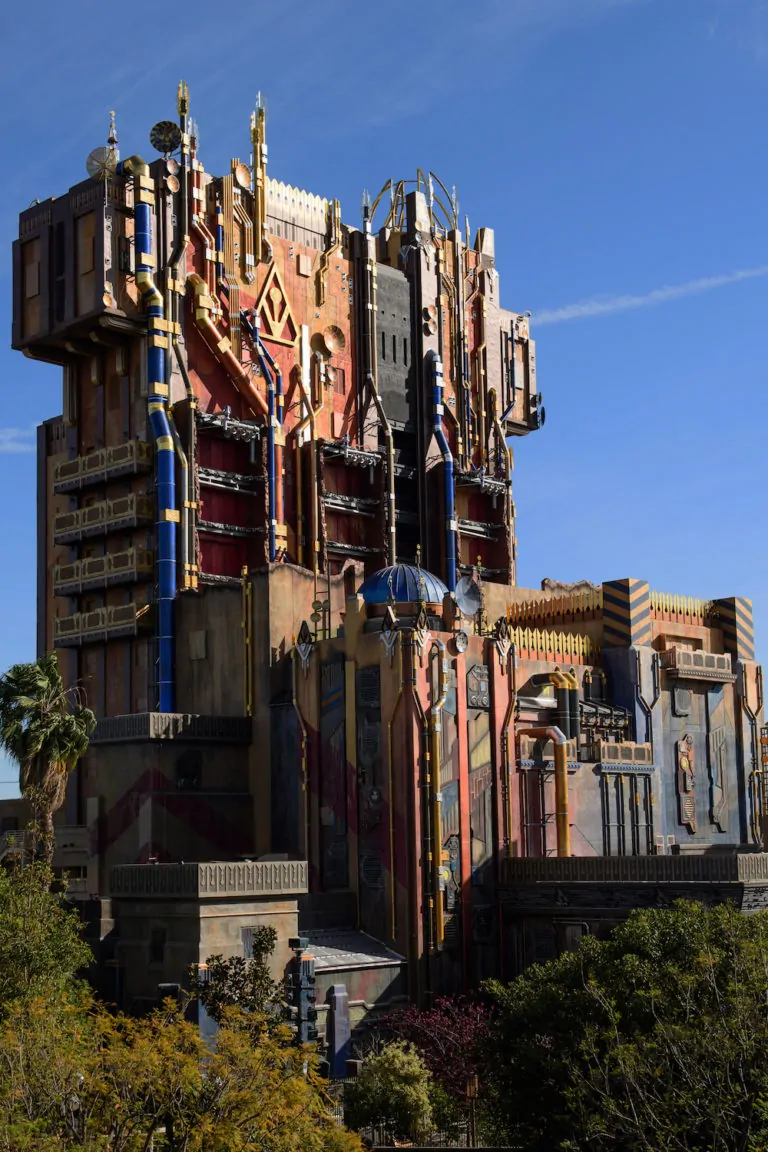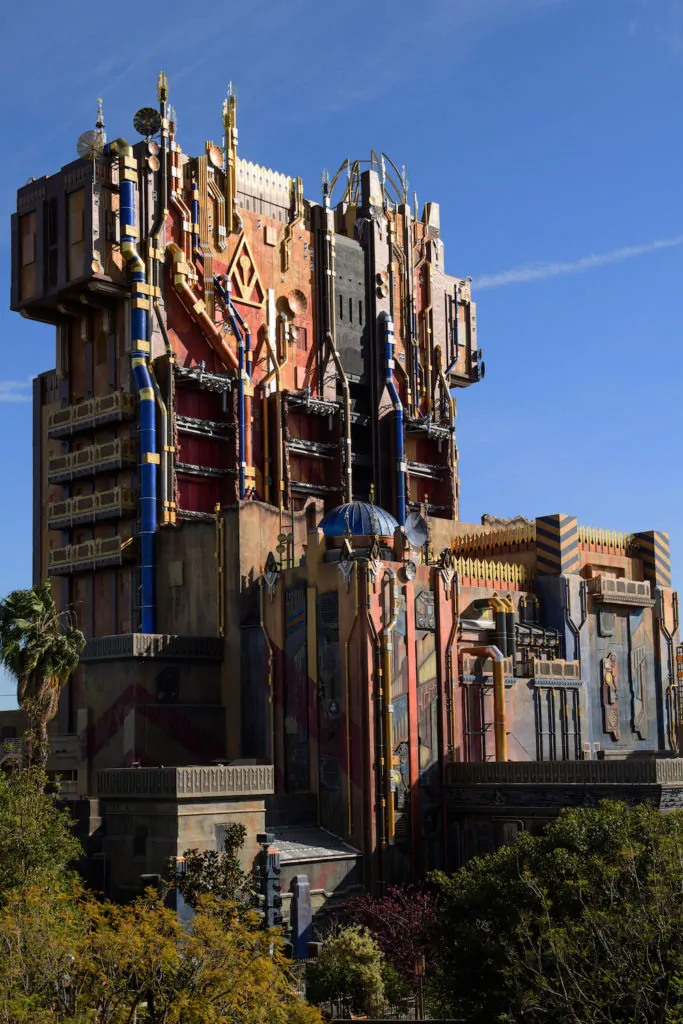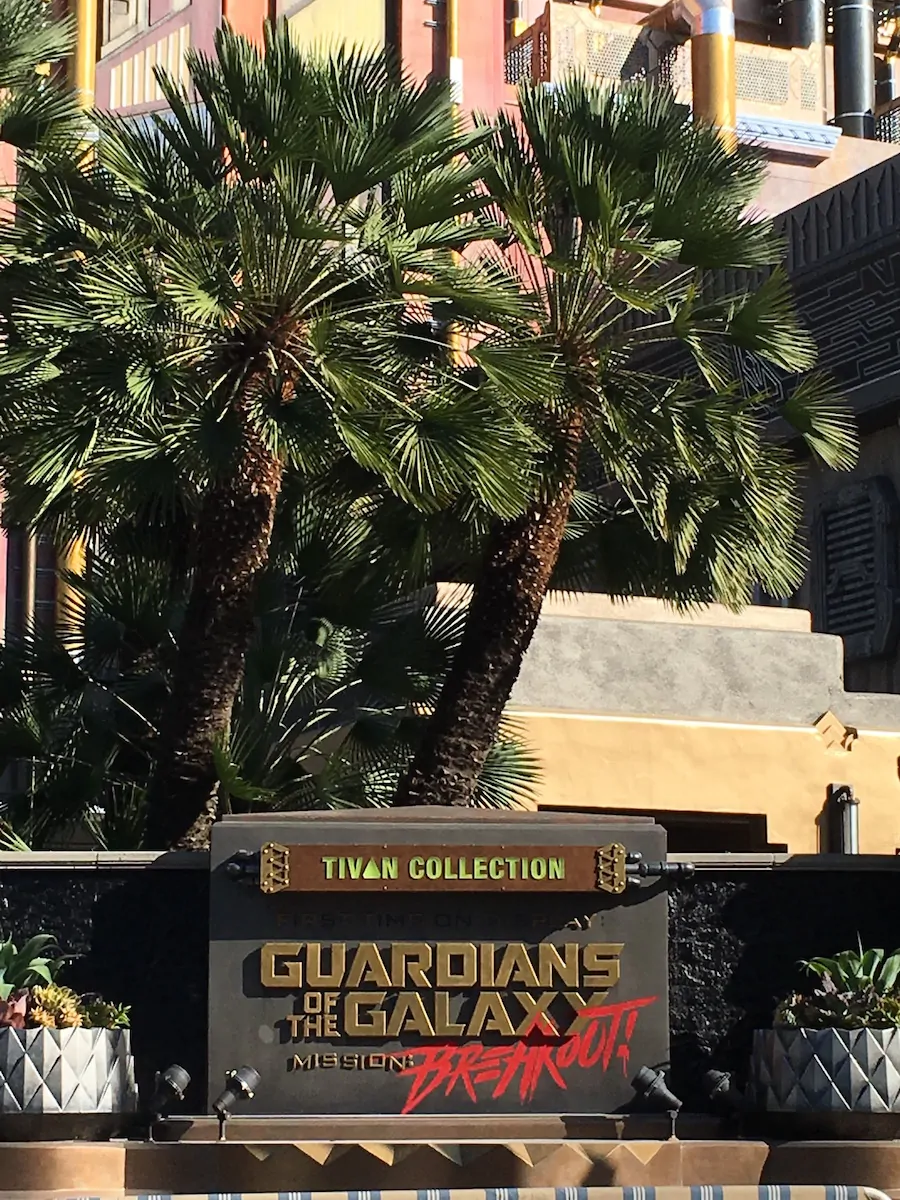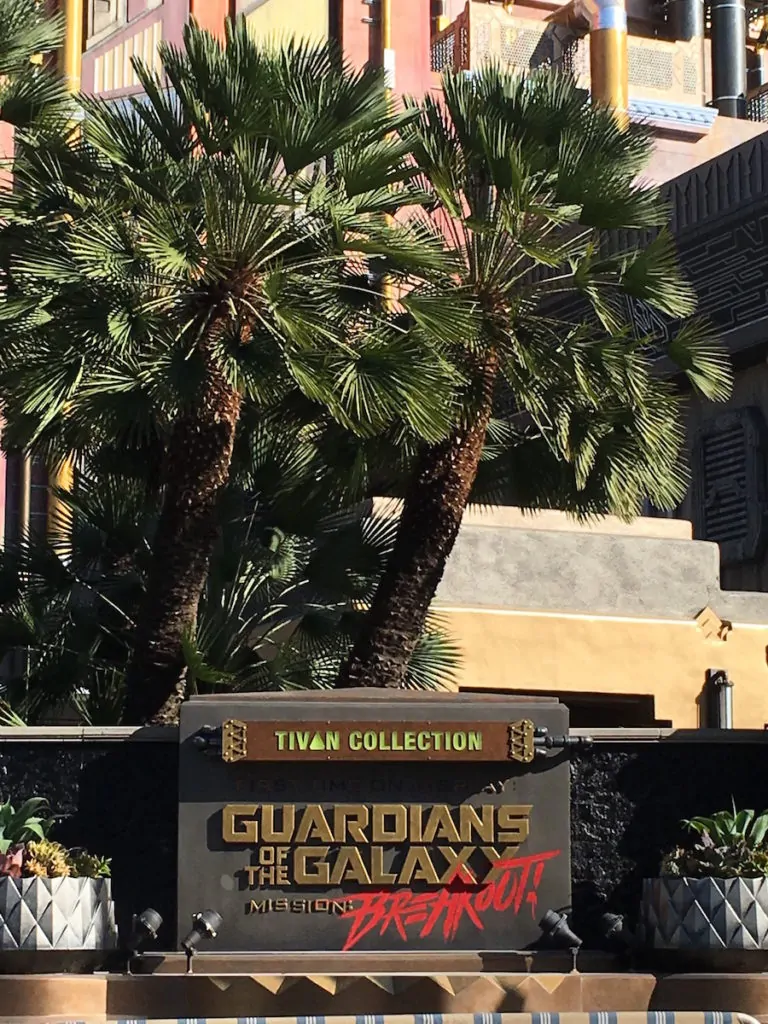 In Disney California Adventure there are new Super Hero experiences that will be available year-round:
Super Hero Encounters: For the first time, citizens of Terra (Earth) will come face-to- face with Groot. They also may encounter the First Avenger, Captain America, and everyone's favorite web slinger, the friendly, neighborhood Spider-Man.
"Guardians of the Galaxy: Awesome Dance Off!": Star-Lord fires up his old-school boom box to get a party started. Everyone, including tree-of-few-words Groot, is bound to get in the groove and show off their moves during this awesome rock 'n' roll bash.
For a limited time (May 27 through Sept. 10), new adventures will be exclusive to Summer of Heroes:
"Avengers Training Initiative": Black Widow and Hawkeye assemble young recruits for a series of tests to see if they have what it takes to join the ranks of the Avengers.
Heroic Encounter: Black Widow: Black Widow arrives on the scene several times throughout the day in an armored Avengers vehicle for her heroic encounter with park guests.
Special themed merchandise, plus food and beverage items, will be available throughout Hollywood Land.
About Pirates of the Caribbean: Dead Men Tell No Tales
Johnny Depp returns to the big screen as the iconic, swashbuckling anti-hero Jack Sparrow in the all-new "Pirates of the Caribbean: Dead Men Tell No Tales." The rip-roaring adventure finds down-on-his-luck Captain Jack feeling the winds of ill-fortune blowing strongly his way when deadly ghost sailors, led by the terrifying Captain Salazar (Javier Bardem), escape from the Devil's Triangle bent on killing every pirate at sea—notably Jack.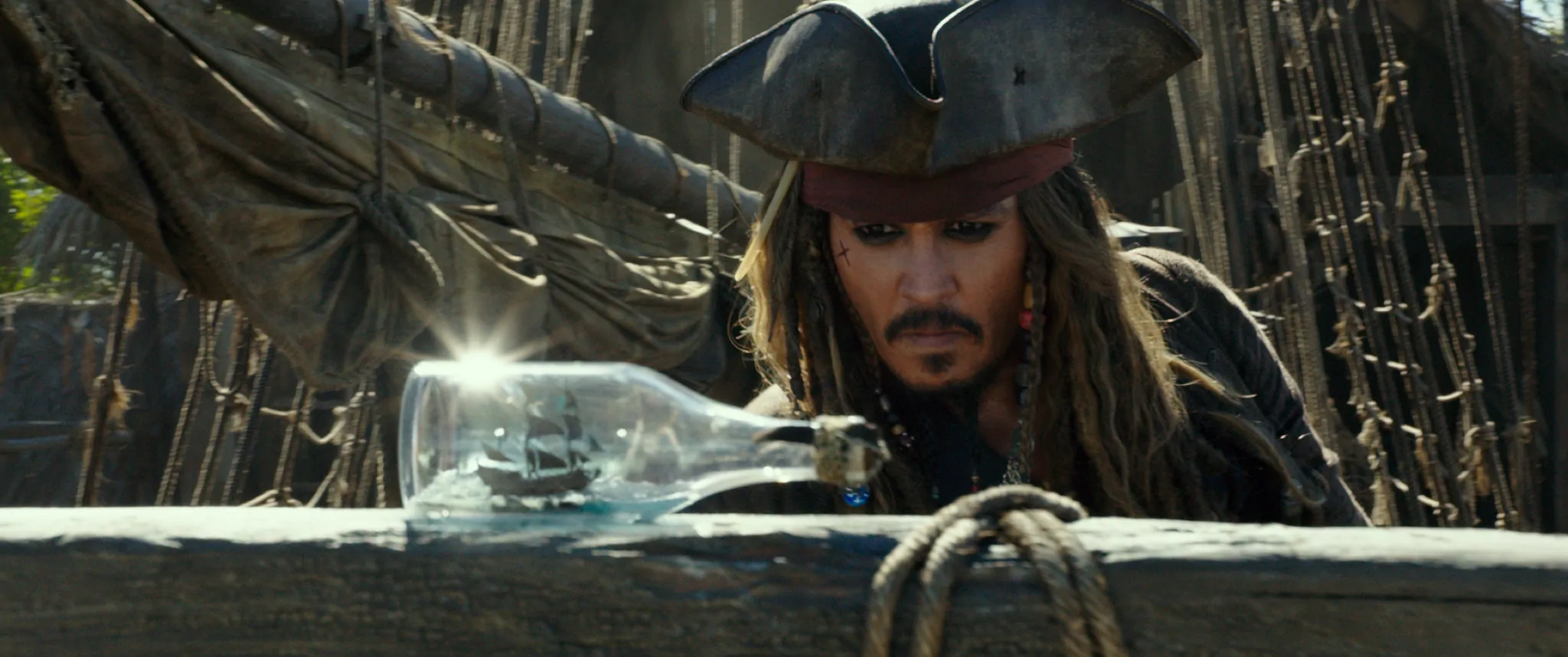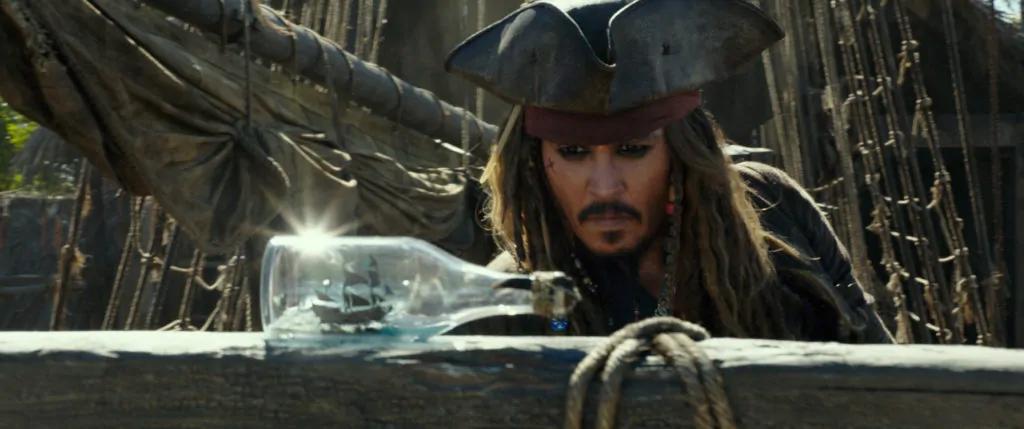 Jack's only hope of survival lies in the legendary Trident of Poseidon, but to find it he must forge an uneasy alliance with Carina Smyth (Kaya Scodelario), a brilliant and beautiful astronomer, and Henry (Brenton Thwaites), a headstrong young sailor in the Royal Navy.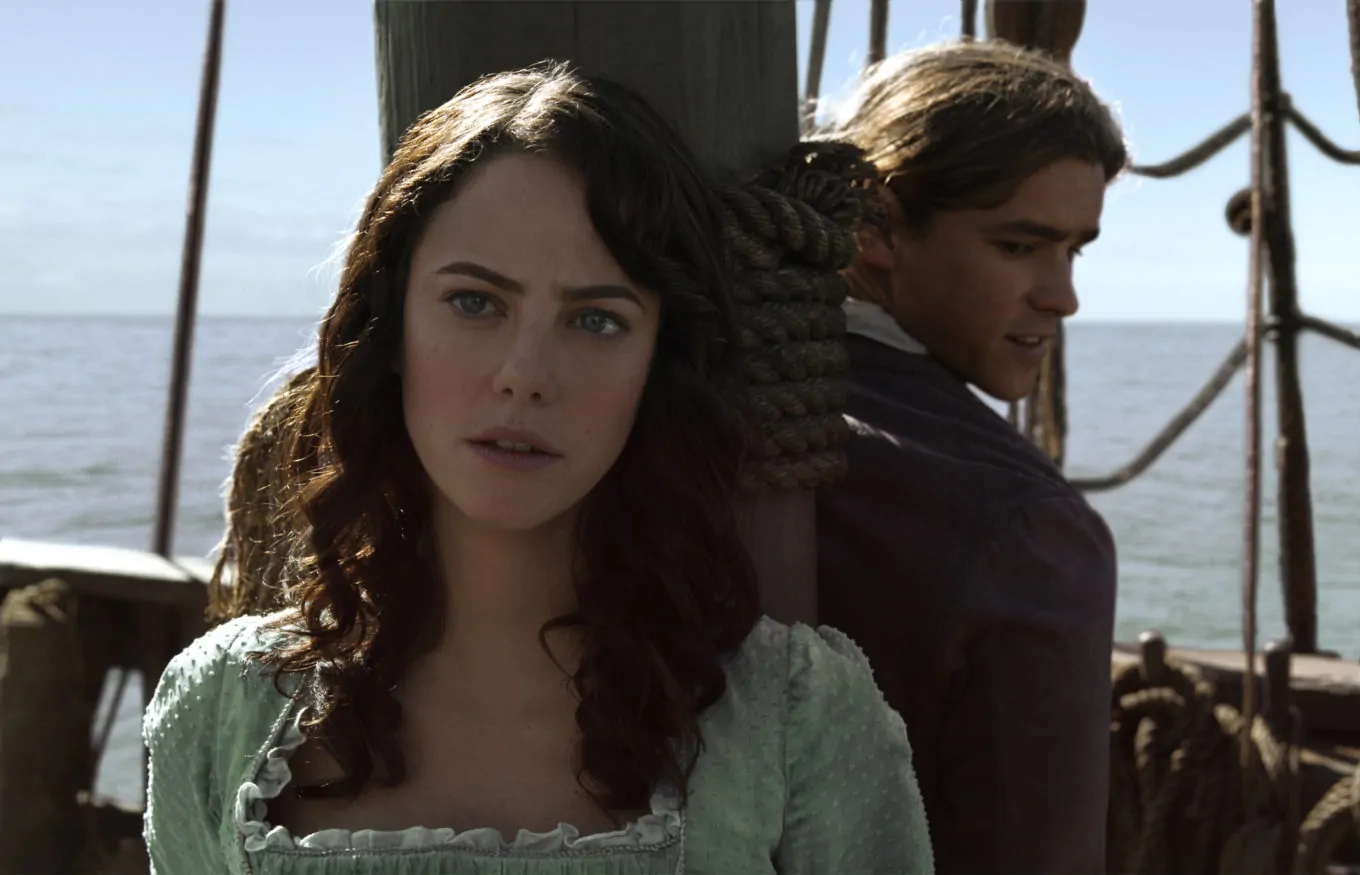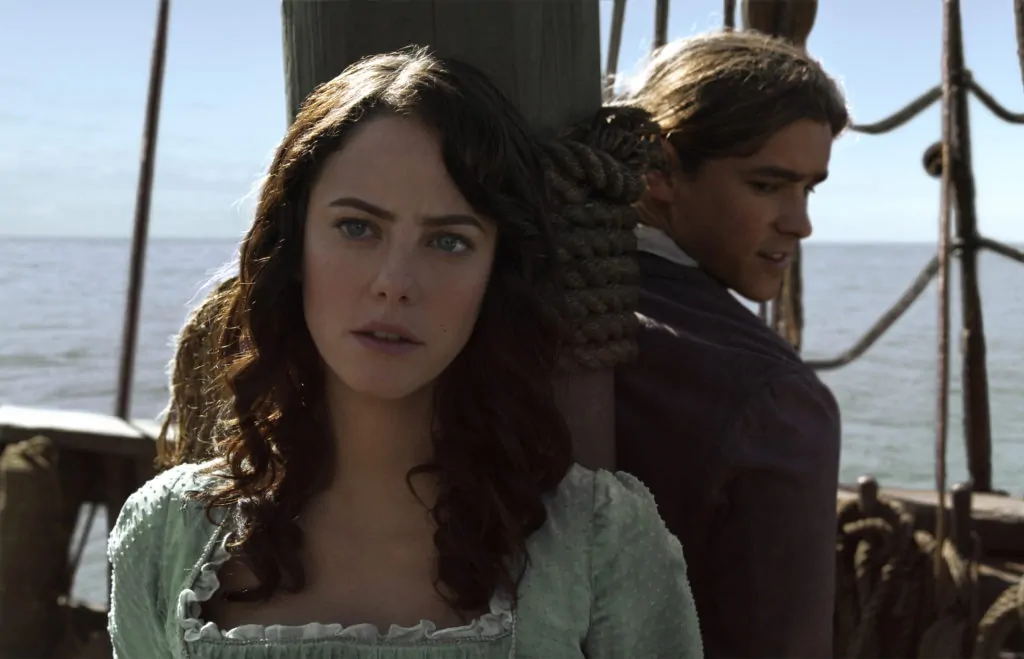 At the helm of the Dying Gull, his pitifully small and shabby ship, Captain Jack seeks not only to reverse his recent spate of ill fortune, but to save his very life from the most formidable and malicious foe he has ever faced.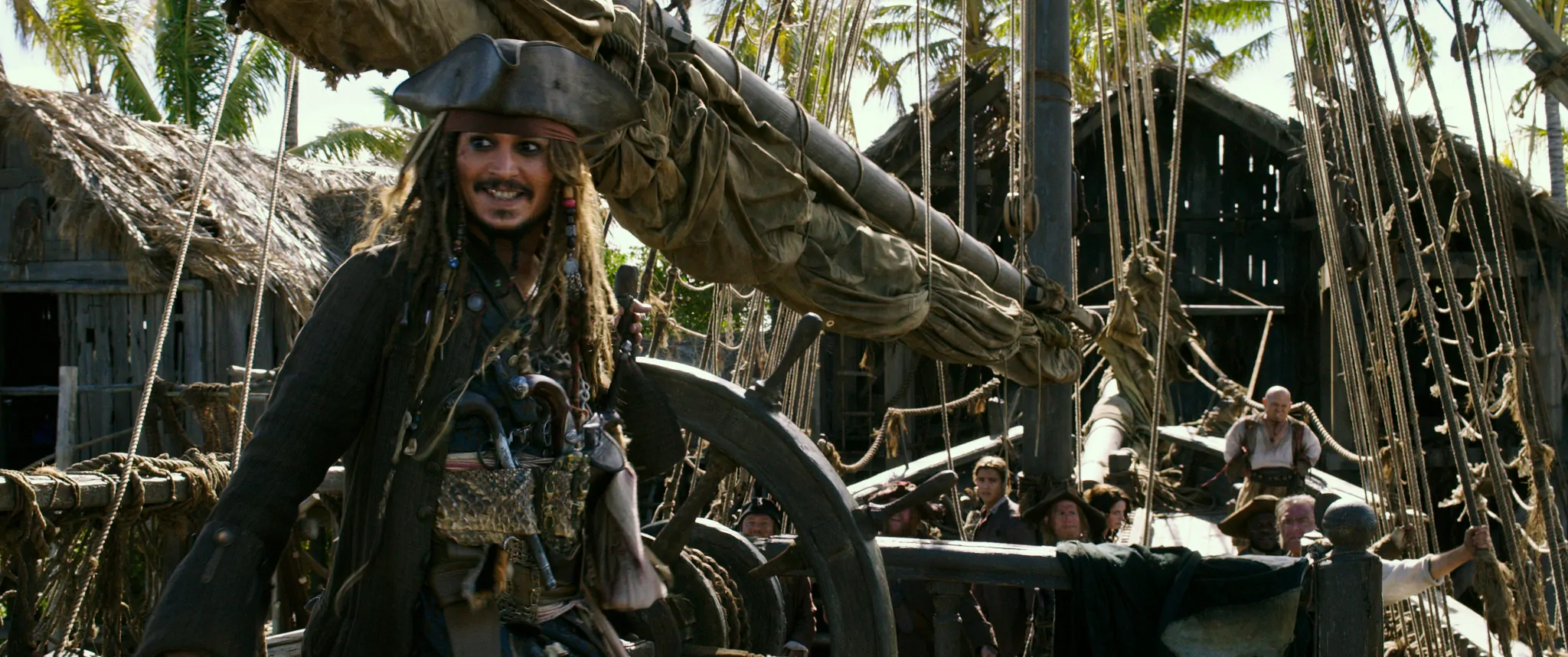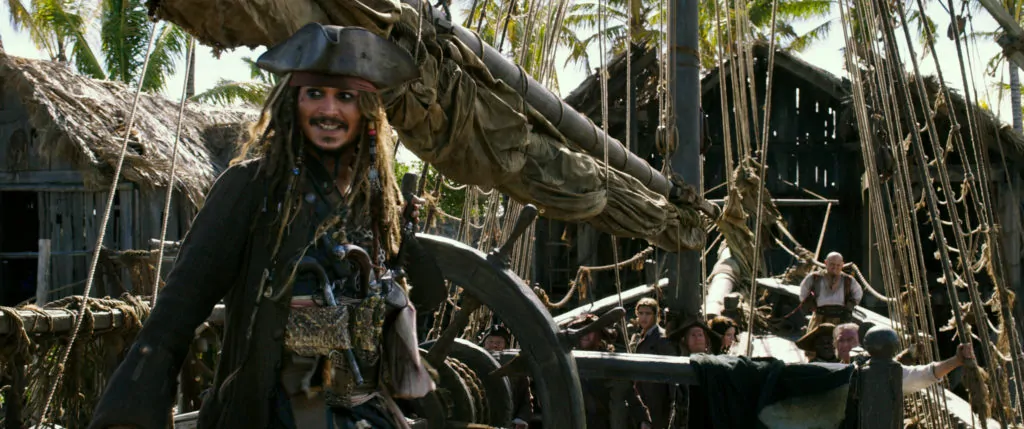 "Pirates of the Caribbean: Dead Men Tell No Tales" also stars Kevin R. McNally as Joshamee Gibbs, Golshifteh Farahani as the sea-witch Shansa, David Wenham as Scarfield, Stephen Graham as Scrum, and Geoffrey Rush as Captain Hector Barbossa.

"Pirates of the Caribbean: Dead Men Tell No Tales" is now playing everywhere.
Follow Pirates of the Caribbean on Facebook, Twitter and Instagram
Written by 5 Minutes for Mom Contributor, Dawn Cullo.
Pin it for Later