This post may contain affiliate links. Read my disclosure policy here.
Buonjourno!
It's Susan here… logging in from a little farm in Northern Italy.
My husband, daughter and I are staying with my husband's family on their cute little hobby farm near Venice. All of Rob's immediate family and most of his extended family live here, and so we try to visit as often as possible.
But this is Julia's first time here. And she loves it!
Although I have to admit, it's probably not so much 'Italian life' she's in love with as it is 'farm life'. She can't get enough of feeding the animals and watering the garden. And eating fresh cherries and strawberries plucked right before her eyes is another of her top-rated activities.
Come with Julia as she shows you around a little…
Here I am walking with my Nonno to feed the animals.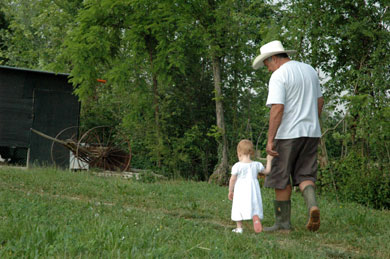 There are lots of fun animals here on the farm… like Hugo the Goat and this mommy peacock. Hugo's the daddy and granddaddy of all the other goats here and wow does he SMELL!!!
And you gotta watch out for Peter the Turkey — He'll charge you if you're not careful. He's not very good at sharing his territory.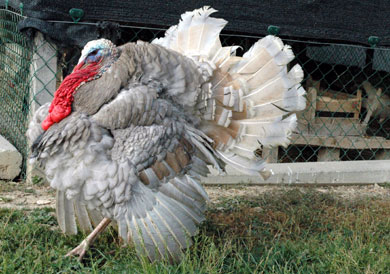 But my favorite animals are the baby goats. They're soooo cute! I love to feed them corn with my Nonno.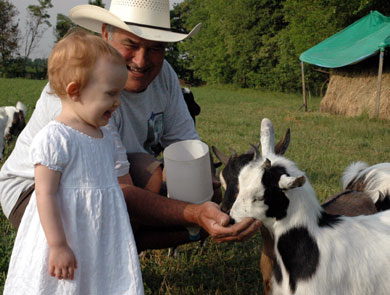 Okay, let's go for a walk to the garden. I help my Nonno plant and water lots of veggies… it's too bad they take so long to grow. Mom says we'll be gone before we can eat them.
But I love to smell all the flowers that are already here.
Here you can see my Nonni's house where we've been staying.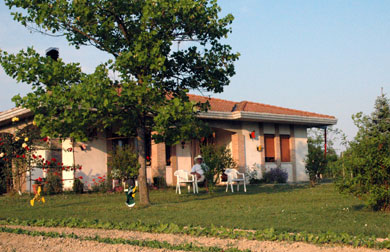 Well, that's all for now… I'll walk you out… thanks for visiting!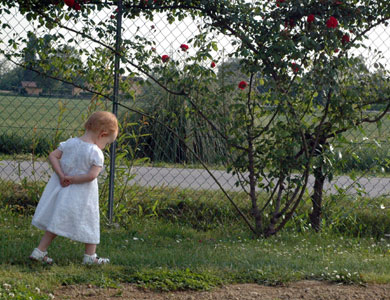 Ciao!!!