This post may contain affiliate links. Read my disclosure policy here.
I was married to an Italian for a decade and I ate many meals in Italy around a big table where food, laughter and stories flowed long into the evening.
Even lunch time was a family affair with everyone meeting midday for a hot home-cooked meal and conversation.

I admit… it felt very foreign to me. The huge emphasis on family meals was even more foreign to me than all the tiny cars and motorized scooters zooming at terrifying speeds down narrow streets and around blind corners.
But while I wouldn't take driving lessons from an Italian, I definitely look to them for inspiration on making mealtimes meaningful.
In Italy, sharing a meal is about showing love.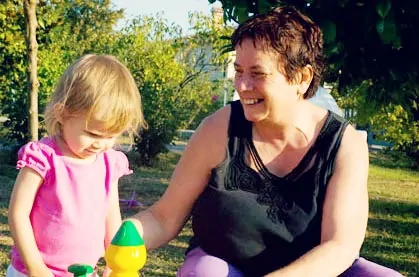 As my daughters' Nonna filled our plates with pasta, she was literally pouring out her love upon us.
And as she encouraged us to eat more and more, I could profoundly feel her desire to show us more and more love.
Mealtimes in Italy last much longer than our rushed routines here in North America. Everyone pitches in to set the table and start chatting about their days as the matriarch finishes preparing the food.
While we ate our appetizers, first and second courses, cheese and bread, and then sipped our coffee, the conversation got louder and more boisterous as family stories were told and retold with roaring laughter.
And I think at most of those meals, if I watched the pasta drop into the pot to cook, I'd see it coming from a Barilla box.

Nonna's cupboards were full of Barilla.
A Taste of Italy
I had a rare chance to actually experience life in Italy, sharing a table full of love and family recipes. On those trips I learned both cooking and life lessons.
You may not ever share a table with a family in Italy, but you can experience the next best thing…
You can journey along with Chef David Rocco through a culinary tour of Italian life in his new book "Made In Italy".
The mouthwatering photos, delicious recipes and photos of daily life in Italy will inspire you to make mealtime as meaningful and tasty as it is in Tuscany.
Take a peek inside the book…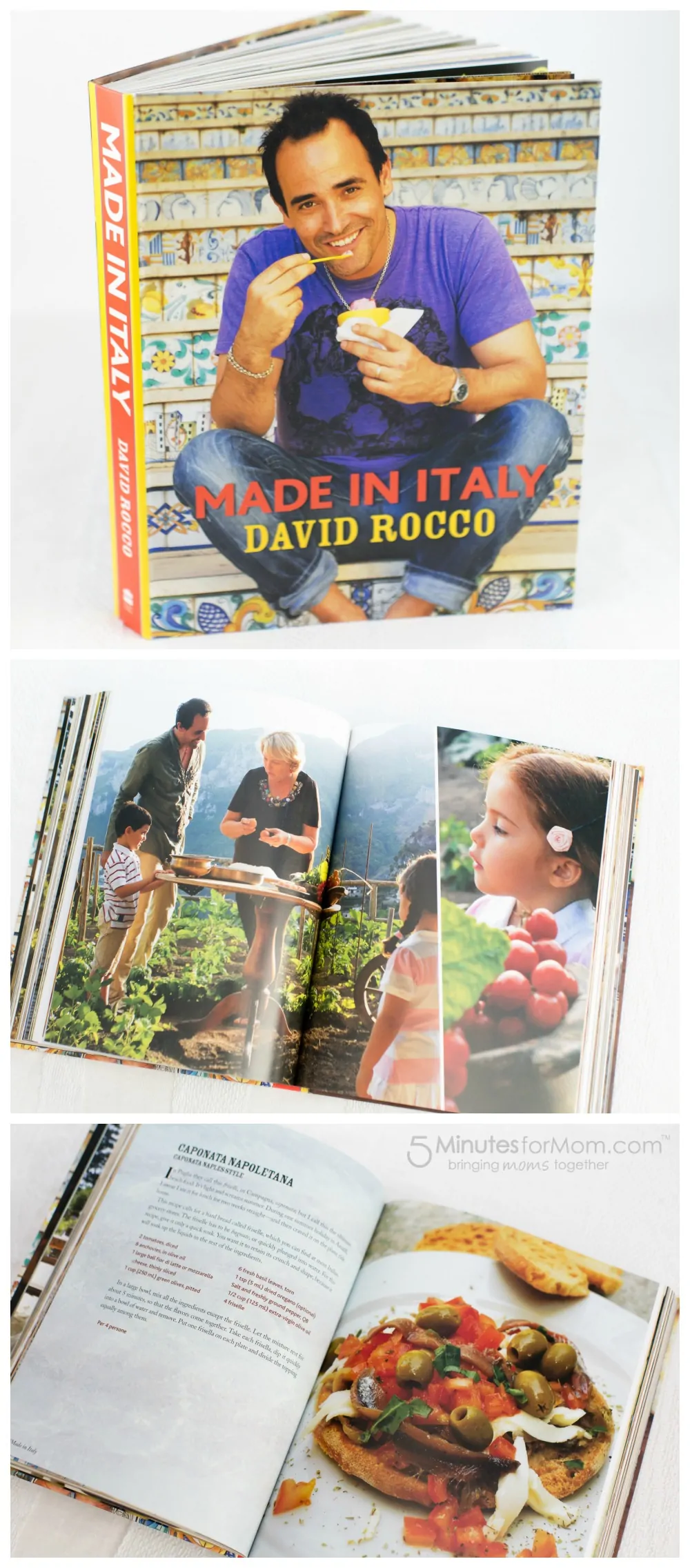 Share The Table
Barilla, a leader in the global pasta business, is coming to the rescue of family dinners in Canada with Share the Table™ – a program designed to help to reinvigorate family dinners across the country.
Barilla Canada has partnered with David Rocco, host of Food Network's Dolce Vita and author of three best-selling cookbooks, including David Rocco's Dolce Vita and Made In Italy to spread the #ShareTheTable message.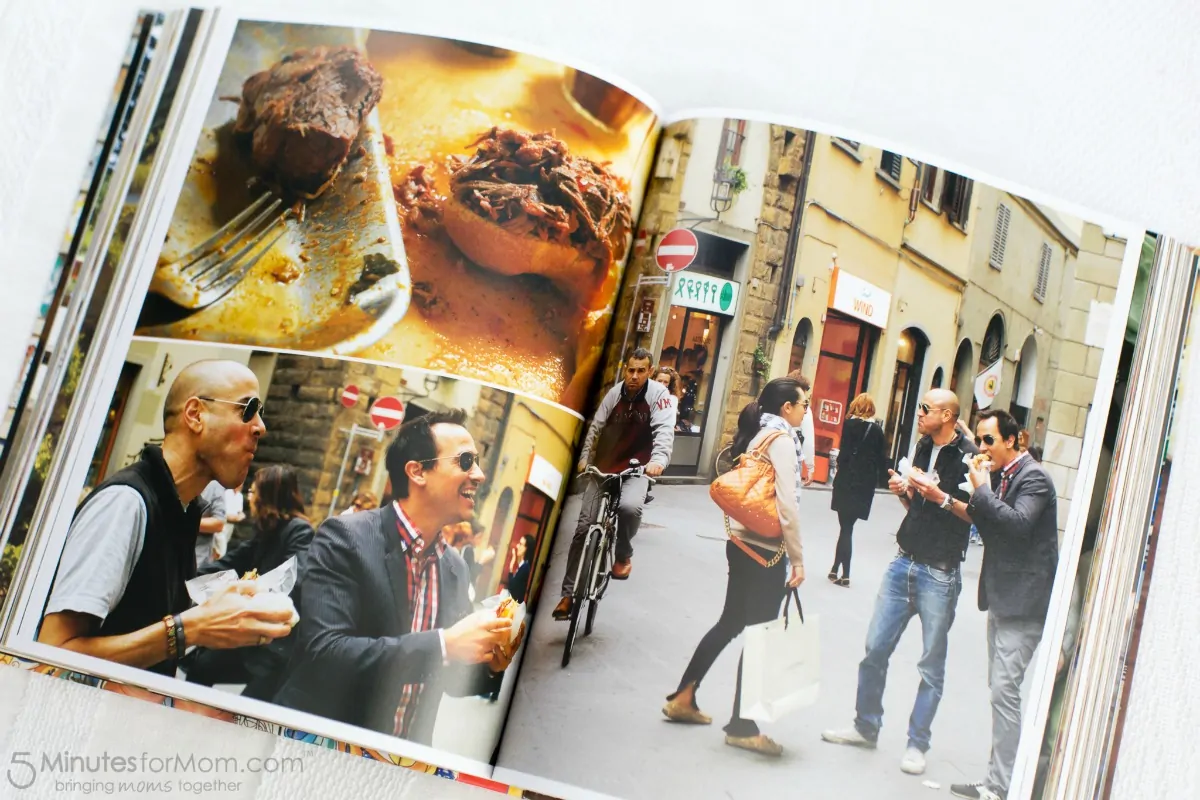 Janice recently interviewed David about how David handles family dinner time, feeding kids, and how to make meal times work better for everyone at the table.
To find more about David Rocco, visit his site DavidRocco.com and definitely check out his newest cookbook, Made in Italy.
Your Family Could Win a Trip to ITALY
Italy is amazing and of course you want to go… Well, you might get a chance…
Barilla is giving away three trips to Italy.
To enter, Canadian families can submit photos, videos or blog posts to www.sharethetable.ca, revealing how they are making dinner a more significant, fun and meaningful occasion. All submissions will be entered to win a trip for four to Italy from May 11 to July 31, 2015.
For every submitted contest entry, Barilla will donate a meal to Food Banks Canada throughout the Share the Table promotion period, up to 60,000 meals.
For more information on tips, recipes and advice on how to Share the Table, visit www.sharethetable.ca.
Enter to Win a Barilla Prize Pack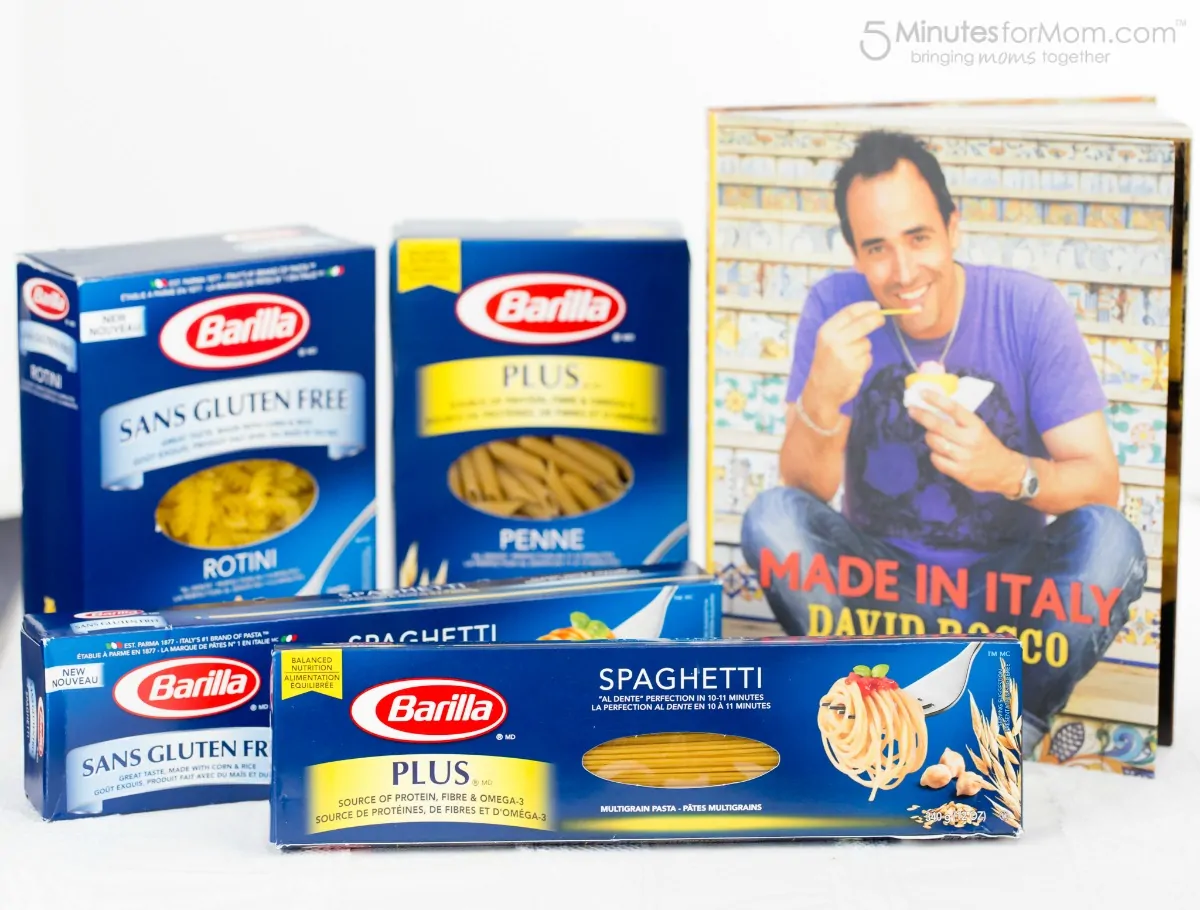 For our Canadian readers, you can enter to win a copy of "Made In Italy" and an assortment of Barilla pasta products. Simply leave us a comment letting us know how you make mealtimes meaningful for your family… or how you plan to make mealtimes more meaningful… and then enter using the form below.
(To our US friends, sorry this is one of those rare giveaways that is only open to Canadians. But they deserve it… they miss out on so many giveaways.)

Disclosure:This post is part of a campaign with Barilla Canada. Our opinions are always 100% our own.
Written by Susan Carraretto, co-founder of 5 Minutes for Mom
Talk with me: @5minutesformom and Facebook.com/5minutesformom
Pin with me at pinterest.com/5minutesformom