This post may contain affiliate links. Read my disclosure policy here.
Jenny, 5 Minutes for Mom contributor, is here to share with you about a fun educational app for kiddos. This post is sponsored, but all opinions remain those of the writer.
It seems that children are starting school at younger ages than ever before and educational standards are increasing.  As parents, we want our children to succeed, but it can be difficult to know if they are accurately prepared to enter the world of formal education.
So, how can we inspire our preschoolers academically and monitor their development in a way that keeps the concept of learning fun for our kids?
Lola's World is a wonderful app that targets school readiness for children ages 3-5. With this app, parents can easily track their child's progress.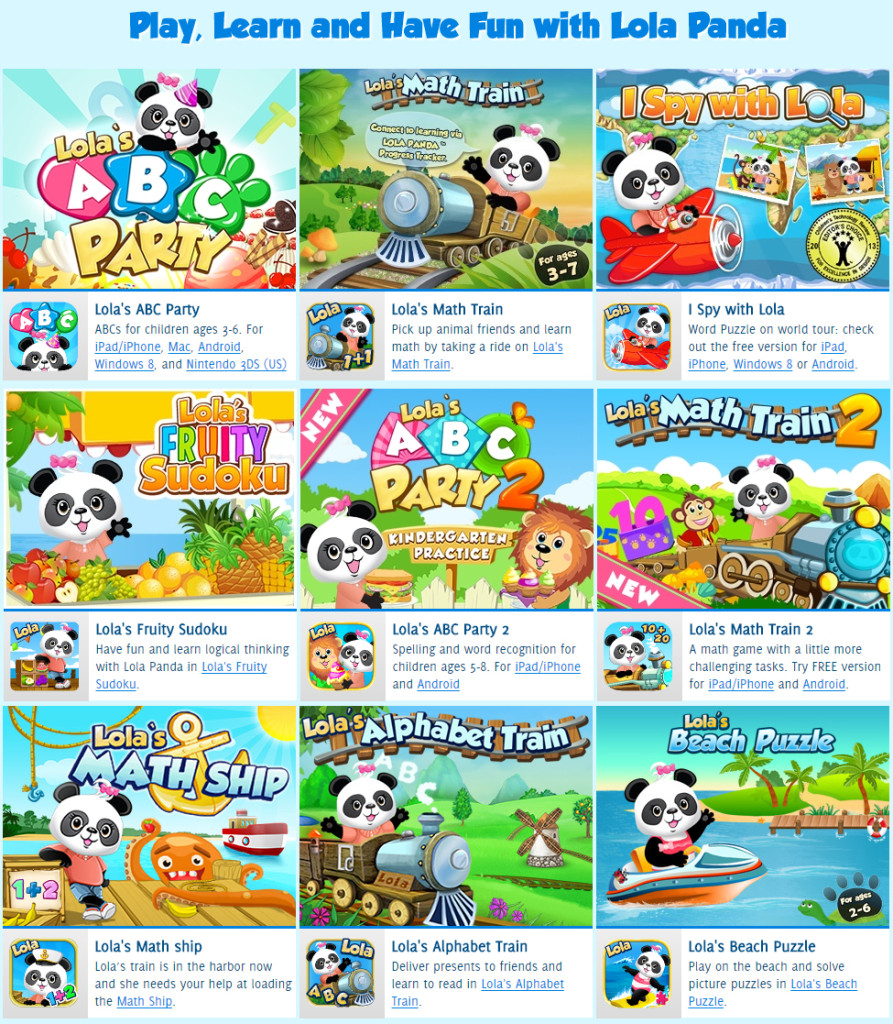 I'm a big fan of educational apps as I like to make sure any screen time my child has is not wasted, but improving their knowledge in some way.  This app does not disappoint. The bright colors, adorable characters, and intriguing adventures can keep kids entertained and they won't even realize that they are learning!
App Design
This interactive app will teach your child, as well as monitor their understanding of vital concepts. Lola's World provides hundreds of hours of educational and entertaining programs which were created by top educators in the US and Europe. The application has been ingeniously designed so that it grows with your child – keeping you and them from having to choose areas or decide what level to play. The app automatically calibrates to your child's capabilities and rotates tasks in a logical way.
Continual updates will bring fresh new interactive mini-games, islands for adventure, or new fancy clothes and more toys. Lola's World will also celebrate holidays with your child by giving seasonal updates.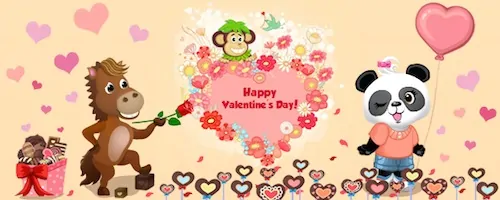 App Adventures
Imagine your child learning math and geometry while adventuring from island to island. They can choose a favorite character and hop on an air ship where Lola will guide them on a treasure hunt to explore beautiful islands with beaches, jungles and mountains. Kids will solve math puzzles to uncover map pieces until they dig up a treasure chest with golden coins.  The coins can be used to buy new tosy from the shop or fancy clothes from the wardrobe. Children can even make a delicious sandwich from the fridge, or be creative and draw a picture. What an exciting way to learn!
This may sound like a lot of fun, but kids are also learning tons through these adventures.
The Lola's World app focuses on the beginning concepts of math by teaching a child:
Measurement: Size, amounts and number comparisons
Patterns & Sorting: Match groups and amounts or comparing objects
Counting & Numbers: Number recognition and counting objects and numbers
Basic Operations: Addition with numbers and objects or number sequencing
Geometry & Colors: Recognize shapes and colors or build puzzles
Get the App
This App is part of Lola Panda®, a leading worldwide educational game brand. Play, Learn and Have Fun with Lola Panda®. Lola's World is currently available for iOS and will be available for Android later this year.
Lola's World is a subscription-based app, which you can download now and start playing for free with limited content for 3-year-olds and basic access to the progress tracker. If you want upgrade to the full version, order a 1-month ($1.99 per month) or 3-month subscription ($3.99 for 3 months). The subscription opens all VIP features, such as: more personalization with toys, clothes, food and all avatars. The subscription also gives access to the full range of tasks, including 4- and 5-year-old packages and also opens a parental section with a full progress tracker. You will also receive latest features by monthly updates.
Disclosure: This post is sponsored, thank you for reading and sharing.
Written by 5 Minutes for Mom contributor, Jenny Nanninga.
Find More Ways to Help Your Child Learn at Home
Spending time reading and playing educational games with your children is a great way to support their learning.
If you are having your child use an educational app, it's a good idea to sit with them as they are using the app so you get an accurate idea of what they are learning.
Here are some more educational ideas for kids…
If you notice your child struggling to learn to read, learn their math facts or having any other difficulties at school, you might want to have them screened for dyslexia, dysgraphia, ADHD or other learning disabilities. The best time to start interventions such as Orton Gillingham tutoring is as early as possible.