This post may contain affiliate links. Read my disclosure policy here.
This day and age technology seems to run our lives. This causes us as parents to worry about how technology affects our kid's education. The plus is, there are so many free educational apps for kids it's easy to sneak in some learning.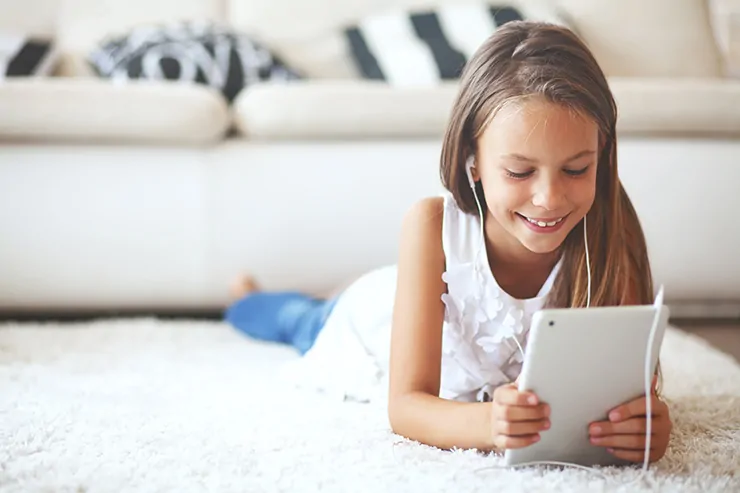 Fisher-Price Laugh and Learn

This one is a personal favorite of my daughters. Fisher-Price is a name we all know and love and they have several educational apps out there. This is a personal favorite for me because it teaches shapes, colors, ABCs, and counting. It also has a song section. This app is geared towards children under 5, but my one-year-old loves it! Available on iPhone and iPad.

Funbrain Jr.

This app teaches numbers, letters, and patterns. There are five different games some of which include popping the balloon with the largest number set, connecting pipes in alphabetical order to fill up a pool, and clicking the correct picture to complete a pattern. Great for ages 2 and up and available on iPhone, iPad, and iPod touch.

Play 123

This app about colors, numbers, and shapes, won a 2013 Editors Choice Award from Children's Technology Review. For ages 2 and up, and available on iPhone and iPad.

Alien Assignment

Help your kids develop problem-solving skills with this app as they help the Gloop family of aliens repair their space ship and return home. This app was awarded a five star review from Common Sense Media. For ages 3 and up, available on iPhone, iPad and iPod touch.

Read Me Stories

I don't know about your kids, but my daughter absolutely LOVES books and being read to. That is why this app is great! You can take books with you on the go! A new e-book is added everyday and the words are highlighted as the voice tells the story so little ones can learn to read along! For ages 3 and up, available on android, iPhone, iPad, and iPod touch.

Spelling Test Free

With this top-rated app you can help your child learn to spell. You can create custom spelling tests on one device and share the results on another. You can see which words your child spelled correctly and which ones they missed. Great for ages 5 and up, available on android, iPhone, iPad, and iPod touch.

News-O-Matic

This great app takes daily news and boils it down to articles that are age appropriate and easy for kids to understand. Another app that earned five stars from Common Sense Media, this is a great way for your kids to stay on top of current events. For ages 7 and up, available on iPhone, iPad, and iPod touch.

NASA App HD

Who wouldn't love to have information straight from outer space in the palm of their hands? This app does just that! Including videos, images, and even tweets from astronauts, kids can learn about their favorite planets and so much more! For ages 7 and up, on android, iPhone, iPad, and iPod touch.

BrainPOP Featured Movie

Everyday a new video is offered. Children watch the educational movie and take a short quiz on the topic that was covered. There are a wide range of topics that are covered, and unlike most free apps, all the videos are archived so you can watch them again later. Common Sense Media gave this app a five star review also. For ages 8 and up and available on android, iPhone, iPad, and iPod touch.

Marble Math Lite: Multiplication

Kids often struggle with math and multiplication is one of the worst! This app combines the multiplication with the fun of a maze game. This app earned a 2013 "ON for Learning" Award from Common Sense Media. For ages 9 and up, available on iPad.
With these fun-learning apps you can rest a little easier when you let you child play on your phone or tablet. There are many more out there, but I tried to include only completely free apps. Only the app developer can control to prices of the apps so they may change over time.
Quick tip for parents with an iPhone 6: you can set up guided access so that your child cannot leave the app and get into other important apps (such as mail, internet, or messages)! This requires a password to leave, but your child can do anything in the app that they normally would, except close it. I have to say, Apple was thinking when they made this one!
Do you feel guilty letting your child play on your phone or tablet? Do you have any favorite go-to educational apps?
Pin for Later