This post may contain affiliate links. Read my disclosure policy here.
Anna here with a note on how Birds Eye and Disney are teaming up to encourage kids to eat their vegetables. I was compensated for my time but all opinions remain my own.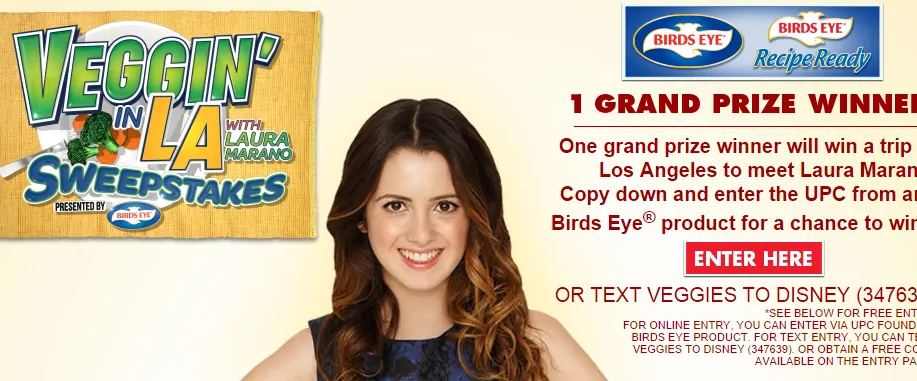 Is it hard for you to get your children to eat vegetables or do your kids gobble them up? I myself know of several kids that eat vegetables, but my own do not eat them very well at all. My daughter has recently shown an interest in trying new things and I am trying to capitalize on that the best I can.
Getting your children to eat vegetables is not as easy as "making them". That can have a very negative effect on getting your kids to eat their veggies. We are slowly but surely trying new things and varieties. My favorite brand of frozen vegetables to buy is Birds Eye because they have the steamable bags. These make adding veggies as a side dish for dinner (or a lunch!) so easy.
It's a true reality that 9 out of 10 Americans are not eating the recommended amount of vegetables. Birds Eye, as the leader in the frozen vegetable category, is in a unique position to help you show your kids how tasty and fun vegetables really are!
Birds Eye vegetables and the Walt Disney Company are launching the Veggin' In LA with Laura Marano Sweepstakes with is presented by Birds Eye. The sweepstakes runs through September 24th and features a grand prize trip to LA to "veg out" with Laura Marano who stars in the hit Disney TV show Austin & Alley. You will also get to enjoy a private dinner party with a Birds Eye chef.
Visit Disney & Birds Eye's Veggin In LA with Laura Marano Sweepstakes to find out all the details and to enter the Sweepstakes.