This post may contain affiliate links. Read my disclosure policy here.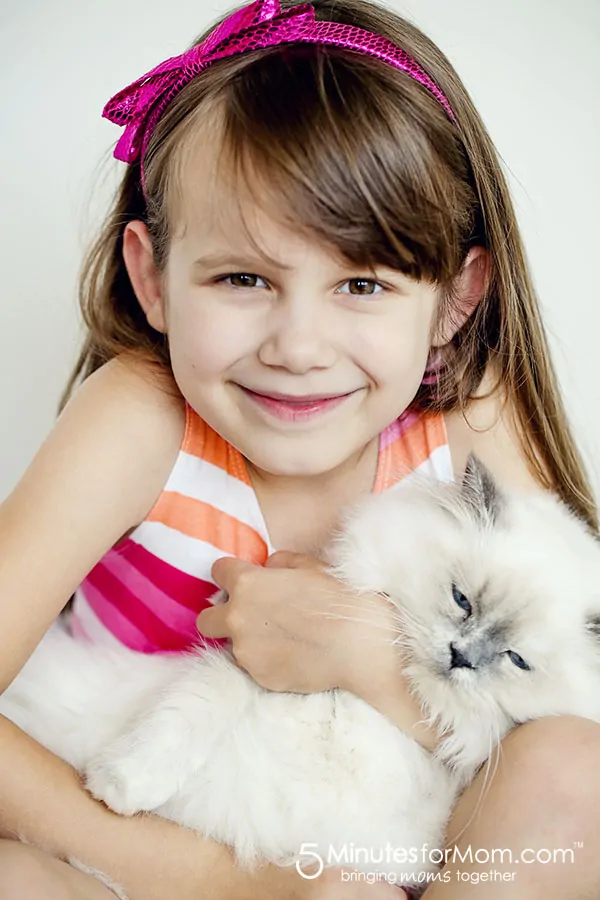 Sophia and Mittens are Growing Up!
It was only a couple months ago when I posted a Wordless Wednesday of Sophia with her new kitten Mittens. Last week I took this photo of Sophia with Mittens and while I expected Mittens to have changed considerably in two months, I didn't expect to see such a change in Sophia! She looks so much older! Apparently little girls grow almost as fast as little kittens.
Add Your Wordless Wednesday Post Link Below:
Thanks to Uisce for creating Wordless Wednesday.
Written by Janice Croze, co-founder of 5 Minutes for Mom
Talk with me: @5minutesformom and Facebook.com/5minutesformom
Pin with me at http://pinterest.com/5minutesformom/