This post may contain affiliate links. Read my disclosure policy here.
We all know that kids love Play-Doh® Modeling Compound. My kids can easily entertain themselves for hours with a container of Play-Doh® and a few plastic Play-Doh® tools. But as well as being fun, playing with Play-Doh® can have many other benefits for children. This post is sponsored by Play-Doh®.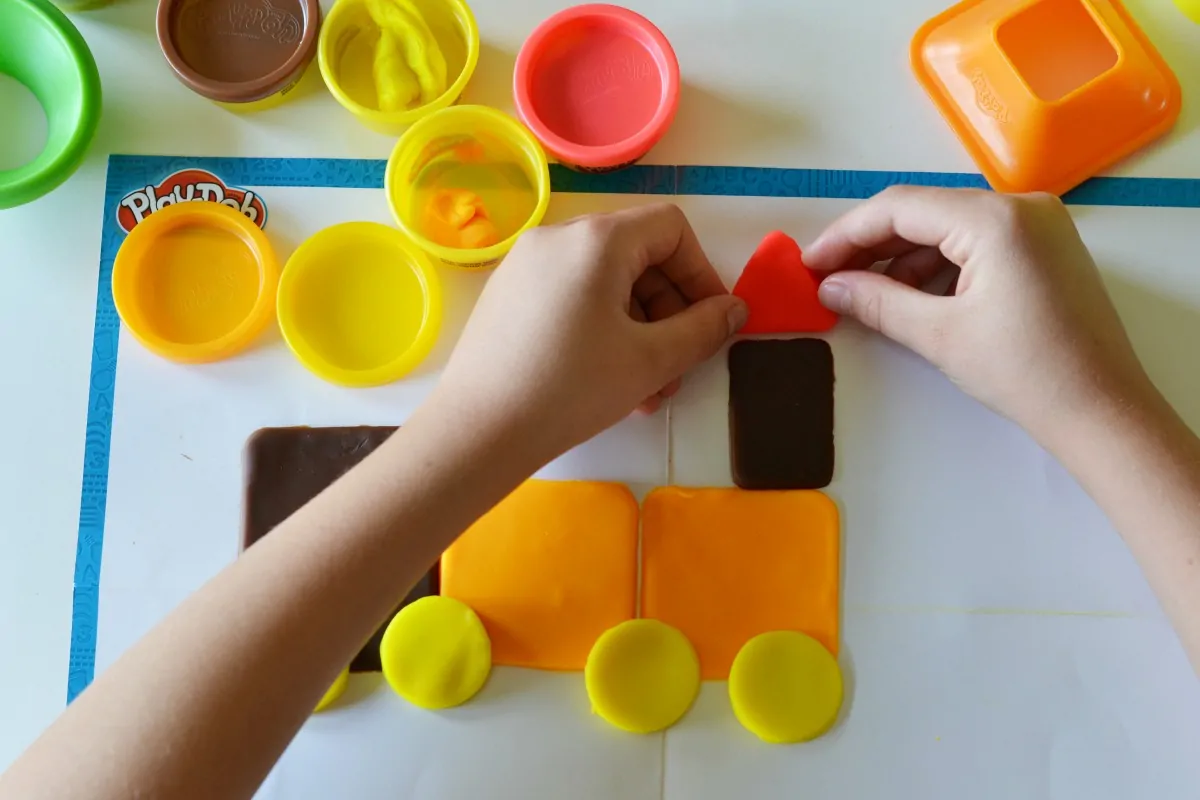 Hi, I'm Jennifer Dawn, a former educator turned homeschool parent, mother of three, and blogger at thelifeofjenniferdawn.com and contributor here at 5 Minutes for Mom. Today I'm excited to share with you some of the educational and developmental benefits of Play-Doh® for children. I'm also sharing several free printable open-ended mats that you can print and let your kids use right along with their sculpting clay.
Back-to-school time is the perfect time to stock up on school supplies and educational materials. Is Play-Doh® on your list of things to get during the back-to-school season? After reading this, it will be!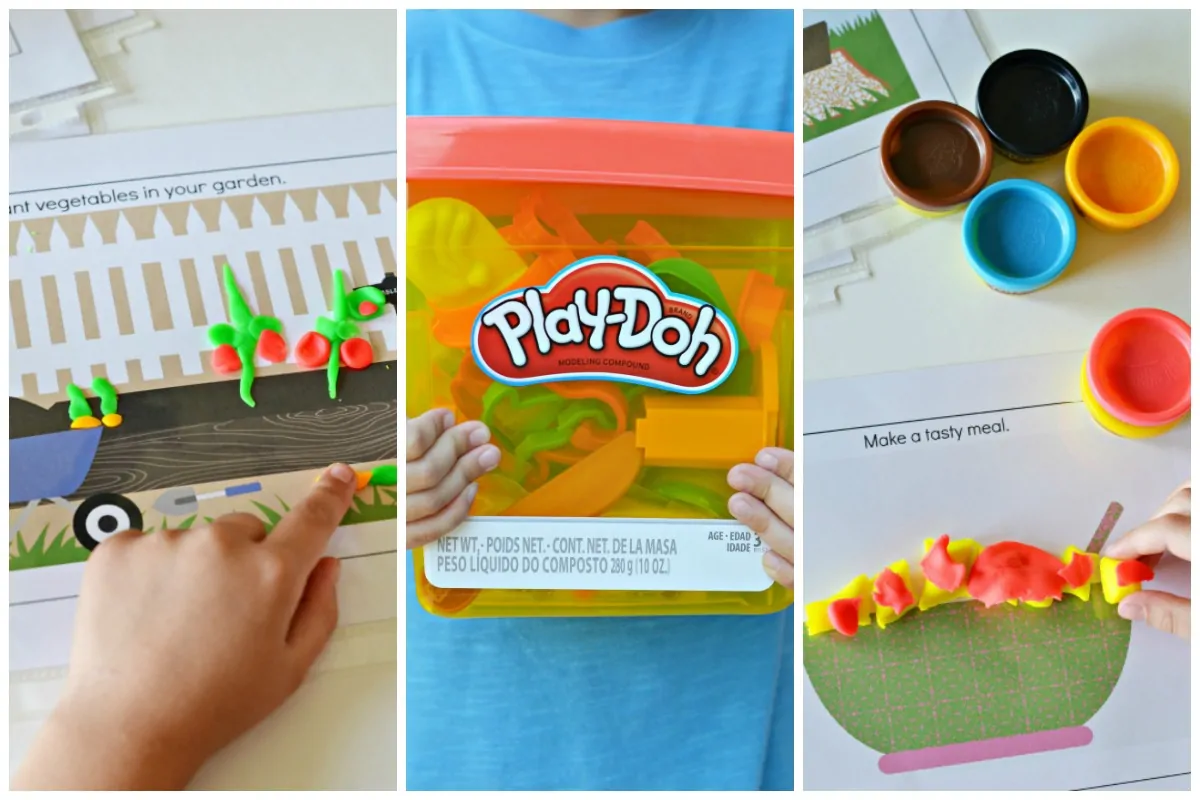 Play-Doh® provides an invitation for kids to explore in a creative, hands-on way. It's play with purpose, and I'm a firm believer that children learn best through play! Here are a few of our favorite Play-Doh® products…
Play-Doh Shape and Learn Colors and Shapes
Play-Doh Confetti Compound Collection
Play-Doh Fun Tub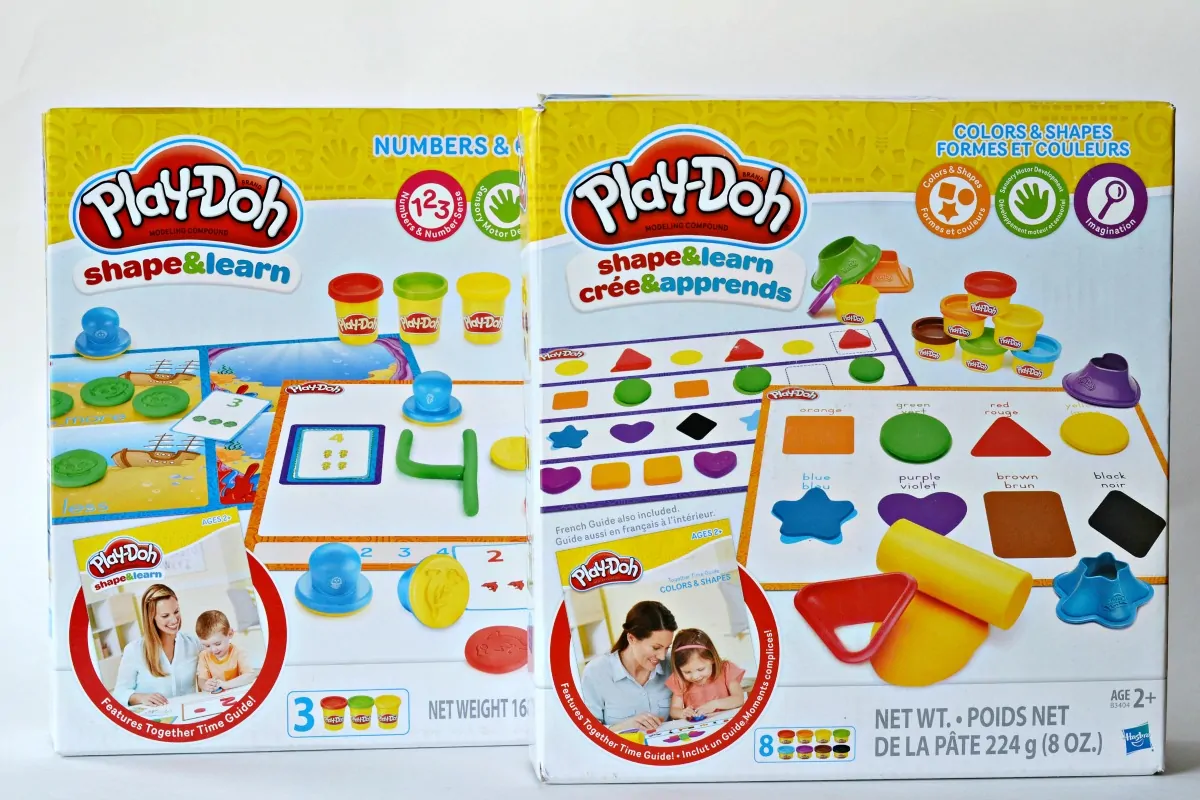 Play-Doh Mats
Many Play-Doh® sets like the ones from the Shape and Learn collection have interactive mats included with them. They provide a non-stick surface for kids to put their Play-Doh® on while helping to make the whole experience more interactive and fun. You can take a look at one of them right here.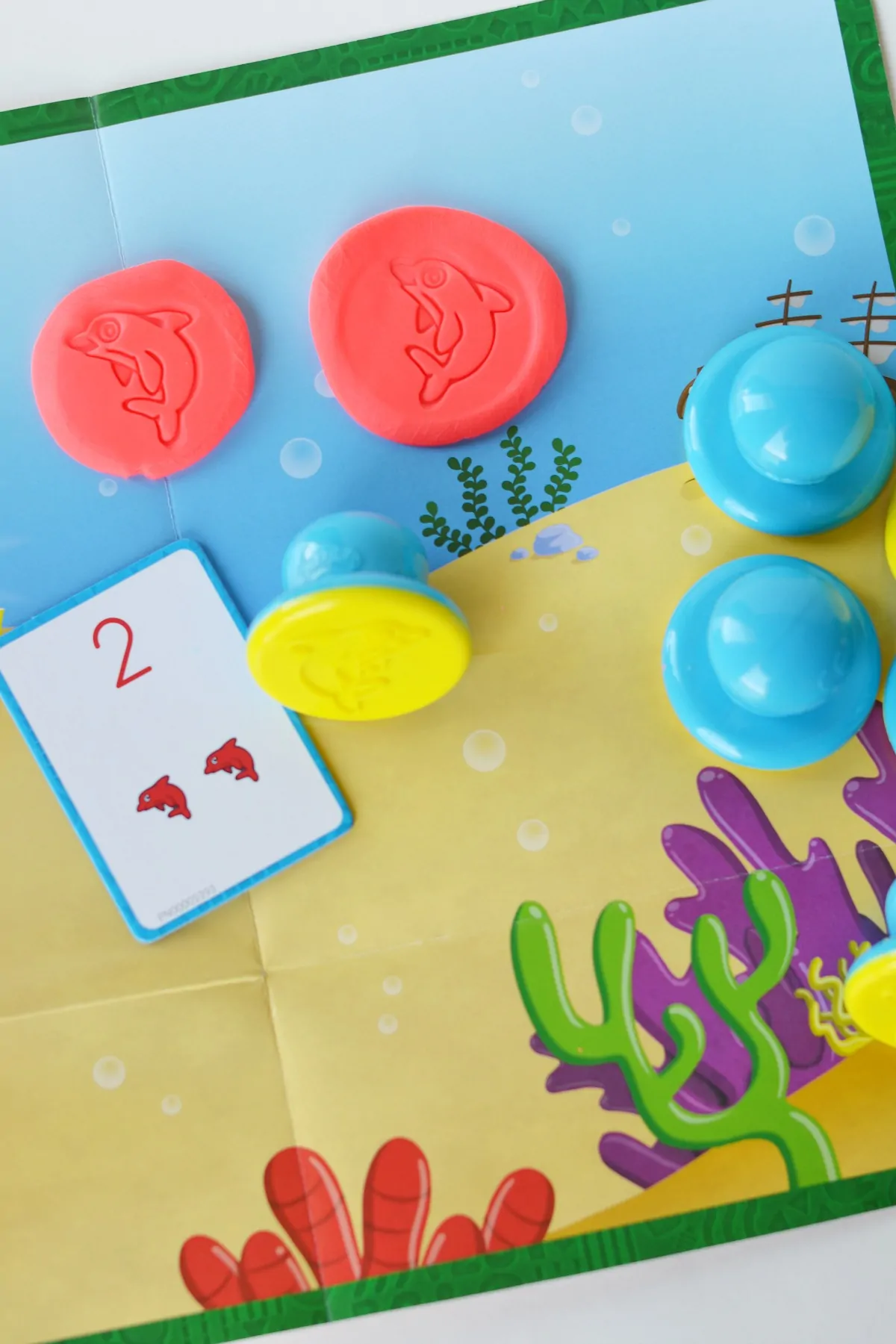 The internet is also filled with mats that you can print and use from home.
And we have a special free download for you today!
I've made a collection of open-ended mats that are perfect for using with Play-Doh®. Just download, print, and use with your kids! If you have access to a laminating machine, you'll want to laminate these printable mats. Another option is to slide each one into a page protector and store them all in a 3-ringed binder until it's playtime.
Click here to download the free Printables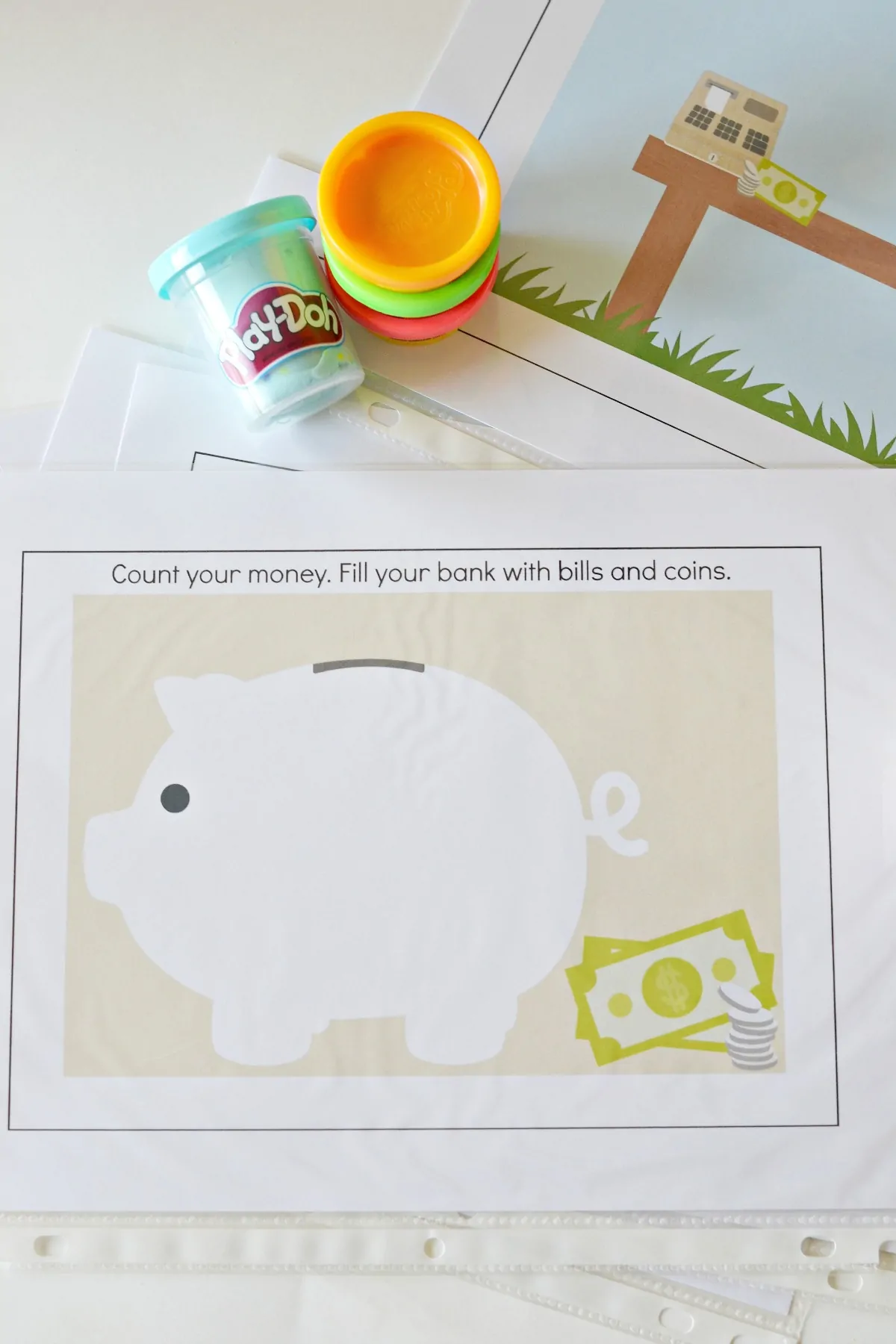 Open-ended play dough mats are intended to be picture prompts for creativity. They have simple designs so there is plenty of room for kids to add to them with their Play-Doh®.
These particular mats were inspired by a trip to the Farmers Market–one of our favorite family outings. With the mats and a few containers of Play-Doh®, kids can pretend to plant and grow their own vegetables, sell them at a market, keep track of their money, make their own purchases, cook a tasty meal, and take the food on the road for a picnic outing. Isn't imagination an exciting thing?!
Printable Mats Include:
Garden bed just waiting for plants to be added
Market table to fill with produce or other products to sell
Piggy bank to make, store, and count bills and coins
Tote bag to fill with your purchases
Bowl with spoon to make a delicious meal
Picnic setting that needs some food and fun details
Click Here to GET THE FREE PRINTABLE Play-Doh Mats

Benefits of Play-Doh® Molding Compound
Just in case these cute printable mats aren't enough to make you want to break out the Play-Doh®, here are some additional benefits.
Fine Motor Skills: All of the squeezing and molding strengthens muscle tone in the hands which in turn helps with fine motor skills.

Calming: Play-Doh® is like a child's version of a Zen garden or stress ball. It's relaxing and soothing for a child to sit and manipulate Play-Doh® in their hands. For many kids, keeping their hands busy even helps to improve their focus.

Creative Thinking: Providing a child with Play-Doh® also provides them with the opportunity to create! There is no limit to what they can mold and make. It's an open-ended activity that builds their creativity. It's also an opportunity to explore various art concepts.

Social Skills: Any activity that brings kids and parents together for some quality time builds social skills. And I'm sure we can all agree that quality time together is another valuable perk.

Following Directions: Whether it's following your verbal instructions or directions on a Play-Doh® mat, playing with Play-Doh® provides kids with a hands-on opportunity to sharpen their listening skills and skills with following directions.

Hand-eye Coordination: Set out Play-Doh® with cookie cutters, rolling pins, stamps, and other Play-Doh® utensils. As kids are picking up items to play and create, they are unknowingly practicing hand-eye coordination.

Imaginative Play: The sky is the limit for Play-Doh®! Hand a child a container of Play-Doh® and there's no telling what it will become in their eyes. Let your child's imagination soar as they engage in this open-ended, sensory experience.

Academic Skills: Turn Play-Doh® into a science lesson. It molds into a great fossil, volcano, ecosystem, or planet. Use cookie cutters and stamps shaped liked letters and numbers to practice literacy and numeracy skills. Use the dough to teach colors and shapes. There are Play-Doh® sets in the Shape and Learn collection that have all the tools you need to practice many of these skills. Keep in mind that these are just a few suggestions for the numerous educational experiences that can extend from playing with Play-Doh®.

Neurological Development: Sensory input from a sensory activity like playing with Play-Doh® builds nerve connections in the brain. All of these connections help your child process and complete more complex tasks.

FUN: Simply put…it's just plain fun!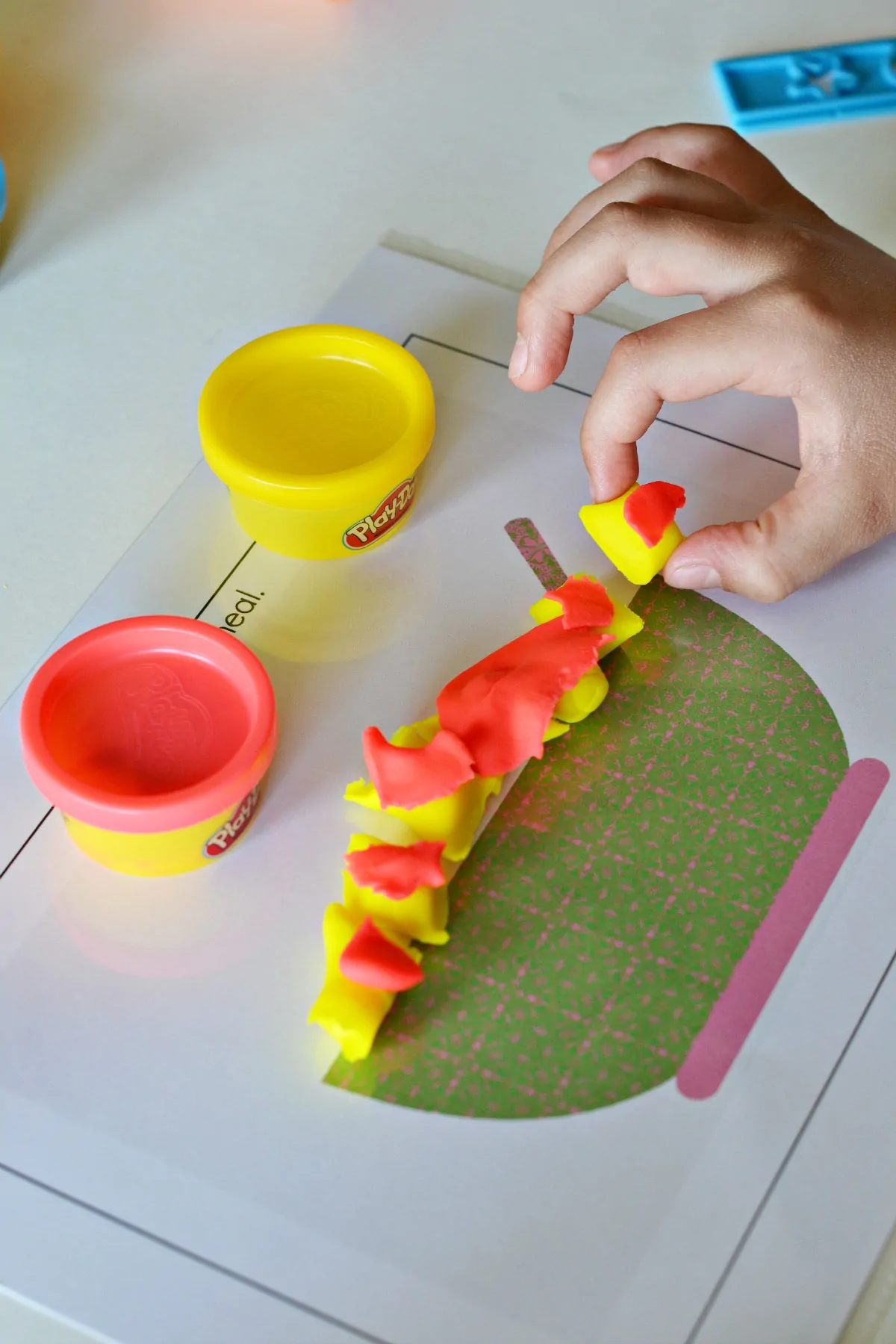 Children learn best through play and Play-Doh® offers an irresistible invitation for kids to do just that. Grab a few Play-Doh® sets and enjoy the fun interactive mats provided with this post. Oh, and don't forget to visit Play-Doh® on their website or on social media for more Play-Doh® activities for kids!
How do your kids like to use Play-Doh®? We'd love to hear about it! We also hope your and your kids have many fun and rewarding Play-Doh® playtimes ahead of you!
Click to Download the Free Printables

Pin it for Later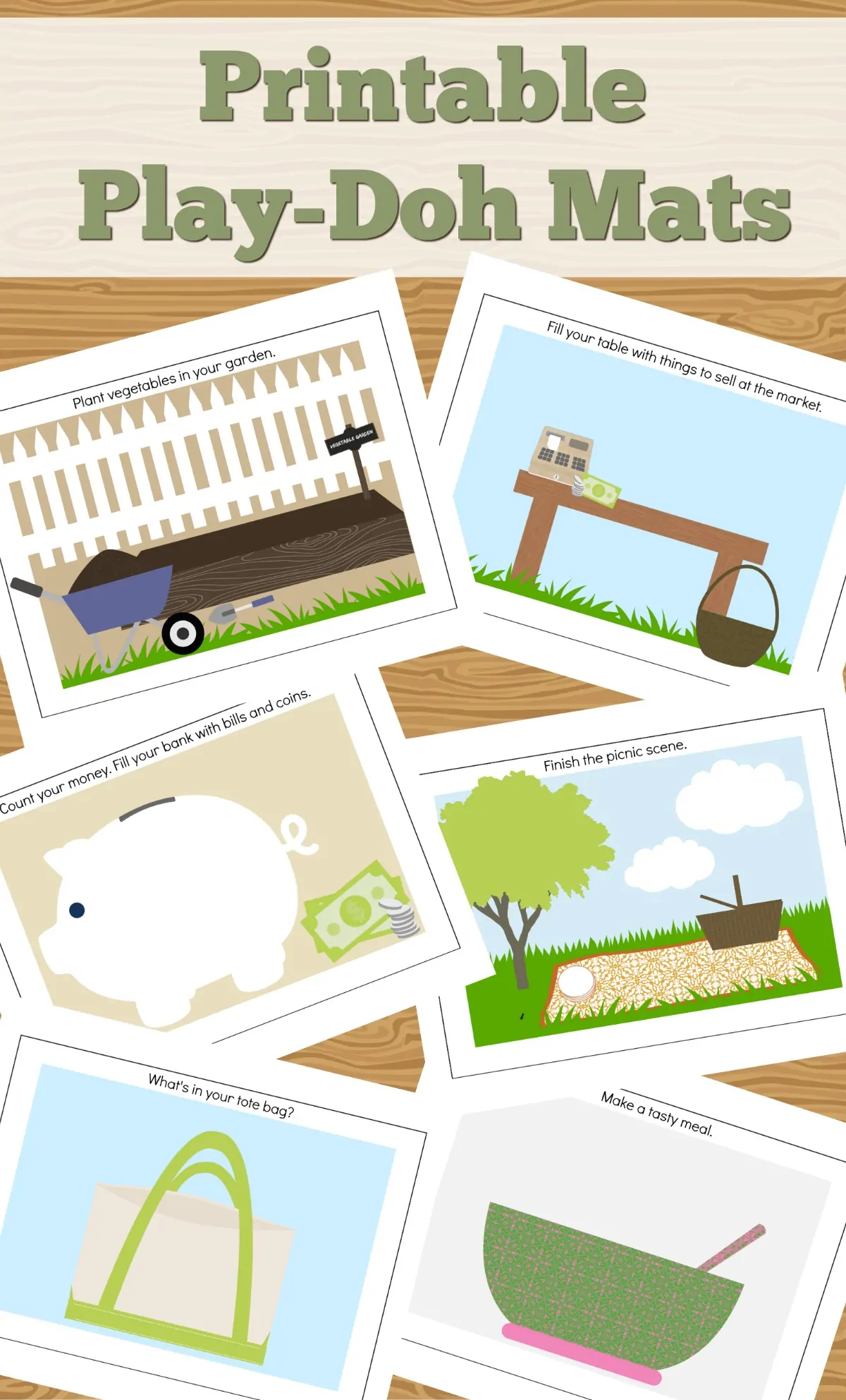 Disclosure: This post is sponsored by Play-Doh®.
Written by 5 Minutes for Mom contributor Jennifer Dawn. Jenn blogs about living a beautiful and creative life at The Life of Jennifer Dawn.