This post may contain affiliate links. Read my disclosure policy here.

Part 1: For Her/For Him
Part 2: For Kids
Part 3: For Friends/Family
A Holiday Gift Guide with your Personal Shopper…
December is here!!! Have you started your holiday scramble yet?
If you are like me, you are a mixture of organized and last minute when it comes to holiday shopping. I have some presents ordered online and numerous presents stuffed away in closets waiting to be wrapped.
But, then there are the "impossible-to-shop-for" people, (like my husband and mother-in-law,) and the extra "Santa toys" I need to pick up, that make up my "oh-no-it-is-almost-Christmas" list.
And without fail, I run to T.J. Maxx, (or their sister store in Canada, Winners,) to finish my shopping.
Seriously, I could not imagine getting through gift giving at any time of year, especially the holidays, without The TJX Companies. About half of the gifts I buy are from The TJX Companies.
I love T.J. Maxx and Marshalls because I always get brand name and designer merchandise at huge discounts. Why? Because "opportunistic buying" allows off-price retailers, like The TJX Companies, to offer even greater values, (20 – 60% off,) on all merchandise every day of the year.
So, this year, I am going to be YOUR personal shopper at T.J. Maxx and Marshalls!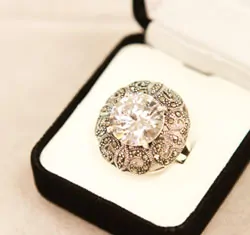 Yes, I took my camera and spent EIGHT hours searching T.J. Maxx and Marshalls for my TOP PICKS for this one of a kind three part gift guide! (Actually, I still need to go back for more photos for Part 3!)
Our Holiday Gift Guide from T.J. Maxx and Marshalls will include:
Part 1: For Her/For Him
Part 2: For Kids
Part 3: For Friends/Family
These are my personal photos, my real life shopping picks, shot just for YOU! I am so excited… let's get shopping!
Part 1: For Her/For Him — Shopping for your Spouse
The most challenging parts of Christmas shopping can be shopping for husbands AND providing husbands with ideas to shop for us!
So here you go ladies, not only do I have ideas for what to buy your hubby from T.J. Maxx and Marshalls, I have ideas (actual photos I took!) for you to add to YOUR list!
For Her (or You!)
1. Jewelry
A woman always wants to play dress up, right?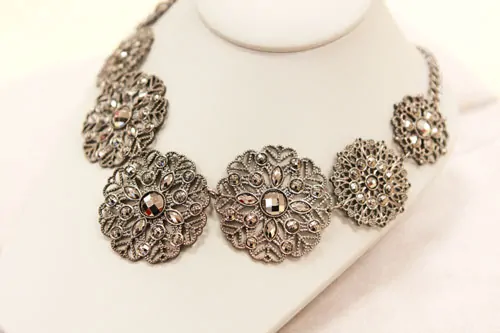 What I love about the fabulous jewelry I found at T.J. Maxx is that while they have high end pieces, they also have affordable gold and silver items, and fun fashion jewelry — so there are all different budget options.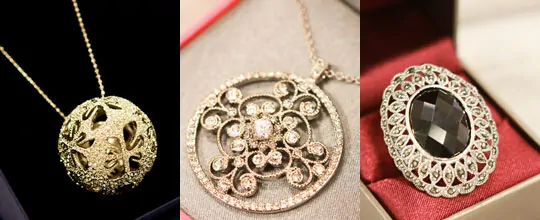 I just wanted to buy so many pieces… especially the bracelets below. Love them.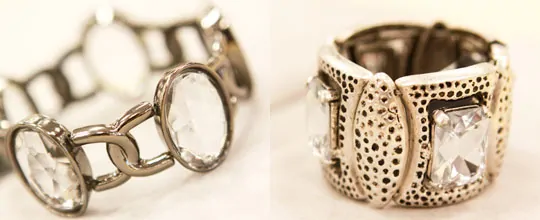 2. Watches
With mobile phones keeping us on time, watches may seem less essential these days. But that doesn't mean they don't make fun fashion statements!
This incredible Ceramic Swiss Legend Ladies Watch covered with Diamonds is completely out of my price range, but it was oh so fun (and heavy!) to try on! If your hubby is able to make such a splurge on you, make sure he does it at T.J. Maxx – he will save up to a thousand dollars!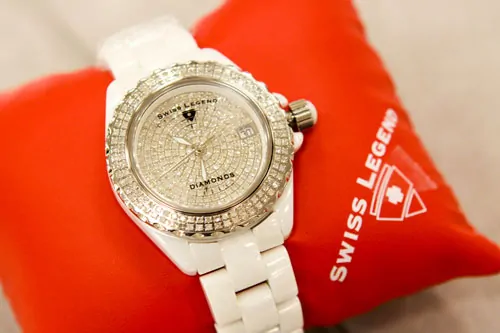 But no worries. T.J. Maxx has tons of more affordable but still stunning watches, ranging from $49.99 and up. I particulary loved this two-tone DKNY watch and this Peugeot SWISS Ladies Black Ceramic Bezel Set Watch.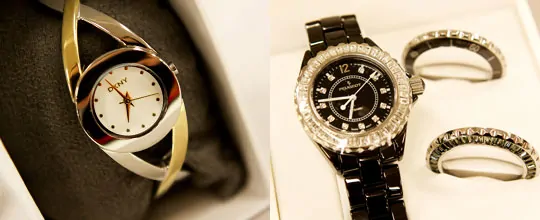 3. Boots, Shoes, and High Heels
Mama needs a new pair of heels baby!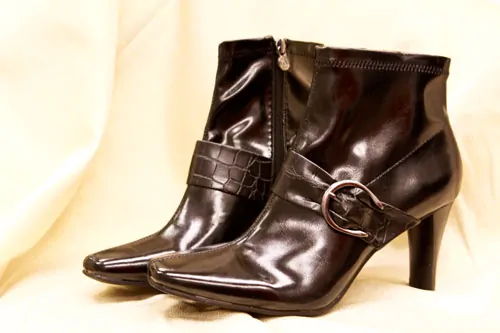 When it comes to footwear, if you have a Marshalls store that features a ShoeMegaShop you will be in shoe paradise. I have to cross a border and drive over 60 miles to get to a Marshalls and it is MORE than worth it! They have fabulous shoes for everyone in the family. Yes, I am obsessed.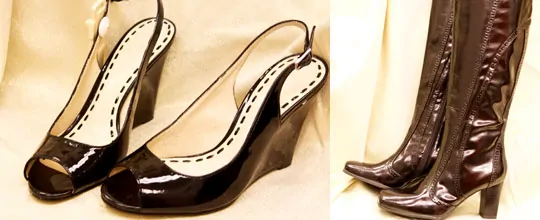 Boots — I wish I could own a dozen different pairs…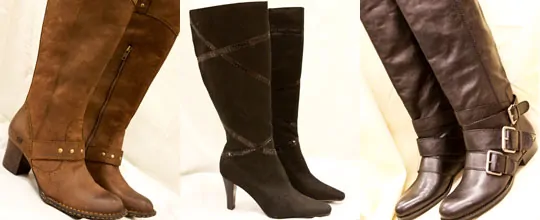 If size or fit is holding you back from adding footwear to your list, just tell hubby your size and if they don't fit, you have 30 days to return or exchange! (With receipt. Christmas gifts without receipts can be returned until January 3rd.)
4. Handbags and Purses
Not only do you want to head straight to Marshalls for footwear for the family, but Marshalls is where you want to buy your handbags ladies! Fabulous purses and fabulous prices!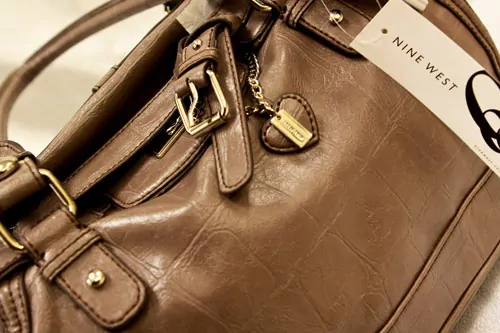 And if your hubby happens to choose a purse that isn't perfect for your wardrobe, no worries. You can return it and have fun choosing just the right one yourself!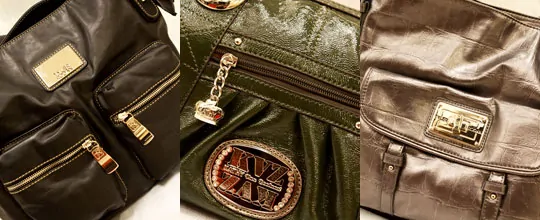 5. Scarves, Sweaters, and Gloves
It is time to get cozy! Hubby can't go wrong wrapping you up in warmth.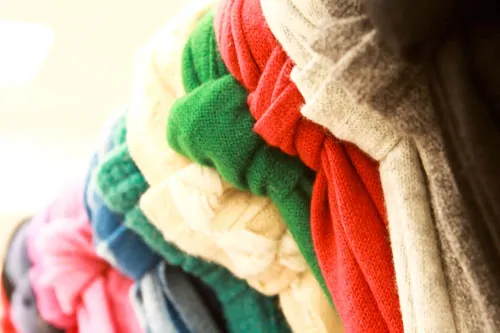 I just love cashmere — who doesn't? So getting cashmere scarves and sweaters for such great prices is fantastic! I was in such a hurry taking the photos for this guide I didn't have time to shop, but I did grab a pair of these super soft Thinsulate gloves. So incredibly comfy!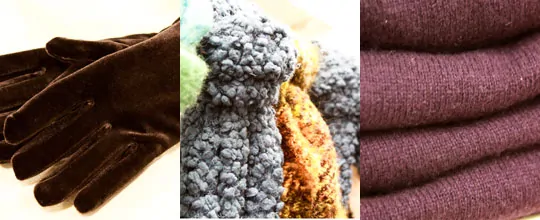 Wow — that was so much fun! I hope my photos gave you some inspiration to share with your husband and add to your personal list. And if there are other women in your life on your list, perhaps some of these ideas will be perfect for them too.

Now, let's get started on what to buy for the man in your life…

For Him
1. Watches
I love shopping for men's watches — even if it is just window shopping.
The classic style of this Movado Mens Watch is stunning.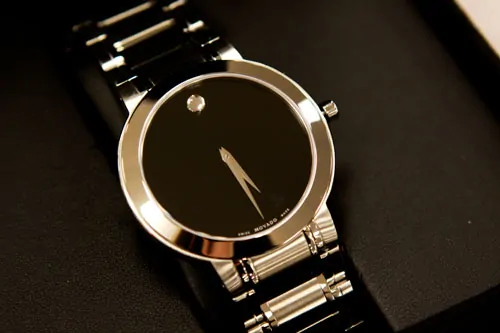 And I know my husband would love this Wenger Swiss Army Watch.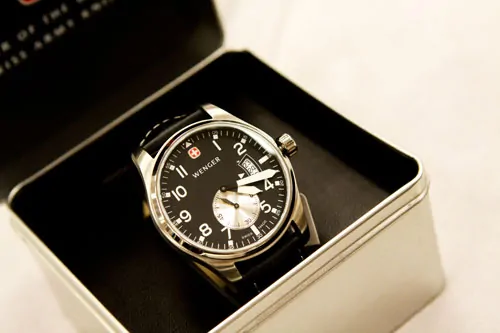 2. Coats, Hats, Scarves
Men need to stay warm too during the long winter months. So you can also wrap up some warmth for him!
It may be imitation leather, but it felt fabulous! I couldn't believe this coat was only $39.99, (compare to retail price of $80.00.) If they had had it in my husband's size, I would have bought it for sure.
I found great outerwear, clothing and winter accessories for men at Marshalls. Marshalls has a broad men's selection. So, if you are looking for men's clothing, Marshalls is a great place to go.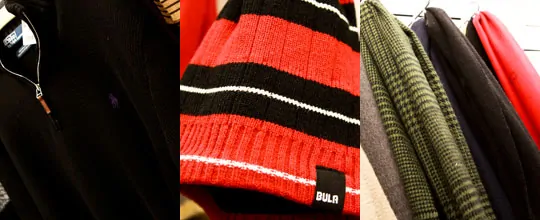 3. Ties, Wallets, Belts
And we won't forget those classic stocking stuffer gifts — the ties, wallets, belts, etc.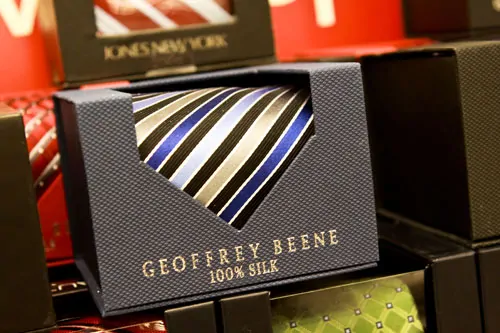 With such affordable prices, you can wrap up all of these and have lots of gifts for hubby to open on Christmas morning.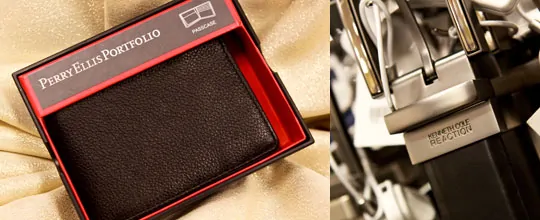 4. Tools and Toys
Men are just bigger boys and yes, they still love their toys. So, I love to pick up tools and toys for my grown up boy at Marshalls and T.J. Maxx.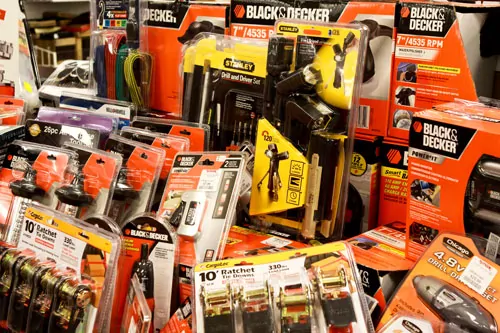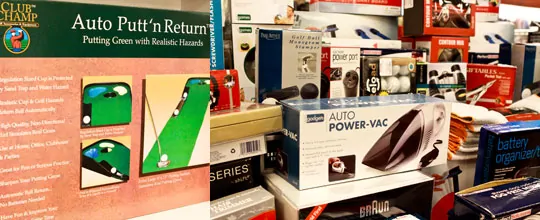 5. Electronics and Accessories
Headphones, chargers, razors, the list goes on… T.J. Maxx and Marshalls have a huge collection of items that will always come in handy!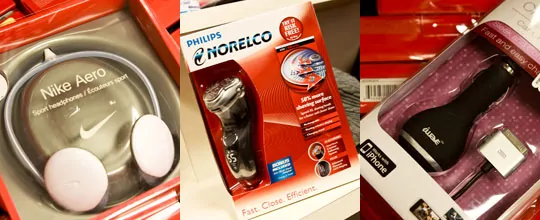 P.S. When in doubt, remember two things — gift cards and returns! With a receipt, you have 30 days to return or exchange at T.J. Maxx and Marshalls and Christmas gift returns are accepted until January 3rd. And if you really can't decide — everyone loves to get a gift card!
P.P.S. I would LOVE to hear your favorite T.J. Maxx and Marshalls finds and gifts! What do you head to T.J. Maxx and Marshalls to buy? And what do you wish you would find under your tree?
Please Note: T.J. Maxx and Marshalls sponsored this holiday gift guide.
Written and Photographed by Janice Croze, co-founder of 5 Minutes for Mom. Talk with me: @5minutesformom and Facebook.com/5minutesformom.
Our Latest Holiday Gift Guides
Be sure to check out our most recent holiday gift guides…