This post may contain affiliate links. Read my disclosure policy here.
Your Personal Shopper is back for Part 2 — Shopping for the KIDS!
Shopping for kids — the most fun shopping of all! (Okay shopping for ourselves is the MOST fun, but it is a good second!)

I LOVE shopping for kids!
Children are so much easier to buy for. And between the adorable clothes, the wonderful books, and the fabulous toys, my only challenge when picking out gifts for kids is to not get carried away and buy too much!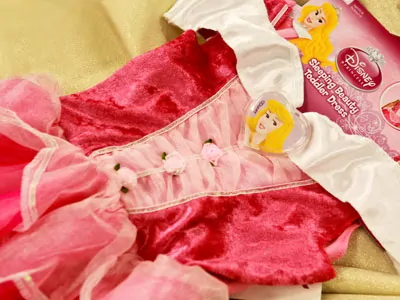 Needless to say, I could spend a ton of money on my kids (and I do!) at T.J. Maxx and Marshalls, (or their sister store in Canada, Winners.)
As I told you in Part 1, I love T.J. Maxx and Marshalls because I can get brand name and designer merchandise at huge discounts, (20 – 60% off,) on all merchandise, every day of the year.
Today, I am going to walk you through my top gifts for kids — organized into age groups for your shopping convenience.
Just as I did for Part 1 of my Holiday Gift Guide with T.J. Maxx and Marhalls, I took my camera to T.J. Maxx and Marshalls. I spent several hours searching for my TOP PICKS for Part 2 and Part 3 of this one of a kind three part gift guide!
Our Holiday Gift Guide from T.J. Maxx and Marshalls includes:
Part 1: For Her/For Him (published last week)
Part 2: For Kids (this one)
Part 3: For Friends/Family (coming next week)
These are my personal photos, my real life shopping picks, shot just for YOU! Now let's get shopping!
Part 2: Shopping for Kids
From Birth to All Grown Up, T.J. Maxx and Marshalls have definitely got your Christmas shopping for kids covered!
Let's break this up into age groups, starting with the sweetest of them all…
Babies and Toddlers
Who can resist shopping for babies and toddlers. The cuteness factor is dangerous! Thank goodness people keep having babies, so we can keep buying these cute little items.
1. Blankets, Bags, and Baby Books
Before baby even arrives on the scene, Mommies are dreaming of the cuddly blankets and cute diaper bags.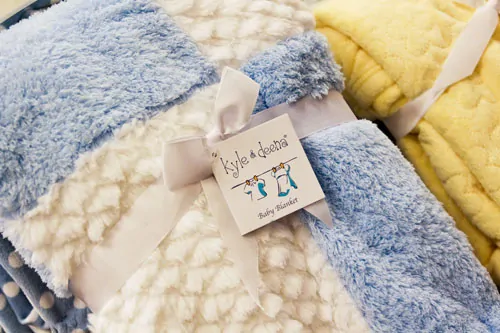 So whether you are shopping for a not-yet-born, a newborn, or a baby, every mother will LOVE these gifts under the tree!

This cute baby photo album caught my eye. A perfect pink cover and room for 180 photos on acid-free pages for $9.99. Can't go wrong.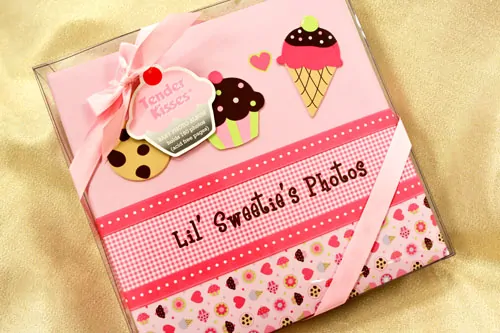 2. From Head to Toe
When Olivia and Jackson were babies and toddlers, I dressed them from head to toe in hats, clothes, socks and shoes from Winners, (the Canadian sister store for T.J. Maxx and Marshalls.)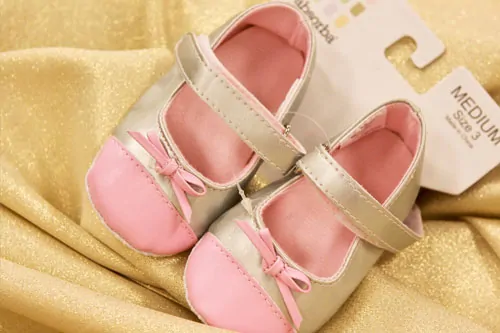 I loved that I could get everything I needed, in fabulous designer styles and labels but discount prices, all under one roof. With a Winners five minutes from my house, it was almost the only store I entered for years!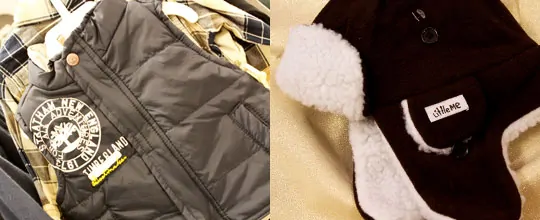 With the cost of raising kids, every parent appreciates receiving clothing for their kids as gifts! You will find so many adorable pieces it will be hard to stop from buying a year's worth of clothes!
3. StoryTime
Babies may be too young to read, but they certainly aren't too young for books! At every stage of life, reading books, and building a small library of favorite books, is so important for children.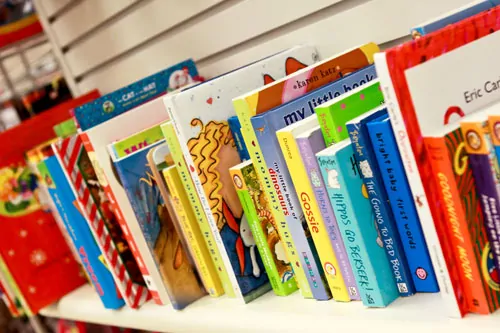 I always pick up books at The TJX Companies stores. I love the fantastic discounts on brands like Scholastic. I barely ever leave without buying some new books for my kids.
4. PlayTime
Baby needs to PLAY!
I LOVE this fun Infantino Surfboard Tummy Time Mat at T.J. Maxx — and it is only $16.99! Spending time strengthening their muscles is critical for baby's development, so an engaging Tummy Time mat is a perfect gift for an infant!
My in-laws gave us these Foam Blocks as a gift years ago and my kids (and I) love them! They are foam, but look like wood blocks. Perfect for building and knocking down, these are a hit!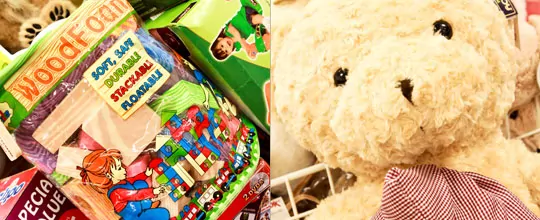 And of course, every nursery needs to be equipped with soft, snuggable stuffed animals! I love this sweet oversized bear.
Preschoolers
Preschoolers just want to have FUN!
My daughter turned three this fall and so we are immersed in the laughter and play that comes with the preschool years.
When I shop for preschoolers, as much as I love to buy them clothes, I spend a ton of time in the toy aisle!
But before we get to the toys, lets cover a few of the more practical gift giving options for preschoolers.
1. Stocking Feet to Christmas Clothes
Christmas sweaters, vests, and dresses — I always buy special occasion clothes for my kids at the TJX stores. I can get the best quality and names but at prices I can handle.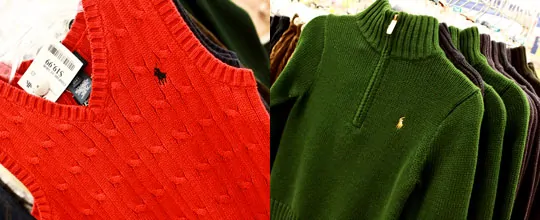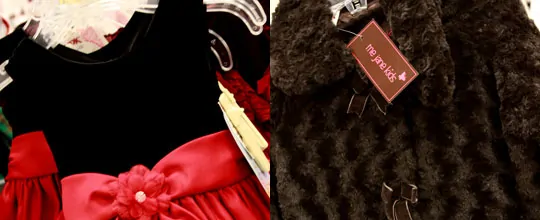 Under the tree or in their stockings, don't forget some new socks or slippers.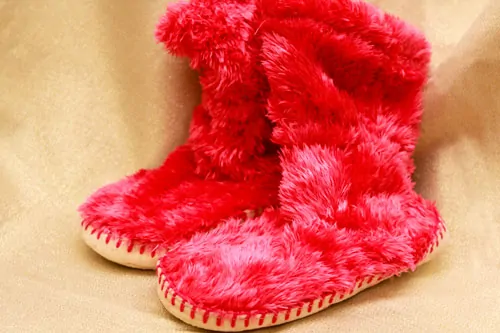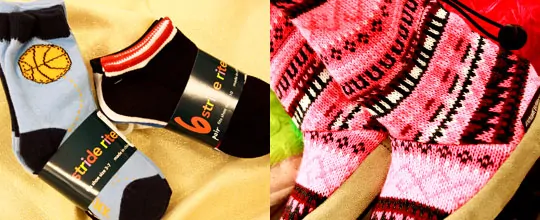 Now to the TOYS!
2. For the Girls
My three year old daughter and my nieces are completely enamoured with Tinkerbell and her fairy friends. Anything fairy-related is a sure thing!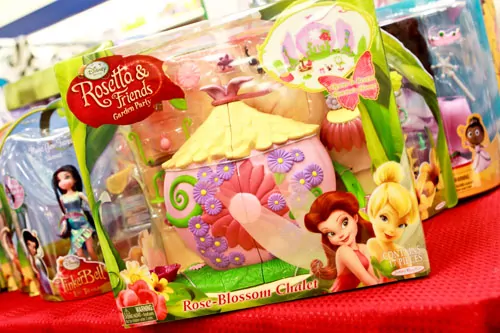 Whether they are twirling around the room in their ballet clothes or twirling each other's hair as they play "hairdresser," Olivia and her cousins love everything "girly!" These gifts will be hits with girly girls like my Olivia.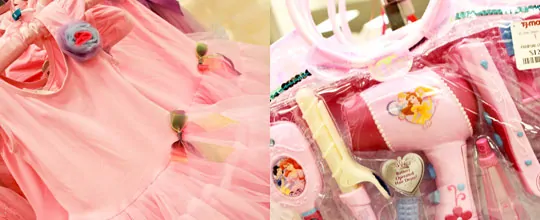 Dolls big or small — my Livvie loves them all!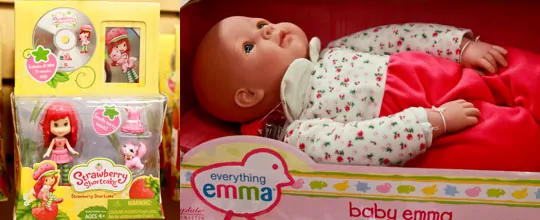 3. For the Boys
Little boys and their trucks! Jackson's favorite thing to do with his trucks was to crash them together so I always appreciated the sturdiness of Tonka.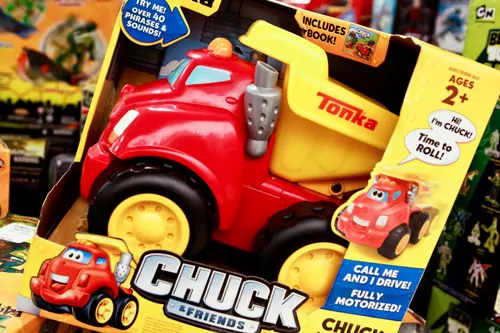 Thomas the Train can be a big investment for a family. So finding sets at discount prices is such a treat!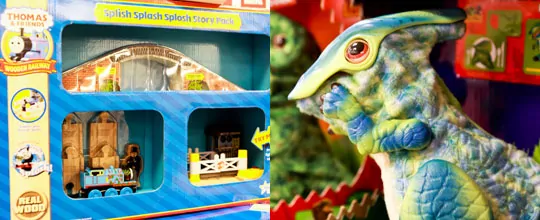 Both of my kids enjoy this noisy prehistoric line from Playschool. It is definitely not only for boys — Livvie loves them!
One of the best toy lines to buy at T.J. Maxx and Marshalls is Playmobil. Like Thomas the Train, they are expensive, high quality toys. So finding them at low prices is fantastic!
I included this set in the boys section, but it is definitely not only for boys! Susan and I loved Playmobil right through our grade school years.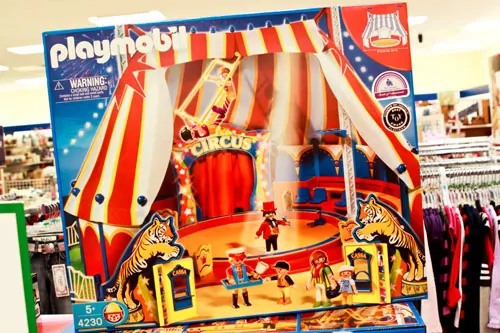 4. Just Plain Fun
Boys and Girls will love these toys! This Vtech V.Smile TV Learning System at Marshalls is a great deal at $29.99!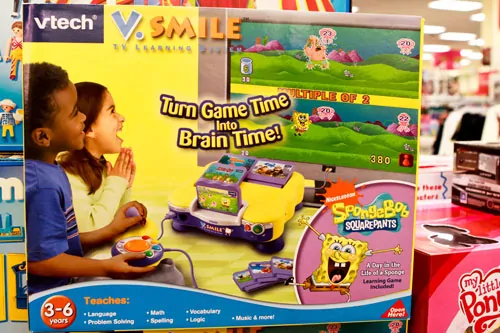 Here are some fabulous stocking stuffers for preschoolers. I love this soft baseball set for little ones and what kid couldn't use more sippy cups! I thought this Kidilook Photo Frame for children is a brilliant idea. I should have bought one for Olivia!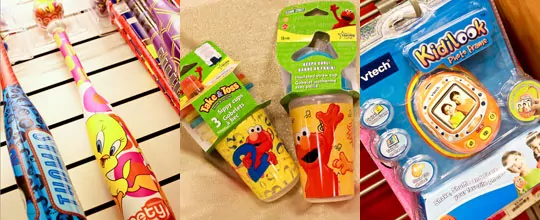 And last but definitely NOT least, BOOKS! Never let a Christmas go by without some new books to read.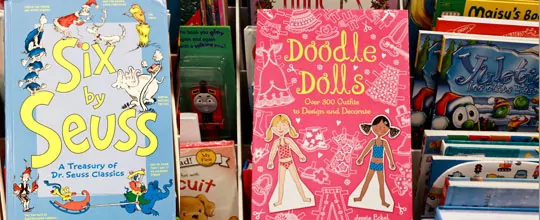 Grade School
First off, I had to show you this wonderful toy from Fur Real. Zambi the Baby Elephant is part of the interactive, super popular line of toys from Fur Real. But what makes it unique is that 50% of its net profits go to Hasbro's Project Zambi fund. There is even a bracelet for kids to wear and show their support for kids in Africa. The artwork on the bracelet and on the elephant's ears was created by kids in Africa for kids around the world.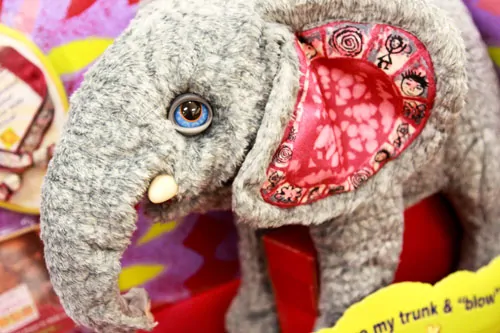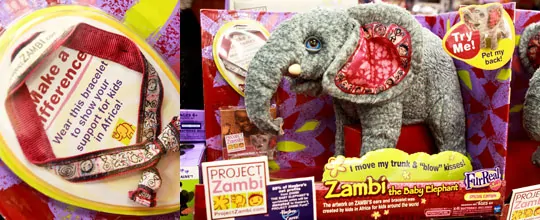 Zambi is only $19.99 and there were a number of them at Marshalls. So make sure you drop by and pick one up for your kids. What a perfect gift and message to share with your kids this holiday season!
1. Girl's Stuff
Speaking of Fur Real, both Marshalls and T.J. Maxx have a great selection of these fun stuffed animals. I especially love the cuddly Panda.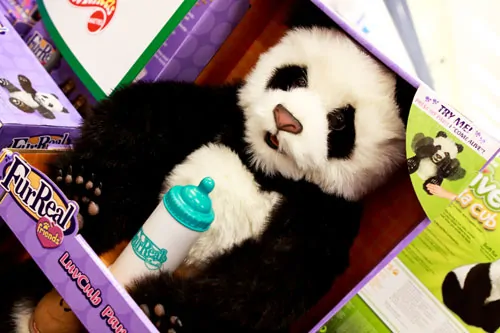 I remember the thrill of stationary sets when I was a little girl — the tiny notebooks and matching pencils. I never grew tired of them and I always needed more! Pairing this Tinkerbell Stationary Set with this sweet Tinkerbell Bag is a perfect combination for the girl on your list!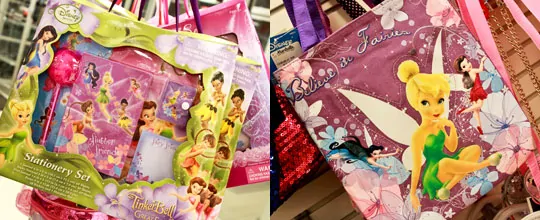 Kids love erasers! I remember collecting them too. These are some fun stocking stuffers for sure!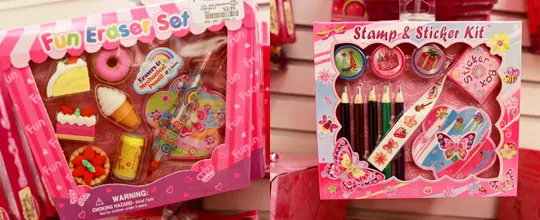 Coloring paper, coloring their nails… it is all tons of fun! Here are a couple affordable gifts to add to stockings or under the tree.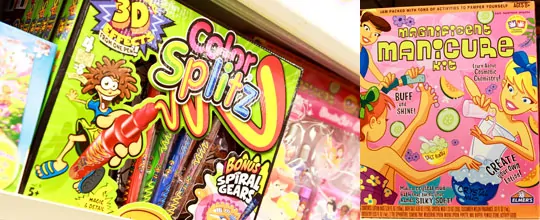 2. Boys Toys
Two words for you. Star Wars.
Since Jackson was three years old, he has been obsessed with Star Wars, (even long before we let him watch any of the movies!) If it has to do with Star Wars, my son will love it. (I bought him the Lego Star Wars Visual Dictionary below. Don't tell him!)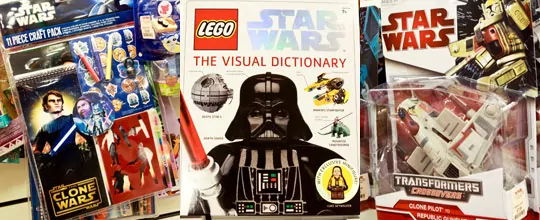 When I was a kid Lego was pretty basic. And oh we loved it. Susan and I played with our big brother's Lego for years! Nowadays, almost everything seems to come in a Lego version. There are so many great sets I would like to get for my kids, so I love when I find sets for discount prices!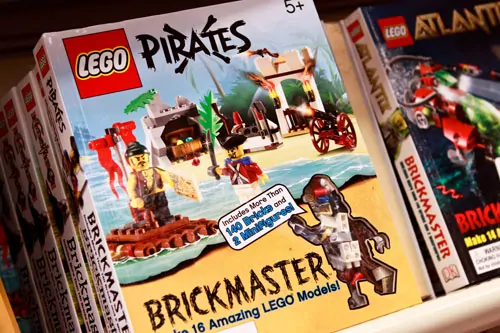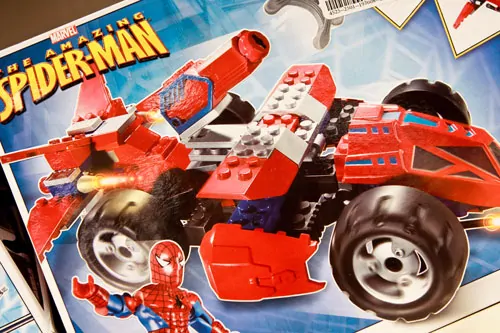 Ben 10, Bakugan, K'nex, Transformers… the boys love 'em!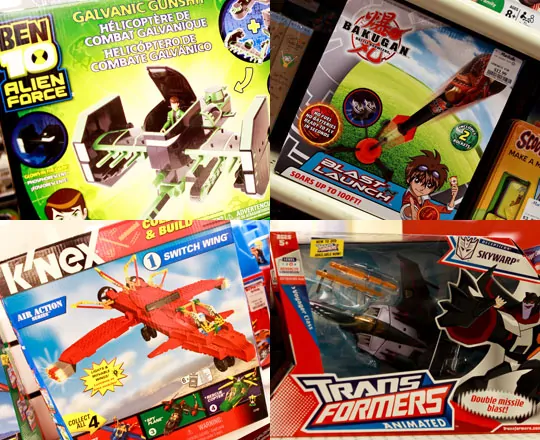 And finally, here is a classic gift that Dad will love to play with too — a Nissan Replica Radio Controlled Car!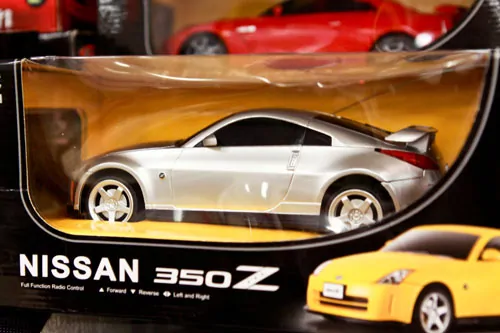 3. Books, Books, Books
As much as kids don't always jump up and down when receiving books, it is still one of my favorite items to buy school age children. And fortunately nowadays there are even more super fun books that kids love to read!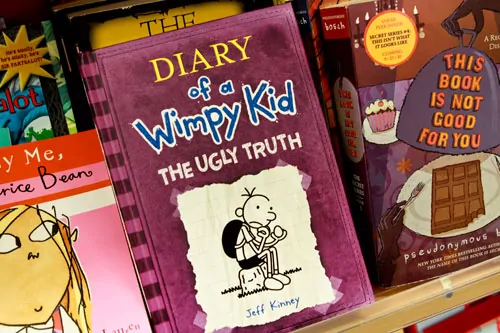 Jackson was thrilled when I brought him home the latest in the Diary of a Wimpy Kid series earlier this fall. Jackson has read all of the Diary of a Wimpy Kid series, (guess where I bought them?) all of the Captain Underpants series…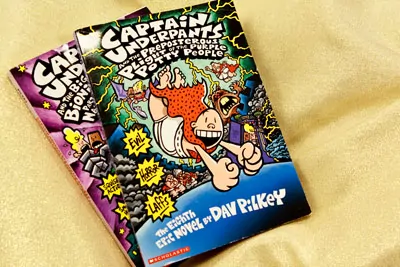 …and, much to my delight, Jackson loves Beverly Cleary as much as I did!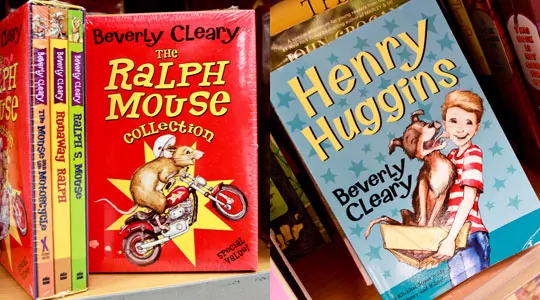 T.J. Maxx and Marshalls even had Judy Blume!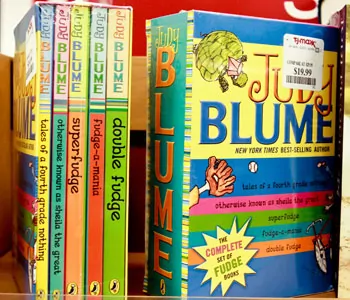 4. Footwear
When it comes to footwear, find a Marshalls store that features a ShoeMegaShop and you will never want to shop anywere else for shoes. Whether it is kids, mens, or ladies, Marshalls has the best labels at usually 50% off. ALL of the shoes here are 50% less than the suggested retail.
Could these Steve Madden flats be any cuter?!? I LOVE them!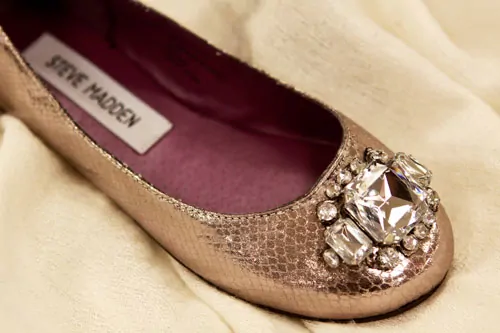 You know the styles are fabulous when you want to ask if it comes in ladies sizes too. This boot has everything – I can't believe it is only $24.99!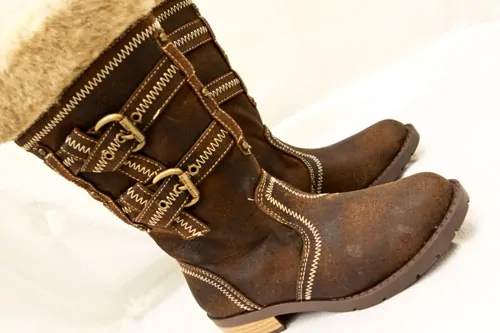 If only I hadn't been rushing to get all my photos shot, I would have picked up these Fila's for my son. I hope they have his size when I go next!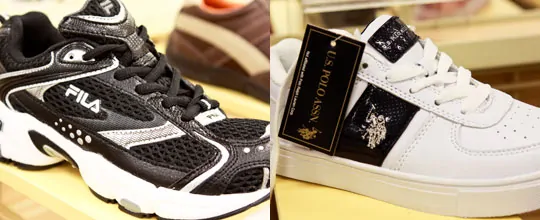 This is such a cool look for boys. Love it.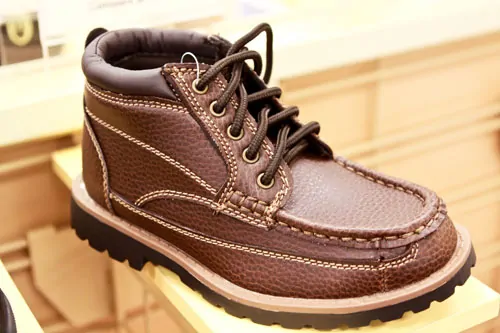 Remember, don't let size or fit keep you from giving footwear as a gift. T.J. Maxx and Marshalls are great for returns. You have 30 days to return or exchange with a receipt and Christmas gifts without receipts can be returned until January 3rd.
Teenagers
When it comes to teens, the key to shopping is "cool." They want to unwrap gifts that they would actually buy for themselves. So we have to get into their heads and think like teenagers. It wasn't THAT long ago we were young ourselves, right?
1. Wearing…
I just love these sweater dresses! What a fun and wearable look for school or weekends. They are perfect with leggings or tights, and a pair of flats or boots.
I almost bought this scarf myself. But since I already have quite a few new scarves, I resisted. I think it would be a great look for a teenager too — sweet and hip.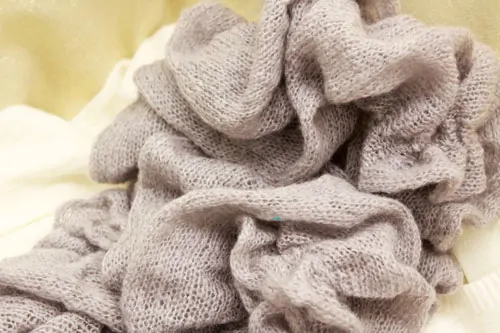 The boys in my life are pretty basic kinds of guys… comfy shirt and baseball cap are a good way to go.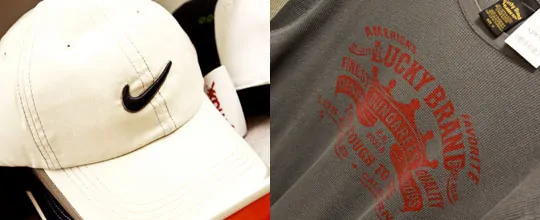 I love this Burton hat (or toque as Canadians call them!) It is snowboarder-cool.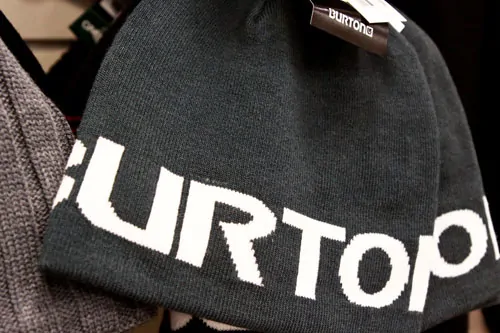 2. Walking…
I tried on these boots. I had to! Coach boots that looked that funky — I just had to slip them on my feet.
And can I tell you? They are SO comfortable and warm. Although they are Coach and a bit of an investment, they fit so well and are such great quality that they would be great boots for teenage girls who are spending a lot of time walking in the cold weather. (I am missing the price in my notes, but they were between $100-$200. I have to call the store and ask.)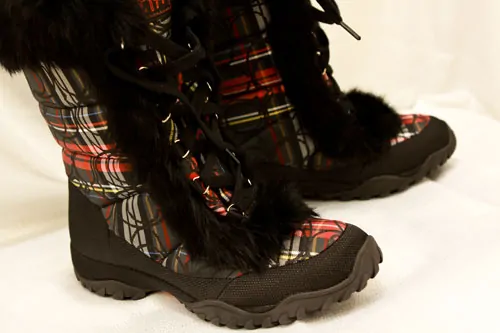 Converse. Cool. And only $19.99.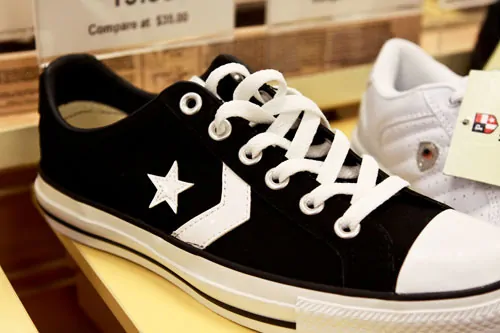 3. Carrying…
Can you imagine the squeals of delight from a fashion-savvy teenage girl who opened up a Juicy Couture Backpack on Christmas morning??? It isn't in everyone's price range — but it was SO fun to see them for so much less at T.J. Maxx and Marshalls. You can pick one up for $119.00 compared to $198.00.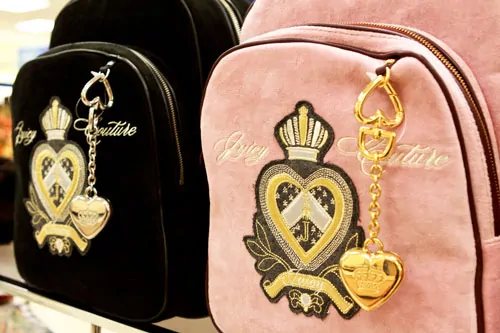 Teenagers are on the move. And they are always connected to their iPods. Portable speakers??? Yes. Very cool.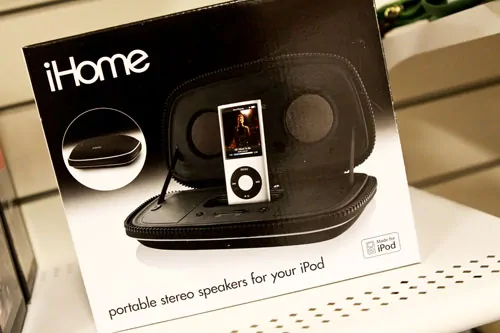 And of course, T.J. Maxx and Marshalls have the silicone cases and sleeves to protect all the technology teens are toting around with them.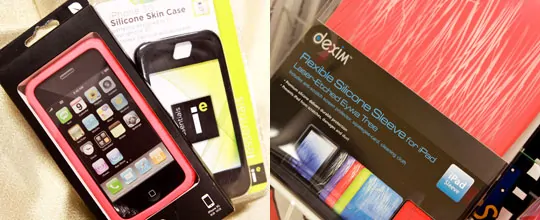 4. Playing…
Finally, let's end with a couple games that will hopefully get your teens unplugged and playing games the old fashioned way! Cranium is a blast for teens to play with their friends or on family game night. At $9.99 make sure you grab one for your family!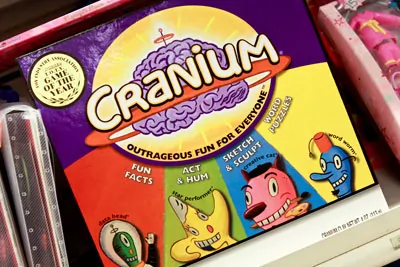 Scene It? is only $14.99 — another great game to get teens and families playing games together.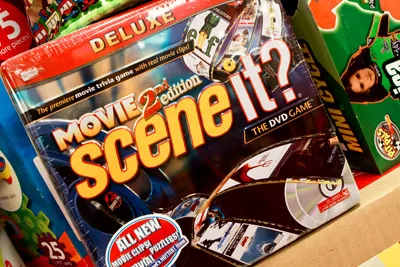 More to Come…
Make sure you come back next week for Part 3 — For Family and Friends. I will have tons of ideas for all those hard to buy for people on your list!
And in case you missed it, you can click over and read the first installment of our Holiday Gift Guide with T.J. Maxx Part 1 — For Her/For Him.
P.S. Remember that when you shop at T.J. Maxx and Marshalls everything you buy is between 20% to 60% off retail price! So you will always have the thrill of a great sale!

And, when in doubt, remember two things — gift cards and returns! With a receipt, you have 30 days to return or exchange at T.J. Maxx and Marshalls and Christmas gift returns are accepted until January 3rd. And if you really can't decide — everyone loves to get a gift card!
P.P.S.What are you buying for your kids this year? What were your favorite presents as kids?
Please Note: T.J. Maxx and Marshalls sponsored this holiday gift guide.
Written and Photographed by Janice Croze, co-founder of 5 Minutes for Mom. Talk with me: @5minutesformom and Facebook.com/5minutesformom.
More Christmas Gift Guides
Find even more fantastic gift ideas in our most recent holiday gift guides…