This post may contain affiliate links. Read my disclosure policy here.

It is your Personal Shopper, back for Part 3 — Shopping for Friends and Family!
From candles to cologne to cookware — last minute shoppers can get everything they need at T.J. Maxx and Marshalls!
It happens every year. The days vanish and all of a sudden I have mere hours until I must have all of my shopping and wrapping done.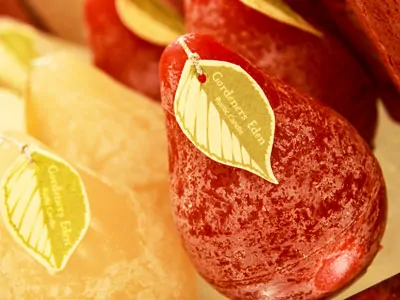 And without fail, you know where I head — to T.J. Maxx and Marshalls, (or their sister store in Canada, Winners.)
It is the perfect last minute shopping destination — not only are T.J. Maxx and Marshalls well stocked, bringing in new items right until Christmas Eve, not only do they have items for every single person on my list, BUT I get to save money and pat myself on the back for my shopping genius.
Here, let me show you just a sampling of what you can pick up while the clock ticks down to Christmas Eve…
Today, I am going to cover shopping for Family and Friends — everyone from your Mother In Law to your Neighbors to your Best Friend Sally.
Just as I did for Part 1 of my Holiday Gift Guide with T.J. Maxx and Marhalls, I took my camera to T.J. Maxx and Marshalls. I spent several hours searching for my TOP PICKS for Part 2 and Part 3 of this one of a kind three part gift guide!
Our Holiday Gift Guide includes:
Part 1: For Her/For Him
Part 2: For Kids
Part 3: For Friends/Family (This One!)
These are my personal photos, my real life shopping picks, shot just for YOU! Now let's get shopping!
Part 2: Shopping for Family and Friends
So you are stuck. You are out of time and out of ideas. And you are almost out of money.
No worries — here are twelve great gifts that will have you heading into Christmas all wrapped up!
(And don't forget to visit Part 1 — For Her/For Him for more ideas for women and men, and of course Part 2 — Shopping For Kids has items for before they are born to all grown up!)

1. Throws
Let's get started with the first item I photographed for Part 3 and perhaps my favorite gift idea for family and friends this season — throws!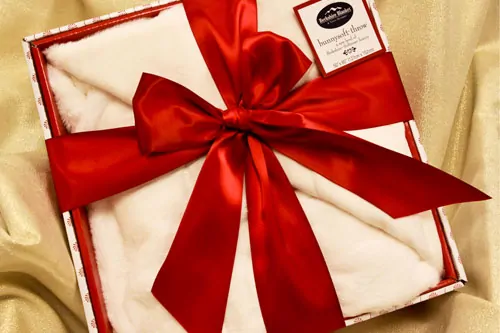 The gorgeous blankets at T.J. Maxx immediately caught my eye. It was everything I could do to not buy them all!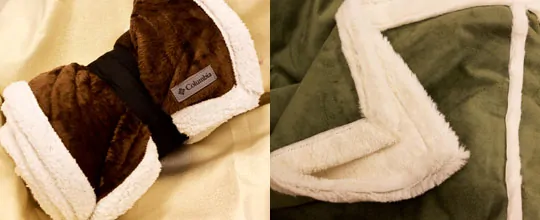 I love throws. They add color and cozy to any room — what would a cuddle on the couch be without a blanket? These luxurious throws are some of the softest, snuggliest I have ever touched — and so reasonably priced.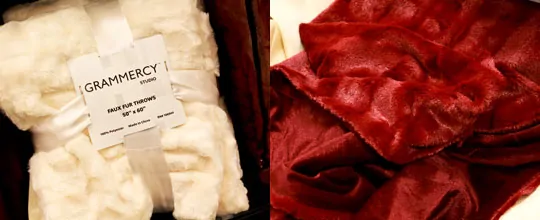 If you are lost on a great gift for in-laws, family, or friends, consider a colorful or neutral throw. No one can have too many beautiful blankets.
2. Candles
Whether you are picking up last minute Christmas decor for your own home or putting together a gift bag or basket of lovely candles, I love to buy candles at T.J. Maxx and Marshalls. They have stunning candles at affordable prices!
I just couldn't resist these perfect candles by Gardeners Eden.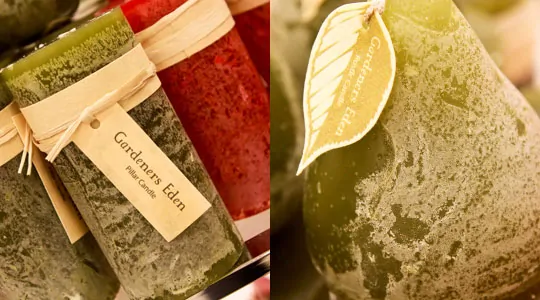 3. Vases
While we are on the decor theme, for mere dollars, you can pick up some stunning pieces at T.J. Maxx and Marshalls.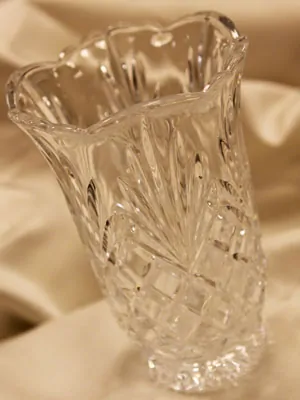 This mirror vase is only $3.99! I thought it was so cool, I picked one up for my Mother-In-Law. (Don't tell her it only cost $3.99!)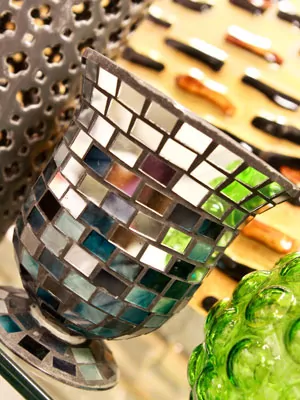 4. Dishes — Mixing Bowls to Serving Trays
I really wish I bought these bowls! I love the muted colors and I can always use more mixing bowls.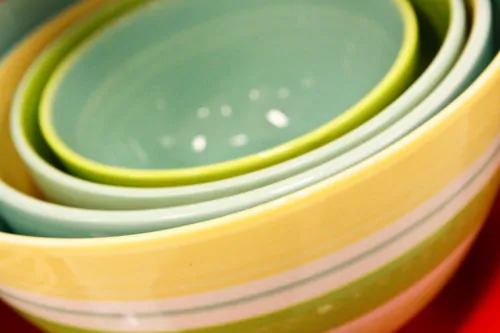 I bought this serving tray below for my Mother-In-Law as well. I think she is going to love it.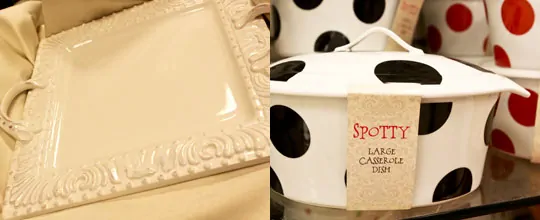 5. Cookware — Copper to Colorful
T.J. Maxx has cookware for the college student and the connoisseur.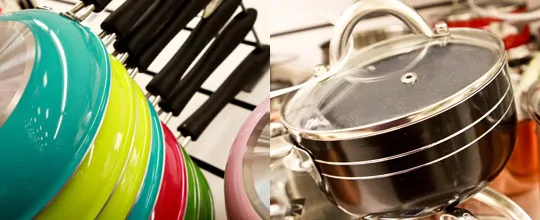 I want these copper pots! The one on the left is 99.9% pure copper, made in Italy and retails for $400.00!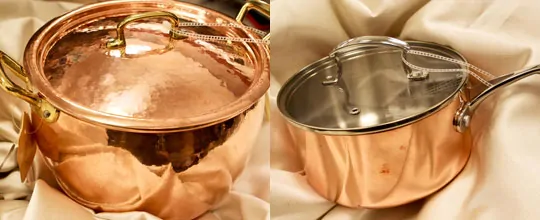 6. Luggage
Yes! Luggage! If your wife is a traveling mom blogger, or your in-laws are heading on a trip to Italy, luggage might be the perfect gift.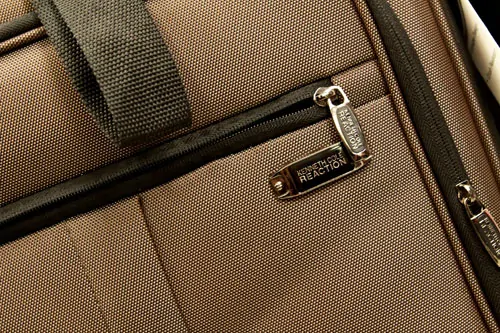 Guess where I always buy my luggage… (I know this guessing game is too easy!) But seriously — I love the TJX stores for luggage.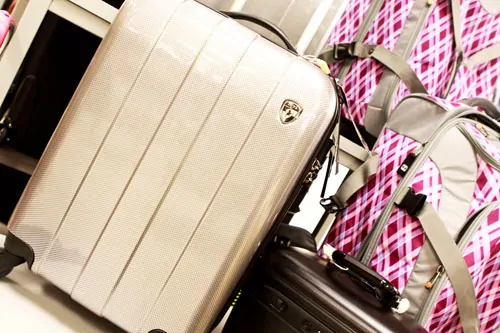 I bought my latest set last year and I get compliments and "Where did you buy those?" all.the.time. (Check them out yourself when you see me at Blissdom.)
7. Perfume/Cologne
Buying fragrances at T.J. Maxx just makes sense. Why on earth would you not?!?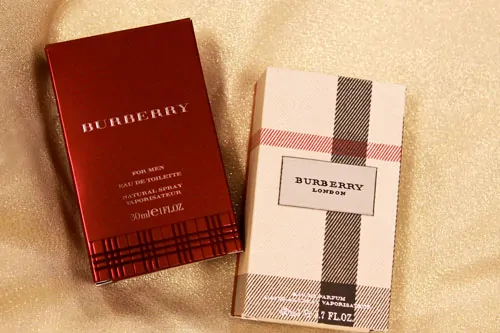 They have got all the top fragrances — and they cost less. These Calvin Klein gift sets retail for $63.00 and $68.00 and up. T.J. Maxx has them for $39.99! Yes. This is just logic.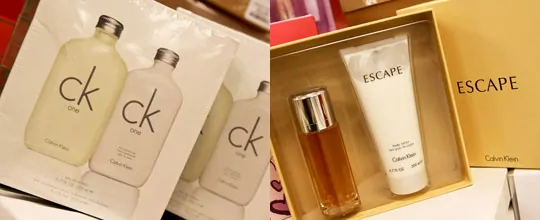 8. Slippers
Slippers may be an old standby for gift giving, but these hip designs take the fuddy duddy out and replace it with comfort that is completely cool.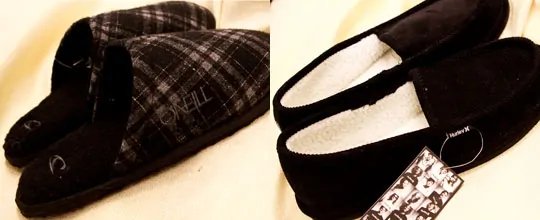 The great thing about giving slippers as a gift is almost everyone appreciates cozy new slippers. And for women, you can add fluffy too! My Mother-In-Law writes slippers on her list every year.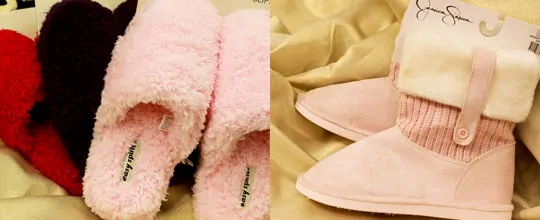 9. Specialty Food
When I checked out at T.J. Maxx the cashier laughed, saying that I had the most items he had ever seen! And part of the reason is that I went to town on the specialty food items, chocolates, coffee, etc. T.J. Maxx and Marshalls is a GOLD MINE for all those teacher gifts, hostess gifts, neighbor gifts, and the ones we all dread, the unexpected gifts!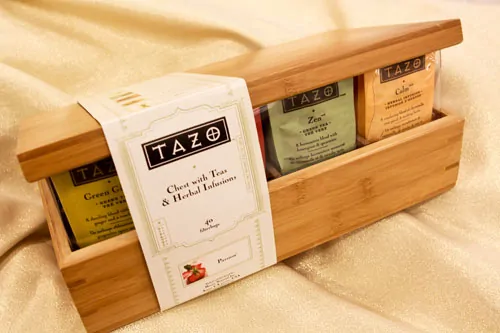 Yes, I stocked up for all of these needs — and to have lots of unique gifts and treats under our own tree Christmas morning!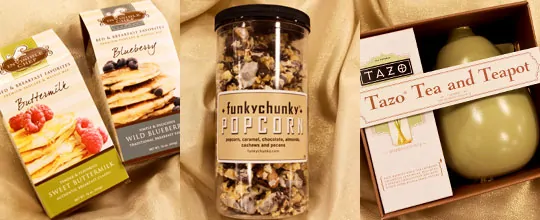 10. Books and DVDs
It is so great to find best sellers at discount prices! I always scan the bookshelves at the TJX stores to see what fantastic finds are in stock.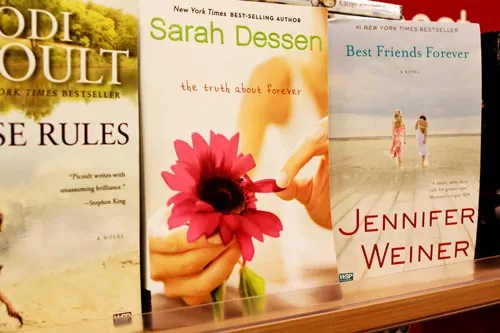 And these DVDs and DVD Collections are all $4.99-$5.99!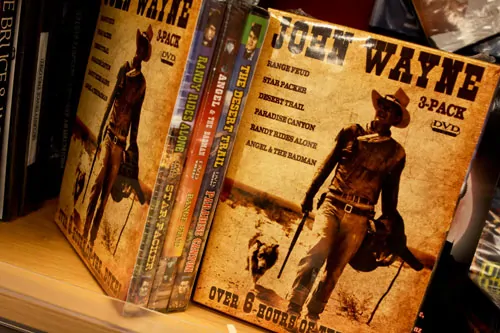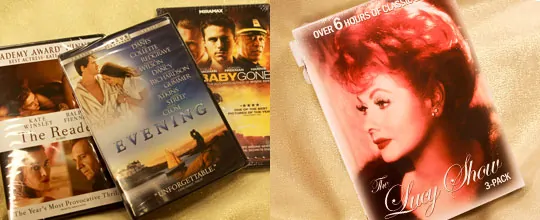 11. Gadgets
T.J. Maxx and Marshalls have got a huge variety of gift items and gadgets that can fit in any budget. Starting at $3.99, you can stuff stockings with silicone iPhone or iPod cases, flashlights, heated coffee mugs and so much more! I could have spent an entire day shooting all the gadgets – from odd to everyday – they have in store.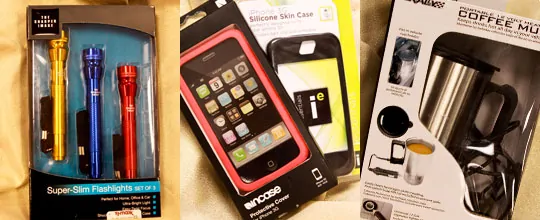 If you need a quick gift, T.J. Maxx and Marshalls are stocked full of them!
12. Bath and Body Products
What would gift giving be without sweet smelling soaps and pretty bottles of bath bubbles?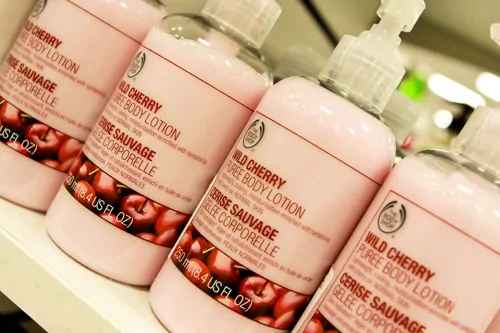 I bought the Wild Cherry Lotion and this elegant bottle of Bubble Bath, among others! My Mother-In-Law and my Mom both add lotions and soaps to their lists and thankfully T.J. Maxx and Marshalls has it all.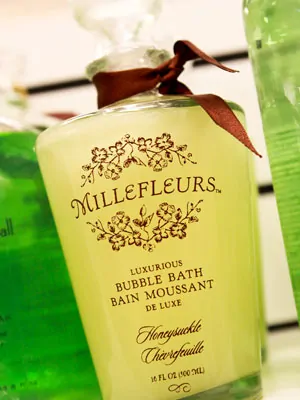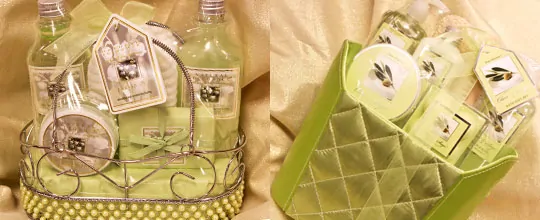 Happy Shopping!
I hope you have had fun shopping alongside me — I have had a blast! I can't wait until next time!
Please Note: T.J. Maxx and Marshalls sponsored this holiday gift guide.
Written and Photographed by Janice Croze, co-founder of 5 Minutes for Mom. Talk with me: @5minutesformom and Facebook.com/5minutesformom.
More Christmas Gift Ideas
Check out our most recent Christmas gift guides…