This post may contain affiliate links. Read my disclosure policy here.
For meals on the go, nothing beats bento! In this breakfast bento box, we combine fresh fruit, protein, and healthy fats from European olives. It is so delicious, you will reach for this bento combo morning, noon, and night!
This post is sponsored by European Olives.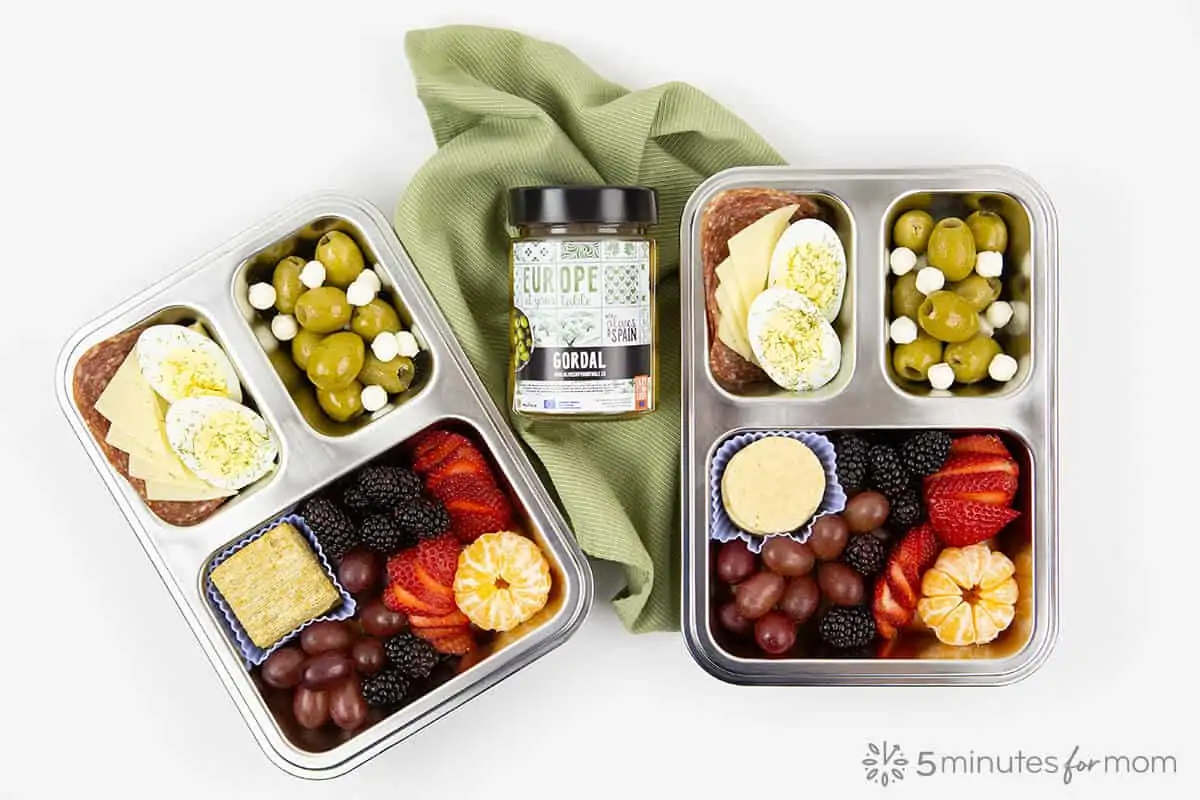 How many hours do you think we parents spend a day feeding our families? I haven't counted – but I often feel like all I do is prepare a meal, clean up after that meal, and then start another meal.
With my kids home 24/7 right now due to the pandemic, I am packing up bento boxes just to give myself a break for some meals.
If you need quick meal ideas for mornings on the run, lunches for school or work, or dinners you can just grab out of the fridge, take some inspiration from the Mediterranean diet and make tapa-inspired bento boxes.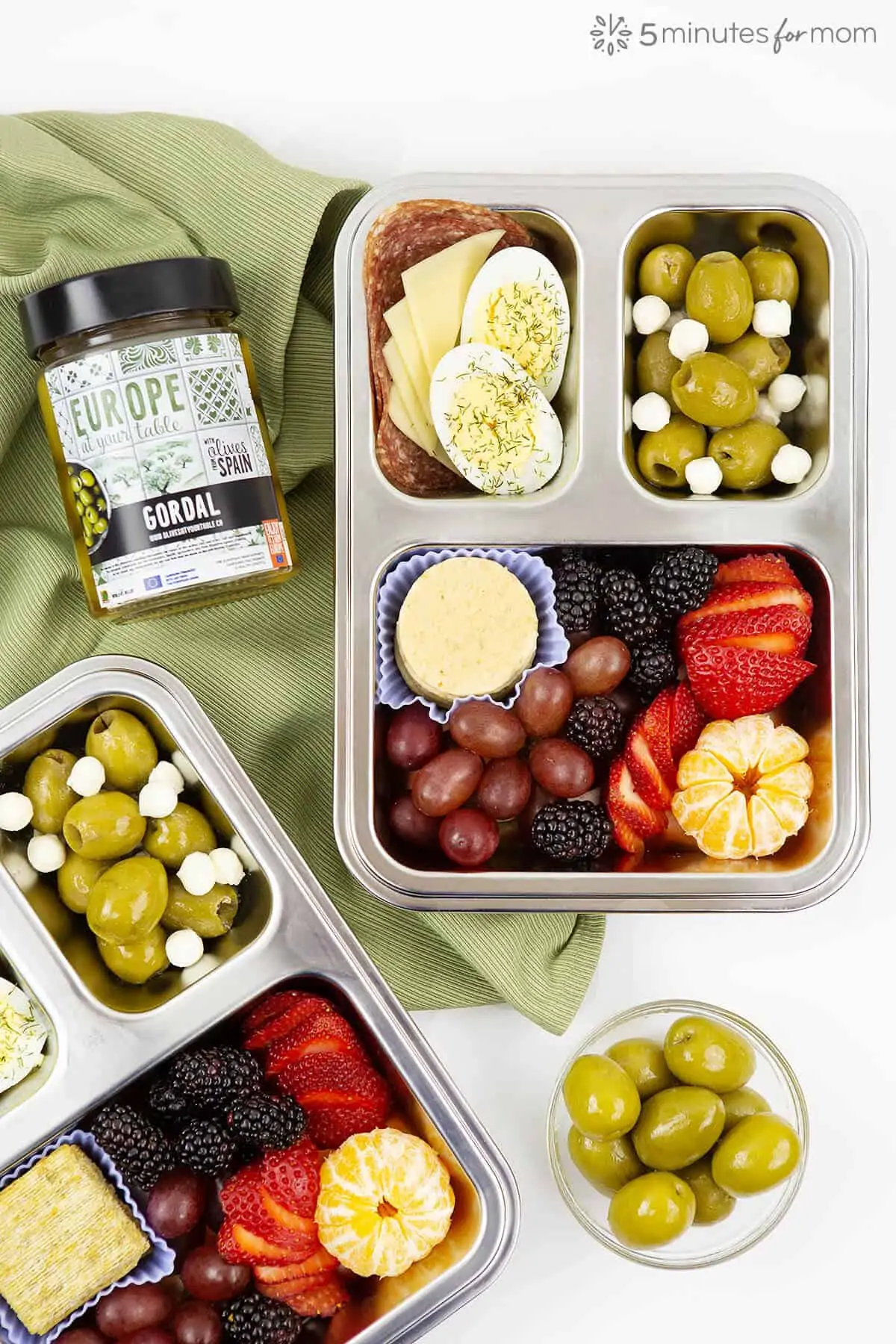 We loaded these breakfast bento boxes with fresh berries, grapes, and mandarin oranges for a sweet, juicy hit of vitamin C…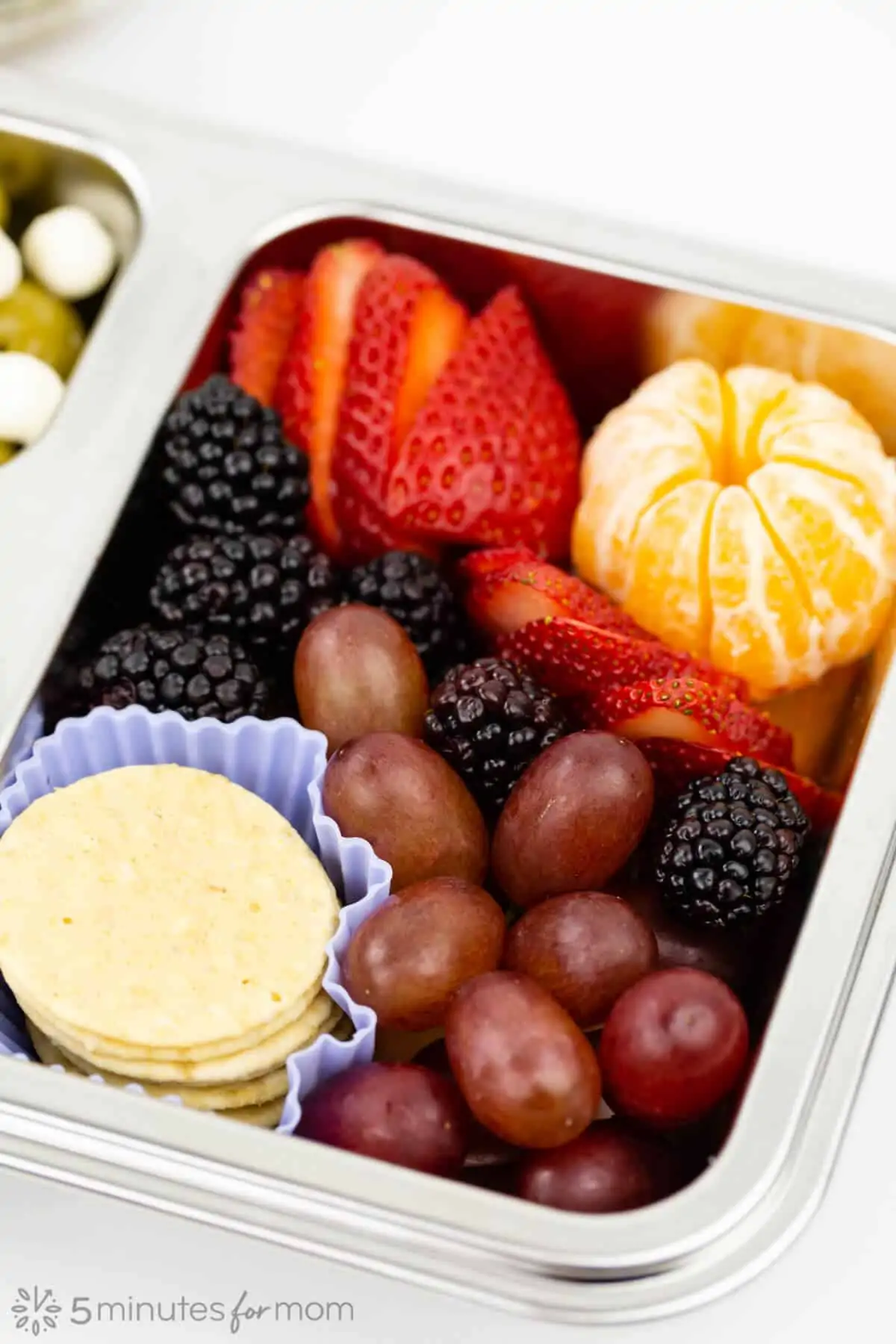 Then we added deli meat, firm cheese, and hard-boiled eggs for much needed morning protein…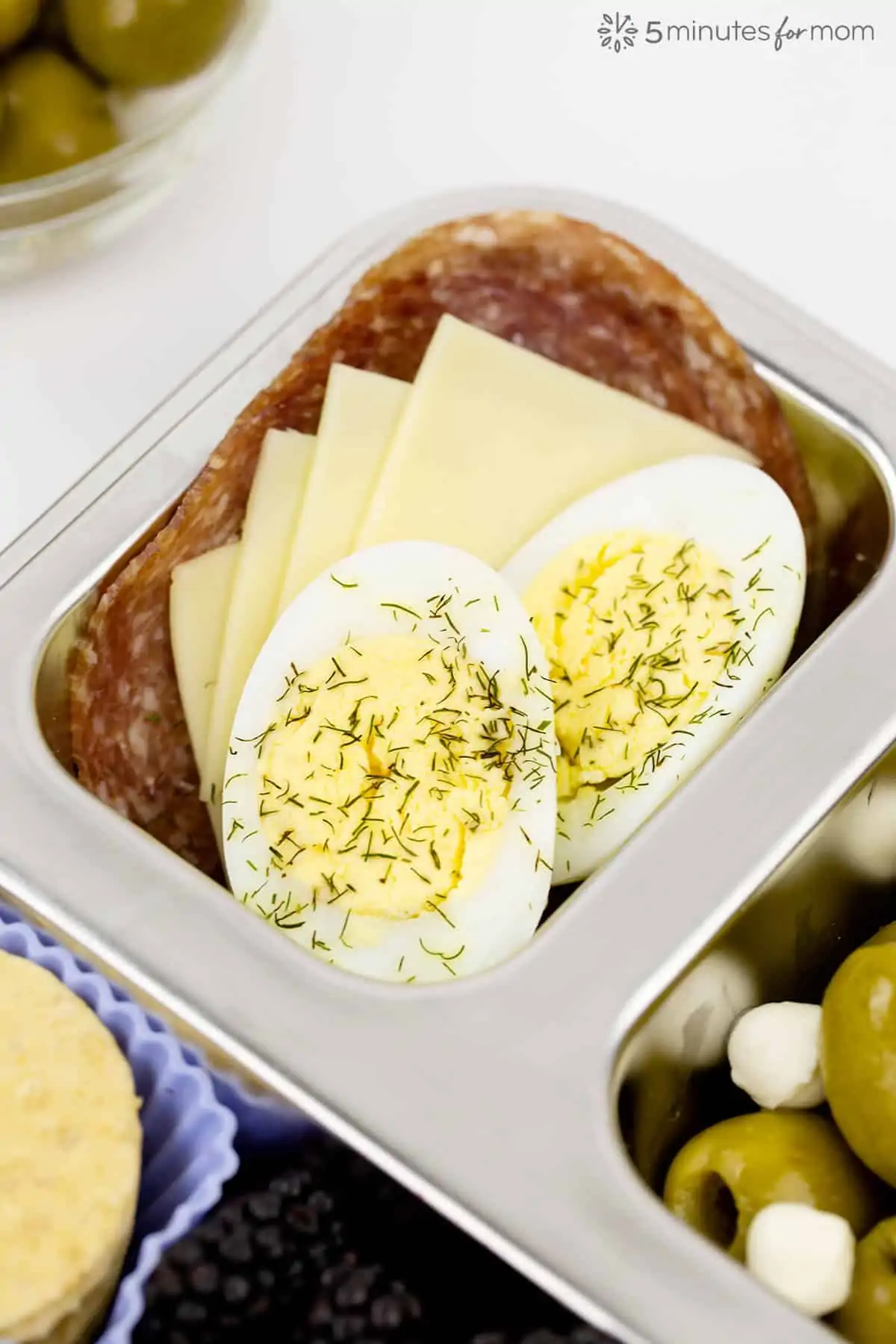 And then rounded it all up with some healthy fats in flavour-packed Gordal olives…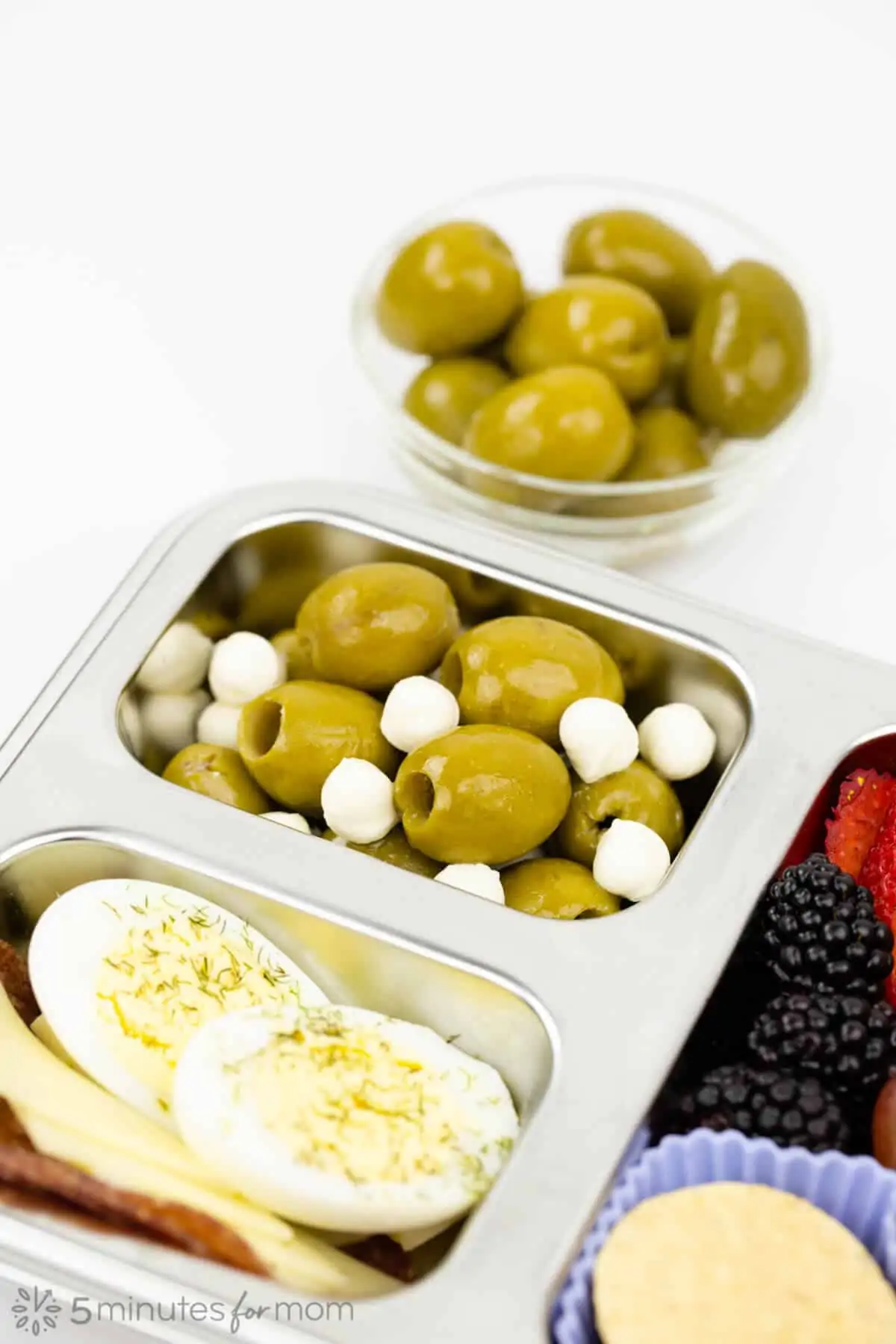 Gordal olives also referred to as "queen olives" or "table olives", have a savoury, delicate flavour, and are perfect for all kinds of tapas, appetizers — and bento boxes!
European olives are affordable, low in calories, (one serving of 7 table olives has 37 calories,) and they contain an ideal mix of vitamins, minerals, amino acids, fiber, oleic acid, and antioxidants.
Did you know that table olives are a good source of vitamin E? And black table olives also provide you with iron.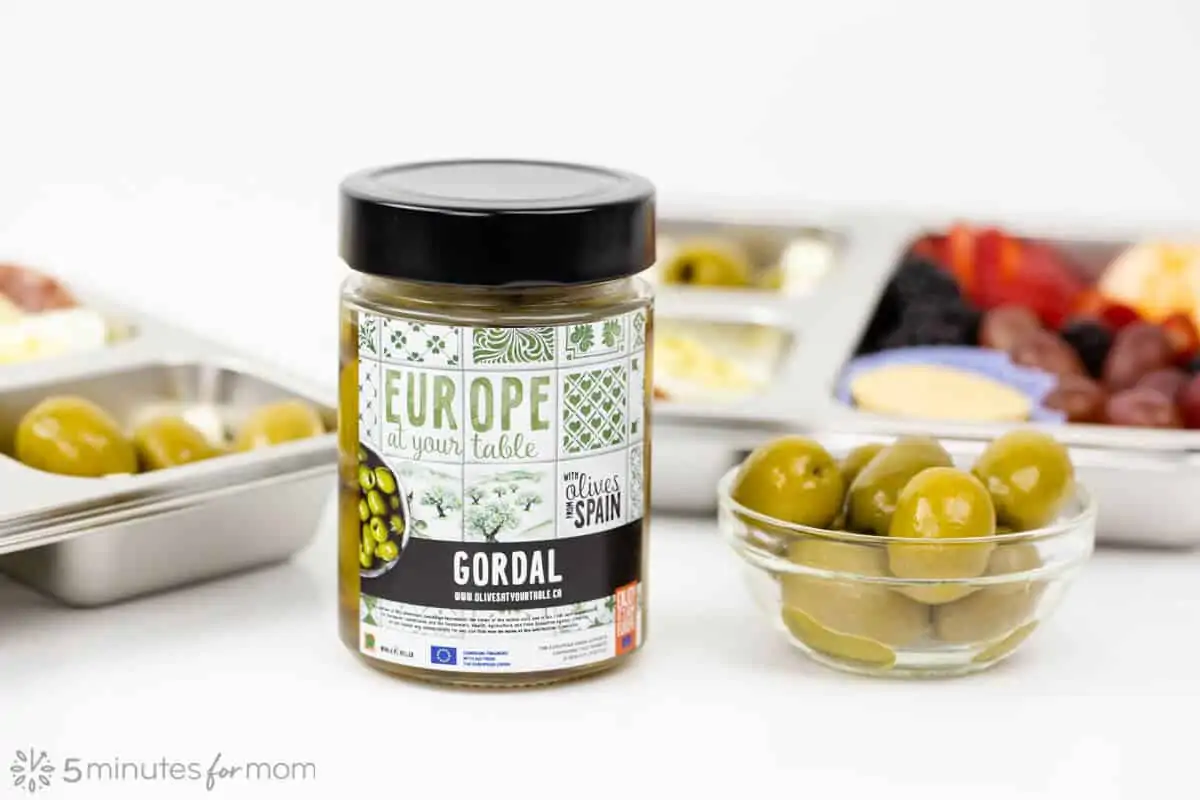 Adding European Olives is an easy, inexpensive way to make a balanced, healthy, delectable breakfast on the go.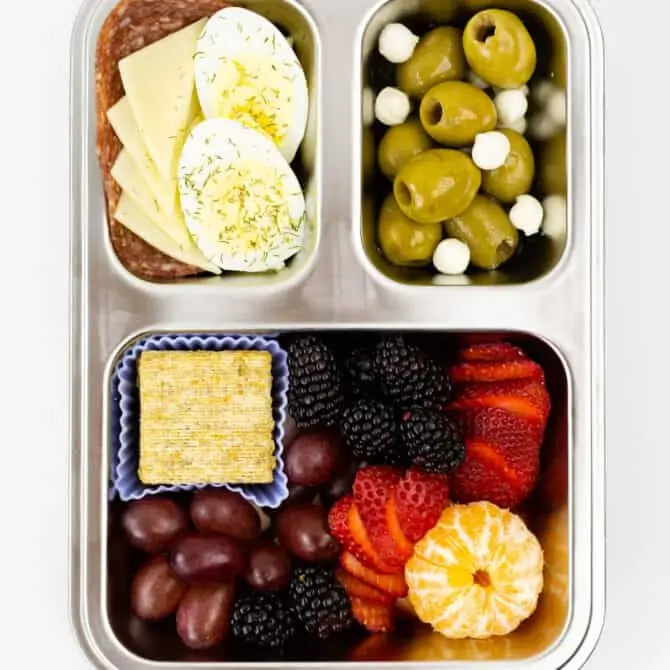 Breakfast Bento Box with Gordal Olives Recipe
For this breakfast bento box, we combine fresh fruit, protein, and healthy fats from European olives. It is so delicious, you will reach for this bento combo morning, noon, and night! (Please adjust portion sizes for your particular needs.)
Print
Pin
Rate
Servings: 2
Ingredients
14 Gordal olives
2 hard-boiled eggs
60 grams firm cheese sliced or cubed
60 grams of deli meat sliced or cubed (optional)
300 grams approx of fresh fruit
2 servings whole-grain crackers approx 12 crackers
herbs as desired
Instructions
Hard-boil eggs - boil eggs for 13 minutes and then rinse in cold water to cool

Once cooled, peel hard-boiled eggs and slice lengthwise

Season with dill and/or paprika

Wash fresh fruit and allow to dry

Divide and ingredients into two bento boxes - ensuring that crackers are separated from other ingredients so that they remain crisp

If desired, coat olives with a small amount of olive oil to keep olives shiny and moist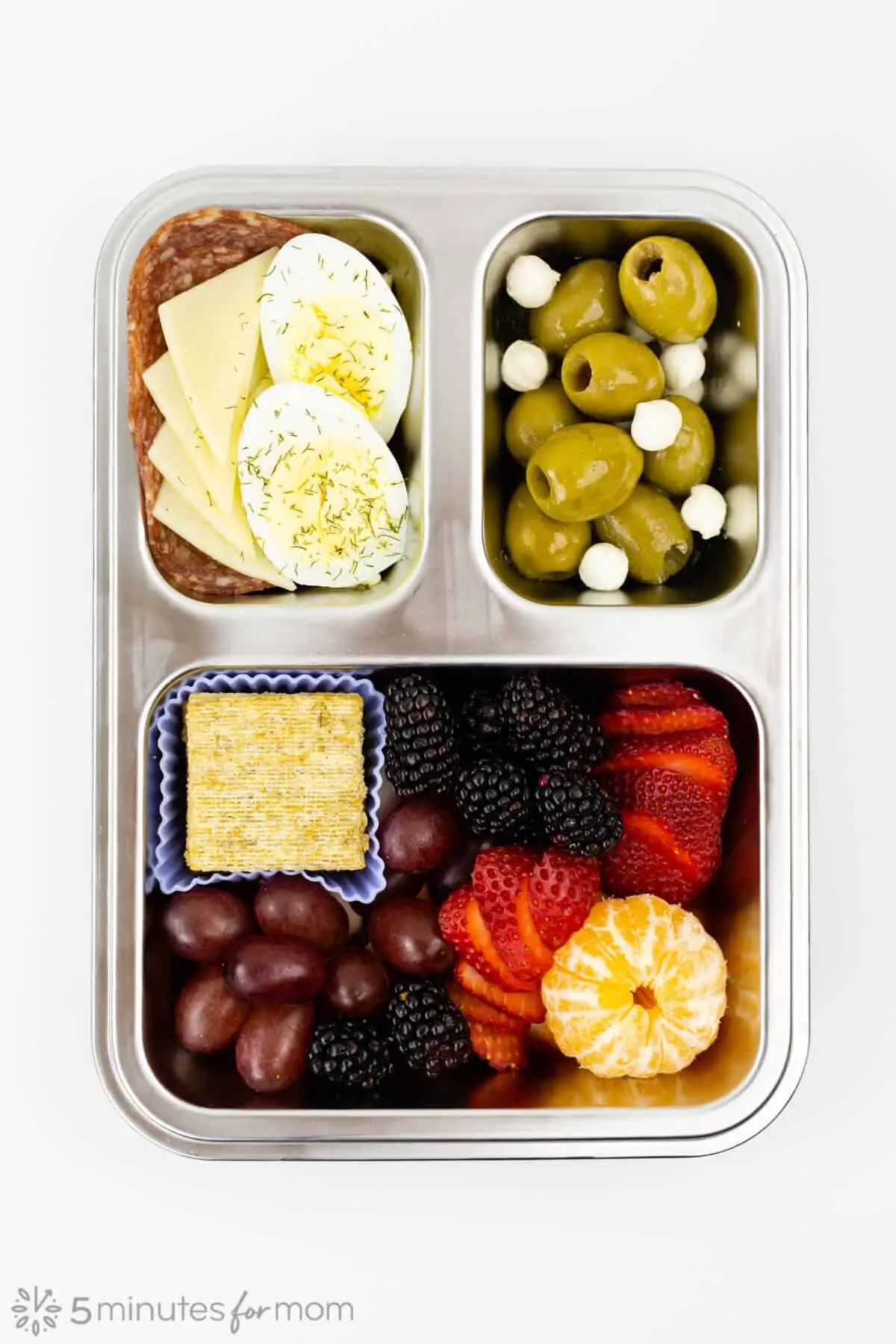 More Recipes Featuring European Olives
Don't miss our other tasty recipes with European Olives…
Disclosure: This post is sponsored, so extra thanks for reading and sharing.
Written by Janice Croze, co-founder of 5 Minutes for Mom
Talk with me: @5minutesformom and Facebook.com/5minutesformom
Pin with me at pinterest.com/5minutesformom