This post may contain affiliate links. Read my disclosure policy here.
Rachel here with a quick and easy project that is perfect for a DIY holiday gift or just a fun way to jazz up your home decor.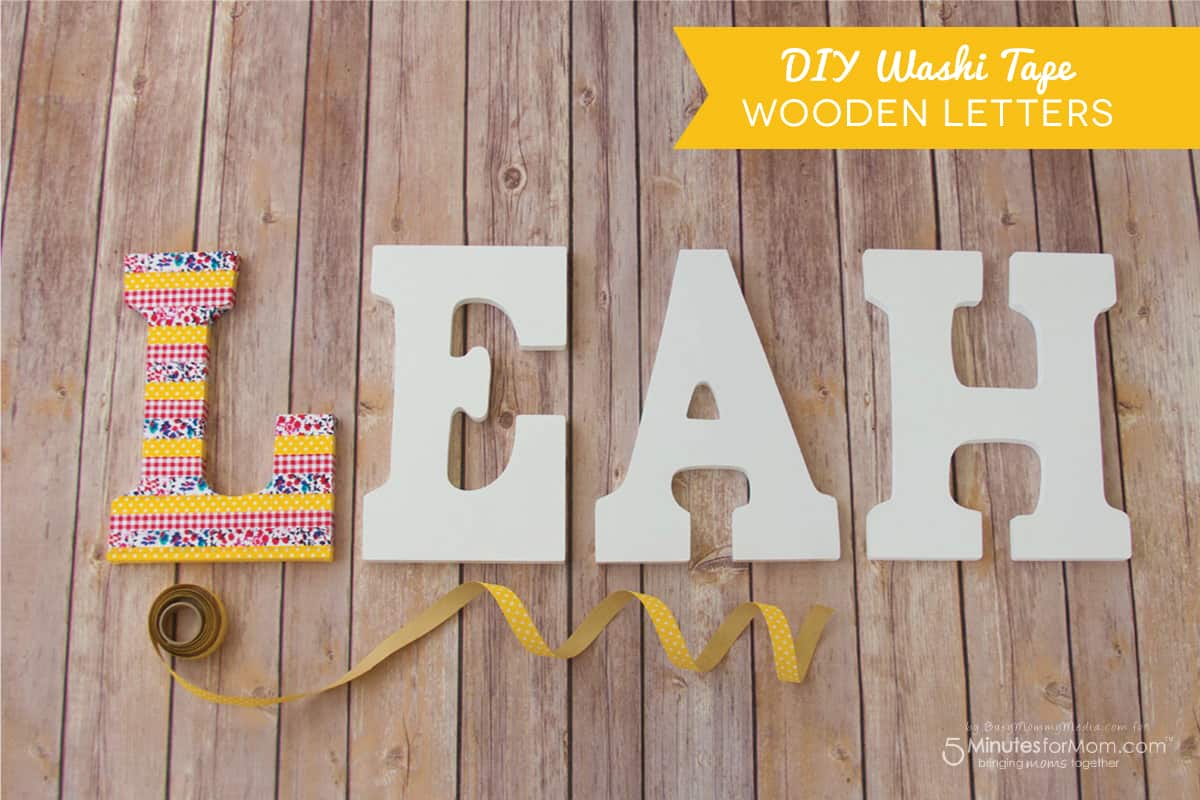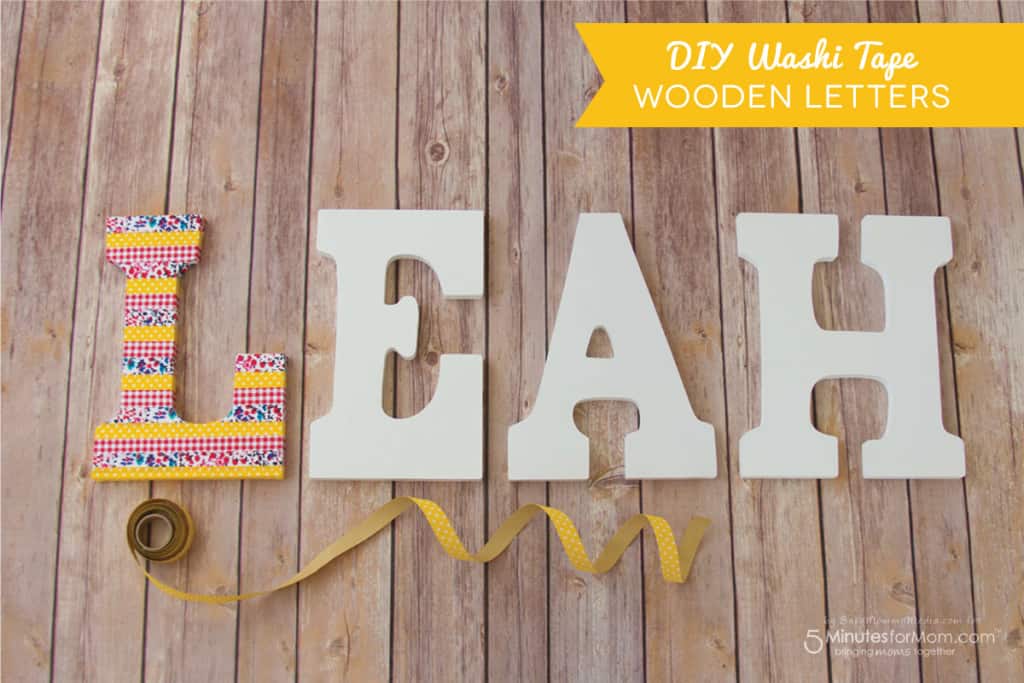 I love quick projects that let me add a personalized touch to my home without requiring me to put my life on hold to finish them. I mean, who has time for that? These cute Washi tape wooden letters took less than an hour to make and they add a fun element to my daughter's bedroom. You can customize your colors and patterns to match your decor and even have older kids jump in and help make this!
My 3 year old daughter watched as I made this and was super excited to put her name up in her bedroom. We made this easy twine wrapped picture frame to display under her name with one of our favorite photos of her in it to really make her room her own.

I love how easy this project is. My older kids could have easily done it themselves. My 8 year old was actually asking for a blue version of his name because he thought it was so much fun so I may put him to work making his own at some point.
I'm not the most artistic person in the world so I love projects that just have a method to them. This one is foolproof and it looks awesome when it is done.
Supplies Needed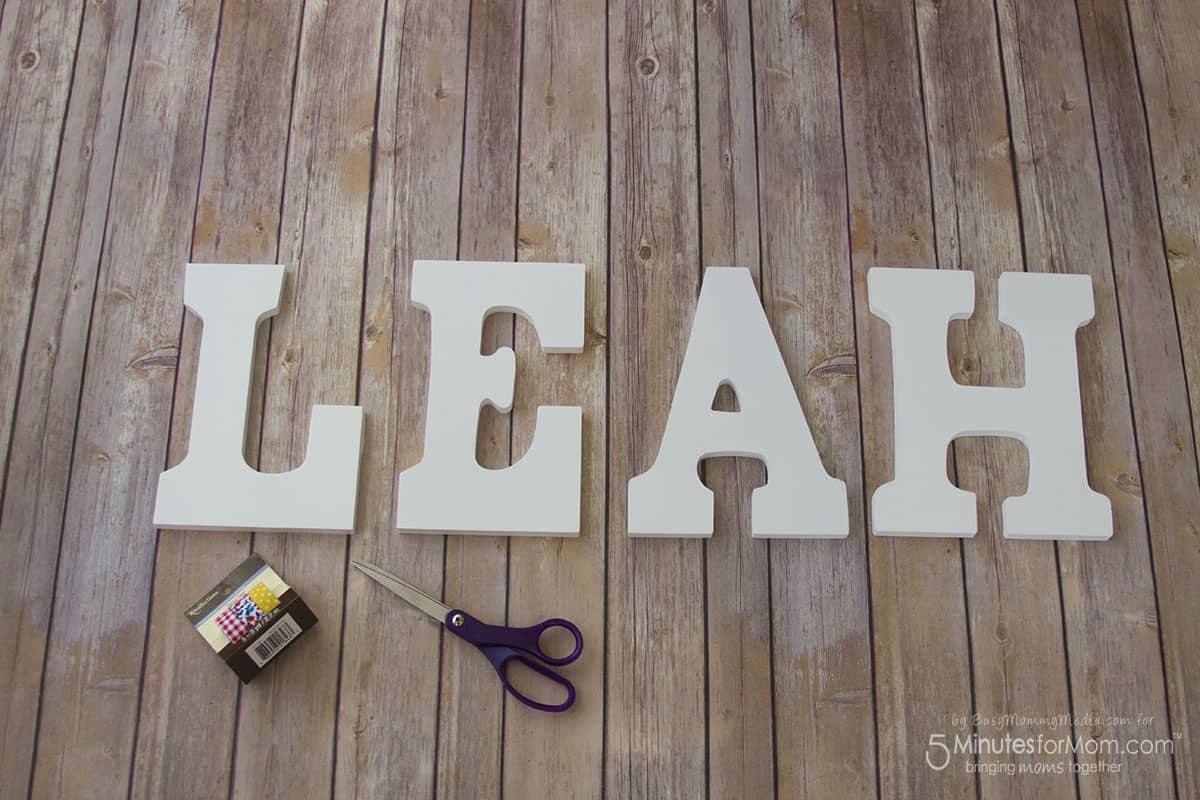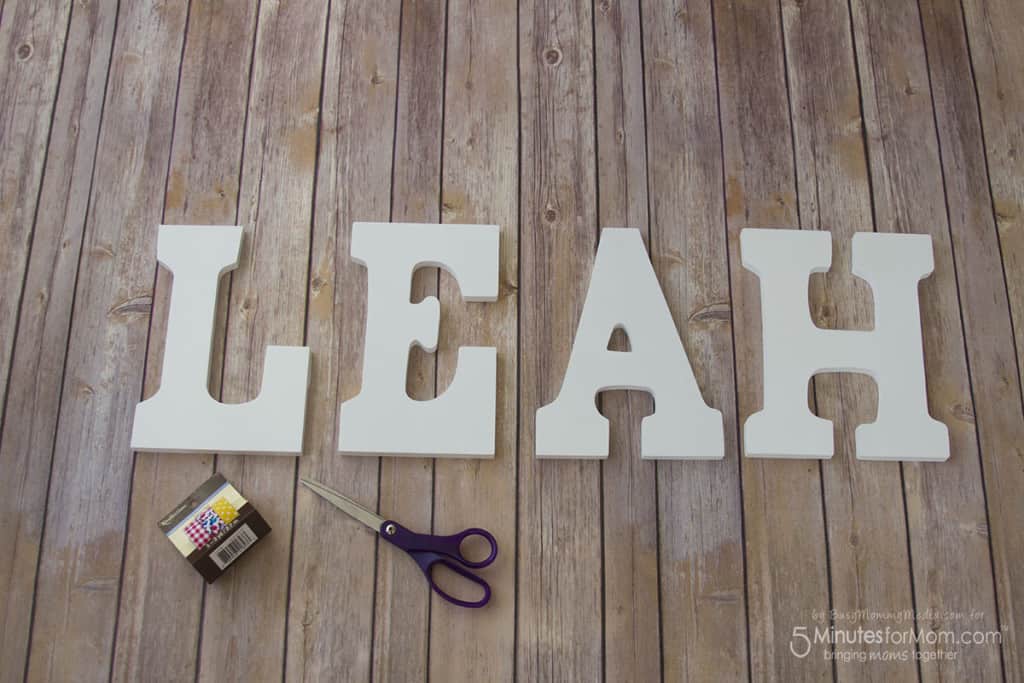 Washi tape – You can use regular Washi tape for this project or I found a fabric version at my craft store that worked perfectly.
Wooden letters – Get creative with this. You could do your child's name, your last name or a word that is meaningful to you.
Scissors – The fabric tape can't be torn so you'll need a pair of scissors to cut it.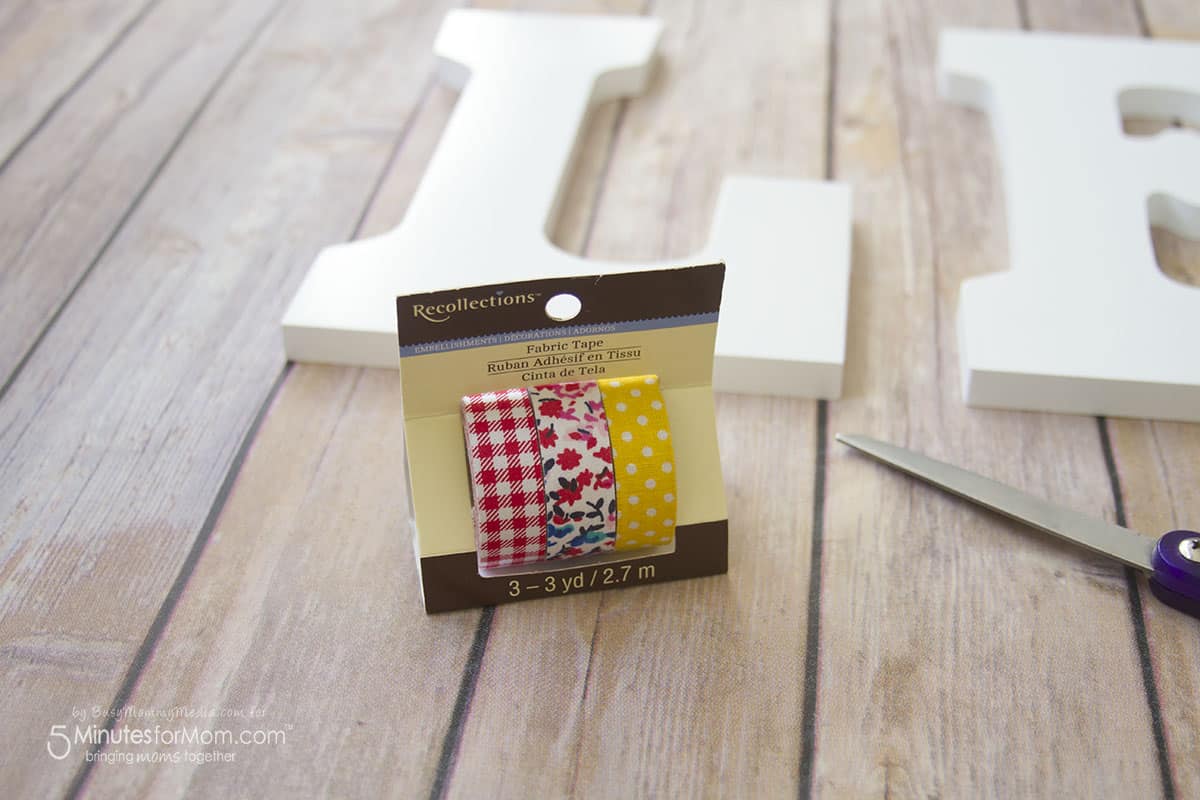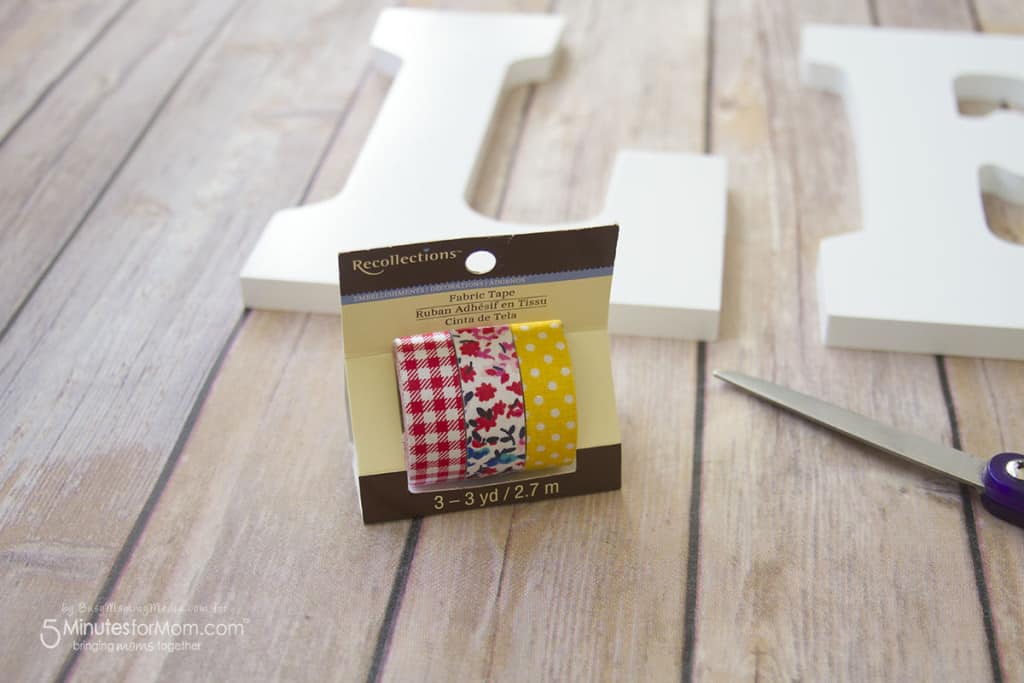 Instructions
This project is super simple. Cut a piece of fabric tape just long enough to cover the width of your wooden letter. Push it down firmly. Continue down the letter until all the exposed wood is covered.
You could change this up a bit. Create vertical or diagonal stripes. Leave some empty space between the Washi tape. Anything goes!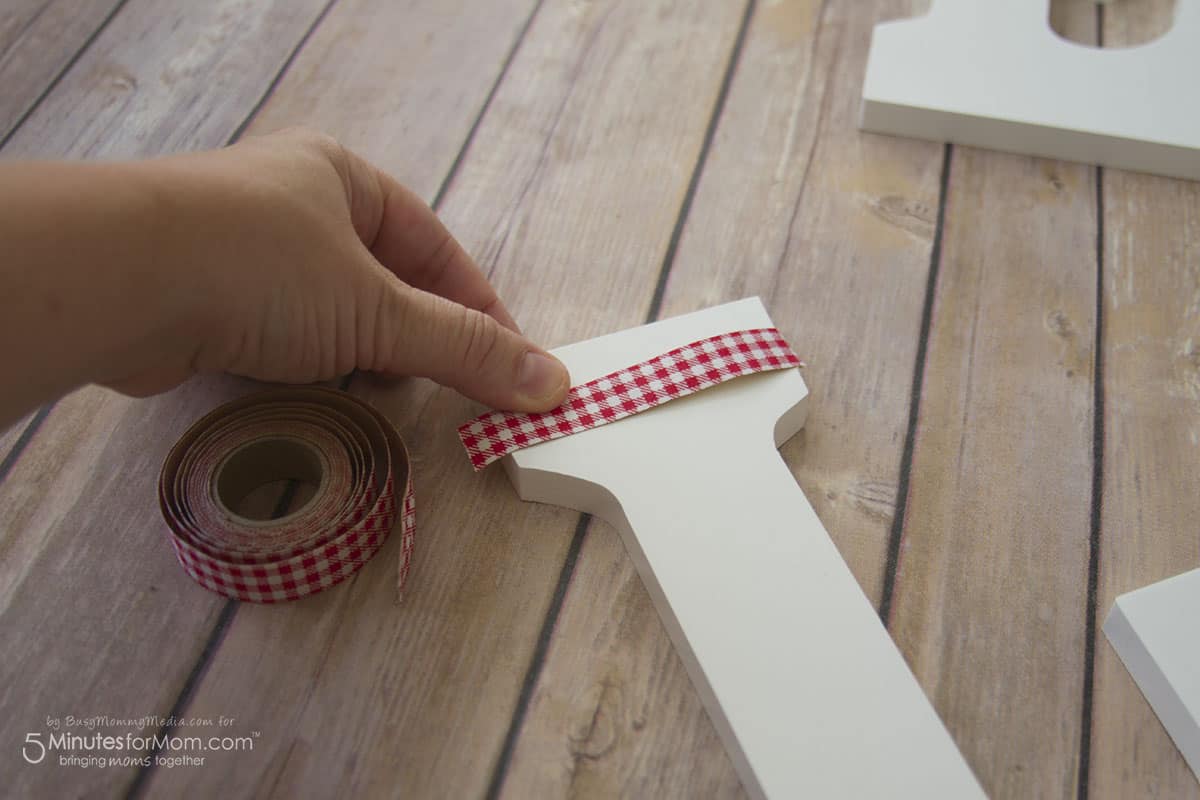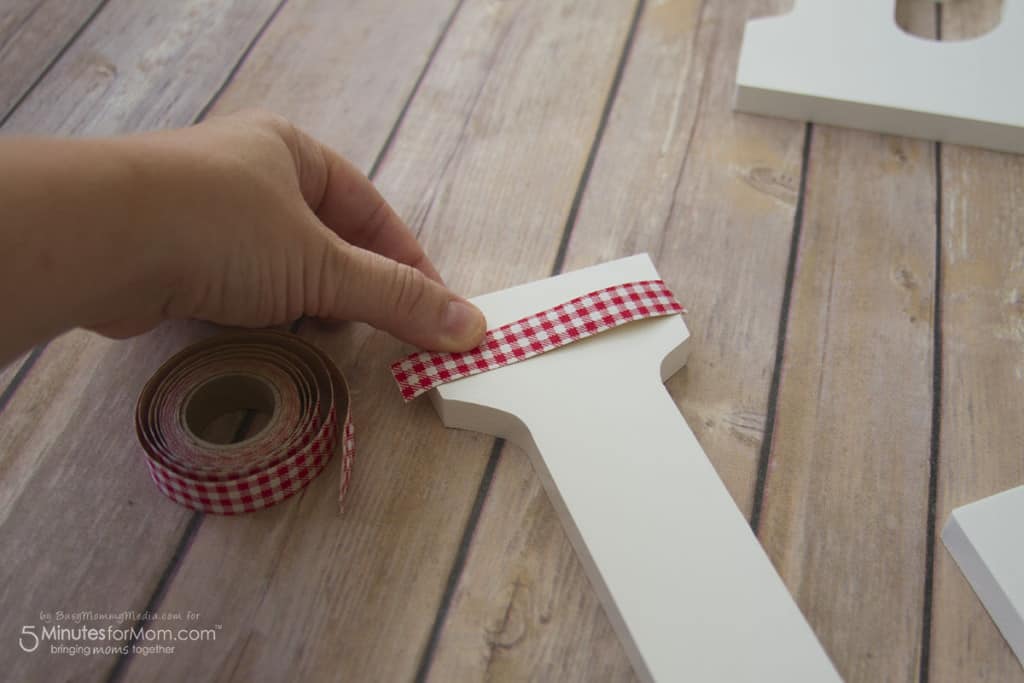 I finished this project off by adding tape to the tops and bottoms so there wouldn't be exposed wood visible once they were hung on the wall.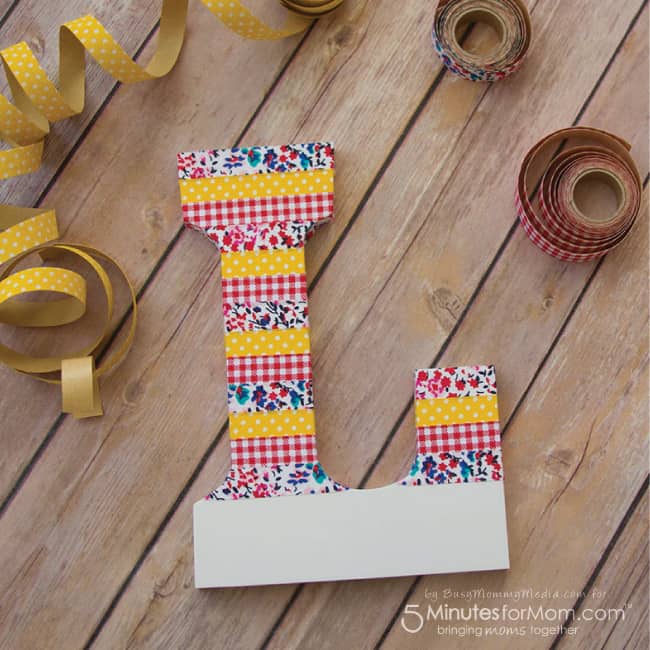 These would make a fun homemade gift for someone or just a fun addition to your home decor!
We'd love a tweet or a pin!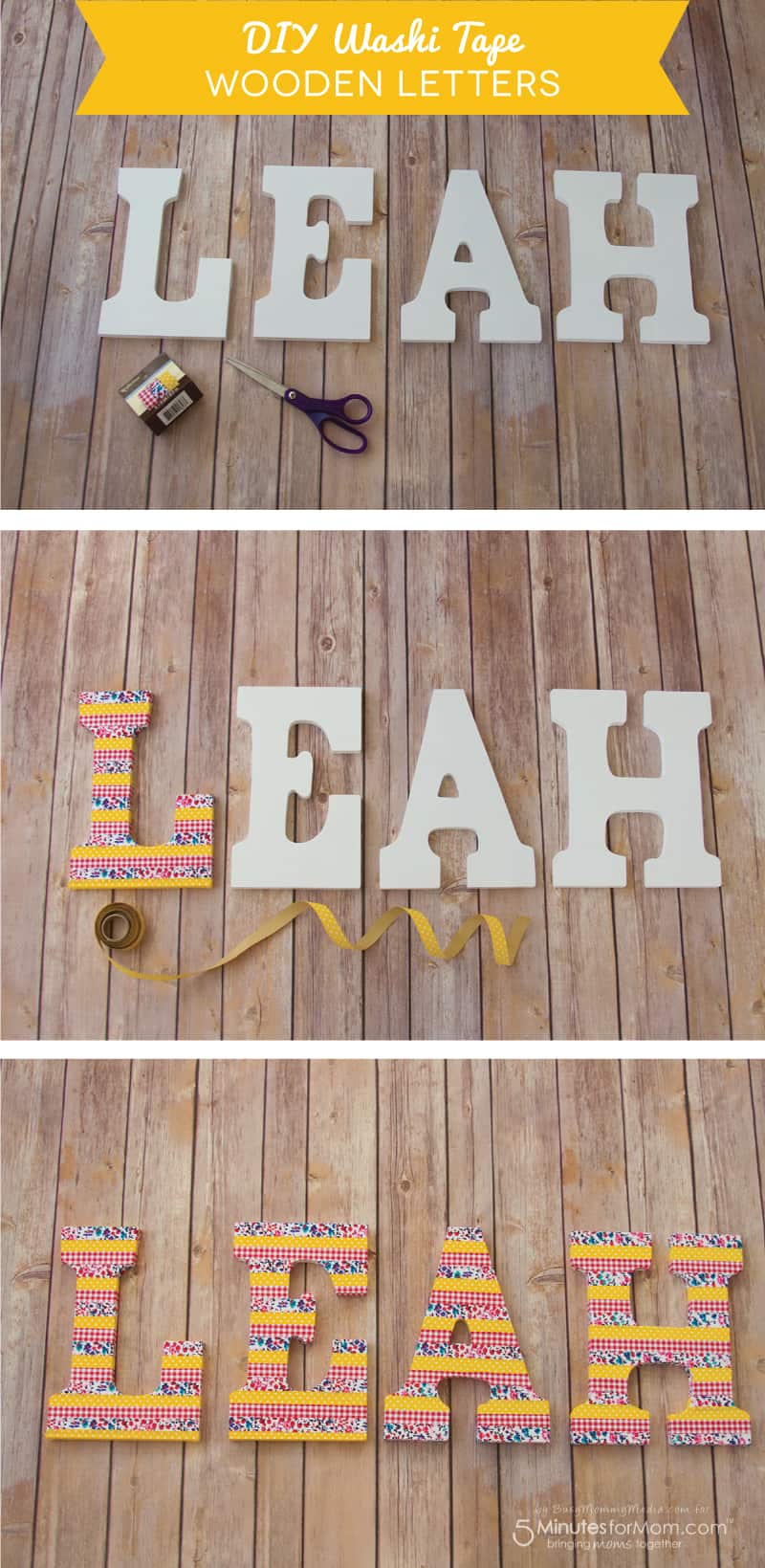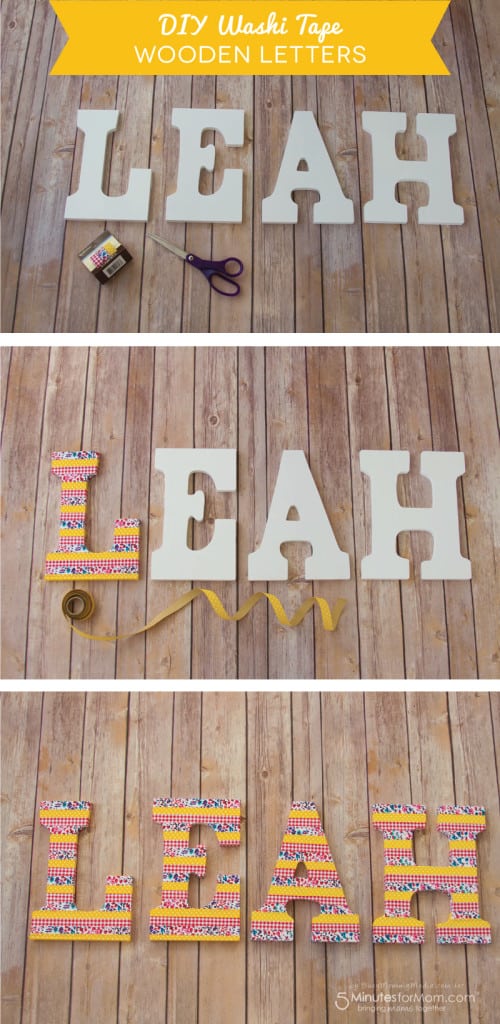 Written by Rachel Lister, owner Busy Mommy Media and contributor at 5 Minutes for Mom. We first published this post on November 3, 2015 and we wanted to share it again with you.
More Holiday Gift Ideas
For more great gift ideas check out our Holiday Gift Guide.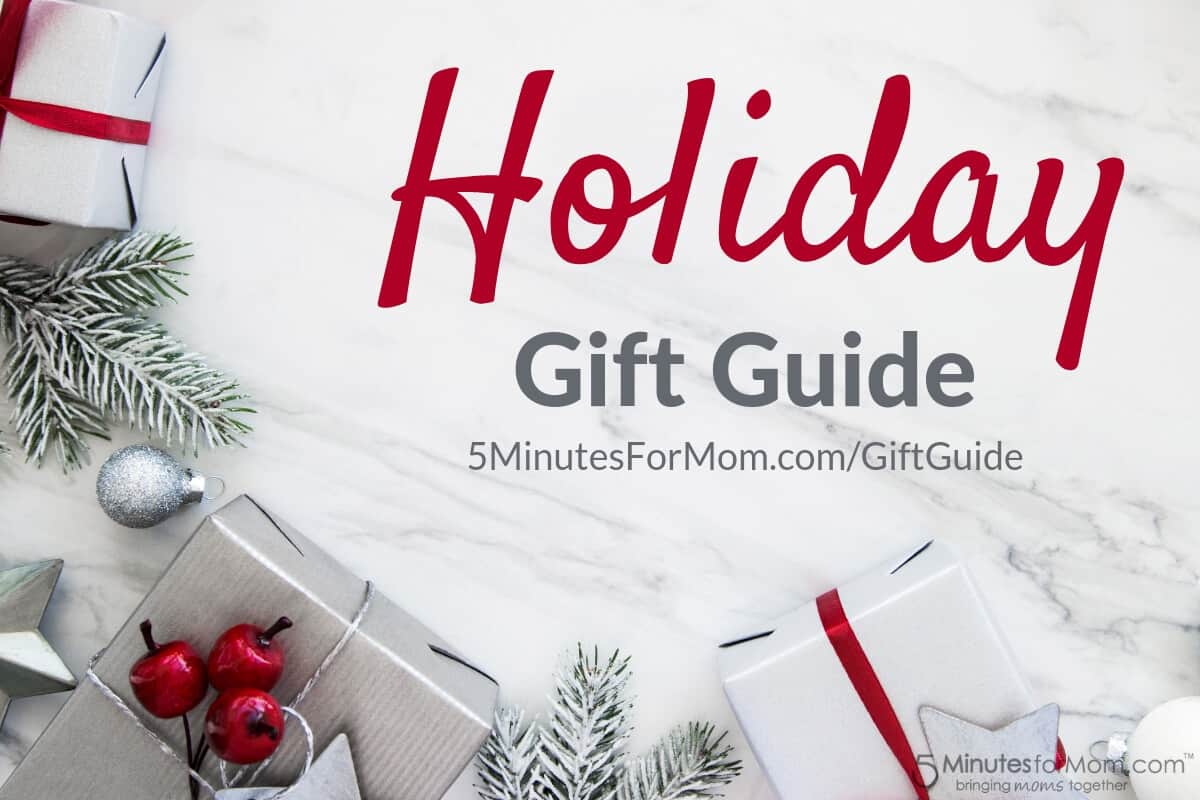 Holiday Giveaways
Enter to win these holiday giveaways…
$50 Amazon Gift Card from HueTrition – US Only
smarTfold 500 compact folding 7-in-1 tricycle by smarTrike – Canada Only
And you have 4 chances to win a Testors Craft Prize Pack worth $50 – US Only
Plus… in each of our 4 parts in our Holiday Gift Guide, we are giving away a $50 Amazon Gift Card. For a total of $300 in Amazon Gift Cards. Open to BOTH US and Canada.
You can enter to win more $50 Amazon Gift Cards in our Holiday Gift Guide for Women, Holiday Gift Guide for Men, Holiday Gift Guide for Kids and Teens, and our Holiday Gift Guide for Stocking Stuffers.