This post may contain affiliate links. Read my disclosure policy here.
It's the most wonderful time of the year… but, also a very stressful one. Cooking, decorating, and the dreaded store lines: it can all be so overwhelming trying to pick the best gifts, especially if you have a toddler in the house. The transition between baby and kid is a tricky one but fear not, we have a fantastic holiday toddler gift idea from smarTrike, and one that you'll love using too.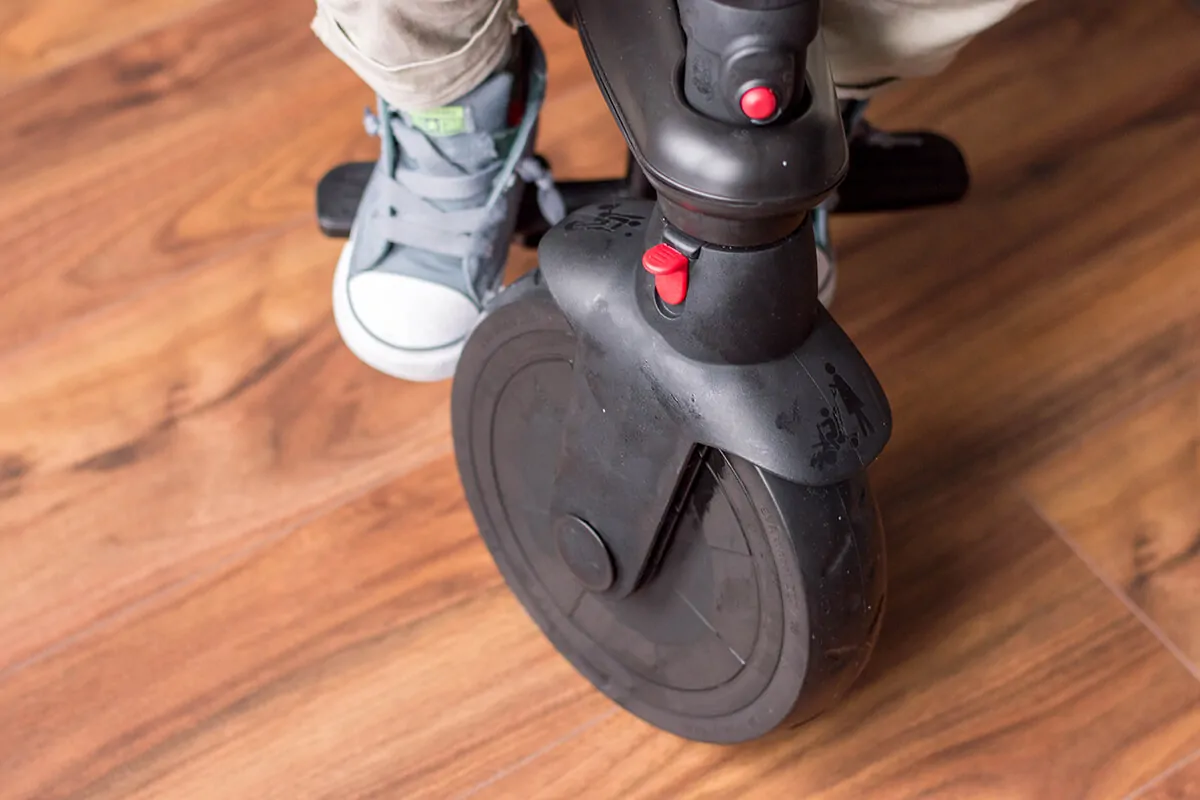 This post is sponsored, so extra thanks for reading and sharing.
Take a look at your Christmas list: who's the hardest person to buy for? Is it your spouse, whom you've been with forever? After years of being together, how can you remain original and unique?
What about that aunt who seems to buy everything for herself?! How can you surpass her high tastes and expectations?
But wait… there's one more person. They're cuddly, full of energy, and learning new things every day.
Yup, you got it. What do you get your toddler for Christmas?!
What's amazing about the toddler phase is that they're fascinated by so many things. We love picking out gifts for kids, and toddlers are especially fun at Christmas. For many, the holiday season is a time to let their toddler's imagination soar. The idea behind Santa and his Christmas magic is something that we love to encourage.
So how can we make those moments more memorable? The perfect holiday toddler gift is a) of great quality and also, durable – double points if it can last for years b) encourages play and getting outside (Let's get off those screens!), and c) super-duper adorable.
Well, everyone – we've got the solution.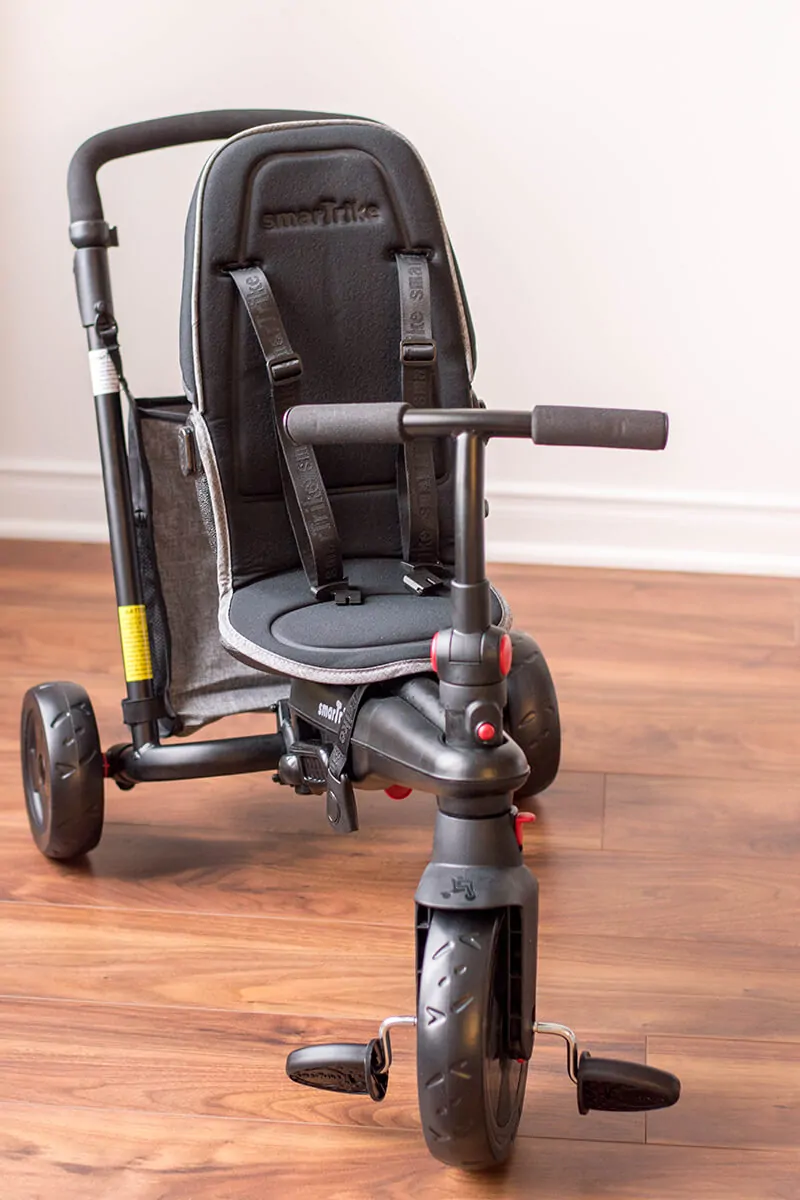 Why we Love smarTrike and the smarTfold 500
The smarTfold 500 is a compact folding trike by smarTrike. It's an impressive 7-in-1 tricycle that's perfect for families on-the-go. It folds up and is so easy to transport. Personally, I can place it in my car trunk without a single thought. There's no stumbling, fumbling, or making a mess. Just fold and go!
When weather permits, I'm all about getting outdoors. The smarTfold 500 makes for the perfect holiday toddler gift because it's a sheer reminder that after Christmas, spring is only a few months away.
My little one is full of curiosity and spunk. When he laid eyes on his new smarTfold 500, he was extremely excited, to say the least.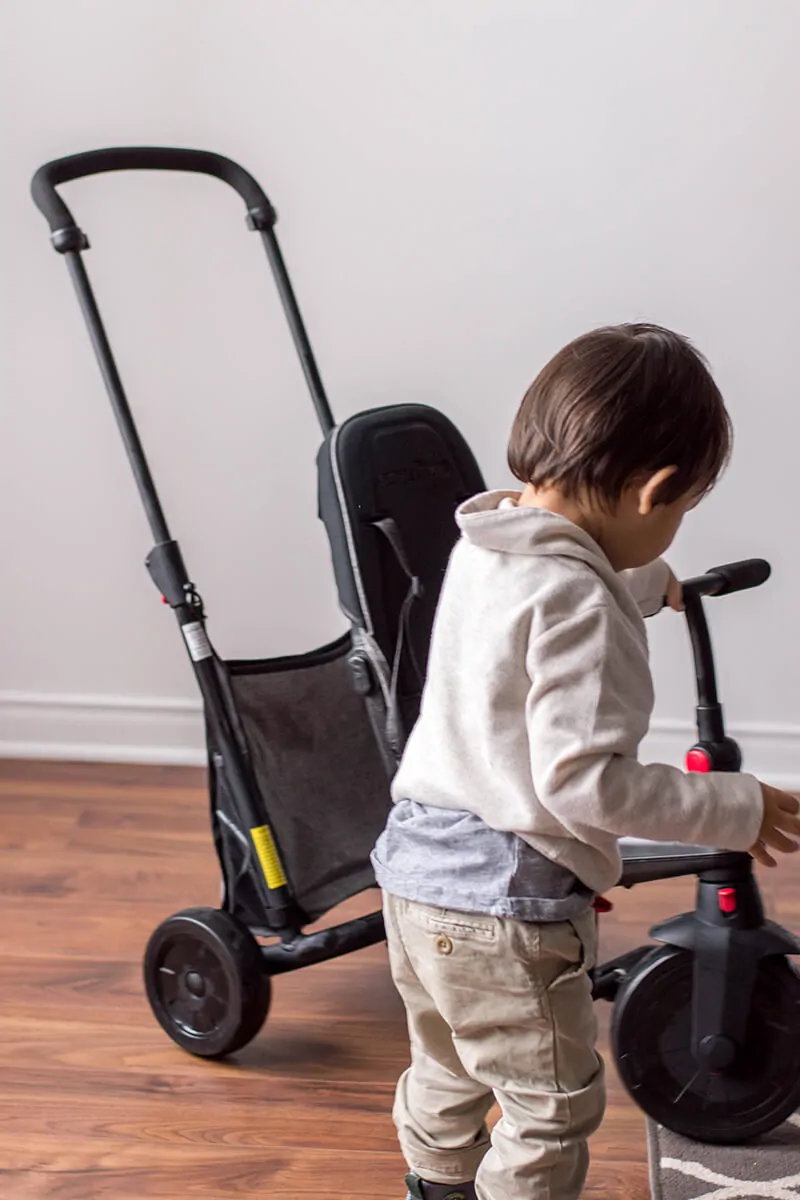 Here are a few reasons why we both love it so much:
1. Convenience is Key
I am all up for something that will grow with my little one. The smarTfold 500 can be used for infants as young as 9 months old. It starts off with a parent handle so you can push the trike and adapts into a toddler tricycle as they grow more independent. It provides the incredible value of year-round use. I'm ecstatic that it'll grow with my son until he reaches the 36-month mark. The sun canopy is also the perfect addition for extra sunny days.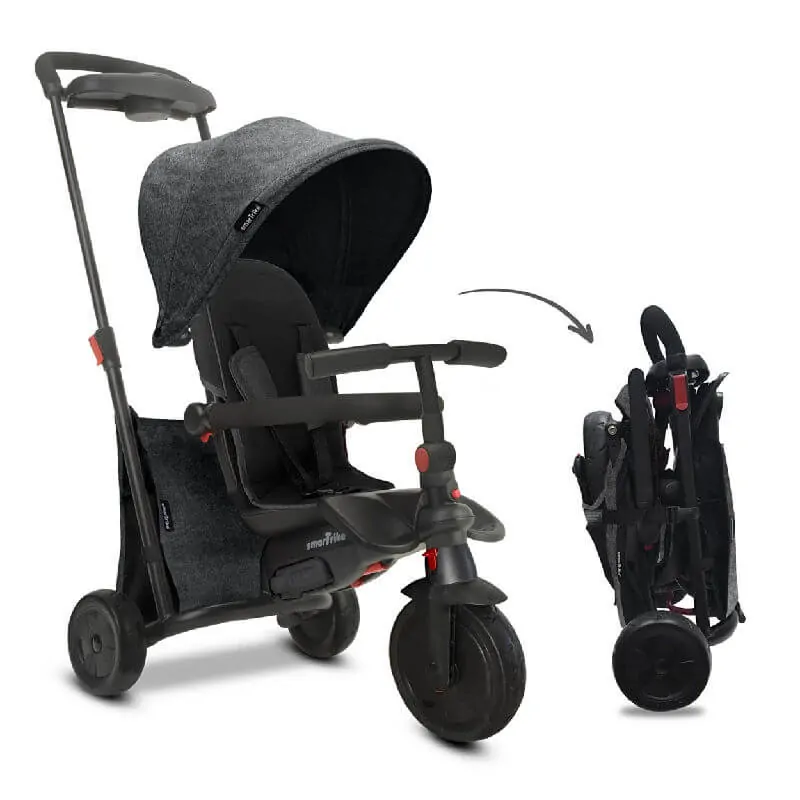 2. It's All in the Details
When we opened our smarTfold 500 trike, we were so amazed with its quality and durability and it was so easy to steer. The wheels are large and sturdy, offering a smooth ride. The seat boasts a Y harness belt, ensuring that my toddler is safe and secure during all of our adventures.
3. Easy-Shmeasy
Putting this trike together was a breeze: no tools needed! The wheels snapped into place effortlessly. Also, I can't get over how compact it folds and how easy it is to store.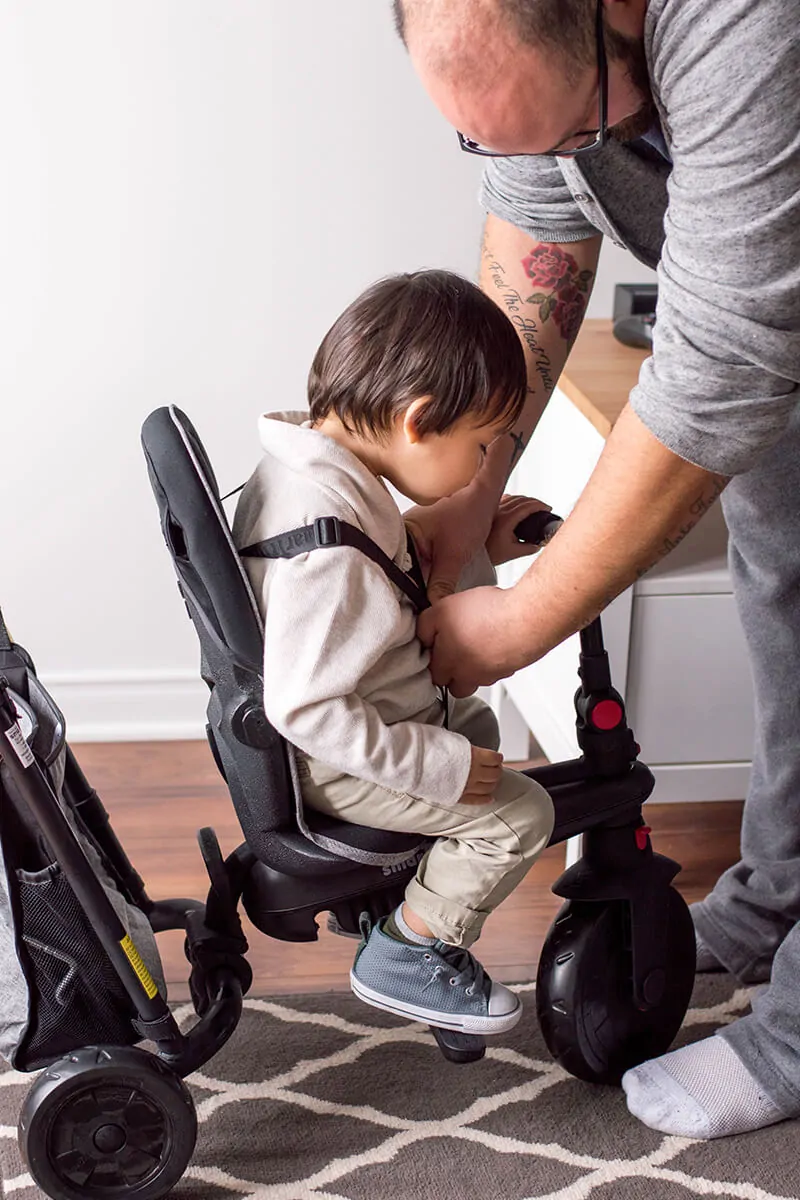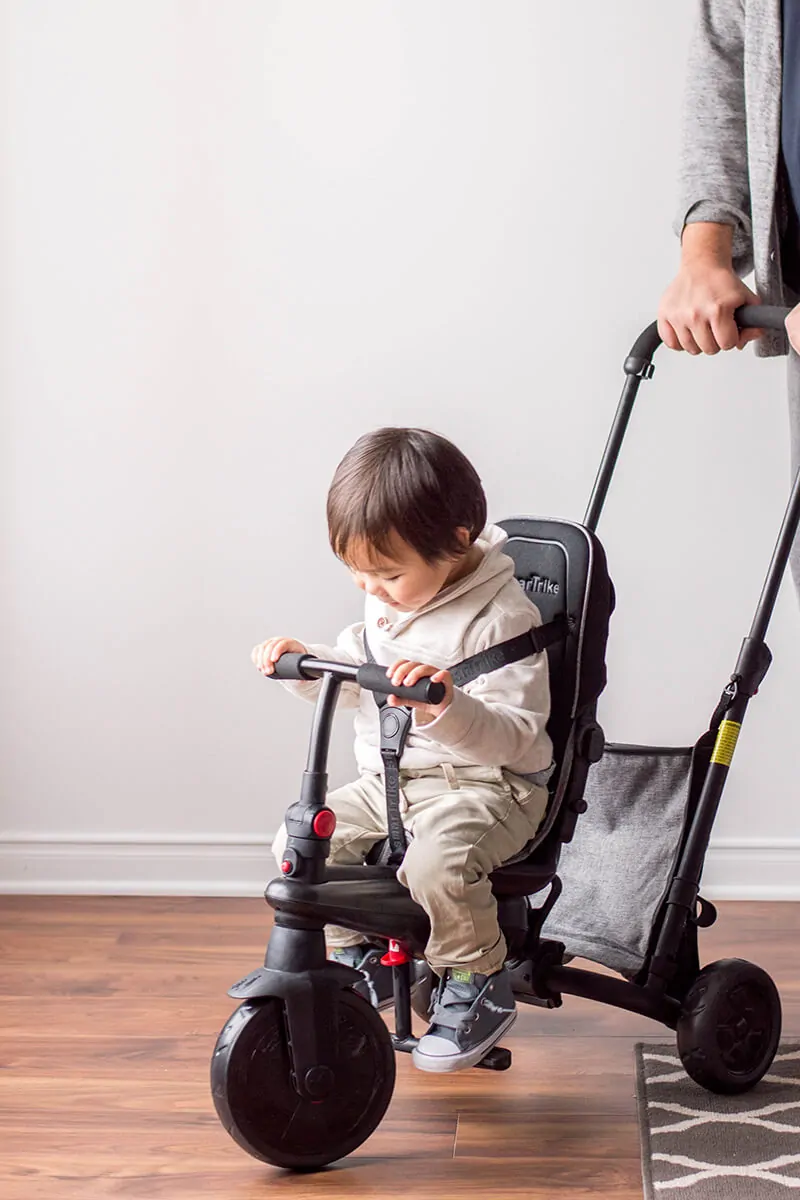 4. Getting Bike-Ready
Since the smarTrike grows with your toddler, it gets him/her ready for "big kid" bikes. Once toddlers hit 24 months, you can fold up the footrest, insert the pedals and teach them how to ride and control the tricycle by themselves. I love that they can practice riding with the training pedals while being pushed along by an adult. When they get confident pedalling you can easily switch control over to them with a quick click so they can take total control over where they're riding to. Best bit though is that at any point you can decide to switch between the two different modes and return to navigating the trike yourself. Very handy when crossing the street or heading to the mall.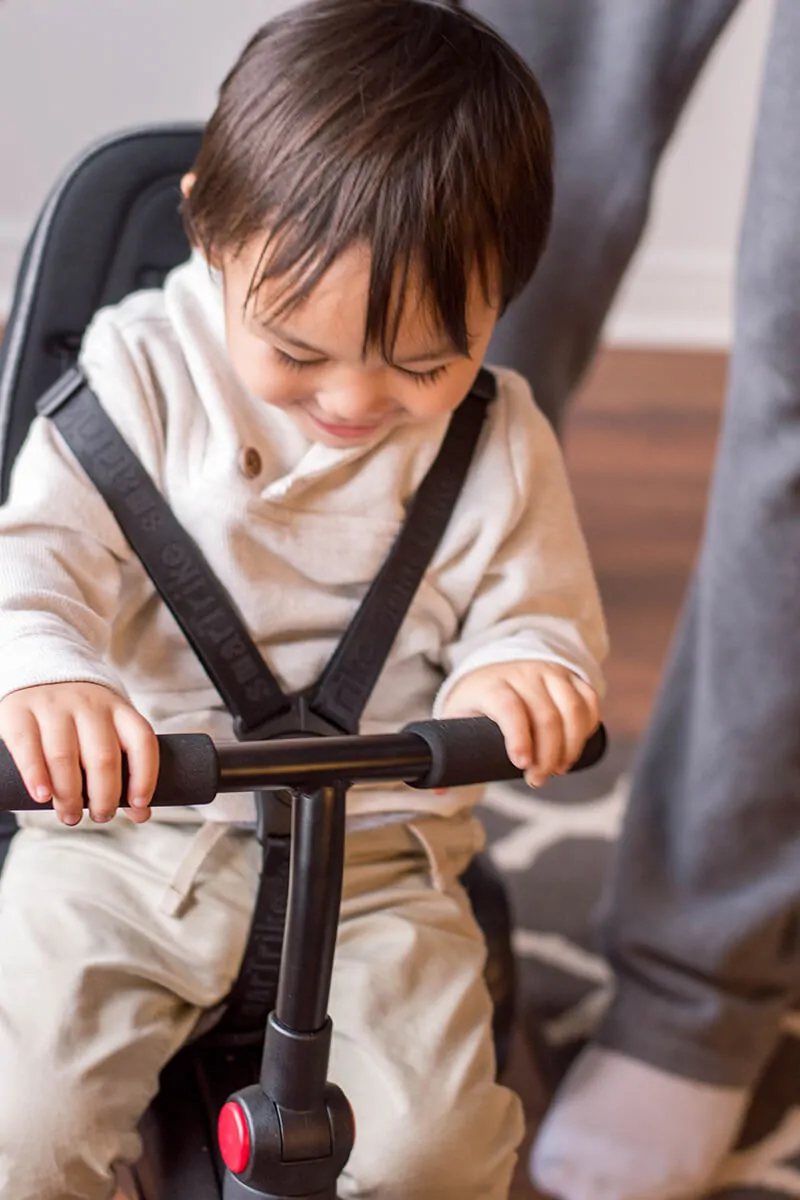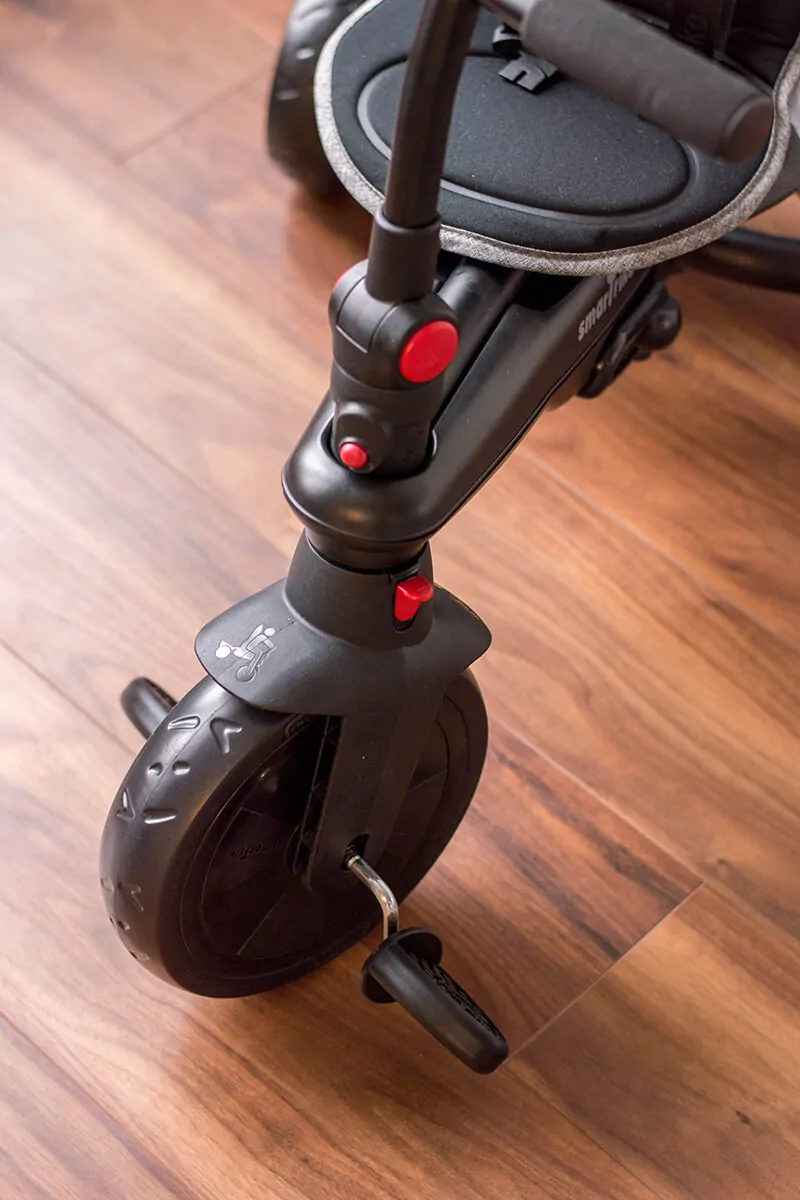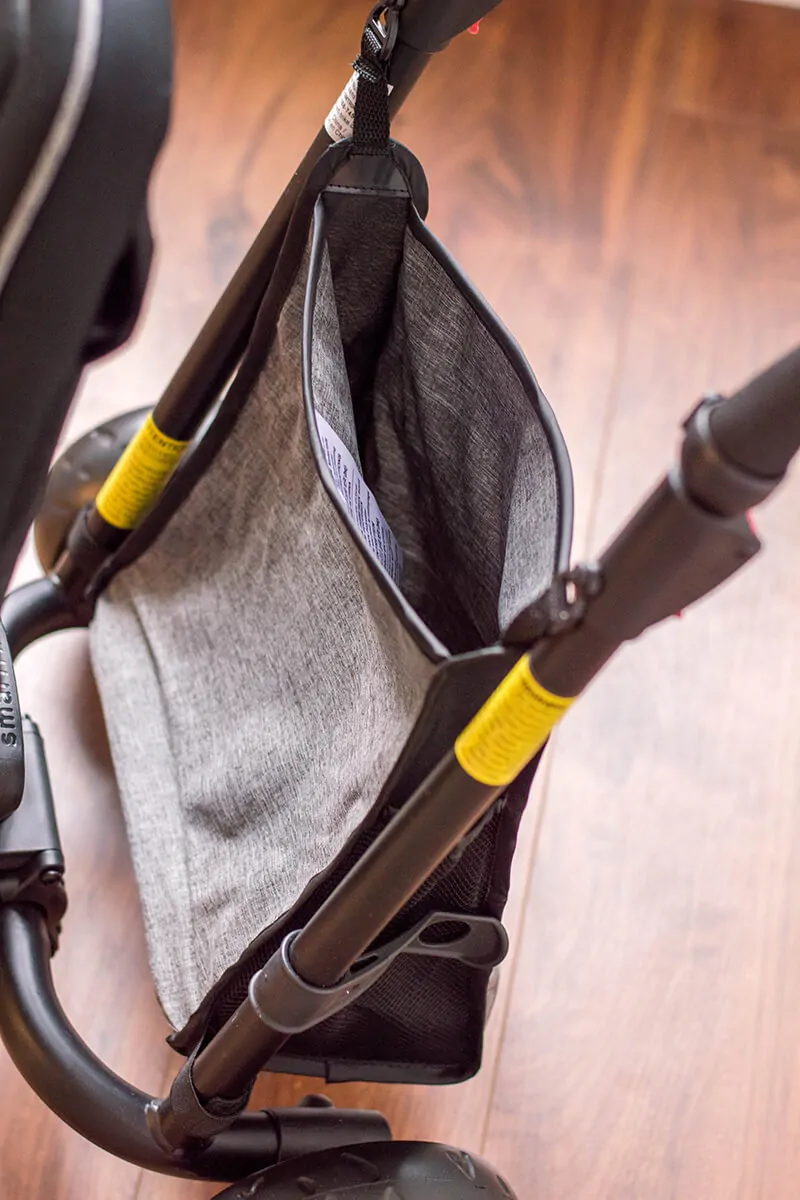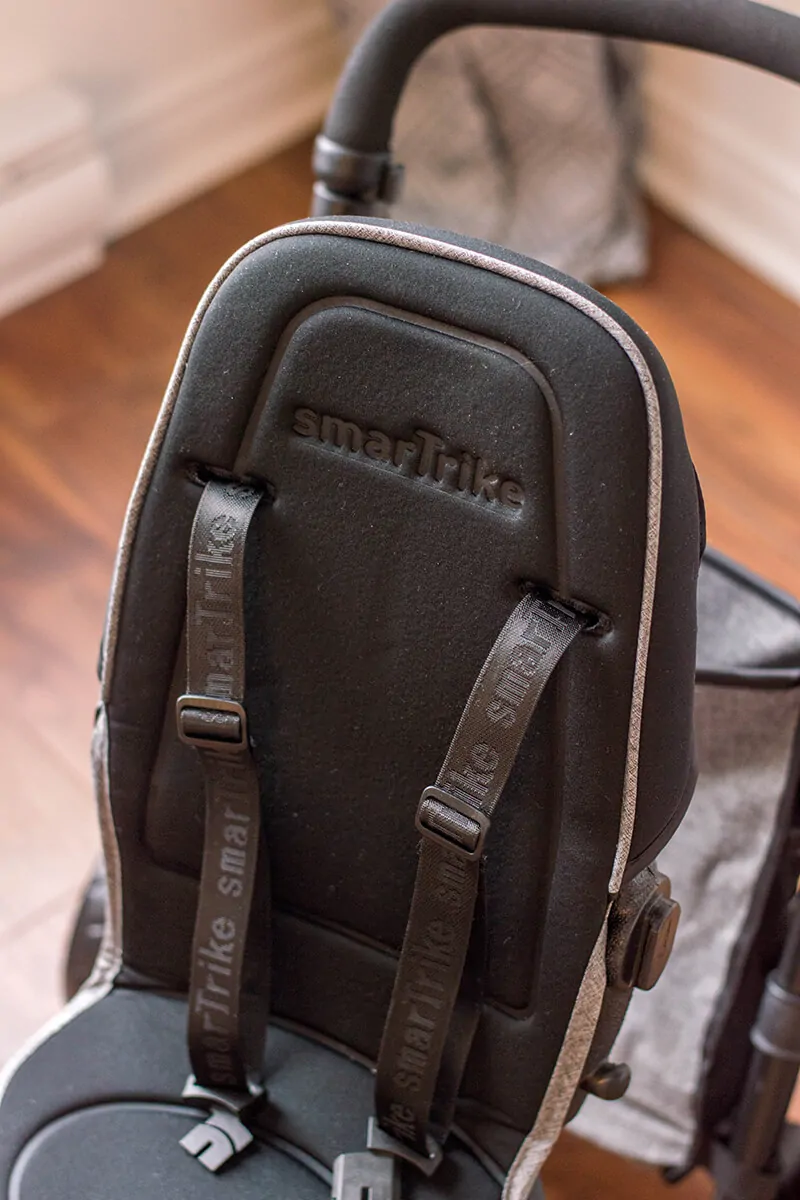 5. It's Epic!
I mean, come on, what kid wouldn't want a trike for Christmas?!
I often talk about my winter blues on Instagram. The colder season tends to give me cabin fever, where intense snowfalls keep us indoors. But knowing that we have the coolest trike waiting to be used once it all melts away makes this winter a not-so-blue-one.
Tell me, what features do you love most about the SmarTrike 500? Do you think it's the perfect holiday toddler gift?

Pin it for Later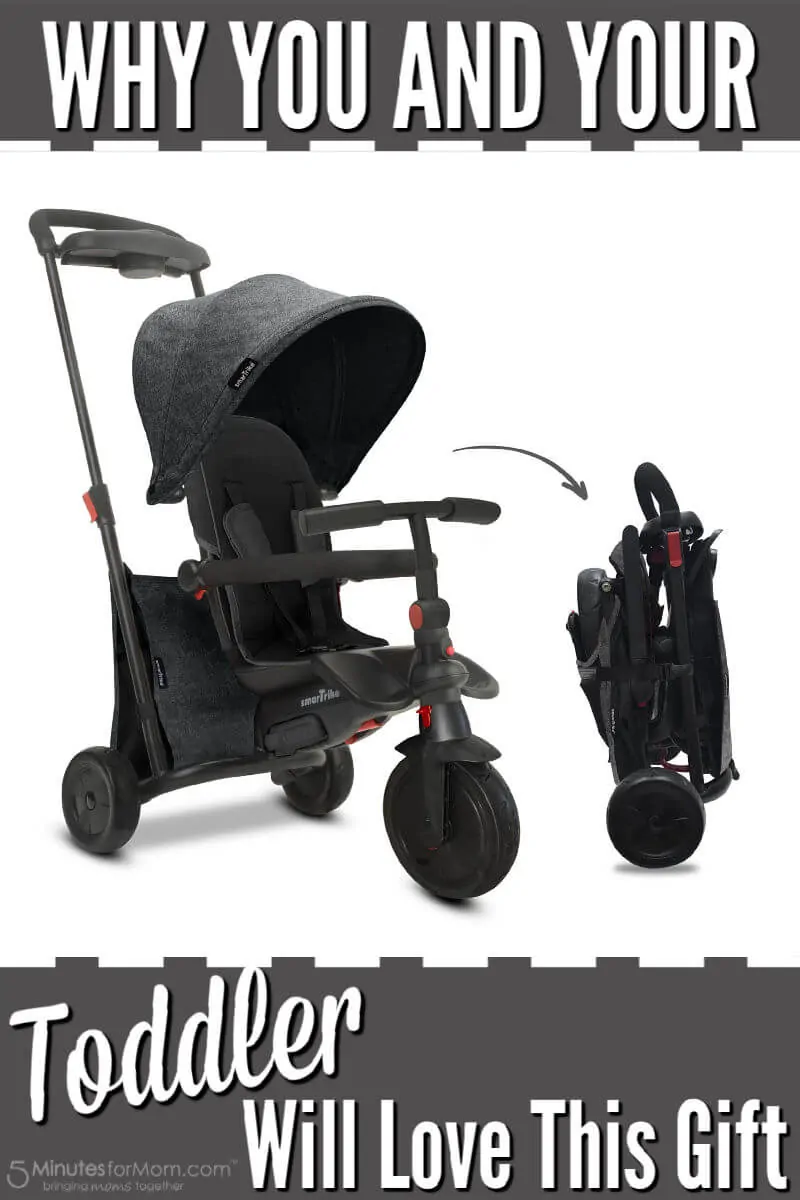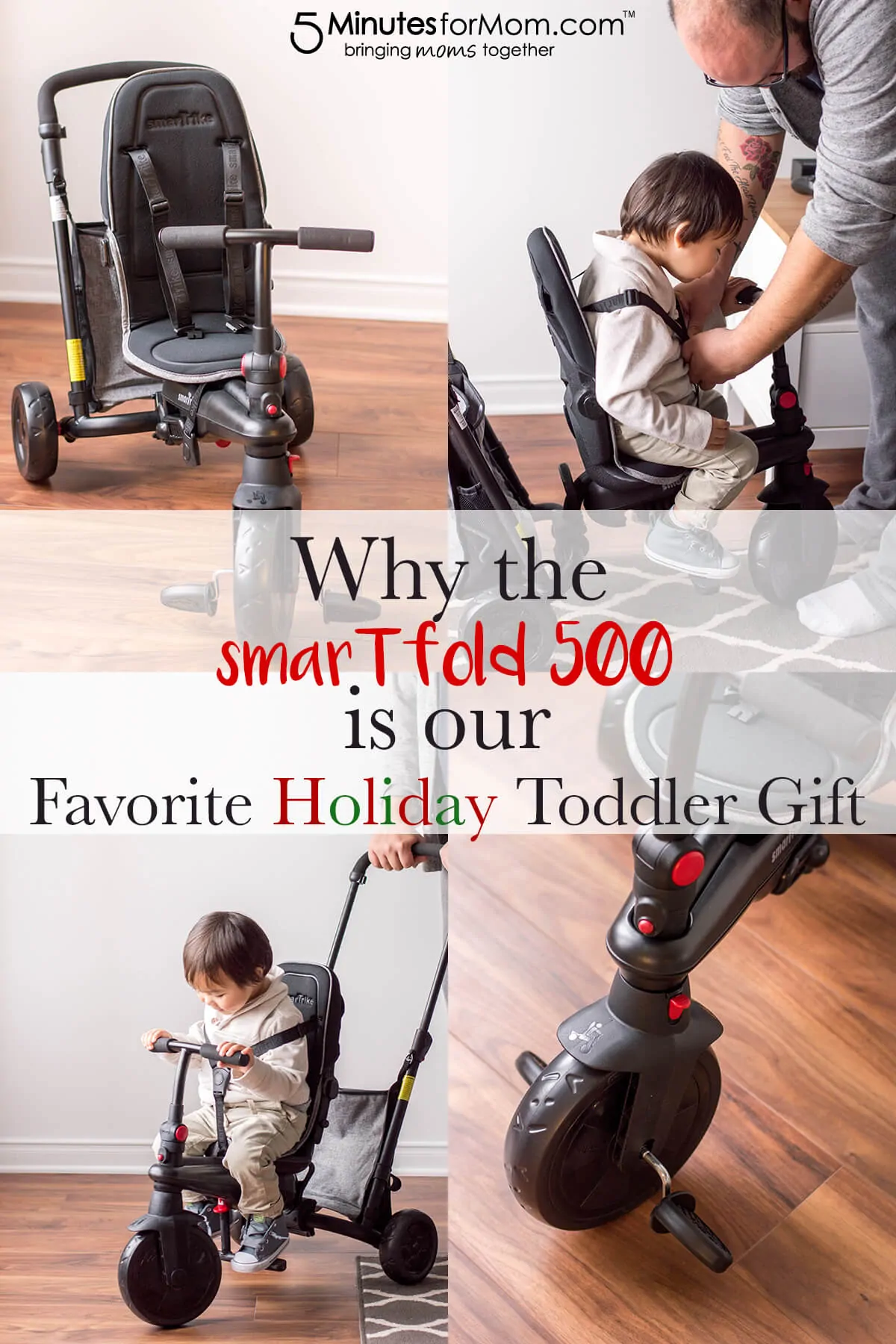 Disclosure: This post is sponsored, so extra thanks for reading and sharing.
Written by Lisa Favre, contributor at 5 Minutes for Mom
Talk with us: @5minutesformom and Facebook.com/5minutesformom
Pin with us at pinterest.com/5minutesformom
Holiday Gift Guide
Find fabulous Christmas gift ideas in our Holiday Gift Guide.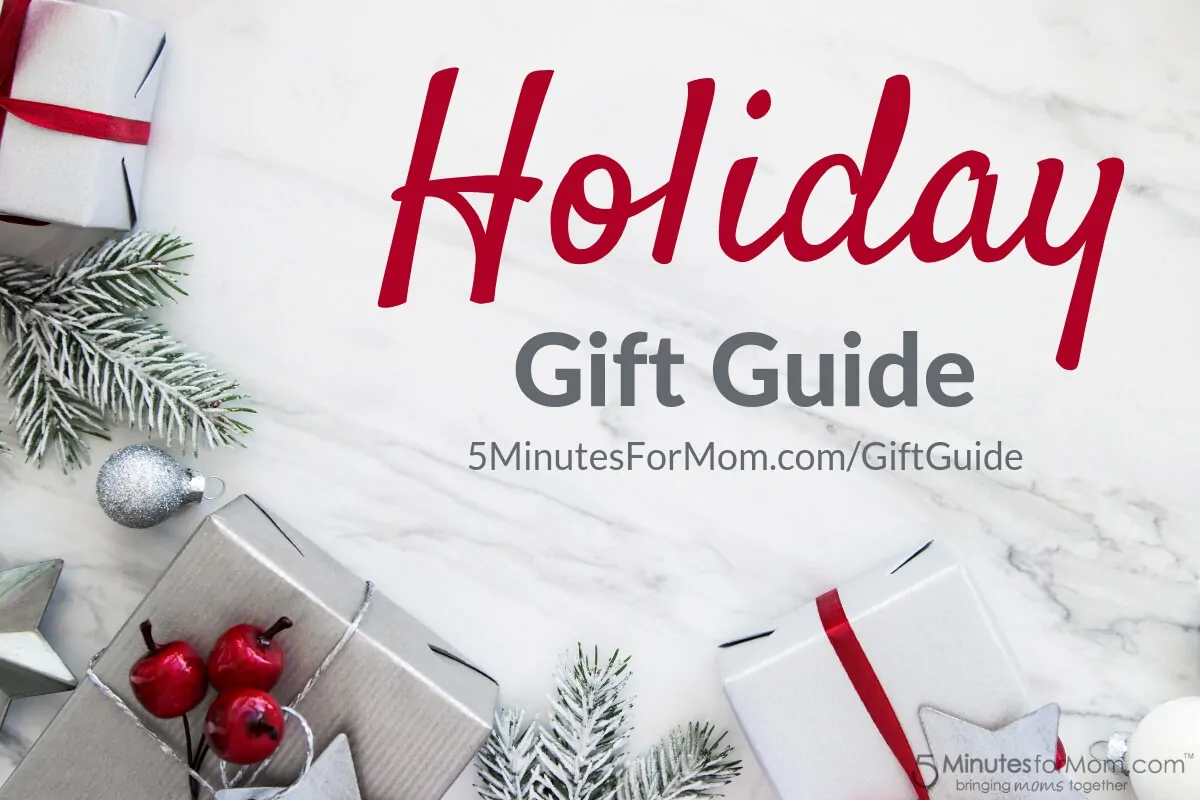 Holiday Gift Guide for Women, Holiday Gift Guide for Men, Holiday Gift Guide for Kids and Teens, and our Holiday Gift Guide for Stocking Stuffers.