Rice Krispies treats are an all time favorite dessert. Whether you ate them growing up, or serve them to your children now, everyone loves them. Instead of "Plain Jane" treats, why not try making one of these awesome recipes for traditional Rice Krispies Treats with a twist.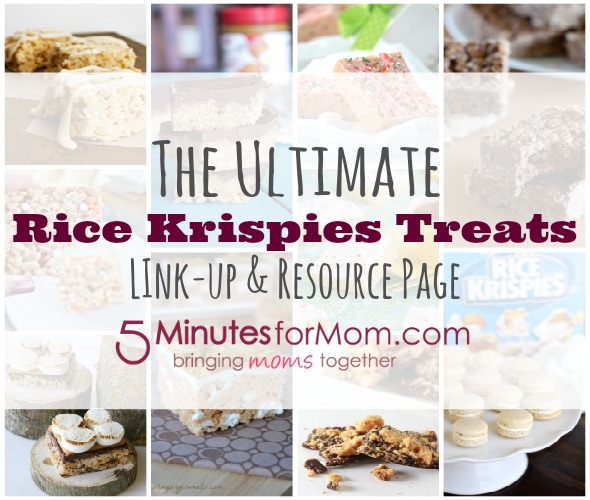 Since we all love Rice Krispies Treats, we've decided to collect and share our recipes with you. Not only are we sharing our Rice Krispies Treat recipes, we've also found some of our favorite blogger recipes and created a top 10 list of Rice Krispies Treats!
As if 10 amazing blogger recipes, and our own 5 Minutes For Mom recipes weren't enough, we are opening it up to you with The Ultimate Rice Krispies Treat Link-Up so you can share your favorite recipe as well.
So pull up a chair, sit back, and spend some time looking through these amazing mouth-watering recipes!
Check out our Top 10 Blogger Rice Krispie Treat Recipes of 2013.

5M4M Rice Krispies Treat Resources:
How to Make Rice Krispies Treats When You're 4 Years Old
Rice Krispie Treat Sparklers
Cookies & Cream Rice Krispie Treats
Ultimate Summertime RKT Challenge
Ultimate Summertime RKT Challenge Winners
Rice Krispie Frozen Banana Treats
Silly Face Treats
Rice Krispie Treat for One
Rice Krispies Earth Pops
Top 10 Rice Krispies Treat Blogger Recipes of 2013
Rice Krispies Toy-Inspired Recipes
As part of the Rice Krispies Treats for Toys holiday program, we made a Rice Krispies Robot. For this Rice Krispies Robot recipe and more toy shaped ideas, check out our post, Rice Krispies Treats Turn into Toys.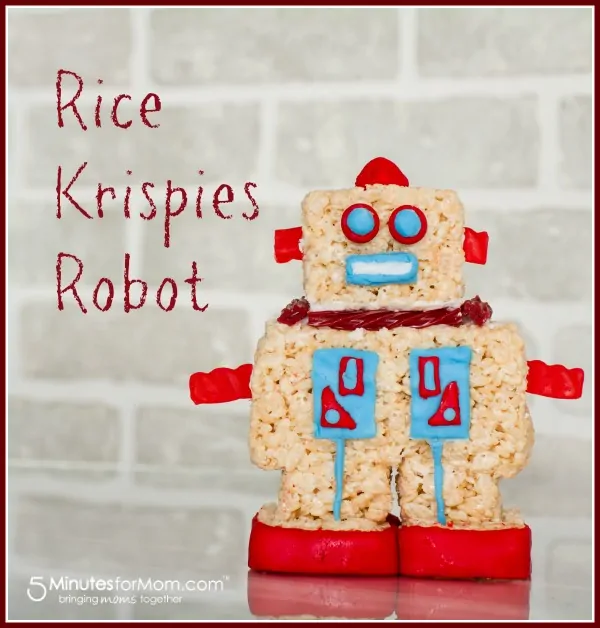 More Recipes to Make with Your Kids on Pinterest