This post may contain affiliate links. Read my disclosure policy here.
We had great fun creating toy-inspired Rice Krispies Treats for the Kellogg Canada charitable #TreatsForToys program. Over the holidays, Kellogg Canada donated $20 to the Salvation Army for each toy-inspired treat uploaded to RiceKrispies.ca The Salvation Army, in turn, used the donations to buy toys for children in need. (Please note that we were part of a promotional campaign with Rice Krispies.)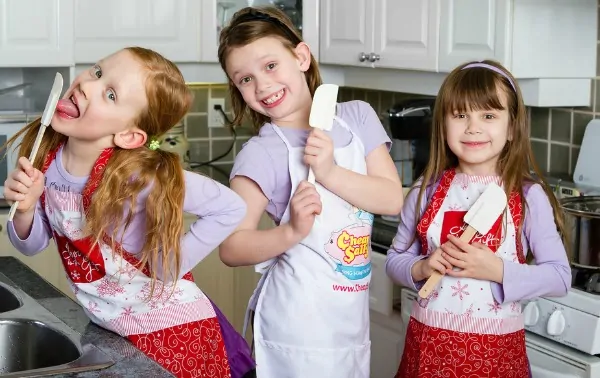 Julia, Sophia and Olivia demonstrate how to make a Rice Krispies Treats Princess using this Rice Krispies Princess recipe in this fun video.

THE ORIGINAL RECIPE for Rice Krispies Squares
50 ml (1/4 cup) margarine or butter
250 g 1 package regular marshmallows
2 ml (1/2 tsp) vanilla extract (optional)
1.5 L 6 cups Rice Krispies cereal
Melt the margarine in a large saucepan over low heat.
Add marshmallows, stir until melted.
Remove from heat.
Add remaining ingredients and stir.
Spread mix out into a buttered pan and press down firmly.
Steps To Make A Princess Rice Krispies Treat
Make one large pan of Original Recipe Rice Krispies Squares.
Cut out shapes to form into Princess: circle for the head, two small rectangles for the arms, square for the upper body, and rounded skirt shape with flat bottom for the skirt and lower body.
Place shapes on a cookie sheet and use icing to secure pieces together to form princess.
Get creative and decorate. Hint… using fondant icing for a smooth dress.
See our #TreatsForToys posts at
For more ideas and to add YOUR own Rice Krispies Treats Recipes, visit our Rice Krispies Treats Resource Page.