This post may contain affiliate links. Read my disclosure policy here.
This holiday season, Kellogg Canada is donating $20 to the Salvation Army for each toy-inspired treat a Canadian uploads to RiceKrispies.ca. The Salvation Army is, in turn, using the donations to buy toys for children in need. (Please note that this post is part of a promotional campaign with Rice Krispies.)
It is the last day of school before the Christmas break — and that means we will get to answer the questions, "How much longer 'til Christmas???" and "Can't we just open one present today???" all.day.long.
So, if you want a fun way to keep your kids entertained while they wait for the big day, grab a box of Rice Krispies and a bag of marshmallows and help out families in need.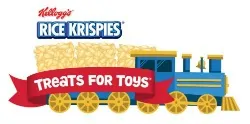 The Treats for Toys program that Kellogg's Rice Krispies and The Salvation Army are running is a wonderful, easy opportunity to help parents and kids have fun together, while helping other families who are in need financially this holiday.
You and your kids can make one of the toy-inspired recipes on the Rice Krispies website, or come up with your own creation.
Earlier this month, our girls helped out with the Treats for Toys program and we made a Rice Krispies Princess.
But this week, the boys in the house got into the Rice Kripies Treats action and made a Rice Krispies Treats Racecar. Yes, my son and our dog were my very enthusiastic – and hungry – helpers.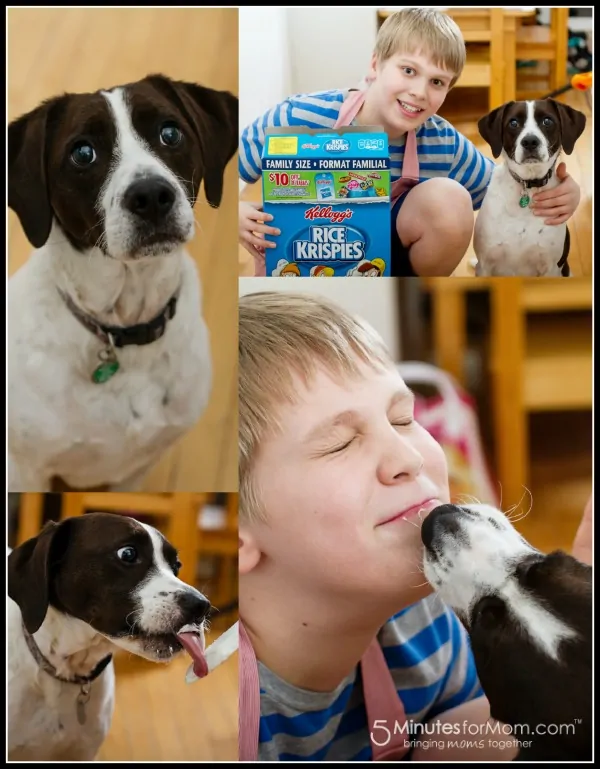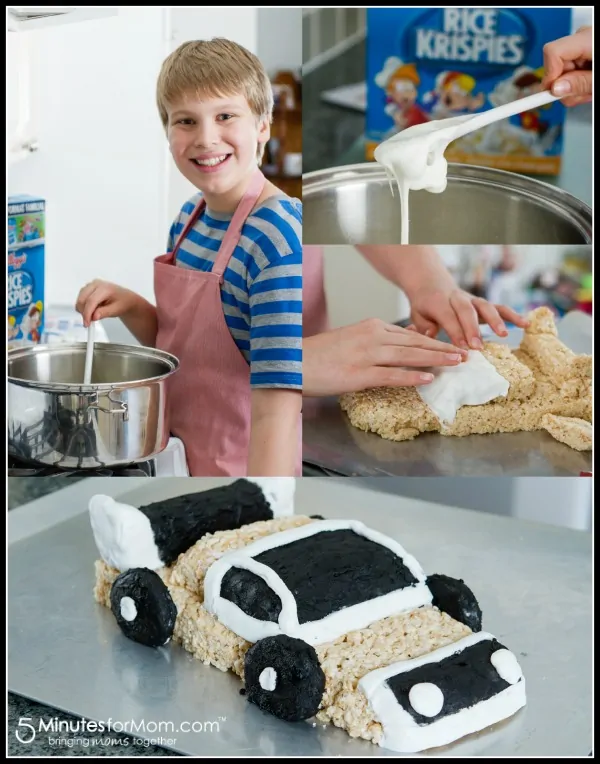 As Simple as Making a Rice Krispies Treat:
Create a toy-shaped treat (You can design your own or make one of five new toy-inspired Rice Krispies recipes available on RiceKrispies.ca.)
Take a photo of your treat
Upload your photo to RiceKrispies.ca
Kellogg's Rice Krispies will donate $20 to the Salvation Army to provide toys for children in need
We hope you and your families have a wonderful holiday break!
To check out more toy-sharing fun, follow the #treatsfortoys hashtag.
FOR MORE RICE KRISPIES RECIPES visit our Rice Krispies Treat Resources & Link-Up Page
Written and photographed by Janice Croze, co-founder of 5 Minutes for Mom and owner of Janice Croze Photography
Please note: This post is part of a promotional campaign with Rice Krispies. Our opinions, and our love of Rice Krispies Treats, are all our own!