This post may contain affiliate links. Read my disclosure policy here.
This holiday season, Kellogg Canada is donating $20 to the Salvation Army for each toy-inspired treat a Canadian uploads to RiceKrispies.ca. The Salvation Army is, in turn, using the donations to buy toys for children in need. (Please note that this post is part of a promotional campaign with Rice Krispies.)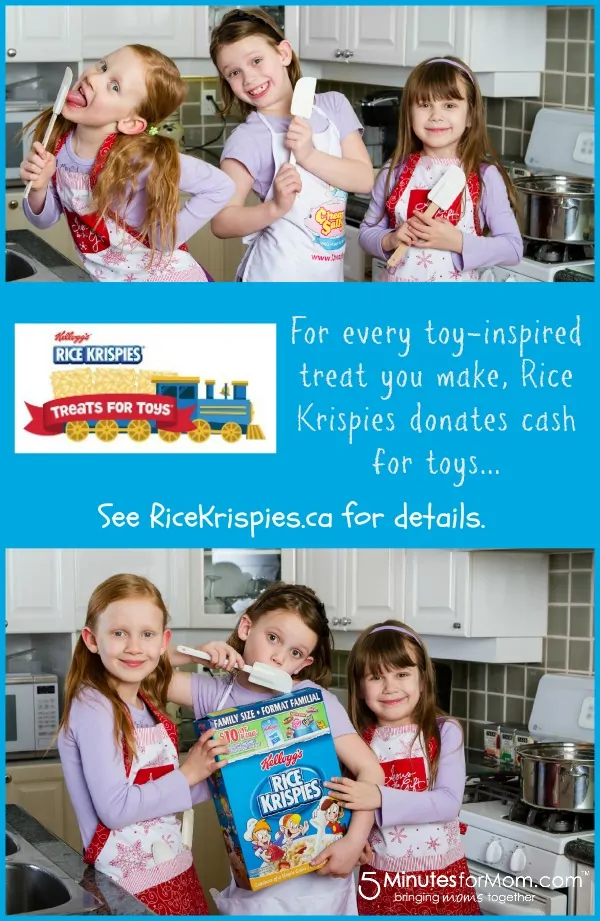 [Tweet "Awesome #Canadian holiday charity event – Rice Krispies #TreatsForToys "]
Our tree is up and I have officially started my shopping. I can't believe it is already here — the jolliest and busiest time of the year!
My kids are planning their Christmas lists, but I want to make sure they keep the season of giving in its proper perspective. So I look for opportunities to allow my kids to help others.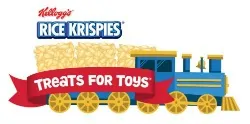 The Treats for Toys program that Kellogg's Rice Krispies and The Salvation Army are running is a wonderful, easy opportunity to help parents and kids have fun together, while helping other families who are in need financially this holiday.
My daughter, Olivia, and Susan's daughters, Julia and Sophia, love to work in the kitchen. (Although as Julia said, "Baking is so much better than cooking, because it tastes sweet.") So they were more than excited to make a Rice Krispies Treats Princess using the Rice Krispies Princess recipe.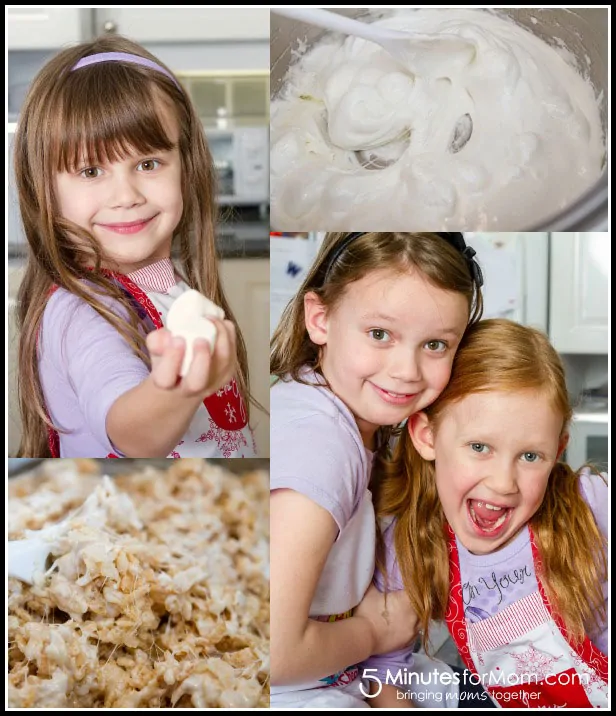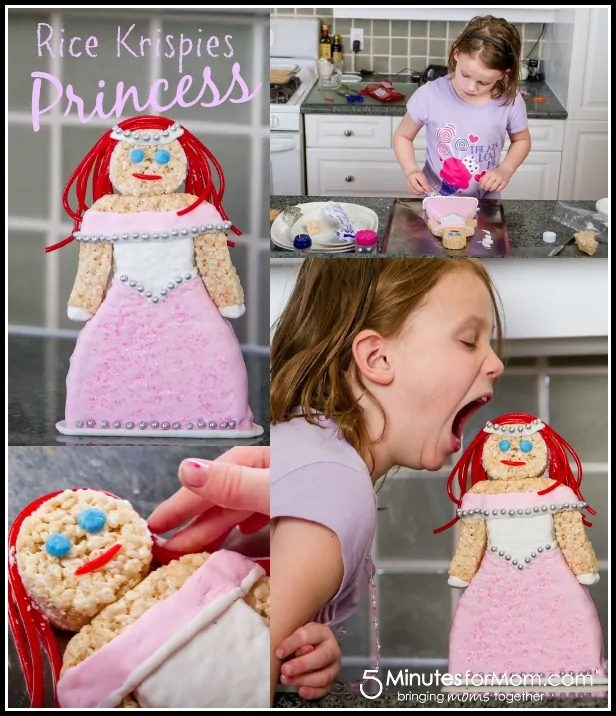 We all had a great time — and ate so much while we were making our Rice Krispies Princess, the girls tummies were full before our princess was complete!
As Simple as Making a Rice Krispies Treat:
Create a toy-shaped treat (You can design your own or make one of five new toy-inspired Rice Krispies recipes available on RiceKrispies.ca.)
Take a photo of your treat
Upload your photo to RiceKrispies.ca
Kellogg's Rice Krispies will donate $20 to the Salvation Army to provide toys for children in need
We hope you all have a great time creating your own toy-shaped Rice Krispies Treats this holiday season!
To follow along in the toy-sharing fun, you can follow the #treatsfortoys hashtag.
FOR MORE RICE KRISPIES RECIPES visit our Rice Krispies Treat Resources & Link-Up Page
Written and photographed by Janice Croze, co-founder of 5 Minutes for Mom and owner of Janice Croze Photography
Please note: This post is part of a promotional campaign with Rice Krispies. Our opinions, and our love of Rice Krispies Treats, are all our own!