This post may contain affiliate links. Read my disclosure policy here.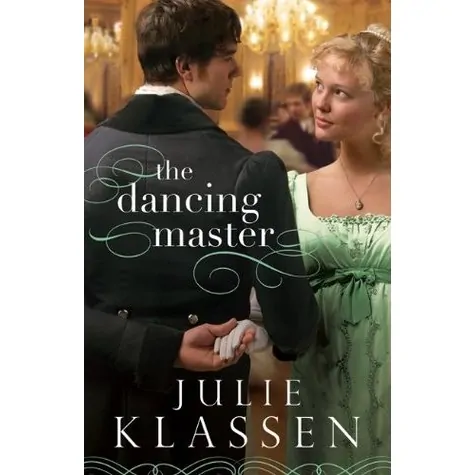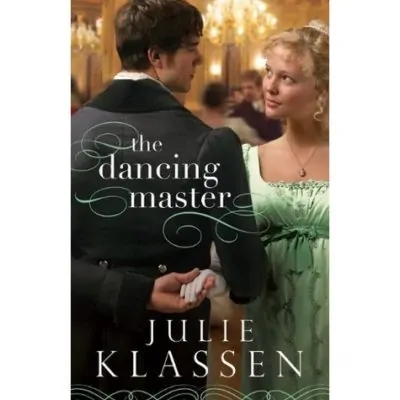 I enjoy the occasional historical fiction novel, and am a fan of Jane Austen's wit and characters. Julie Klassen is too, and her novel The Dancing Master perfectly fits this genre.
Fans of the Jane Austen Regency period, or even the World War I Downton Abbey setting, will enjoy the peek into life on the country estates in Devonshire England.
Young Alex Valcourt moves to the country with his sister and his mother. They move in with his uncle when his father's death forces them out of London. There seems to be some sort of scandal in regards to his death, but Alex is confident that he can take his place as the man of the family, earning money as a dancing and fencing master as he did in London. However, when he begins to make inquiries, he finds that Lady Amelia, the village matriarch, has prohibited dancing. The reader isn't sure why, but knows it has something to do with the death of her brother and sister twenty years before.
Her daughter Julia notices Alex and he notices her. Lady Amelia offers him a job as clerk on her estate when he discovers that he can't get work. She wants to keep him away from her daughter and to remove his incentive to encourage dancing.
Julia and Alex try to figure out their attraction to each other, which intensifies as Julia uncovers secrets about her family and Alex comes to terms with his own past. A mysterious man who has returned to town with a past of his own helps them each as they deal with their histories.
This book was slightly slow to get started, but once I got to know the characters, I was glad to experience the story as it slowly unfolded.
Enter to Win and Get Social
Find out more about Julie Klassen at her website. See what others think about the book at the Litfuse tour page. Participate in a live chat with Julie Klassen on January 23. RSVP now.
Follow the instructions below to enter to win your own copy.