This post may contain affiliate links. Read my disclosure policy here.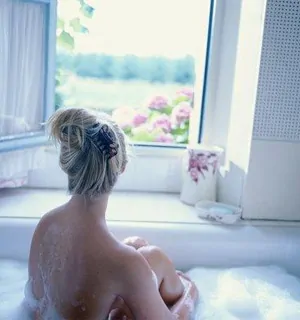 You and I are lucky.
We are mothering in an age where the importance of wellness is recognized and promoted. We know how to look after ourselves to ensure we stay healthy and age as gracefully as possible.
But…
Are we making the best of it?
Are we taking our wellness seriously?
You know what you need to do, but are you doing it? Are you truly taking care of yourself?
We Need To Be Wellness Ambassadors For Each Other
When the folks from Kellogg's FiberPlus asked me if I had a Wellness Ambassador — someone who inspires me to live a healthier lifestyle — I stopped and thought.
My mind first went to my mother. My mom — who turned 70 years old in December — is a true inspiration to me. In the 60's my mom was trained as a pharmacist and in the 70's she developed a fantastic understanding and appreciation of vitamins and minerals. As we grew up, my mom helped us to develop healthy lifestyles and to value and look after our bodies.
Now that my mother is entering her later years, I feel our roles starting to switch. While she taught and looked after us for so many years, it's now my turn to step up and encourage her to continue a life of wellness with exercise and plenty of time for herself.
It's my turn to now be her Wellness Ambassador.
Kellogg's FiberPlus offered to sponsor a day of celebrating wellness for us, so I took my mom out for a delicious salad lunch and then we were pampered at the spa with manicures and pedicures.
I'm so grateful to Kellogg's for making me think of the pursuit of wellness with this idea of a Wellness Ambassador. I've been thinking of all my friends online who inspire me to stay fit and one blogger really stands out — Workout Mommy. Lisa wrote a series of posts for us with clever ideas to sneak in exercise within our crazy busy mom lives.
Her tagline "Never underestimate the power of a workout" is drilled into my mind and continually makes me get up and get outside for a power walk.
I'm thankful to Lisa and all my other online friends who are helping me to create a healthier life and I'm going to try to be a Wellness Ambassador to my friends, my family and especially my little girls.
What About You?
Do you have a Wellness Ambassador? Do you think you are a Wellness Ambassador for others? What are some ways we can all help each other to create lives of wellness?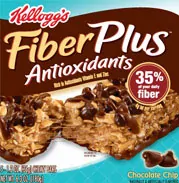 Thanks to Kellogg's FiberPlus™ we have 25 coupons for free boxes of Kellogg's FiberPlus™ to give away. We'll select 5 winners and each will receive 5 coupons so they'll be all stocked up on healthy snacks.
You can enter three ways:
You may post a comment here telling us how you act as a Wellness Ambassador or tell us about someone who has inspired you towards healthy living.
You may send a us a tweet telling us how you act as a Wellness Ambassador and include the our twitter handle @5minutesformom and hashtag "#kelloggsfiberplus".
You may leave a comment on our 5 Minutes For Mom Facebook Page telling us how you act as a Wellness Ambassador.
For full giveaway details, click here.
We will select a total of five winners — three from comments on this post, one from Twitter and another from our Facebook page. Each winner will receive five coupons.
We'll announce the five winners on Saturday, January 22, 2011.
Thanks again to Kellogg's FiberPlus for sponsoring this giveaway and my wellness day with my mom.
Written by 5 Minutes for Mom co-founder, Susan Carraretto.
Oh my gosh… are you NOT on our email list? You better get on it now!