This post may contain affiliate links. Read my disclosure policy here.
How to Make a TRON Birthday Cake… when you are short on time and talent!
You don't need to make it as a cake designer to make your kid the perfect cake…
As a perfectionist, I used to buy cakes. I just couldn't bear to serve the sorry cakes that my untalented hands would create.
BUT, then I figured out a kid-friendly, happiness-guaranteed, cake decorating TIP:
Use toys and figures to decorate the cake!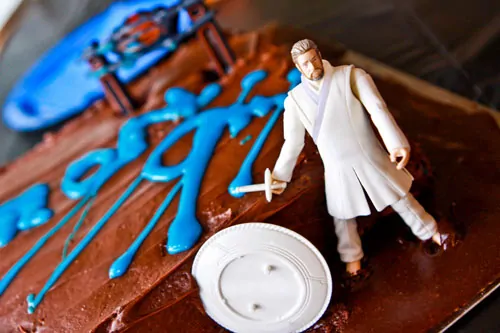 If you are looking for kids birthday cake ideas, go one step further than a cake topper, and add some real toys that will not only make the cake look great but get your child squealing over extra presents!
My son and I chuckle over my sad attempts at the actual "decorating" of the cake — the only thing messier than my hand-writing is my cake-writing, but he loves that I try my best to make him a special cake with added fun! (Another parent actually wrote Tron for me! And I didn't want to fit the whole Happy Birthday in, so I just put his age: 9.)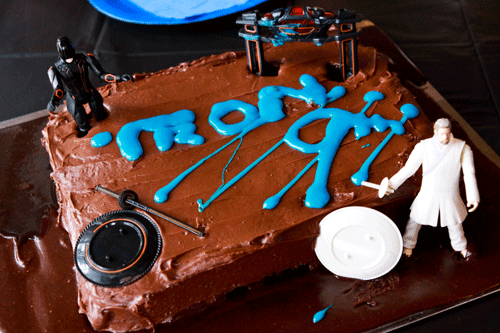 I wanted to get some of the light-cycles and draw the grids of light, but they were all out of the motorcycles. So I had to go with the larger figures. They are a little trickier to get to stand up. And at one point, the Recognizer fell over into the icing.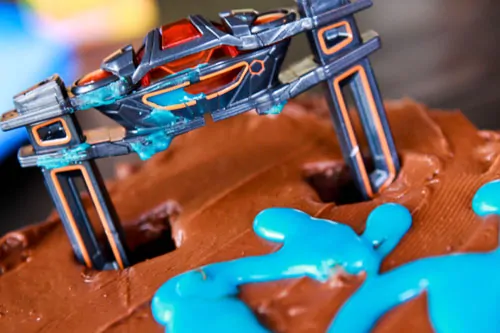 But no worries — the cake was a hit and Jackson loved the toys.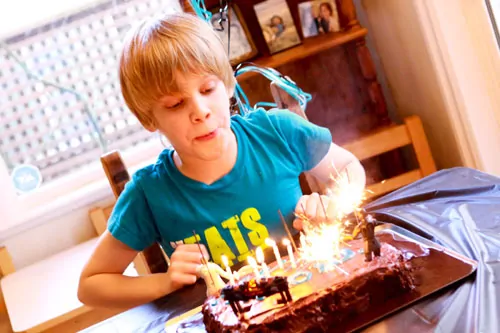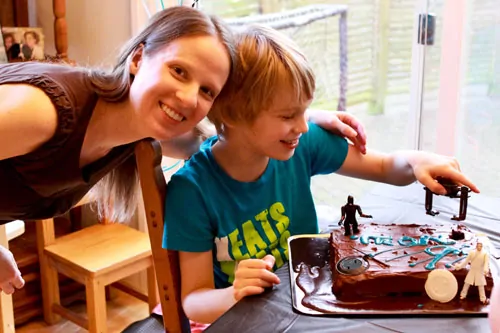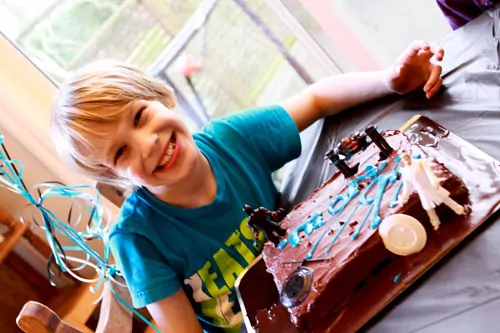 (And it all disappeared, except for the toys, in a matter of minutes.)
I don't always make my kids' birthday cakes. But I sure love saving money and having extra fun when I do.
How about you? What do YOU do for birthday cakes — homemade or store-bought?