This post may contain affiliate links. Read my disclosure policy here.
I think the tech guys at Liquid Web may think I'm a little crazy.
Why?
Well because at the end of almost every phone call, I tell them how much I love them.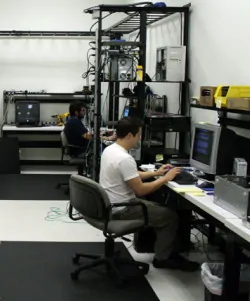 I think most of my conversations have ended with me gushing and saying something like…
"Thank you again soooooo much for all your help. You guys are amazing and I absolutely love you. I went through hosting hell before I found you and I really appreciate all you do!"
Generally the tech guy on the other end of the line is rather surprised as I suppose not many customers take the time to confess their love.
But I do, because I've had the alternative. I know what it's like to be with other hosting companies… and I know that I've found something good.
We switched to Liquid Web in March 2008 after our previous hosting company basically held our site hostage during the traffic spike and subsequent crash of the Ultimate Blog Party 2008.
(All we needed was a server reboot and they refused to do it all night long. Crazy I know… basically I think the tech guy I was talking to was ticked off that I asked to deal with someone else after he'd been condescending and rude to me. Since it was a small company, I had no way to escalate the issue properly. It was the last straw in a long and painful hosting experience.)
As tough as it is to hold my tongue, I won't mention the name of that company. They're pretty small and likely you'll never bump into them anyway.
Before that hosting nightmare, we followed a recommendation on WordPress.org and hosted 5 Minutes for Mom at a huge, well known hosting company.
While that company might be a fine solution for many sites, it did not meet our needs. As our traffic grew and we required more from a server, they basically told us we should go somewhere else because they did not offer the type of virtual private server that we needed.
(It was actually more stressful than that and included them constantly locking our account and showing "Account Suspended" pages at our url when our traffic jumped up.)
And before that, we had launched 5 Minutes for Mom with some small hosting company that a friend had recommended. The server was terribly slow though and we soon realized that we needed a better hosting company.
So after that looooong road, when we finally found Liquid Web, we were desperate for a better hosting company. We didn't believe it could actually happen. That a company could anticipate our needs and help us keep our site online and performing as well as possible… and be polite and respectful the entire time.

It's not like our site never goes down… 5 Minutes for Mom often gets sudden traffic spikes such as during our Ultimate Blog Party or when a site like Huggies links to us from their Facebook page. And sometimes those traffic spikes crash our site. But, the tech support team at Liquid Web is phenomenal at monitoring and fixing such issues.
For example, the other day our site went down because of the surge of traffic for our Huggies giveaways, and before I could even notice and contact them, Liquid Web had already seen the site was down and restarted the server.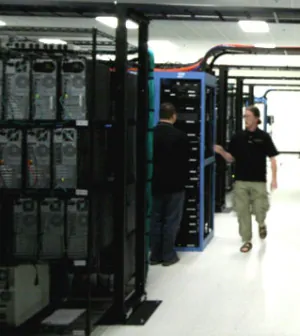 When I called them to discuss the issue and figure out how to improve performance further, they analyzed our statistics and we decided together that our site has outgrown our current dedicated server and we decided to upgrade our server to more powerful hardware.
Liquid Web handles backups, upgrades and trouble shooting without extra cost and I know I can trust them throughout it all. Every time I call whether it is 3 pm or 3 am, I never have to wait longer than two minutes and I always have a helpful tech guy or girl on the line who stays with me until we've solved the problem.
I honestly can't even begin to explain how grateful I am that a hosting company as dedicated to outstanding customer service exists and that I found them. Perhaps you need to have lived through the horror we endured to appreciate the good on the other side.
But in case you don't want to take the hard road, and you want to get started with the right web host, you can take our word for it. We host 5 Minutes for Mom on a dedicated server with Liquid Web and we love them.
By they way, the links here to Liquid Web do contain our affiliate link, but as you can imagine, our love for Liquid Web is much deeper than any affiliate code. We've sung their praises many times over the past two years, and we truly want you all to know how highly we recommend them.
Thanks Liquid Web, we love you!

Written by Susan, co-founder of 5 Minutes for Mom.
Tweet with us @5MinutesForMom