This post may contain affiliate links. Read my disclosure policy here.
Potential vision problems in children are common, but many vision conditions can be detected early and managed with glasses or contact lenses. Keep reading to find out what you need to know about your child's eyesight.
Thanks to CooperVision for sponsoring this post and providing us with sample contact lenses.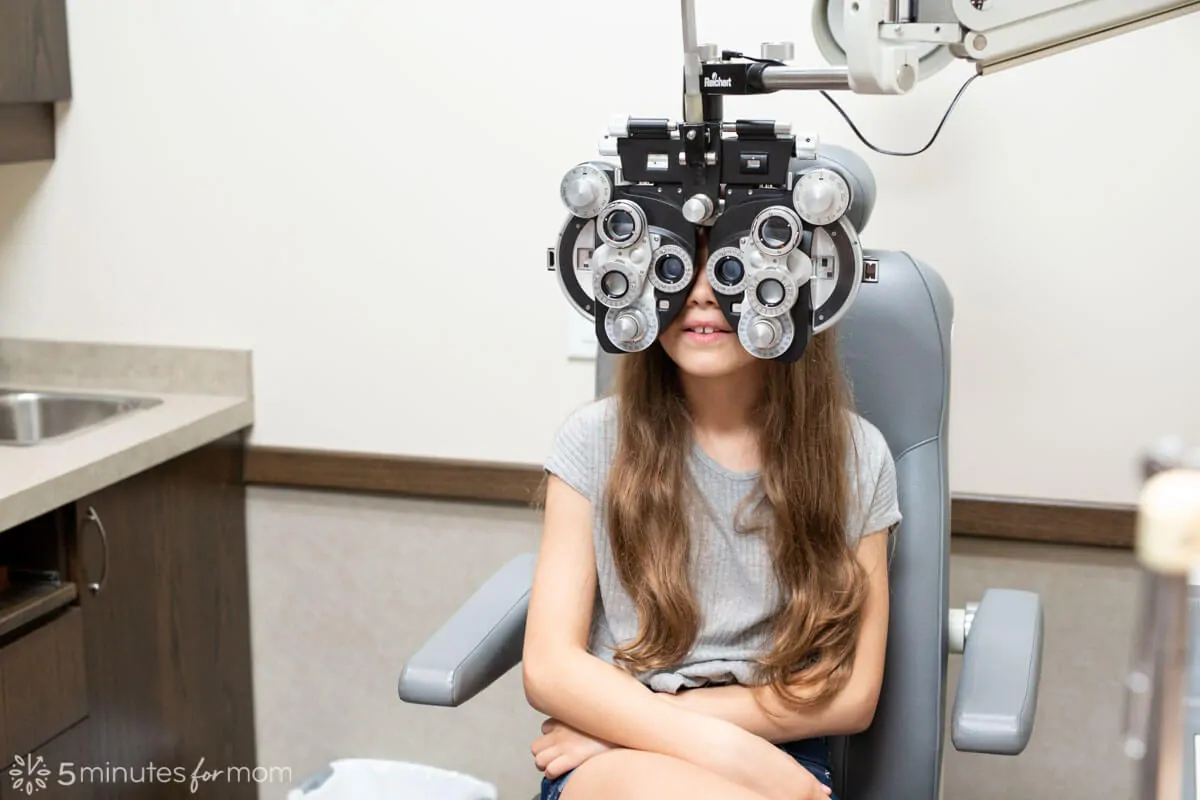 Be sure to also read the first two posts in this 3-Part Series:
Parents have an endless list of to-do's and an endless list of worries about their children's health and happiness. Sometimes it can feel like too much and we just survive day-by-day addressing only the most urgent tasks.
But what can happen is that critical but not "urgent" tasks, such as taking our kids for annual eye exams can slip through our daily schedules.
I get it.
I'm all about taking my kids for annual eye exams, but I confess that I have missed some years. I have written about the importance of these yearly vision checkups, but some years seemed to have zipped by so fast that I have missed taking them for their eye exams on time.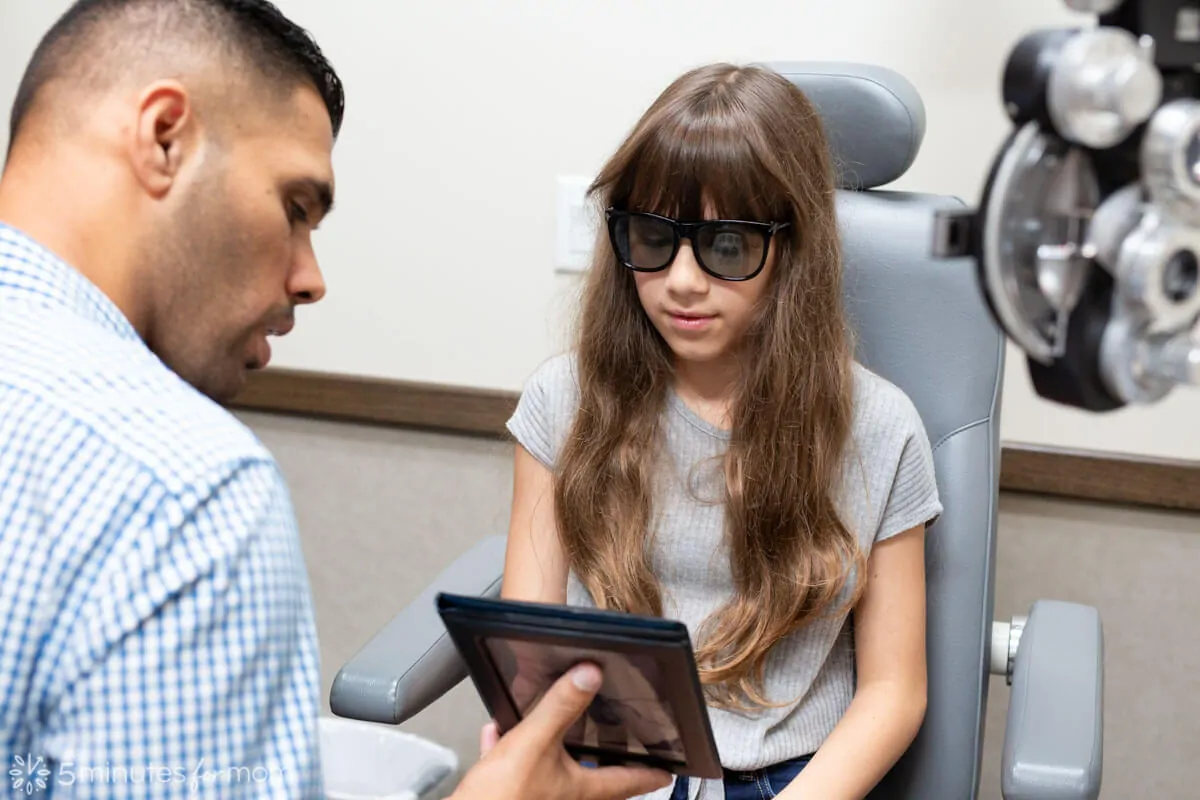 I try to take my girls to the optometrist each year during our back to school routine so that it's easier to remember and stay on schedule.
If you are behind on taking your kids for their yearly eye exams, don't feel guilty, but pick up the phone right now and book an appointment.
Eye Exams For Children
There are so many potential vision problems in kids that could affect their learning and development. It's best to have them screened by an optometrist every year.
Perhaps your children don't appear to have any trouble seeing the board at school and they have never complained about blurry vision.
But what you may not realize is that kids often don't notice their vision getting worse.
My girls hadn't needed glasses or contact lenses until recently. At their previous eye exam, they had both passed the vision tests and not required glasses.
When I took them to the optometrist for their recent eye exam, we discovered that both girls had their vision worsen and now require prescriptive lenses.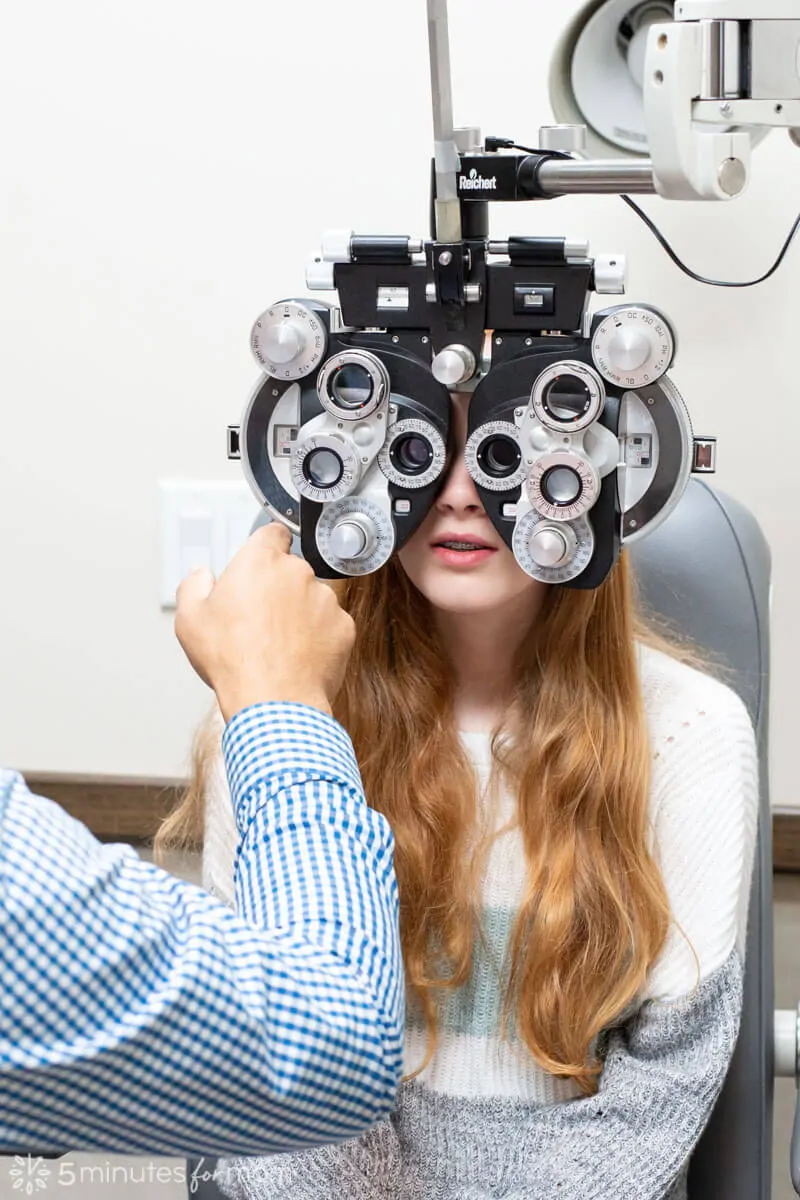 They had hardly realized that their eyes were gradually getting worse. They said they could still see the board fine at school and neither had complained about blurry vision.
But when I quizzed my 14-year-old further after her eye exam, she admitted that she so badly did NOT want to wear glasses that she ignored the slight blurriness that was slowly worsening.
Thankfully, I did get my girls to their eye exams without too much delay and both were thrilled to get CooperVision clariti® 1 day contact lenses.
My 14-year-old, Julia, now happily wears her contacts to school every day.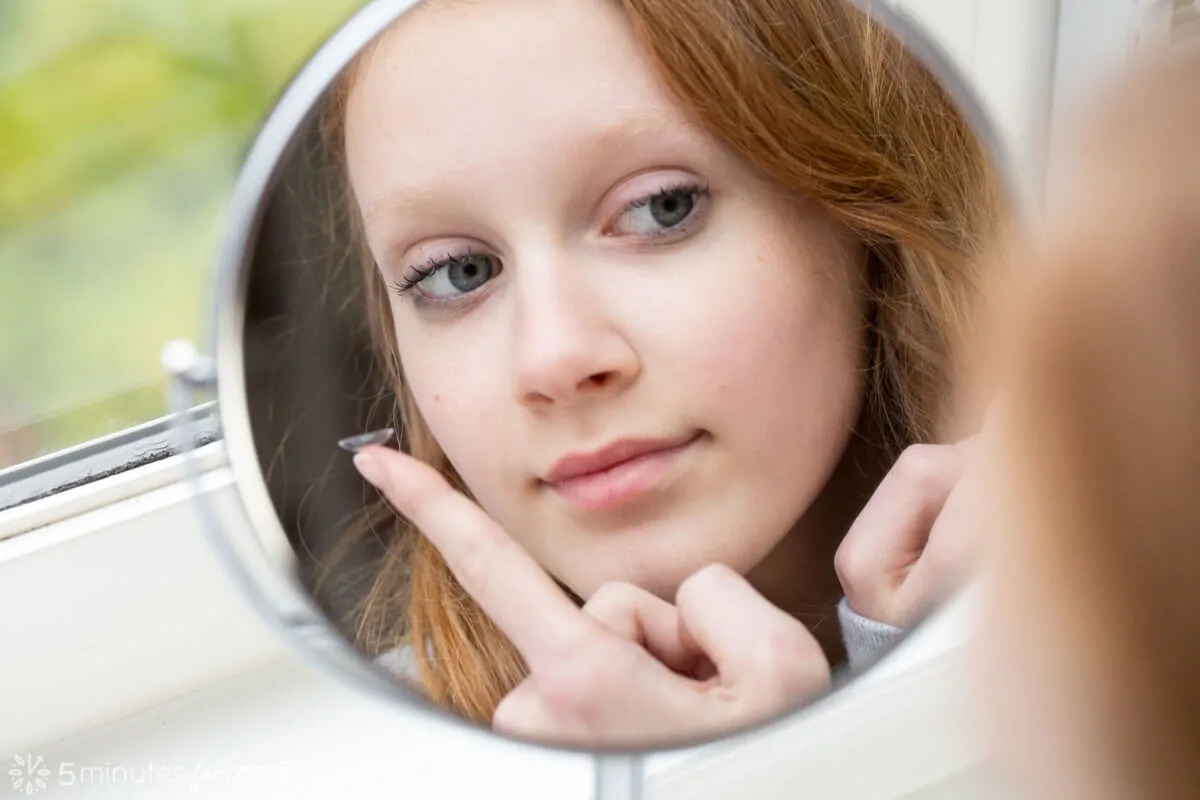 Sophia, who was 11 years old when she got her contacts, wears contact lenses some days and glasses the other days because she found a pair that she loves.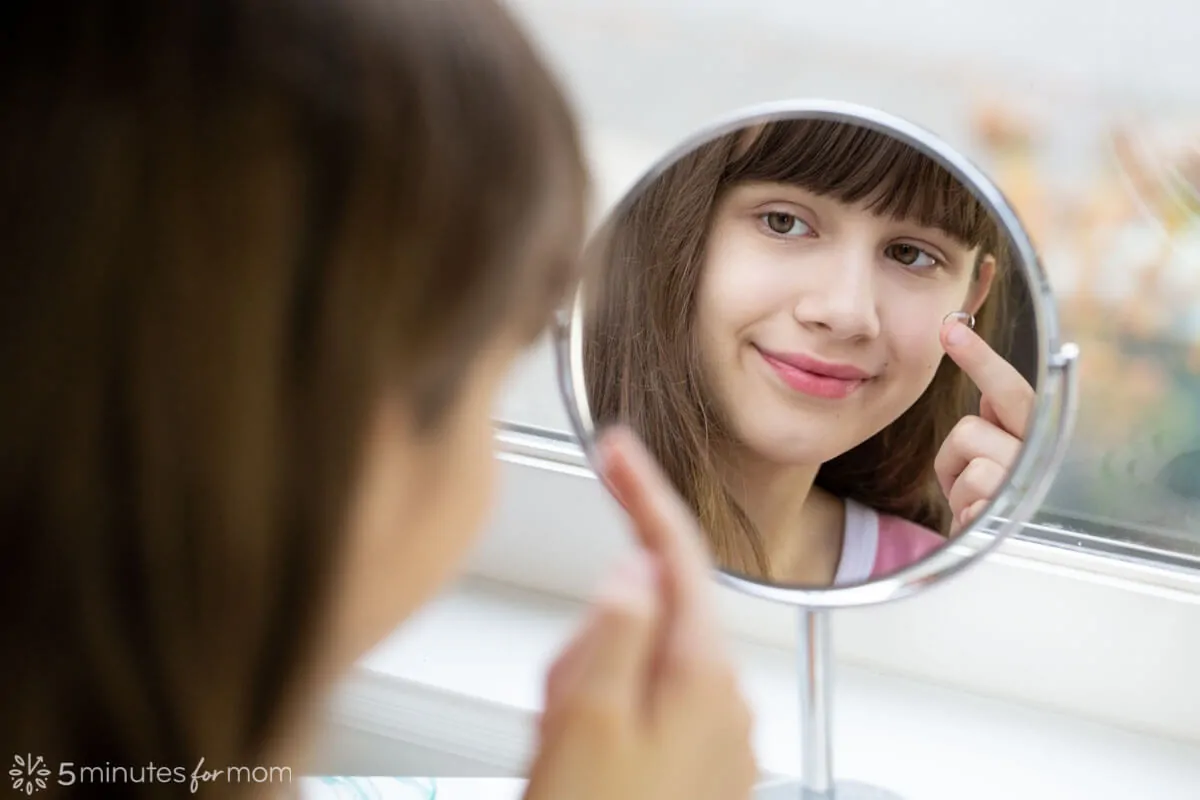 As parents, it can be easy to feel guilty for missing clues that our kids have vision problems, but these vision issues in children are common and it's often hard for kids and parents to realize there is even a problem to be solved.
Early Detection of Vision Problems in Children
The American Optometric Association recommends that you take your child for their first eye exam between 6 months and 12 months of age. If they have no vision problems at that stage, you can usually wait until they are between 3 and 5 years old for their second visit. Once they reach school-age, you'll want to take them for annual checkups.
Even when children have vision screenings at school, eye exams at the optometrist are important to test other areas of vision such as color vision or focus and tracking problems and to check the general health of the eyes.
As the Canadian Association of Optometrists says, comprehensive eye exams go far beyond testing how far you can see. Your optometrist might be the first to notice other health problems.
Children can also have other vision problems that can affect their learning and need to be diagnosed and managed as early as possible.
For example, convergence insufficiency or visual processing disorders can cause children to have difficulties reading which may lead to a misdiagnosis of certain learning disabilities.
Light sensitivity can be a challenging vision issue for some children. But if the light sensitivity is diagnosed, sometimes simple steps such as using color overlays and wearing a hat to block overhead florescent lights can make dramatic improvements.
Warning Signs of Vision Problems in Children
If you notice any of the following warning signs be sure to discuss the issue with an optometrist…
Sitting too close to the television.
Holding books closer than usual.
Struggling to read.
Squinting at a computer screen.
Complaining of headaches.
Rubbing eyes.
Tilting head when looking at things.
Hand-eye or body-eye coordination problems.
Not paying attention in school.
Avoiding activities such as reading, coloring, or puzzles.
Having difficulty reading the board at school.
Showing sensitivity to light.
Closing one eye to see better.
Having trouble throwing or catching a ball.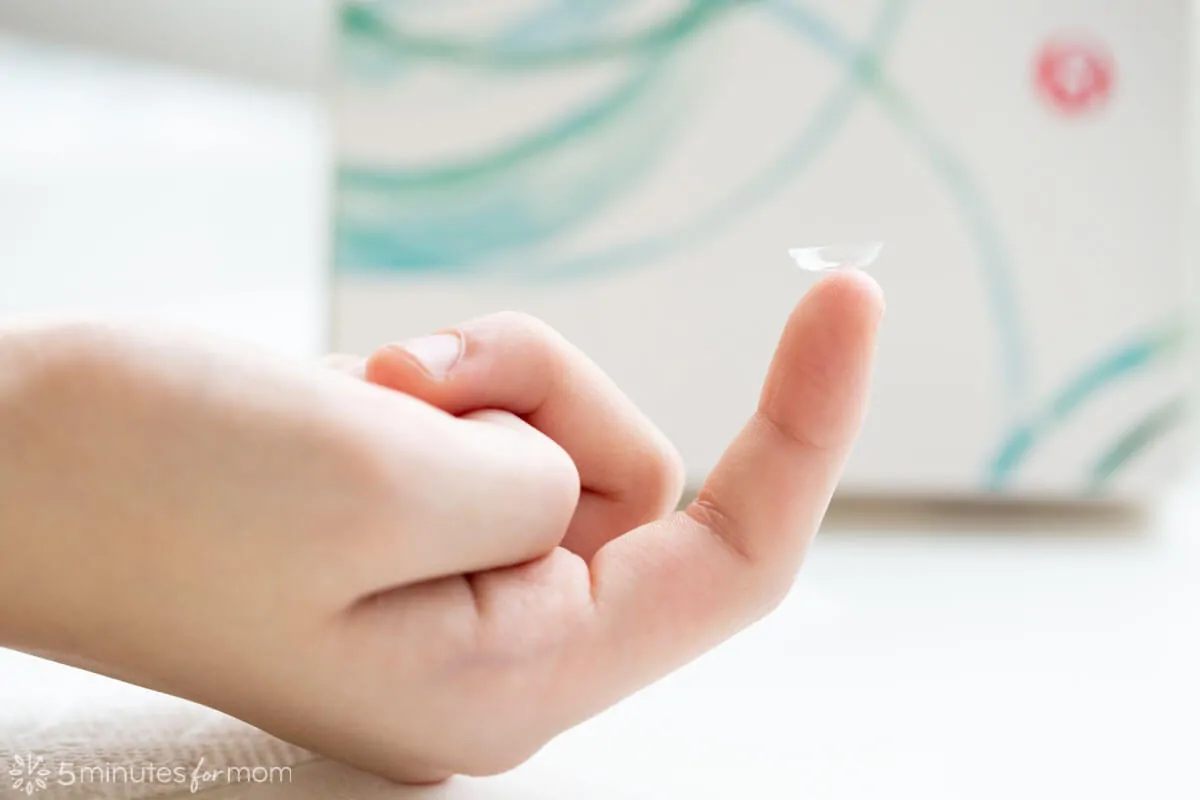 Refractive errors
The most common vision problems in children are refractive errors, which can be corrected with glasses or contact lenses. Since these vision conditions that cause refractive errors can be genetic, if you require corrective lenses for these conditions, you should be extra careful to ensure your child's eyesight is tested every year.
Nearsightedness (Myopia)
Nearsightedness in children is the most common vision issue in people under the age 40. For a person who is nearsighted, distant objects appear blurry.
In fact, one in four parents have a child with myopia and about three quarters of children with myopia were diagnosed between the ages of 3 and 12.
Farsightedness (Hyperopia)
Farsightedness in children is also a common vision issue that can be corrected with glasses or contact lenses.
It is important to diagnose and correct hyperopia in children.
For adults over the age of 40, blurry vision when reading is likely presbyopia rather than farsightedness.
Astigmatism
The third type of refractive error caused by a vision condition is called astigmatism which causes blurry vision at all distances.
It's caused when the cornea is cylindrical in shape.
Astigmatism often exists alongside myopia or hyperopia. Fortunately, eyeglasses or contact lenses can correct astigmatism at the same time as either myopia or hyperopia.
Lazy Eye
The term lazy eye (or amblyopia) describes weaker vision in one eye due to a drifting or misalignment of an eye (strabismus where the muscles do not work properly), or as a result of having a higher prescription in one eye relative to the other (anisometropia), so that eye's vision may not develop properly.
The earlier a "lazy eye" is diagnosed and managed, the faster it can be corrected.
As a child, I was diagnosed as nearsighted with astigmatism and started wearing glasses when I was 3 years old. At around age 6, I also developed a "lazy eye" so I had to wear an eye patch while reading each day over a period of several months. Thankfully that condition was successfully managed, although one of my eyes has always required a stronger corrective lens than the other.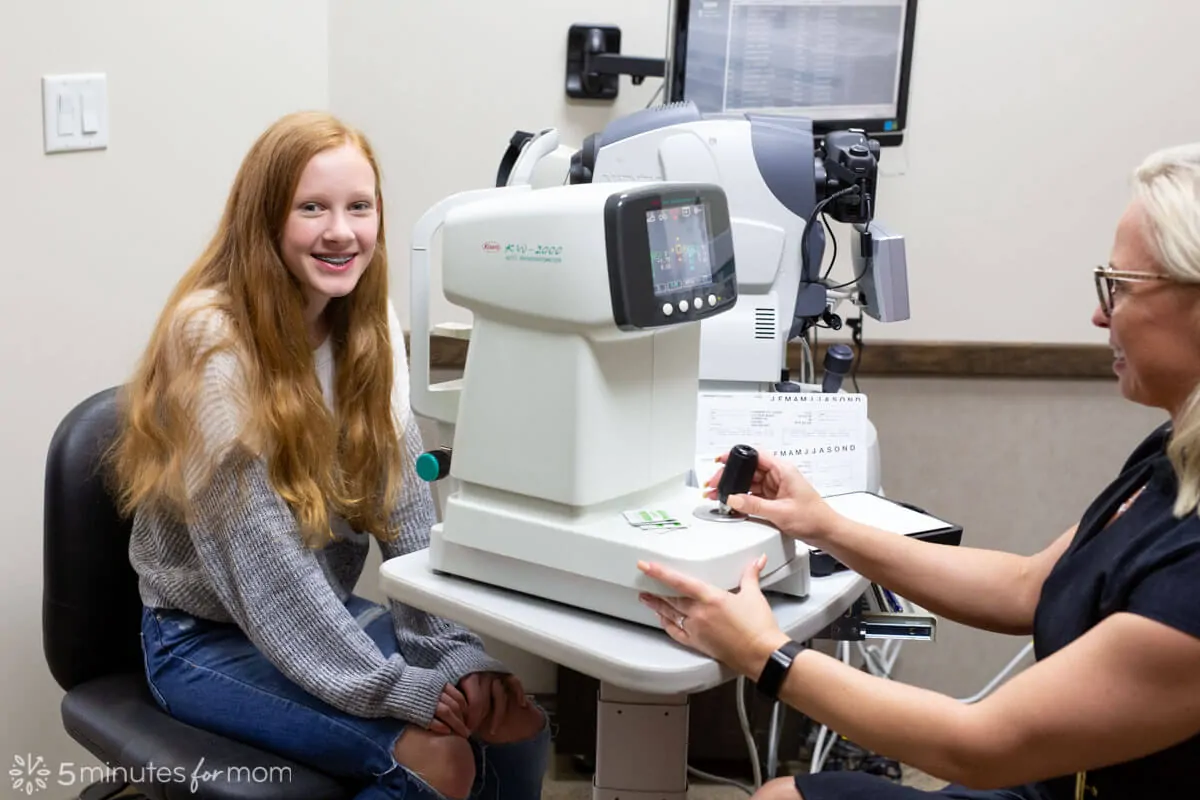 Contact Lenses for Kids
Fortunately, most vision problems in children can be solved with glasses or contact lenses.
Many parents are surprised to hear that kids as young as 8 years old can learn to wear contacts and that contact lenses often are a good alternative to glasses for kids (ages 8-12) and teens.
Contacts are a good option for kids who are playing contact sports and can give them better peripheral vision.
A common age for children to switch from eyeglasses to contact lenses is around 10 or 11 years old, but the best age for contacts depends on the individual child.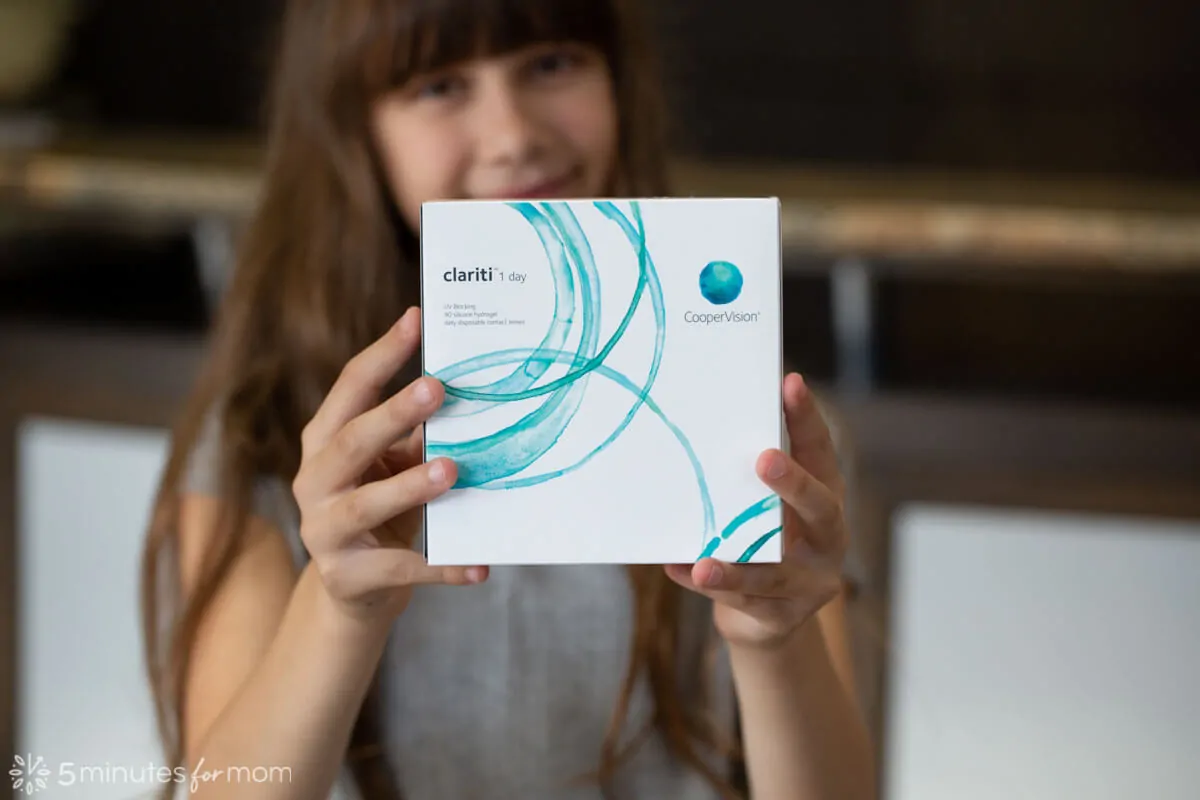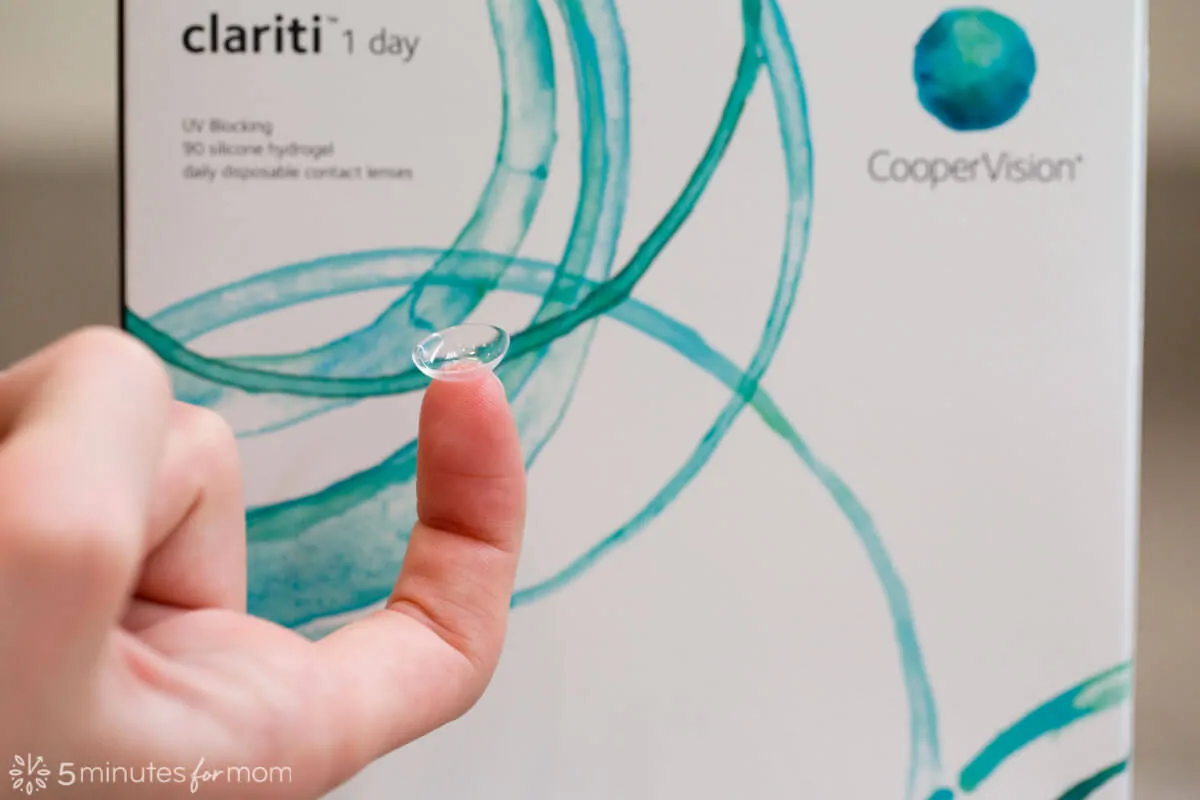 1 Day contact lenses help to minimize the concern about kids needing to properly clean and not lose their contacts. They simply use a new, clean set of lenses each day.
And like my 14-year-old, teens often don't want to wear glasses because they prefer how they look without glasses. As a teenage girl, I want my daughter to feel as confident as possible, and if contact lenses make her feel happier about her appearance, and they give her clear vision without her glasses, I'm all for it!
Kids Learn Quickly
I was totally shocked that both my girls learned to put in contact lenses so easily. My younger daughter was only 11 years old and she learned how to put the lenses in her eyes within 20 minutes. And she removed them without a problem.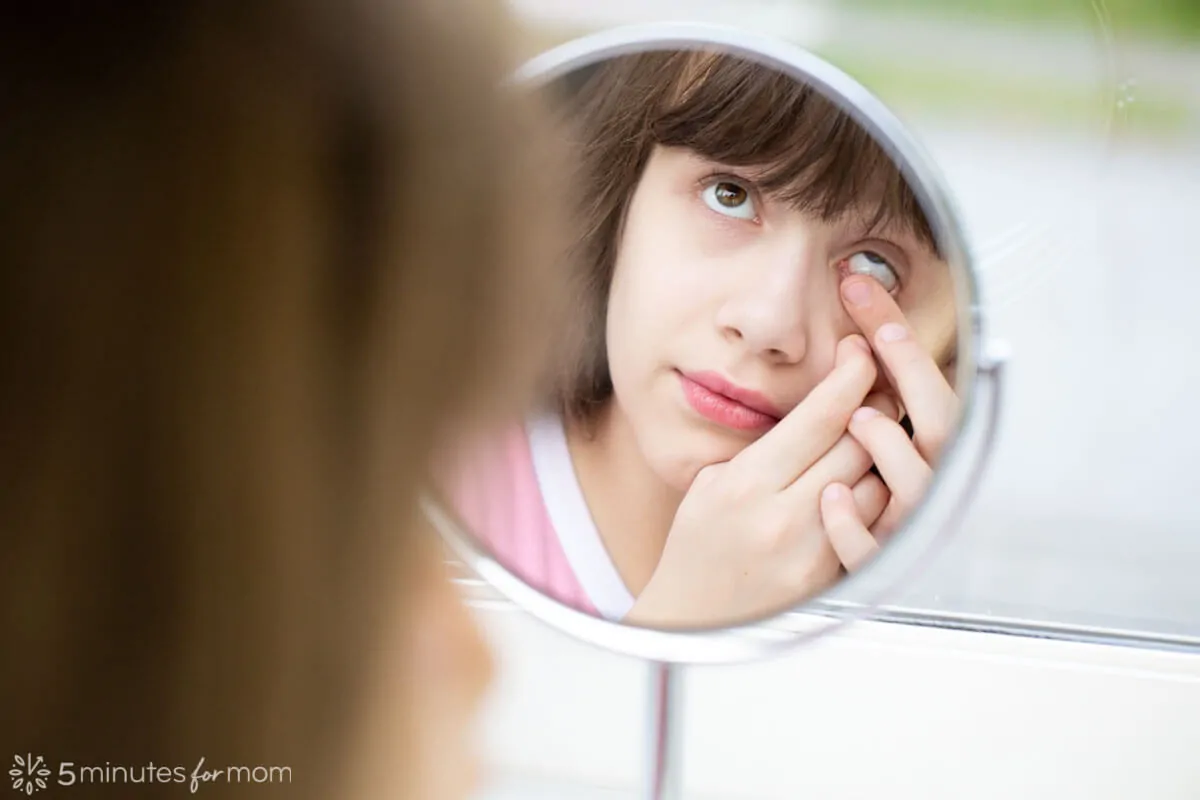 I really worried that Julia wouldn't be able to put the lenses in her eyes because her eyes are so sensitive, but she persevered. It took many attempts and patience, but the optometrist's assistant helped her and she soon got the hang of it.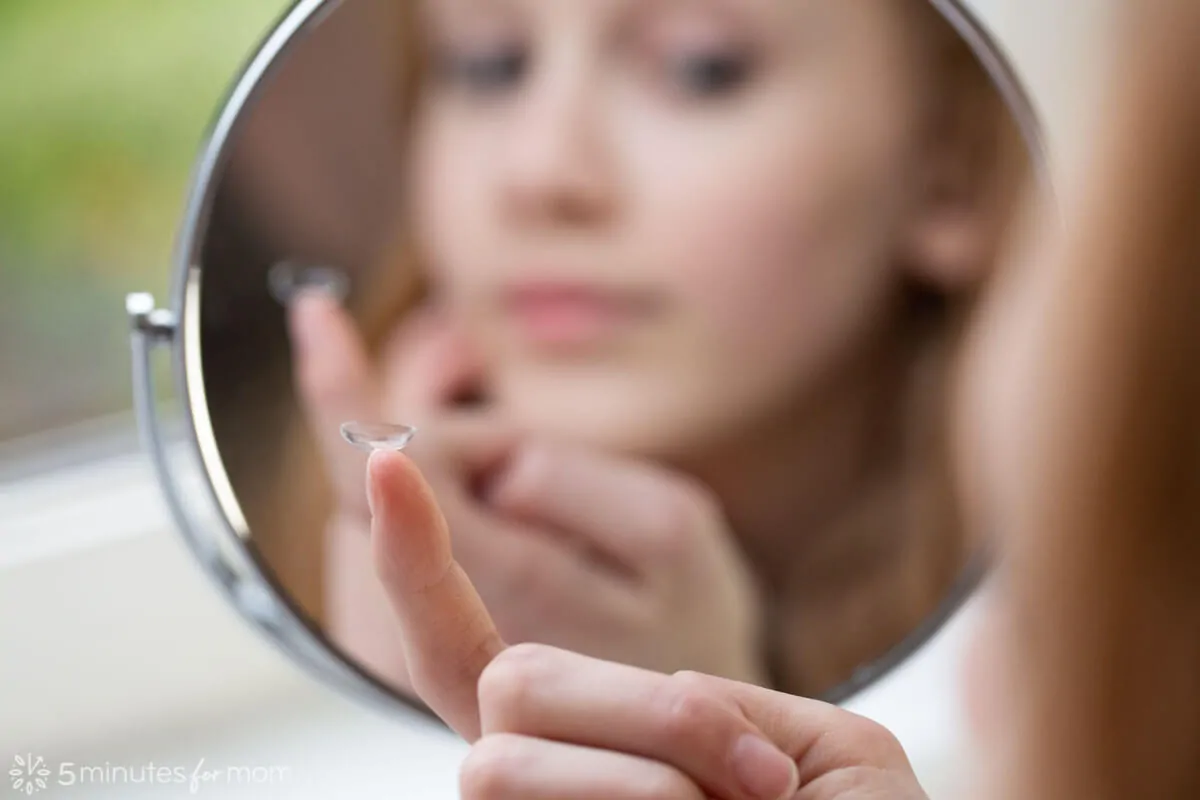 Now she has no trouble at all inserting and removing her contacts and she loves the fantastic vision they give her. The clariti® 1 day silicone hydrogel contact lenses are totally comfortable so that once they're in her eyes, she doesn't feel them at all.
Get a FREE TRIAL of contact lenses here…

Pin it for Later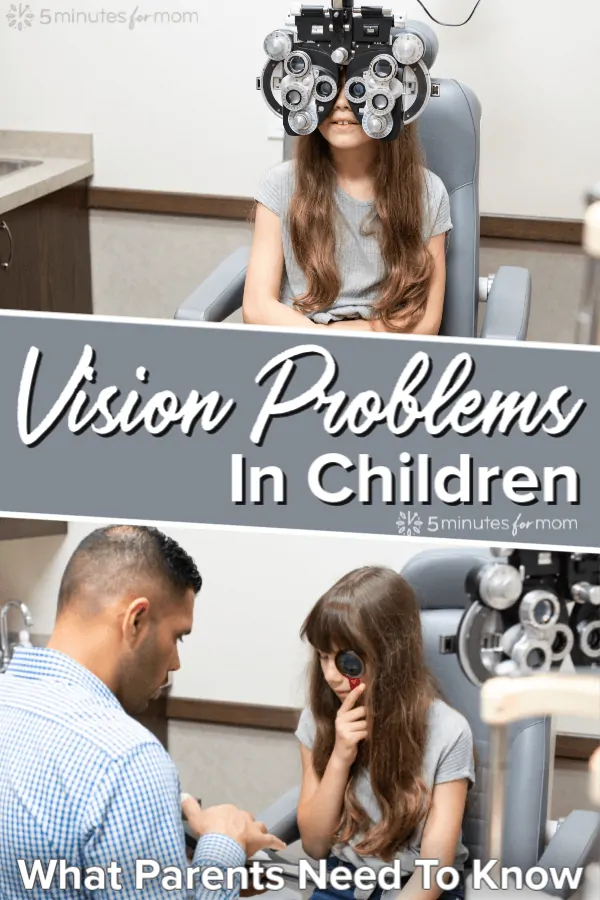 Disclosure: This post is sponsored by CooperVision, so extra thanks for reading and sharing.
Written by Susan Carraretto, co-founder of 5 Minutes for Mom
Talk with me: @5minutesformom and Facebook.com/5minutesformom
Pin with me at pinterest.com/5minutesformom