This post may contain affiliate links. Read my disclosure policy here.
It still sparks joy. And the truth is, I don't want to let it go. What do you do when you're not ready to say thanks and say goodbye?
I run a damp cloth over the top of my family's piano, collecting dust as the thirsty wood slurps up any moisture it can get.
No one plays it much anymore. It is chipped and scratched and mostly forgotten under piles of old music books and stacks of clutter.
I have been telling myself for months that it is time for me to let our old piano go.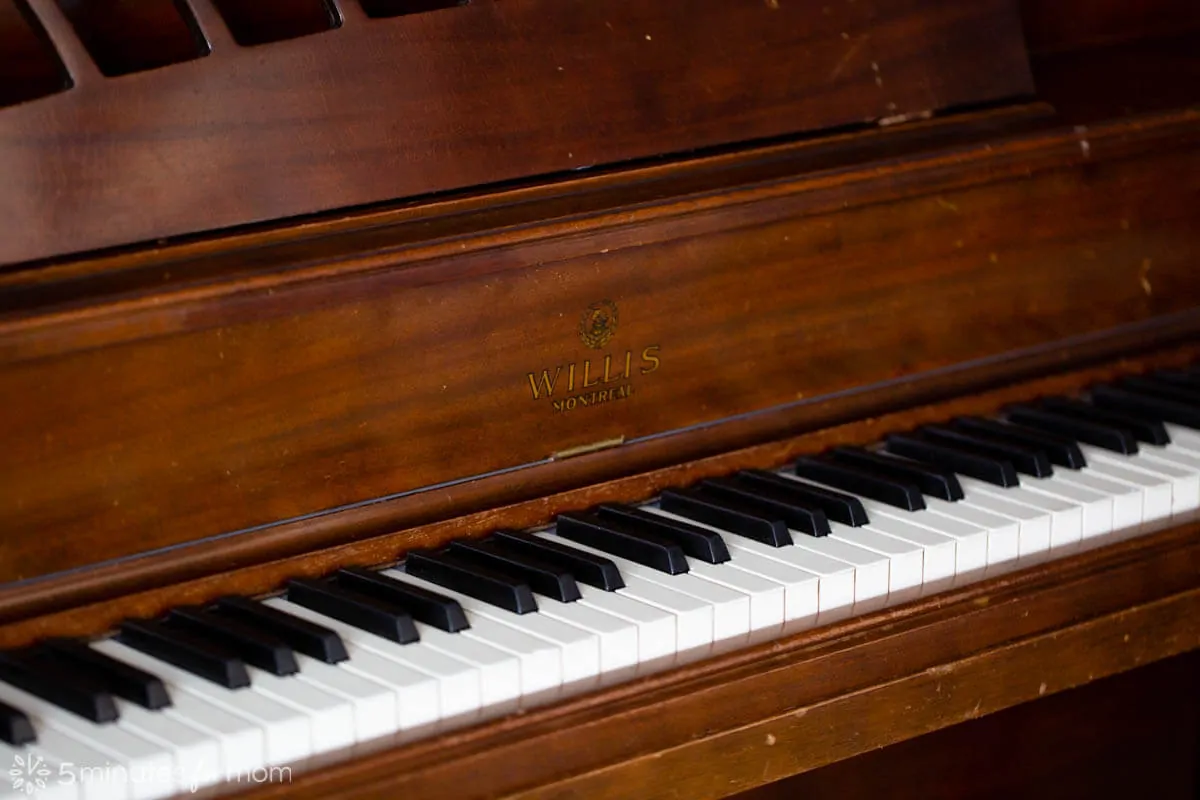 We don't have space for it. We need to declutter, renovate and organize. We don't need it anymore.
But, as I get ready to finally say goodbye, I am sentimental and a bit frustrated.
I don't want to give it up.
Which is silly, really.
It isn't a great piano. It doesn't have a future as a valuable antique piano.
It is just an old Canadian made piano — a Willis of Montreal. An old piano propped up on a broken leg for decades.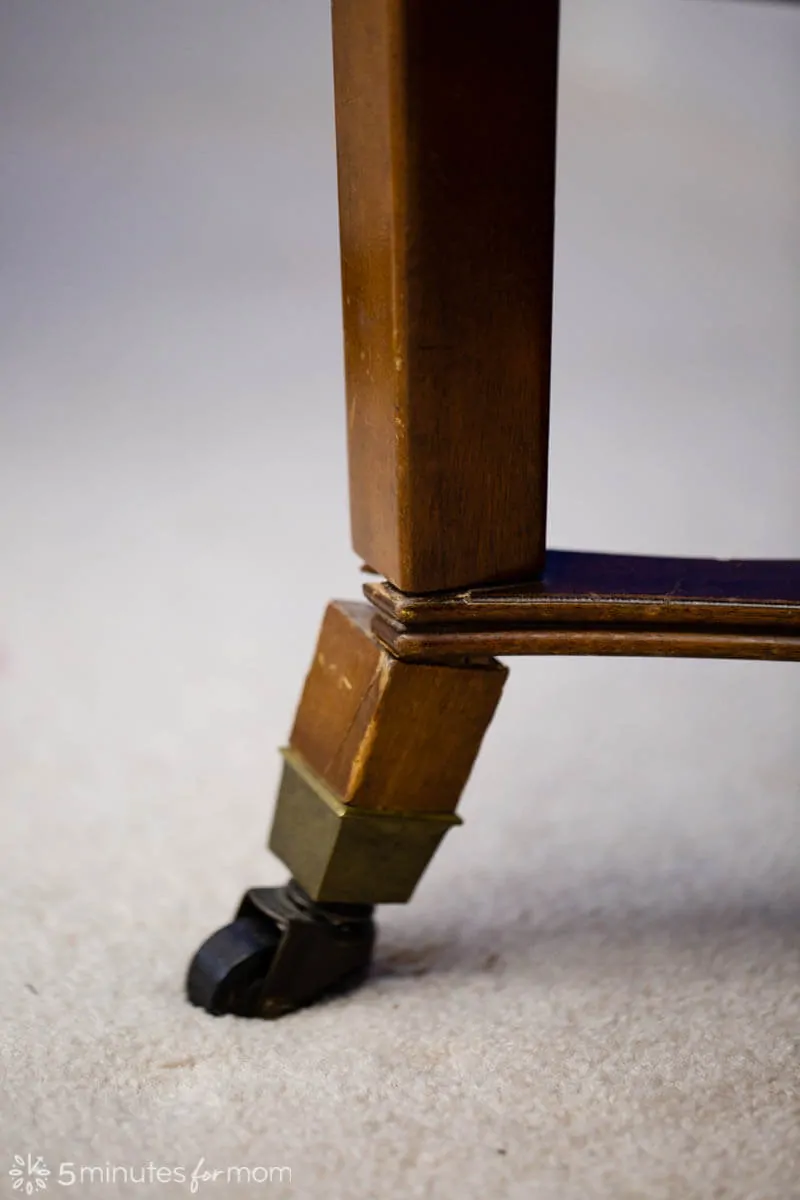 But it has my family's history. My mom learned to play on it, forcing her fingers up and down that keyboard thousands and thousands of times. My siblings and I learned to play on it, in between our temper tantrums and tears.
When I got married, my parents sent the piano with me, since I was the only one who still played. And when my son was old enough, he learned to play on it.
Now, Jackson is seventeen and has keyboards and guitars. He rarely touches the piano that still sits in his old bedroom.
My daughter Olivia never wanted to play the piano and as we renovate Jackson's old room for her, it only makes sense to move out the piano.
But there isn't anywhere else in our house for it to go. And it isn't worth holding on to any longer, is it?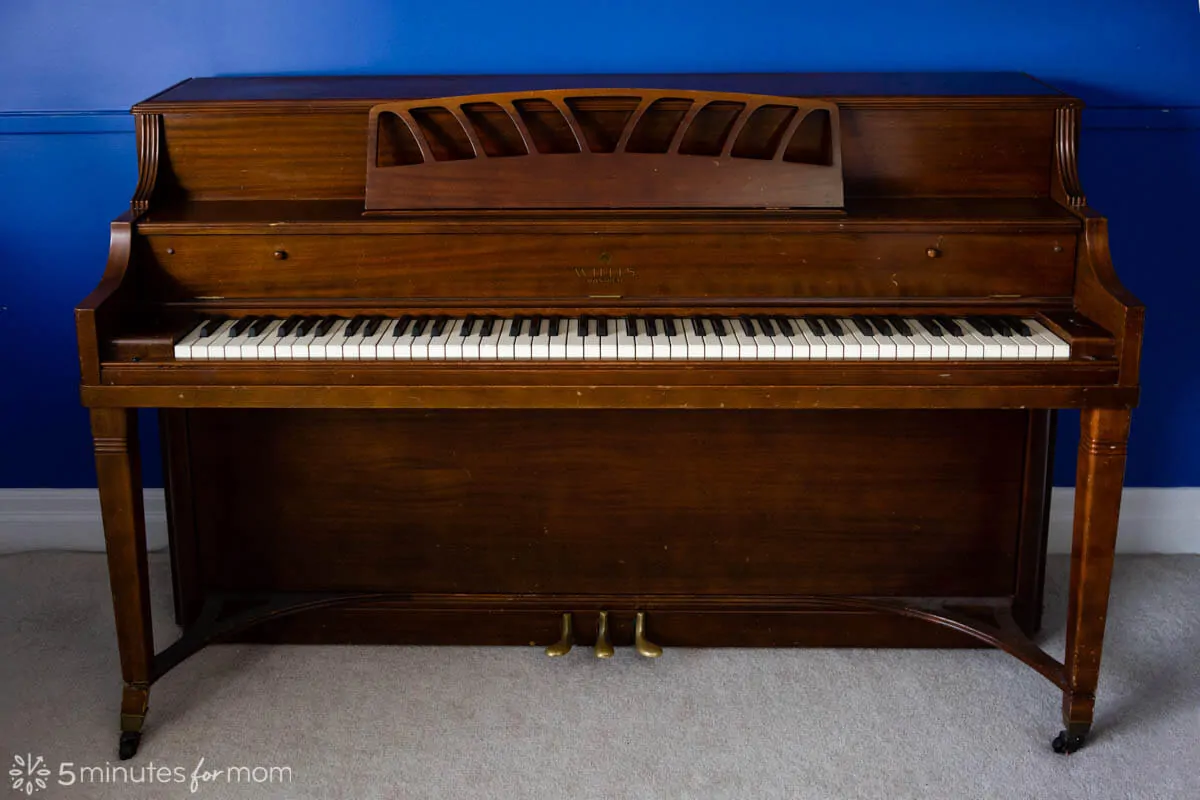 My mom chuckles over my sentimentality and tells me about how she used to hate that piano, wishing she could have a better one. I also remember dreaming of replacing the old thing with a beautiful, glossy black instrument.
But here I am, getting all worked up over giving it away.
Marie Kondo says to let things go if they no longer spark joy. But, what happens when our family heirlooms still spark joy and memories but we just don't have the space to hold on to them?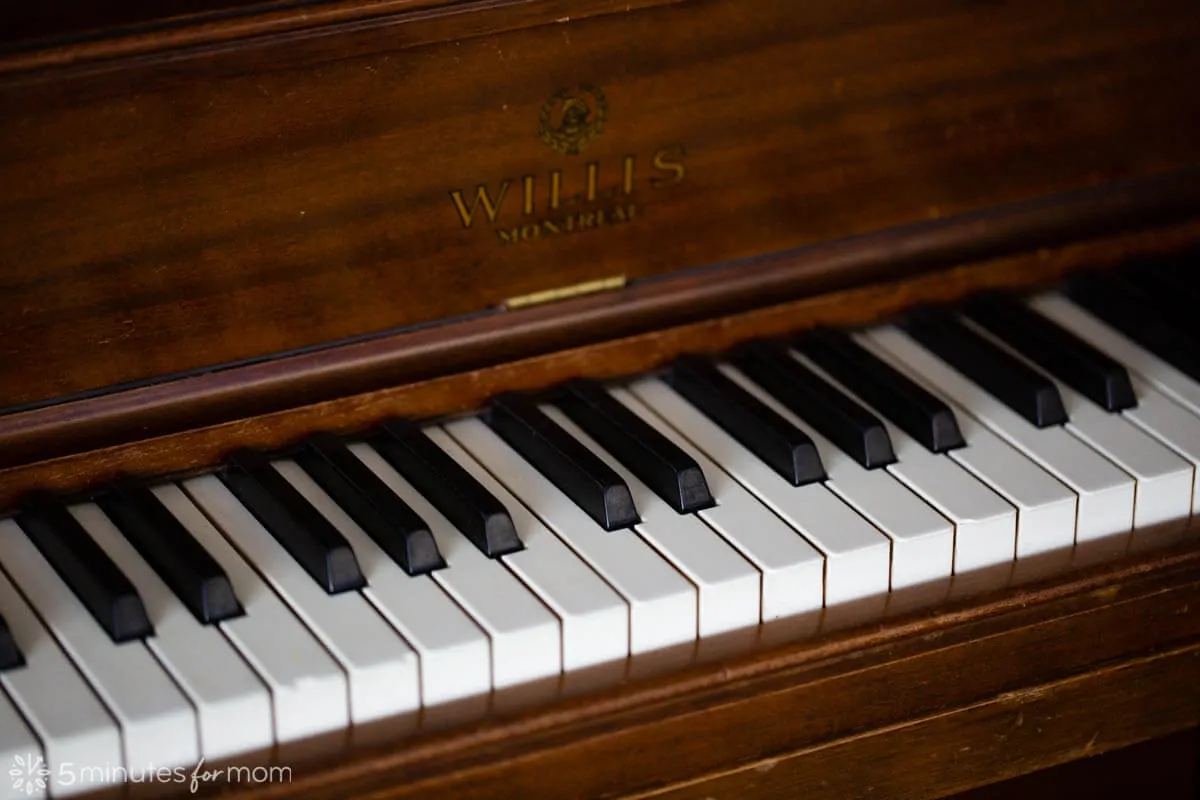 I keep walking around my small house, trying to see if I can fit it in anywhere else. But I can't. And I need to let it go.
So I take some photographs. I don't touch up any of the dings or stains. If you can't keep your sentimental possessions, the next best thing is to take photos of them.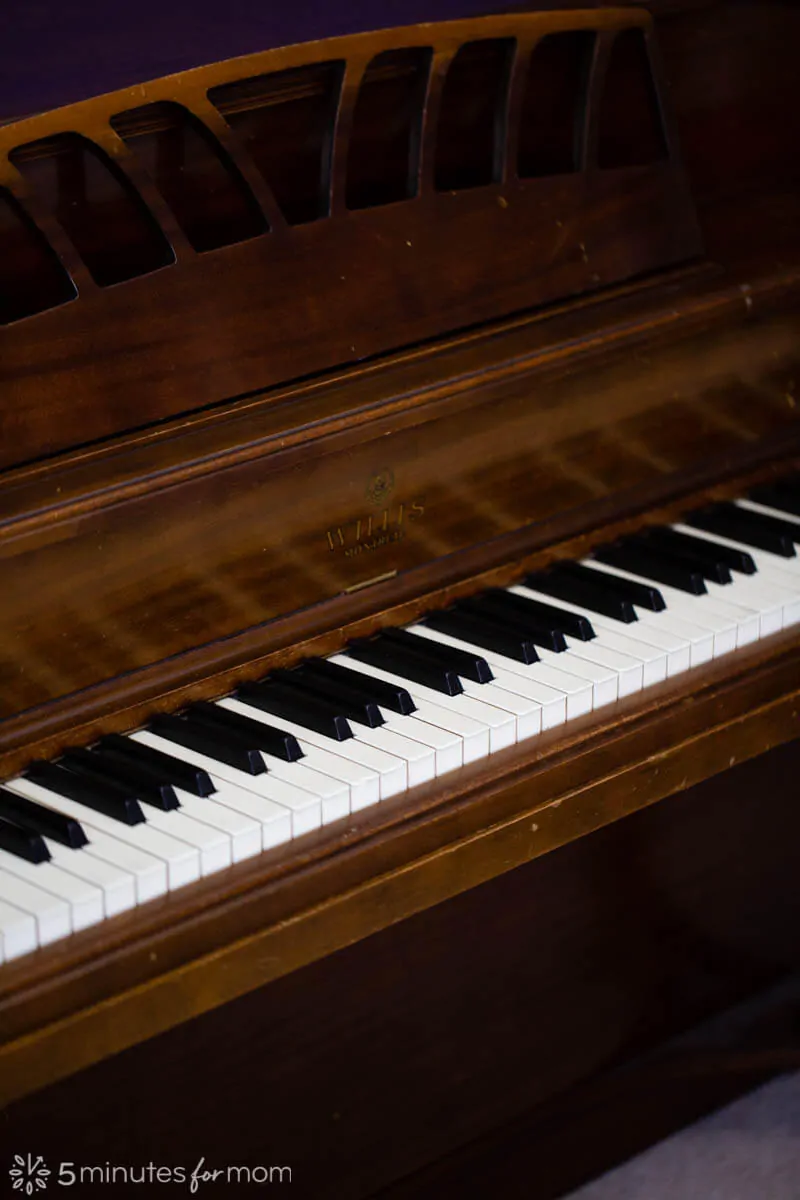 And I think the most powerful next step is to send your possession on to a new home where it can also spark joy in another.
Tomorrow I will go in search of a family who needs a piano — a family like ours who can't afford a shiny, new black one, but who can adopt an old Canadian-made piano that is ready for its next generation of little fingers, hours of scales, and maybe a few temper tantrums.
Pin it for Later

Written and photographed by Janice Croze, co-founder of 5 Minutes for Mom
Talk with me: @5minutesformom and Facebook.com/5minutesformom
Pin with me at pinterest.com/5minutesformom