This post may contain affiliate links. Read my disclosure policy here.
Can you barbecue in the winter? Yes, you can… but you need to host your winter BBQ party a little differently than a summer barbecue. We love winter grilling! One of our favorite recipes is grilled pizza and we make it all year long.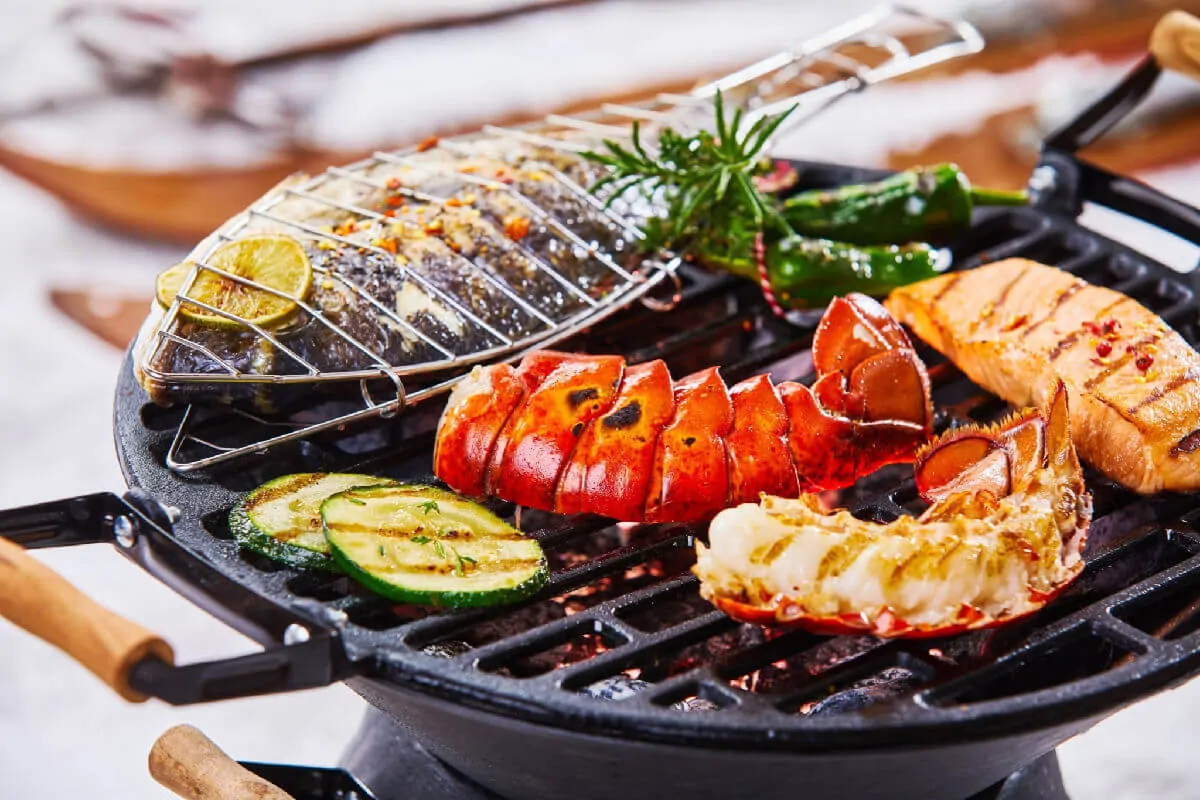 Many people think grilling on the barbecue needs to be reserved for summer. But, it doesn't have to be. Grilled food fans make it a priority to fire up the grill, even in subzero temperatures. Why not invite a few people and make it a party? Here's what you need to know about throwing a successful winter barbecue.
1. Choose The Best Winter Grilling Recipes
Hot dogs and burgers are always a crowd pleaser, but your winter barbecue might be even better with a more sophisticated menu. Go with foods that are in-season and typically fit your menu during this time of year.
Here's a really delicious recipe for grilled pizza with Hojiblanca olives and Spanish chorizo sausage. Using homemade flatbread and a high-heat grill, you can make a delicious treat very quickly!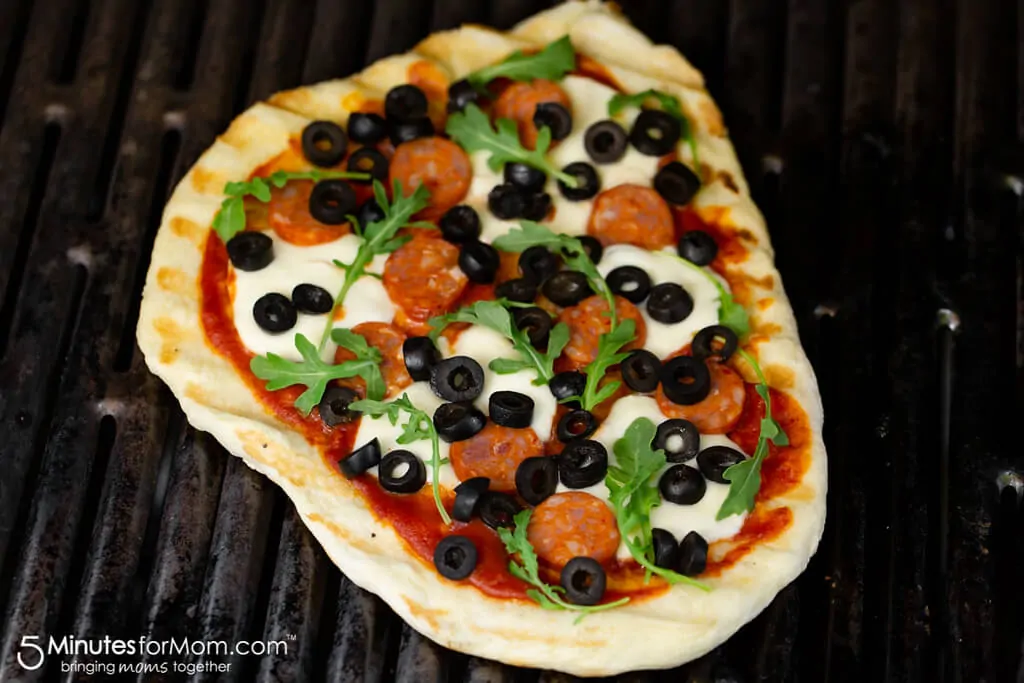 Great options perfect for your winter barbecue include:
Roasted vegetables
Sweet potato and chicken kebabs
Grilled chicken nachos
Stuffed butternut squash (perfect for the very beginning of the winter season)
Grilled lobster
Rib-eye steaks
Spatchcocked chicken
And all of your summer bbq sauces will still work for your winter bbq. One of our favorite barbecue sauces is this Tangy Dr. Pepper BBQ Sauce.
A variation or combination of any of these fantastic foods will have the neighborhood buzzing about your party for weeks!
2. Use the Right Grilling Tools
There's no denying the essentials of using the right equipment. Most people use a gas or propane grill to barbecue during the winter. But if you want that distinctive, smoky taste of a charcoal grill, you can still use charcoal… it will just take a little more time and effort to get your charcoal briquettes to the right temperature.
A smart way to effectively grill with charcoal in the winter is to use a cast-iron grill. This multi-versatile tool allows you to grill, smoke, roast, braise, fry, or slow cook your food. It's also made from thicker material than a typical grill, so it'll heat better because less heat will escape.
From there, pull out all your grilling essentials, including utensils, oven mitts or gloves, matches, etc.
It's a great idea to use a light that attaches to the barbecue so you can see what you're doing in the dark.
3. Invite Guests Who Don't Mind A Cold Draft
If some of your party is going to take place outside, you'll want to be careful with who you invite. The elderly or chronically sick probably can't handle the colder temperatures, and they won't enjoy the door opening and closing as you check on the food. Babies and toddlers might also struggle with the low temperatures.
Families with children over five, on the other hand, are the perfect guests for this kind of barbecue. They can play in the snow or join in a game of flag football while the food cooks. It's a great time for everyone if they're dressed warm and moving around.
After defining your list, make the invitations and send them out. Make the party sound enticing, so those skeptical of this cold event will be excited to join in.
Or if it's just going to be you as the grill master going outside to cook, you can keep the invite list open to everybody!
4. Make Space Inside the House
Grilling outside in the winter is one thing… eating outside is another. So make sure there's plenty of space to eat inside the house. This is especially important if you still want to invite those who can't spend a lot of time outside.
You can still simulate the appearance of a fun, casual barbecue appearance by setting up a portable picnic table with a gingham tablecloth. This increases the seating room for your guests and pays homage to a warmer, sunnier time.
5. Follow Winter Grilling Safety Steps
Just because it's cold outside doesn't mean a fire can't start with an unattended grill. Be aware of fire codes and bbq safety concerns and take proactive steps to prevent them. For example, have a bucket of water or a fire extinguisher on hand.
Someone should be outside to watch the grill at all times as well. If there are kids present, make sure they give the grill a wide berth and are aware that it's hot and not to be touched.
Do not wear snow gloves, long scarves or other loose clothing that could catch on fire. Use heat-resistant grilling gloves so your hands stay warm and safe.
Never use your outdoor grill inside… even in a garage. Keep your barbeque clear of overhangs as well that might have built up snow. The heat of the grill could melt the snow enough to come crashing down on top of you!
A winter barbecue is the perfect way to brighten a drab, winter afternoon. With these five tips, it'll be simple to throw a successful party that your friends and family will love.
Pin it for Later