This post may contain affiliate links. Read my disclosure policy here.
Danielle Reeves, 5 Minutes for Mom contributor, has a simple and tasty summer recipe for you.
Well, my friends, the time for hot cocoa and sweaters has come to an end. As much as I love the winter months (not the cold, but the yummy foods and snuggly blankets), there is a major joy that comes with the summer: GRILLING! Oh wow, I love grilling and all the delicious, mouthwatering recipes that includes! Here's one of my favorite marinades when we get our grill on… Tangy Dr. Pepper BBQ Sauce!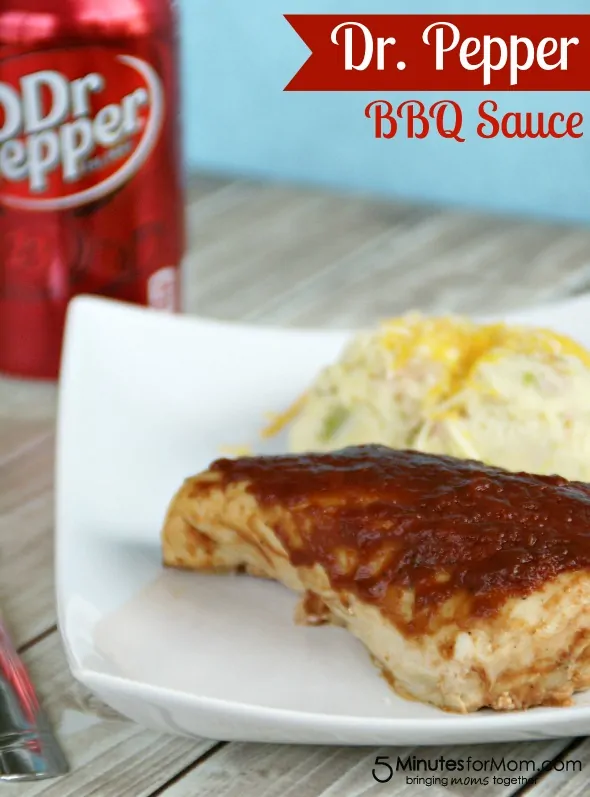 I'll freely admit I have a major love for all things Dr. Pepper. I know addictions aren't 'healthy', but since I'm a normal human being and far from perfect, I figure there's much worse things for me to constantly crave. It's a love affair I embrace, and my hubby fully supports.
So when I find a recipe where I can include my wonderful Dr. Pepper, it's like angels are singing all around me! Seriously, though, this Tangy Dr. Pepper BBQ Sauce will have you licking the plate, and your fingers, to get every last bit of it's yummy goodness!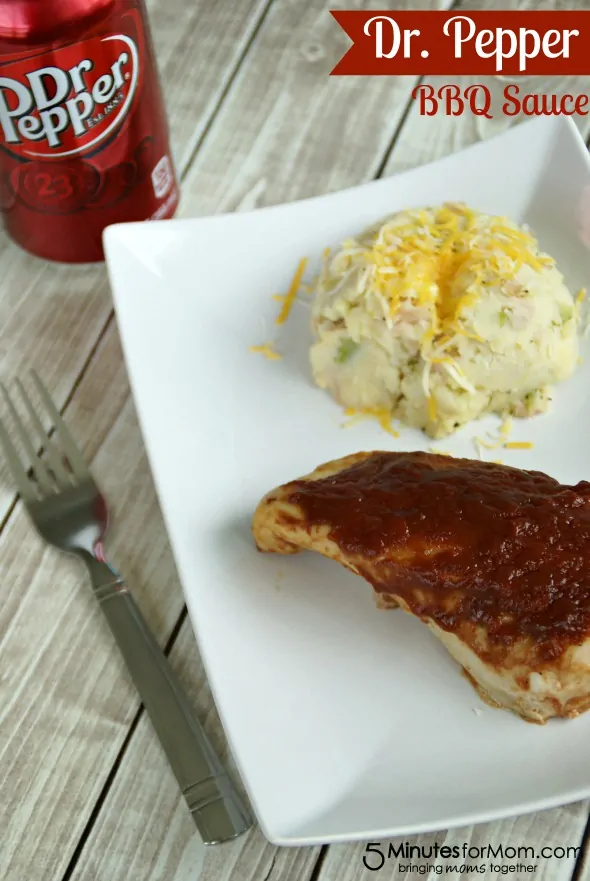 One of the bonuses to this recipe is that it is SUPER easy! You CAN make it ahead of time, but I've found that if you marinate your meat right after mixing the Tangy Dr. Pepper BBQ Sauce, it turns out much more moist and flavorful. Perhaps it's the bubbles in the soda, or something else…but I would recommend making it fresh, if you can!
Ingredients
1/2 cup Dr. Pepper
1/2 cup BBQ Sauce (your choice brand)
1/2 cup Ketchup
1 tbsp. Brown Sugar
Directions
Combine the first 3 ingredients until well-incorporated.
Gently stir in brown sugar.
Use as a marinade for your favorite chicken or beef.
Notes: If you don't have a grill, you can still enjoy this flavorful marinade! Just marinate your chicken for at least 1 hour, then bake, uncovered, in a sprayed baking dish for about an hour, or until meat is cooked through.