This post may contain affiliate links. Read my disclosure policy here.
Make it a Valentine's Day to remember with this super easy, kid-friendly owl heart shape paper craft. These DIY Valentine's Day cards for kids are so cute and fun to make.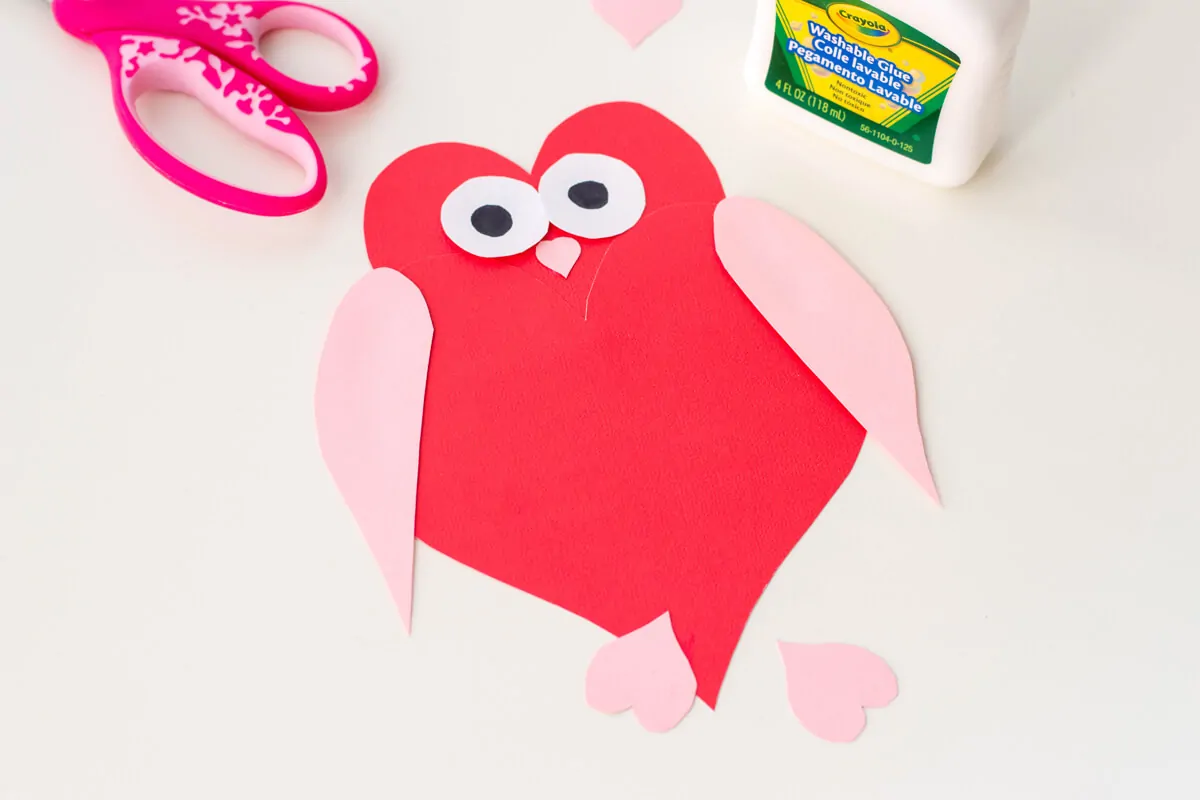 Hey, there everyone! It's Lisa and I am excited to make a new DIY with y'all today. Last you heard from me, I was busy whipping up a batch of Furry Monster Valentine Cupcakes. Then, I realized it was time to make some Valentine's Day cards for my son to hand out to his friends.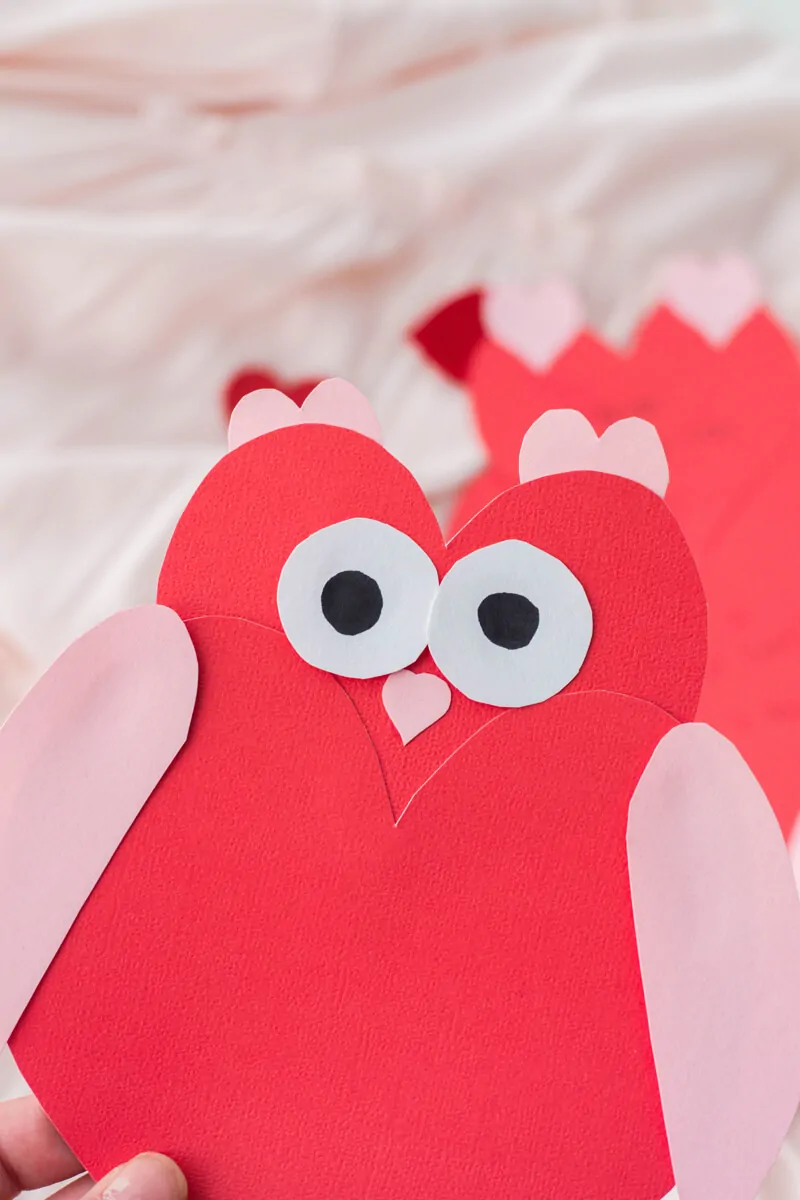 Your kiddos will love putting together this Valentine DIY with you. The owl is pretty much made up of heart shapes. It's amazing what you can make with a bit of creativity and imagination!
First and foremost, make sure you download this free printable:
Owl Heart-Shape Paper Craft Printable
Now, let's get started…
How to Make Your Owl Heart Shape Paper Craft
For One Card, You'll Need: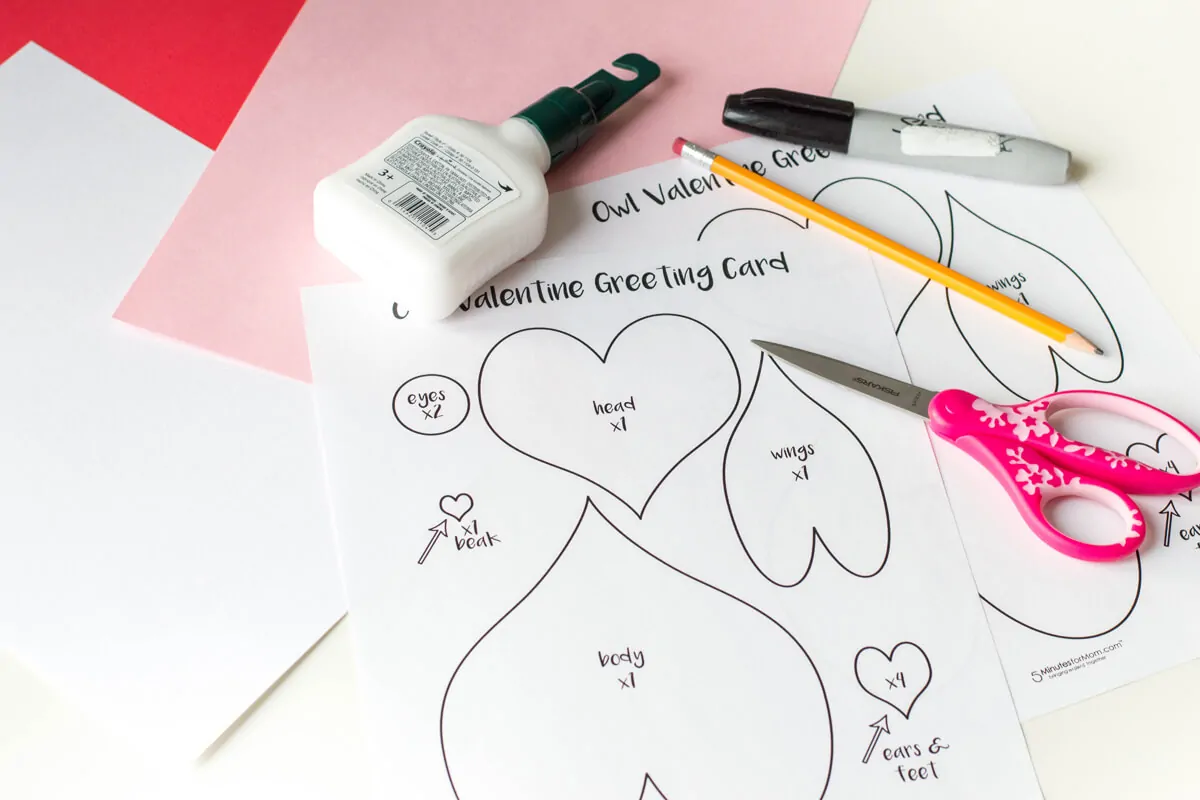 Our Owl Card printable (download and print it from our above link!)
3 sheets of cardstock: pink, red and white (one of each color)
Scissors
Glue
Black sharpie
Cut the Pieces
Cut out all of your pieces from our printable.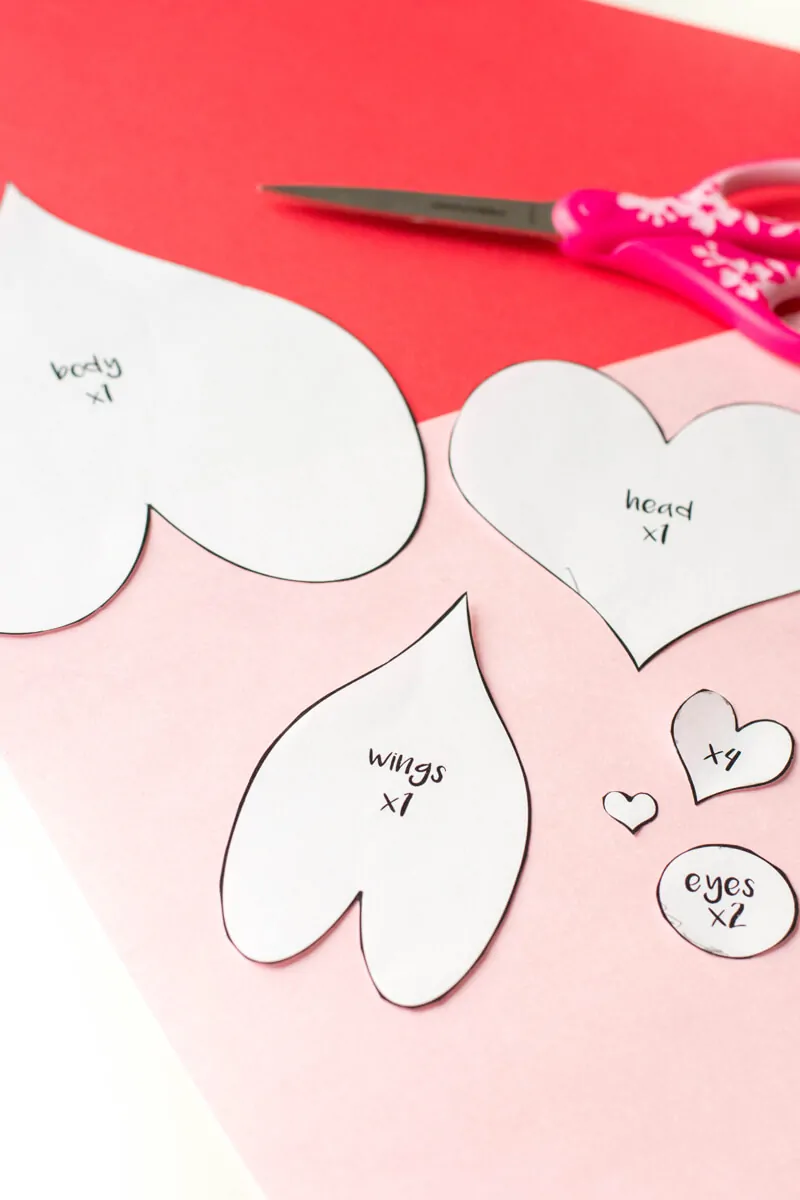 Start Tracing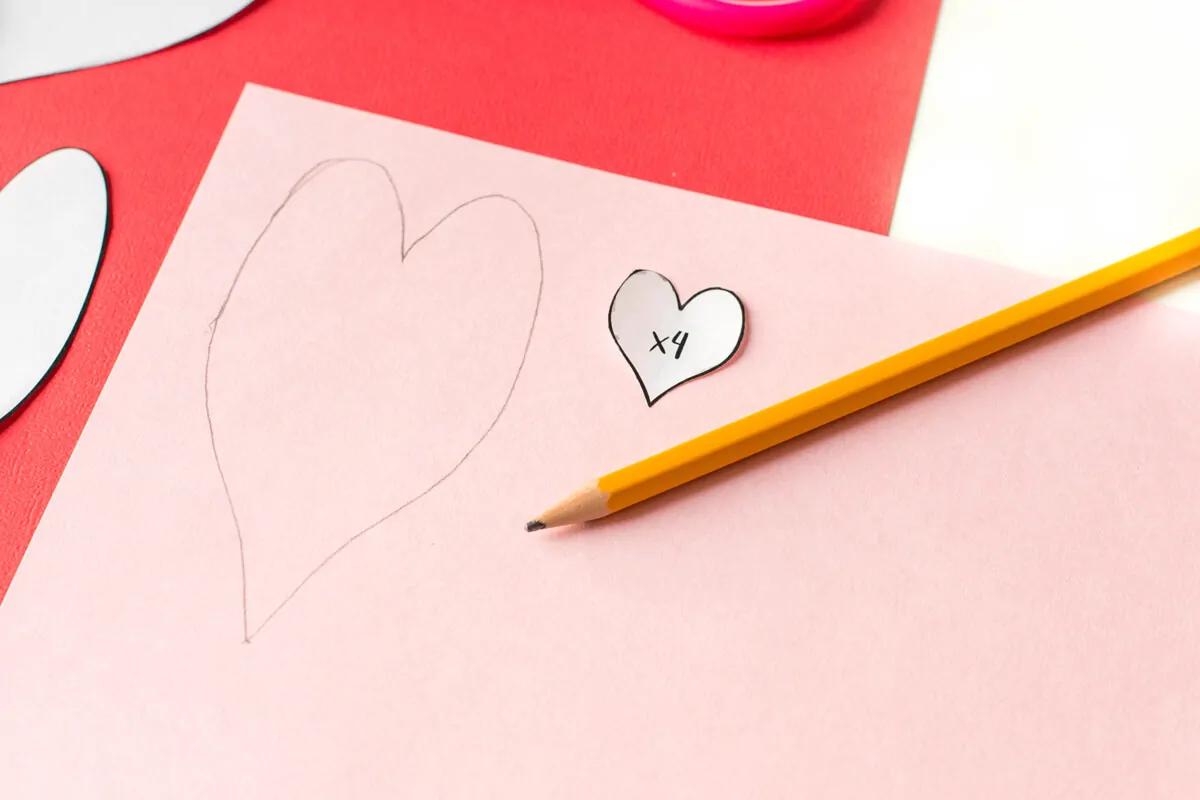 You will now begin the tracing process. Each shape indicates how many you will need of that piece.
The hearts that are labelled as body and head should be traced onto your red cardstock. The circle (indicated as eyes), go with your white cardstock. All other pieces belong to your pink cardstock.
Snip, Snip, Snap
Once all of the pieces are traced, cut them out and lay them on your working table. You are now ready to assemble everything.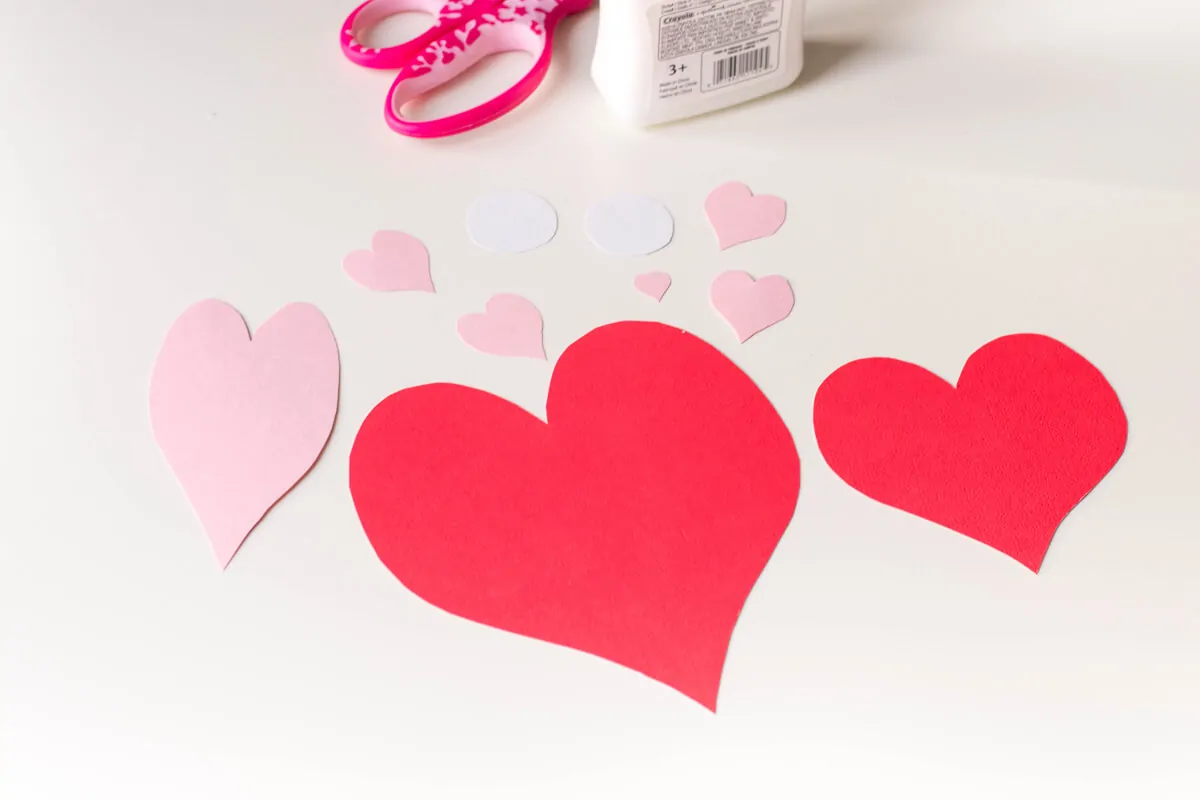 Body & Mind
Glue your smaller red heart behind the top of your large red heart. You will want to cover the pointed end of the smaller heart with the large one.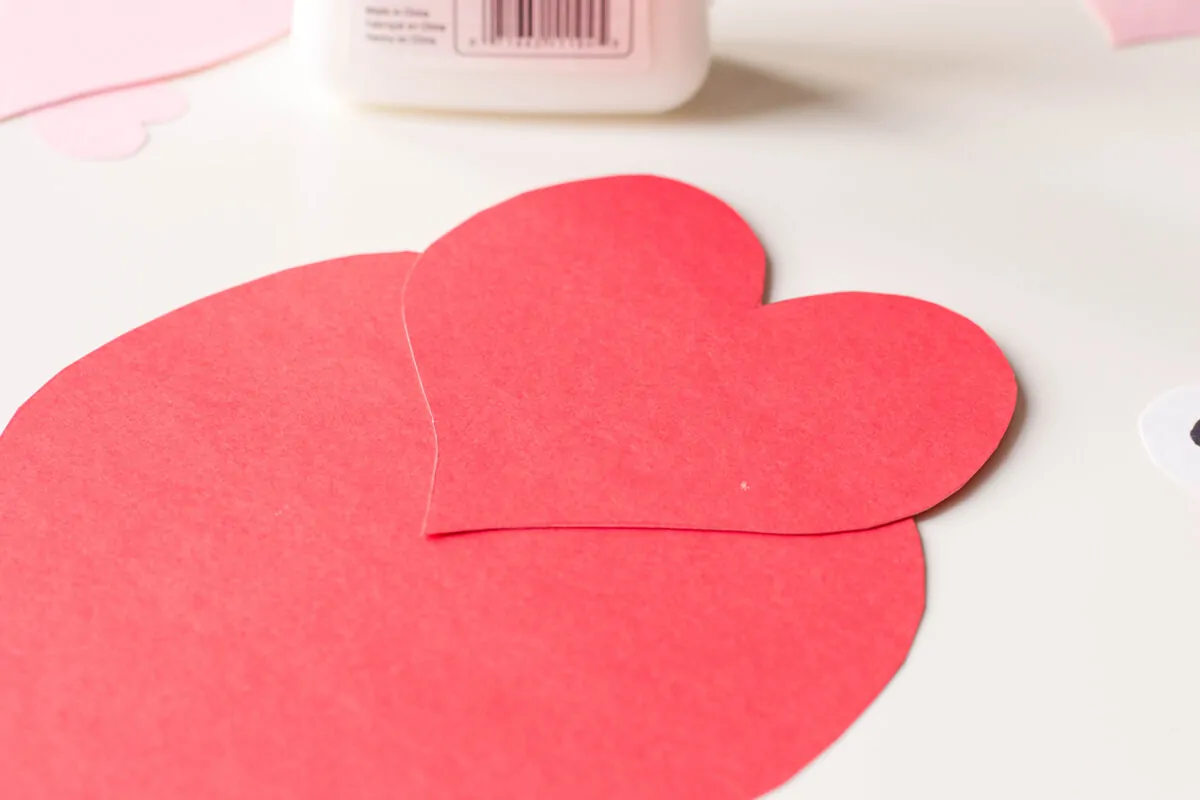 Window to the Owl-Soul
With your black Sharpie, draw a large pupil in the centre of each white circle. Then, glue them onto your owl's face.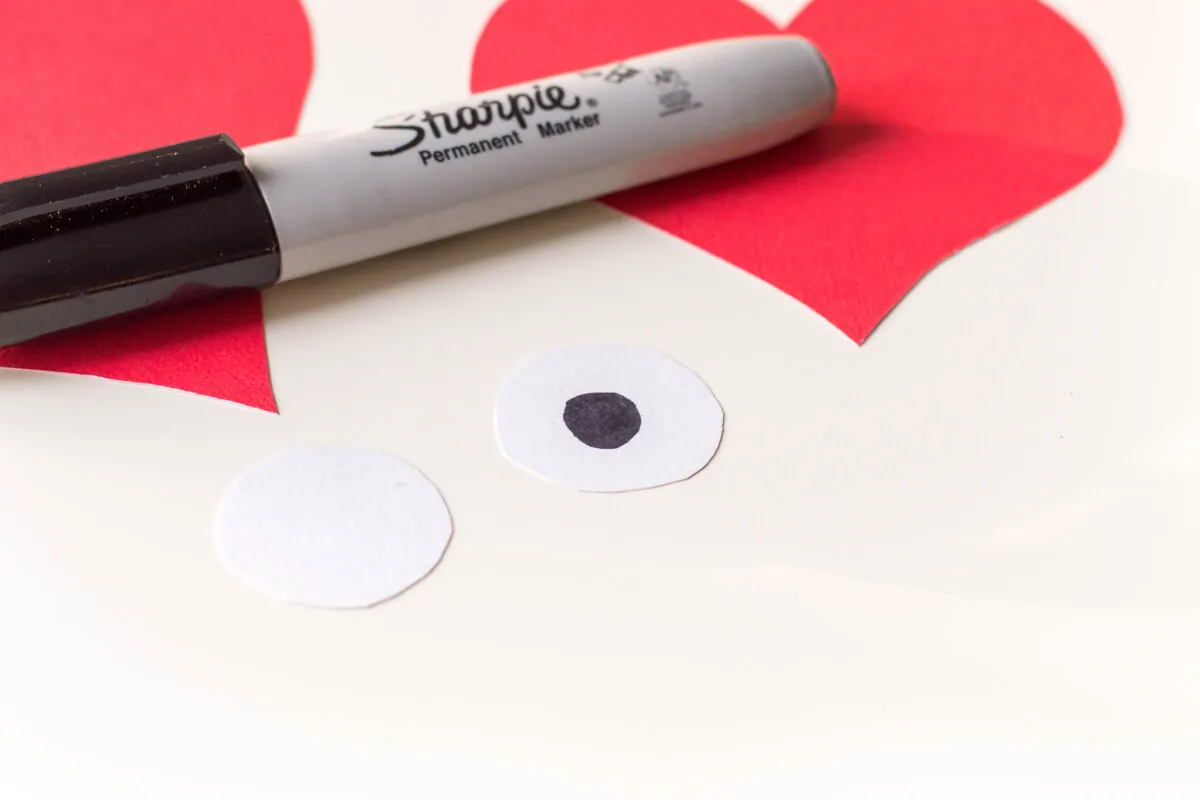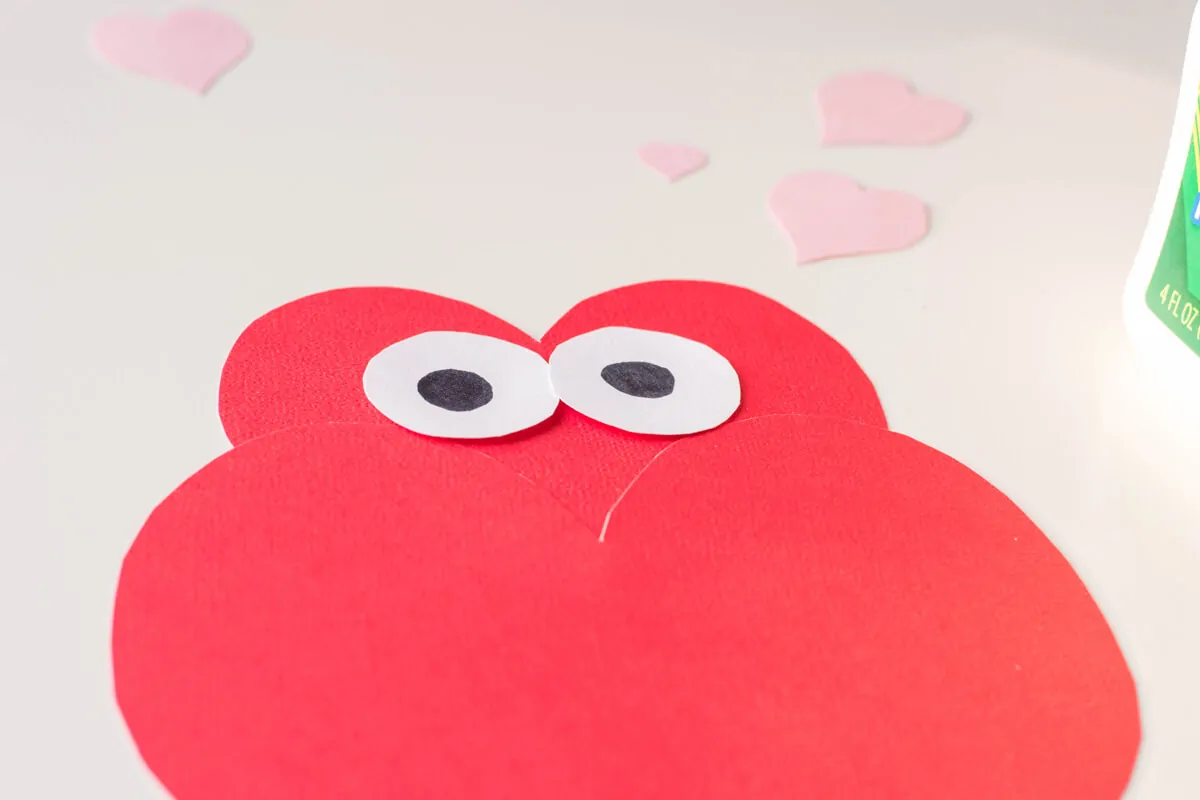 Take Flight!
Let's give your owl a pair of wings. The pink heart that was traced from the "wings" shape should be cut in half, length-wise. Glue one on each side of your owl's body.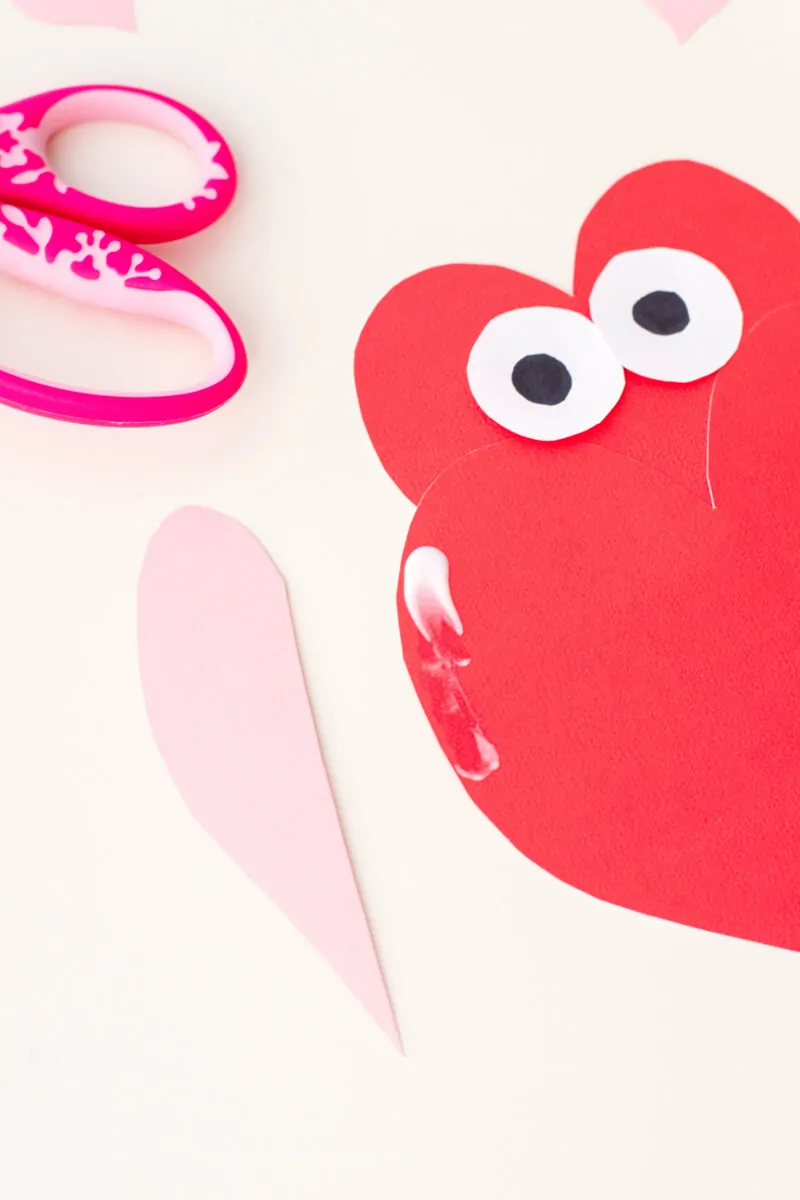 Add the Rest
Glue the remaining heart shapes on your owl, as indicated by the printable.
Attach your owl's ears behind its head, covering the pointed portion of the heart. The hearts should be placed upside down when you are gluing the feet.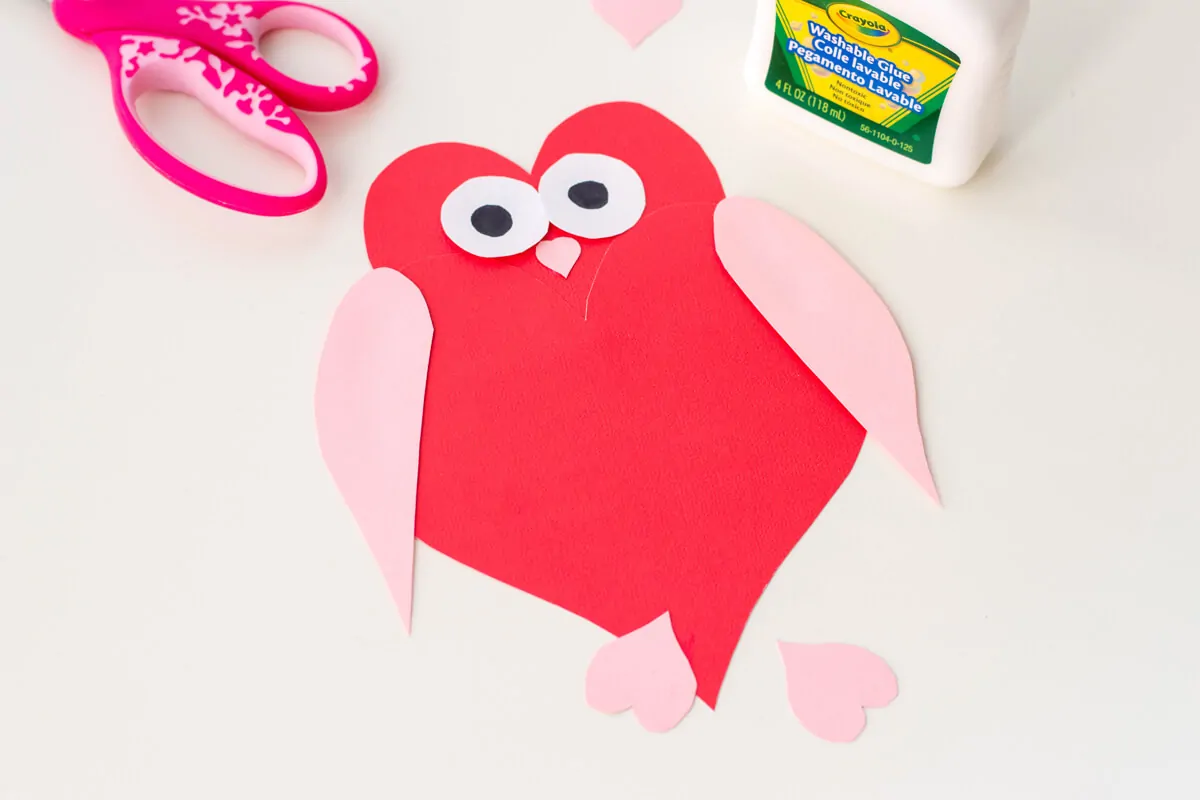 Now turn your adorable owl heart shape paper craft into a Valentine's Day card by writing an owl-approved message on the back. Your Valentine will appreciate it.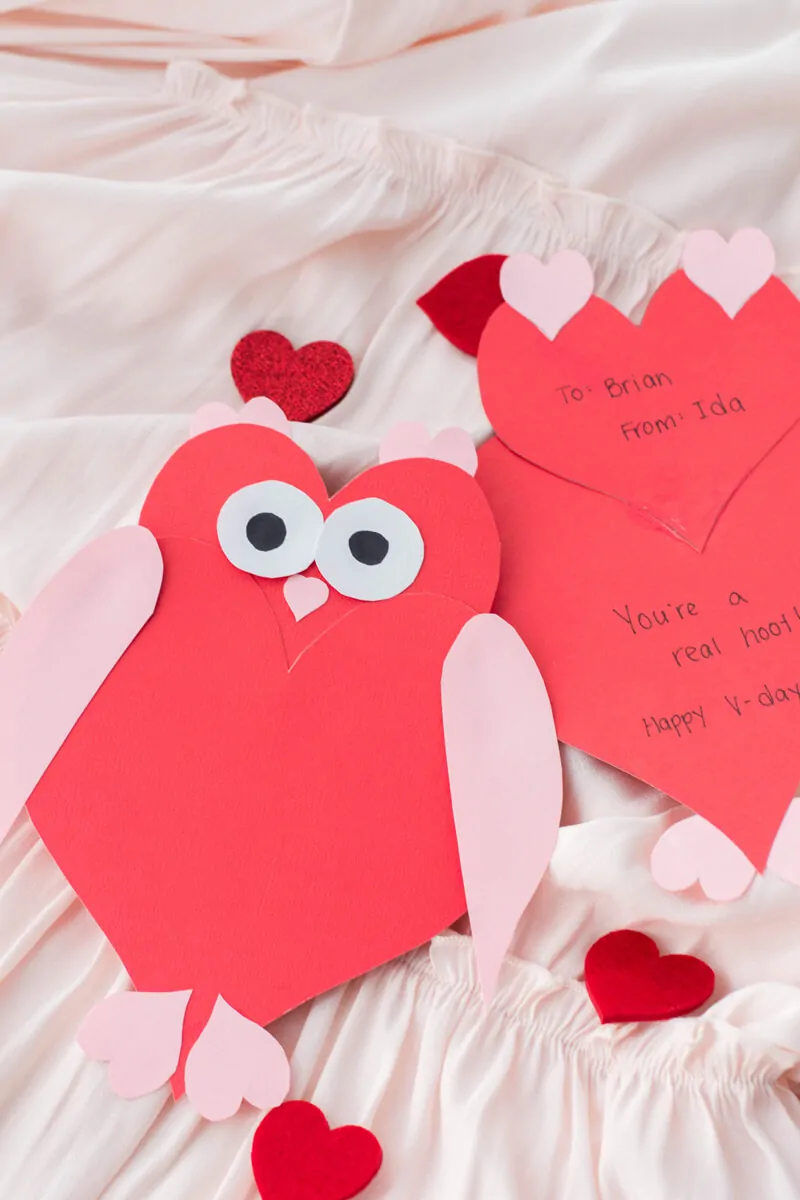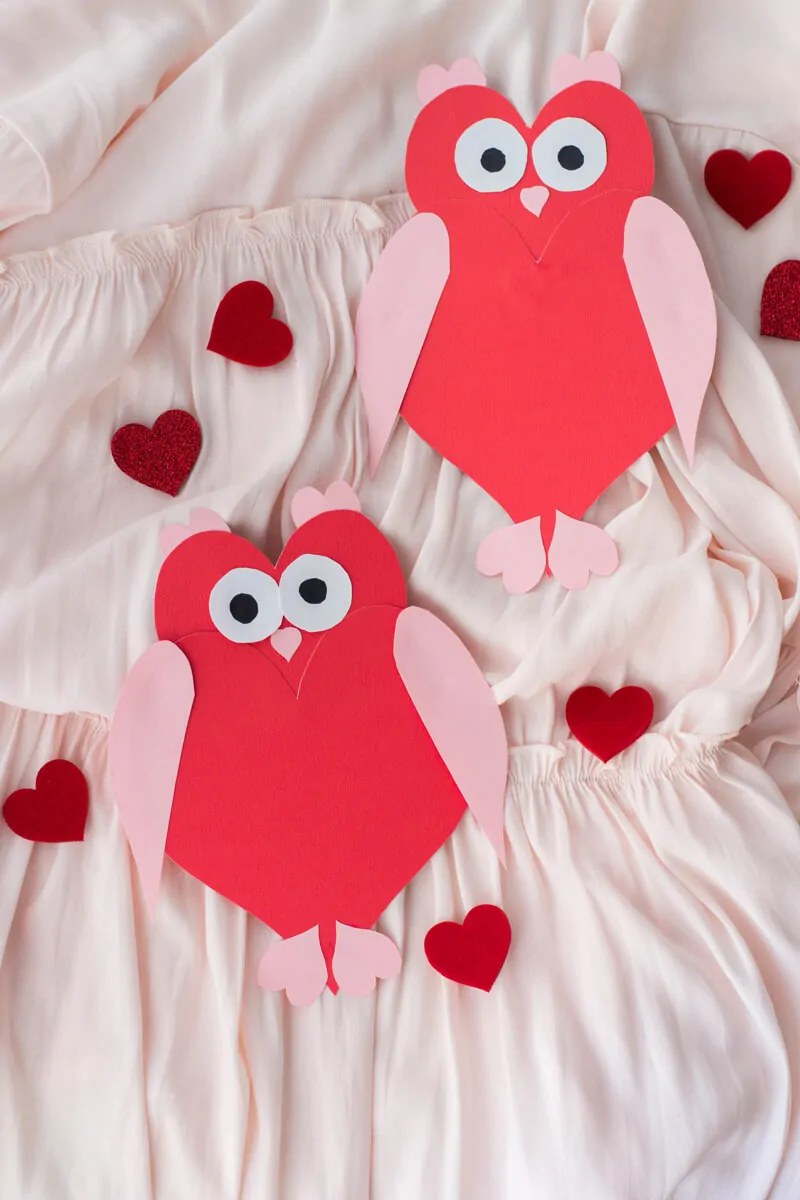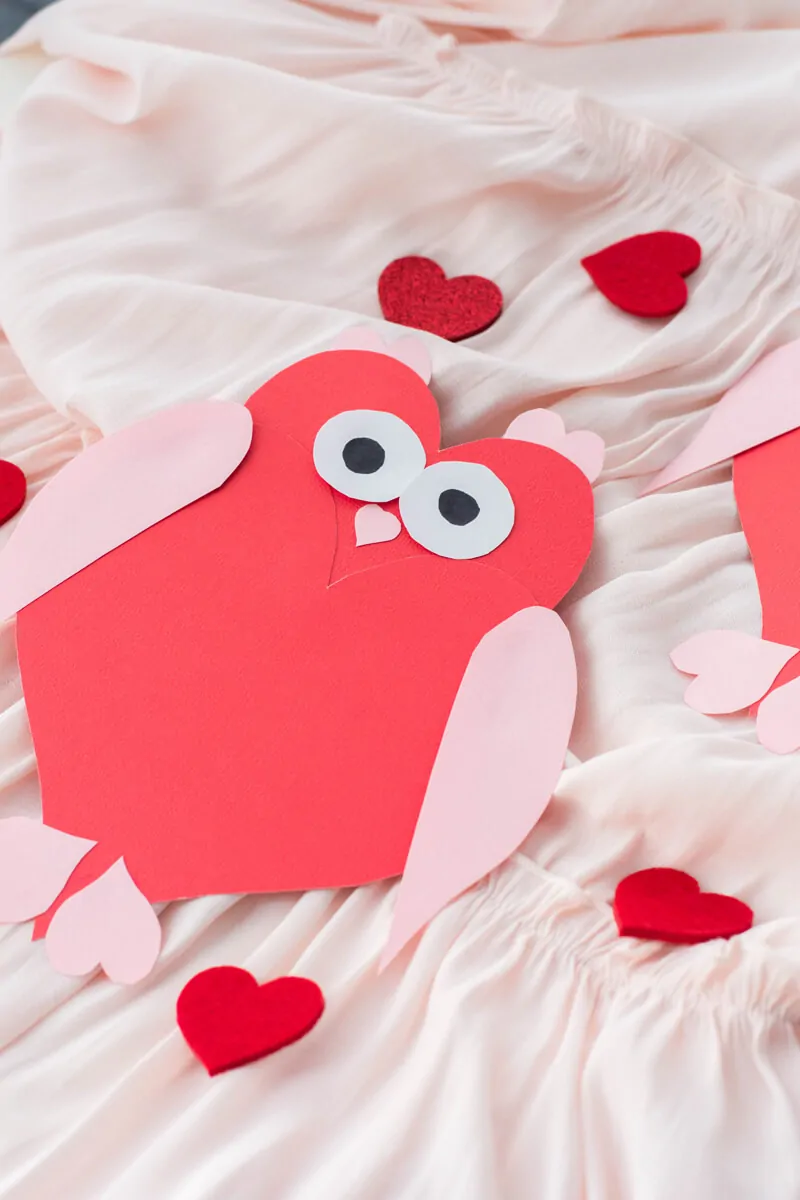 Do you think your kids like making this owl heart shape paper craft?
Pin it for Later!