This post may contain affiliate links. Read my disclosure policy here.
If you have children with learning disabilities, the start of a new school year can be very stressful. Today our friend, Paige McEachren, has some helpful back to school tips for children with learning disabilities to help them have a smoother transition.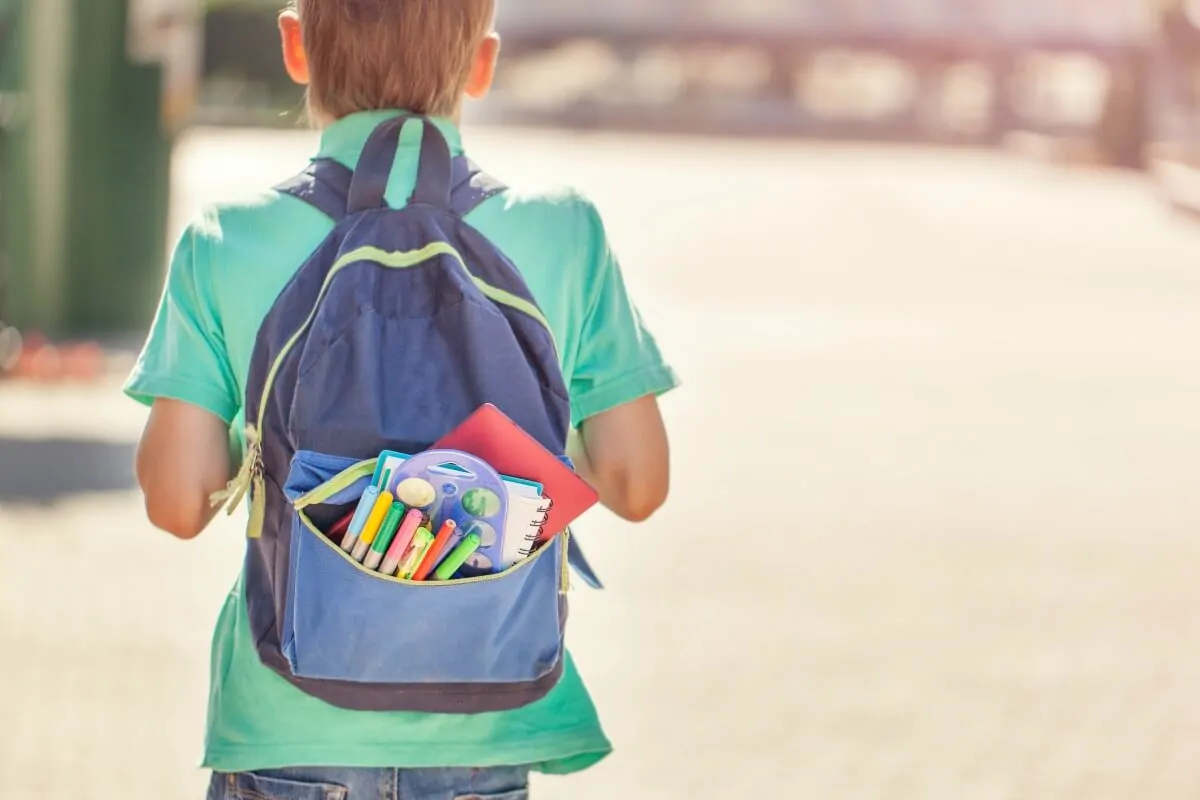 As a child I loved going back to school. The new school clothes, fun school supplies and the excitement of catching up with friends meant I couldn't wait for a new school year to start. My children do not have those same experiences. Their ADHD and learning disabilities mean school is not fun for them, so they don't get excited about starting a new year.
The thought of going back to school is already stressful for children, add in a learning disability and it's particularly difficult. As the new school year comes closer, try these tips to help your children with learning disabilities as they go back to school.
5 Back to School Tips for Children with Learning Disabilities
Be your child's advocate – My children like it when I go in and speak with their teachers as early as possible. I try to make sure their teacher knows about their learning disability, but also knows about their strengths and interests.

We teach our children that Dyslexia, ADHD, Anxiety or Dysorthographia may be the reason things are harder for them, but it's not who they are. We want to ensure their teachers see that too. If your child does need special services like a scribe to write for them, extra time, or an aide in class this is also a great opportunity to work out those details.

Also, if you are suspecting your child may have learning disabilities, but you have not yet had them tested, try to do that as soon as possible. Waitlists for assessments can be long, and the sooner you have a diagnosis, the sooner you can get your child the support and accommodations they need.

It can often be hard for parents and teachers to recognize ADHD in girls as they often are not hyperactive.

Be sure to also have their child's eyesight tested every year. Back to school is a great time to book your child's eye exam. It's critical for all kids to have their eyesight checked regularly, but if your child is also struggling with reading, it could be a sign that they need eyeglasses.


Talk with your child – The greatest stress for children is not fitting in. The reality is that for children with a learning disability they already don't fit in. Going back to school reminds them of this. Talk to them and let them know they are perfect as they are. Remind them that they always fit in with you. Create open dialogue that will allow you to talk with them about how to handle issues that may arise at school, both positive and negative.

The goal is to create a relationship that will allow them to come to you throughout the school year with problems and to share their victories.


Get organized – Being organized is difficult for many people, including adults. For children with a learning disability it may seem impossible. Create a specific clutter-free space for homework. Designate a specific area for supplies and help your child put everything back in it's place.

My kids do their homework at the kitchen table so I can keep an eye on them. This is a great habit to start when they are young, so that they're used to having you around when they need help with tougher homework like learning how to take notes from a textbook.

We have a homework case with pencils, erasers and sharpener, that neither child can claim as their own. In the kitchen cupboard we have a bin for all their homework supplies. Every time they use it they put it away so they are ready for the next day.


Be positive – Most children with learning disabilities have low self-esteem. As the parent you must highlight their strengths, even when they cannot see them.

A series of conversations in the weeks leading up to school, highlighting their strengths, can help your child feel successful before they even start. Also, I'm no Pinterest mom, but I do write some positive post-it notes and sneak them in their lunchboxes and agendas so they get a little boost or at least a smile every day for the first few weeks of school.


Routine is key – Summer is for being active, sleeping in, and having fun. That usually means routines fall apart. The weeks leading up to the start of school review your routines and start implementing them. Having well established routines when children start school will help get them ready in the morning, do homework and get settled at night.

My daughter starts doing an hour of reading in the weeks leading up to school. For my son who has ADHD and anxiety, he gets up like it's a school morning the weeks before school starts. He gets up the same time for school, makes his lunch and gets out the door in time for the bus.

At nighttime we use a checklist for going to bed and one for what he has to get ready for the next morning. Practising this before school starts helps a lot with the anxiety and stress of new routines and changes.

You may also find these ADHD sleep tips helpful as you get your children back on their sleeping routines.
I hope these back to school tips help you and your children with learning disabilities have an easier start to the new school year.
Don't Miss…
If your child has ADHD, be sure to check out this other post written by Paige for 5 Minutes for Mom…
Traveling with ADHD? 5 Secrets To A Relaxing Family Vacation Even If Your Child Has ADHD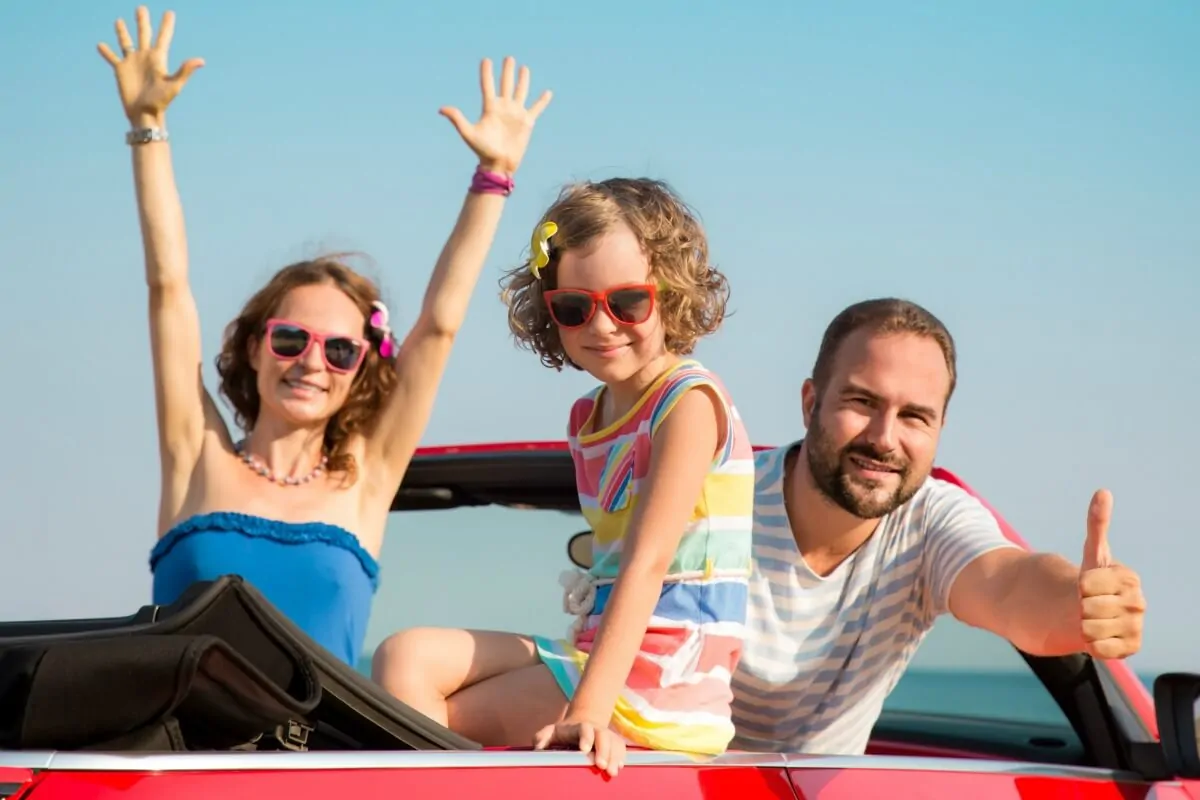 Here are some fantastic resources for navigating your child's journey through school…
How To Help Your Child Succeed In School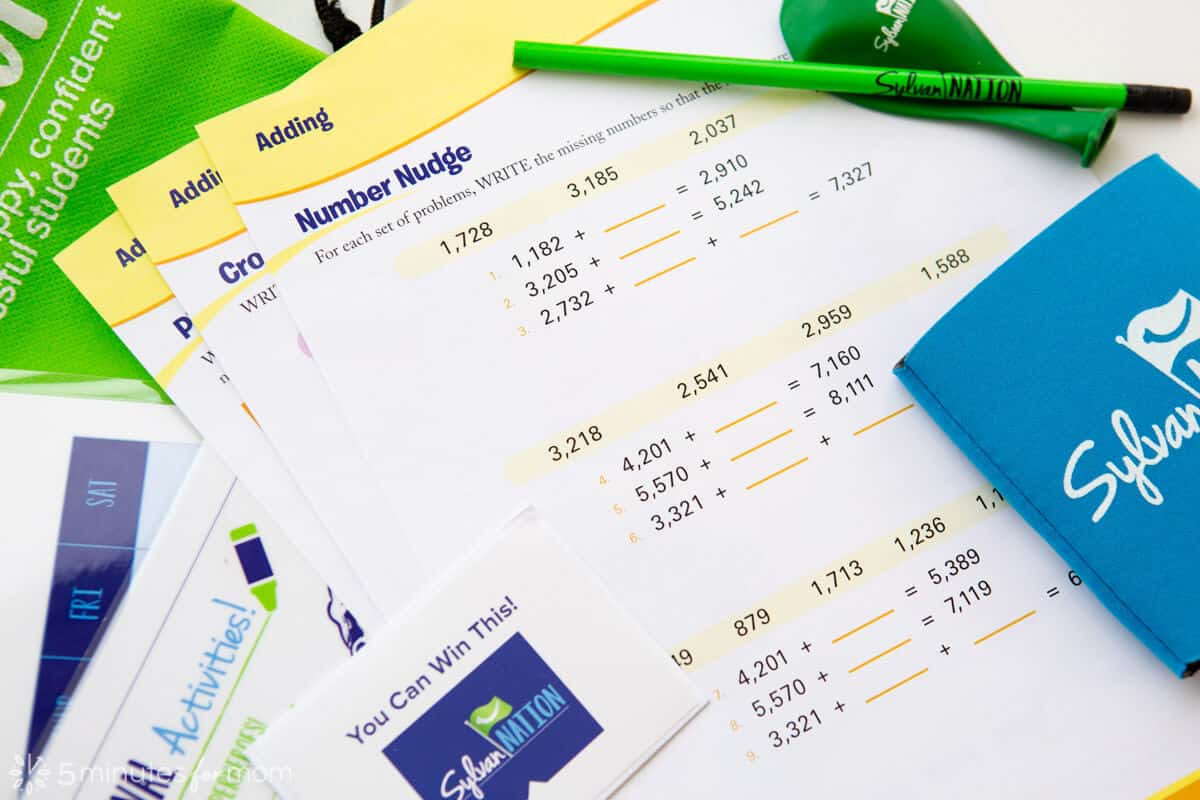 Simplify your back to school shopping with our free printable school supplies list for Kindergarten through College.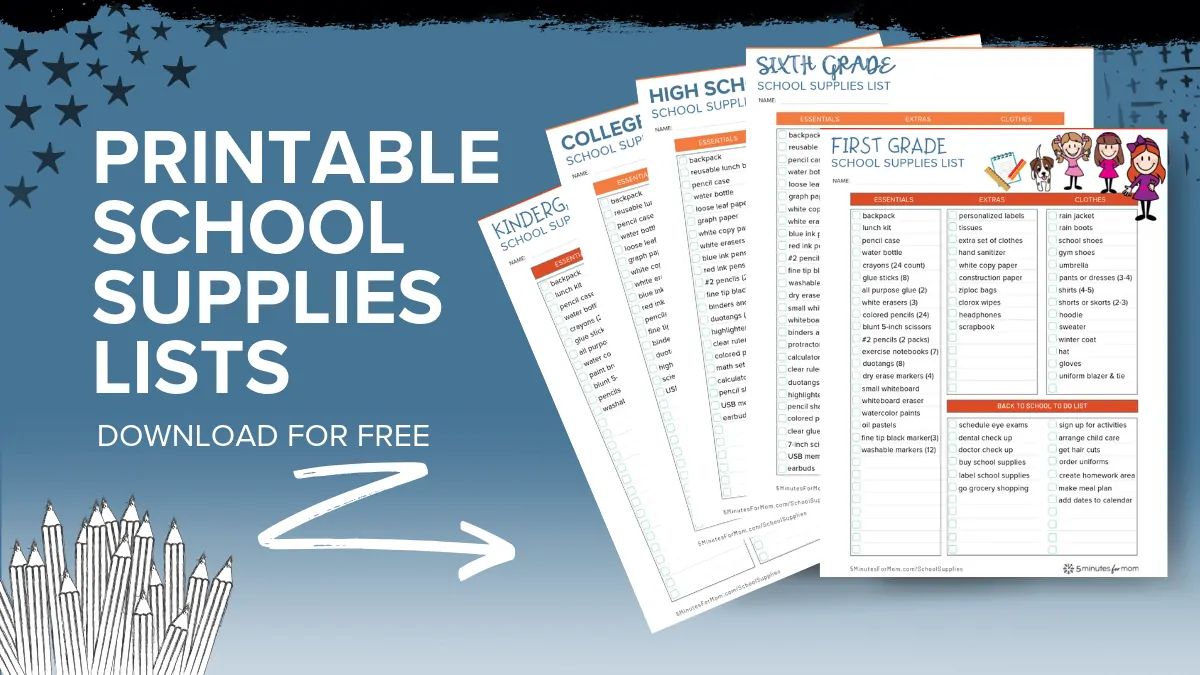 Written by Paige McEachren.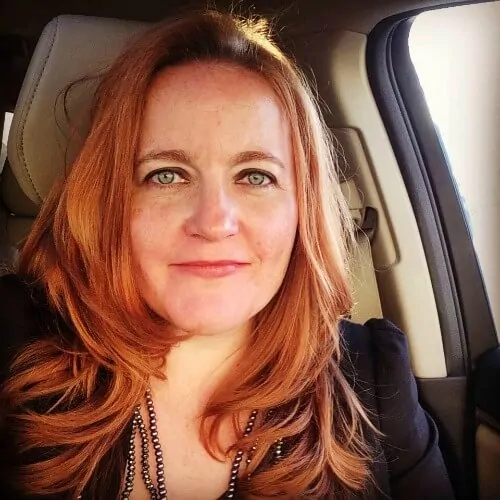 Paige spent over 20 years working in corporate communications for world-leading technology, health care and pharmaceutical companies. In 2015, she decided to leave the professional workplace to stay home and help her young kids navigate life with ADHD and dyslexia. When not taking care of her kids (3 including her husband), she loves to plan family vacations, struggles with the love of baking and wanting to be healthy, challenges herself to try new things and if lucky, finds a bit of quiet time. She shares her tales of a disordered life on her blog www.pieceofpie.ca.