This post may contain affiliate links. Read my disclosure policy here.
There's so much to do during the week, spending hours in the kitchen to cook dinner every day might not be the most thrilling idea. Luckily, there are plenty of easy weeknight dinners you can make that require little to no effort and are ready in no time. This way, you can enjoy spending time with your family in the evenings and no one will be starving either!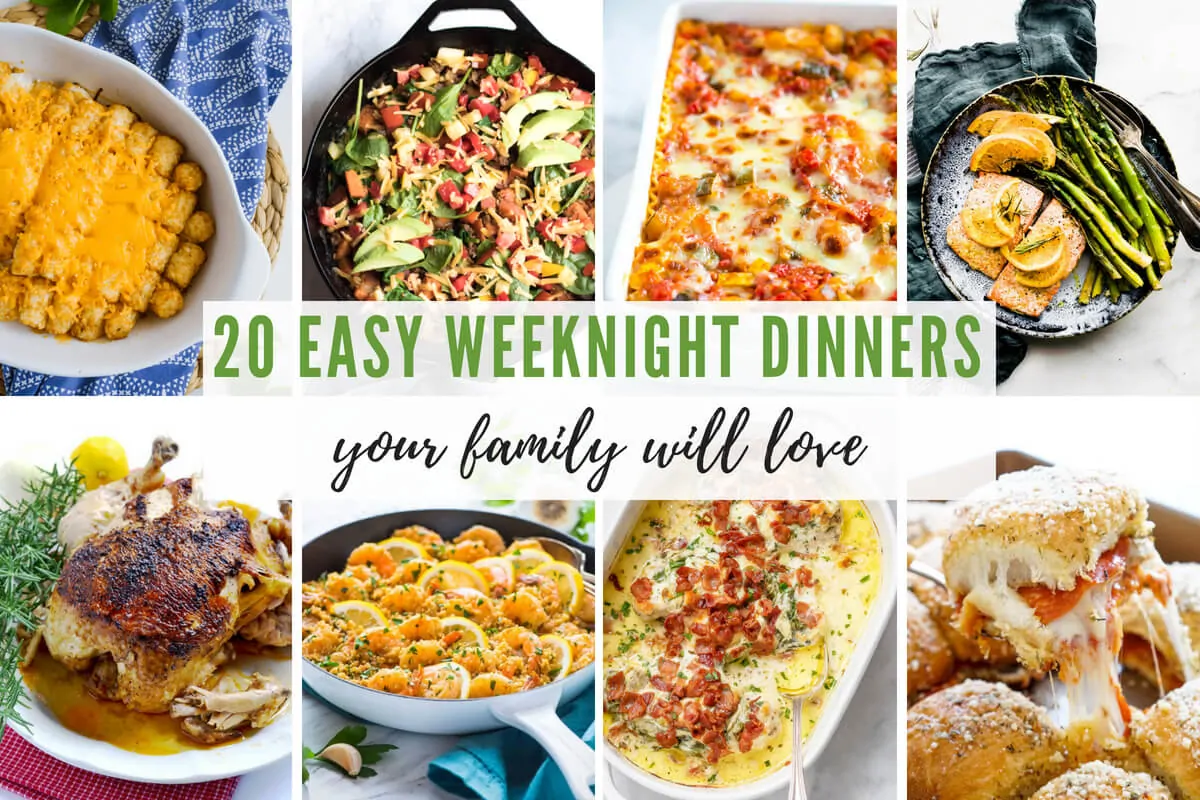 Don't be tempted to think giving up all that extra time preparing meals will be sacrificing flavor too, that's certainly not the case. Instead, the easy weeknight dinnersI'm sharing today are clever recipes that cook really fast or use the oven or the instant pot (and other kitchen tools) which will basically do all the cooking for you.
Moreover, making a meal the whole family loves doesn't have to seem like an impossible task. The easy weeknight dinners featured below are absolutely delicious and full of flavor so they will surely be a hit and likely become family favorites. And there's plenty to choose from: casseroles, chicken recipes, sheet pan dinners, meat-free meals, one-pot dinners and other quick and easy recipes perfect for a busy weeknight will come to your rescue whenever you want to have a relaxing evening with your family!
20 Easy Weeknight Dinners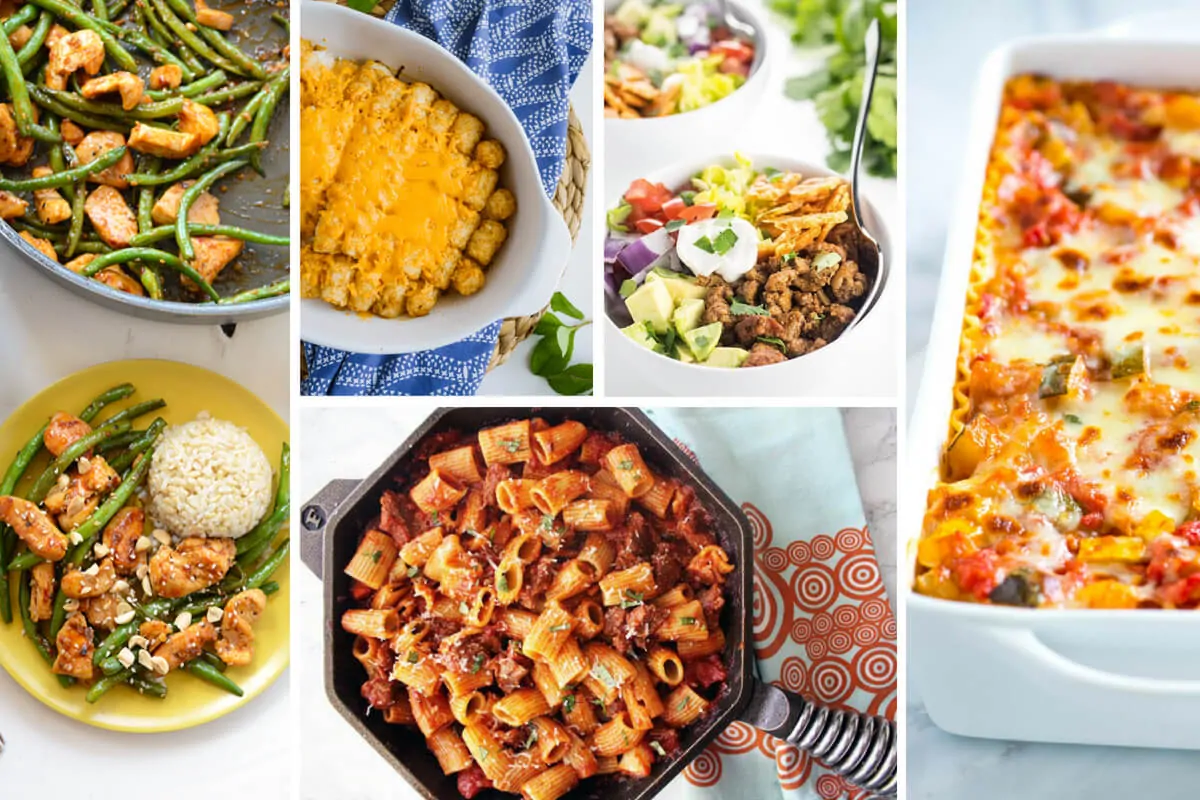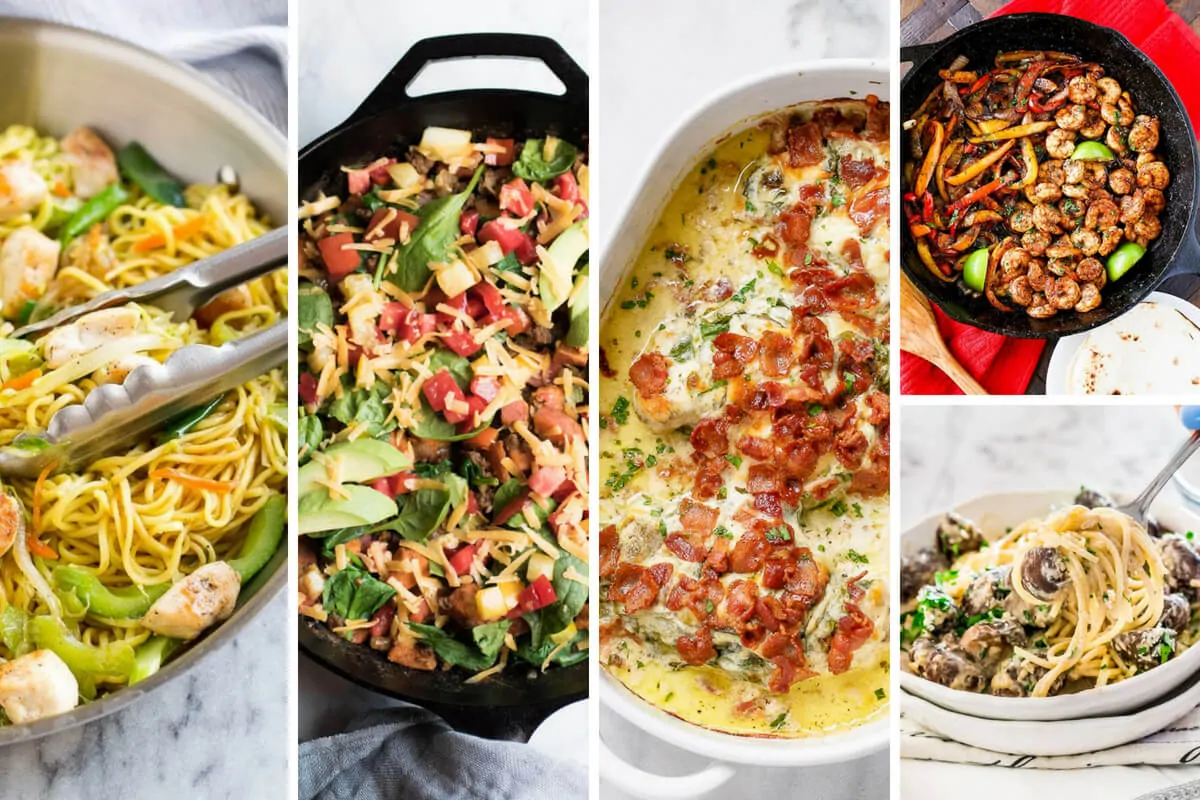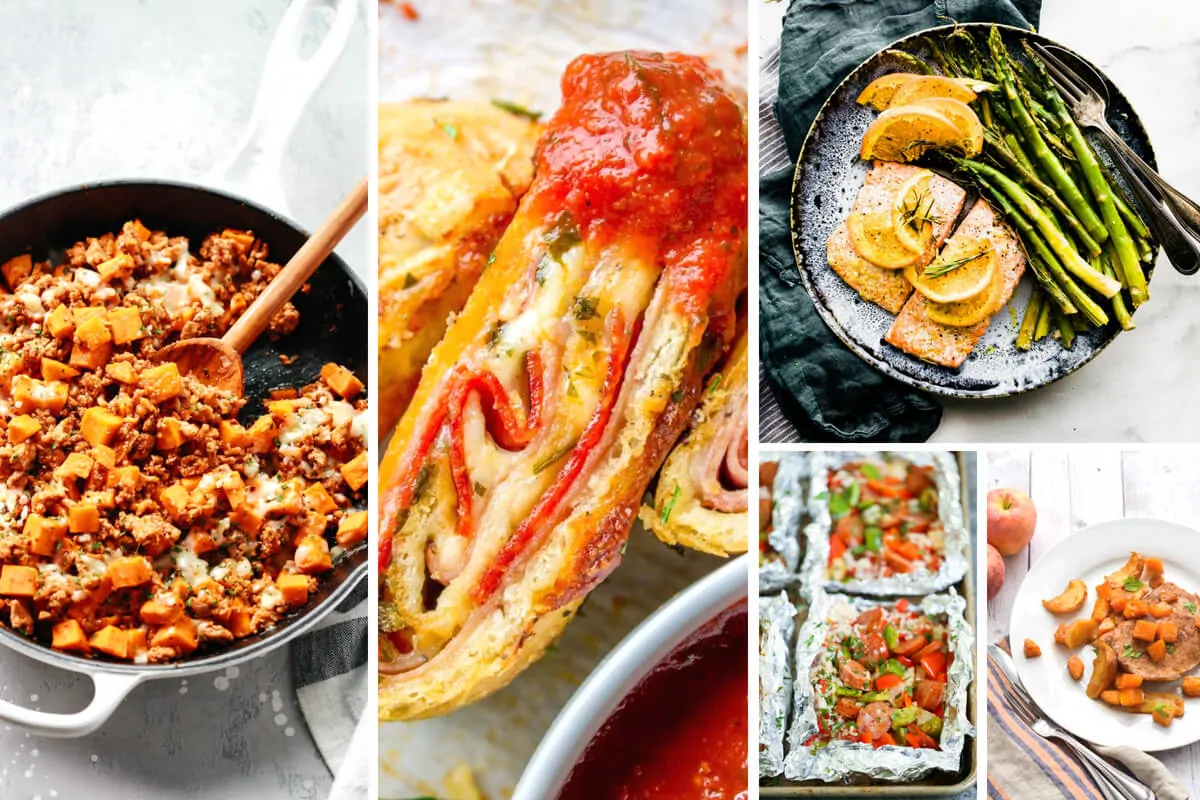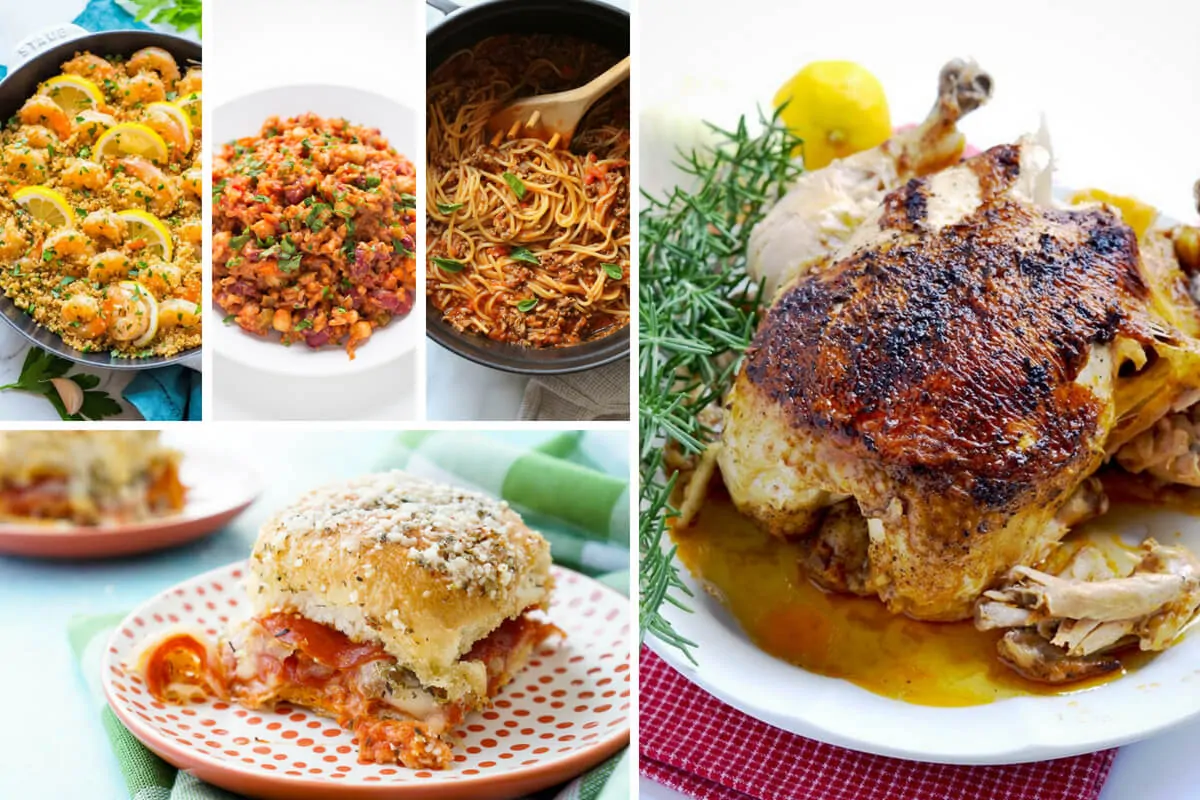 And a couple of BONUS Easy Weeknight Dinners…
Mexican Impossible Pie from NoshingWithTheNolands.com

We wanted to add this extra recipe because it really is one of the simplest easy weeknight dinners… you just layer the ingredients into a pie plate and then pour a blended mixture on top, and out of the oven comes this amazing pie. Everything falls into place. The cheese floats to the top for a crispy upper crust and the Bisquick falls to the bottom for a tender bottom crust.

Lasagna Roll Ups from LadyAndTheBlog.com

Our friend Vera recently made this delicious Lasagna Roll Ups recipe and we wanted to add it to our list of our favorite easy weeknight dinners. It's so rich and creamy, you and your kids will love it.

Pin it for Later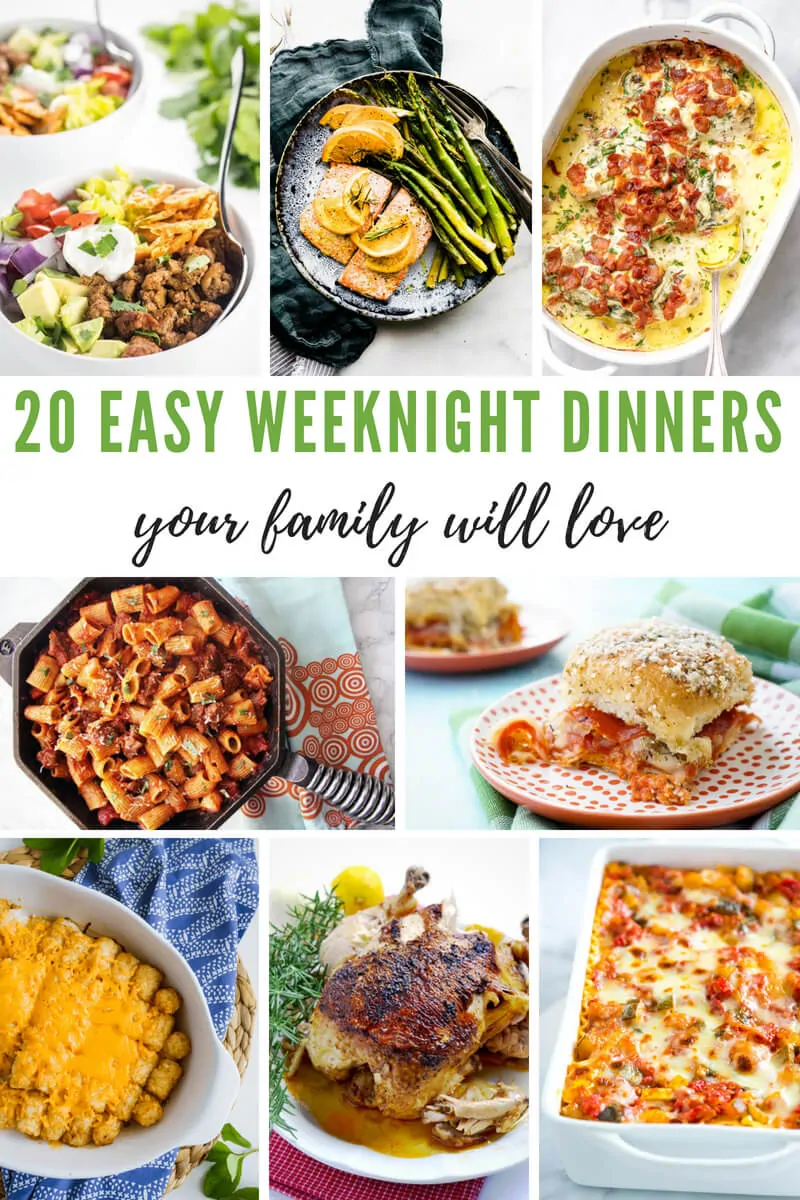 Healthy Eating Inspiration For Kids