This post may contain affiliate links. Read my disclosure policy here.
Getting kids to eat fruits and vegetables can be a challenge. It doesn't have to be though. Today we're continuing our partnership with HuePets and sharing 10 Fun Ideas that'll turn this parenting challenge into a parenting triumph!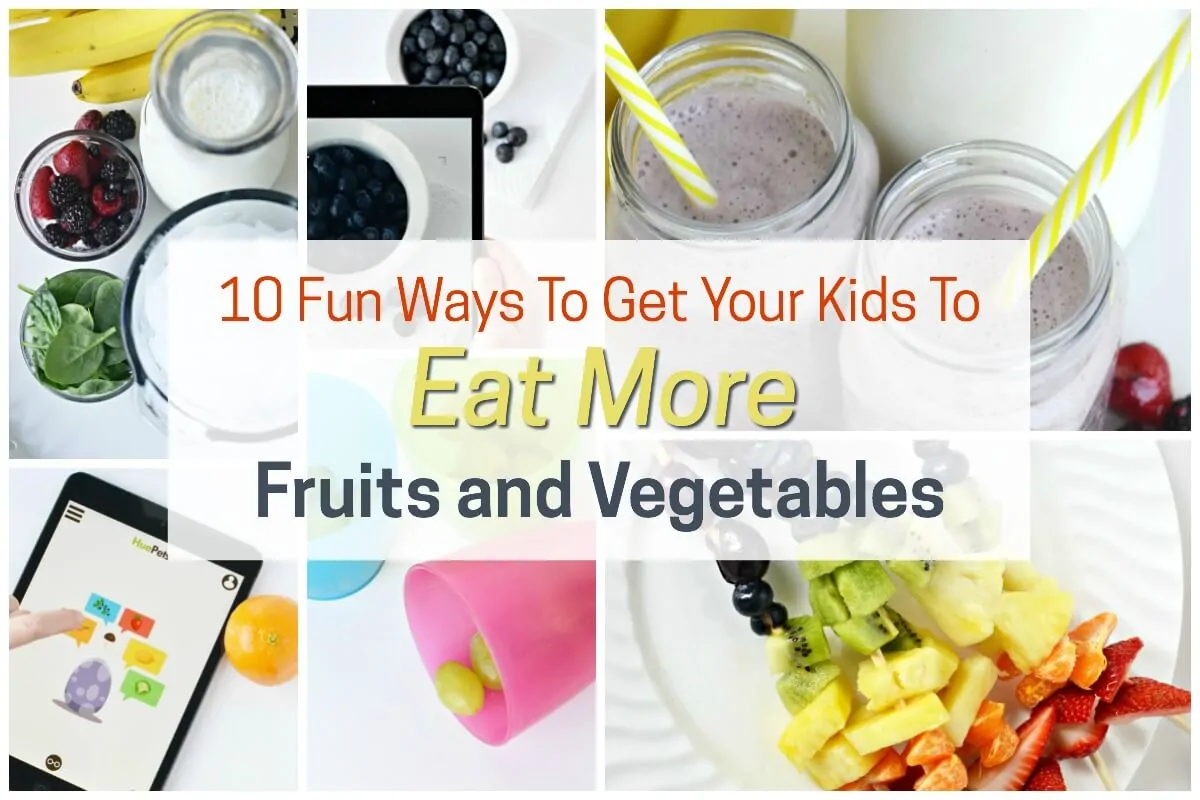 Hi, I'm Jennifer, a mother of three young children, a contributor here at 5 Minutes for Mom, and the blogger behind The Life of Jennifer Dawn. And those three kids I just mentioned? They couldn't be more different when it comes to what they'll eat. My oldest would choose raspberries over chocolate any day. My middle child has a sweet tooth like you wouldn't believe. And my youngest? Well, he has Sensory Processing Disorder which makes eating a challenge for him in general. I've made fresh fruits and vegetables a priority in their diets though. And even though it can be hard to get kids to eat healthy, we're sharing several fun ways to make it a whole lot easier.
Fun Ways to Get Kids to Eat More Fruits and Vegetables
1. There's an app for that!
Have you heard of the HuePets app? With this app, kids scan pictures of the fruits and vegetables they're eating. Then they're able to feed them to a virtual pet–a HuePet that grows and thrives off those healthy foods.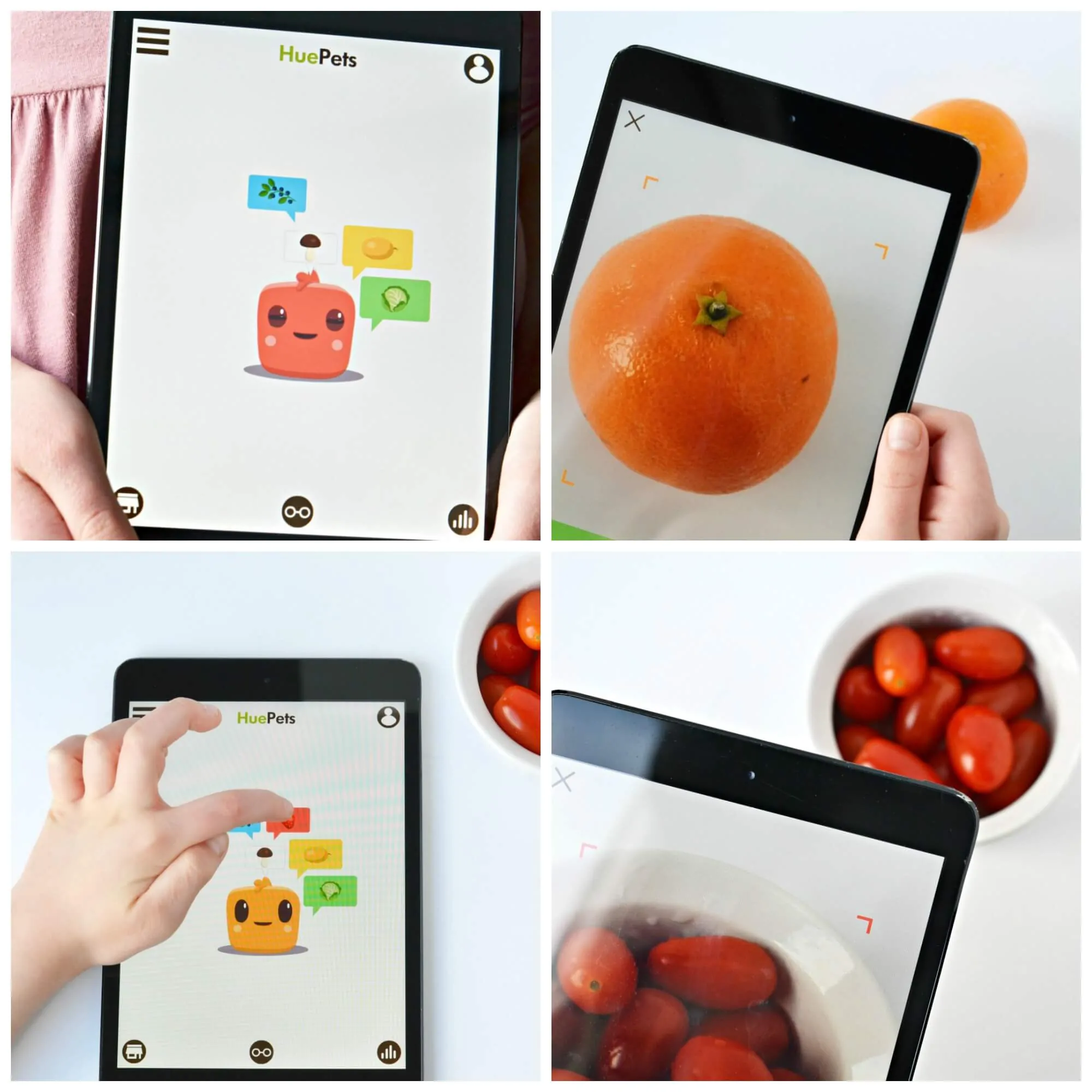 Kids can also play with their HuePet on this colorful, fun app. As the parent, you can set rewards for your child to work towards, track their progress, and receive notifications when they reach their goal.

The best part is that you're able to use technology to encourage your kids to eat their fruits and vegetables. It's a great way to motivate them to make healthy choices.
2. Put it on ice.
Freeze your fruits for a whole new level of delicious fun. When I was growing up, frozen grapes were a favorite childhood treat. It doesn't get much simpler than filling a cup with grapes and placing it in the freezer. Seriously, you have got to try it.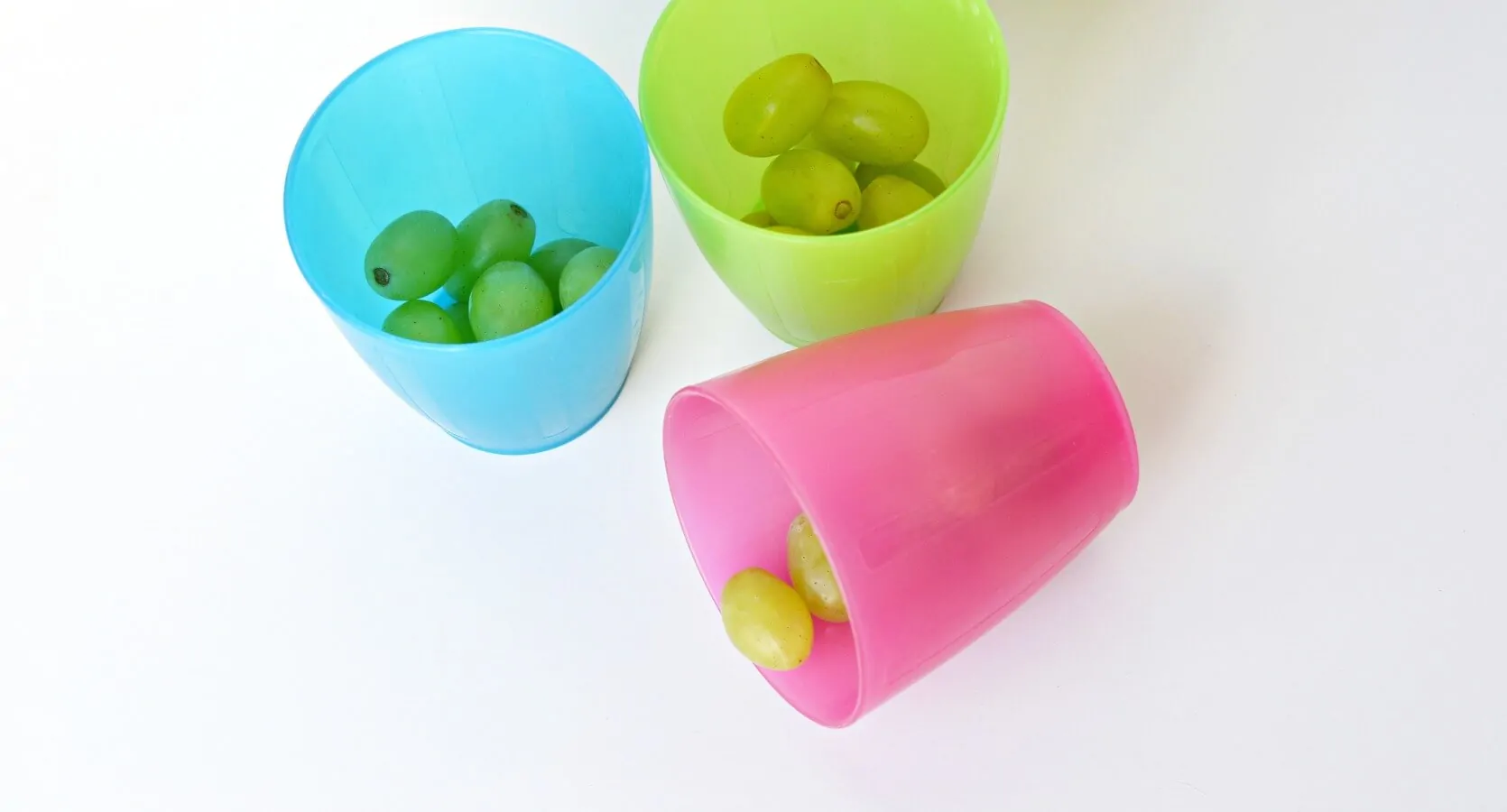 Blueberries dipped in yogurt are another treat that's delicious when frozen.
Homemade smoothies, popsicles, and fruity frozen yogurt bark are more frozen treat ideas that kids love! Keep a stash of frozen fruit in the freezer so you'll always have ingredients for smoothies.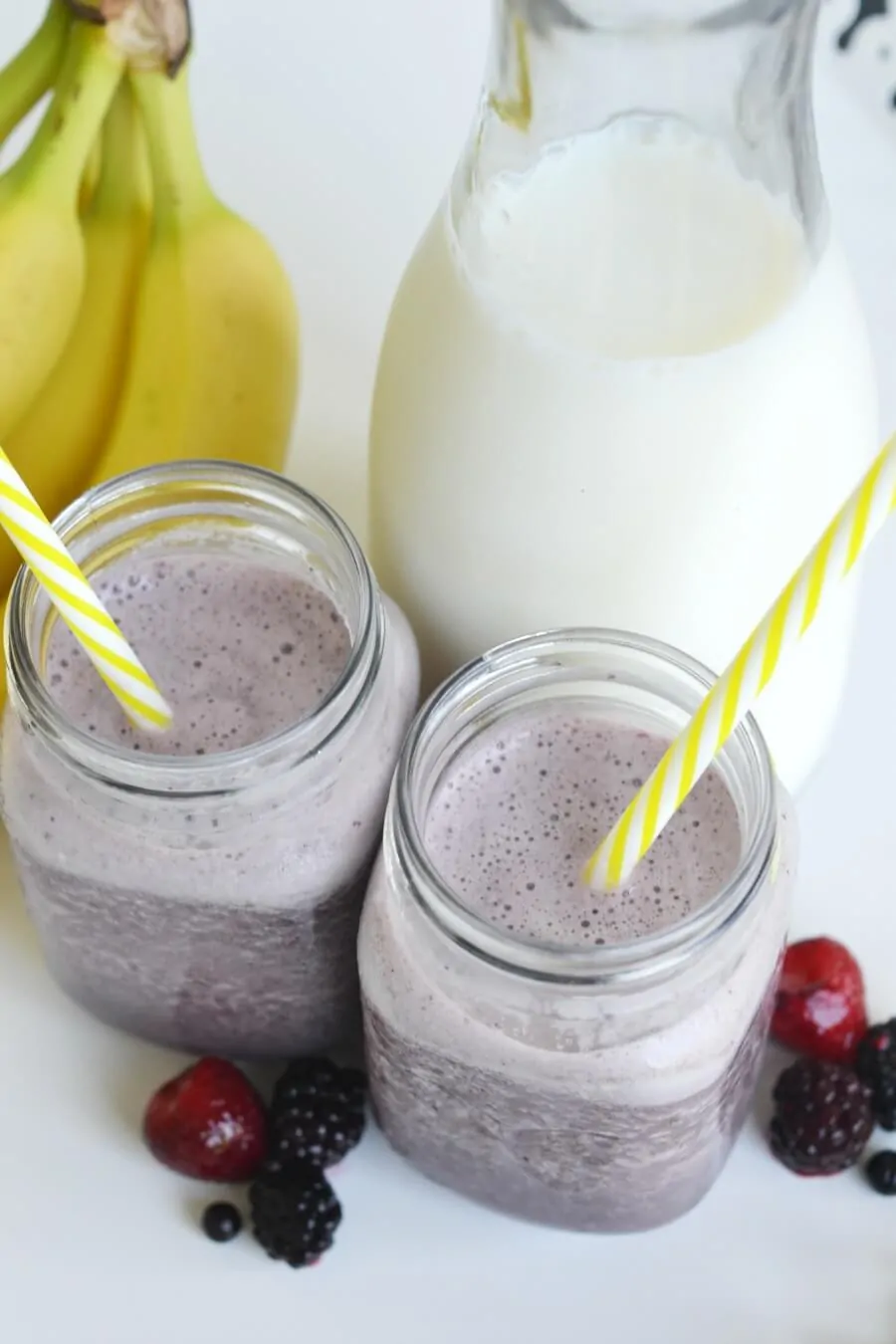 Simply toss the frozen fruit into a blender with a few other ingredients of your choice like juice, yogurt, milk, honey, and even a handful of spinach leaves or carrots. Yes, smoothies are a great way to add extra vegetables into your child's diet too.
3. Dress them up.
Use cookie cutters to make fun shapes with fruits and vegetables.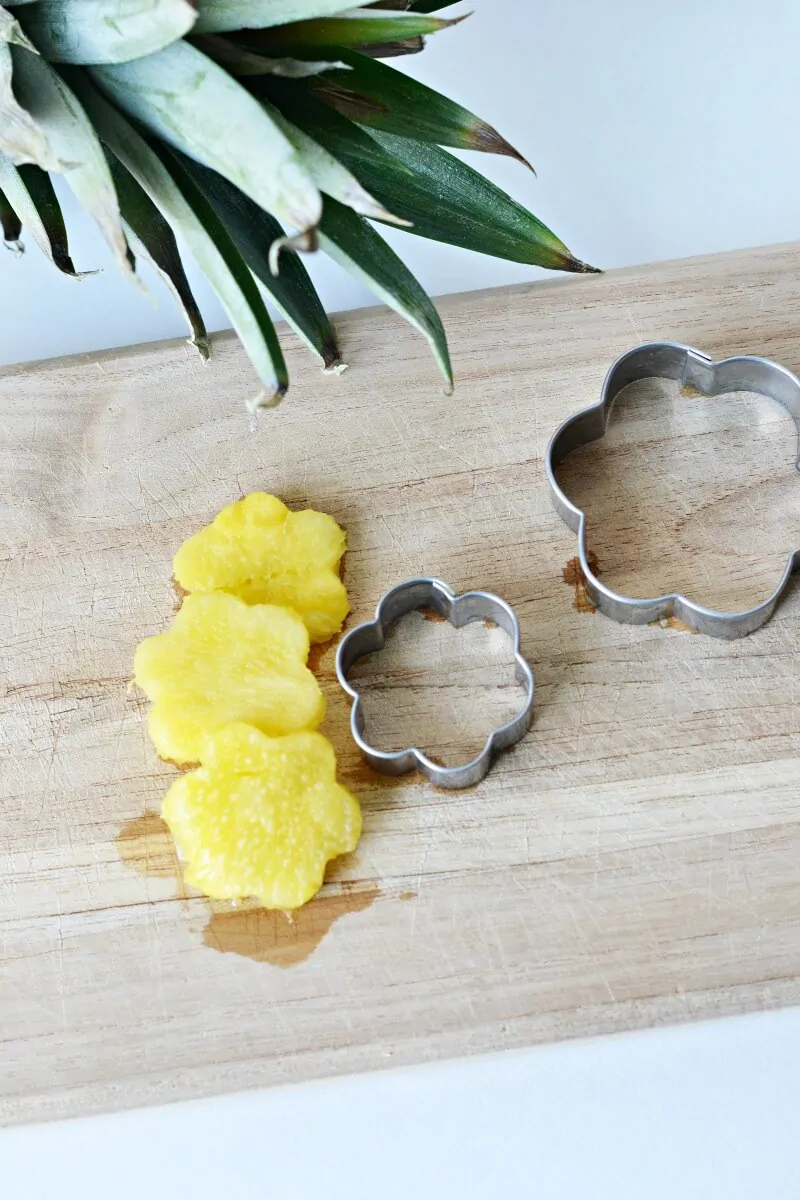 Thread produce onto skewers to make colorful kabobs. Mix up a delicious dipping sauce for those veggies. There are countless ways to "dress up" those fruits and vegetables up in a way that'll entice kids to try them.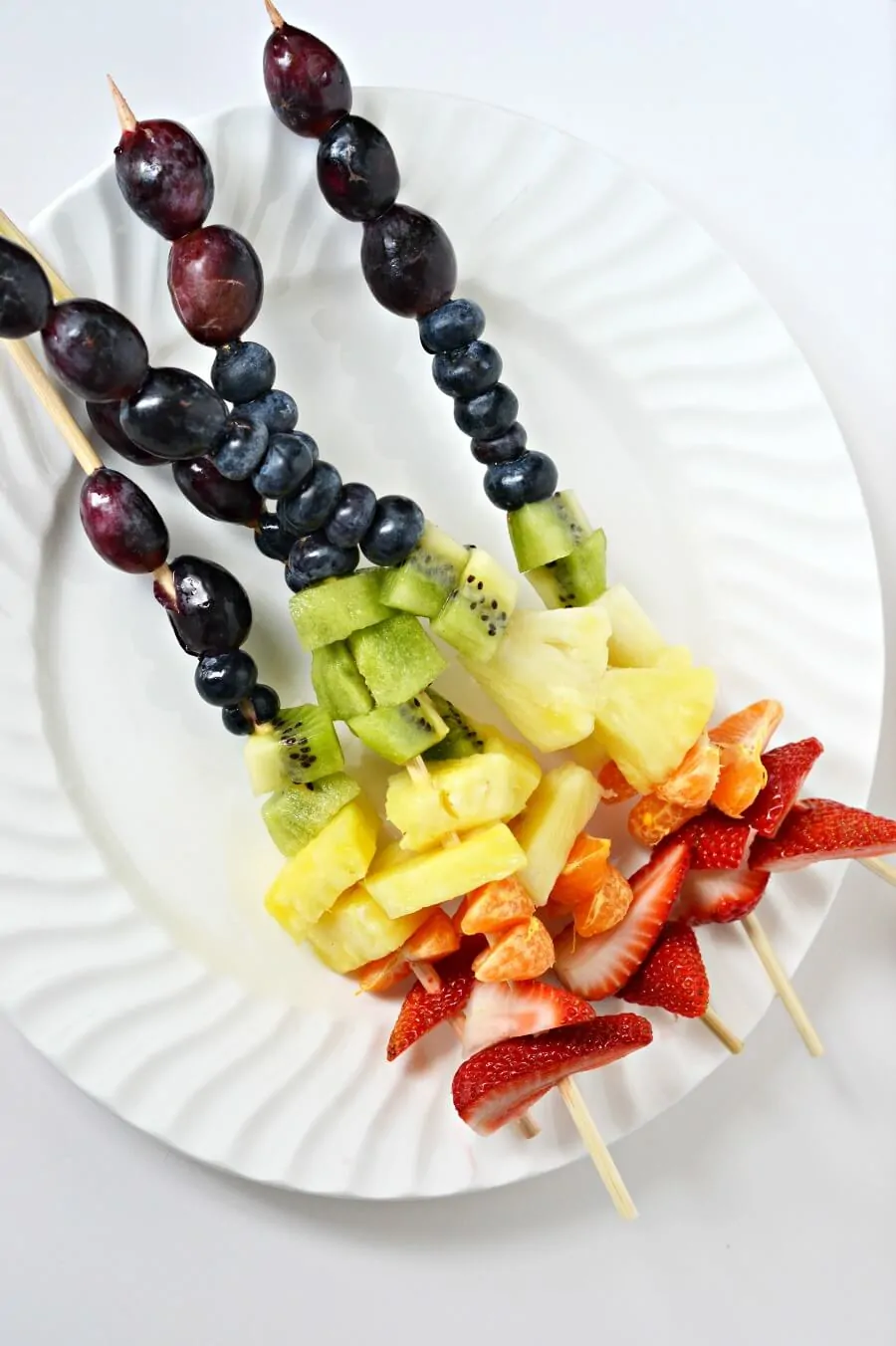 4. Hide and sneak.
Here's a sneaky mom hack for you! Can't get your kids to eat enough fruits and vegetables? Sneak some more in.
While you want kids to get excited about eating fresh fruits and vegetables as well as those cooked and served in a variety of ways, adding in extra fruits and veggies whenever you can always helps.
Remember those greens I suggested adding to the smoothies. Well, here are few more ways to fortify their food with extra healthy nutrients…
Add vegetables to scrambled eggs.
Make muffins with fresh fruit and other healthy ingredients.
Use fresh fruit to make homemade popsicles.
Make a pudding or dessert with an avocado base.
Use a spiralizer to make vegetable noodles.
Add extra vegetables to your pasta sauce.
Add veggies into casseroles.
Prepare quesadillas, encilladas, or tacos packed with vegetables.
Bake them into fries or chips.
Load up homemade pizzas with veggies. You can even make fruit pizzas with cream cheese and a crust of your choice.
Disguise vegetables in your mac and cheese, soup, or even chili.
Put them in bread–banana, pumpkin, zucchini, blackberry…
Use pumpkin in your pancake mix for delicious pumpkin pancakes.
5. How does your garden grow?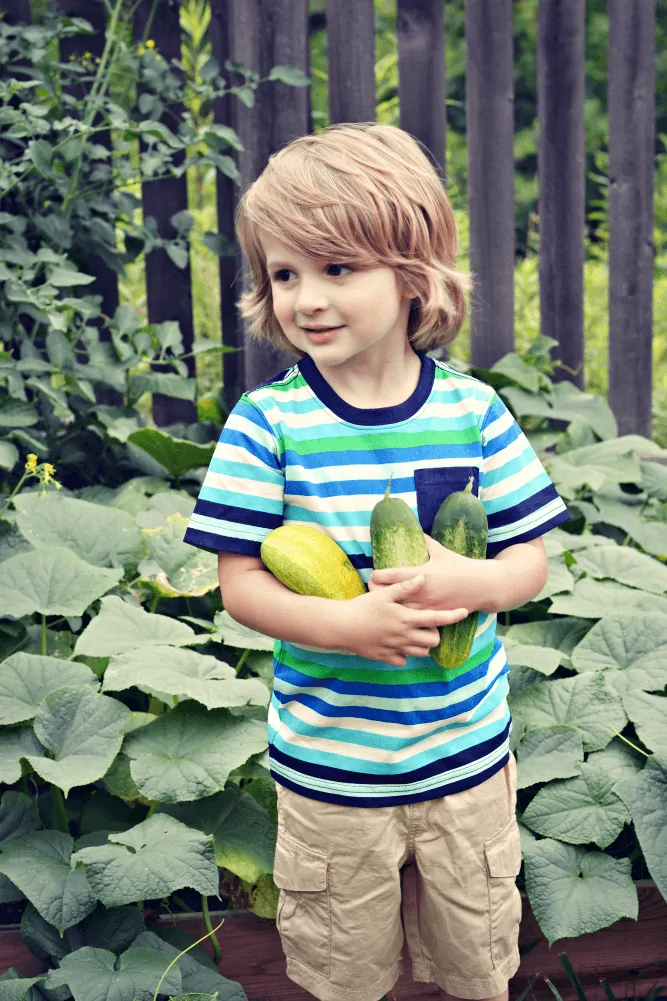 Every year the kids and I plant a garden. This is not only educational, but it's also a great way to encourage them to eat the organic produce we've grown ourselves.
There's something so rewarding about eating the fruits of your labor.
6. Let's go shopping.
I have a little trick I use every time I go shopping.
As I'm walking through the produce aisle, I always "shop the rainbow." Red could be apples, strawberries, or even red peppers. Orange is an easy one with mandarin oranges, carrots, sweet potatoes, and peaches. Yellow is usually bananas, but yellow squash and corn frequently make the cut too. Then comes green, blue, and even purple with plums, purple grapes, and eggplant.
The produce we purchase varies depending on the season, but we always make sure our shopping cart is filled with a rainbow of colors. The kids see it as a game and will help me hunt for fruits and vegetables in each color category.
I've found that using this little trick not only gets the kids excited about eating fresh fruits and vegetables, but it also ensures that I'm providing my family with a variety of nutrients.
Encouraging kids to eat a variety of colors is important to HuePets too! That's why kids earn points for eating a well-balanced diet of different colors. And their HuePet grows healthy and strong right along with them.
7. Just one bite.
As the Daniel Tiger song goes, "You've got to try new things because they might taste good!" This is a rule that I hold my kids to.
One bite–that's all I ask.
They have to try one bite before they decide they don't like something. Sometimes they still aren't a fan, but other times they find out they actually love that new green thing on their plate.
There are even times when we'll walk through the produce aisle to find a new fruit or vegetable to try. Have you ever eaten a pomelo? We hadn't either until a few weeks ago, but they're delicious.
8. Now we're cooking.
Involve the kids in the chopping, peeling, prepping, and cooking. Kids are much more likely to eat something if they've had a role in making it.
9. Set the example.
You are your child's most important teacher and role model. If they see you eating something, they'll want to follow your example. No further explanation is needed on this one. You already know how much your kids adore you and look up to you.
10. Make them available.
We don't have a candy bowl or cookie jar in our house, but we do have fruit bowls and a drawer filled with fresh produce.
When my kids start foraging in the kitchen for food, the fruits and vegetables are what's readily available and accessible. My youngest is always grabbing an orange or apple to eat. It's become his go-to pick for snack time.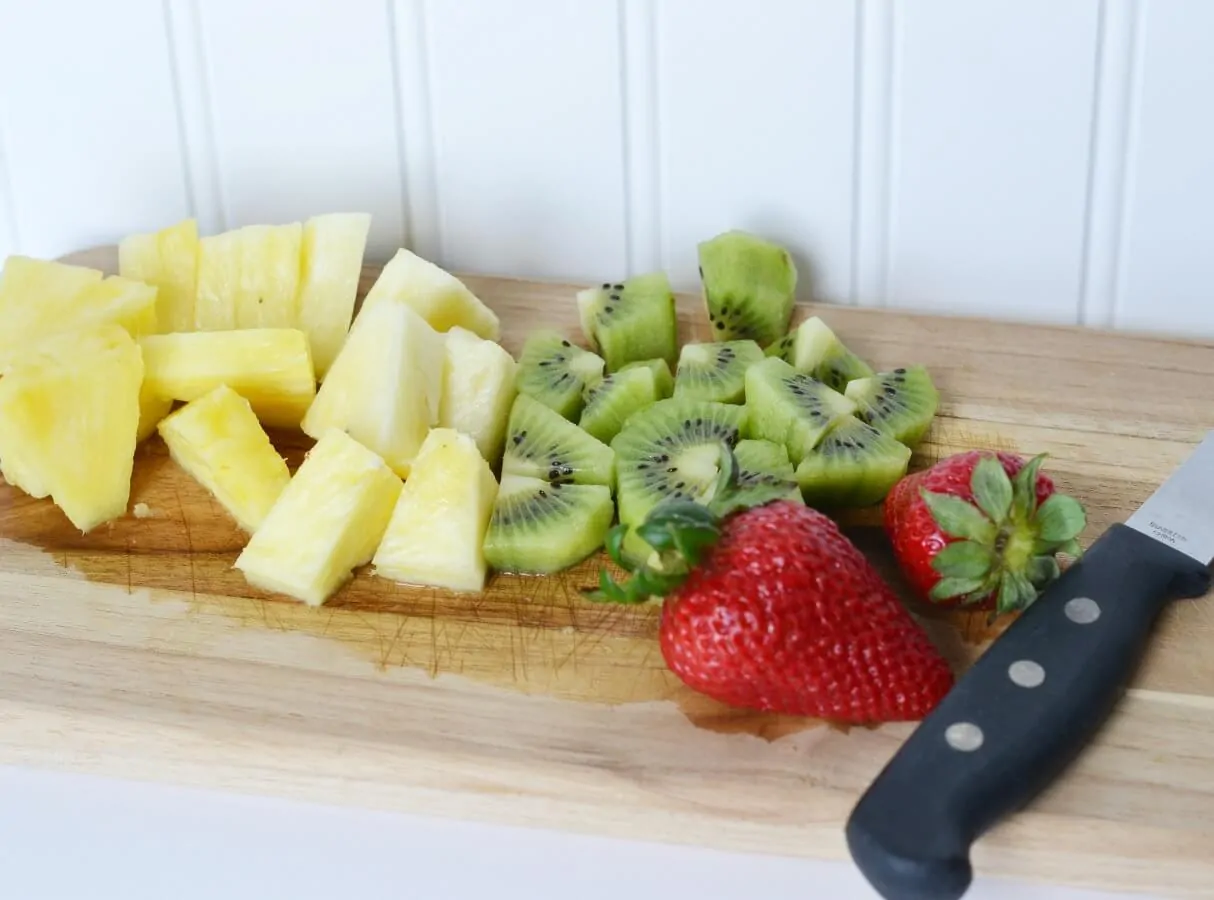 Your Turn
Have you tried out the HuePets app?
Download it today. It's available in both the Apple App Store and on Google Play. HuePets truly is a fun, motivational tool that might just have your kids saying, "More fruits and veggies, please!"
Download The HuePets App
Free Coloring Book
Get your kids even more excited about eating healthy food with this free printable coloring book from HuePets.
Click here to download your copy…
NutriBullet Pro Coupon
Get an exclusive coupon for $15 off a NutriBullet Pro along with FREE shipping!
Pin it for Later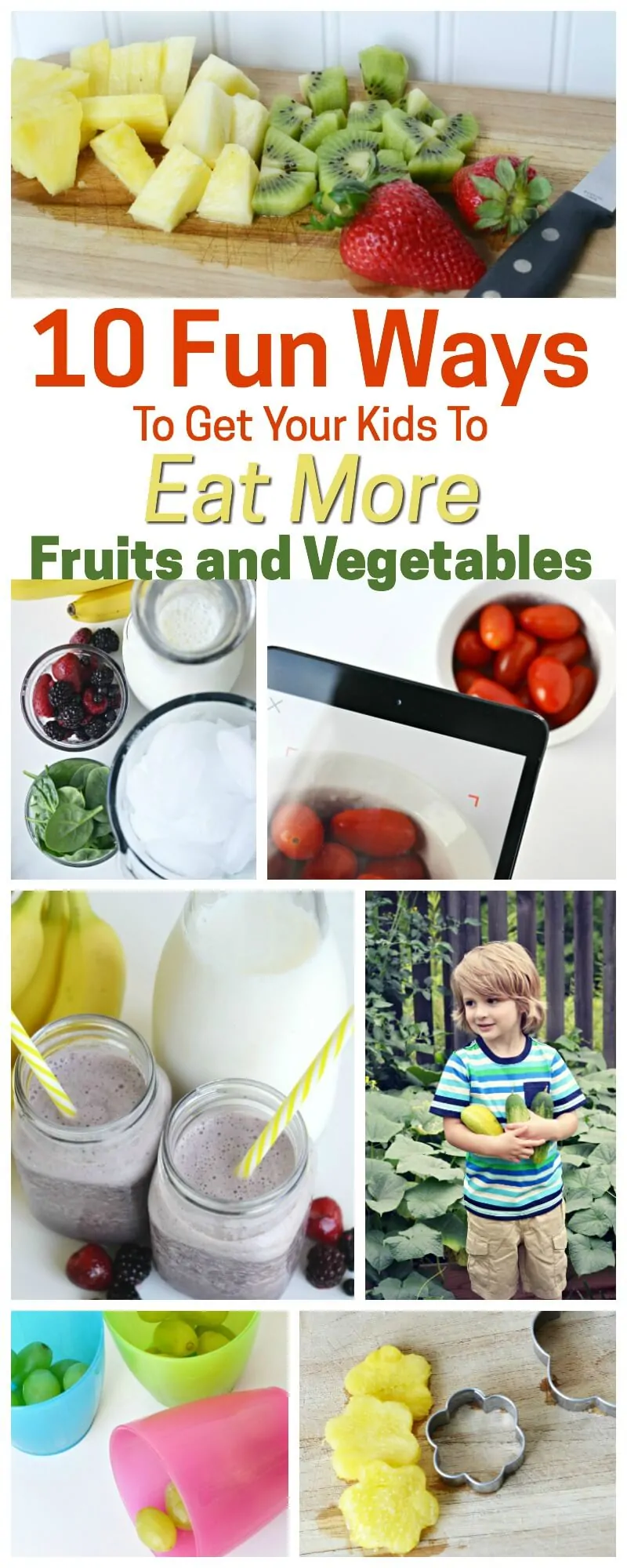 Disclosure: This post is sponsored by HueTrition™.
Written by Jennifer Dawn, contributor here at 5 Minutes for Mom, and the blogger behind The Life of Jennifer Dawn.
Talk with us: @5minutesformom and Facebook.com/5minutesformom
Pin with us at pinterest.com/5minutesformom