This post may contain affiliate links. Read my disclosure policy here.
I love paper.
I love color and textures, simple pairings that become little pieces of art.
And I love words — inspiring quotes, simple affirmations, handwritten notes.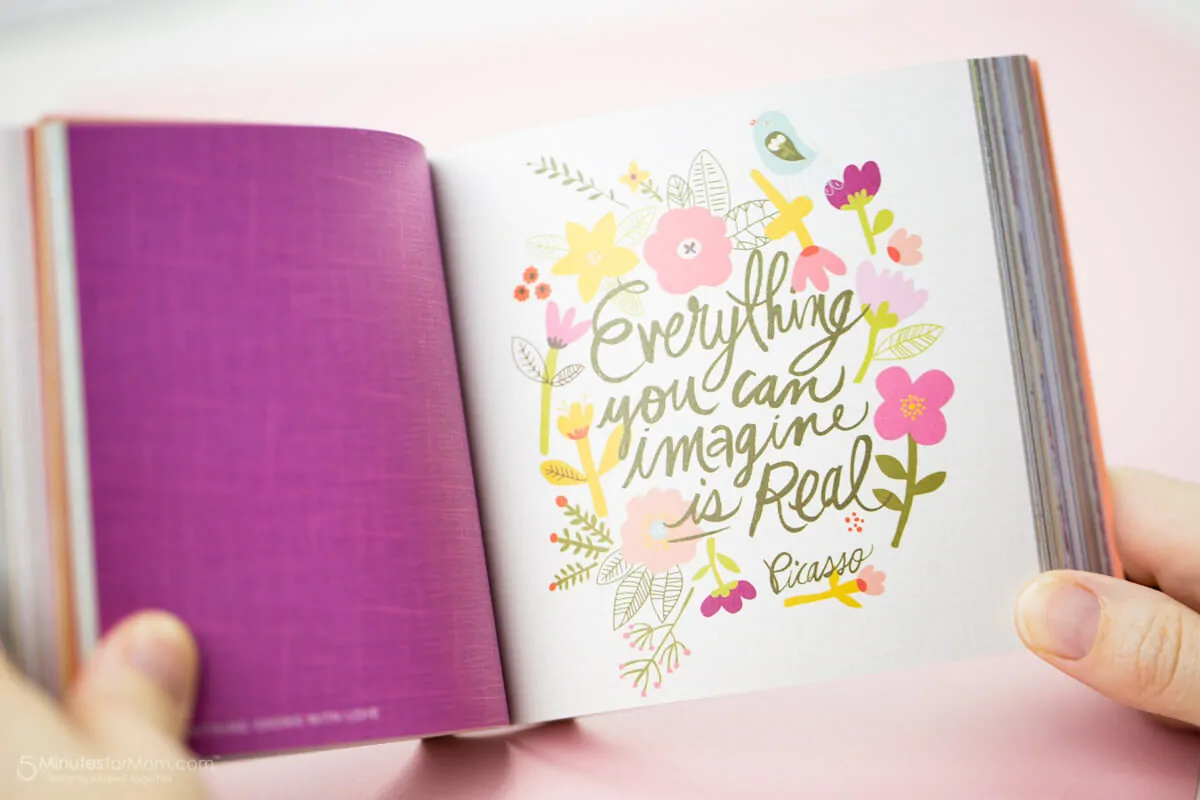 If we move away from the books we hold in our hands, pages that we turn, and cards that we mail, we lose some of those moments that slow us down and give us pause. We miss those times where we might allow a bit of inspiration to linger in our minds or allow a reminder of love to strengthen our hearts. So we are thrilled to continue our partnership with Workman Publishing and introduce you to another lovely treasure.
This small book, Everything Grows with Love, from Workman Publishing and edited by the co-founders and creative directors of Flow Magazine, Irene Smit and Astrid Van der Hulst, is a beautiful catalyst for quiet, powerful moments in our day.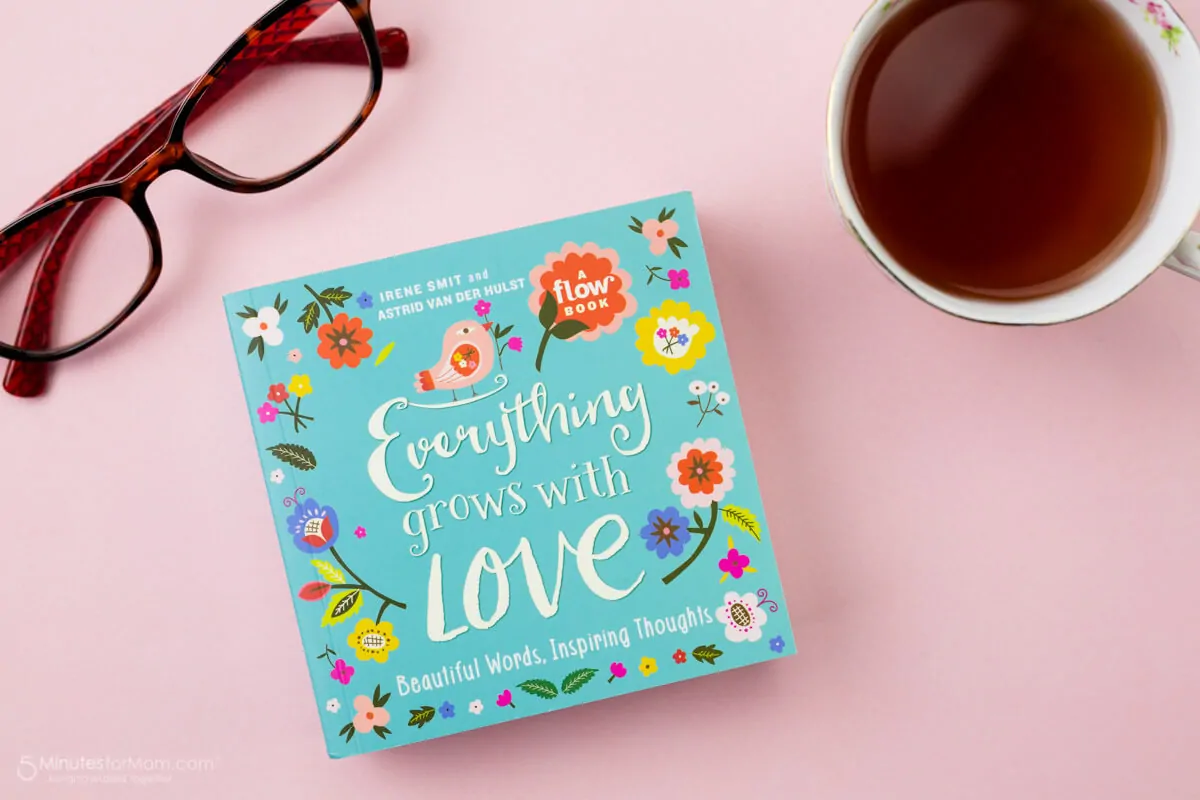 Everything Grows with Love features beautifully illustrated quotes and hand-lettered pieces by twenty different artists and illustrators.
The quotes are about love, but not just the romantic kind of love. The themes cover all the different kinds of love we have and need in our lives, from the love we share with our pets, to our family members and friends, and even the love we should have for ourselves.
Perhaps the best part of this tiny but powerful book is that it serves up its reminders and snippets of truth in bite size pieces.
You don't need to have thirty minutes to yourself to read a chapter. You can open the book and read just one quote, letting the words settle in your soul to take with you throughout your day.
You can mark a page with a paperclip or bookmark and leave it for your spouse or your child to read, to tell them something you want them to know, a message of love or encouragement you want them to take into their day.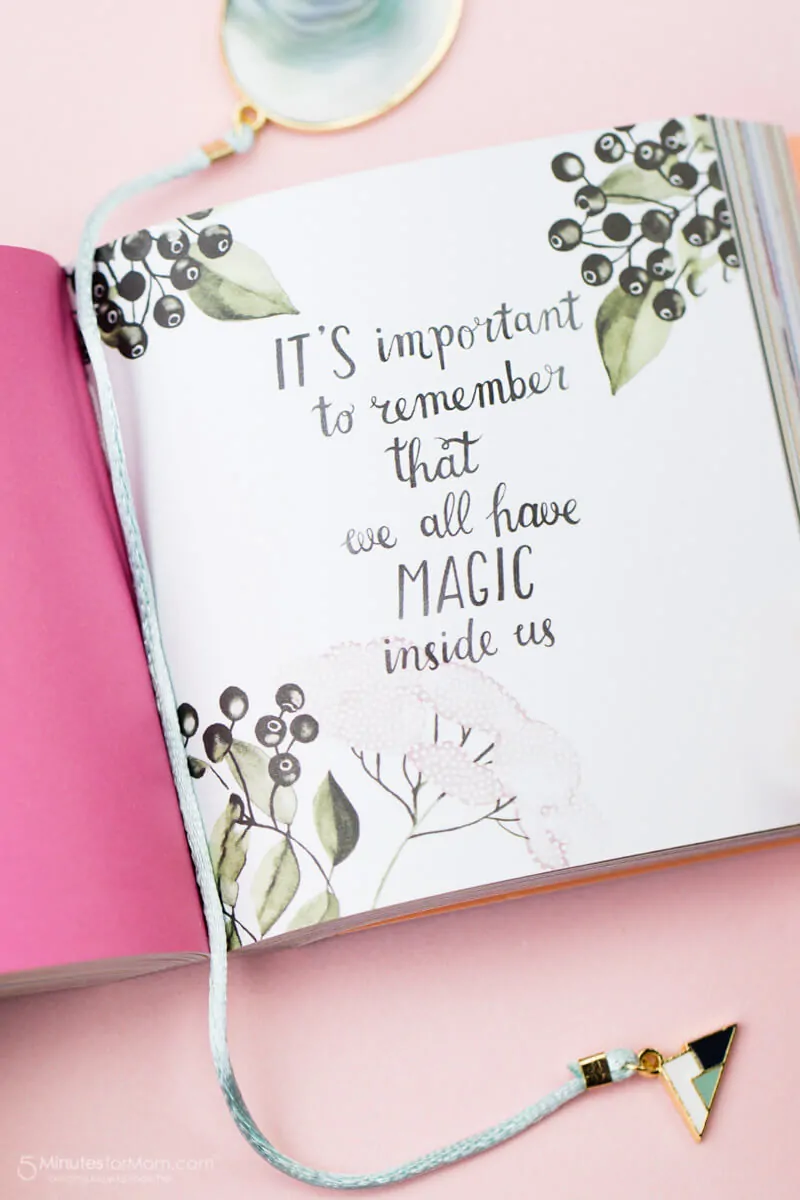 I am in my mid-forties now and everyday I realize that this IS the main event.
Life is what happens when I am rushing my kids out the door for school, when I am picking up dirty laundry off the bathroom floor, when I am taxiing my children to sporting events and play dates.
I need to live my love and my purpose right here, in the middle of the chaos.
And books like Everything Grows with Love help me do that with affirmations, sayings and personal thoughts that bring the passion and meaning of our lives into our everyday world.
The Perfect Gift for Valentine's Day or Any Day
Everything Grows with Love, is the perfect gift for Valentine's Day or any time you want to give a gift of encouragement and love.
Giving this little gift book can also be a great alternative to giving a traditional card.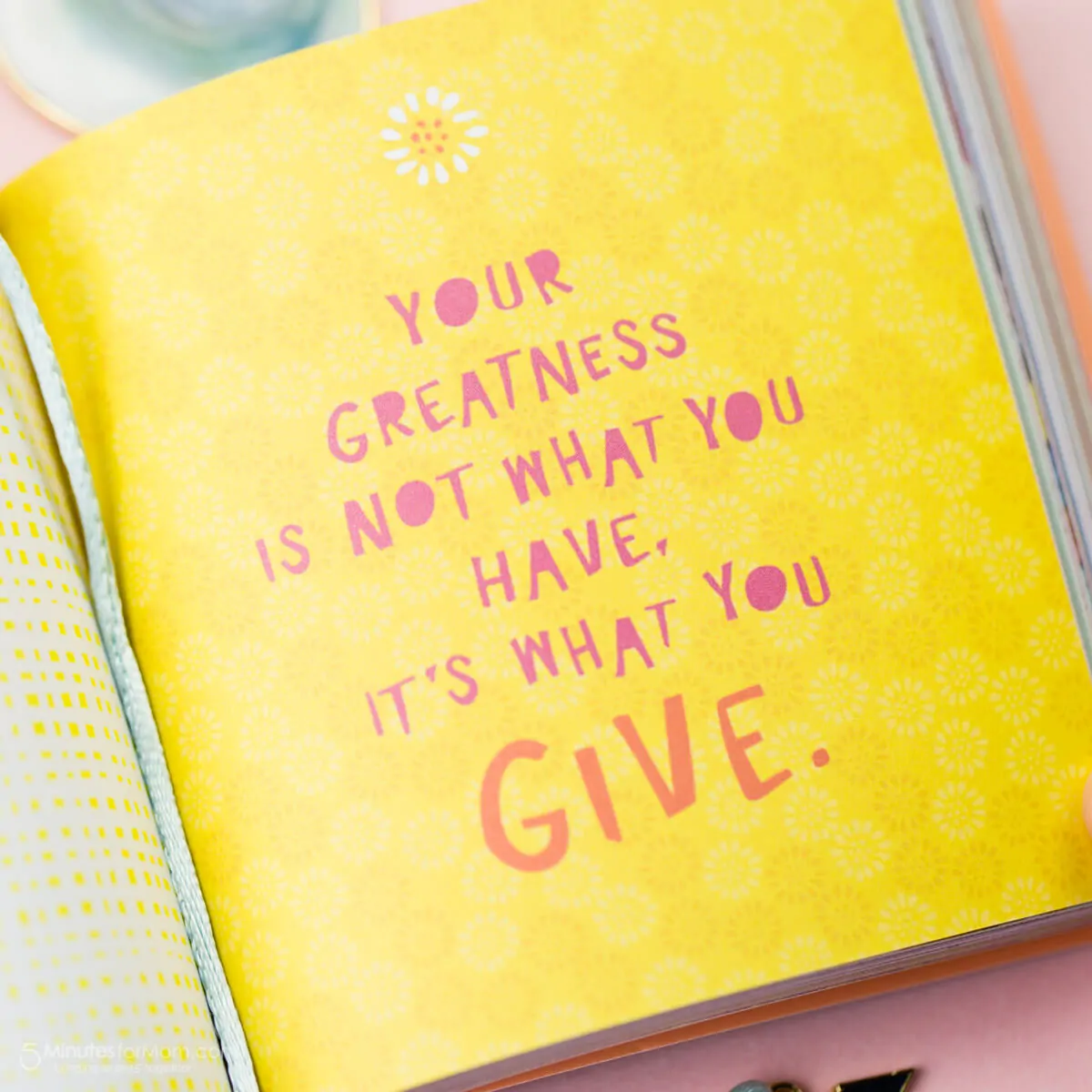 Instead of being tossed in the trash when the counter gets too cluttered or lost in a drawer after it has been tucked out of view, this book is a gift to be treasured, read and reread for quick bites of motivation, perspective and love.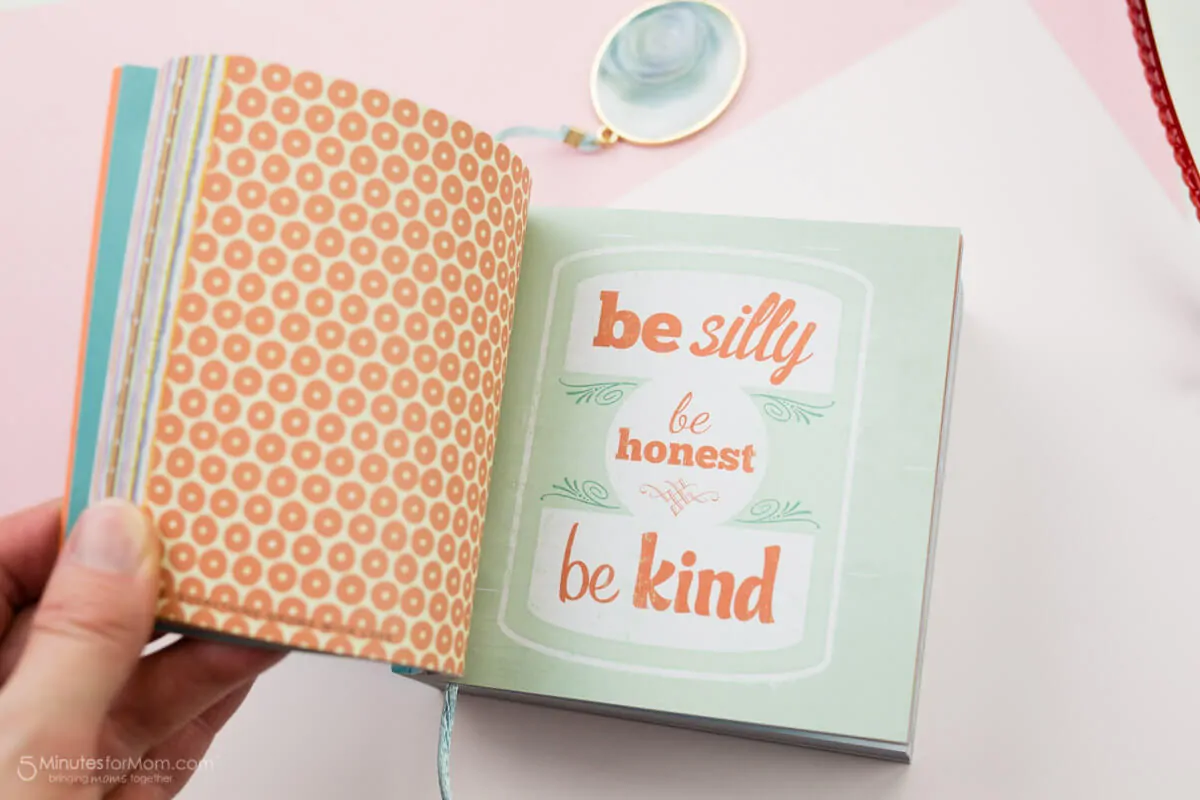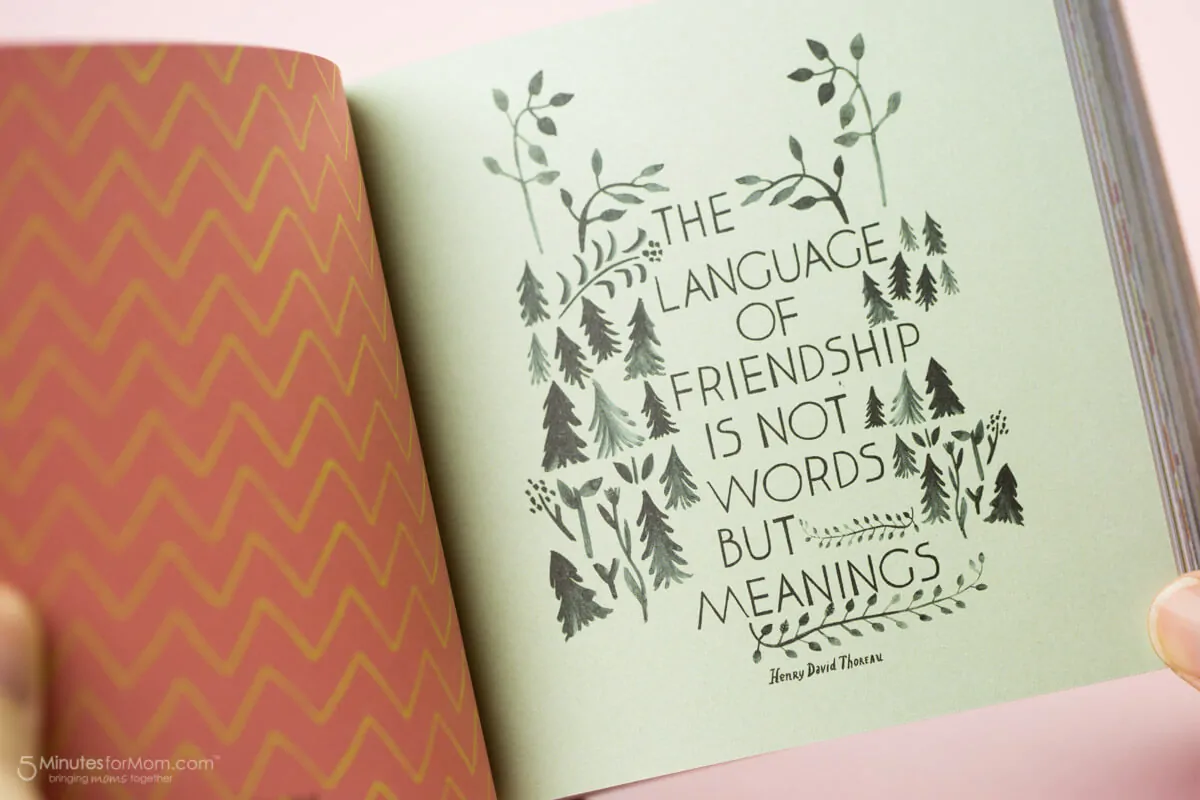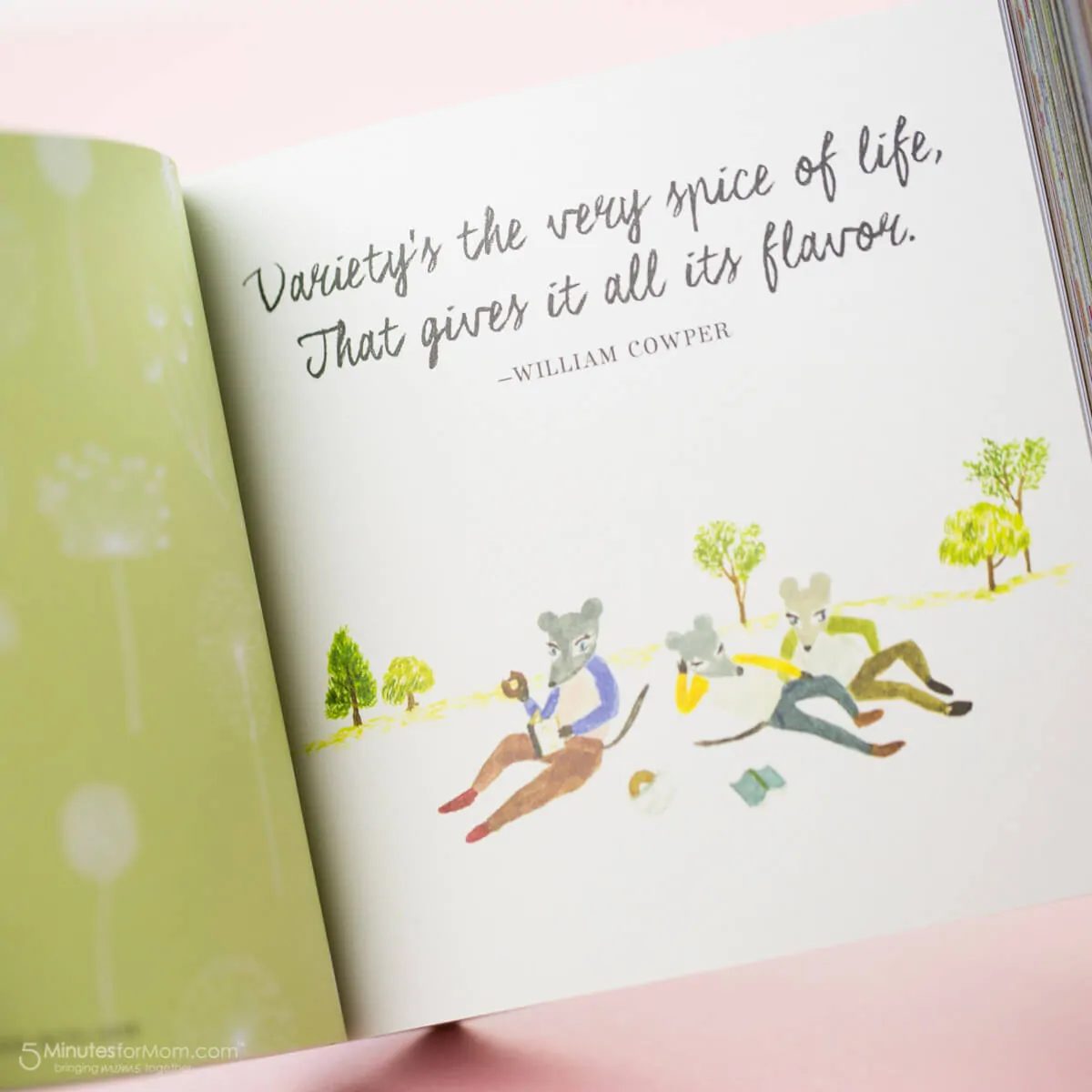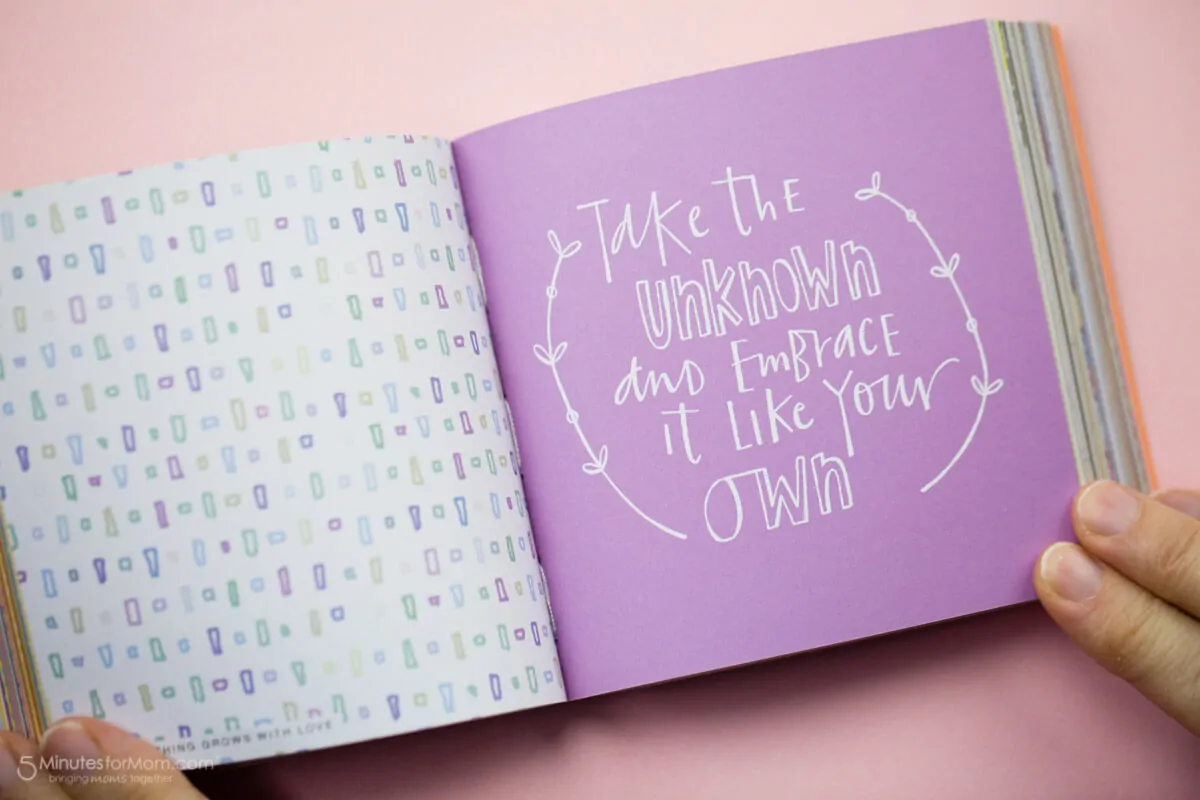 When you give Everything Grows with Love to a loved one, or to yourself, you are giving the gift of slowing down to appreciate the small moments, of reminding ourselves to be present and embrace joy, of treasuring the people in our lives.
Everything Grows with Love retails for $9.95 and is available on Amazon and everywhere books are sold.
Pin it for Later


Disclosure: This post is sponsored, so extra thanks for reading and sharing.
Written by Janice Croze, co-founder of 5 Minutes for Mom
Talk with me: @5minutesformom and Facebook.com/5minutesformom
Pin with me at pinterest.com/5minutesformom