This post may contain affiliate links. Read my disclosure policy here.
The team here at 5 Minutes for Mom has been hard at work putting together this collection of gift ideas to help you with your holiday shopping. Some of these suggestions use affiliate links, some are from our sponsors, and all of them are perfect for the kids on your list.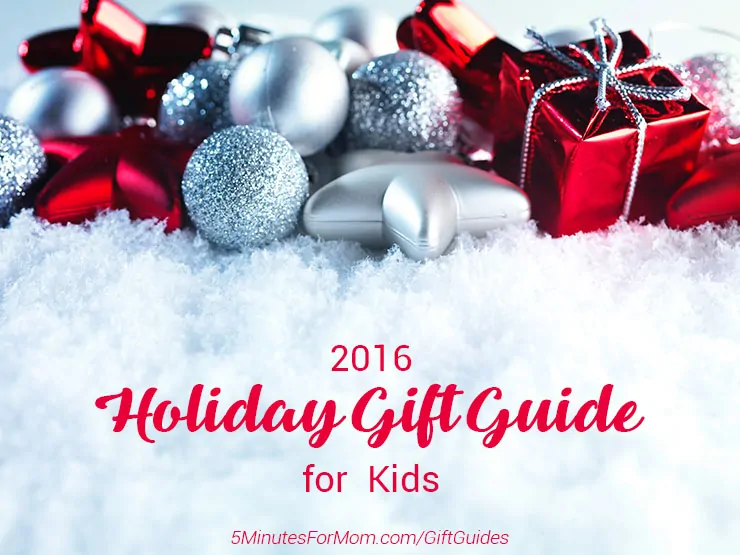 We have compiled this collection of great gift ideas for any kid on your list no matter what your budget is. Happy Shopping!
Melody Ellison American Girl doll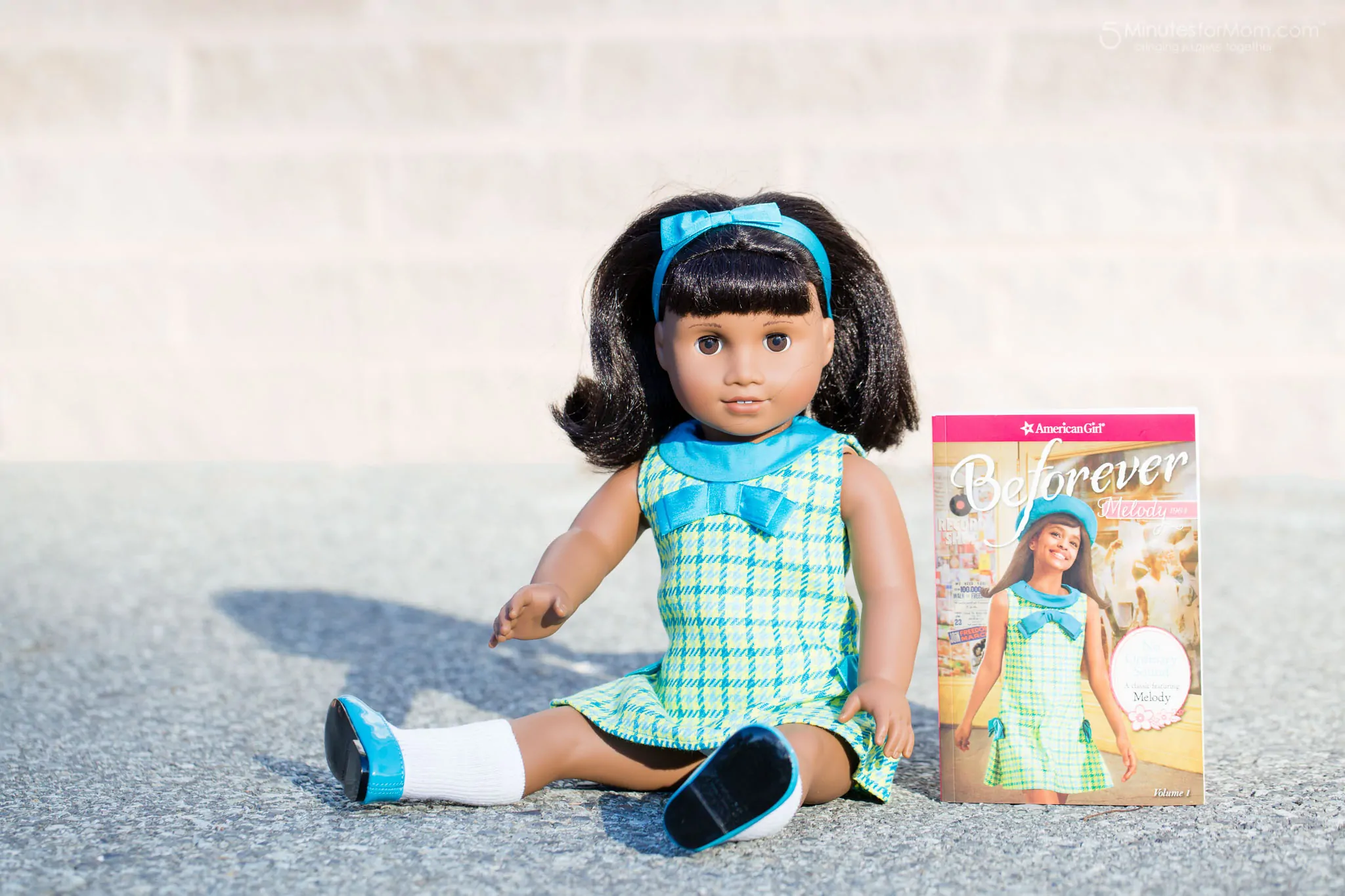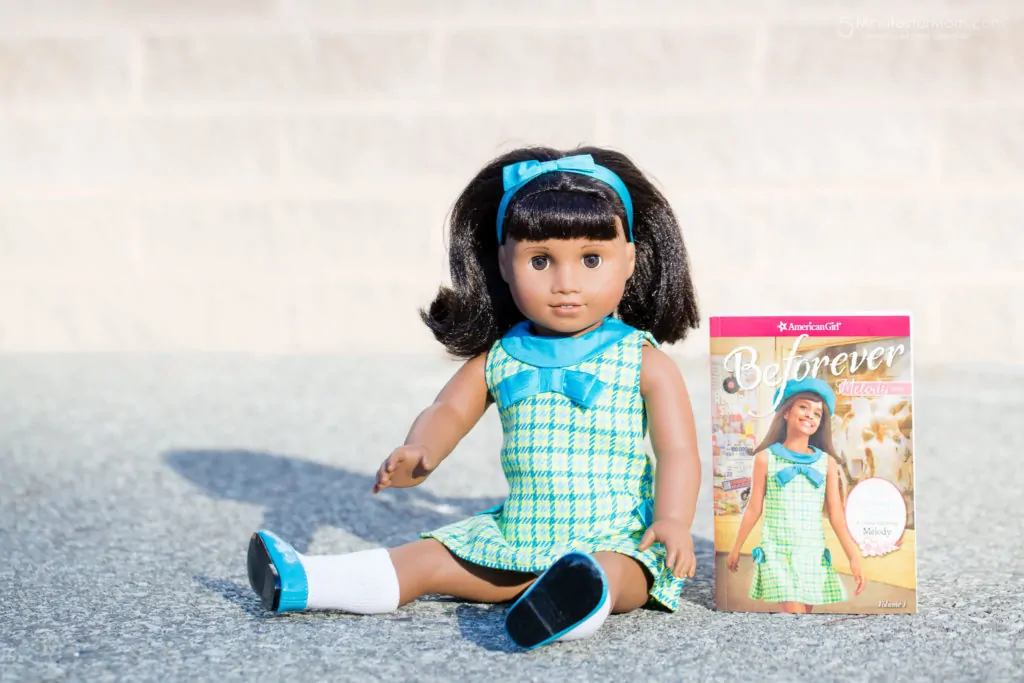 Melody Ellison is the newest BeForever character from American Girl. She was released in who August and is sure to be a hit this holiday season.
Melody is a 9-year old girl growing up in Detroit, Michigan, during the civil rights movement of the 1960s. Her inspiring story shows how she lifts her voice for equality. Reading Melody's book will help your girls learn about this important time in America's history.
Check out our full review here. 
Sun Tail Mermaid Tails for Swimming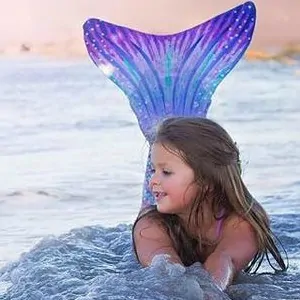 Make your child's dreams come true… turn her into a mermaid!
Suntail Mermaids is an American company that makes the best quality products for swimming like a mermaid or a shark.
They began as a Kickstarter product and have grown into a multi-family business. They focus on products built to last that are comfortable to use at affordable prices.
Black Friday through to Cyber Monday – Use coupon code THANKS10 for $10 off on $40 or more.
Islabikes Children's Bicycle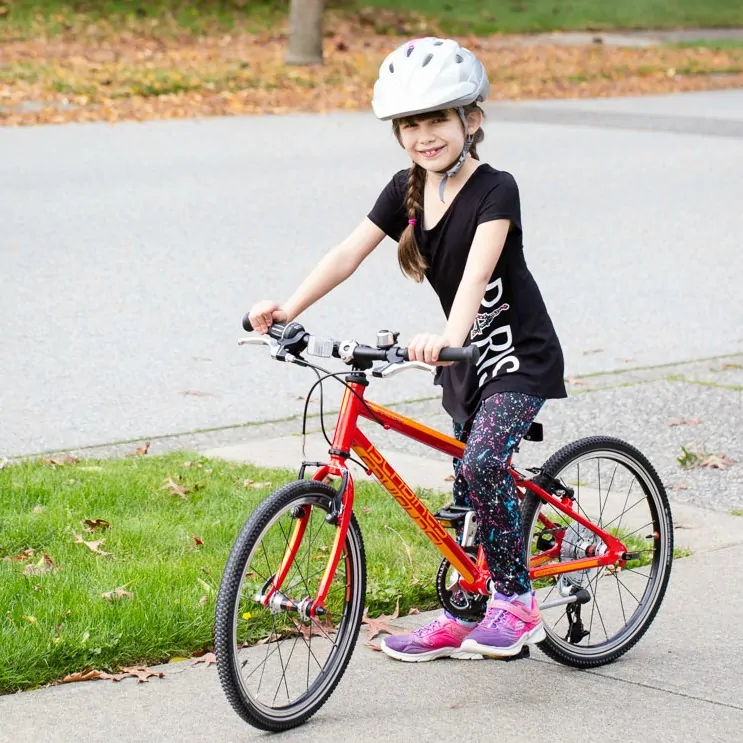 The ultimate gift for any kid is a new bike!
If you're looking for a quality, lightweight, aluminum bicycle for your child, you'll be thrilled to discover Islabikes.
Starting with balance bikes for 2 year olds, you'll find the perfect size bike for every age and stage as your children grow and advance in their cycling skills.
Children spend so many hours riding their bikes, it is such a blessing for them to have a really well constructed bicycle that fits them just right.
Big Fat Notebooks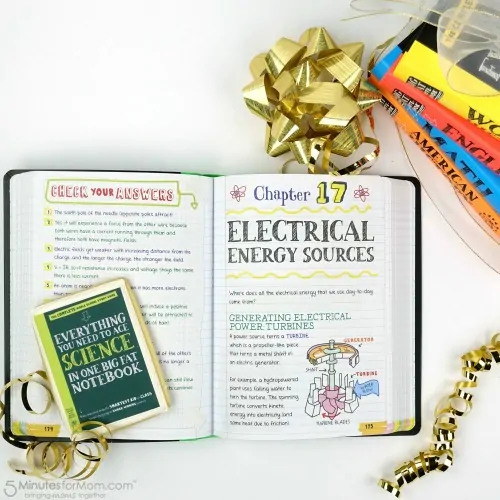 Here's a smart gift idea for your tweens…
Put a little learning under the tree… okay, maybe more than a little, how about some BIG FAT learning!!!
I so wish I'd had these #BigFatNotebooks when I was a tween. They are literally the coolest textbooks EVER.
The BIG FAT NOTEBOOK series is built on a simple and irresistible concept — borrowing the notes from the smartest kid in class. There are five books in all, and each is the only book you need for each main subject taught in middle school: Math, Science, American History, English Language Arts, and World History.
Teach My Baby Learning Kit Deluxe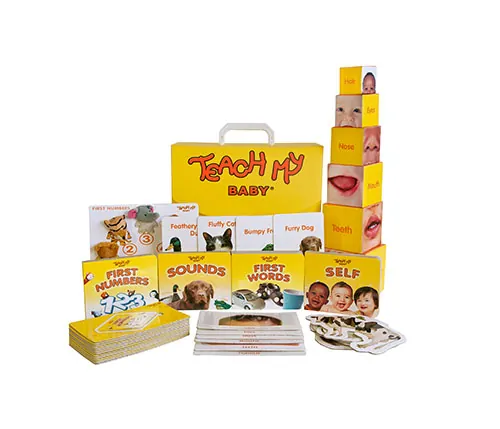 Celebrating Christmas with a baby this year? The Teach My Baby Learning Kit Deluxe is the perfect gift idea!
This multi award-winning all-in-one learning kit is designed for babies 6 months+. It requires no screens and has everything you need to teach your baby the basics!
The kit is divided into four sections to teach babies – First Words, First Numbers, Self and Sound & Touch. Use modern, multicultural teaching tools to teach baby using repetition and interaction.
Shape Mags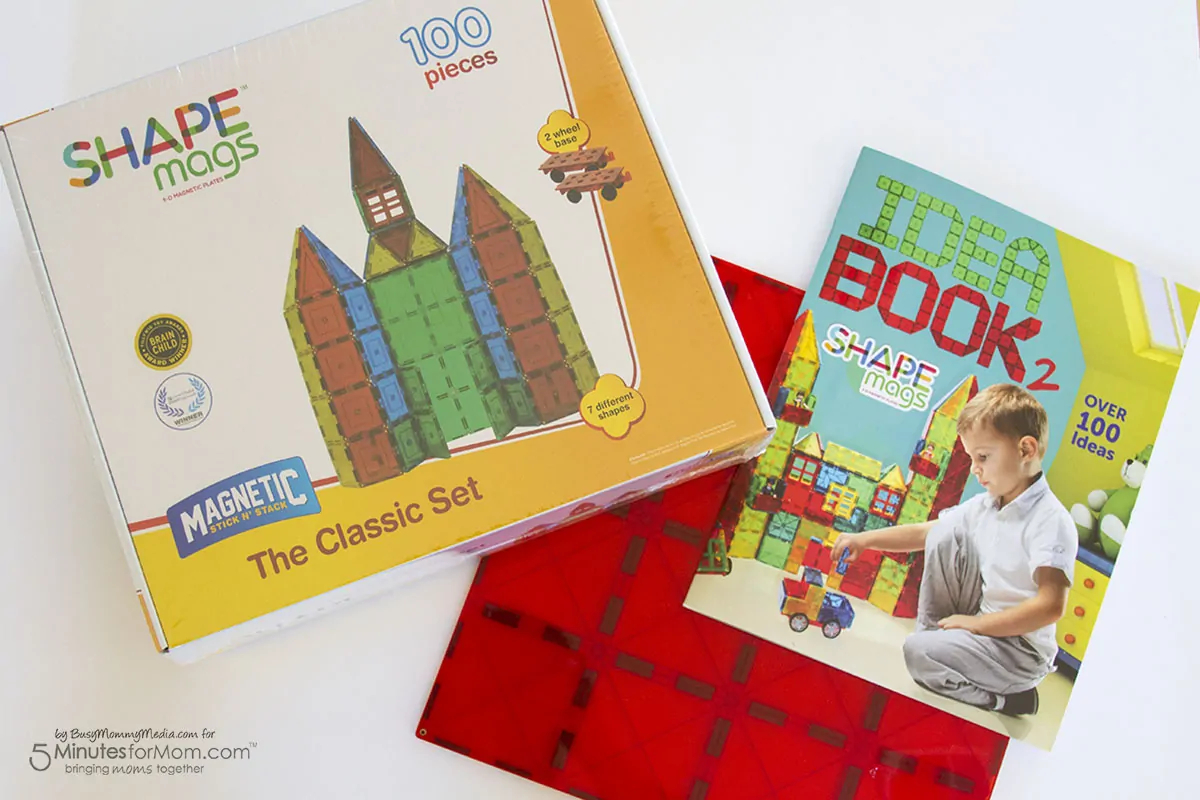 Encourage creativity with Shape Mags Magnetic Stick N Stack Tiles. These are cool building tools that are compatible with other brands such as Metro Mag, Magna Tiles, and more.
Shape Mags have great shapes and characters you can build with so the options for play are endless. Having a creative toy such as this helps to limit your child's screen time also and let's them use their imagination.
Footless Wearable Blankets from Mini Mumu
W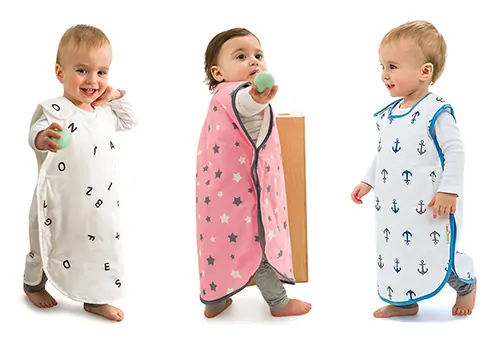 ant to keep your little one nice and cozy this winter? A footless wearable blanket from Mini Mumu is the perfect gift.
These cotton wearable blankets are designed for mobility so your toddler can move around the way he wants to without getting cold.
There's no kicking these off like a blanket so you know your child will be nice and warm at night.
Farming Simulator 17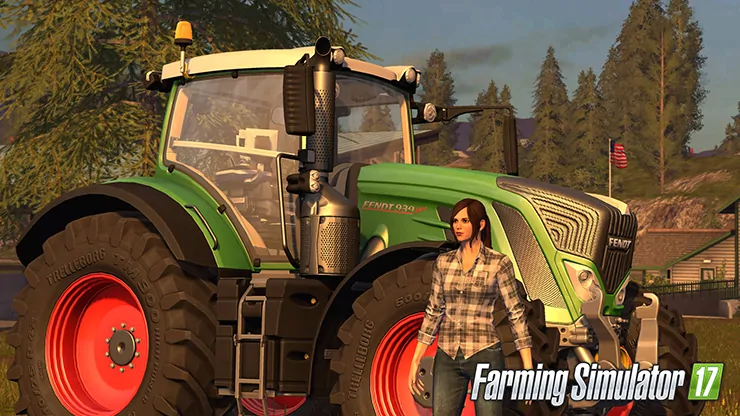 Do your kiddos love video games? Give them Farming Simulator 17. With a new impressive garage of farming equipment and the ability to now play as a female this game is great for both boys & girls.
The game is available for playstation, xbox, pc computers, and more.
Polaroid
Take your teens "back in time" to when you had printed photos and had to "shake" your photos to see them appear. This fun retro Polaroid PIC-300 Mini Instant Camera is sure to please and make lots of fun memories for Christmas morning!
The camera takes business card size color photos and features four scene settings to help capture the perfect shot in any light.
Perler Beads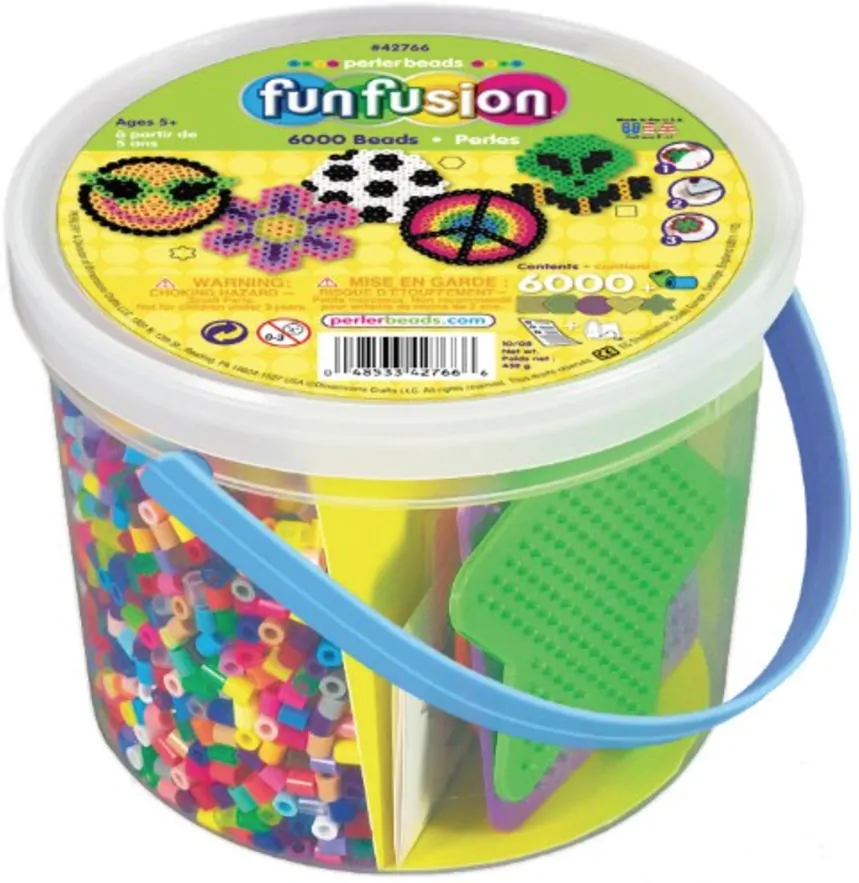 Also know as fusion beads, Perler Beads are loads of fun. Your kids can be creative in so many ways with these fun and colorful beads. 6,000 beads are included in this set along with a small square, circle, hexagon, star, and heart shaped pegboard and ironing paper.
Perler Beads can help developing hand-eye coordination, color and shape recognition, and fine motor skills.
Weird But True Books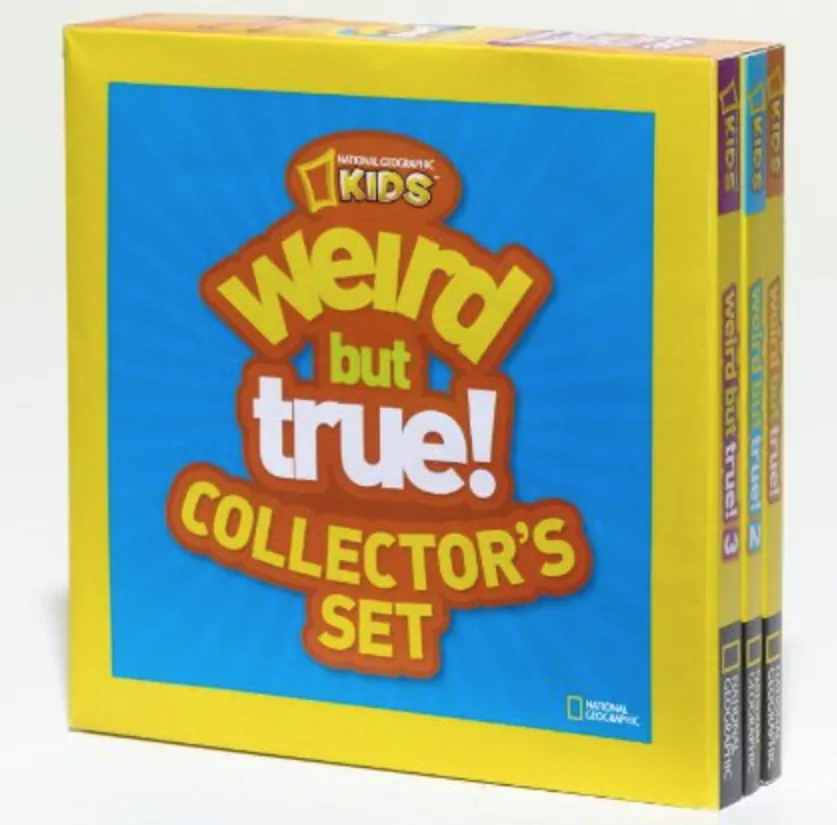 <The Weird But True Collector's Box is sure to please the kiddos on your list that love weird but true facts. (My kids LOVE these books). In this boxed set kids will learn and discover 900 crazy facts.
What is great about books like these are the kids have so much fun reading them they don't even know they are learning! Included in this set is Weird But True books 1, 2, & 3.
Legos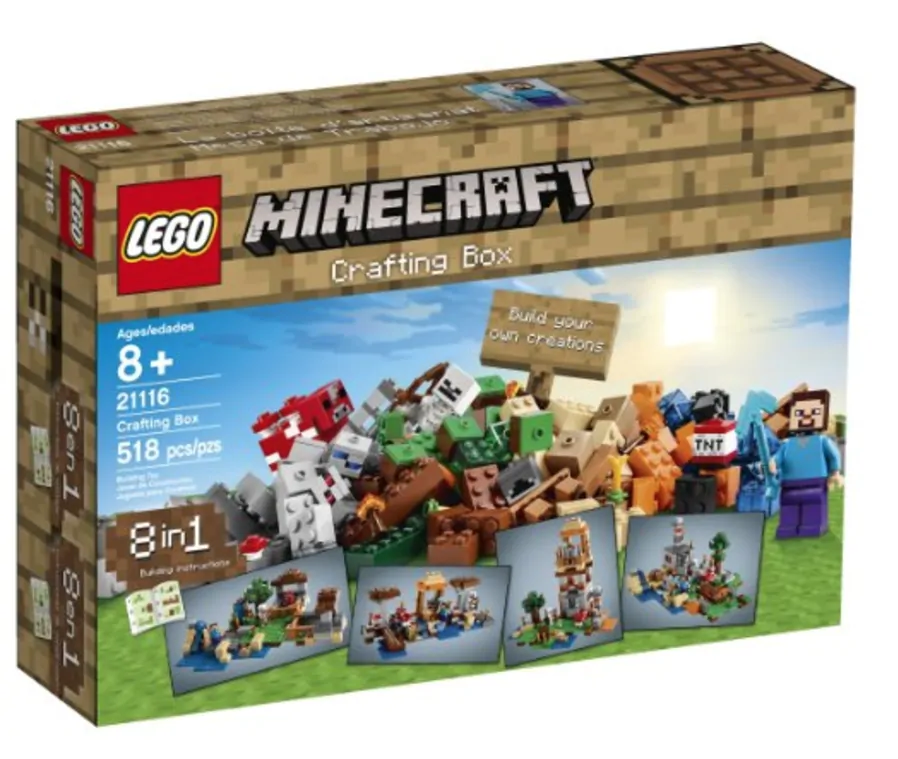 Parents everywhere might complain about stepping on this building bricks but no one can deny the creativity and fun that can be had with Legos.
Minecraft can come to life with this Lego Minecraft Crafting Box set that includes 518 pieces. Included is a Stee with an accessory, skeleton and mooshroom, skeleton's bow, pickaxe, and other assorted lego pieces to make this a fun set!
Wonky: Crazy Cubes Card Game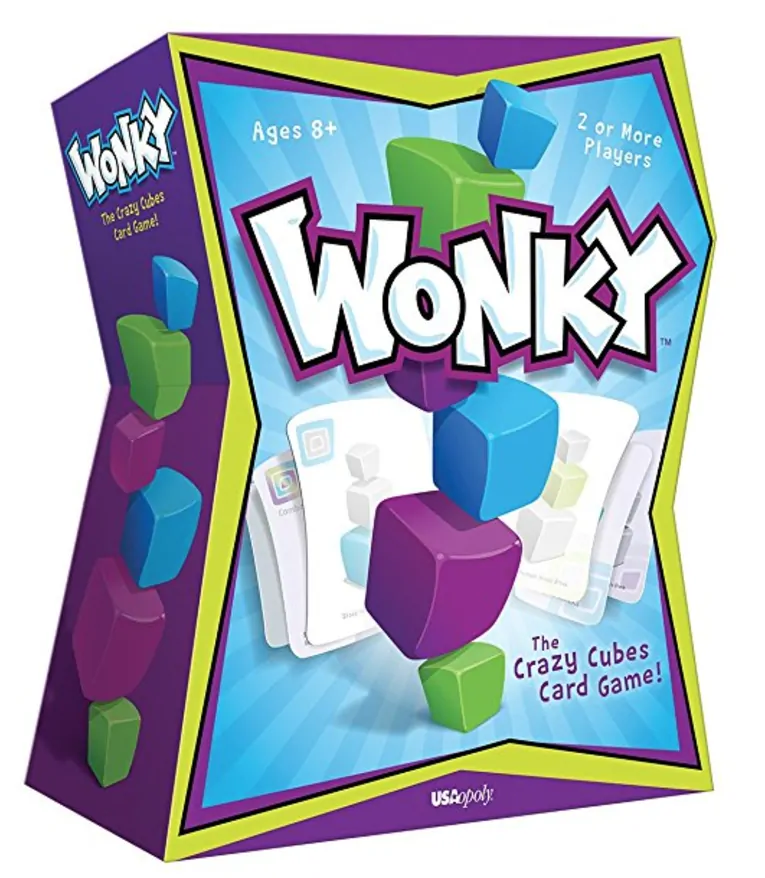 How about a new game for family game night? Unique Wonky blocks make stacking fun & challenging. This is a fun-filled card game where you build towers with wobbly odd shaped blocks.Be the first player to get rid of all yoru cards without topping the tower to win!
Sidewalk Mandela Stencil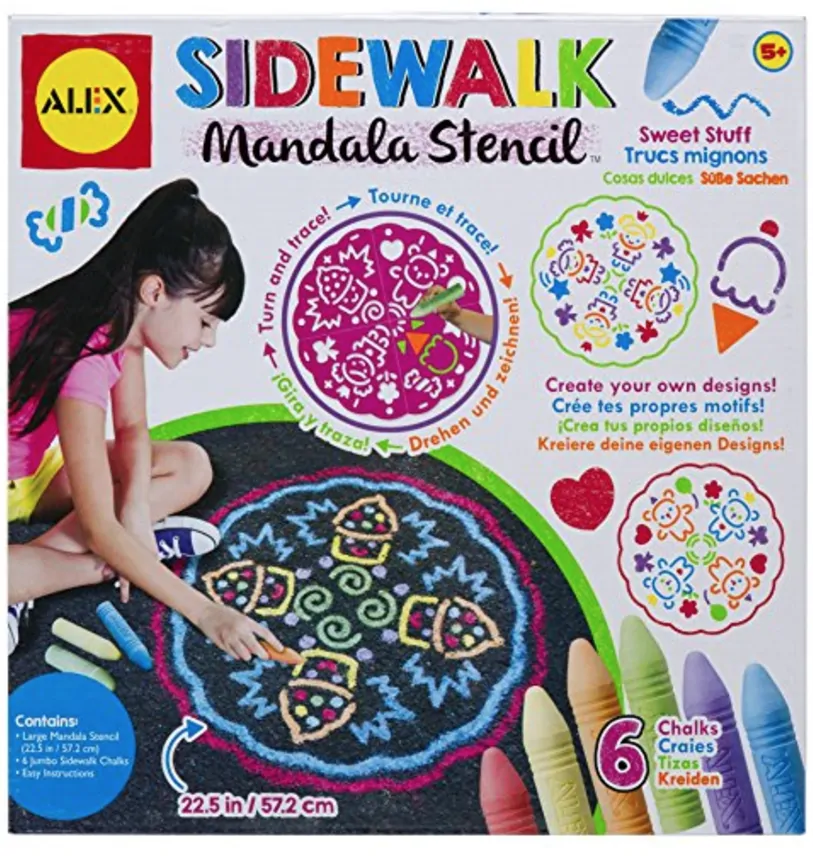 Here is a great gift idea to get the kiddos back outside. With this fun turn and trace stencil you can create beautiful mandala designs in chalk.
Kids will be able to create cupcake and candy mandala designs with the intricate patterns. Included is a large 22.5″ mandala stencil, 6 jumbo chalks and instructions on how to use.
Superhero Disguises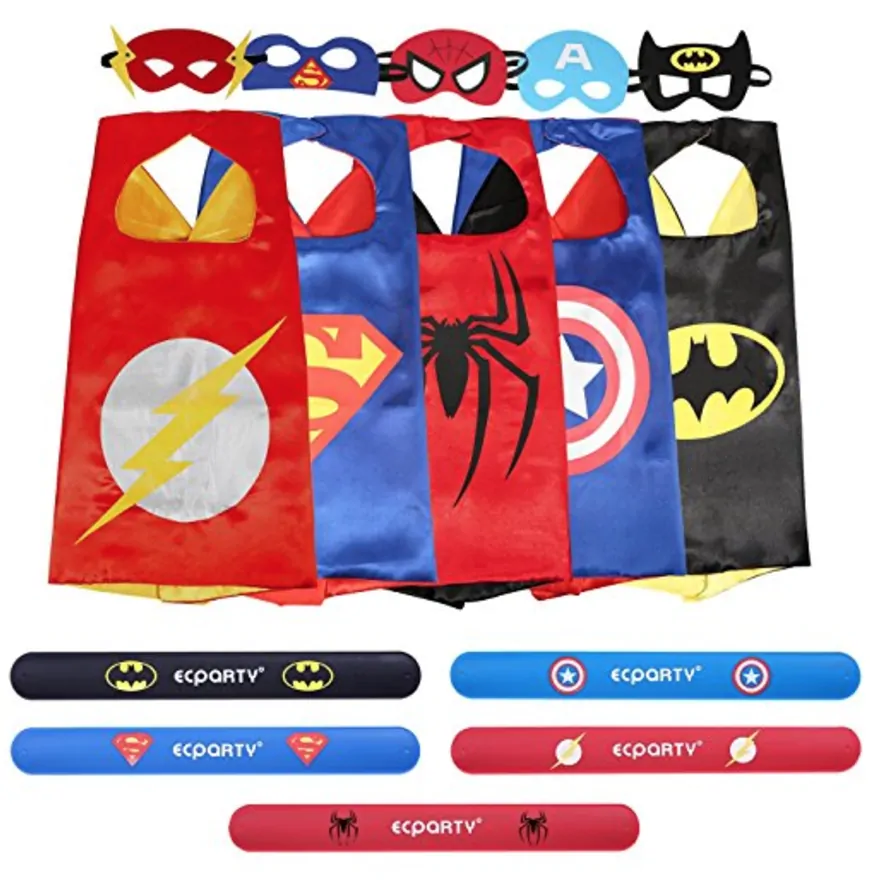 Let your superhero disguise his identity with these 5 Superhero Capes, Masks, & Wristbands.
Most all kids love to pretend play they are a superhero. Let them change into a different hero each day or they can fight bad guys with their siblings or friends. Capes can be worn outdoors or these sets make great rainy day activity!
Kid-friendly design and materials and comes with a 100% satisfaction guarantee!
Melissa & Doug Cutting Fruit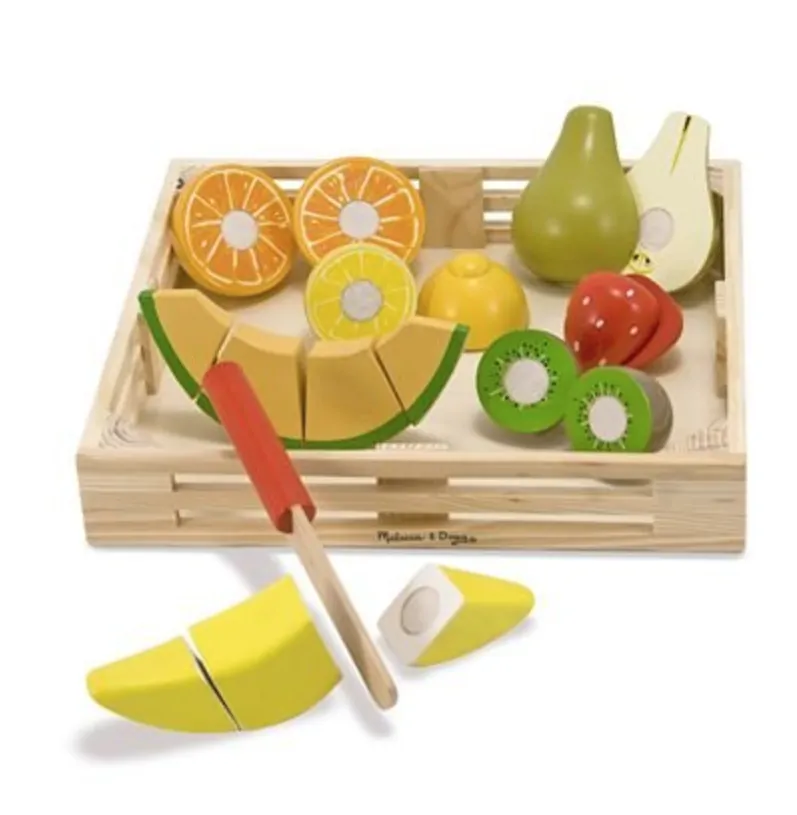 Little hands can slice fruit apart in this 17 piece play-food set. Fruit pieces slice apart with satisfying slicing sounds. This set teaches fine motor skills and hand-eye coordination and math concepts.
Melissa & Doug never disappoints with their beautifully painted pieces and quality products. The 17 piece set comes with seven pieces of sliceable fruit and a wooden knife.
Touch and Learn Activity Desk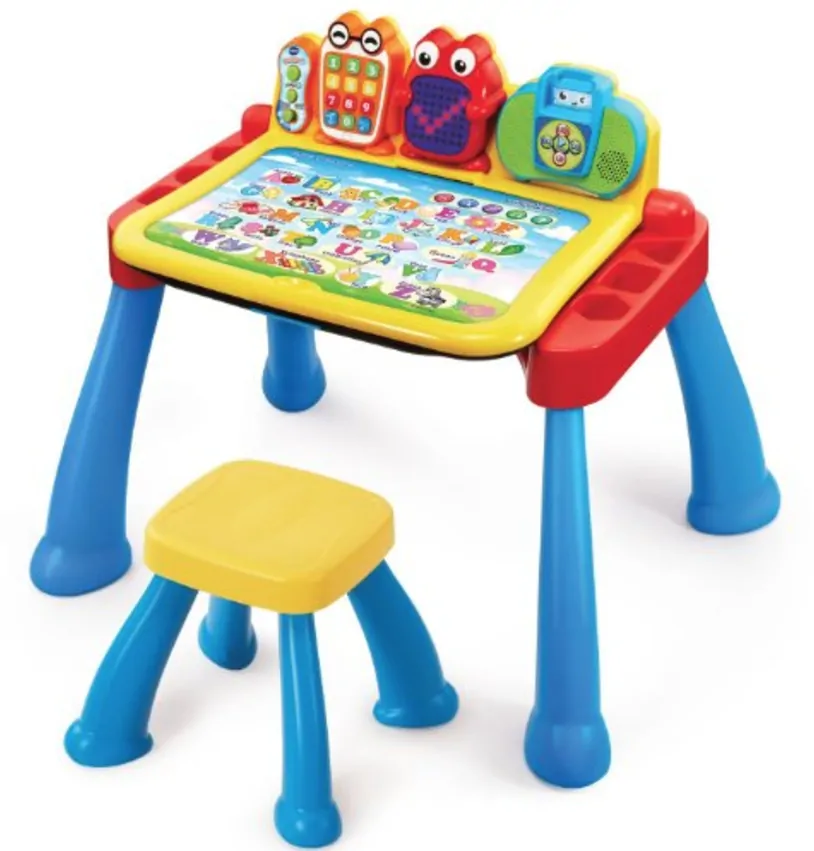 The <Touch and Learn Activity Desk Deluxe is an interactive desk and includes five activity pages to explore. Extend fun with expansion packs (sold separately which include a wide curriculum.
The desk transforms into an easel and chalkboard with storage space for art supplies. There is also a toy telephone and music player! Features 100+ vocabulary words & 20+ activities for toddlers.
Camping Cubs Activity Gym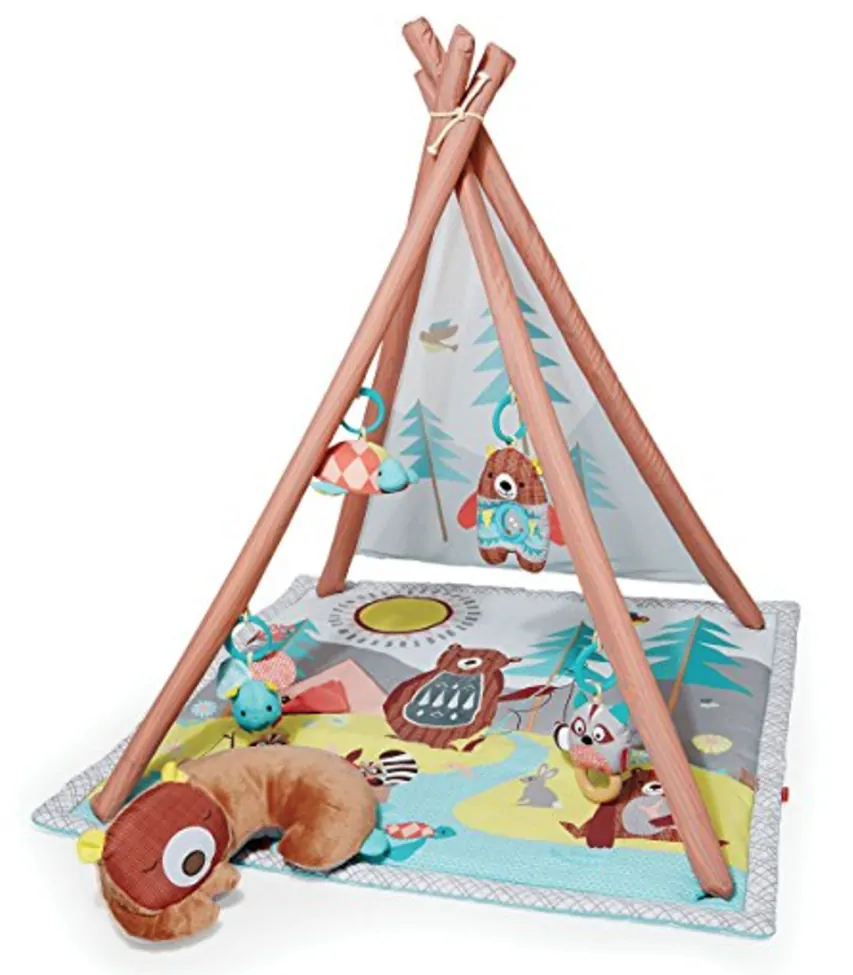 With four ways to play: overhead play, tummy time, seated play, and playmat, your baby will be happy no matter his or her age with this fun and adorable <Camping Cubs Activity Gym TeePee.
17+ developmental activites including light-up firefly, turtle mirror, bear rattle, and musical raccoon with wooden teether that plays "Twinkle, Twinkle Little Star".
This piece is unique with woodgrain pattern and roe ties.
Bright and Early Board Books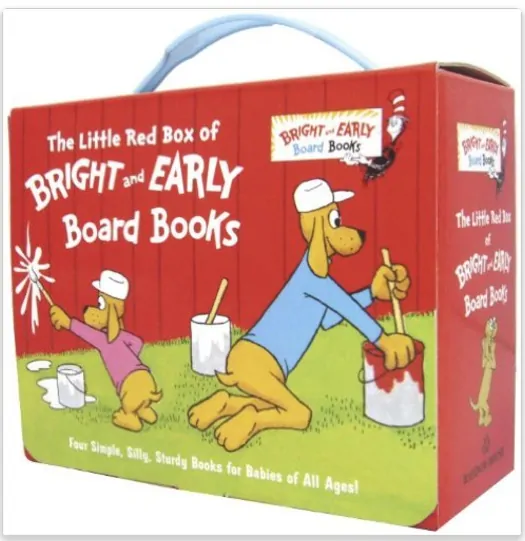 This boxed set of four board books features P.D. Eastman's famous dogs! The books are tucked inside a little red box topped with a sturdy handle.
Books included are Go, Dog. Go!; Big Dog… Little Dog; The Alphabet Book; and I'll Teach My Dog a Lot of Words. This is a literacy nurturing gift that babies will love and if they want to chew on them that works too!
Disclosure: This gift guide contains some suggestions from sponsors and some affiliate links.
Written by the team at 5 Minutes for Mom
Talk with us: @5minutesformom and Facebook.com/5minutesformom
Pin with us at http://pinterest.com/5minutesformom/

Share With Your Friends
We'd love, love, love a tweet or a pin… Thanks so much!