This post may contain affiliate links. Read my disclosure policy here.
Rachel here with a toy option that will help your kids flex their creative muscles and will keep them busy for hours. Keep reading for a fabulous giveaway, thanks to our sponsor Shape Mags.
My kids like to stay busy. That can be a good thing when they have something that holds their attention. When they don't… well, let's just say I've cleaned a lot of paint off of walls over the years.
As my boys are getting older, they often turn to electronics to stay entertained when they can't come up with anything else to do. I don't mind the occasional screen time but, as a mom, I want my kids to be spending their time doing something that challenges and lets them be creative.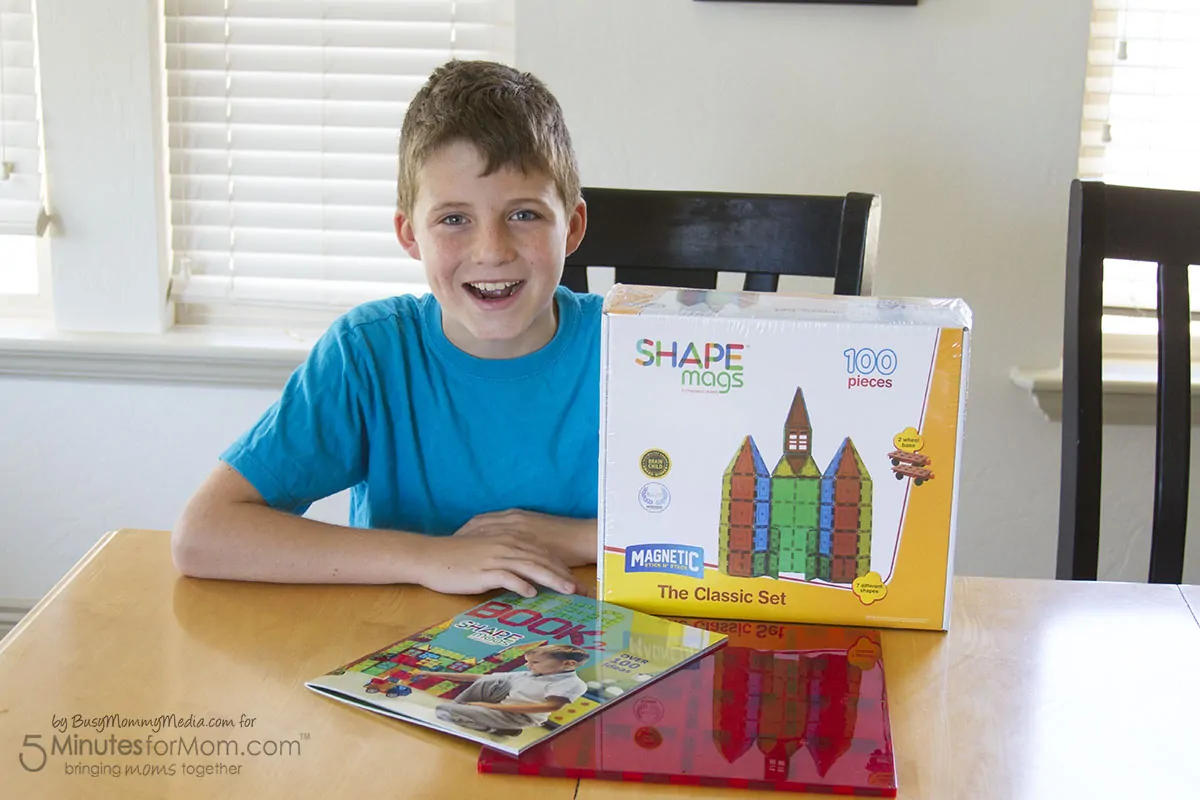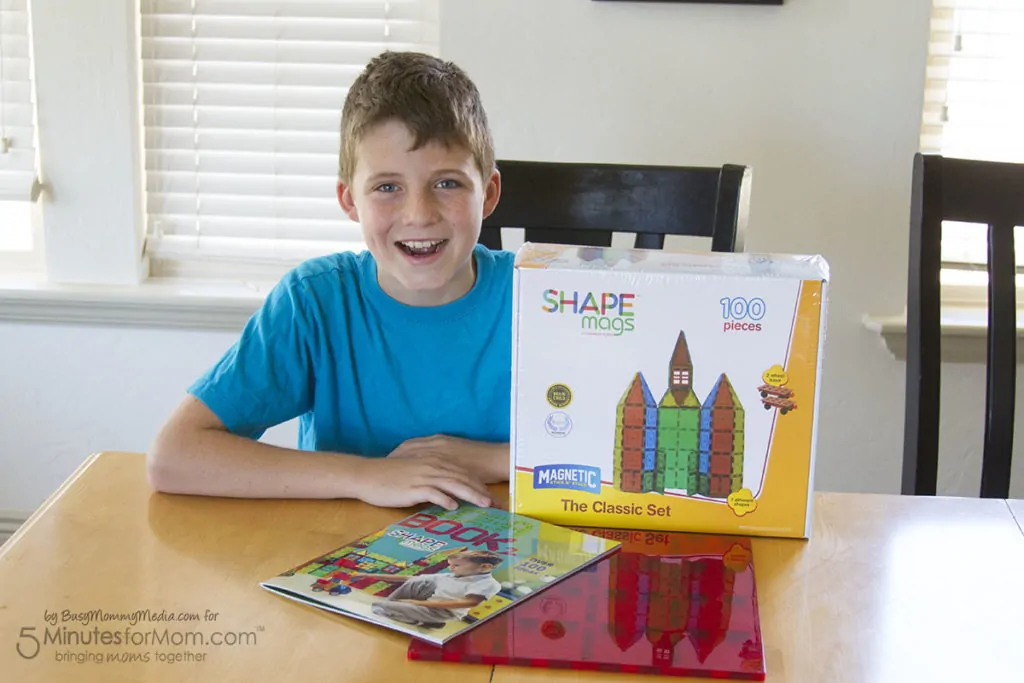 I know how creative my boys are and if I just point them in the right direction, they always amaze me with the things they come up with.
We just discovered Magnetic Stick N Stack Tiles from Shape Mags, a cool building tool that is a fraction of the cost of more expensive brands and my kids have been loving them. These award-winning toys are a huge hit with kids and really allow kids to get creative and build anything they can dream up.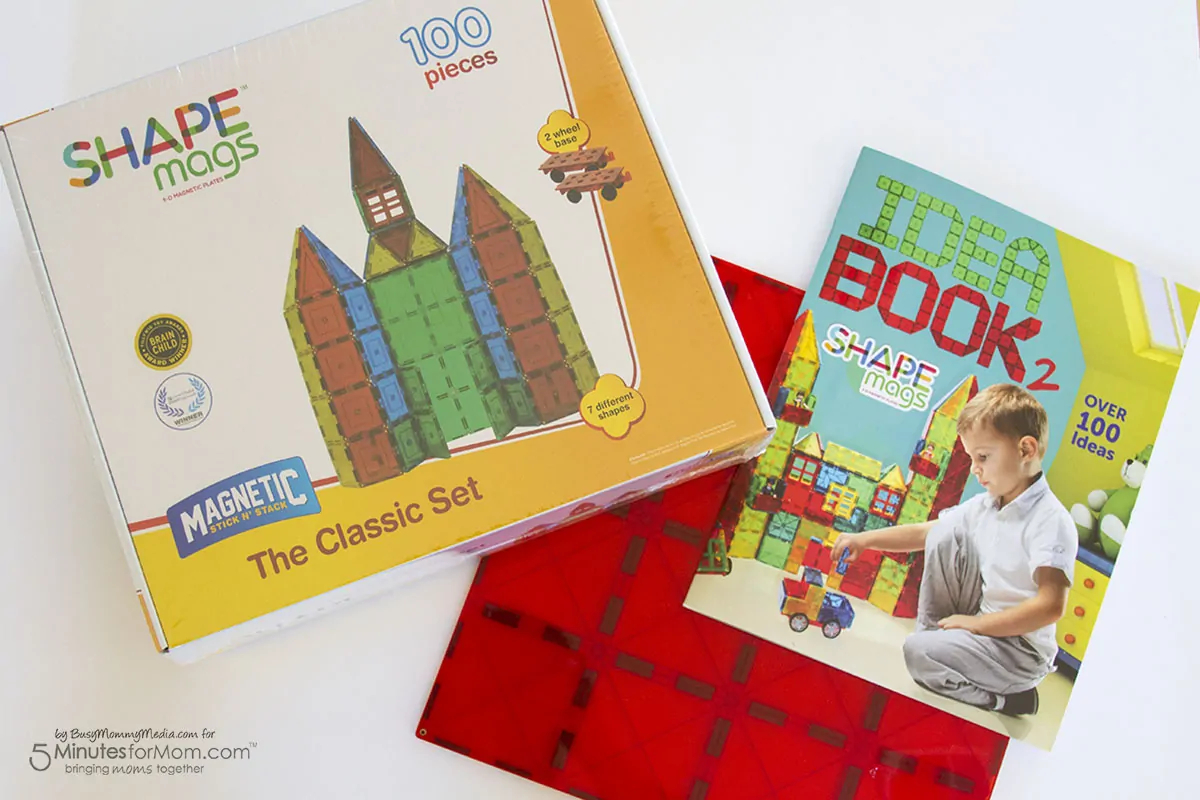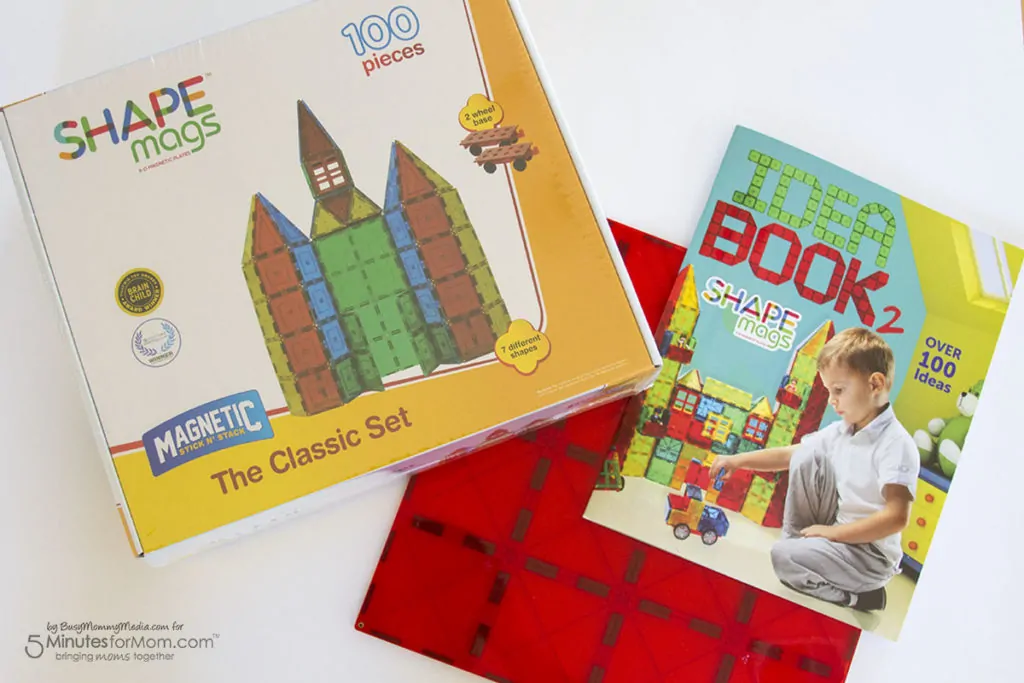 They are compatible with other brands (such as such as Metro Mag, Magna Tiles, Picasso Tiles, and more) so you can use them with building tools you already have or build up your collection at a more affordable price.
The quality on these is fantastic. They have enhanced title structure so they are much more durable and the magnets are super strong. I was so impressed at how well they stayed together, even when my son was building super tall structures.
You can even build structures on top of square stabilizers (which is something none of the other companies have) so you don't have to limit how tall you can build.
Creative Play for All Ages
I can imagine that these are toys that will be played with for years to come. They grow with your child. My 4 year old had just as much fun building as my 11 year old did.
I know from experience, that when toys are loved that much, sometimes pieces break or stop working as they should. These have a lifetime guarantee — no questions asked — so you don't have to worry about anything happening to them if your kids love them a little bit too much.
Shape Mags has some great shapes and characters you can build with so the options for play are really endless.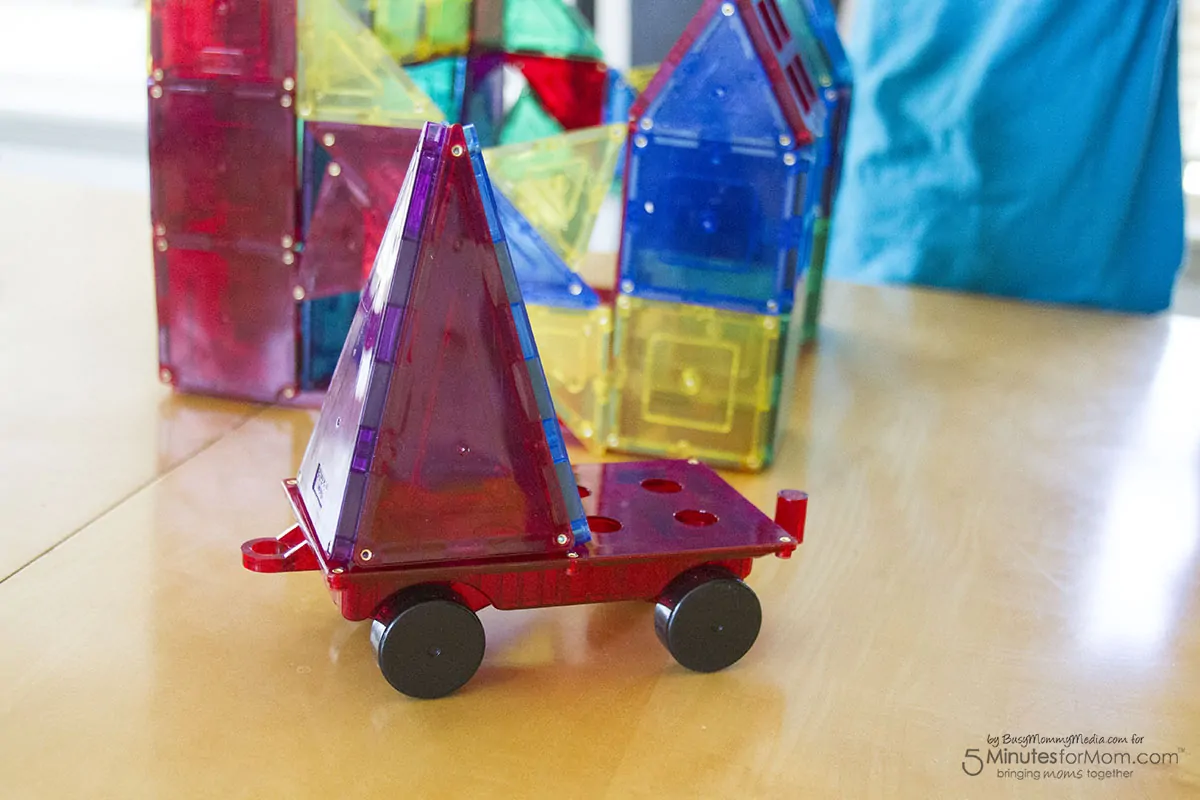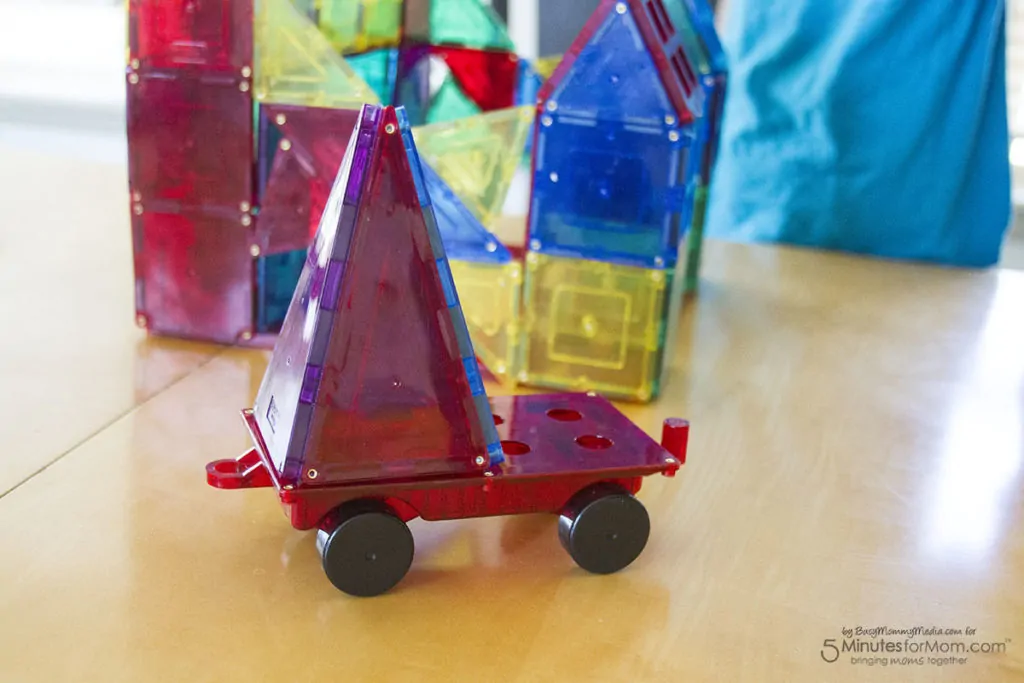 I know a toy is a hit when my kids get into the "zone". You can see their face change when they block out all other distractions and focus on the task at hand.
I love giving my kids opportunities to move into that space where they are totally engaged.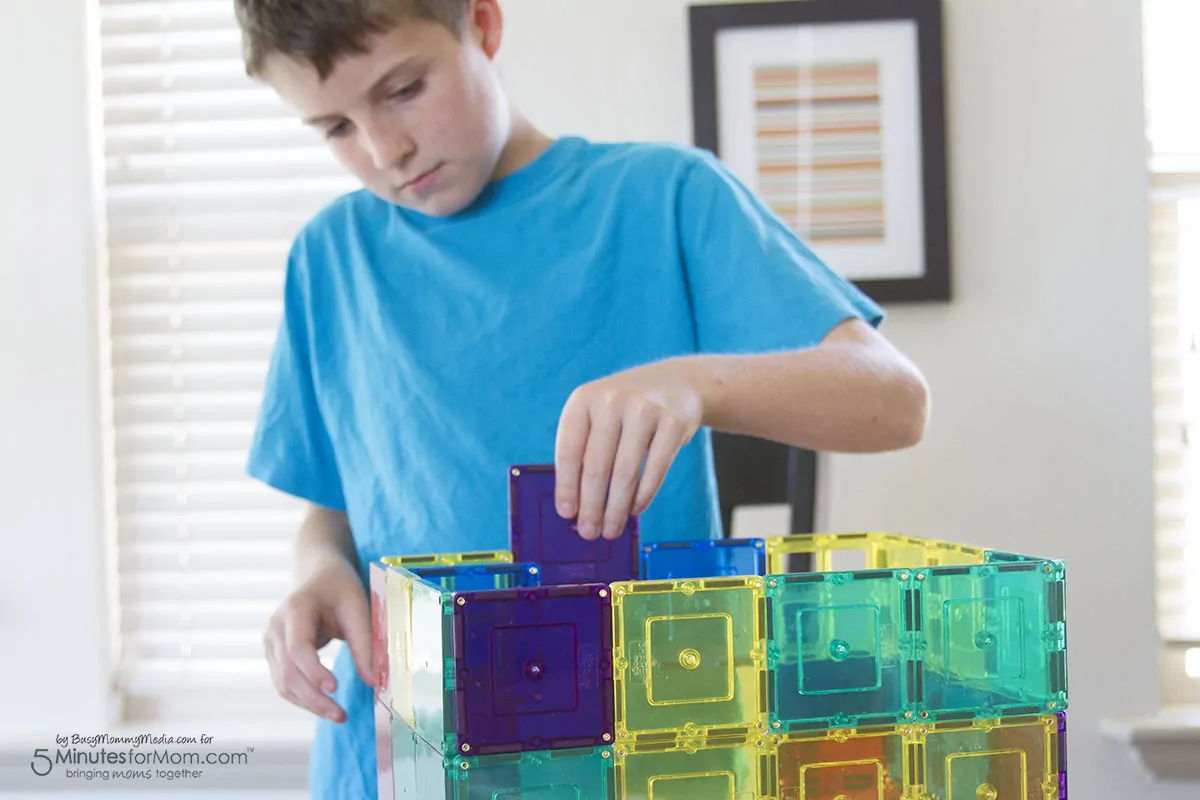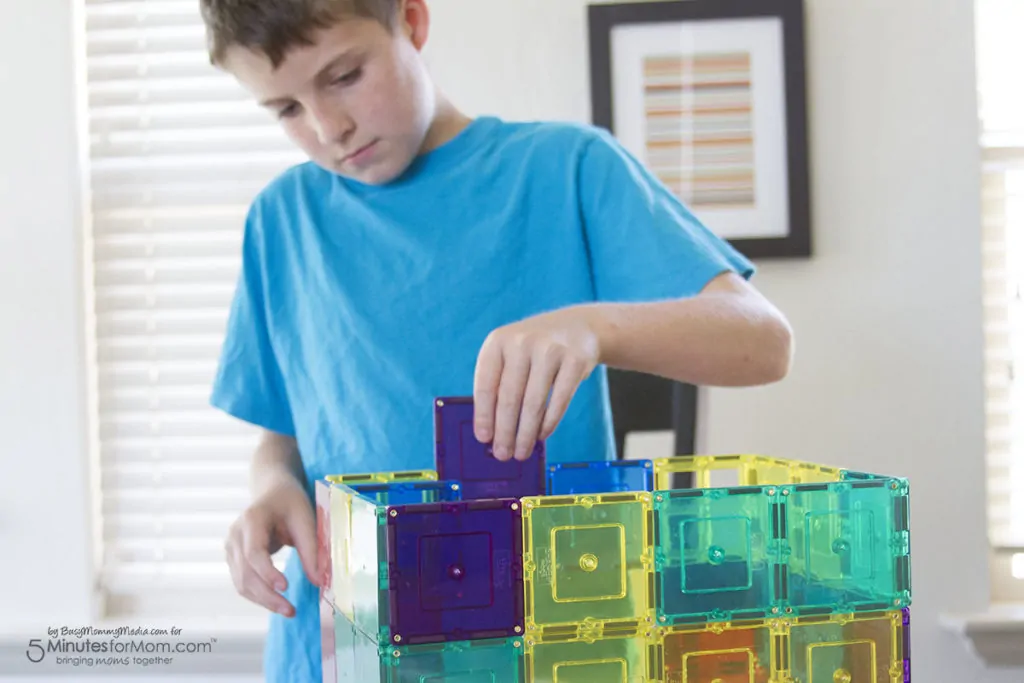 Learn more about Shape Mags by going here or follow them:
Twitter | Facebook | Instagram | Pinterest
Giveaway
We're giving away a Prize Pack including:
Shape Mags 36 Full Color Page Idea Book
Shape Mags 32 Piece Set
Shape Mags Set of 2 Wheel Bases + 16 Figures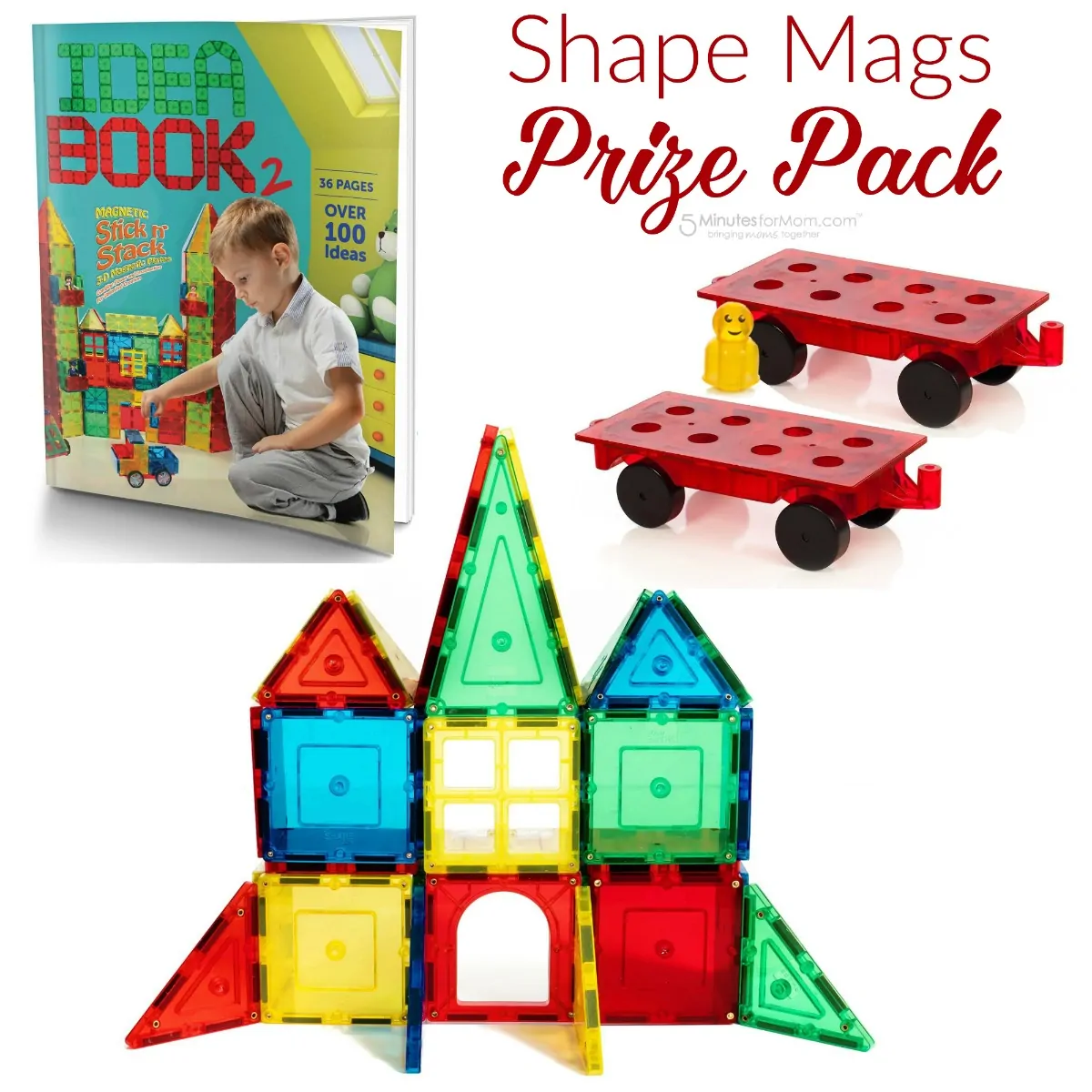 If you'd like to win, leave us a comment telling how old your children are and if you think they'd like to play with Shape Mags. Then complete your entry using the form below. (Open to the USA Only)
Pin it for Later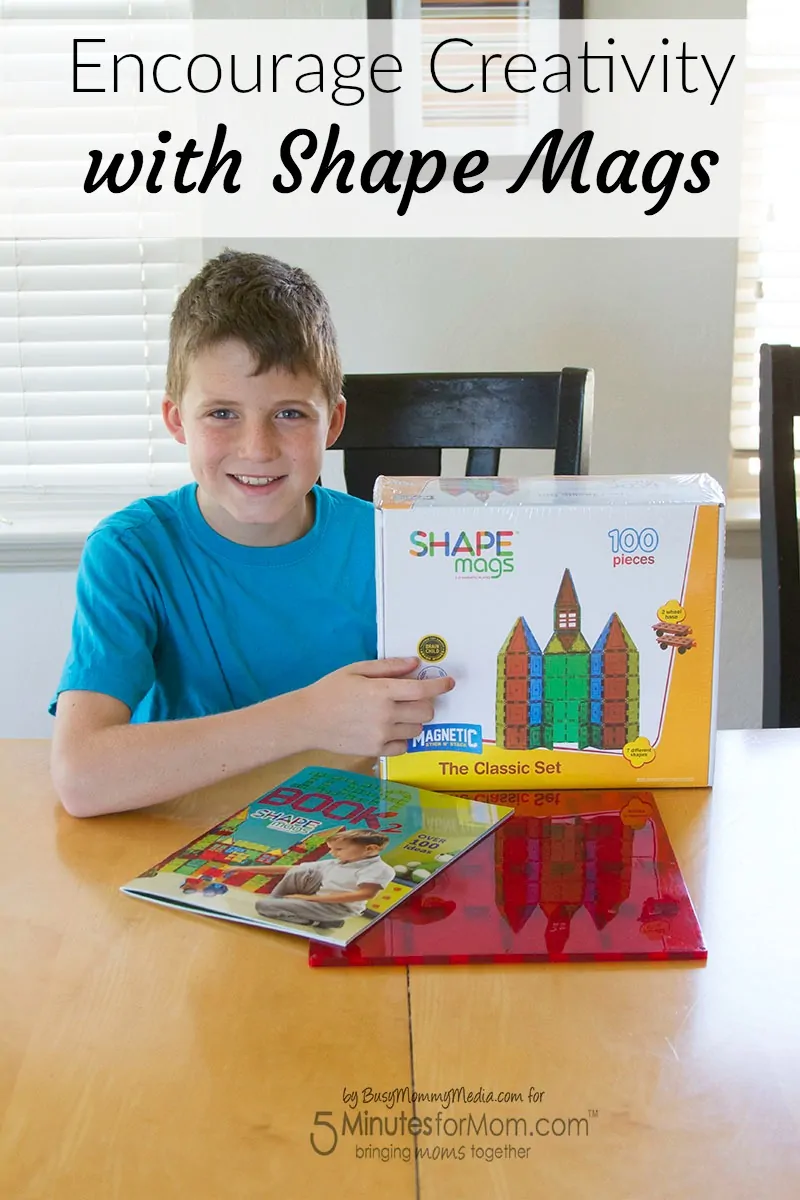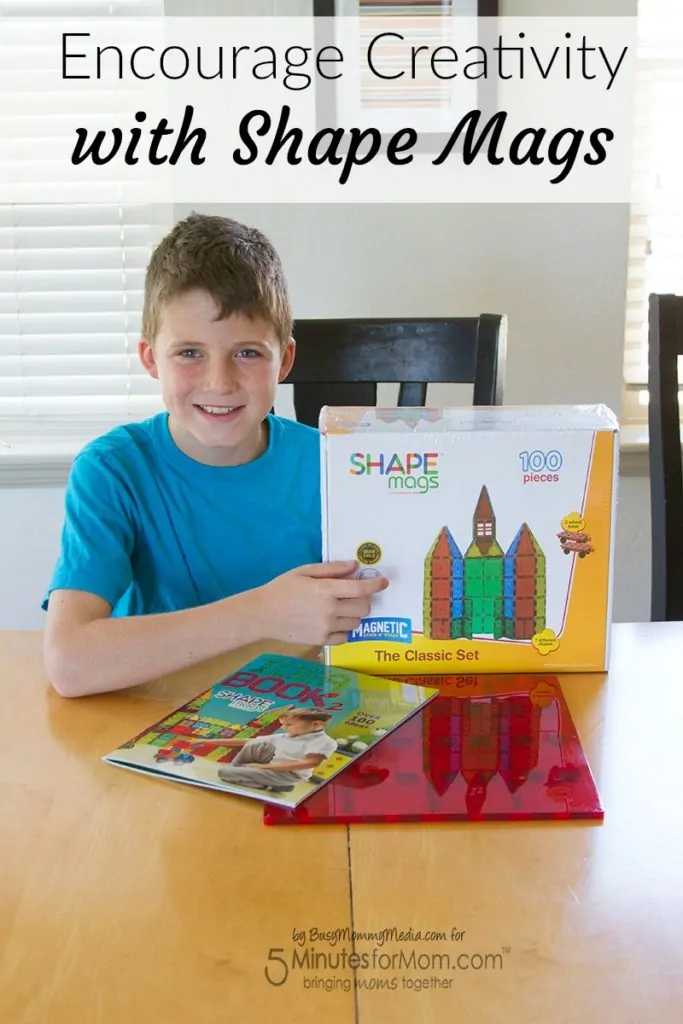 Disclosure: This post is sponsored, so extra thanks for reading and sharing.
Written by 5 Minutes for Mom contributor Rachel Lister, blogger at Busy Mommy Media.
Talk with us: @5minutesformom and Facebook.com/5minutesformom
Pin with us at pinterest.com/5minutesformom