This post may contain affiliate links. Read my disclosure policy here.
This Halloween, why not skip the messy Jack O Lantern and try one of these quick and easy DIY no-carve pumpkin decorating ideas.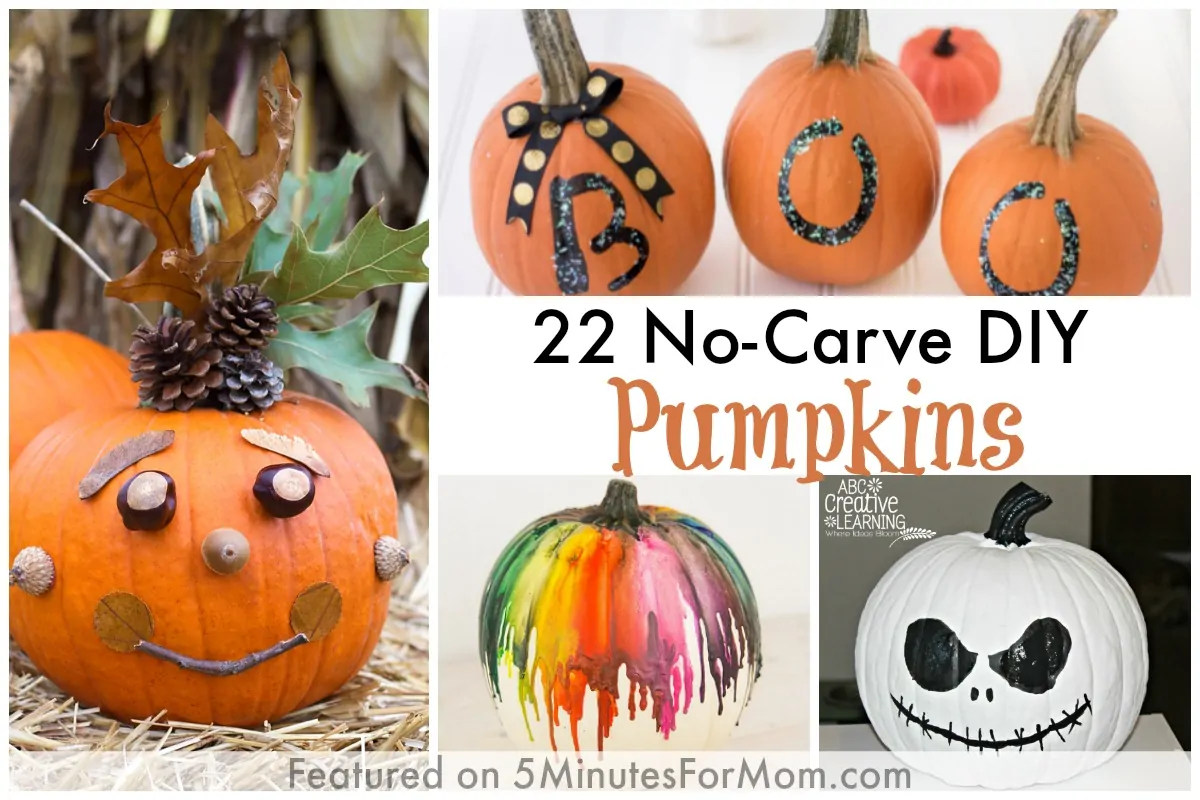 Not only are these no-carve pumpkins unique and interesting, but they will last much longer than your typical carved pumpkin.
A carved pumpkin will last approximately 5-10 days, but a no-carve pumpkin can last for weeks allowing you to enjoy your masterpiece even longer.
So get creative with this list of our favorite no-carve pumpkin decorating ideas that are fun and family friendly. From decoupage and glitter to the very popular Pikachu pumpkin, thereís something here to interest everyone.
One of the best parts about these no-carve pumpkin decorating ideas is that you don't have to worry about anyone cutting themselves while carving a pumpkin.
It's actually really easy to let a knife slip while trying to carve a pumpkin. And when kids are begging to carve their own pumpkins, it can turn dangerous fast!
But all of these fun ideas are safe and create fantastic looking Halloween decorations.
And the bonus is they'll last far longer than carved pumpkins.
Happy Halloween!
Reader Interactions