This post may contain affiliate links. Read my disclosure policy here.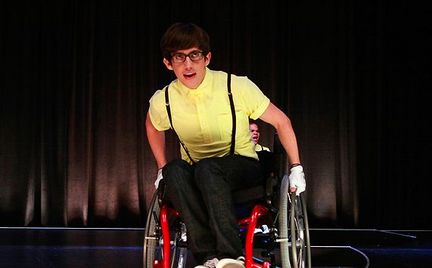 Glee blew my mind tonight.
I've been in love with this show since 30 seconds into the pilot, but tonight's episode made me proud to be a Glee fan.
If only other shows on television could and would hit the important topics with such creativity and heart.
The script, dance routines and the actors creatively and respectfully highlighted the true desire of people who have special needs to be treated equally.
It is crazy the influence of prime time shows and to witness that force being used for good… well… it almost brings me to tears.
If you watched tonight's episode of Glee, you've gotta tell me what you thought…
And if you missed it, you must go watch it on Fancast or Hulu if you're in the US and Global if you're in Canada. (The latest episode called "Wheels" should be available soon at both those sites.)
You can also read about the episode on the LA Times and the Globe and Mail. And of course follow the tweets with #glee.
So come on… let's hear some lovin' for Glee!!!
Written by Susan, co-founder of 5 Minutes for Mom
Yes, I am a Mommy Blogger (but prefer the term Mom Blogger.)
I also own a Pedal Car store and a Rocking Horse store.
(Just thought I'd mention that… isn't Christmas coming soon?)