This post may contain affiliate links. Read my disclosure policy here.
This fall, I hadn't watched one single scene of a new series or sitcom, my TiVo had been untouched, my couch unvisited. All I had done was work, travel, and parent.
But the other night, my tweeps called me on my madness — they told me to stop right that moment and realign my priorities. They told me to watch Glee.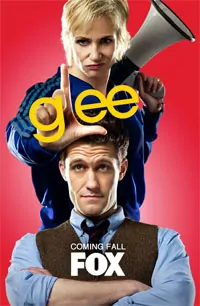 I had caught the pilot last spring and was completely hooked. I had wanted to watch this season — so badly — but I just hadn't given in. I had kept tied to my laptop, refusing to be distracted by the TV.
But that night on Twitter, I listened to my friends' advice. I found the Canadian network that offers Glee episodes online, (yes – did you know we Canadians can't even WATCH the shows online on US sites?!?) and I watched Glee.
And I fell in love.
I think it would be impossible to not love Glee. It is brilliant and beautiful in every way. Even the villians are hysterical — in fact, I think they may be the funniest of all the characters.
Tonight, I have posts to write and emails to answer. It is 11:30pm and I am painfully tired. But all I want to do is watch Glee.
Glee is a treat that makes your whole day happier. It makes you giddy and excited to be alive.
The only downside is it makes you want — NEED — more Glee.
THANKS to my Glee-loving Tweeps: @jessicaknows, @annisamayhew, @petit_elefant and @looneytunes
YOUR TURN: What about YOU? What are you watching this season? Have you fallen for Glee?