This post may contain affiliate links. Read my disclosure policy here.
Talking to kids about over-the-counter medication and OTC drug abuse is so important and likely needs to start earlier than you may think.
From Grade School On…
My son is seven years old. He watches cartoons and plays for hours with Bakugan. He is still scared of the dark.
But I have talked to him — often — about using drugs.
As a former youth worker, I have seen far too many wonderful young people trade in their lives to get high. I have visited some of them in prison and attended some of their funerals.
I have even stroked the forehead, as I pleaded with God, of a nineteen year old girl in a coma who overdosed on prescription and over the counter medicine.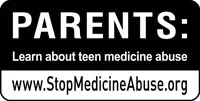 So I am desperate to ensure my children don't make the same mistakes those kids did. I am desperate to help my children make it through their teenage years unscathed by drug abuse.
And that is why I have already started an ongoing dialogue with my son about drug abuse, peer pressure and decision making.
After all my years with young people, I can tell you one thing for sure: good parenting pays off!
Good parenting won't guarantee kids will make the right decisions. Teenagers want to exert their independence and they will make mistakes. But bad parenting, including a lack of open communication, can almost guarantee kids will end up in trouble. Kids need healthy adult role models with whom they can safely talk and ask questions.
Heading to Capitol Hill…
Today, I am traveling to Washington D.C. with the Consumer Healthcare Products Association (CHPA) on behalf of the leading makers of over-the-counter (OTC) cough medicines and the award-winning Five Moms campaign to help promote awareness of cough medicine abuse.

I will be attending several planned events in D.C., and attending meetings with staff members on Capitol Hill to discuss medicine abuse among teens and the many ongoing efforts to educate parents about the issue.

These plans coincide with an initiative by Senator Charles E. Grassley to designate the month of October National Medicine Abuse Awareness Month through a U.S. Senate resolution, and CHPA wants to make sure that as many parents as possible know about this initiative.
The Growing Trend…
According to the Partnership for a Drug-Free America:
One in five teens reports having abused a prescription drug to get high
One in ten teens reports having abused OTC cough medicines to get high and 28 percent know someone who has tried it
If you are wondering how kids are getting high on cough medicine, the active ingredient the teens are abusing in OTC cough medicines is dextromethorphan, or DXM.
DXM is an effective ingredient approved by the U.S. Food and Drug Administration and is found in well over 100 brand-name and store-brand over-the-counter cough medicines. But when abused in extreme amounts, DXM can be dangerous.
Resources…
"Teens who learn a lot about the dangers of drugs from their parents are half as likely to abuse drugs." www.stopmedicineabuse.org
In a 2006 CADCA survey, 75 percent responded that parents do not talk to their children and teens about the dangers of abusing OTC cough meds.

Fortunately, there are some excellent resources about OTC drug abuse available for parents and teens.

The CHPA has built two fantastic websites where parents can go for information about OTC drug abuse, StopMedicineAbuse.org, and Five Moms.com.
StopMedicineAbuse.org is packed with information. It is designed to build awareness about OTC substance abuse behavior, provide tips to prevent it from happening, and encourage parents to safeguard their medicine cabinets.



Two years ago, I was honored to interview Hilda from Five Moms and Mimi from CHPA about how the Five Moms is taking action to help make moms aware of cough medicine abuse.
Five Moms.com is an online educational campaign to drive parents to:
educate themselves on medicine abuse,
talk with their children about the risks of such abuse, and
spread the word to other parents.

Both you and your children can also find a wealth of information at Partnership for a Drug-Free America.
I especially love Time to Talk. They even have a Talk Kit for parents to help prepare yourself for productive and effective conversations with your kids.
When it comes to DXM, the active ingredient in OTC cough medicines, DXM Stories talks directly to kids about the dangers of abusing DXM.
Your Turn…
Recently I wrote about my favorite new show, Glee. On a number of episodes, Glee has referenced OTC drug abuse. Episode 6 even featured OTC drug abuse in the main story line.
While it can be disheartening that the problem has become so common that it is making its way into mainstream television shows, it is a good opportunity to highlight the issue with parents and even spark conversations between kids and parents.
What did you think when Glee referenced OTC drug abuse? Did it encourage to discuss drug abuse with your children?
Has your family been touched by drug abuse? What resources have you found helpful?
What are your tips for parents discussing drug abuse with their children?

Note: The CHPA covered my travel and hotel expenses to travel to Washington but did not pay me to cover this story. I am writing because I believe in educating parents about OTC drug abuse. My opinions and posts are completely my own.
Also Talk To Your Kids About Vaping…
Now there is a new danger for kids that you also want to start talking about while they are young… teen vaping.