This post may contain affiliate links. Read my disclosure policy here.

The Ultimate Blog Party is brought to you in part by…
The Ultimate Blog Party 2013 is rocking out… so it's time for a drink!
The fabulous Jessica from One Martini at a Time created a special Ultimate Blog Party 2013 Blogtini.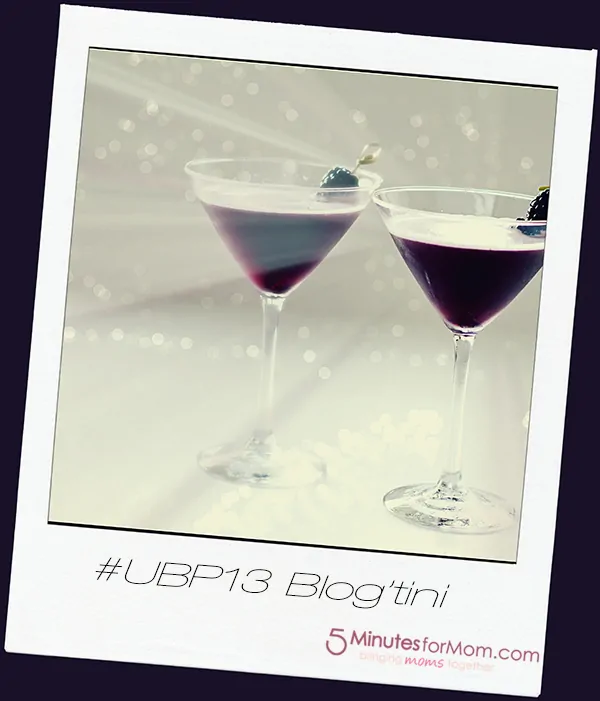 If you've not yet added your UBP blog party post to the Linky Lists, hurry and add it now before the lists closes on Friday, April 12 at Midnight Eastern. The lists will remain live permanently as awesome blog link directories, so make sure your blog is listed.
Now here's the recipe for you to mix up an Ultimate Blogtini, sit back, blog hop and enjoy this fruity and delicious drink…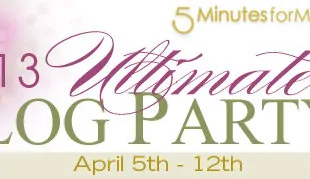 Ingredients
4 blackberries
1 1/2 ounces vanilla or whipped cream vodka
1 1/2 ounces pineapple juice
1/4 ounce blue curaçao
1/4 ounce fresh squeezed lime
3 blackberries for garnish
Instructions
Muddle blackberries in a cocktail shaker. Add remaining ingredients with ice and shake vigorously for 30 seconds. Strain into a chilled martini glass. Garnish with 3 blackberries on a skewer.
A Few More Cocktails
Entertain your guests with one of these fabulous cocktails…