This post may contain affiliate links. Read my disclosure policy here.
Winter is in full swing, and kids everywhere are itching to be active. Today guest poster Karen Ho Fatt joins us to talk a little about activities that can help beat the Winter blahs.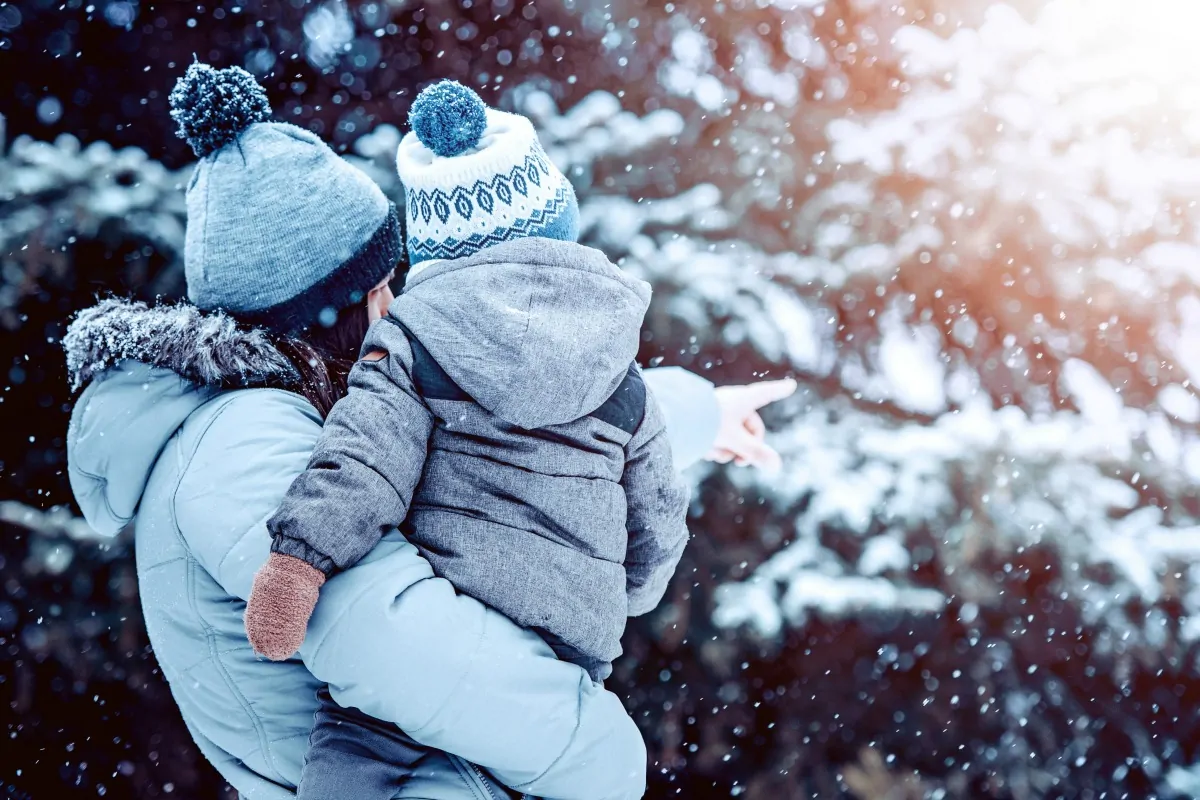 With the cold temperatures keeping everyone huddled indoors, Moms are hard-pressed to find activities for children to do so they aren't bored out of their minds. I know that on the weekends when the kids are home with mom, they often cry boredom. Having spent decades in the Canadian winters, I have discovered many ways to keep active and enthusiastic during the winter and have come up five winter activities for children all Moms and other caregivers should know about.
Backyard Outings
Something you can do right in your own backyard is to have a picnic with your children or the entire family. Make some soup and bread along with some hot chocolate or hot apple cider. Serve the food and drink up and have the children tell funny stories they make up – yes they do say funny things. You can also roast marshmallows or make S'mores too. This activity can be done during the day or night and the kids will provide all the entertainment needed.
Winter Sports
I try and stay active during the wintertime since I love all the wonderful seasonal sports. Your teenagers and youngsters can stay active too. Get them off the couch and in to the great outdoors with fun winter activities. Look around your town for hills in city parks which are great for tobogganing and tubing. My nieces and nephews have a blast tubing on my front lawn and videotape themselves while they are at it and they post it on You Tube later. The local outdoor hockey rink or rivers in a public park that hard freeze are perfect to try ice skating. If you have a local skiing area, they usually offer discounted programs for families. You can sit in the warm and cozy lodge by the fire while the kids take a lesson.
Outdoor Festivals
The winter festival in my hometown is a wonderland full of recreation where you and your family can create fun memories. With carnivals, outdoor zoos with reindeer, crafts, games, ice sculpting contests and skating, just to name a few, your children will beg you to do it all over again the next day. Good thing because the festival runs 11 days. Look for winter festivals in your hometown. They may not be as elaborate as my hometown Winter Festival but chances are there will be many fun activities the whole family can enjoy.
Winter Camps
Winter camps offer a variety of fun-filled activities for youngsters while they are on break. These camps are usually all day events though some may go longer. My hometown has several leisure centers for little campers ranging from ages three to 12 years old. Activities include public skating and shinny hockey, wall climbing, gymnastics, squash and racquet ball, and swimming. There are also jungle gyms for toddlers and a wave pool. Other winter camp activities around my hamlet include a children's pottery camp, hip hop dancing camp, and even a wild camp put on by the Humane Society.
Indoor Games
If outdoor activities are not your thing or the weather is really bad, there are many great indoor activities to do. Chances are you area has an indoor climbing wall which the kids will really enjoy, my nephew took to rock climbing like a gecko is to rock the first time he tried this activity. You know most youngsters love to climb and introducing them to something like this will get them interested in other outdoor activities as spring approaches.
Don't forget the traditional board games such as Monopoly and checkers either. They are great for tweens – my cousins who played a number of these constantly grew to be engineers and doctors. I guess I did not play enough!
You can also have paper airplane competitions. Don't worry if you can't remember how to fold them… see how to make a paper airplane and print out the colorful airplane templates.
Another fun activity for toddlers is feet painting where Mom spreads out paper all over the floor and let the kids paint with their feet. You can also try indoor hopscotch. Just use masking tape on the floor or draw out a chalk outline. This activity will get your little one moving and having fun. Kids love all types of painting… get inspired with these easy rock painting ideas.
But Wait! There's More…
Other interesting winter activities include going to your local zoo and visiting botanical gardens. The zoo probably won't be as crowded this time of year so you can relax a bit more without the added stress of summer crowds. Kids love nature and insects such as bugs and butterflies in the gardens will keep your budding botanist's curiosity tweaked for the coming spring.
Winter doesn't have to be boring and we don't have to stay hovelled up in our homes because it's cold out. Try some of these indoor and outdoor recreation ideas and I bet your kids will think you are the coolest Mom around!
Pin it for Later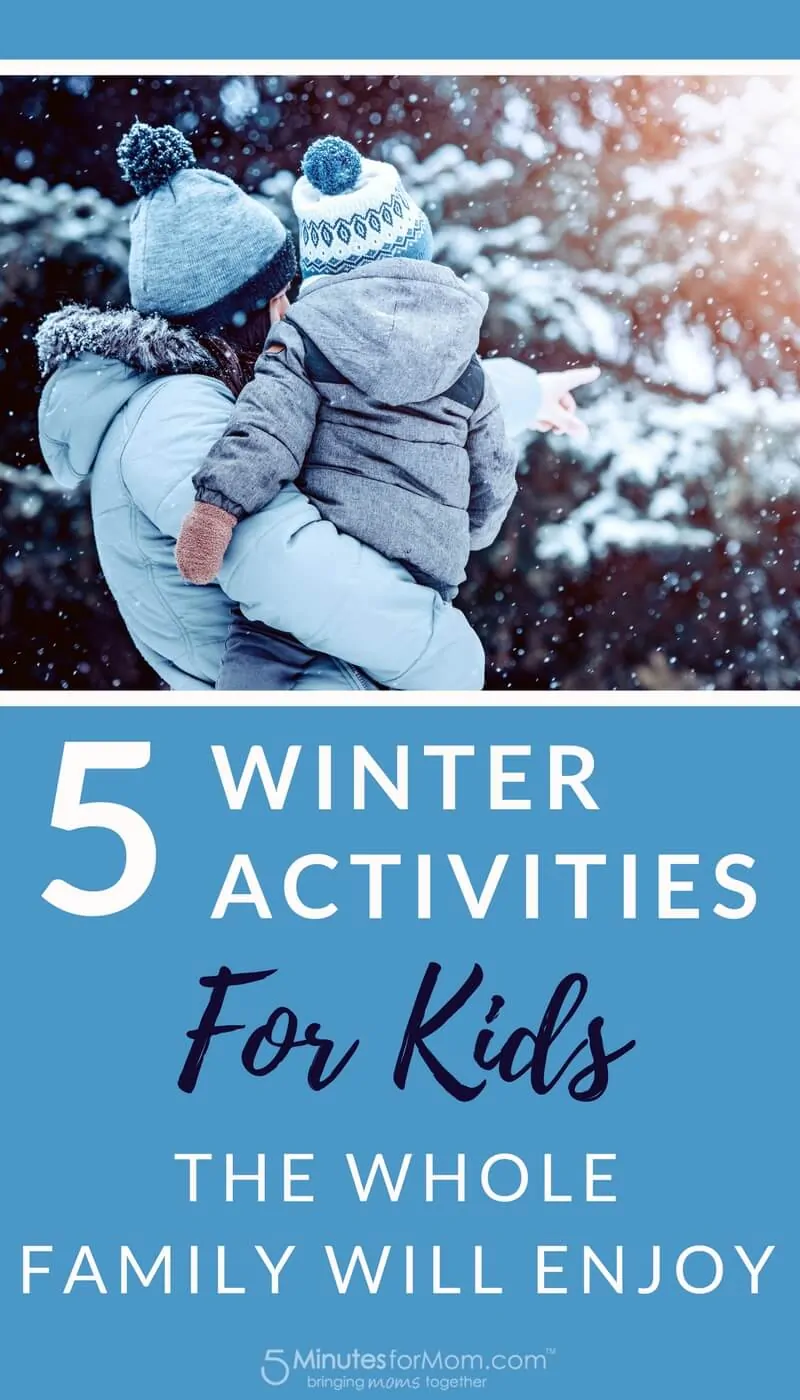 About the Author
Karen Ho Fatt is an interior designer and avid outdoors woman. Karen is a Canadian native who spends quality time in the Rockies with her husband and numerous nieces and nephews.