This post may contain affiliate links. Read my disclosure policy here.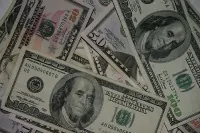 Every night I leave money on my kitchen table.
Money I will never get back. Money that won't help pay for my kids' sports, their dentist bills, or even my retirement.
Why would I regularly choose to NOT make that money when I know how to do it — when I have the tools and opportunities?
Because I don't have enough time.
What is getting in my way?
There aren't enough hours in my day, of course. I do need to sleep, eat, and spend time with my family.
BUT, even within those parameters, I could be doing more. I could be earning more.
Now, don't get me wrong… neither life nor blogging to me is all about making money… and most of the time I hate even think about money. But whether I like it or not, earning an income to support my family is part of my job.
So, why am I not making better use of what I've learned to grow my business and each day take bigger steps forward?
Perfectionism
I have a problem with perfectionism. It locks me in "analysis paralysis."
Yes, my obsession with doing my best ensures great quality in everything I do. But it can also hold me back from accomplishing more — and that can keep me from earning more.
This past weekend, at the Disney Social Media Moms Celebration, Chris Brogan told us that we shouldn't be toiling away on post for hours — that he refuses to spend more than 40 minutes per post! He posts 2-3 times a day, and finds his stats drop dramatically when he posts just once a day.
Now, I don't think I will ever have an average start to finish publishing time of 40 minutes — I obviously can't write as fast as Chris (he's a machine!) And many of my posts include multiple photos, links, and I edit, edit, edit to ensure I am producing a great product.
BUT, I do know that I need to move faster. I need to be more prolific and less perfect. Sometimes good enough IS good enough!
Procrastination
Perfectionism gives birth to procrastination. When I don't have time for "perfect," I put in on my to do list — a dangerously long, long list!
Generally the items that most often end up detoured to to do list purgatory are content and project related. The urgent items get tended to — but the important items get left behind.
In a recent post, Chris Brogan suggest we use an egg timer to do 20 minute plans — to help us focus, eliminate distractions, and tackle those to do lists!
I know that I need to be more disciplined with my time management. And for sure, conquering my perfectionism and my procrastination will be key!
What About You?
What is holding YOU back from making more money?
Tell us in a comment… we'd love to hear from you.
Are you building a business or trying to monetize your blog?
Written by Janice Croze, co-founder of the Mom Blog 5 Minutes for Mom
Make sure you are on this email list, so you don't miss out on anything!
Photo credits: US Dollars photo taken by Skettalee on Flickr
Chris Brogan photo taken by Janice Croze