This post may contain affiliate links. Read my disclosure policy here.
Do you or your child have ADHD? If so, you'll be happy to discover this unique mom-owned business that creates problem-solving products and publishes a fantastic podcast to help those of us with ADHD get FOCUSED.
This post is sponsored, but our passion for supporting small businesses and bringing you great resources is all our own.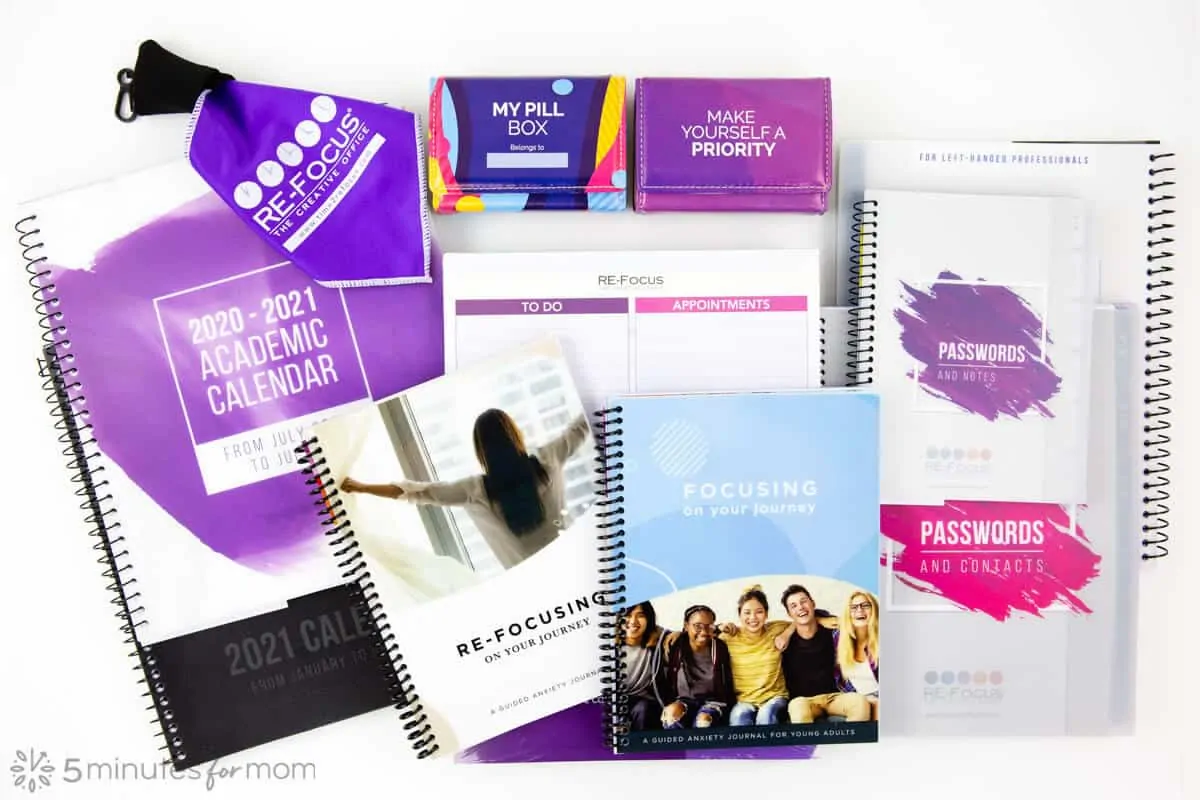 Parenting kids with ADHD, especially if you also have ADHD, is beyond challenging. Add to that running your own small business and homeschooling (thanks COVID)… and life for many of us has gotten totally out of control.
If you're like me and juggling life with ADHD, I bet you too could use all the help you can get.
So I'm thrilled to discover and share with you a fantastic new resource for families dealing with ADHD… it's a family run business called RE-Focus, The Creative Office.
Angela Stephens started it in 2016 along with her husband and college-age son. Both Angela and her son have ADHD and she wanted to find ways to help make life easier for students, parents, and small business owners who have ADHD.
Angela and the team at RE-Focus work to create solutions to everyday frustrations felt by people with ADHD. They figure out what is missing in certain products and redesign them to meet the needs of those of us with ADHD.
They started with a password book and have grown to offer several different products with more great ideas in the works!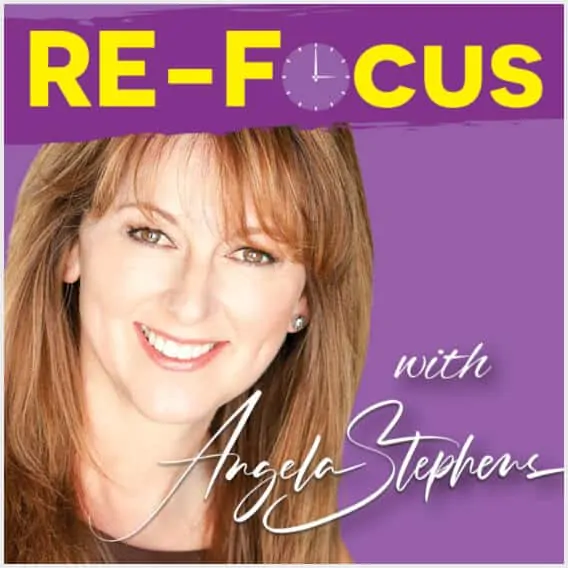 As well as the physical products Angela's company creates, she hosts The RE-Focus Podcast where she interviews business leaders, coaches, educators and others who have ADHD to share their stories and strategies for success.
She has over 30 interviews completed so far, and I've listened to half of them already, and I will definitely listen to them all.
I find it incredibly helpful to learn from such variety of people who have ADHD and have found ways to focus, be highly productive, and use their ADHD as part of their path to success.
Take a look at some of the helpful products from RE-Focus and listen to the podcast.
Products To Help You Focus
I love these pill boxes. I'm using one in the kitchen for my morning medication and one in my bedroom for my medication that I take at night. They come with a variety of messages on the front. You can see the different designs on their website.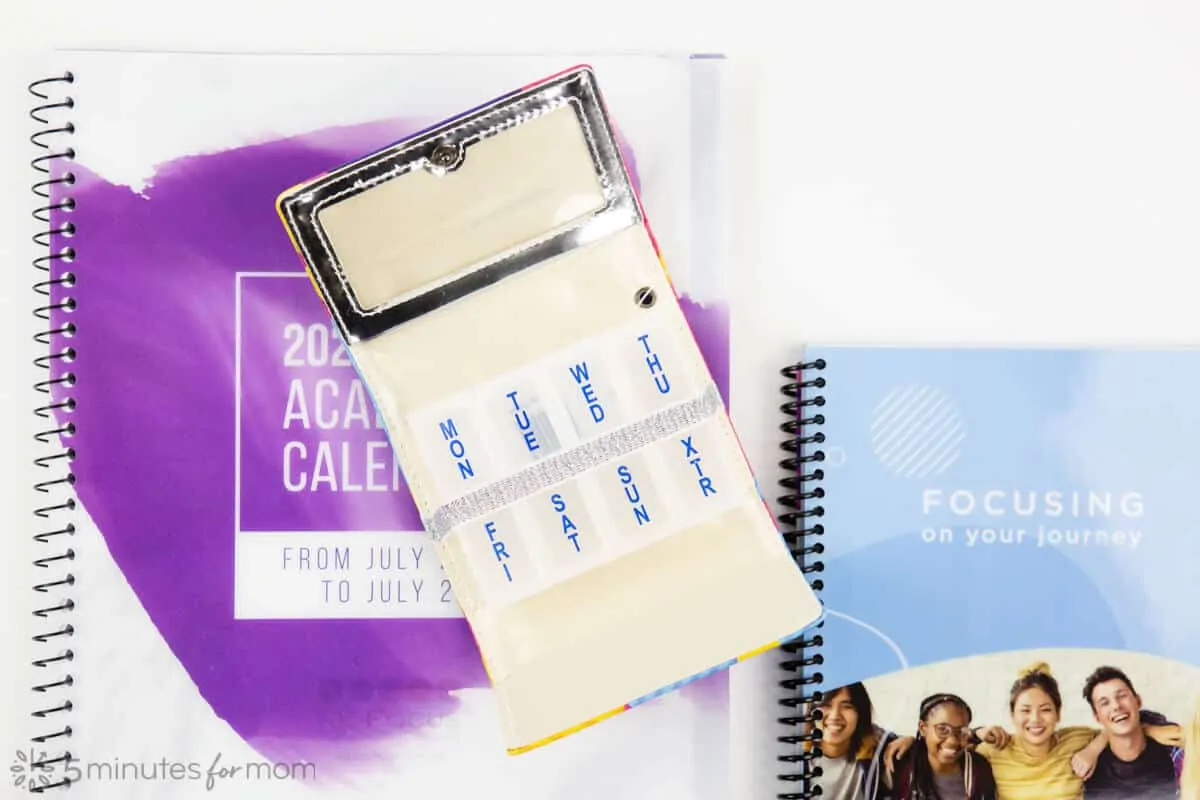 These calendars are so well designed!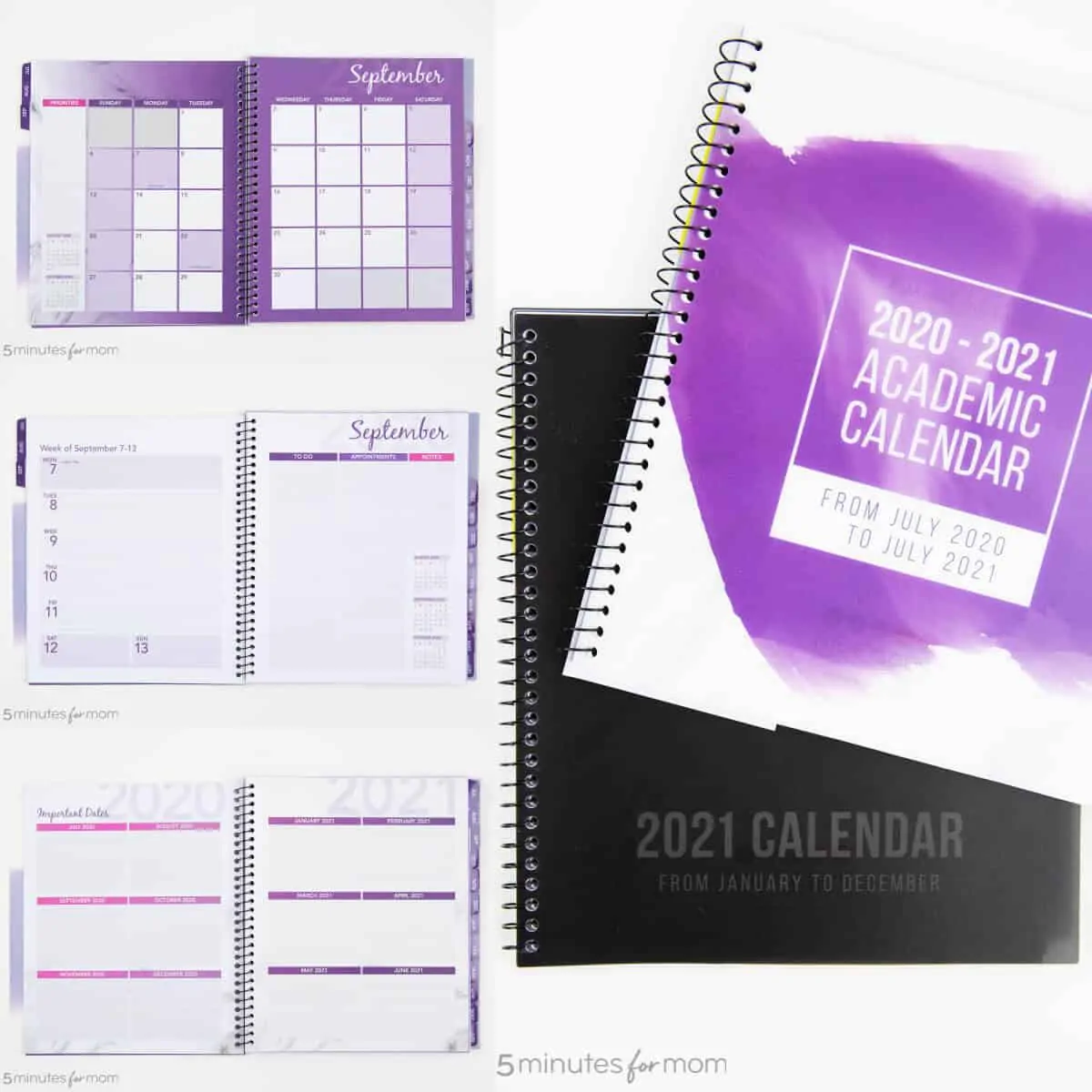 Here are some of the reasons I love them…
They come in two options: January to December, and an Academic Year from July to July.
They're big and spacious to write in, which helps keep it tidy. (Especially since many of us with ADHD have messy handwriting.)
The monthly view is key for me and I will definitely use the "priorities" list section.
The weekly view has a large section for to do lists an appointment list as well as a small section for notes.
The calendar also has month tabs so it's easy to quickly locate the month and week you're looking for.
They have different colors and styles that work well for all personalities and tastes.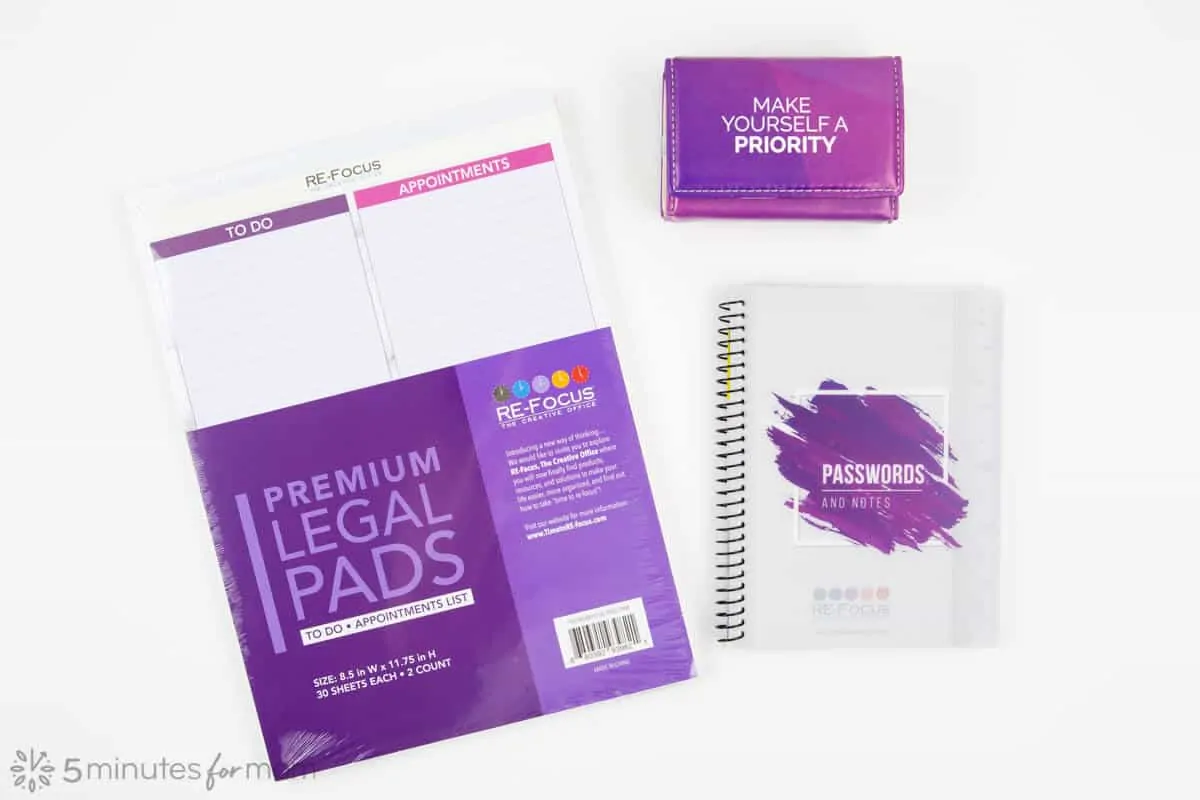 The premium legal pads with todo lists and appointments are great for keeping track of long to do lists and busy days.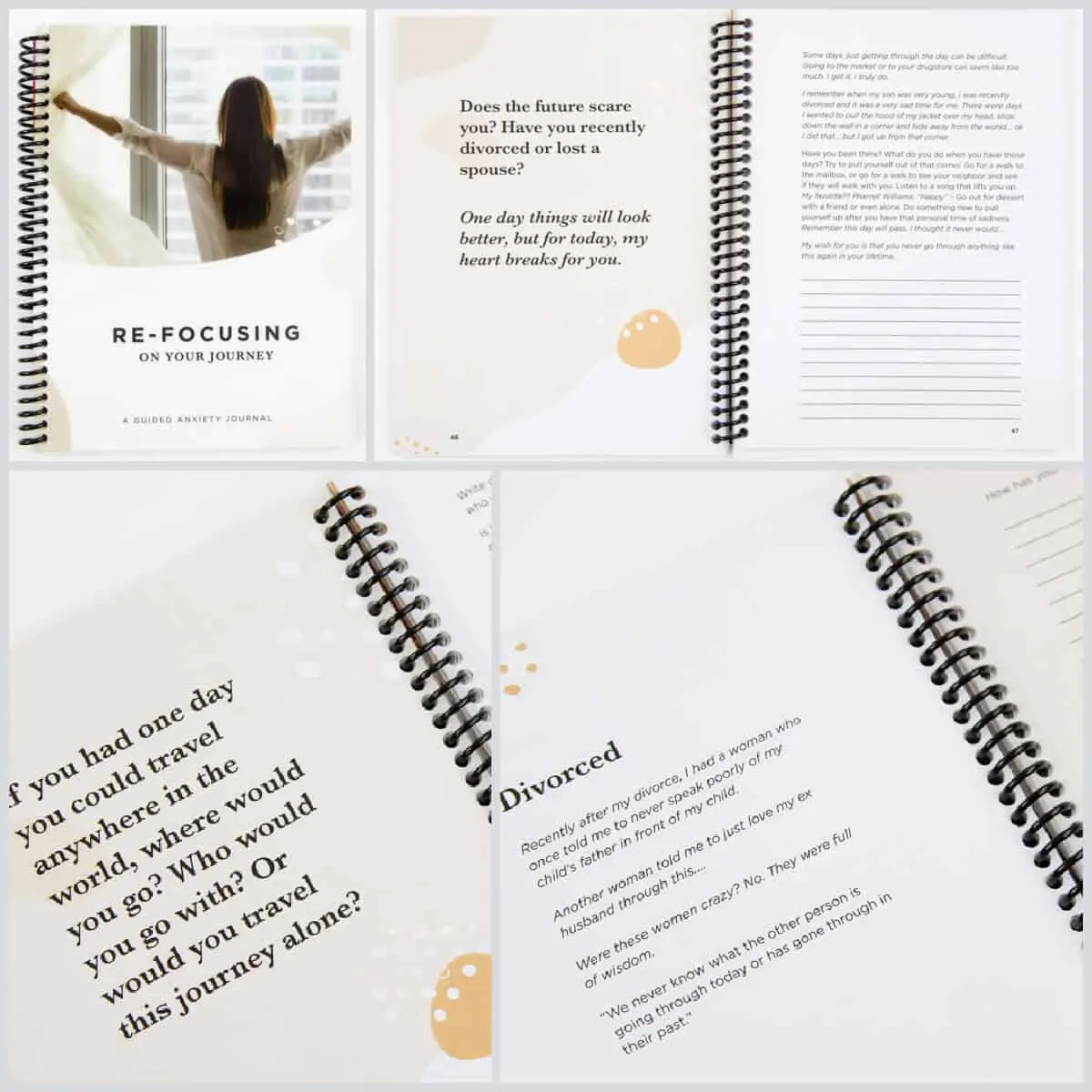 The Guided Anxiety Journal asks you thought provoking questions to help you explore the direction of your life and find a peaceful balance and focus.
If you or somebody you know is going through a divorce or struggling with the challenges of parenting, especially parenting through a divorce or parenting teens or children with ADHD, Angela shares openly and empathetically from her own experiences being a divorced mom etc.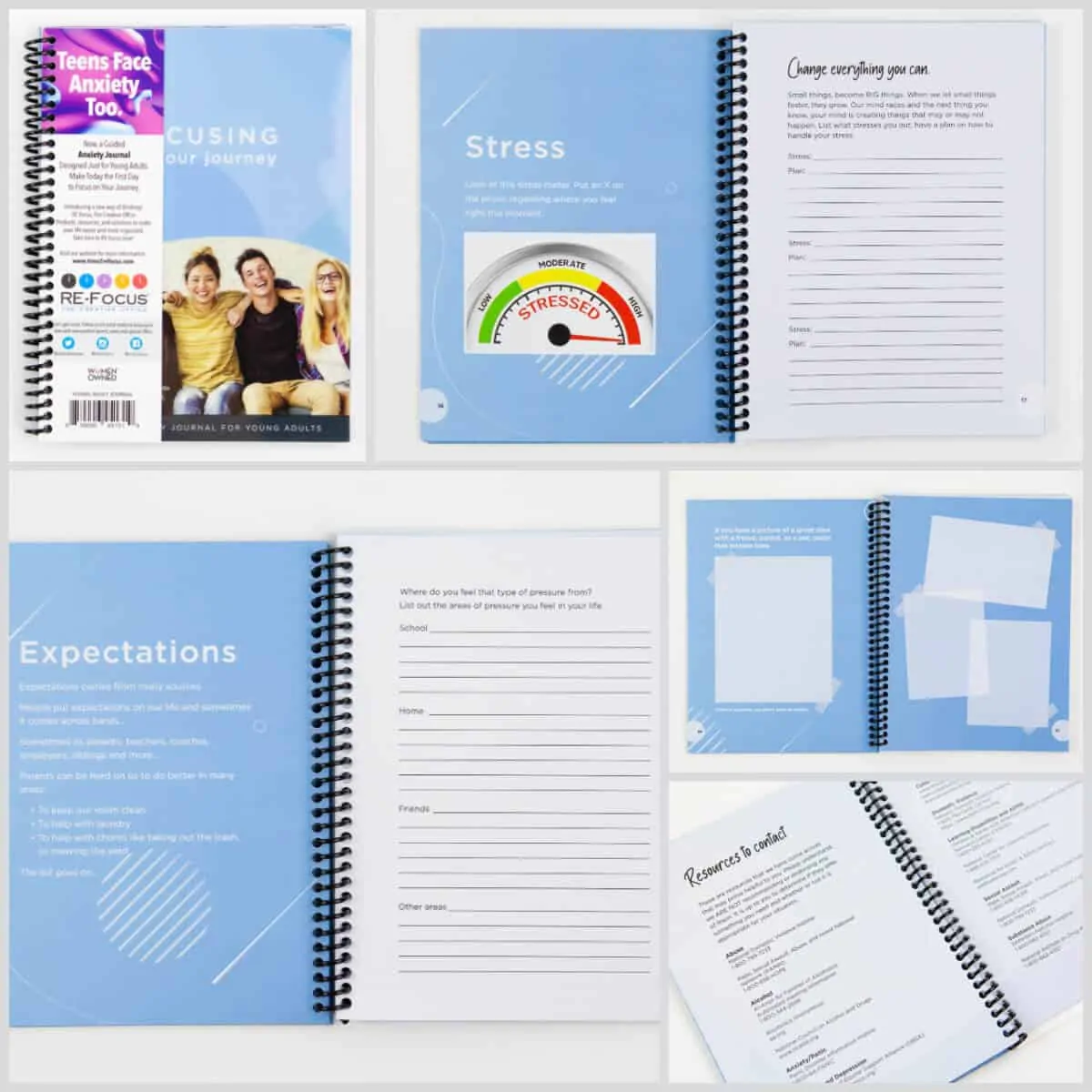 The Anxiety Journal for teenagers is a wonderful idea and full of great writing prompts to get teens working through their thoughts and processing their emotions.

I'm excited for Angela as she grows this new company and the work she is doing to spread awareness and support for ADHD. The more people share about their experiences with ADHD, including the challenges and the blessings, the better our future will be.

Disclosure: This post is sponsored, so extra thanks for reading and sharing.
Written by Susan Carraretto, co-founder of 5 Minutes for Mom
Talk with me: @5minutesformom and Facebook.com/5minutesformom
Pin with me at pinterest.com/5minutesformom
Don't Miss These…
We've blogged many times before about our own challenges with ADHD, anxiety, and depression, as well as our experiences parenting kids with ADHD and learning disabilities.
We hope you find these posts helpful…
​