This post may contain affiliate links. Read my disclosure policy here.
You don't need a sewing machine or any sewing supplies to create a cloth face covering like a bandana mask. You can make a no-sew cloth face mask with two elastic bands and a bandana, or any piece of cotton fabric such as a large square cut out of an old shirt.
It takes less than a minute to make this DIY no-sew bandana mask.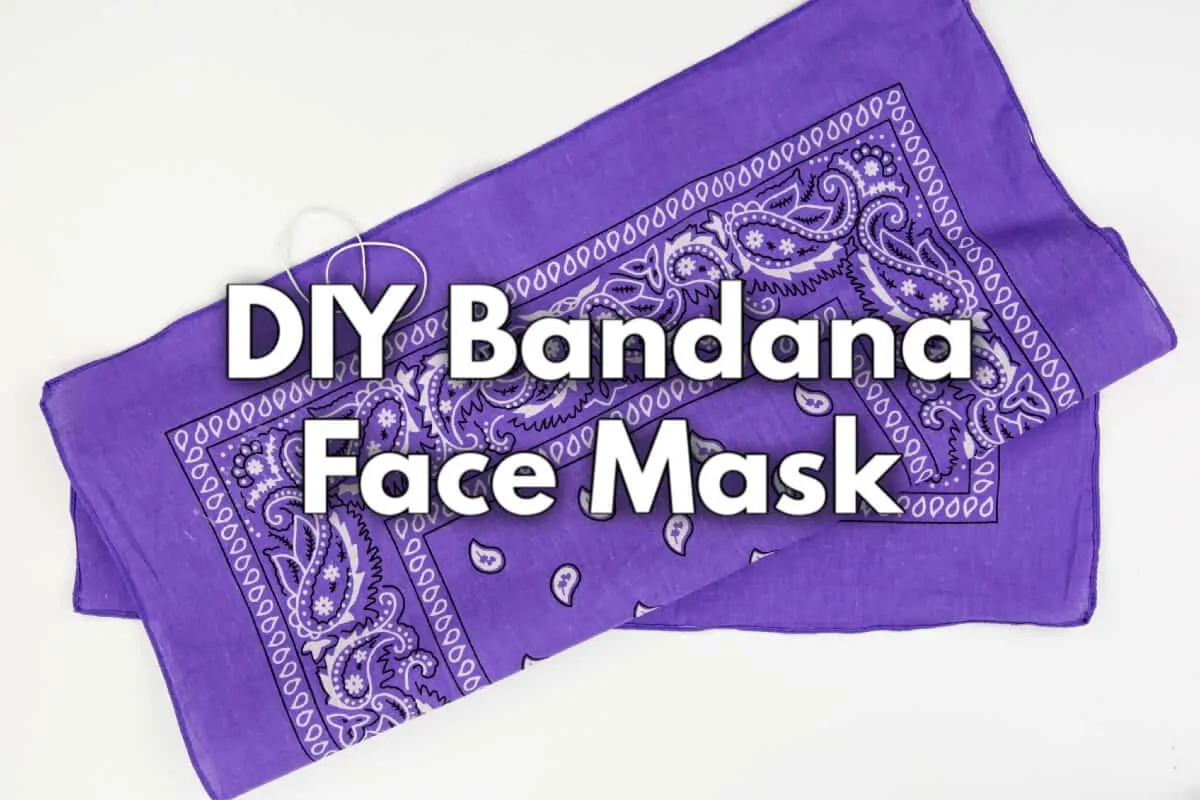 The CDC, Canada's Chief Public Health Officer as well as other government officials across the world agree that we are all safer if people wear face masks when out in public.
Since it is crucial that medical supplies are reserved for frontline healthcare workers, the general public must use cloth masks or other DIY face masks.
There are many different options for homemade face coverings.
The Easiest DIY No-Sew Face Mask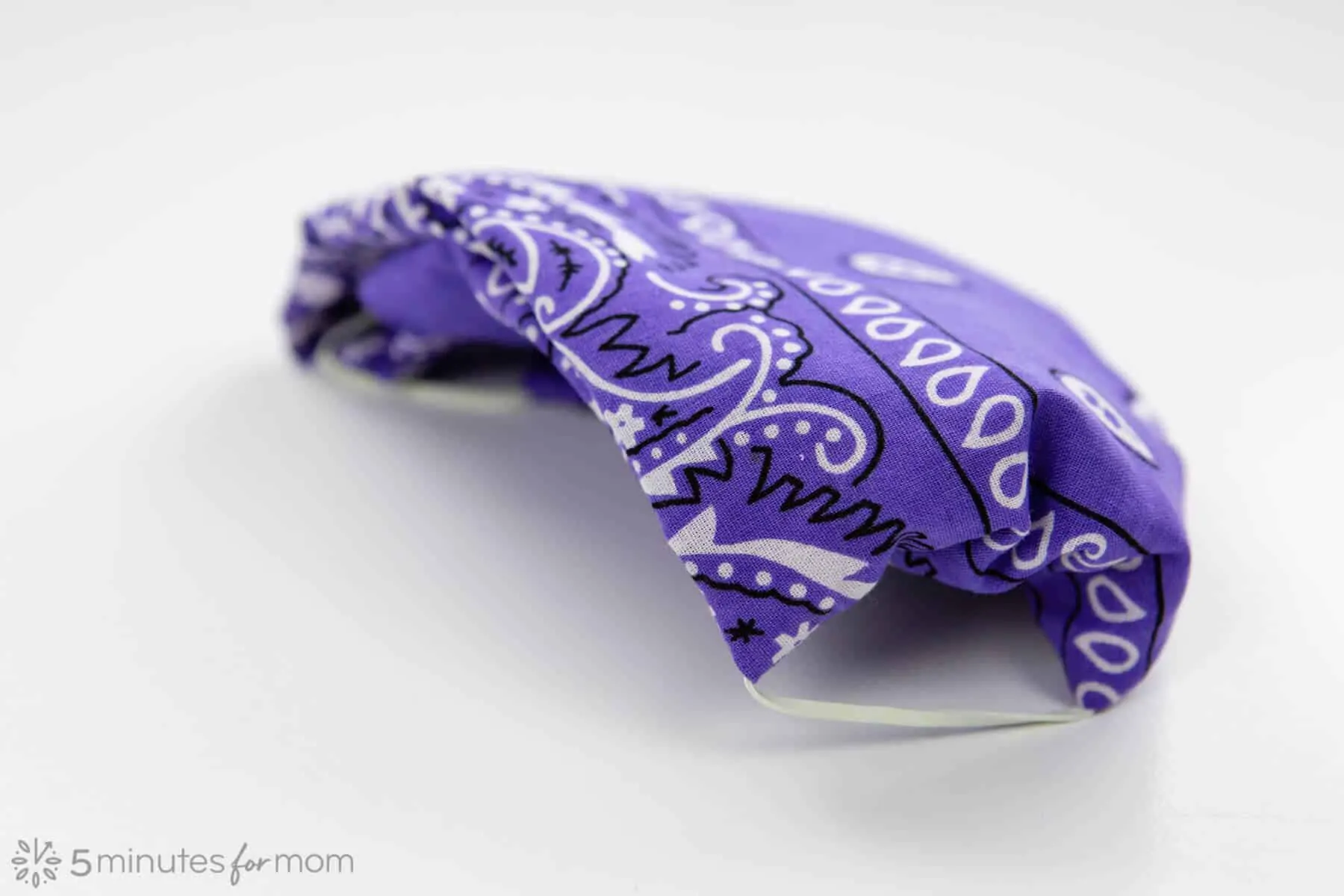 If you need a mask immediately and you have limited supplies, this instant face mask tutorial has you covered!
All the supplies you need are two elastic bands, regular rubber bands or hair ties will work, and a bandana or large piece of fabric from an old dress shirt or t-shirt.
If you don't have hairbands or elastic bands, or you want a softer alternative to wrap around your ears, you can cut sections of a tube sock to make soft, knit "elastic" bands.
If you are cutting your fabric from a shirt, cut a piece around 18″ x 18″ The size does not need to be exact at all.
Here is a one minute video to show you how to make a DIY Bandana Mask:
How to Make a DIY Bandana Face Mask Step by Step Instructions
Step 1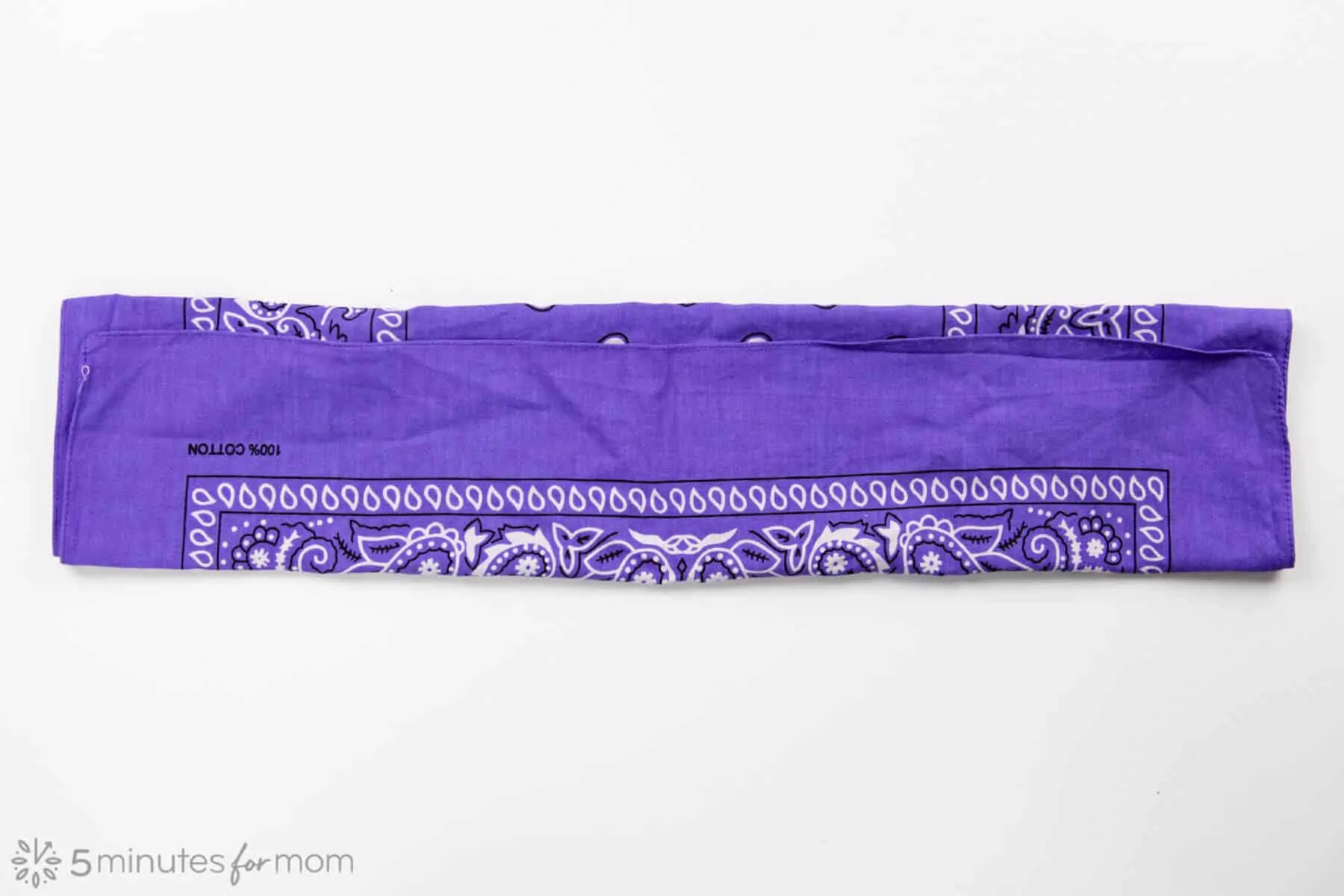 Open and lay your bandana or fabric on a flat surface. Then fold bandana in large folds, approximately five or six inches deep.
Step 2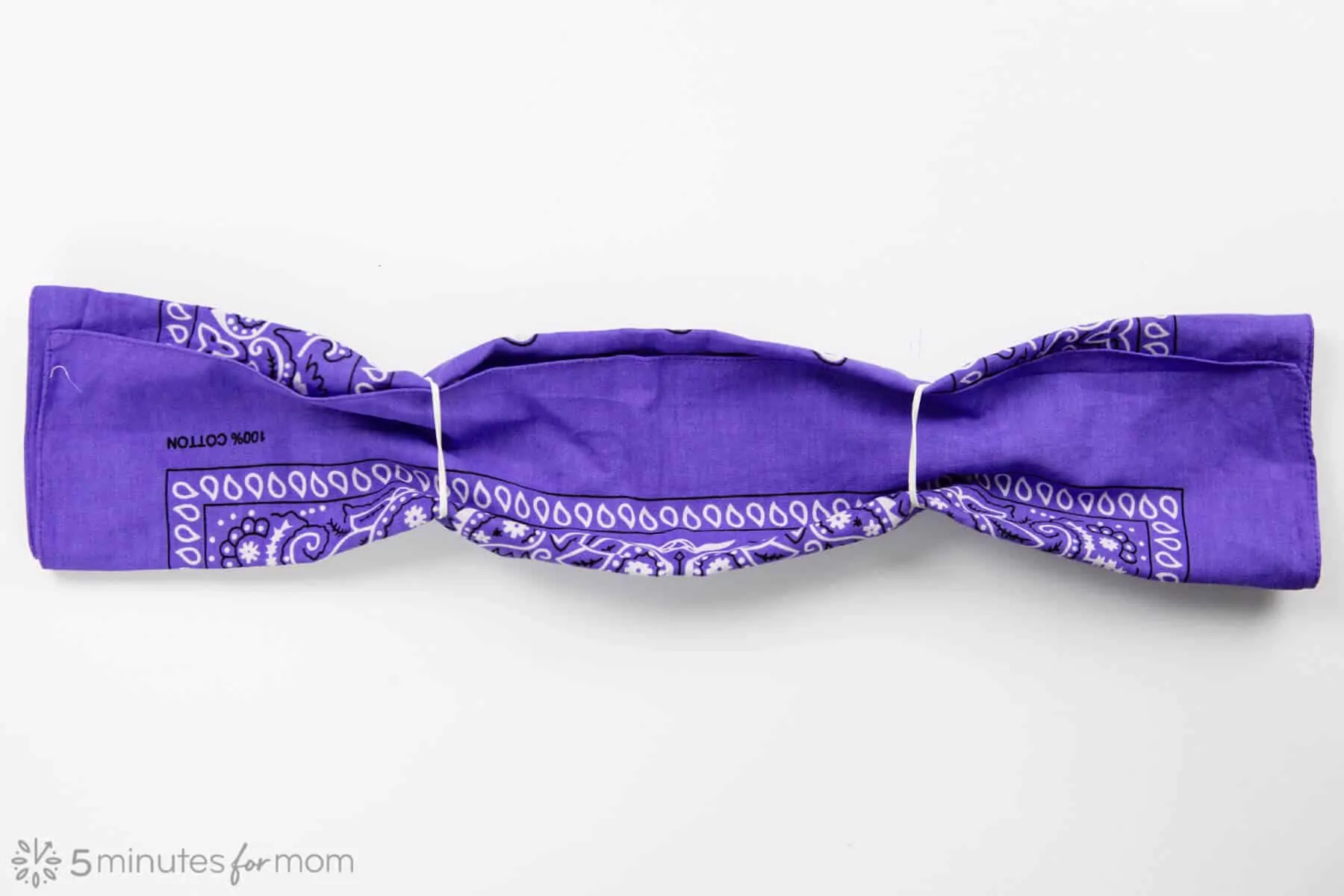 Place elastic bands on each end of folded bandana, with about an eight-inch space in the center, between the bands,
Step 3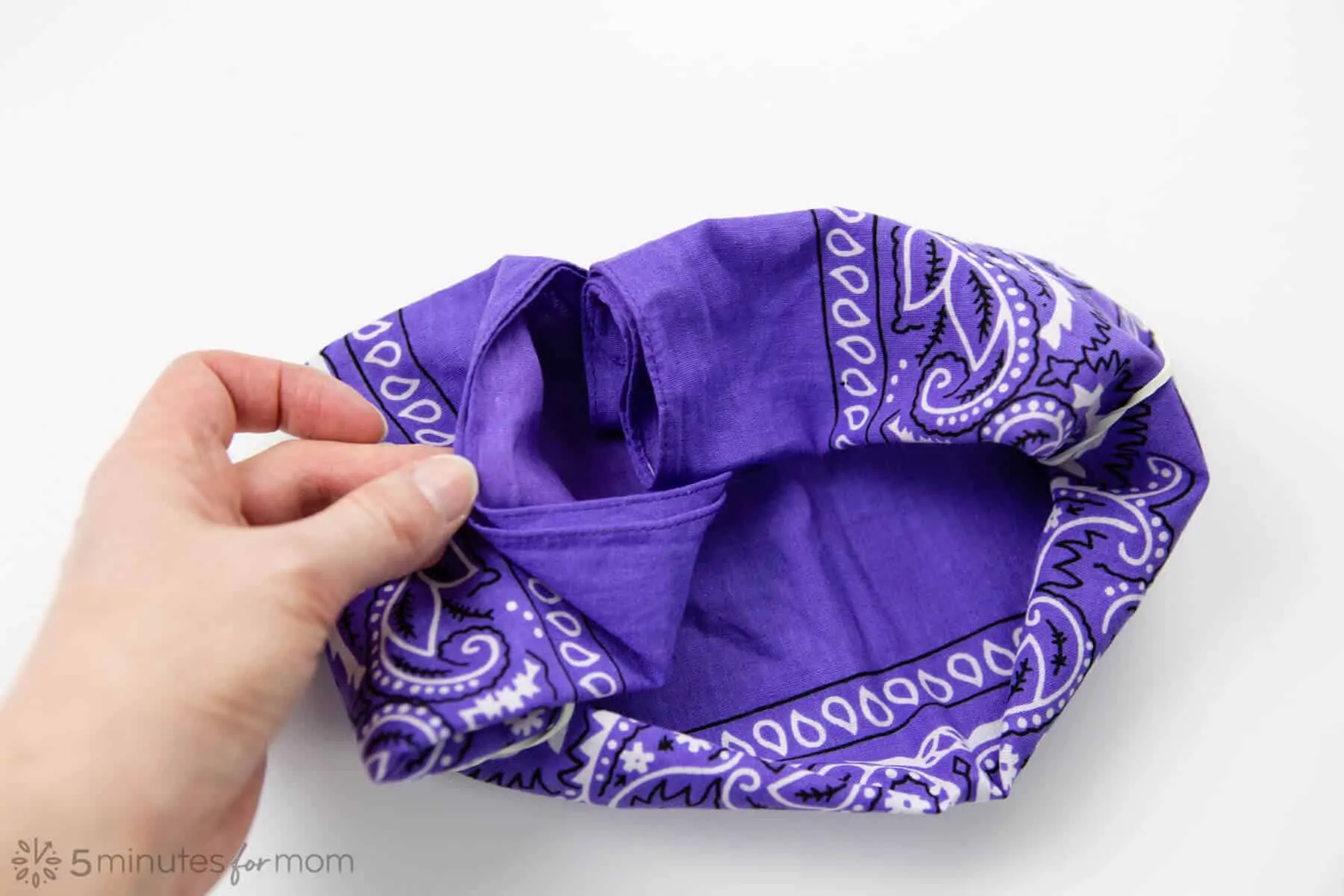 Turn ends in towards the center of the folded bandana and then place one end into the other, pocketing one end into the folds of the other.
Step 4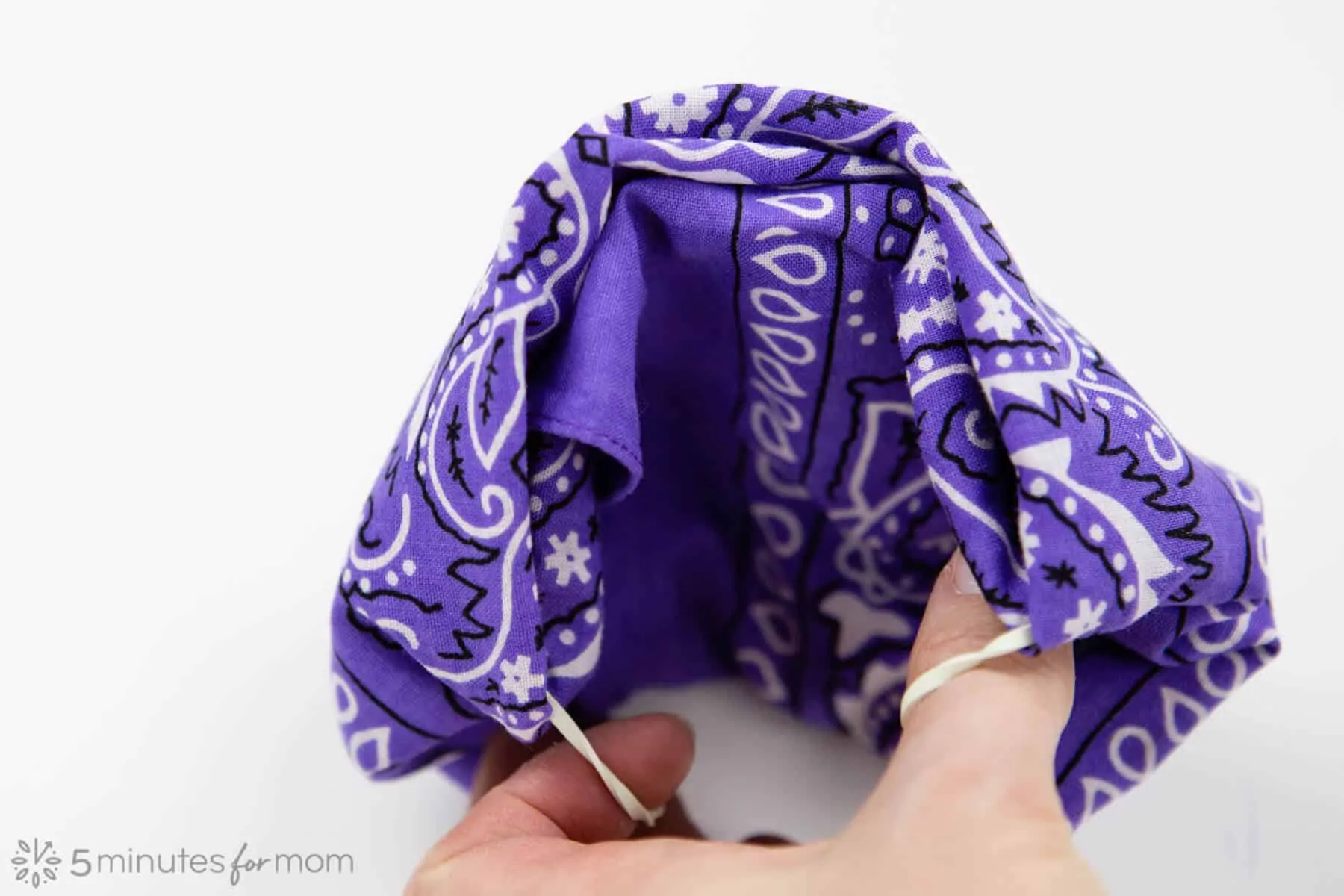 Position elastic bands at the edges so they can wrap around your ears and hold the mask in place.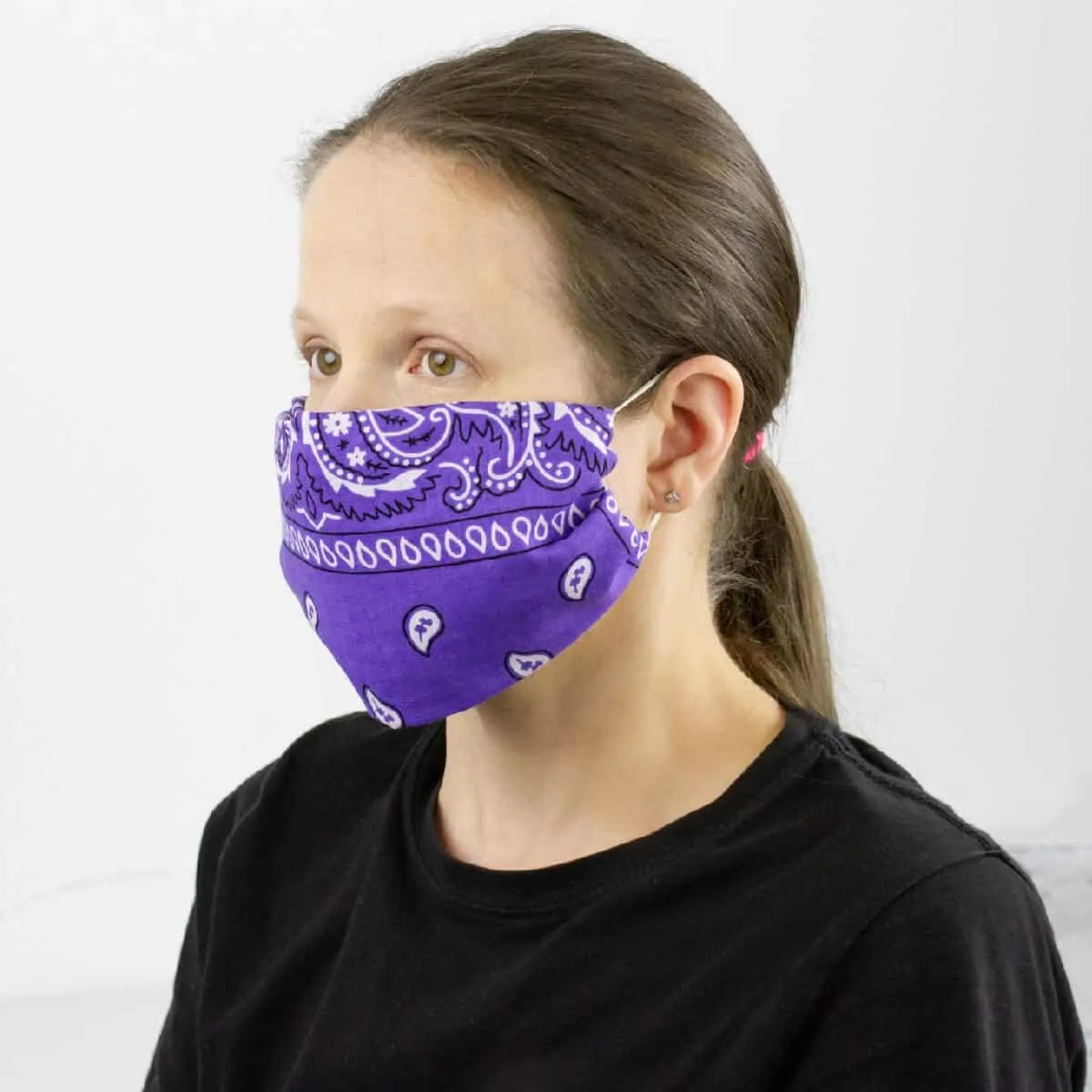 If You Can Sew, Make This DIY Face Mask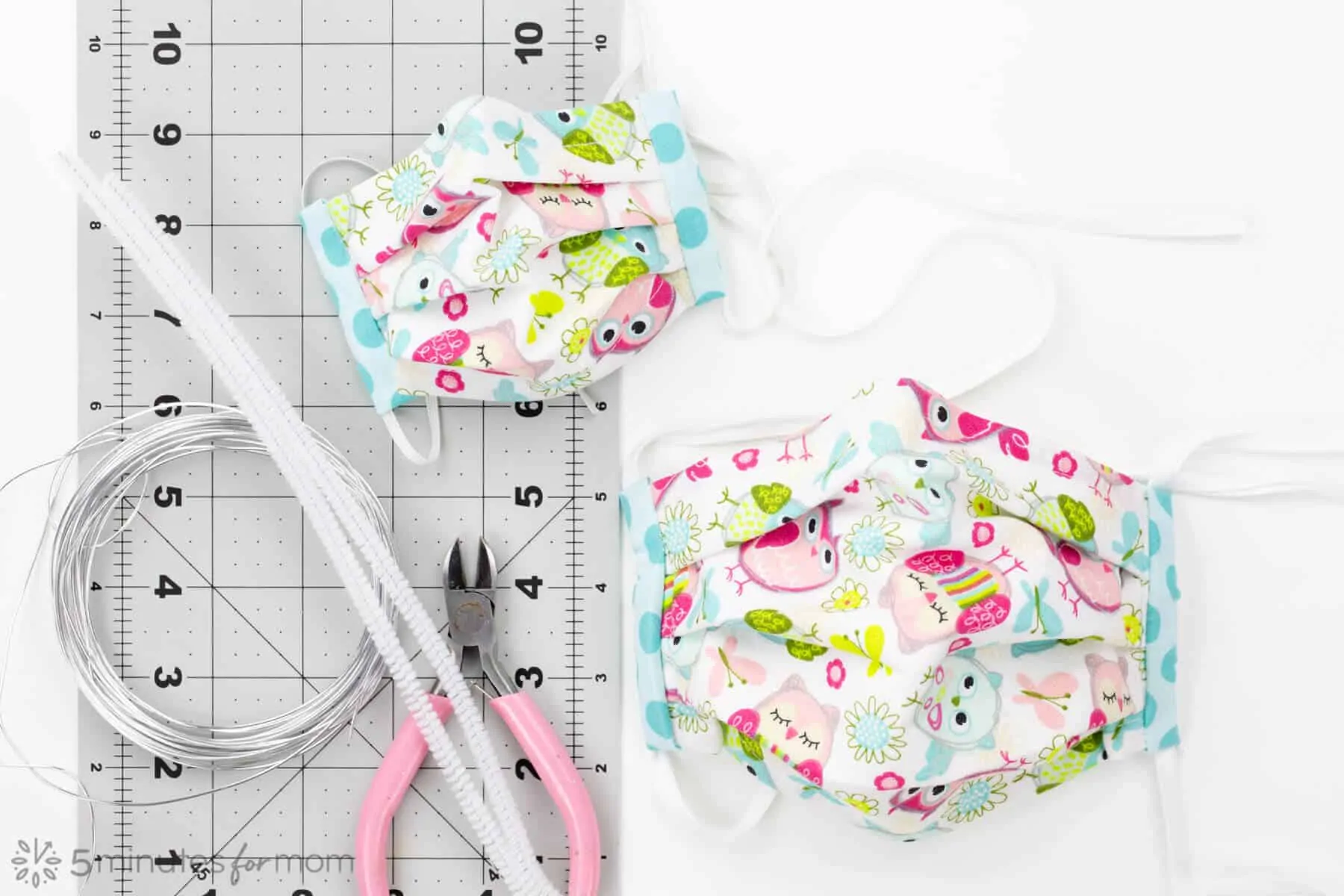 If you sew, we have a comprehensive DIY Cloth Face Mask Tutorial which includes a free downloadable face mask pattern and instructions. Hopefully, all you sewists out there will be able to sew masks for family, friends, and those in need.
If you want a mask without pleats, download our latest and most popular fitted face mask pattern.
Sewing one of these masks, in just the right size, is the best way to get a tight fitting cloth mask.
For those who don't sew but want to have a high quality, washable cloth face mask, there are many sewists, like myself, who are sewing extra masks for others.
You can reach out on social media to local sewists or look on Etsy to find sewists who are selling their handmade masks. Buying masks from home sewists is a wonderful way to support fellow moms so they can earn some extra grocery money, as well as to cover the costs of the fabric and supplies for the masks they are making to donate to the frontline workers.