This post may contain affiliate links. Read my disclosure policy here.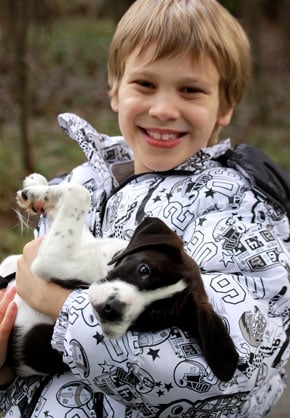 Jackson with his new puppy, A.J.
On Monday, we adopted 11 week old A.J. from a rescue. He is a cross between a Cavelier King Charles Spaniel and a Beagle, often called a Beaglier.
We are all completely in love and eight year old Jackson is a dedicated new puppy owner, tending to all of A.J.s needs. Jackson is doing a fantastic job!

Thrill your kids this Christmas!
Written by Janice, co-founder of 5 Minutes for Mom
You get our feed right?
Have you checked out our stores? Pedal Cars and Retro and a A Rocking Horse to Love.