This post may contain affiliate links. Read my disclosure policy here.
Iced coffee is the perfect refresher on a hot afternoon. But you don't have to run to a coffee shop, keep reading to find out how to make homemade iced coffee including 20 delicious iced coffee recipes.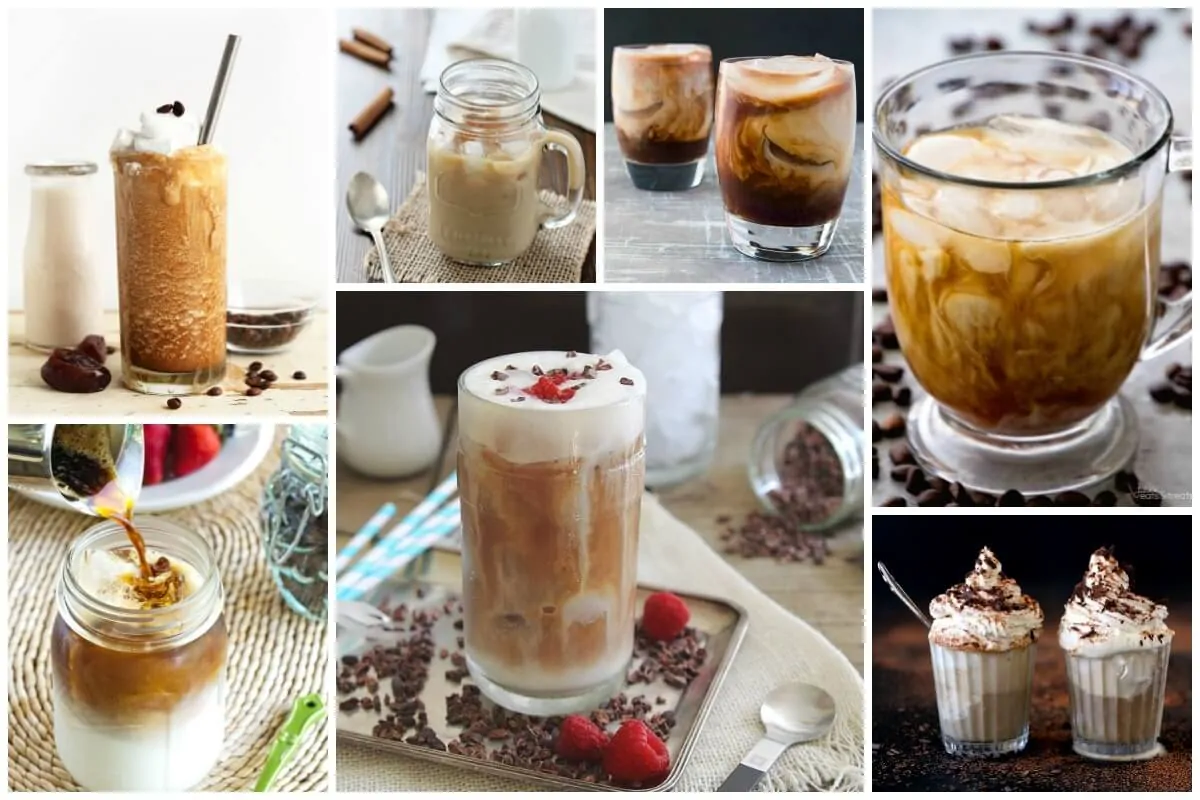 Turn your coffee break into an oasis of icy, creamy sweetness combined with spicy toasty goodness. Be your own barista as you try out these iced coffee recipes. You can keep it healthy with traditional vanilla and caramel flavors or go all out and keep it just this side of a coffee dessert.
Do you start every morning with coffee? How about lunch, afternoon break, dinner, after dinner… how many coffees do you like to drink in a day.
I usually have a coffee with my breakfast and my lunch. And I confess to sometimes even indulging in a few chocolate covered coffee beans if I need an extra boost of caffeine in the afternoon.
Since I work at home, I make most of my coffee myself… which definitely saves money. And I use a moka pot to make espresso at home on the stove in a few minutes.
But sometimes it can be nice to have an extra fancy coffee instead of my usual brew.
In the hot summer, I especially love having iced coffee. It's amazing how refreshing a cold coffee can be when it's hot outside. But I do make iced coffee recipes all year round.
Incredible Iced Coffee Recipes
To help you cool down and add a little variety to your routine, replace your hot brewed coffee with a delicious frothy, cold, caffeinated confection from one of these iced coffee recipes.
From Frappuccinos to iced lattes, from mocha to cinnamon, here are 20 awesome frozen and iced coffee recipes that are perfect for an invigorating treat, any time of day.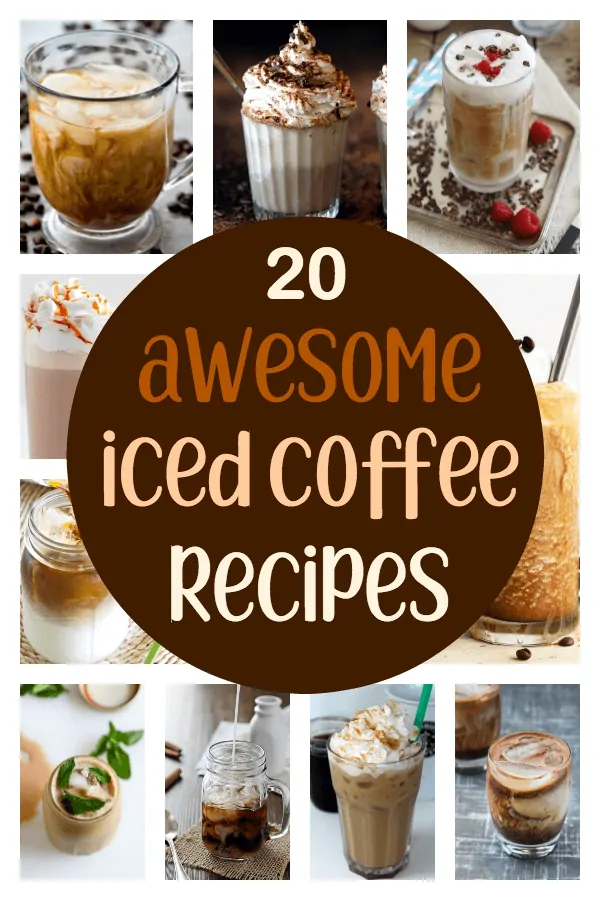 How to Make Homemade Iced Coffee – 20 Refreshing Recipes
I hope you enjoy all these tasty recipes. I think my personal favorites are #8 and #14.
More Coffee Love
How To Use A Moka Pot – If you lived in Italy, you'd have one of these little coffee pots on your stove.
But if you live in the US or Canada, you may have no idea what this cute Italian coffee maker can do for you.
Find out what you're missing…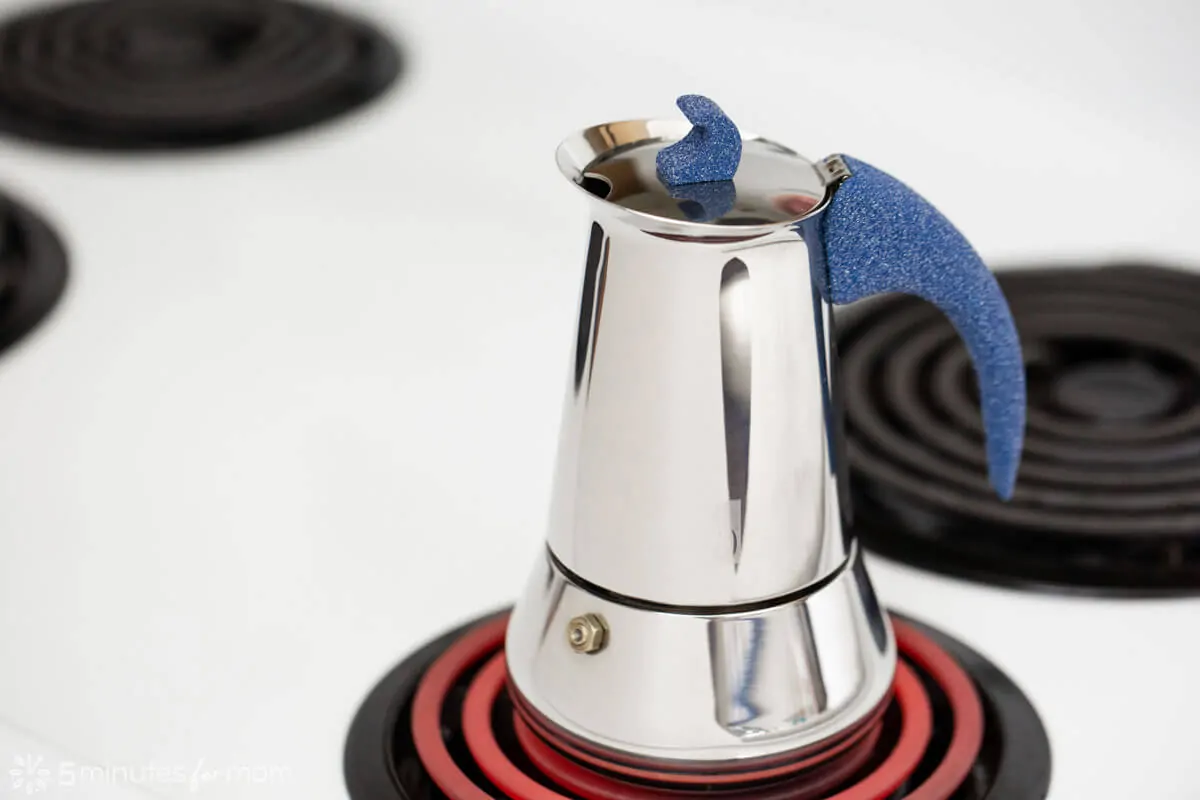 Here's to your coffee break… cheers!
Written by Susan Carraretto, co-founder of 5 Minutes for Mom
Talk with me: @5minutesformom and Facebook.com/5minutesformom
Pin with me at pinterest.com/5minutesformom