This post may contain affiliate links. Read my disclosure policy here.
Are you looking for fun math games for your kids? Browsing through the app store looking for suggestions for math apps can be overwhelming. I love it when I get ideas from friends on what to try. So when the makers of an app called Zap Zap Math asked me to review it, I agreed to take a look and share my thoughts with you. This post is sponsored, so extra thanks for reading and sharing.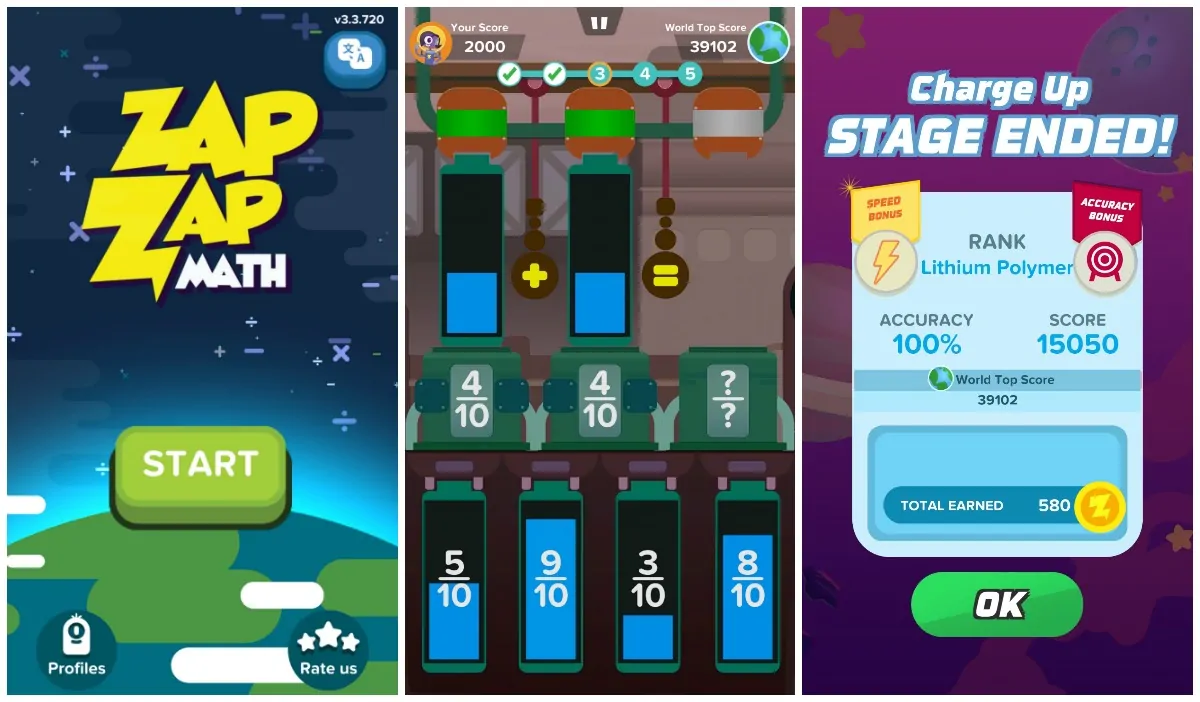 Getting kids to practise their math skills can be a challenge!
One of the easiest ways to get your children building their math skills is to give them fun math games to play. While playing classic board games is always great, you can now also find quality games on apps. A fun new app that your kids can play this summer is called Zap Zap Math and it's great for ages 5 to 11.
Zap Zap Math is a gamified mathematical ecosystem designed for children in Kindergarten to Grade 6 to master mathematical concepts through a series of fun-filled games.
Zap Zap Math is free to download and comes with analytics for parents and teachers to keep track of their kids' learning outcomes.

You can upgrade to the premium version for more exclusive games. You just tap on the "Upgrade to Premium" button in the app.
It's a game-based learning platform with over 150 games covering over 180 mathematical subtopics.
Each math topic is divided into 4 Skill Areas: Training, Accuracy, Speed and Mission. Players progress through games with increasing levels of difficulty, training critical thinking, logic and problem solving skills.
You can select between grade levels from Kindergarten through Grade 6.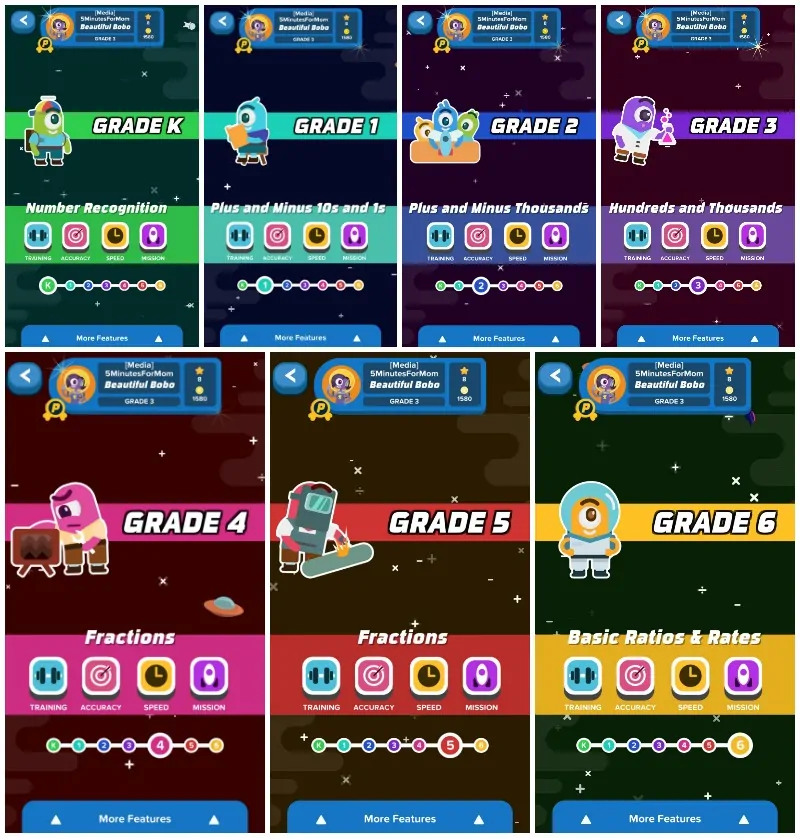 Since every child learns at different rates, the app is self-paced and uses adaptive learning to increase your child's confidence.
You'll want to know how much time your child is spending practising math and how they are progressing, so you can track each child's individual performance through the online reporting system called the Web Dashboard. This helps you find which areas that your child they may need extra support.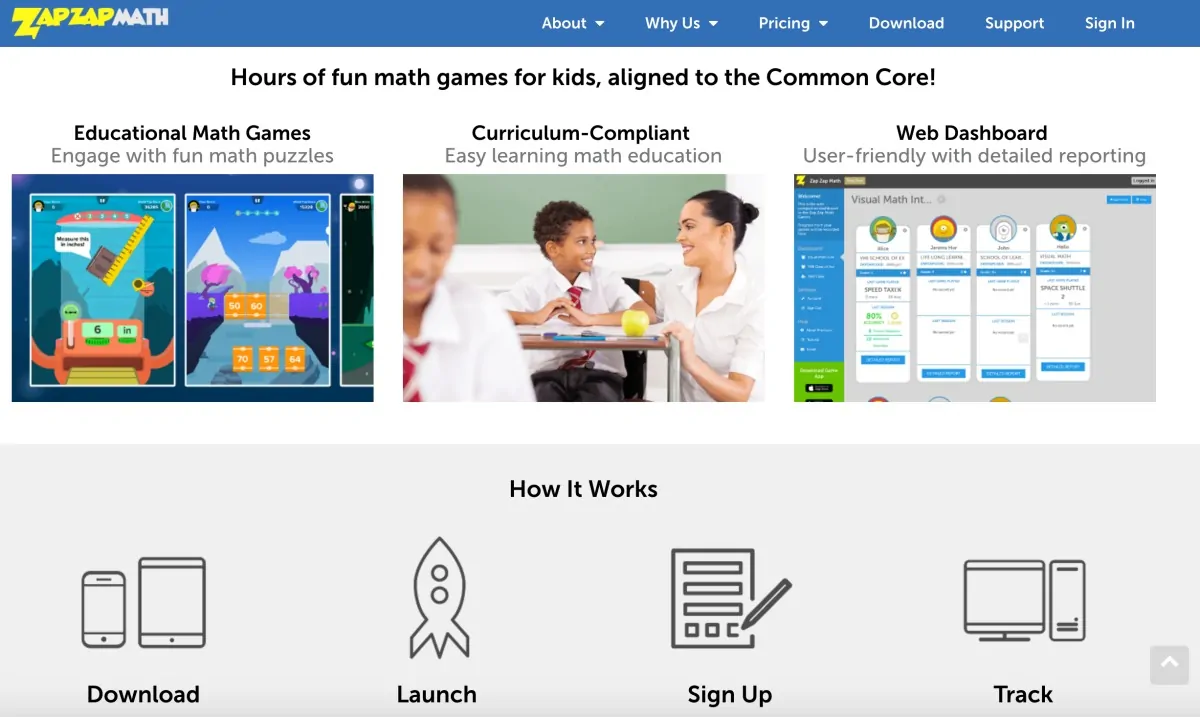 Topics Covered By Zap Zap Math
The app complies to international standards and covers a comprehensive range of math topics including:
Addition
Subtraction
Fractions
Ratios
Multiplication
Geometry
Coordinates
Measurements
Angles
Time
Find out more at zapzapmath.com
Pin it for Later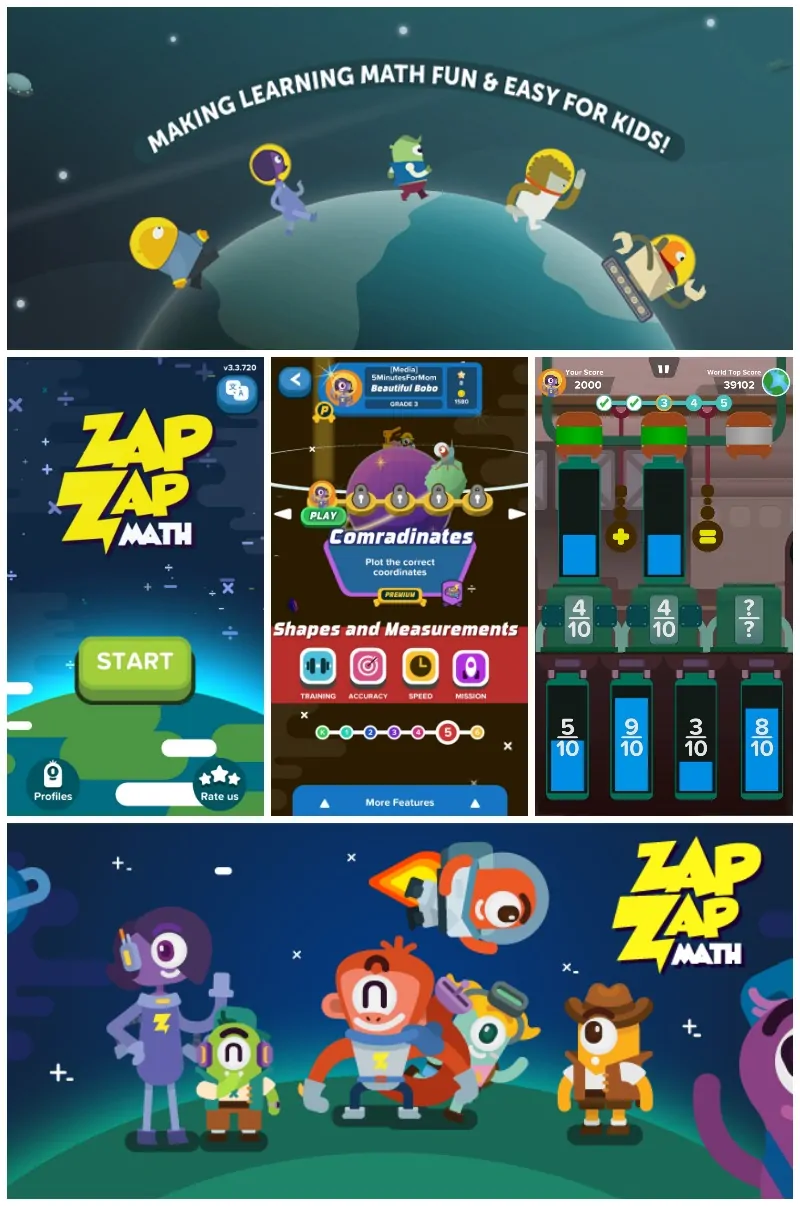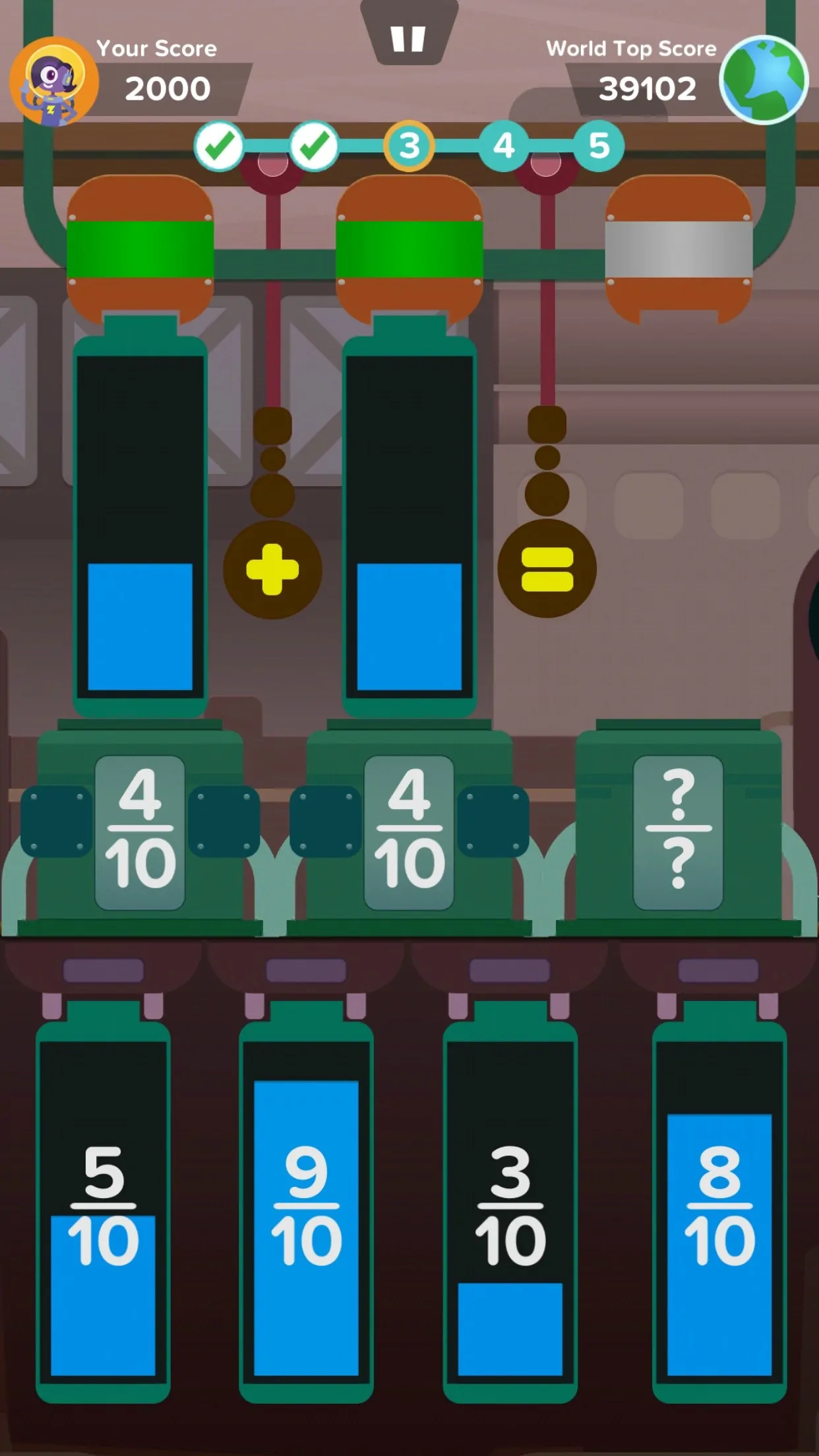 Disclosure: This post is sponsored, so extra thanks for reading and sharing.
Written by Susan Carraretto, co-founder of 5 Minutes for Mom
Talk with me: @5minutesformom and Facebook.com/5minutesformom
Pin with me at pinterest.com/5minutesformom
More Ways To Help Your Kids Learn Math…
A Math App to Help You Help Your Kids with Their Math Homework
Helping your kids with their math homework can sometimes be tricky. If you forget how to solve a certain type of math problem, you can use the Photomath app to refresh your memory.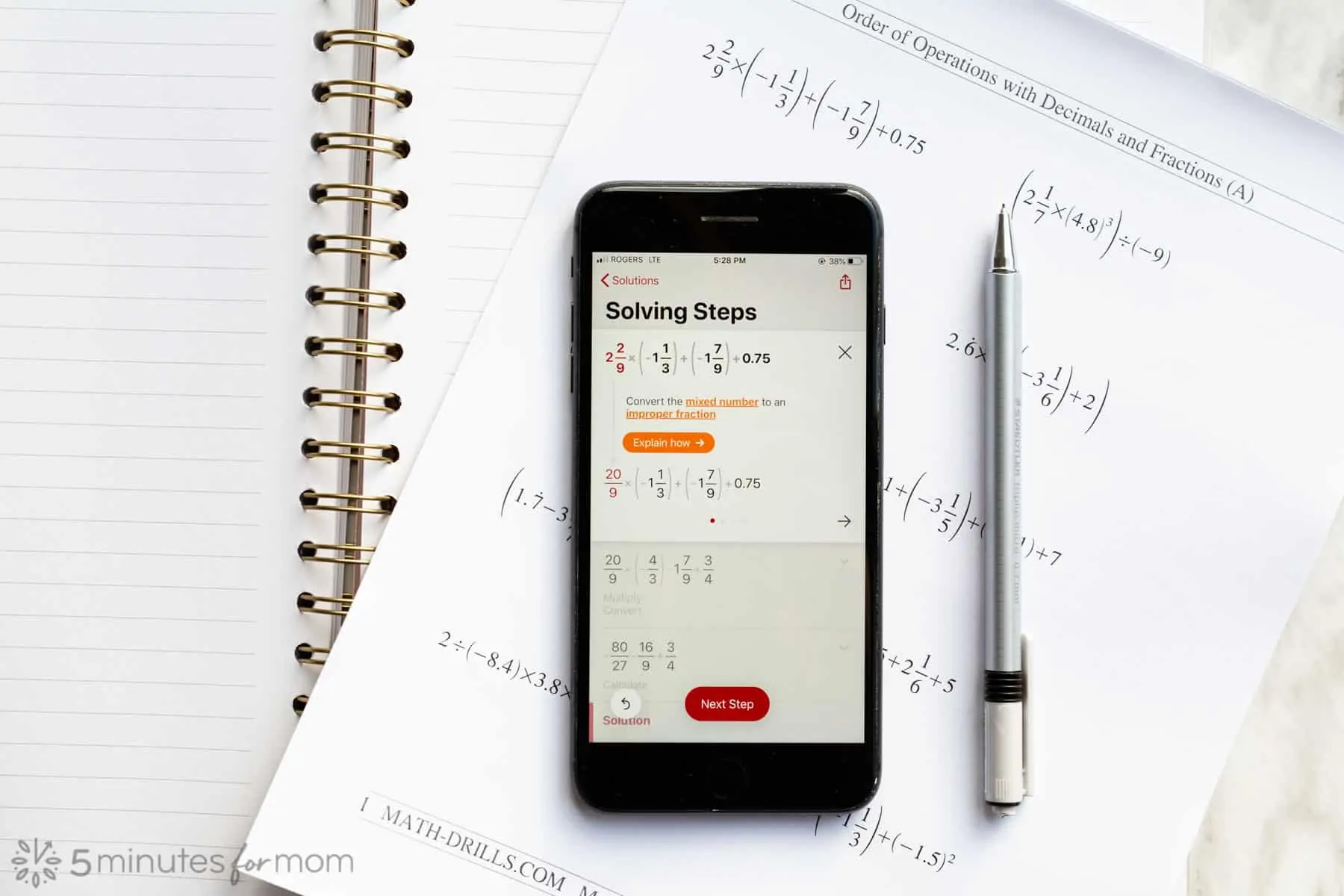 Teach Your Kids Better Study Habits
One of the most important study skills is how to take notes from a textbook. Help your kids learn how to study from a textbook with these strategies.