This post may contain affiliate links. Read my disclosure policy here.
Mother's Day is such a special time for moms to relax and enjoy some special pampering. Whether you're looking for gift ideas for your own mother, or you want some ideas to hint at (or strongly suggest) to your own spouse and kids, we've got you covered.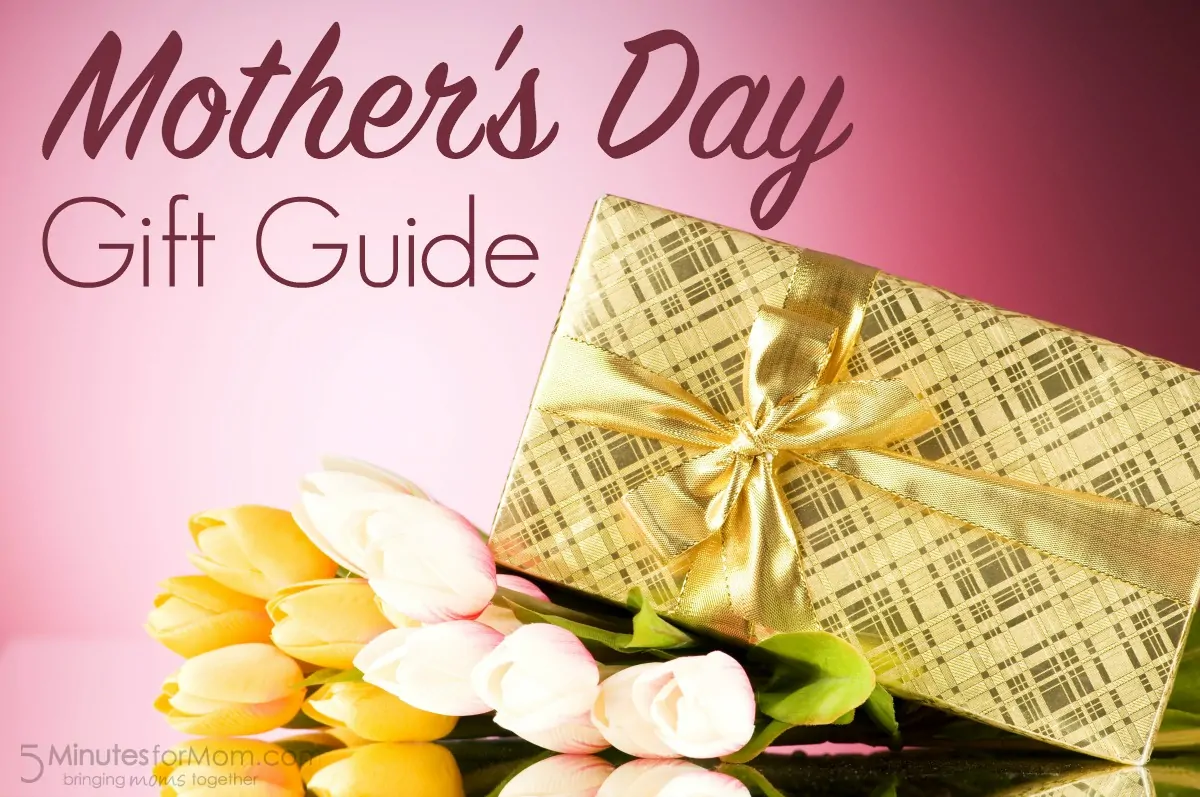 We have selected a collection of inspiring and unique Mother's Day gift ideas. There's something here for every mom for Mother's Day. We've included some items from our sponsors and affiliates, but all our choices and opinions are our own.
Treat the moms in your life with these unique gift ideas for women on Mother's Day…
Cricut For Crafting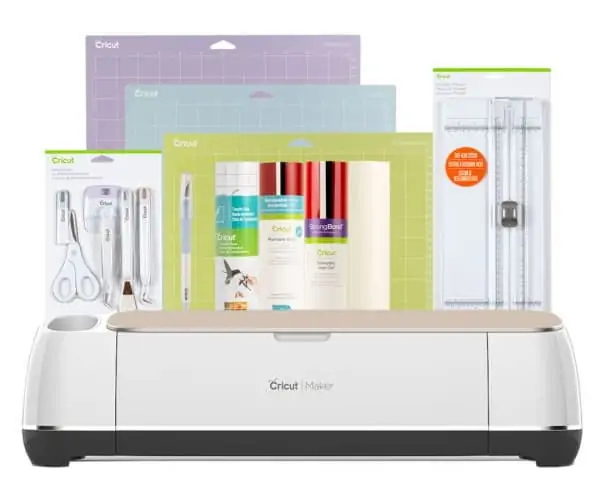 For moms who love to craft, the best gift is a Cricut Maker or a Cricut Explore!
Or if she already has one, stock her up with more Cricut crafting supplies.
Perhaps you should treat yourself to a Cricut. Every crafty mom deserves one of these fabulous cutting machines and have a truly Merry Christmas.

Cozy Scarf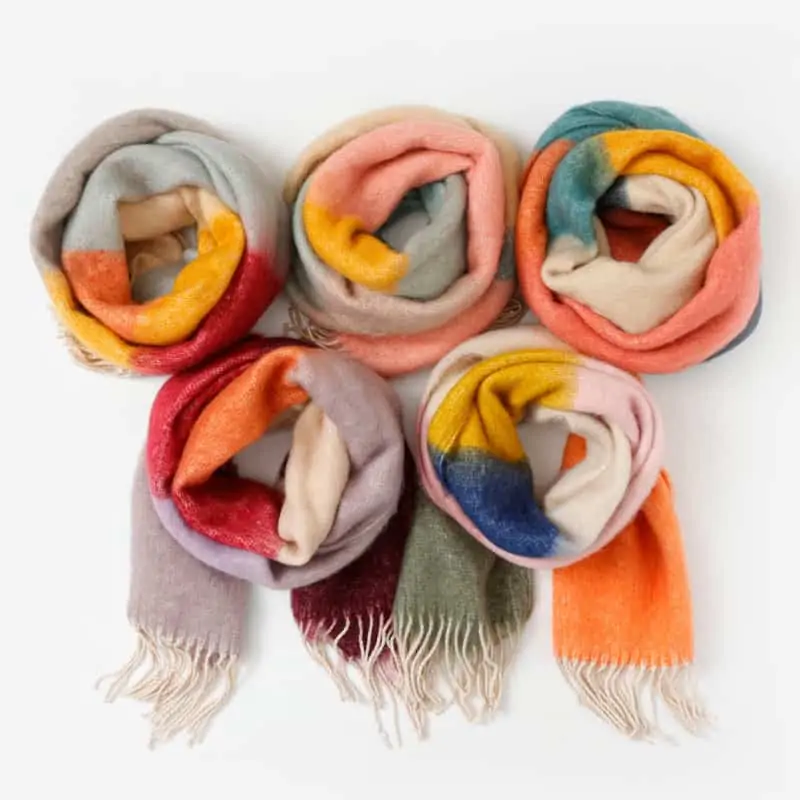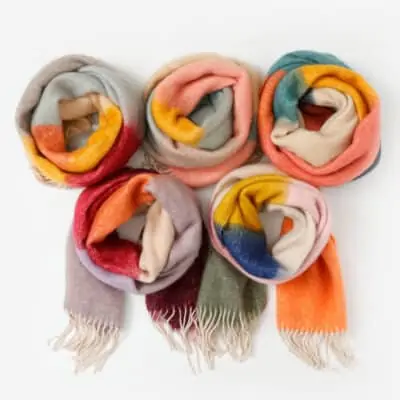 A wonderful mothers day gift is a beautiful scarf.
Every woman can always use a new scarf added to her wardrobe.
We love these large soft plaid blanket scarves with fringe edging. They are so practical for winter weather and also dress up a dull outfit wherever you're headed whether it's to work or out on errands.
Also check out their LAST CHANCE Clearance Sale – Gifts starting at $5.
Tuck Mommy In With A Nice Book Read By Her Children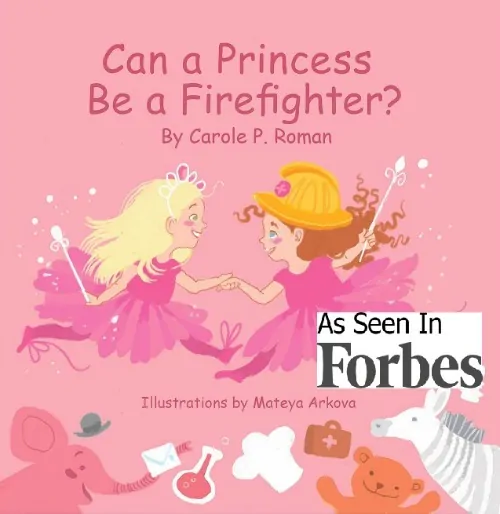 As a mother, one of the best gifts is reading with your children… and especially when your children read (or do their best attempt to read) a sweet story to you.
When my girls were little, a family friend helped them pick out a children's story book to purchase for Mother's Day. With her help, they both practised reading the book aloud and on Mother's Day, their special gift was reading the book to me.
It was such a wonderful gift and they were so proud of themselves.
A couple of great books for this gift idea are Rocket-Bye or Can a Princess be a Firefighter by Carol P. Roman. They come in hardcover as well as paperback.
WhoaBand – Clever Car Accessory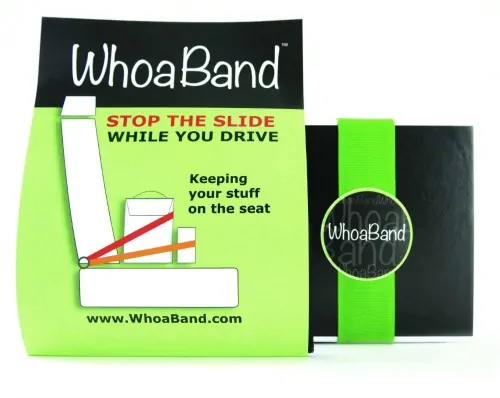 Mother's Day gifts don't have to be expensive to impress.
The WhoaBand is a clever gift idea that's perfect to add to a larger gift box or give on it's own, if your family likes to keep gifts low cost.
This unique, easy-to-use car accessory stops your stuff from sliding onto the floor. It's designed with dual elastic straps to gently hold items on your passenger seat.
It takes just one second to secure all your items. It keeps all your belongings on the seat in convenient reach and allows you to concentrate on driving, no sliding distractions.
Yoga Time Together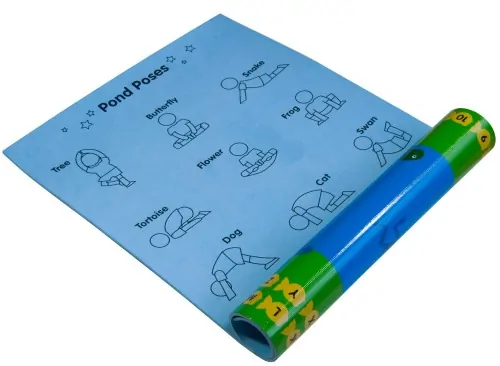 I love when my little girls do yoga poses with me.
Teach My Yoga Mat Set ~ Fish & Learn is the world's first educational yoga mat!
While this gift may seem like a gift for her kids, moms will LOVE spending time relaxing with her children as they learn yoga.
As a mom, when my kids are learning, I'm happy. So this fun yoga mat will keep moms happy while it encourages active learning for her children.
The Teach My Yoga Mat Set is available online at Teachmy.com, Walmart.com, Target.com, Amazon.com and more.
Philips Sonicare DiamondClean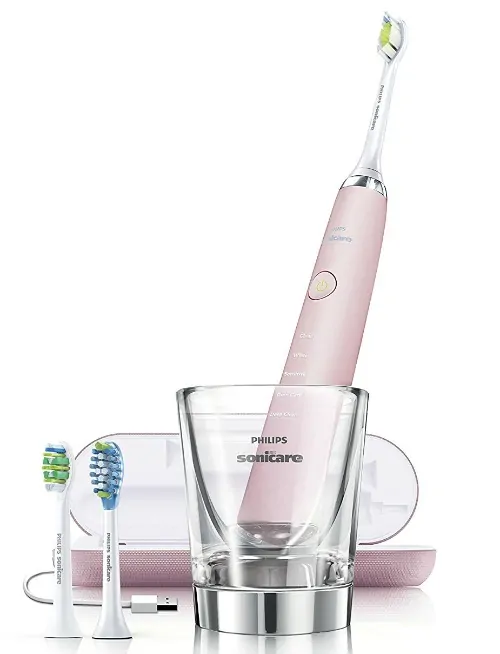 Pamper her teeth with a fancy new toothbrush!
Many moms won't splurge on top quality items for themselves… even when it's good for them.
So Mother's Day is a perfect time to get moms a high quality (and pretty) Philips Sonicare DiamondClean. It's advanced technology removes 10X more plaque than a manual toothbrush, whitens teeth and improves gum health.
The Sonicare DiamondClean comes in a variety of beautiful colours including rose gold, amethyst and pink.
Find it at amazon.ca and amazon.com.
Stylish Tote Bag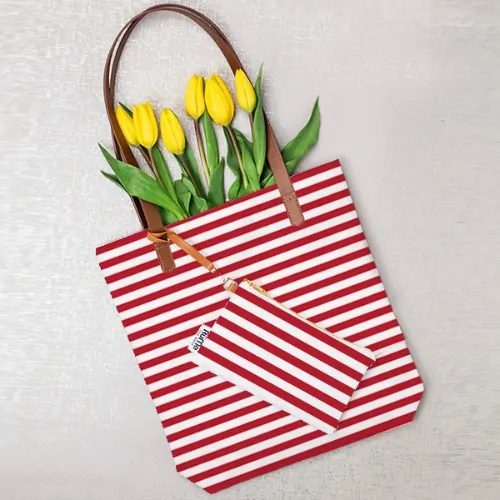 A pretty new tote bag is a lovely gift for a busy, on-the-go mom. The Kennedy Tote from the travel and accessory company called RuMe looks fantastic and comes in unique, colorful patterns that stand out from the crowd.
You can get this bundle that includes a Phone Clutch and Kennedy Tote. The Phone Clutch is the perfect blend of sophistication and functionality. Inner pockets keep credit cards, cash, receipts, and other essentials.
Personalized Bulletin Board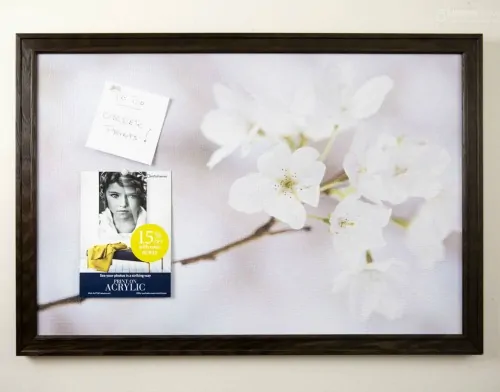 Moms will love these new customizable bulletin boards made with high-quality, durable canvas instead of cork board.
We love these beautiful bulletin boards! Instead of boring brown cork, you can pin your important notes on something fun and funky — something that expresses your personal style.
You can upload your own image or design or you can choose from hundreds of their designs. Once you decide on your design, you can select what size and choose a frame that works for your design and your space.
Use coupon code 5Min4Mom for 20% off any order on Art to Frames (not just bulletin boards).
Beats Wireless Headphones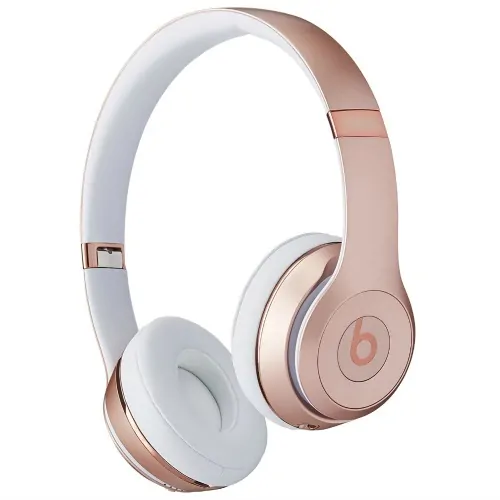 Aren't these rose gold headphones stunning?
I would love to have them. And I think almost any mom would.
Wireless headphones are a must for anyone these days… and moms deserve the best.
These have up to 40 hours of battery life and are adjustable fit with comfort-cushioned ear cups. You can take phone calls, control your music and activate Siri with the multifunction on-ear controls.

The Fringe Hours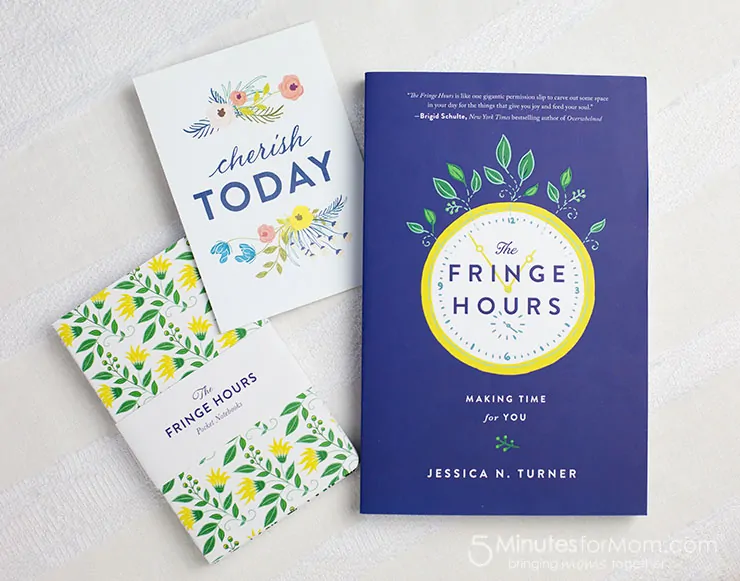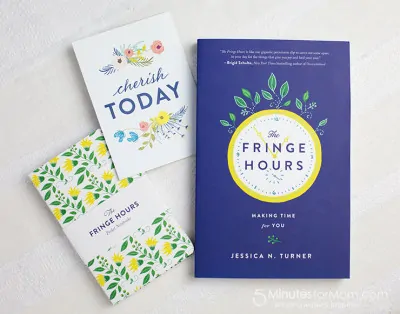 If you have a woman on your list that is always go go go, never saying no to take some time to herself, this book is for her.
In The Fringe Hours, Jessica Turner shares her secrets for taking time to pamper yourself in whatever way fills you up. As moms we are all constantly filling others needs and often never taking some much needed time to ourselves.
Give a woman permission to take time for herself! Give her this book!
Knitting Kit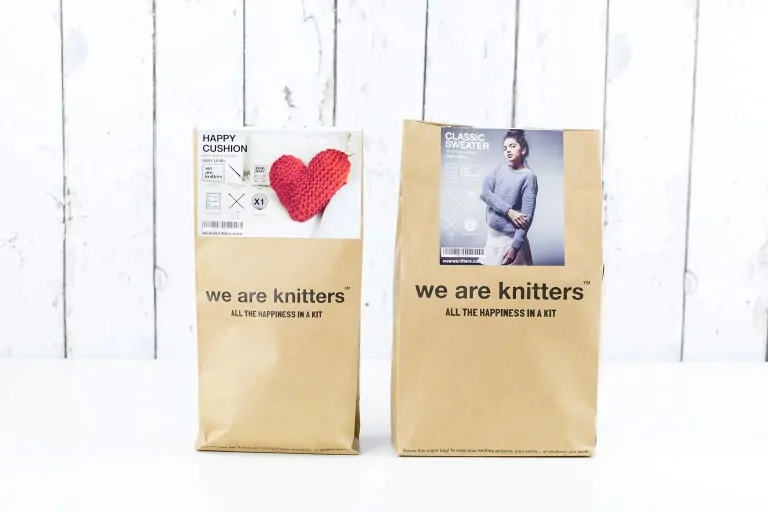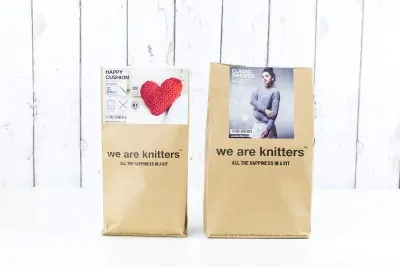 We Are Knitters packs up 100% Peruvian wool and 100% Pima cotton yarn balls, smooth wooden needles, and easy to follow patterns in a kit.
A perfect gift for the experienced or beginner knitter on your list. The yarns come in gorgeous colors and you can choose from a wide variety of kits.
If the patterns aren't enough they also have video tutorials you can watch.

Philips Airfryer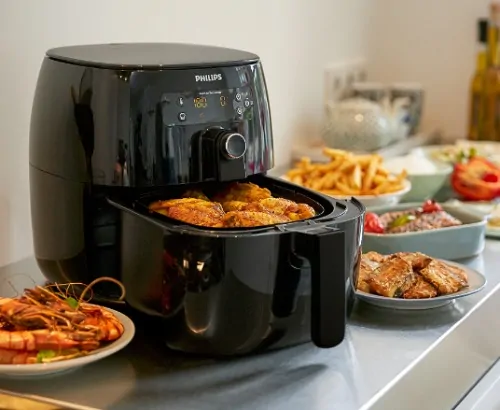 We love our Philips Airfryer! We reviewed one last year and Janice made these delicious recipes… Airfryer French Toast Sticks and Airfryer Apple Pie Filo Pastries.
But now the Next Generation Philips Airfryer, is 20% smaller but has the same internal capacity, so it's a perfect fit for your kitchen counter top.
Using new, unique TurboStar technology that helps to evenly distribute heat throughout the cooking chamber, the Philips Airfryer fries, bakes, roasts and grills with little to no oil, making it a perfect solution for fast, tasty and healthy meals and snacks.
Any mom would love to receive a Philips Airfryer for Mother's Day.
Lucid Audio Bluetooth HearBand™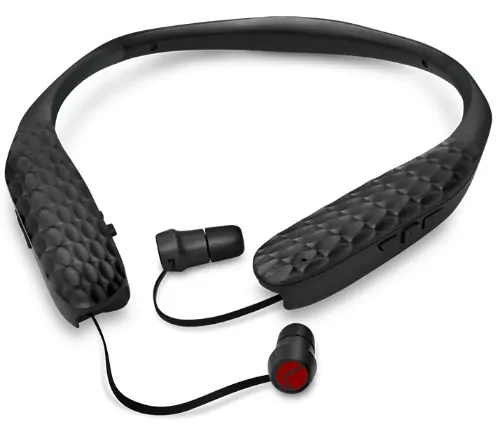 Give mom what she REALLY wants… a volume knob for her life. Seriously, the Lucid Audio HearBand™ allow moms to control sounds from their phone calls, music, phones, or videos while simultaneously controlling how much they hear of the world around them.
Lucid Audio has created a family of personal sound amplification products (PSAP's) that range from infant and child protective HearMuffs—to soothe the little ones or perhaps block out the occasional comment or songs you don't want them to hear—to AMPED Bluetooth devices like the Hearing Headphones and HearBands to the Enrich PSAP, an affordable over-the-counter hearing device you can pick up/order for your mom or mother in law so you can have the peace of mind knowing she can safely watch (and hear) your kids.
Baci Perugina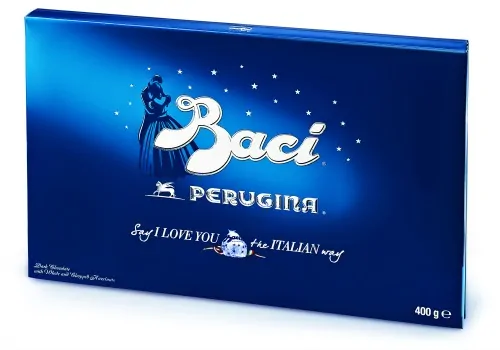 Mother's Day is not complete without chocolate! Every mom deserves some delicious chocolate treats to celebrate her special day.
Give your Mom the gift of love with Baci Perugina this Mother's Day? The individual chocolate – un bacio – directly translates to 'a kiss'.
The perfect combination of a decadent dark and a creamy milk chocolate, with a chopped-hazelnut filling and crowned with a crunchy whole hazelnut, Baci Perugina is made with only eight top quality natural ingredients. It also has no preservatives, artificial flavours, sweeteners or hydrogenated fats.
Share With Your Friends
We'd love, love, love a tweet or a pin… Thanks so much! 🙂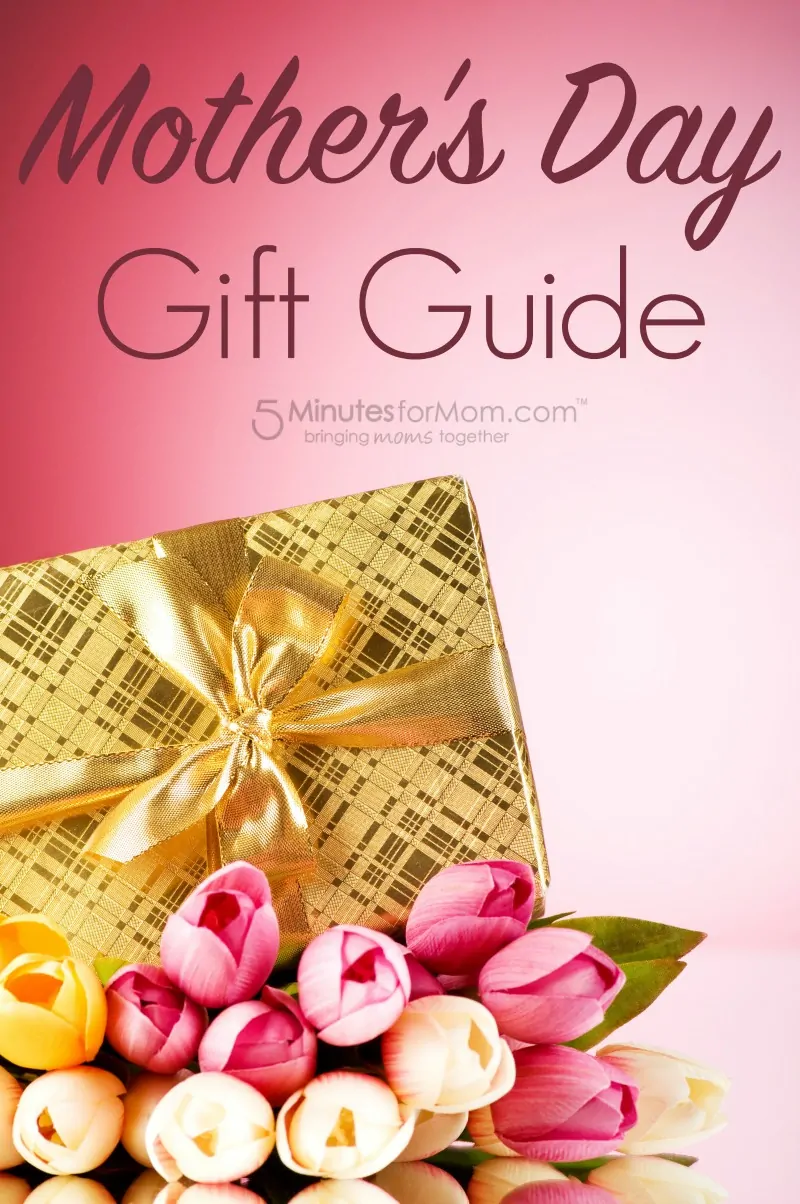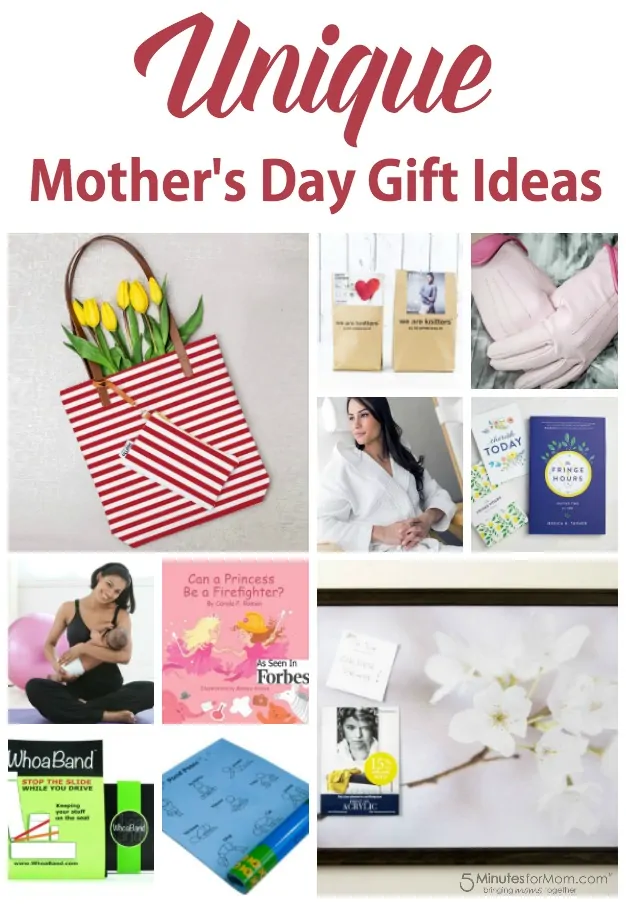 Written by Susan Carraretto, co-founder of 5 Minutes for Mom
Talk with me: @5minutesformom and Facebook.com/5minutesformom
Pin with me at pinterest.com/5minutesformom