This post may contain affiliate links. Read my disclosure policy here.
We Are Knitters packs up happiness and puts it in a kit. Yes, with their super soft 100% Peruvian wool and 100% Pima cotton yarn balls, available in the hottest colors of course, their smooth, naturally varnished, wooden needles, and their easy to follow patterns, We Are Knitters really does know how to make knitters and crocheters very, very happy. Thanks to We Are Knitters for sponsoring – and thank you for sharing the happiness.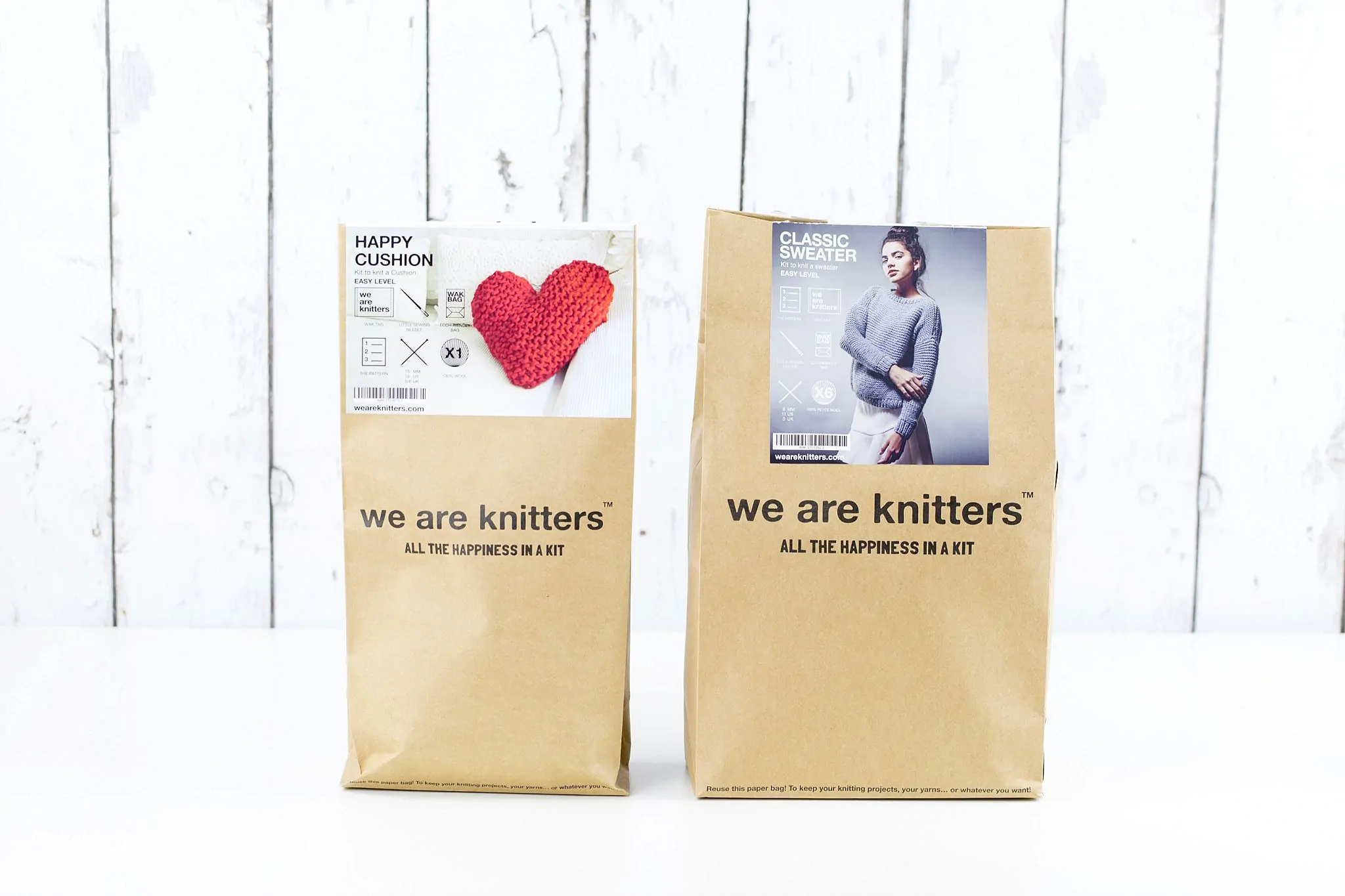 It feels like Christmas. Santa has come, the magic is real, and you have the best gift ever.
Even the thick brown paper bag feels rich in your hands. Trembling, you carefully slit the label and pull open the bag. You peek in. It is perfect — even in the dark shade of the bag you can tell.
You thrust in your hand and pull out a ball of wool — gorgeous, thick, luxurious PERUVIAN wool. Wool like you have never felt before.
Flushed with the thrill, you pick up the bag and hold it upside down over the table. The rest of the balls of wool, the large wooden knitting needles, and a big paper envelope tumble out.
It is all here. Everything you need. Someone call the babysitter. It is time for Momma to have some fun.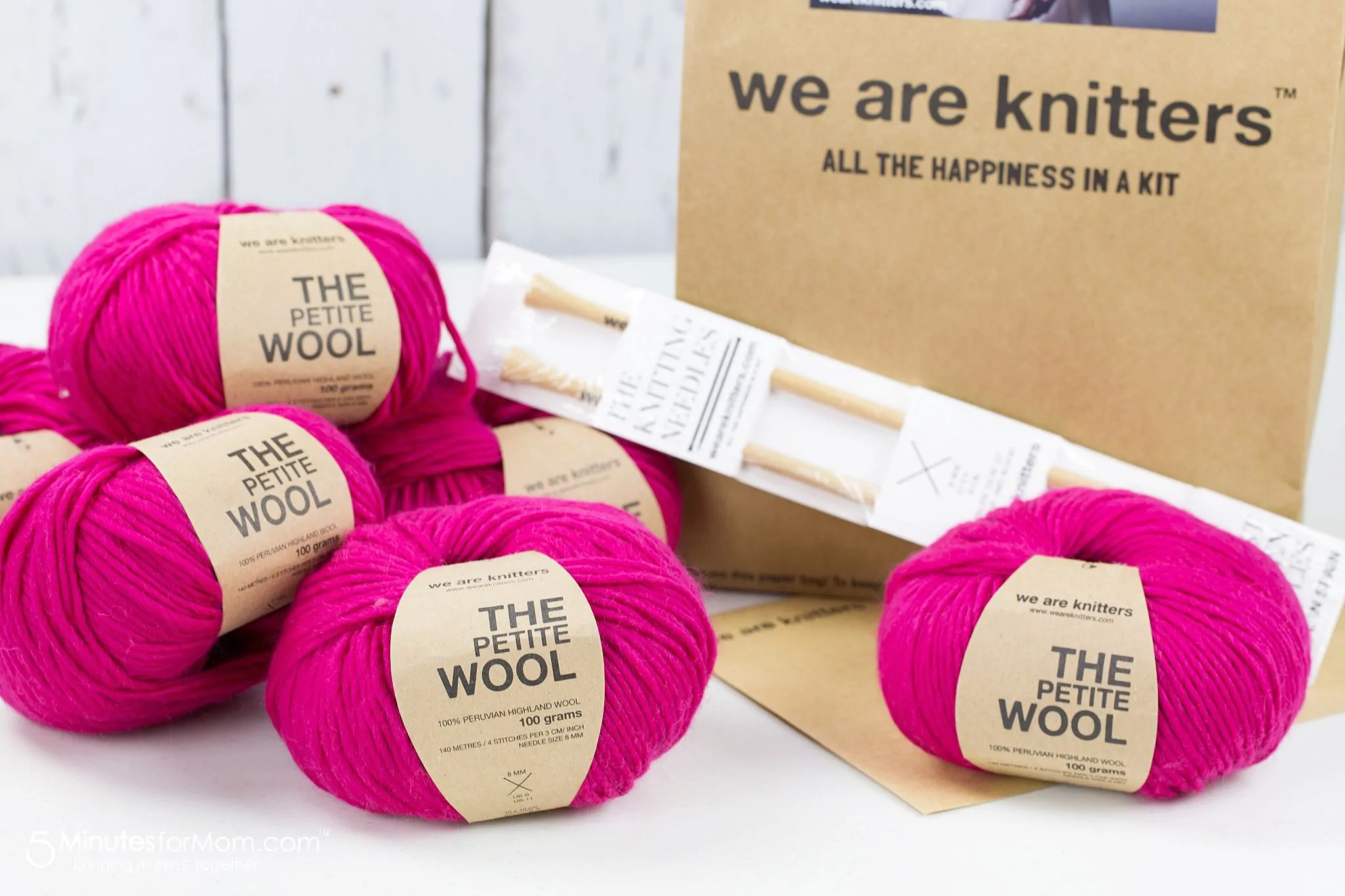 Want to try a kit from We are Knitters for yourself?
Use the code "5MINS4WAK" to get 15% off your purchase!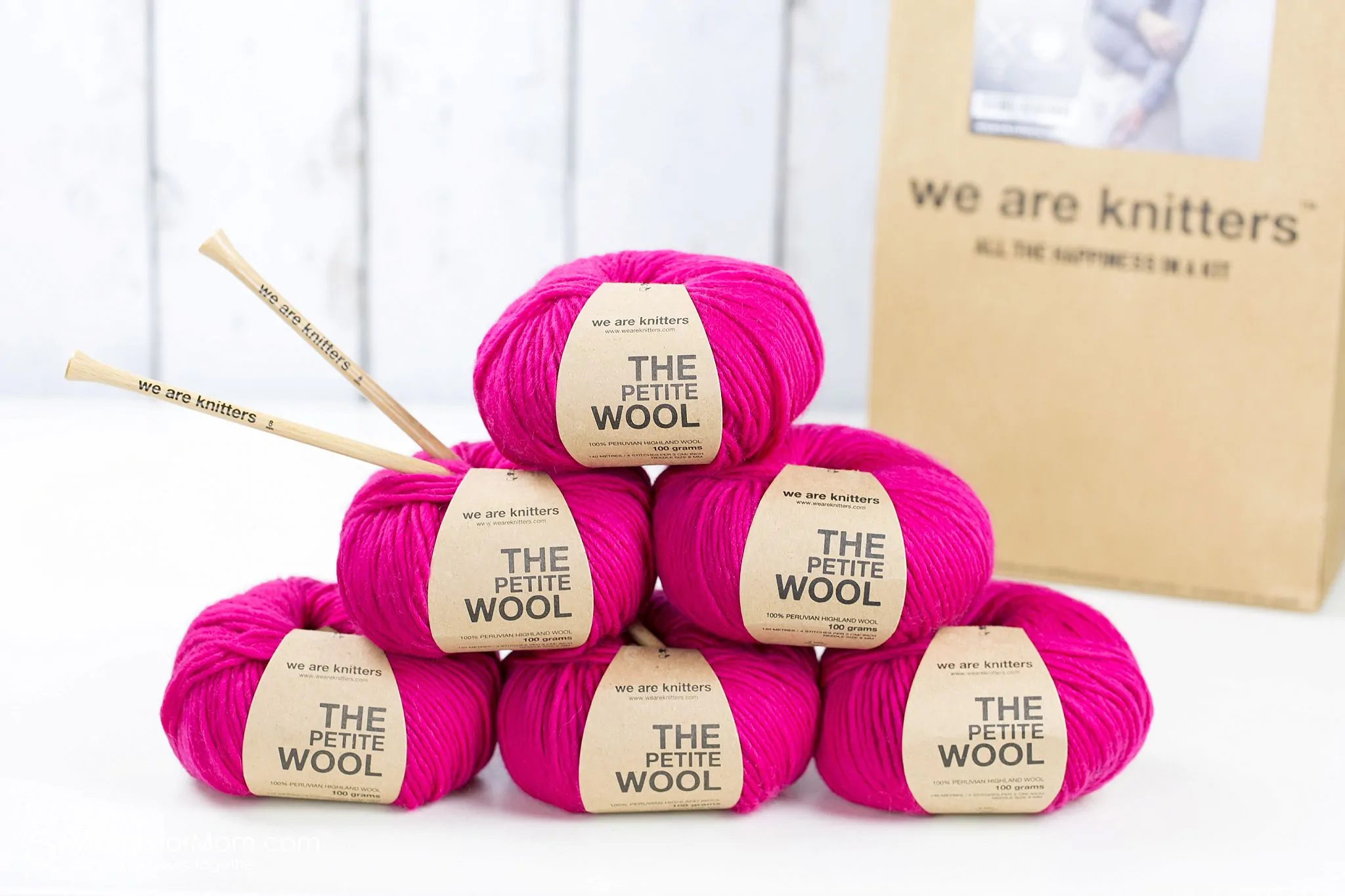 Stop the World – I want to Knit
I take my knitting bag everywhere. I am like a teenager in love. I can't be far apart from my knitting without getting restless and wishing the rest of the world would just fade away.
Is it bedtime yet? It must be 8pm somewhere….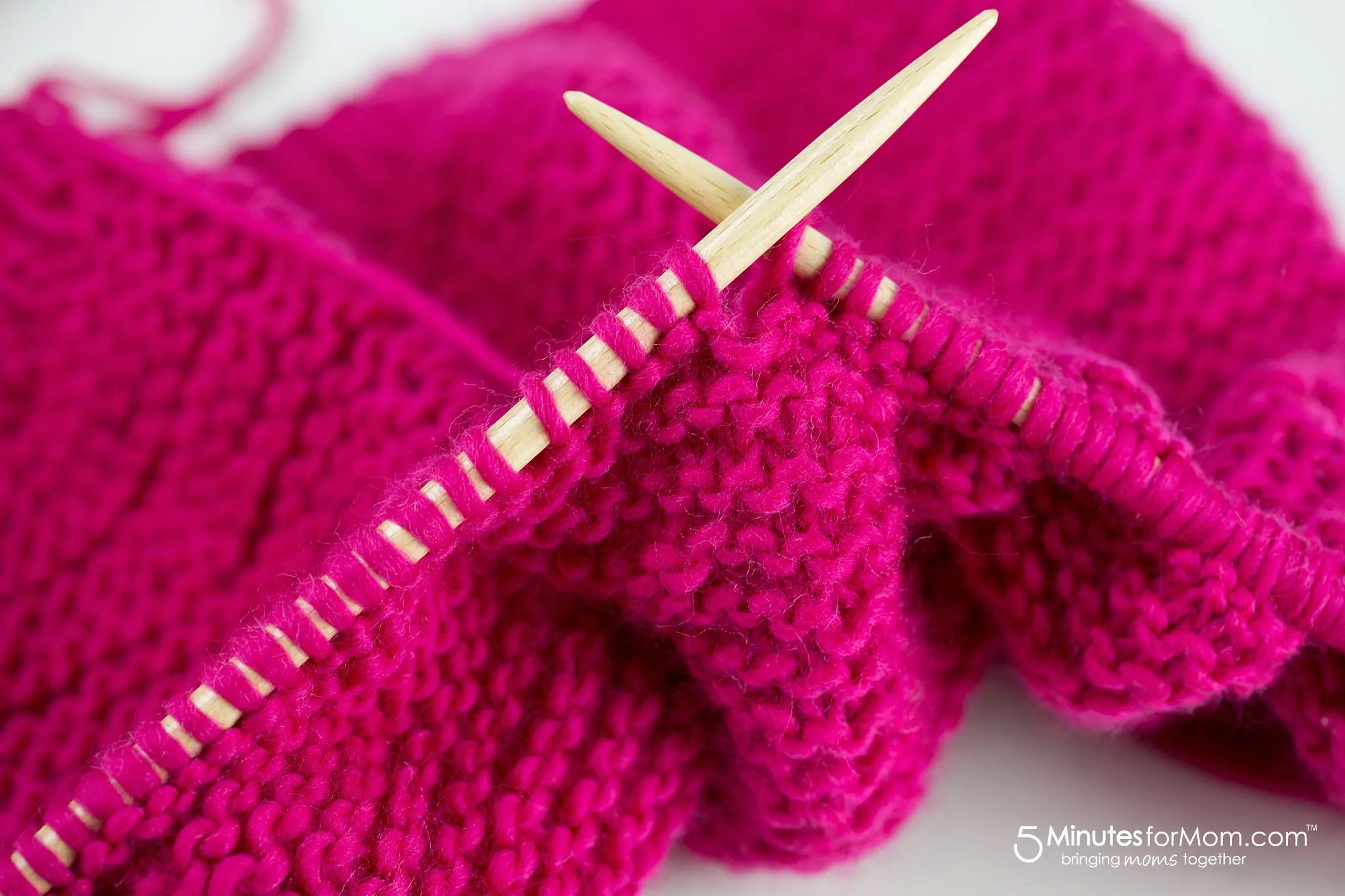 I am about 1/5 of the way through my Classic Sweater and it just keeps getting more exciting.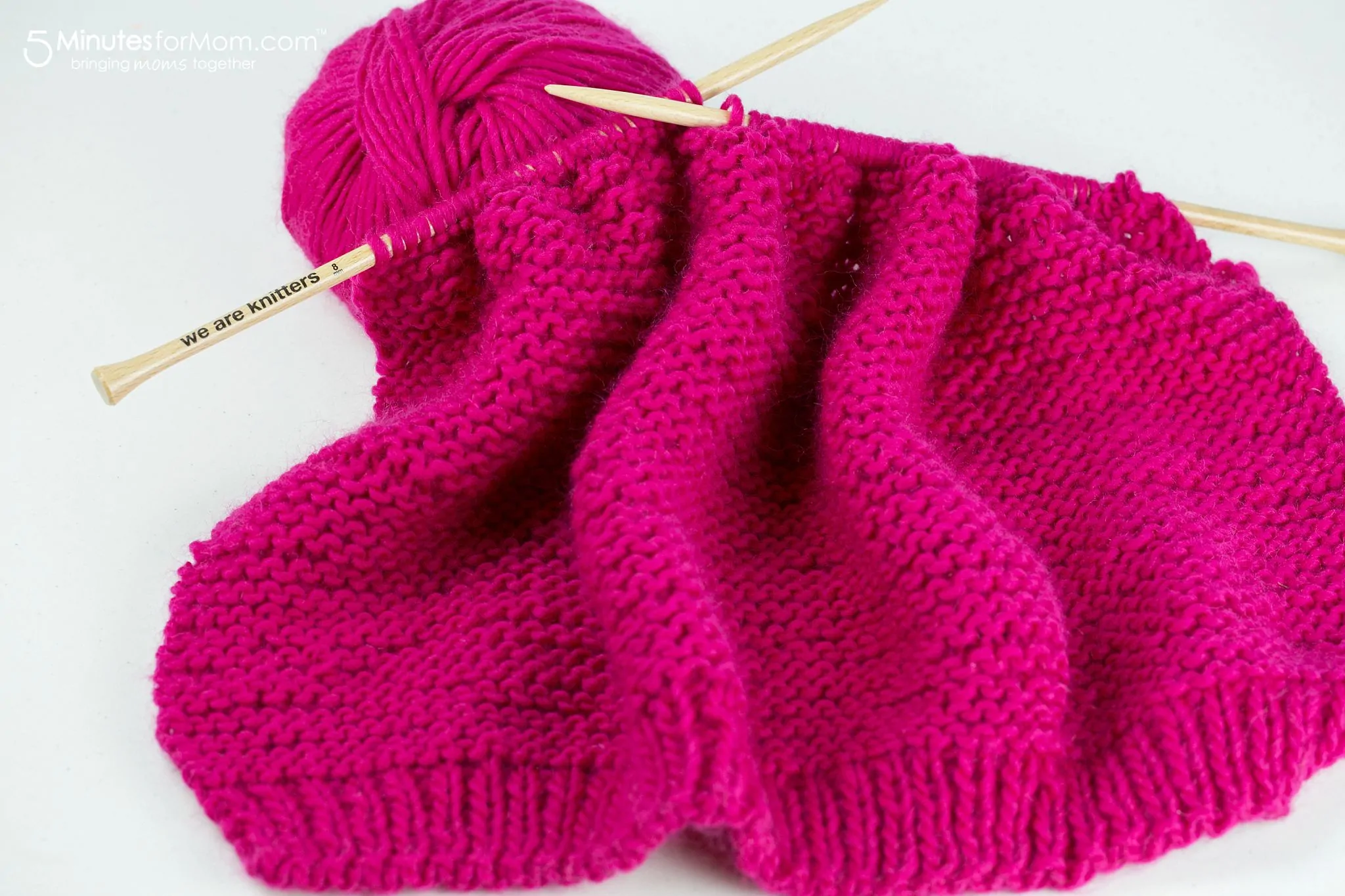 My kit uses "The Petite Wool", a thick 100% Peruvian wool that works easily through my fingers. Since it isn't the chunky wool, the kit has the smaller 8mm wooden needles. The needles are light and smooth and the wool slides nicely. My sweater is coming together almost by itself.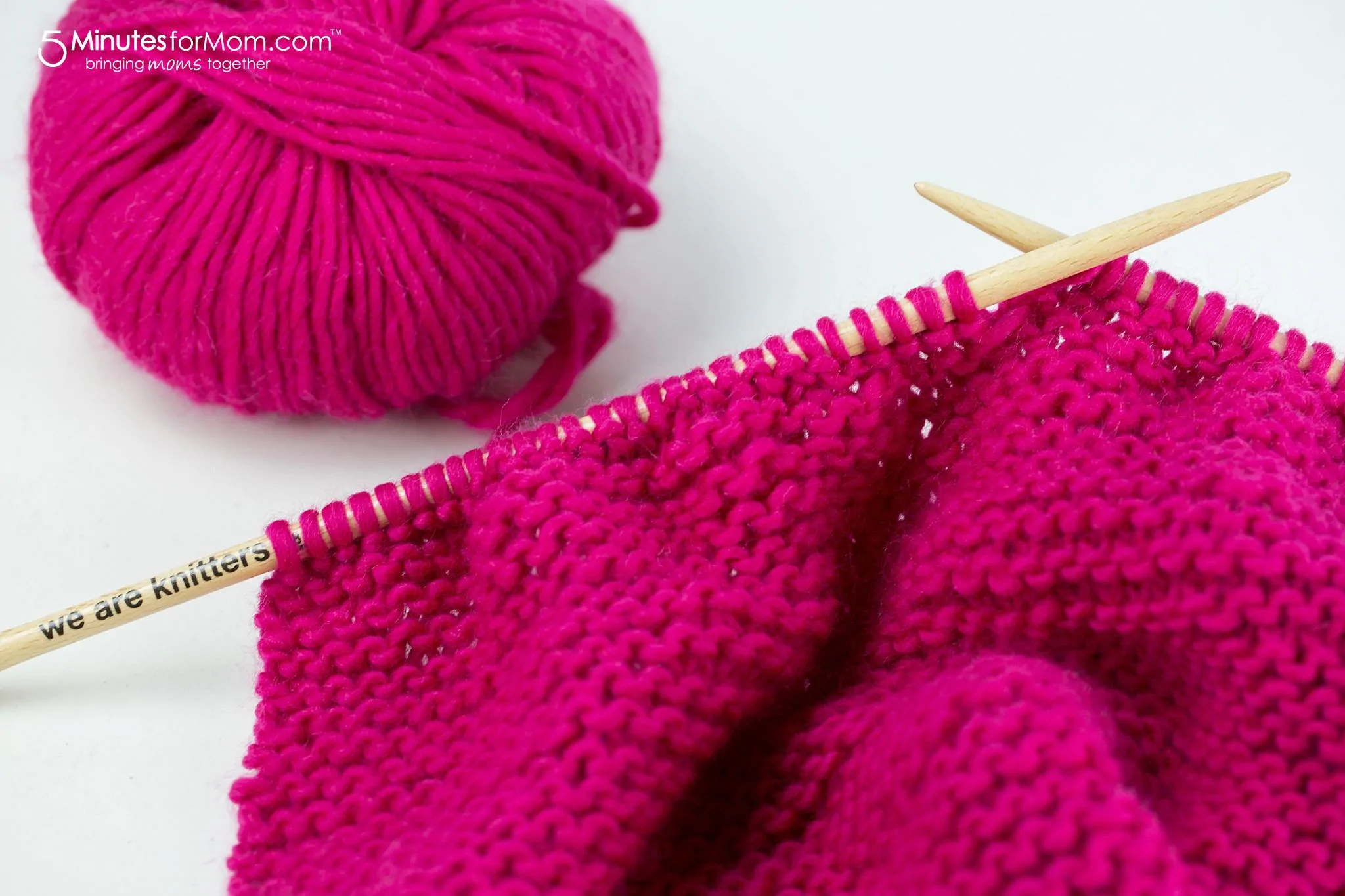 I chose the Classic Sweater because it is an EASY level kit with most of the sweater being simple garter stitch and a basic 1×1 rib stitch for the ribbing. Easy peasy.
If you are just learning to knit, you totally can make this. I promise.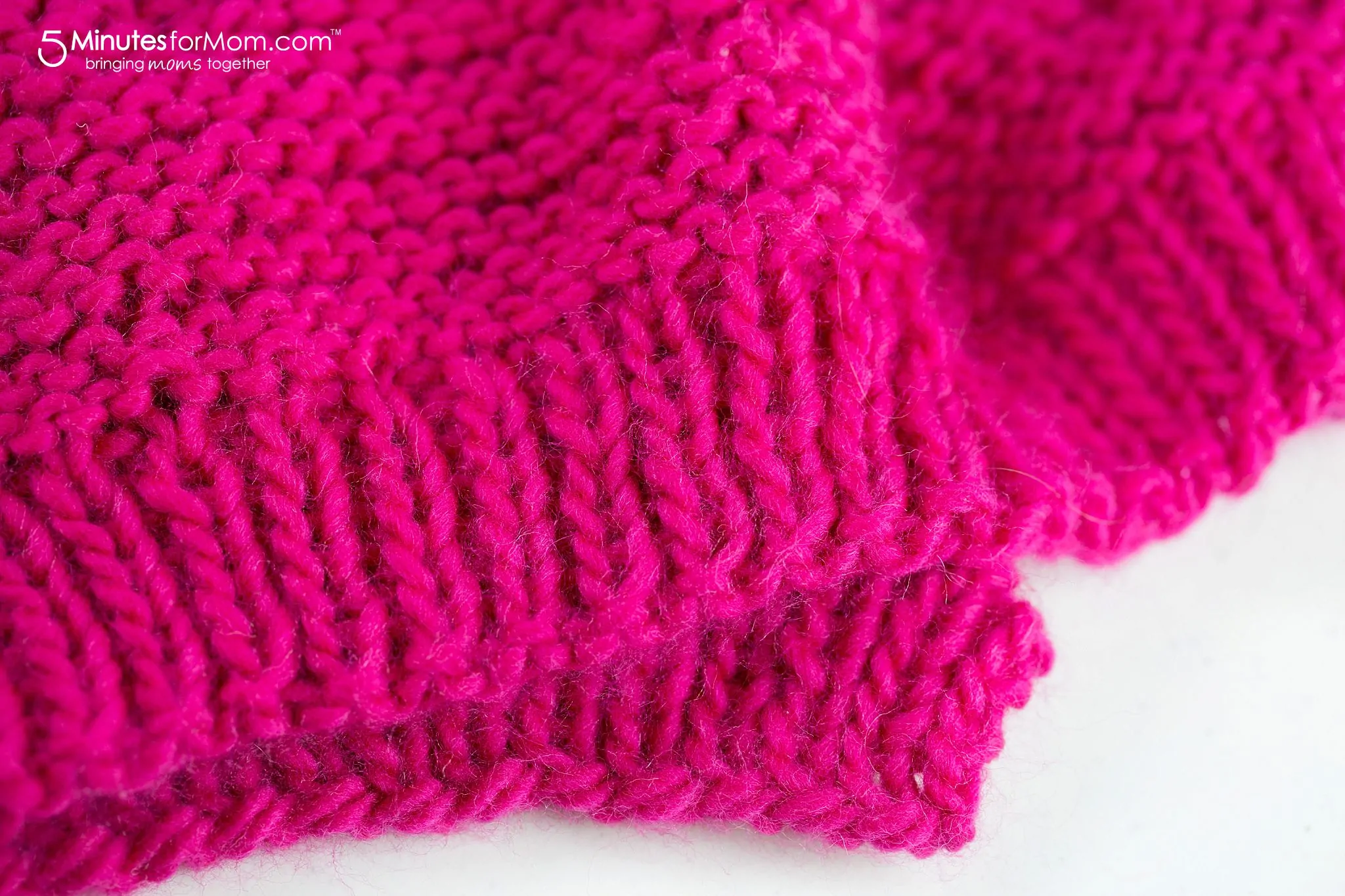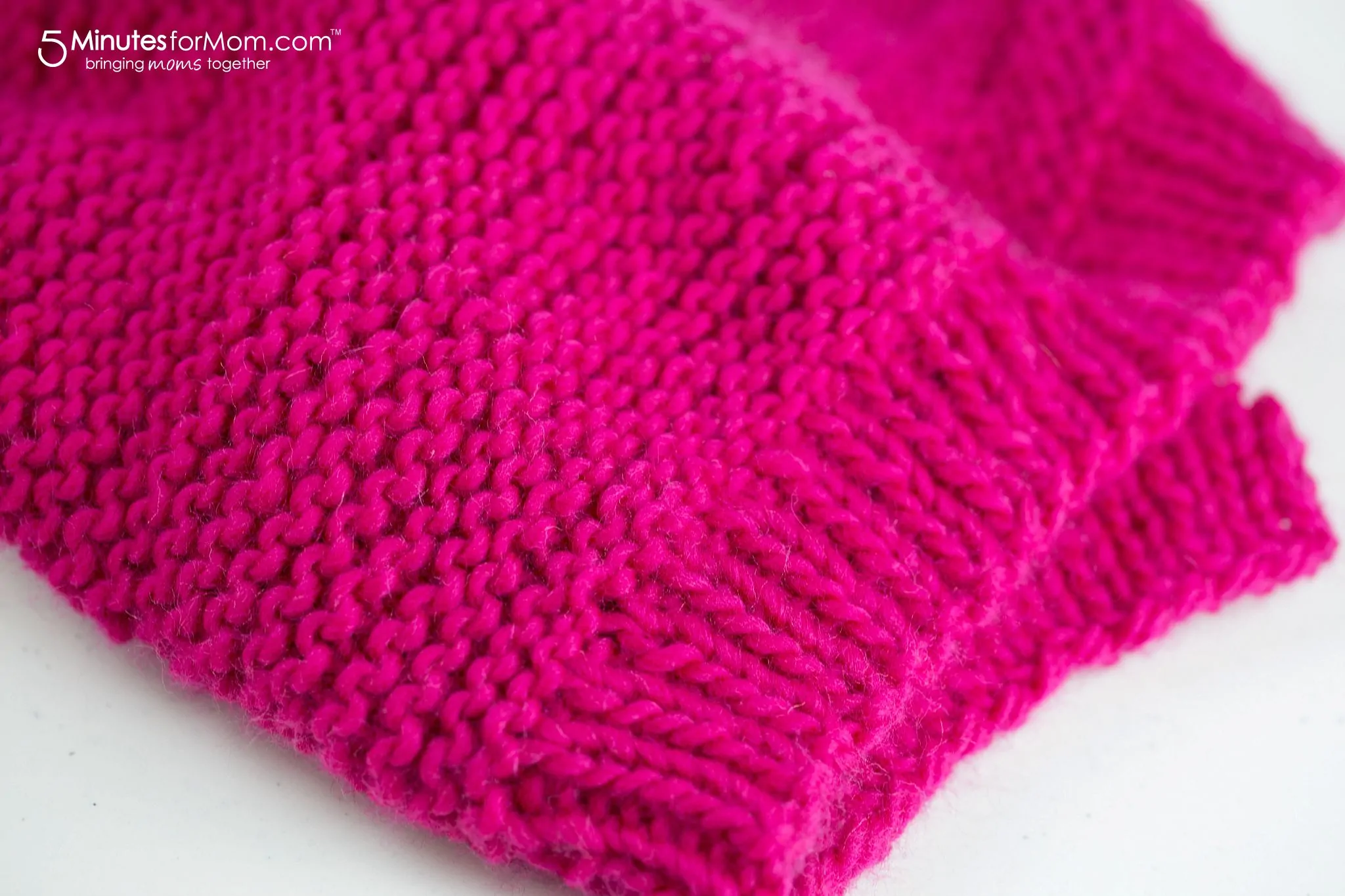 The pattern is easy to follow and We Are Knitters has tutorial videos on their website showing you how to do everything you will ever need to do. (Except how to convince your children that they should go to bed an hour earlier. You are on your own with that one.)
Knitting Kits for Kids
But if you can't beat 'em – join 'em! Or in this case — get your kids to join you!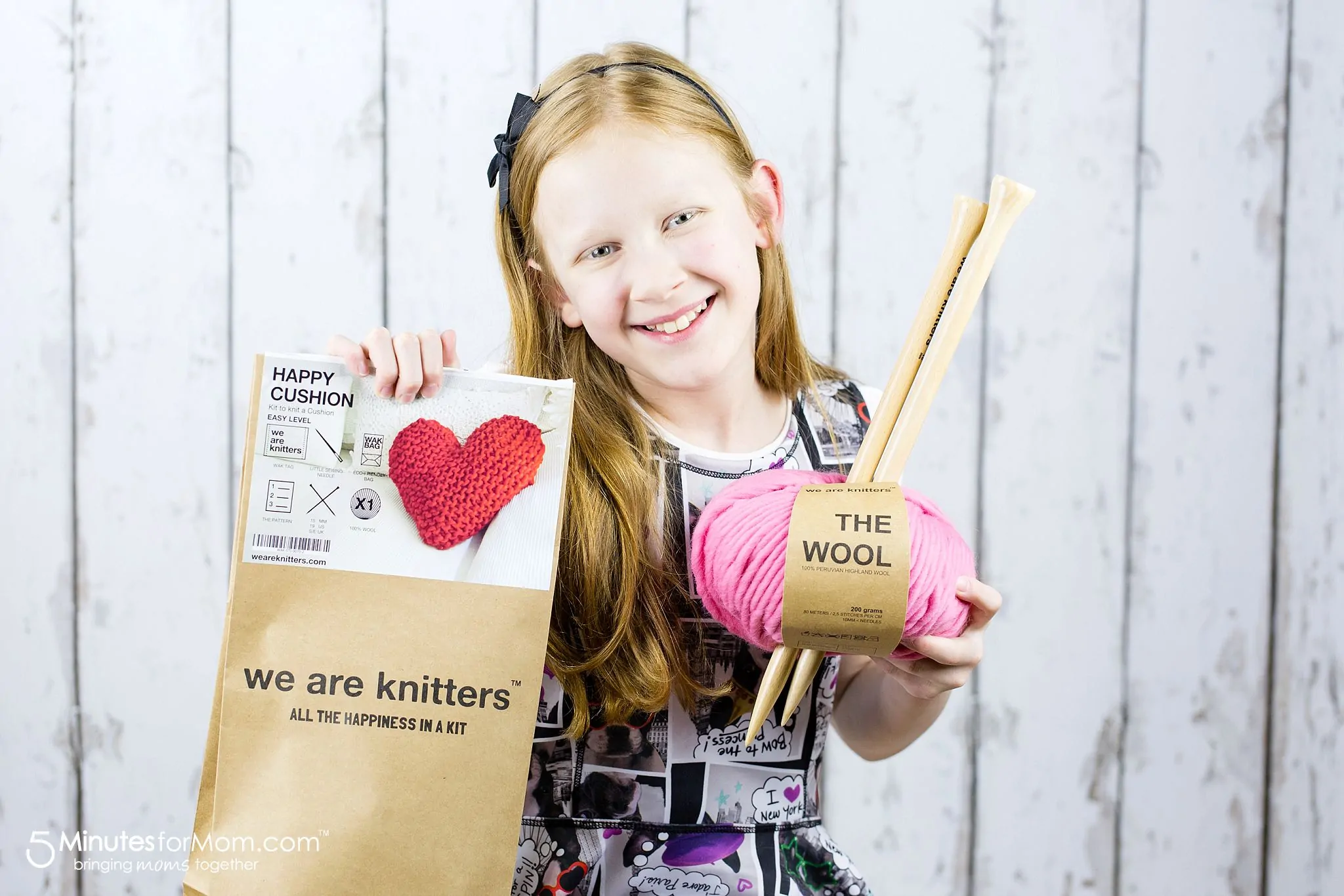 My grandma taught me to knit when I was ten and now I am teaching my ten year old niece, Julia, to knit. (Sophia and Olivia are begging to learn too, so this weekend I will be starting to teach them.)
We Are Knitters is PERFECT for teaching kids how to knit.
Julia chose to make the Happy Cushion, but instead of the red yarn, she opted to go with BUBBLEGUM Peruvian wool. It is so nice that you can customize your kit with the color yarn you prefer.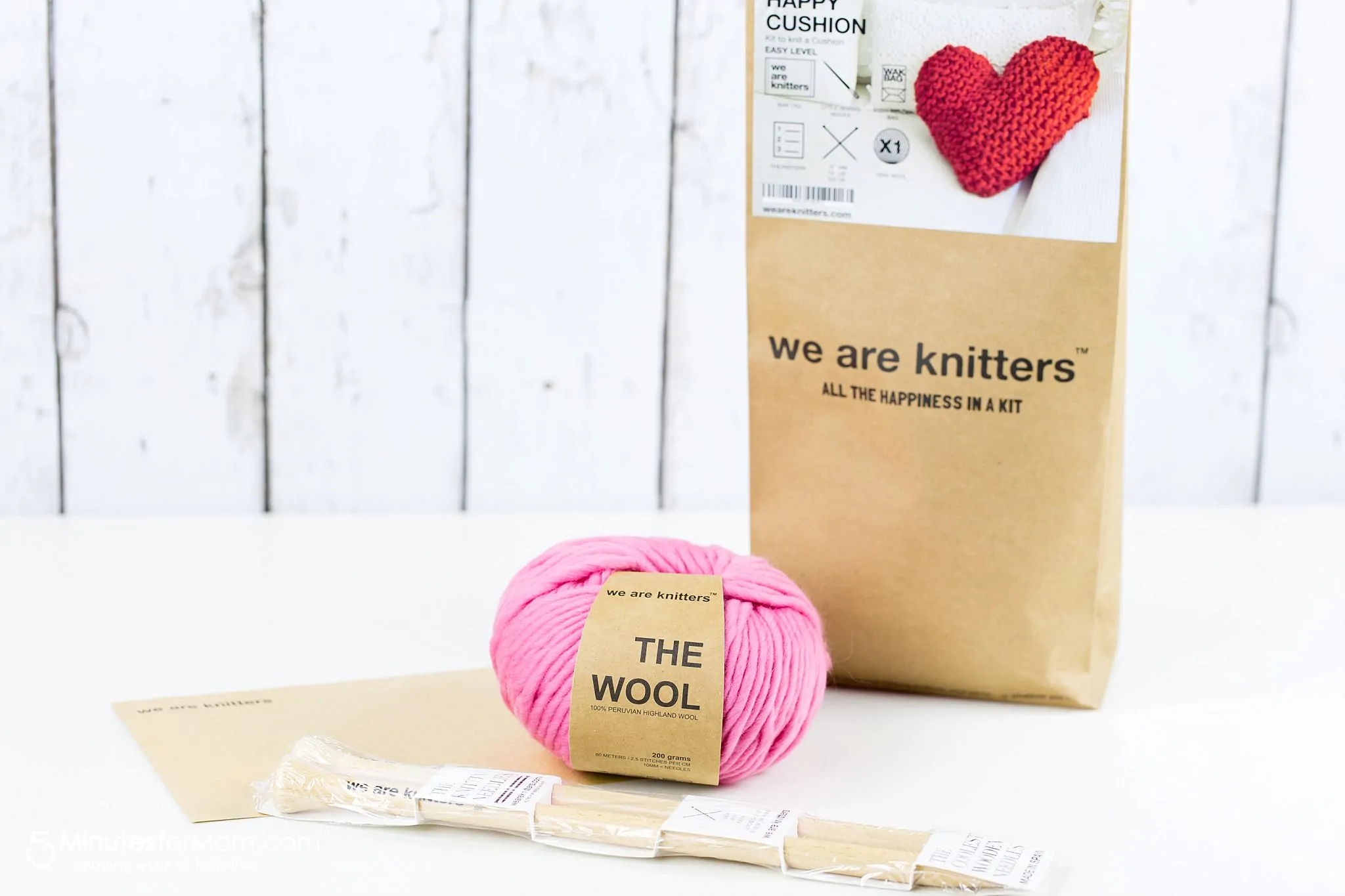 The extra large needles and chunky yarn make the stitches big and fast. Mistakes are easier to spot and projects come together in a flash.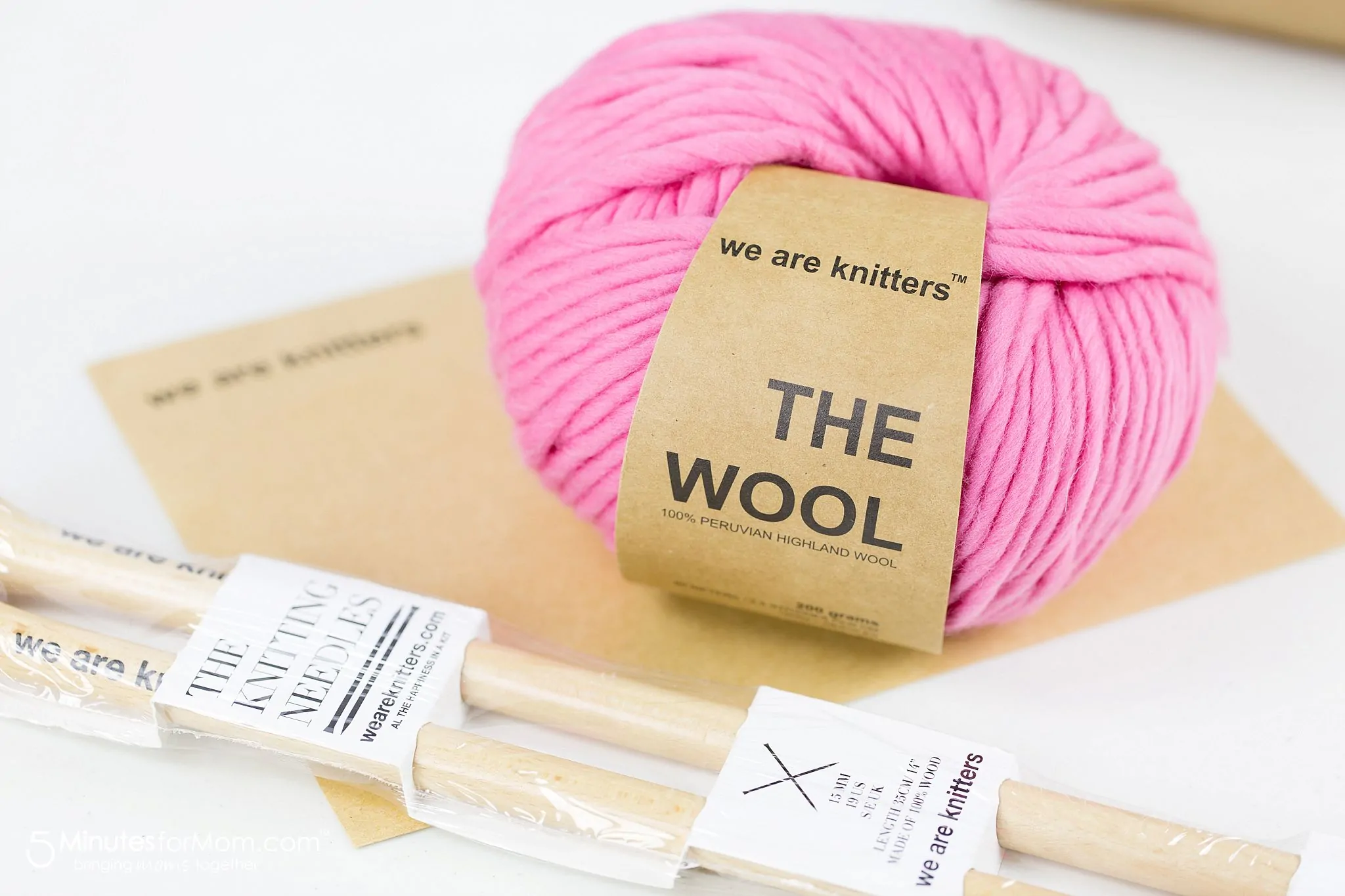 And with the helpful tutorial videos, you and your kids can learn together.
YES. You can all do this! (You can even do a little happy dance together.)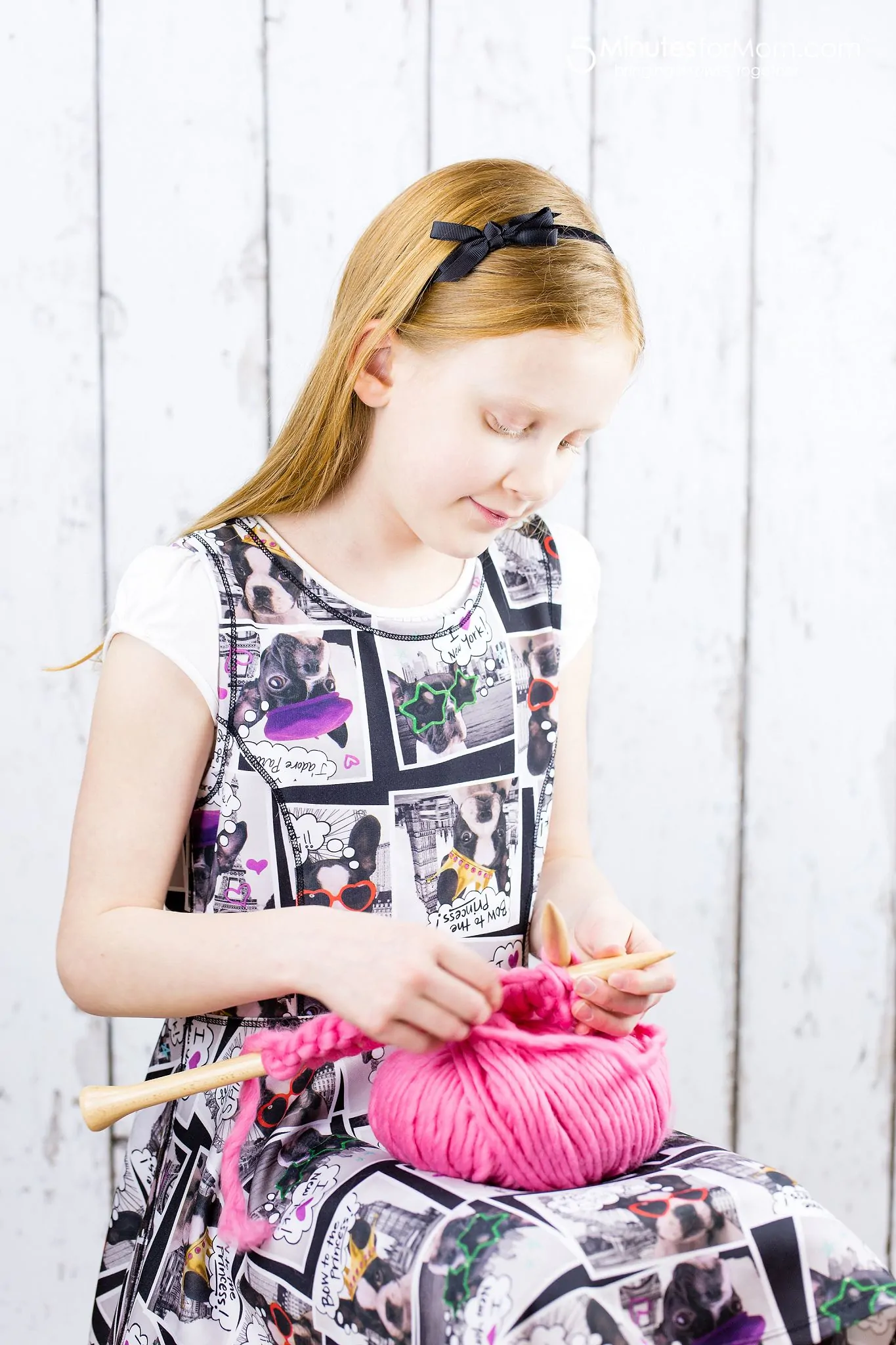 Discount Code
We've arranged an exclusive coupon code for you…
Want to try a kit from We are Knitters for yourself?
Use the code "5MINS4WAK" to get 15% off your purchase!
Tell your friends… they'll love you!
[Tweet "Here's an exclusive 15% off coupon code for We Are Knitters for their luxury knitting kits…"]
Enter to Win
Would you like to win an Udon Blanket Knitting Kit?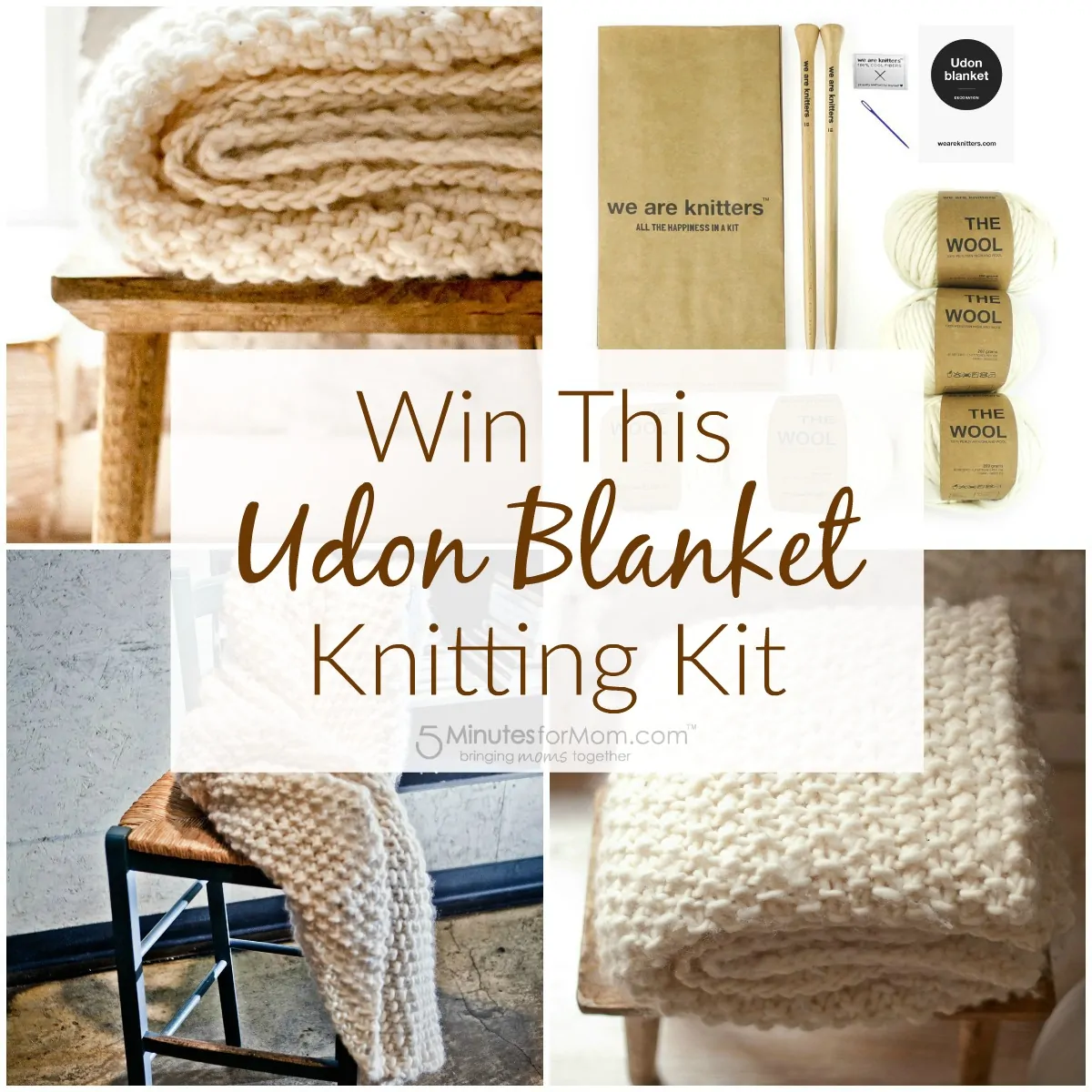 To enter to win, first subscribe to the We Are Knitters newsletter and then complete your entry using the form below.
This giveaway is open to residents of the US and Canada.
Pin it for Later

Disclosure: This post is sponsored so extra thanks for reading and sharing.
Written by Janice Croze, co-founder of 5 Minutes for Mom
Talk with me: @5minutesformom and Facebook.com/5minutesformom
Pin with me at pinterest.com/5minutesformom